Far beyond tweaking celebrities and Stepford wives, there is a real dark side to plastic surgery, one that you never see on the red carpet. You may think of plastic surgery crimes as botched face lifts or lop-sided fake boobs, but we're talking things way more sinister than that. Although there have been some truly horrific-looking surgery mishaps, no mere creepy facelift stands up to the crimes on this list. Because they're way more than mistakes – they're truly criminal acts. 
These horror doctors – the ones who were even doctors at all, anyway – often left their patients in critical condition. And a terrifying number of patients actually died from negligence during the surgeries. Turns out a tummy tuck can be a whole lot more than you bargained for. 
Not only will this list show you how important it is to check out your doctor before any surgery, it will teach you one very powerful lesson: illegal butt implants just aren't worth it. Words to live by.
Oneal Ron Morris Used Cement, Super Glue, and Fix-A-Flat to Lift Ladies' Butts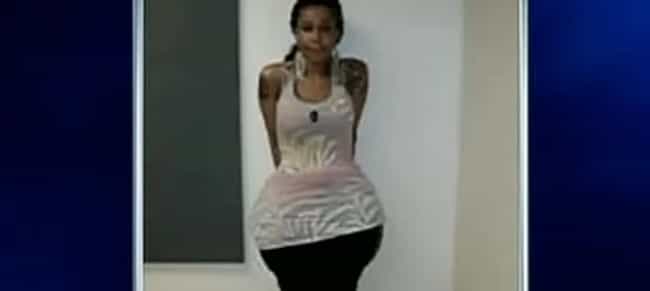 The "toxic tush doctor" (which is either the greatest or worst nickname of all time) Oneal Ron Morris became famous for all the wrong reasons. The surgeries she performed on ladies' butts were not just illegal, they were downright toxic. She injected a mixture of dangerous and strange substances into her patients, including cement, super glue, and Fix-A-Flat. Yup, the thing used for tires. 
You may have seem the pictures of her bulbous and chunky work on the Internet – it's truly terrifying. But the real crime was when one of her patients, Shatarka Nub, passed away from repertory failure caused by silicone used during the procedure. Still more patients reported becoming ill from their treatments with Morris, but it's lucky that they're alive at all. 
Mark Schreiber "Mutilated" His Patients' Penises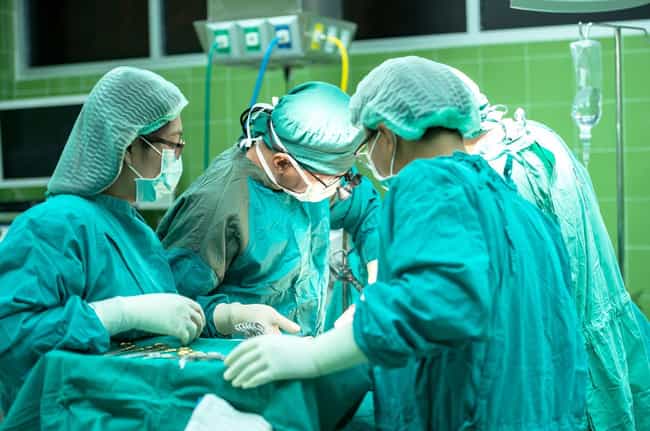 Mangle a penis once, shame on you. Mangle a penis twice – well, still shame on you. Just stop mangling penises. 
You probably wonder how Mark Schreiber is still in business. In June 1998, he was put on probation after a penis enlargement and face lift gone wrong killed a patient. Then, after a string of controversies and accidents which forced him to surrender his license, he was in trouble again in 2016 for allegedly mangling a man's penis. This time it was during a penis filler procedure which, according to court documents, left the patient in "blood soaked bandages" and "mutilated." It's not worth it, guys, it's just not worth it.
"He has no business practicing medicine and touching another human being," the prosecutor said. Sounds about right.
Dr. Nedra Dodds Killed Two Patients and Operated Without Enough Anesthesia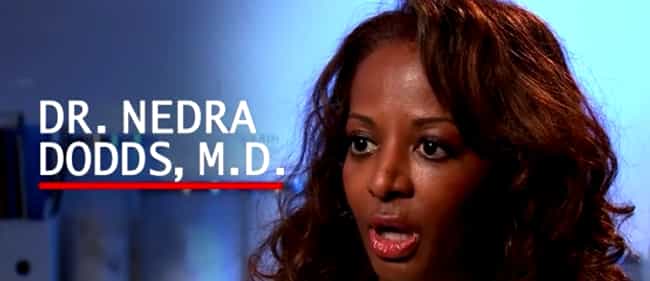 Dr. Nedra Dodds turned heads as a former model turned plastic surgeon, but she made the headlines for something much less glamorous. Two deaths in 2013 cost her her medical license. First was 37-year-old April Jenkins, who ended up dead after what should have been a simple procedure of liposuction and fat injections. Somehow she wound up wth liver damage and a punctured diaphram – not to mention a rag stuffed in her mouth. Only months later, 28-year-old Erica Beabrun ended up lying in a pool of blood when she went to have her butt implants removed. Dodds is facing murder charges.
Some of her former patients are just grateful to be alive. Melisha Quarles went to see Dodds for liposuction and a tummy tuck, only for Dodds to remove her belly button completely. Quarles suffered a terrible infection. She said:
I look and blood was all on my hands, and that's when I really went in a panic, like "Oh my God, y'all let me go, I'll go to the emergency room, y'all just stop right now, please just let me go, please," I'm begging, I felt for my life.
"Quarles claims she was restrained against her will and wasn't given enough anesthesia," according to Crime Watch Daily, so she could feel the pain of the abdominal surgery but couldn't move.
Dr. Lance Everett Wyatt Videotaped Nude Female Patients Without Their Consent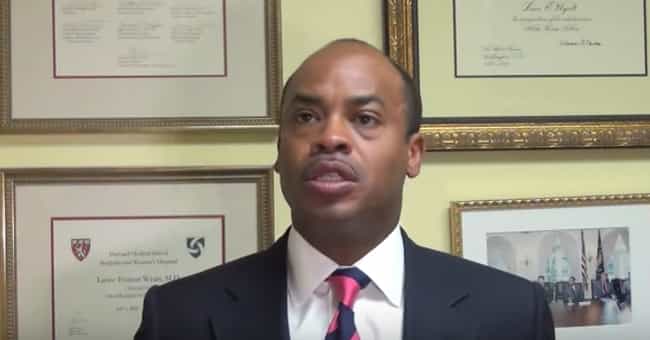 A plastic surgeon has to make some major mistakes to reach "threat to public safety" levels, but Dr. Lance Everett Wyatt made it happen. Interestingly, he had been acquitted in 2013 on six misdemeanor criminal counts, including sexual battery and videotaping his patients nude. But not everyone was so lenient.
In 2016, the Medical Board of California revoked his medical license, saying he was a threat to public safety. They stated that he was guilty of "intentional and inexcusable breach of [two of] his female patients' trust by surreptitiously video recording them partially nude without their consent." They also pointed out the fact that he chose to "deny all wrongdoing and characterize himself as the victim, with no real concern for the actual victims." Wyatt said he plans to appeal to the Supreme Court.
Peter Normann's "Extreme Indifference to Human Life" Killed Three People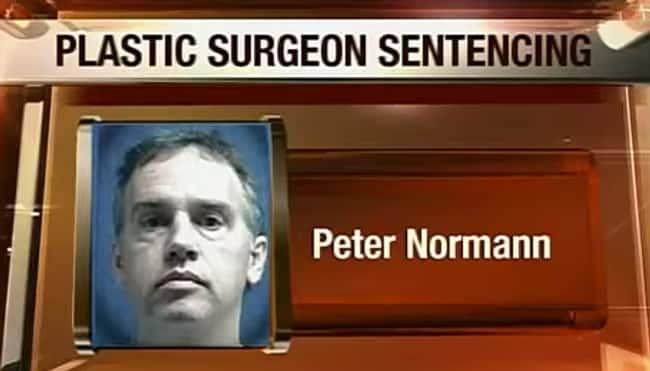 Exhibiting an "extreme indifference to human life" is exactly the opposite of how you'd expect a doctor to be described. But then again, maybe calling Peter Normann a doctor is a bit of a stretch. With only six hours of liposuction training and a massage therapist working as his assistant, it's probably no surprise that three patients died at his hands.
Two victims died of anesthesia overdose, while the third died of an embolism. The cause of the embolism? The patient's own fat was re-injected into a vein which went into their lungs. Well done, doc.
This total lack of consideration, training, and just plain humanity is astounding. He was convicted on three counts of murder.
Ruben Daio Matallana-Galvas Was Operating Out of a Back Room with No License or Training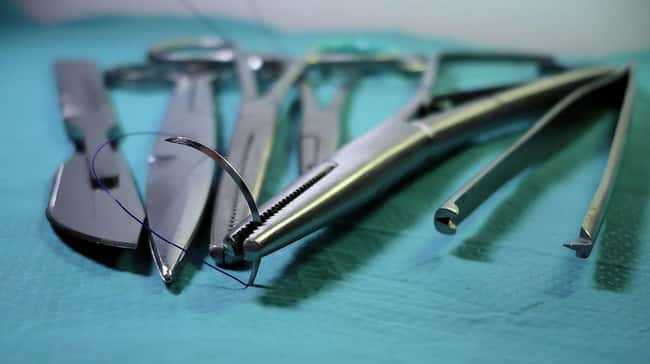 Elena Caro's family tried to persuade her not to have butt injections, but even they couldn't have imagined how badly it would go. After the procedure, she was dumped by the side of the road, where she was found screaming and begging for help. Though she was found, she was dead by the time she reached the hospital.
Ruben Daio Matallana-Galva was only licensed to practice homeopathy, but had been renting a room in the back office of a tile company – probably the first sign he wasn't very reputable. When Caro's daughter went to pick up her mother after the operation, the place was locked up and her mother was gone.
Matallana-Galvas and his wife were eventually arrested when trying to board a flight to their native Colombia to avoid prosecution.
Carlos Guzmangarza Assaulted His Patients and Operated Under Disgusting Conditions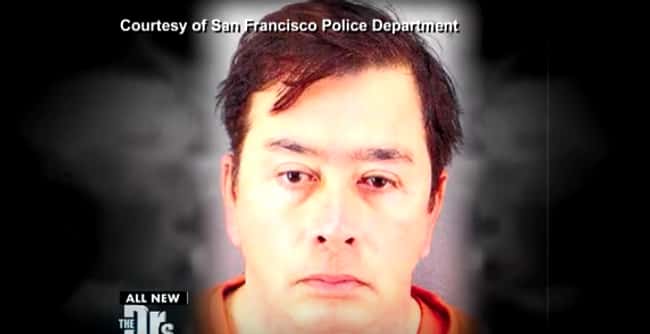 Successfully flushing six pounds of a fat down a toilet sounds like an accomplishment. A sick accomplishment, but an accomplishment. But unfortunately, Carlos Guzmangarza did this during one of the illegal operations he performed on over nine women. This bogus plastic surgeon fooled clients who had migrated from Central America. Not only was he reported to smoke a cigar during an operation and make a woman hold her own IV, he also was found to have sexually assaulted clients. One claimed he drugged her with pills before the molestation. He was eventually convicted of a whopping 33 felonies and 8 misdemeanors.
Carlos Gustavo Arzuz Was Arrested Undergoing Penis Surgery in His Own Unsanitary Clinic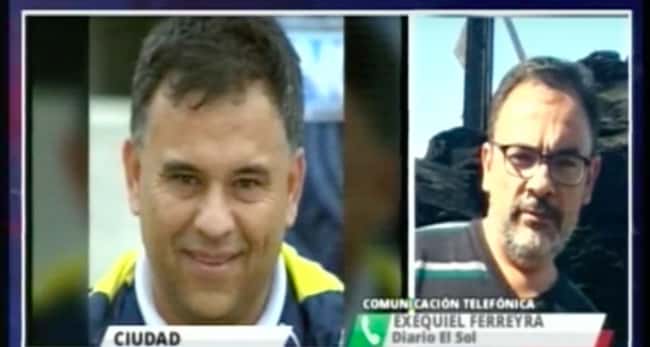 Beatriz Gattari, 49, went in for a simple liposuction and butt implant procedure, but after her appointment with Carlos Gustavo Arzuz, she died of organ failure. There were reports that the clinic wasn't registered – or sanitary. Nor did he use enough anesthesia, But that's not the kicker. When Carlos Gustavo Arzuz was arrested, the authorities found him in a more than compromising position. Being arrested is bad enough, but being arrested in the middle of getting a penis enlargement surgery? Talk about insult to injury.
Dr. Oleg Davi Killed a Patient, Then Changed Her Records to Cover It Up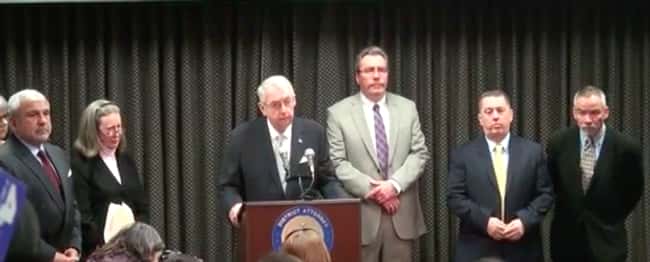 As if accidently killing someone because you didn't bother to notice she had had a heart transplant wasn't bad enough, Dr. Oleg Davi went one step further. Isel Pineda's heart transplant (performed by Dr. Oz, of all people) meant she should have never gone under anesthesia in the first place. But when Davi missed this in her charts and Pineda died, he went back to look at her records. And then changed them, to cover up his mistake.
"This woman should not have been operated on – period," another plastic surgeon explained to the New York Post. "You don't screw around with people like this. If he knew she had a heart transplant, he should have shown her the door." Davi eventually pled guilty for a reduced sentence.
Dr. Alireza Sadeghi Was Charged with Raping His Wife and Illegally Filming Female Patients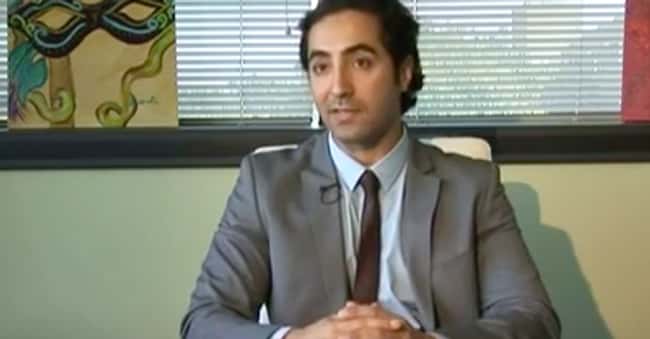 New Orleans plastic surgeon Dr. Alireza Sadeghi was indicted on May 12, 2016, on charges that he had raped a woman and secretly video taped her.
The situation became more confusing, as charges were dropped and added after indictment. While some of the voyeurism counts were dropped, the second degree rape charge and two voyeurism charges, including one against his wife, remain. "They are obviously coming up short," Mike Magner, Sadegh's laweyer, said. "This 'ready, fire, aim" approach to criminal justice is inconsistent with our constitutional form of government, the rule of law, and fundamental fairness."
In a strange twist, Sadeghi also sued his former partner, Jason Adams, for forging checks and transferring money illegally from their business. Adams has his own fair share of problems, as he had recently surrendered himself on vehicular manslaughter charges. Sound like a couple of stand-up guys.
INTERESTING FOR YOU