History often remembers women who seduced their way to power as bad girls. These intriguing women disregarded the rules of respectable behavior, benefited from private relationships, and amassed material goods, social standing, and political voices. Critics and naysayers often vilified them as dangerous, sly sirens who relied on the power of seduction to manipulate and control the men in their lives. After all, power and influence was, more often than not, considered unbecoming of proper ladies, and those who achieved it were automatically suspect. Their private affairs were anything but private, and they succumbed to public scrutiny, ridicule, and criticism. So they became femme fatales who were branded scarlet women for their life choices.
These scandalous ladies of yesteryear are more than historical seductresses – instead of bad girls, they were actually badass women who used one of the few tools afforded to them (their sexuality) to gain advantages from relationships to influential men. For their affections, they got wealth, gifts, protections, privileges, and diverse roles. Though they were labeled scandalous during their lives and in history books, they are examples of powerful women who were unwilling to play by the rule books handed to them.
Agrippina Seduced Her Uncle Into Marriage and Convinced Him to Name Her Son Nero Emperor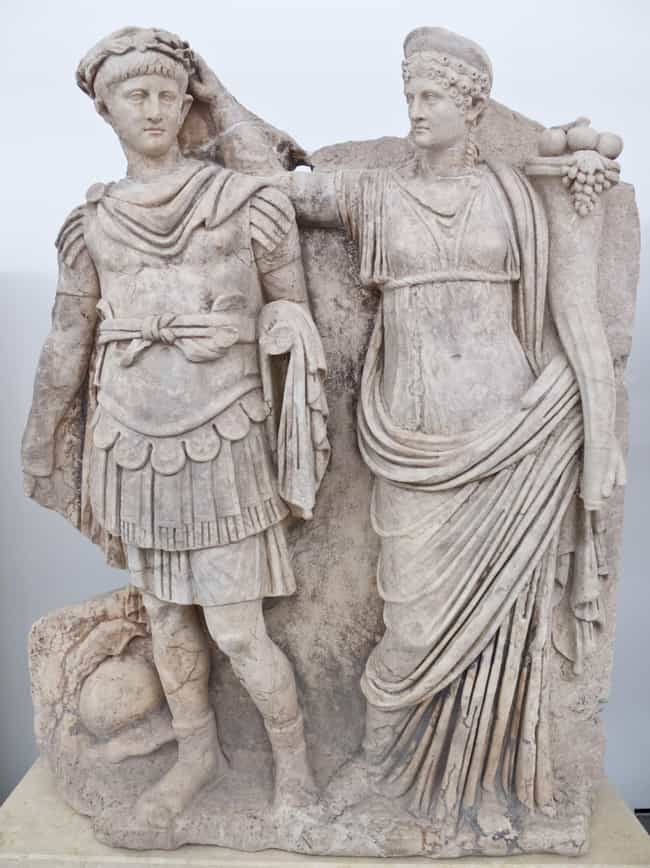 As a daughter of Rome's famed Julio-Claudian dynasty, Julia Agrippina the Younger was born into a life of privilege. She was directly connected by blood and marriage to five Roman emperors – Caesar Augustus was her great-grandfather, Tiberius was her great-uncle, Caligula was her brother, Claudius was her uncle, and Nero was her son. But she wasn't satisfied with being an appendage and living life on the sidelines, as elite Roman women tended to live relatively limited public lives.
Though Agrippina's life had always been full of drama and intrigue – in 39 AD, she was temporarily exiled for plotting against her brother, Caligula – her reputation as a ruthless, scheming femme fatale began in earnest in 49 AD, when she seduced uncle-by-blood and new emperor Claudius into marriage, becoming Empress of Rome. Even by wild and loose Roman standards, such a marriage was considered incestuous and morally suspect.
Agrippina wielded her newfound power with relish. She convinced her uncle to name Nero, her son from a previous marriage, his heir. Conveniently – some say too conveniently – Claudius died in 54, and many claimed Agrippina poisoned him. Nero became the new emperor and, recognizing his mother's thirst for power, eventually ordered her death.
Harriette Wilson Boldly Blackmailed Ex-Lovers When Funds Ran Low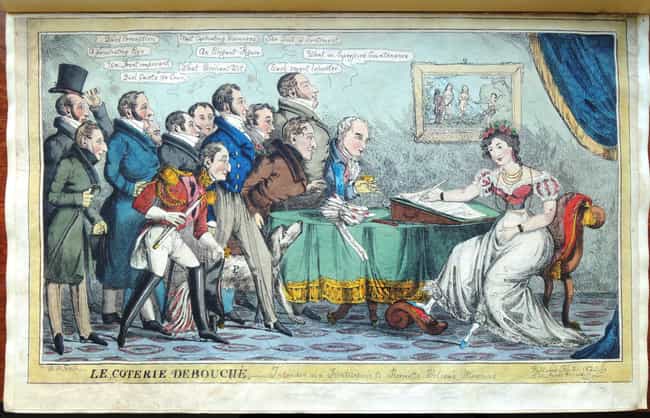 Harriette Wilson was one of Georgian England's most prolific courtesans and shrewdest writers. Born and bred in London, she began her career at the tender age of 15, when she became mistress to an earl. She quickly became a fixture of London high society, even as she was publicly shunned – but privately enjoyed – by its leading members.
Wilson racked up an impressive list of lovers, including prime ministers, war heroes, and royals: the Duke of Wellington, George IV, Lord Canning, and Lord Palmerston, among literally dozens of others, counted her as a mistress at one time or another. Her numerous trysts built her a network of powerful men to whom she could turn.
Wilson eventually fell on hard times, but came up with a genius solution in the 1820s: she wrote a memoir and blackmailed former lovers who wished to preserve their anonymity. The choice was clear – pay a lump or continuous sum to Wilson or their names would be published in the text. In this way, she used her illicit history as leverage to generate an income, a courtesan showing just how powerless leaders of the nation could be. If money is power, she used her romantic liaisons to get both.
Agnès Sorel, First Official Royal Mistress of France, Always Had One Breast Exposed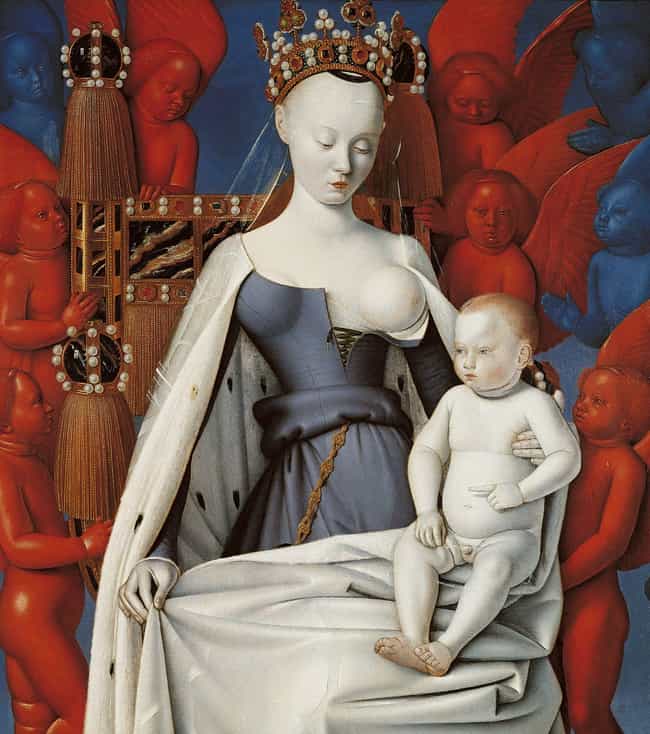 As the first official royal mistress of France from 1444 – 1450, Agnès Sorel commanded power and influence in the court of King Charles VII. The brazenness of Charles's affection for Sorel scandalizedthe French court and earned her many enemies. Sorel's fashion choices were as bold and daring as her public affair: she wore her dresses so that one breast was completely exposed.
Charles gifted Sorel lands, a private residence, and mountains of jewels – including what might be the first cut diamond. But she did not seek royal favors only for herself: Sorel used her position to advance the fortunes and standing of her family by securing them positions at court. Her tenure was relatively brief – she died of mercury poisoning at the age of 28 in 1450. The jury is still out as to whether or not she was poisoned by her enemies.
Eva Perón Wanted to Be the Only Woman In Juan Perón's Life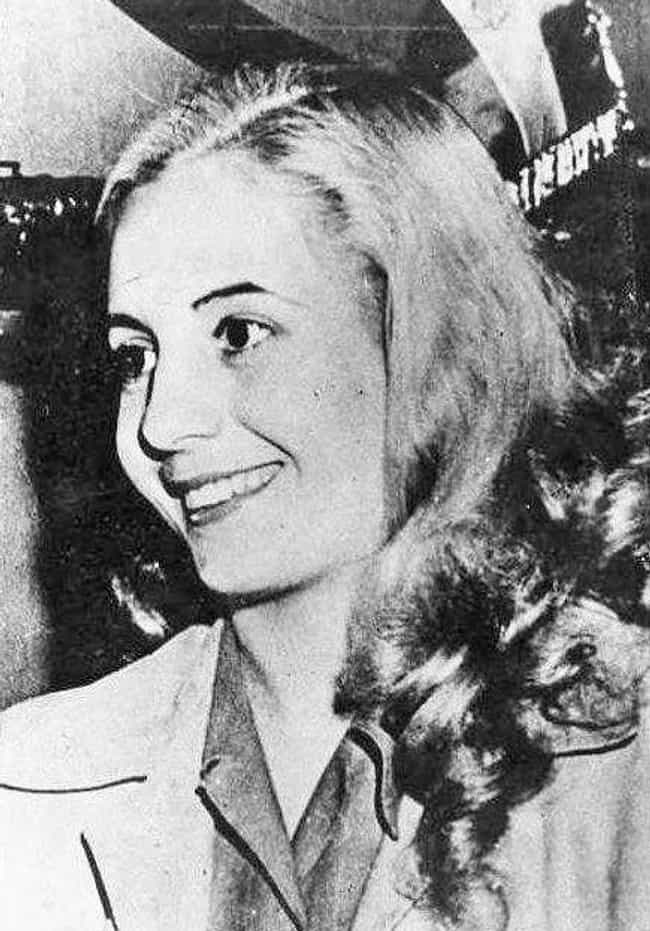 The iconic, controversial First Lady of Argentina began life in a small town in 1919 as Eva Duarte, an illegitimate daughter with dreams of stardom. She moved to Buenos Aires as a teen and found acting and modeling jobs. She was by no means a great actress, but managed her career well enough to give the illusion of success.
Though Eva's rise to stardom was not quite as scandalous as Andrew Lloyd Webber makes it out to be in Evita, it's true she had a lot to gain when she met rising political star Juan Perón in 1944. Indeed, she unabashedly attached herself to his coattails. On the night of their first meeting, she even kicked his (teenaged) mistress to the curb, making it clear there was room for only one woman in his life.
Eva's film career got a boost once Perón personally gave money to her production company – he was quite literally investing in his mistress. But the favors were not one-sided: she also supported his political agenda and was a glossy, charismatic social ambassador for his politics. Eva and Juan married in 1945 and moved into the Casa Rosada the next year as Argentina's President and First Lady.
Thanks to Eva's influence, women benefited from Perón's working-class reforms. Critics of the Peróns dismissed her as a meddling prostitute who had no business in politics, but her influence in her husband's government never truly diminished, and she has since been regarded as an important female figure in 20th century politics.
Eva's tenure as First Lady was brief: she died from cervical cancer at 33. Though it would be Perón's third wife who became the official first female President of Argentina (or any country) in 1974, Eva Perón's role first as a mistress and then as a wife nonetheless afforded her great power.
Empress Theodora Went from Brothels to the Great Palace of Constantinople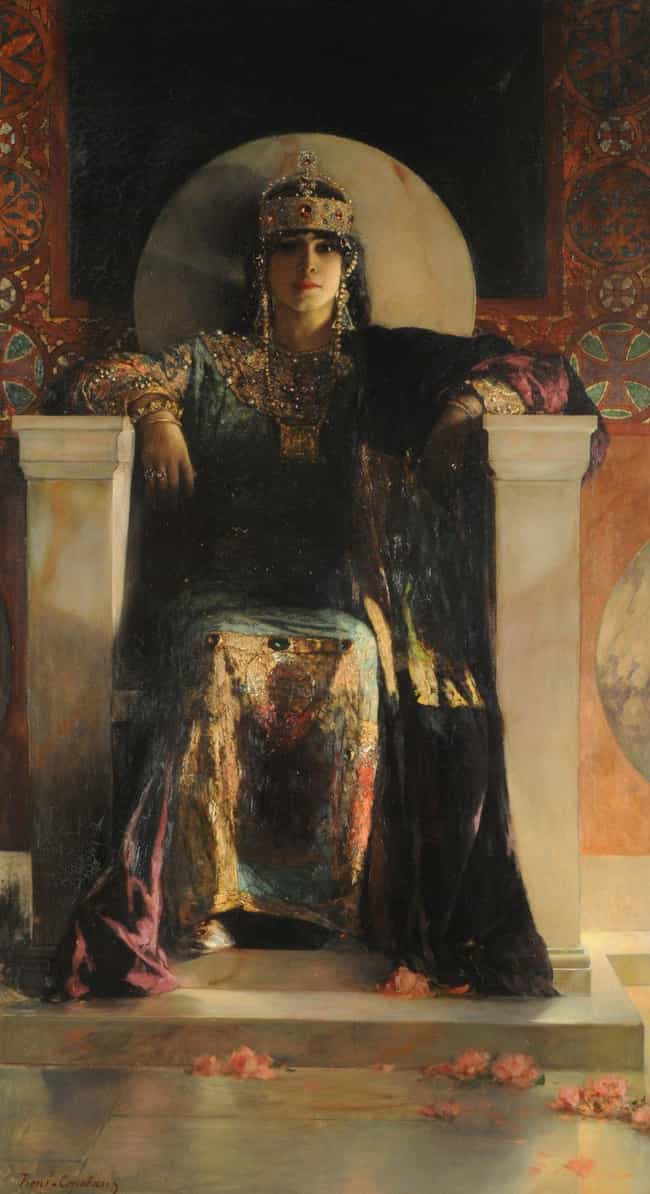 Theodora began life as far from political power as she possible: she was born to an actress and a bear trainer. Much of her early history remains obscure, but historians generally agree she was a prostitute, actress, and Christian ascetic before the age of 20, and was engaged as a mistress to men of power and influence. Too bad her dad didn't teach her any bear training.
In 522 AD, when she was in her early 20s, Theodora met Justinian, heir to the Byzantine Empire. Though Justinian fell madly in love with her, he could not marry her, since it was forbidden for public officials to marry actresses. His solution? Change the law. Justinian assumed the throne in 527 AD with Theodora at his side.
Theodora was her husband's most trusted advisor and used that position to privilege her own interests, including protections for women and children. Though her rivals and critics may have painted her as the biggest whore in Christendom, Theodora had the final word in her own story: she became an Eastern Orthodox saint.
Cleopatra Seduced Powerful Men to Protect Her Kingdom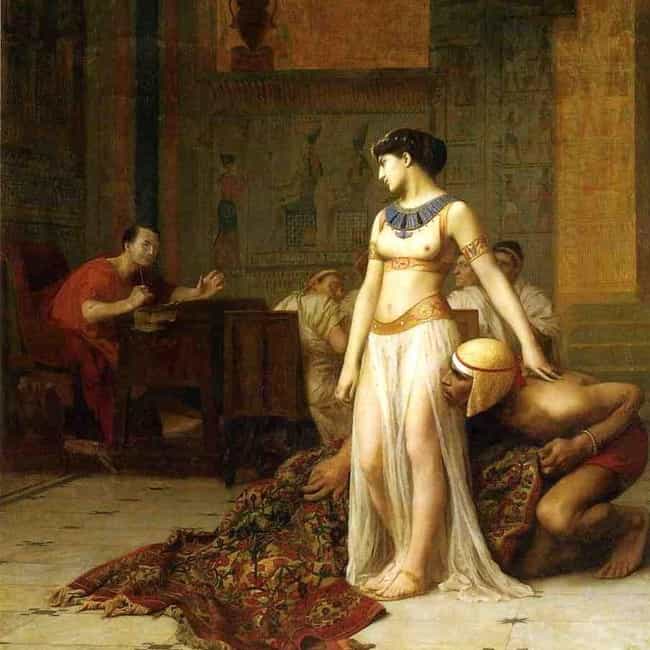 History has cast Cleopatra as the ultimate femme fatale, whose influence supposedly ruined a good man's career and resulted in his death (never mind her own). But Cleopatra was a shrewd politician whose primary objective was to preserve the autonomy of Egypt in the face of Roman aggression and expansion. To that end, she strove to make Roman allies as only a woman could.
Cleopatra first had an affair with the great Julius Caesar, and even bore him a son. After Caesar's murder at the hands of senators in 44 BC, Cleopatra took as her lover and eventual husband one of his devoted comrades, Marc Antony. Their love affair produced three children, but did not safeguard Egypt as she had hoped. By 30 BC, Caesar's great nephew, adopted son, and heir, Octavian, defeated Antony and Cleopatra's forces on land and sea and annexed Egypt into the Roman Empire.
The lovers's end is the stuff of literature and legend: Antony and Cleopatra each took their own life – Antony fell on his sword and Cleopatra pressed an asp to her breast.
Elizabeth Woodville Played 'No Punani for You' with Edward IV Until He Married Her
Before Anne Boleyn and her chaotic relationship with Henry VIII, there was Elizabeth Woodville, who guarded her virtue so firmly a lust-struck king insisted on marrying her.
Born into a relatively small and unconnected genteel family around 1437, Elizabeth Woodville grew to be a great beauty who was widowed by the age of 24. In the spring of 1464, new king Edward IV crossed paths with Woodville and instantly wanted to bed her. She made it clear the only way he could have relations with her would be as her husband.
Attempts to bribe Woodville's father for her virtue didn't work and, so the story goes, Edward went so far as to threaten Woodville with a knife in his desperate quest to get up in it. She told him she was "determined to die rather than live unchastely with the king." To satisfy his desire, Edward married her secretly on May 1, 1464. Woodville withheld sex as a way to seduce the most powerful man in the kingdom.
When news of the king's marriage to an undistinguished, beautiful widow spread, the court was scandalized – she wasn't the royal bride they felt their king, deep in the Wars of the Roses, should have married. Despite the fact their marriage was affectionate and incredibly productive – they had ten children – Edward had affairs. His death in 1483 was a blow, forcing her to draw an alliance with the Tudor family to ensure the safety of her family. The rest, as they say, is history.
Lola Montez Danced Her Way to the Heart of the Bavarian Government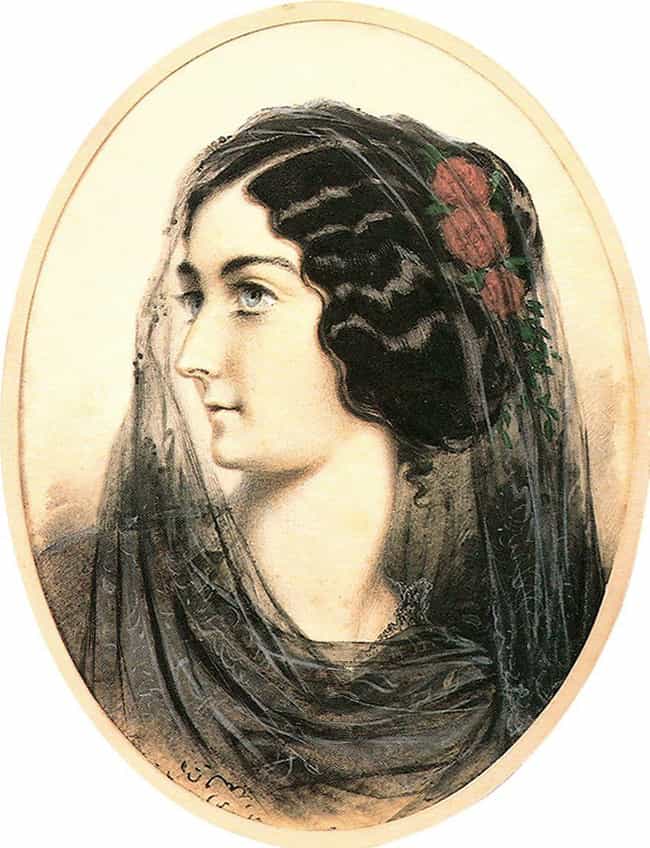 The personal and the political collided disastrously in the story of Lola Montez. Born in Ireland in 1821, she spent her childhood in India, England, and Scotland, and eloped at 19. By 1843, she had left her husband and was trying to jump-start a career as a scandalous professional dancer in Europe.
In 1846, Montez captured the attention of King Ludwig I of Bavaria. As his mistress, she was only too happy to accept gifts from the king, including a stately palace in Munich. Ludwig spent lavishly on Montezm who indulged her desire for a title: she became Baroness Rosenthal and Countess of Lansfeld.
Though she lacked the title of queen, Montez nonetheless had queenly power. Under her influence, the Bavarian government was a so-called Lolaministerium, beckoning to her desires. The liberal reforms she encouraged targeted Jesuits. She so succeeded in alienating Jesuits, in fact, they fought back, labeling her a Venus and attacking her virtue.
Opposition to Ludwig's government wasn't helped by Montez's seemingly unwarranted influence. In 1848, as revolutionary fervor swept Europe, Ludwig was forced to abdicate in favor of his son, Maximilian. Montez fled Bavaria and ended up peddling her stories around the world. She died in New York City in 1861, at age 40.
Mary Anne Clarke Mixed Business with Pleasure, Securing an Income as a Mistress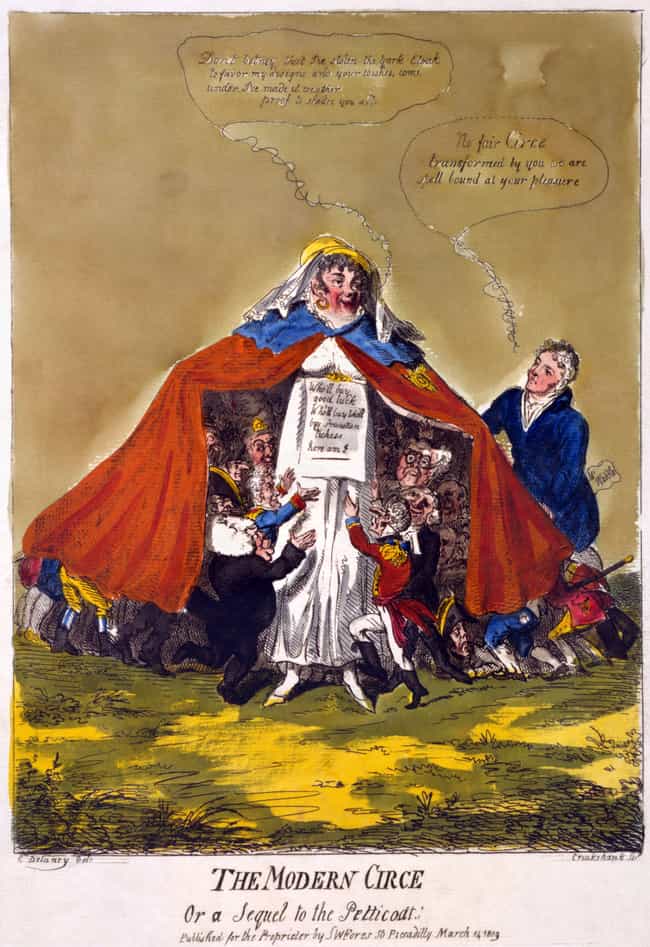 Married at 15 and separated only a few years later, British gal Mary Anne Clarke chose to be a mistress to generate income for her young family. She quickly climbed the ranks of high society in early 19th London, eventually attracting the attention of Frederick, Duke of York. But he wasn't just any old duke: he happened to be the second son of King George III and commander-in-chief of the British Army. Score!
Though Clarke and the duke spent a few good years together – he paid for her extravagant household in a fashionable London square and she provided constant attention and affection – it all came crashing down in 1806, when he ended the affair. But she did not go quietly into that dark night. As payback, Clarke loudly alleged that she had been trafficking in military appointments while she was the Duke's mistress: officers would bribe Clarke for promotions, and she pocketed the income.
The allegations scandalized a nation deep in war with Napoleon's France, and resulted in a sensationalized inquiry by the House of Commons. Though the scandal gave Clarke momentarily celebrity, she eventually fled her creditors to France, dying penniless and alone in 1852.
Diane de Poitiers Gained Prime Real Estate for Her Devotion to the King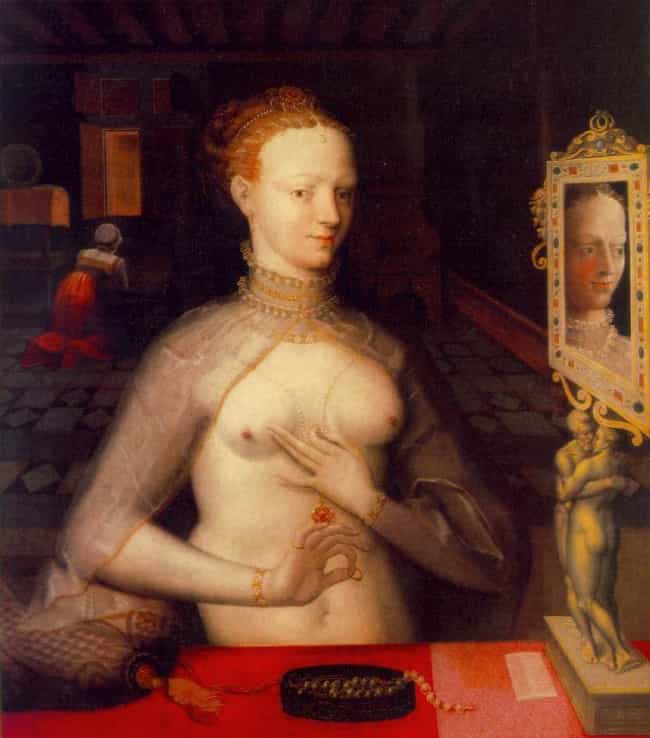 One of the most beautiful, intelligent, and fashionable women in the 16th century French court, Diane de Poitiers caught the eye of Prince Henry, heir to the throne, who happened to be 20 years her junior. She was an essential figure in Henry's life and throughout his reign.
As a royal mistress, Diane de Poitiers had no official power in the court; but through her position in the king's bed, she acquired influence and favors. She eclipsed the queen in the royal court, and Henry lavished her with gifts such as the Châteaux d'Anet and Chenonceau, both lavish, palatial homes.
When Henry died from a jousting accident in 1551, Diane's star fell dramatically. Queen Catherine de Medici – Henry's widow and new Queen Regent – swiftly reduced Diane's position, even forcing her to trade castles, since she always had her eye on Chenonceau. Diane died at the age of 66, 15 years after Henry's death. Scientists and historians think she accidentally poisoned herself with drinkable gold she consumed to preserve her youth and beauty.
Gabrielle d'Estrées Helped Change the Religious Landscape of France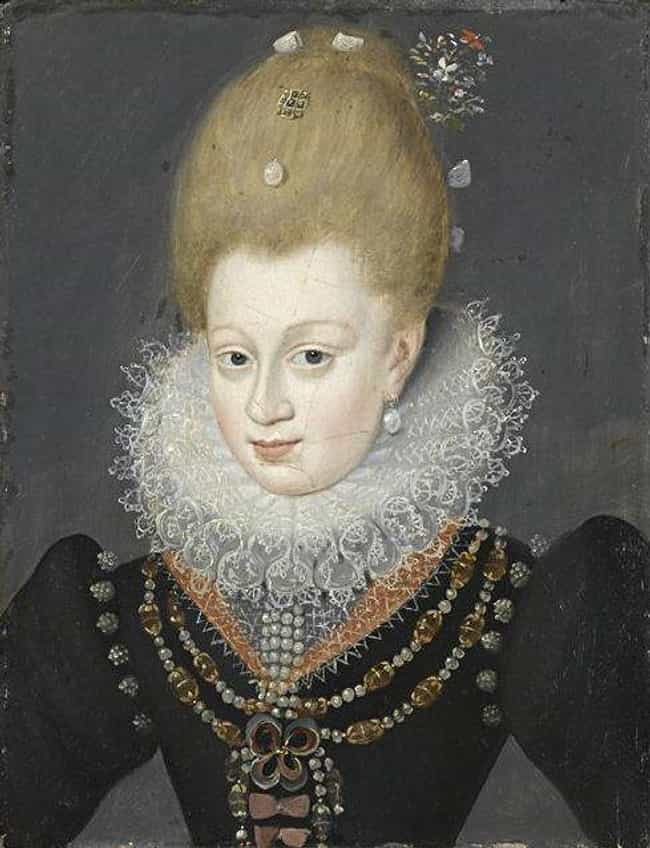 Gabrielle d'Estrées was a royal mistress with political ambitions. In 1590, the 17-year-old French noblewoman became the mistress of King Henry IV, a Protestant king leading a Catholic-majority country in a climate of religious warfare sweeping Europe. D'Estrées, loyal to her king, was also a loyal Catholic, and used her position to convince Henry to renounce Protestantism and return to the Catholic faith.
D'Estrées proved to be an asset to the king, and, though she had no official power, wielded social capital. When Henry issued the Edict of Nantes, granting Protestants rights, D'Estrées used her social and diplomatic skill to quiet vocal criticism from Catholic nobles. With pride, Henry claimed, "My mistress has become an orator of unequaled brilliance, so fiercely does she argue the cause of the new edict."
Though Henry sought an annulment from the pope for his first marriage in the hopes of making an honest woman of his mistress, she died in 1599, at 26 due to eclampsia, after delivering a stillborn baby.
Wallis Simpson Seduced a King Away from His Throne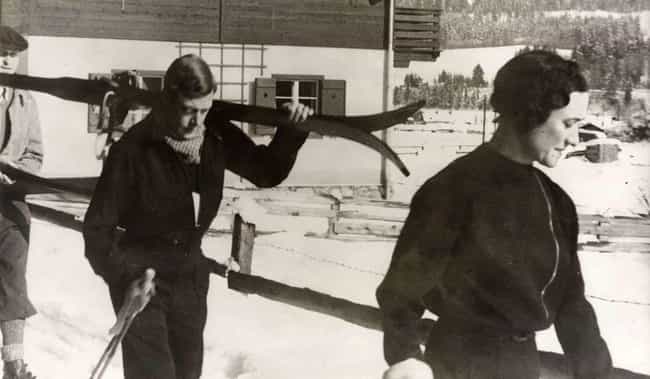 Wallis Simpson was a glamorous American divorcee who caught the eye of future King of England Edward VIII. Though Edward was known to have dalliances – he cultivated a reputation as a playboy prince – everyone assumed his fling with Simpson would be short lived.
Turned out that wasn't the case. When Edward ascended the throne after his father died in 1936, he made it clear he wanted Simpson at his side. The problem? The relatively conservative British public would never accept a divorced woman as their queen, especially since divorce was forbidden by the Church of England. That and, horror of horrors, she was a crass American.
Rather than reigning without the woman he loved by his side, Edward abdicated in favor of his younger brother, who became George VI. Simpson and Edward married soon after, and Simpson went with Edward on his appointment as Governor of the Bahamas. Though Simpson never achieved the privilege or title of a queen, she was dubbed Duchess of Windsor. Not bad for a girl from Baltimore.
Il Duce's Beloved Clara Petacci Received Special Protection in Fascist Italy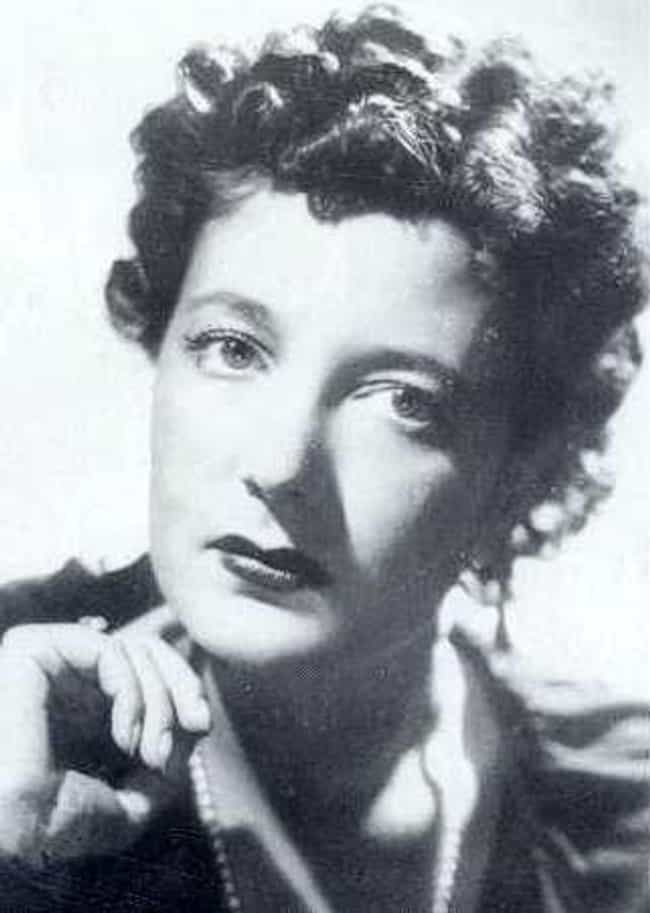 Benito Mussolini, the fascist dictator who led Italy through World War II, was a notorious lothario, and his rise to political power perhaps only widened his playing field. Though he had a string of mistresses, only one stuck by him until the bitter end.
Clara Petacci came from a well connected family – her father was a doctor for the Vatican – and she became Mussolini's mistress at 19. Though Mussolini was a married man with five children, he was hopelessly devoted to his young mistress. The affair meant she was provided for and guarded in style: Mussolini gave her bodyguards, a chauffeur, and lodging in his offices at the Palazzo Venezia.
Their affair came crashing down with Mussolini's fascist regime – in April 1945, the pair attempted to flee the country, but were caught, executed, and hung upside down in Milan. Ultimately, Pacetti got the final word in their relationship: her private diaries, which explicitly detailed her affair with Mussolini, were finally published in 2009.
Madame de Pompadour Became an Advisor to King Louis XV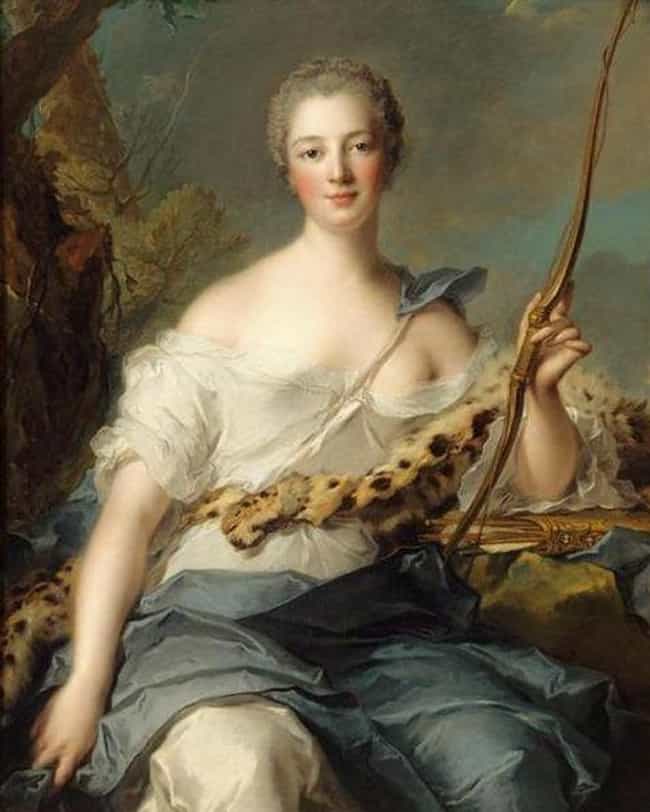 Growing up in a well-off but non-noble family, Madame de Pompadour was groomed to be a royal mistress from a young age. Her sharp intelligence went to good use, and she was well educated. Pompadour first came to the attention of King Louis XV at a masked ball at the royal palace of Versailles in 1745, and she quickly became the king's chief mistress.
Pompadour was given her own quarters at Versailles and had intimate contact with the king. She was a dedicated patron of the arts, building relationships with all the leading Enlightenment thinkers of the day. She was thus a powerful figure in the cultural climate of the court at Versailles.
The king also looked to Pompadour as an advisor. Indeed, after around 1750, Louis no longer maintained a sexual relationship with her. Nonetheless, the king insisted she retain her position as chief mistress and continued to turn to her for political advice. This, more than anything else, speaks to the power she wielded at court. She advised him on everything from court patronage to domestic matters and foreign policy. Friends and enemies alike mourned her death in 1764 at the age of 43.
William Randolph Hearst Wanted His Mistress to Be a Star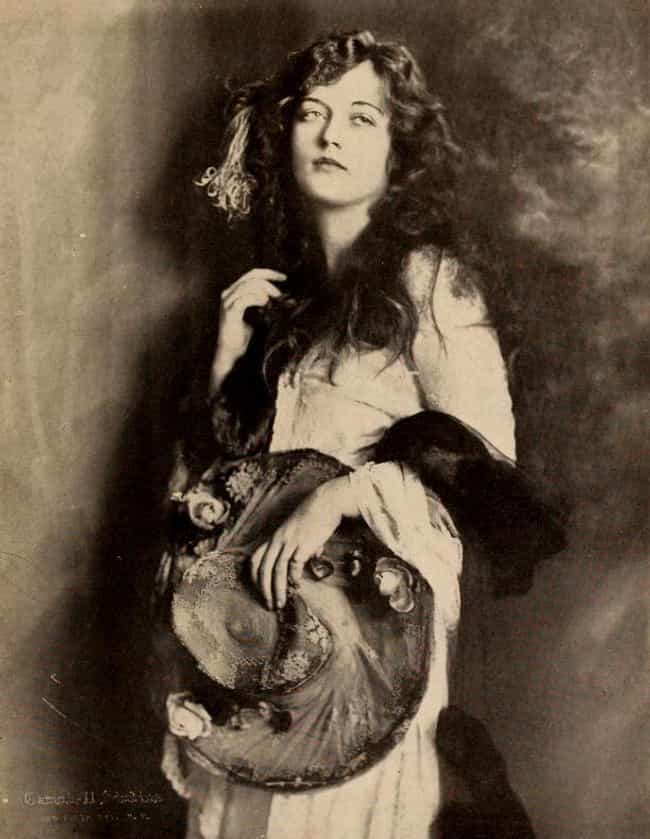 Born Marion Dourcas in 1897 in Brooklyn, Marion Davies had dreams of stardom. She first got her start in entertainment as a show girl on Broadway. By 1917, she was starring in a film she herself had written. She quickly found enough of an audience for her work on stage and screen to attract the attention of newspaper tycoon William Randolph Hearst.
Hearst immediately set out to make his mistress a star. He even founded a production company – Cosmopolitan Pictures – in 1918 solely to produce and promote her work. He oversaw her career to the point of obsession, brokering deals and advertising her performances in his newspaper empire.
Though Davies was a natural comedian with ambitions of screenwriting, her affair held her back, as people assumed she was getting ahead because of her relationship with Hearst. Unfortunately, Davies is best known for an onscreen depiction of her, not her own work. Orson Welles based the Citizen Kanecharacter Susan Alexander on Davies (Kane is Hearst).
Aspasia Contributed to Athenian Culture and Politics Even as She Was Branded a Whore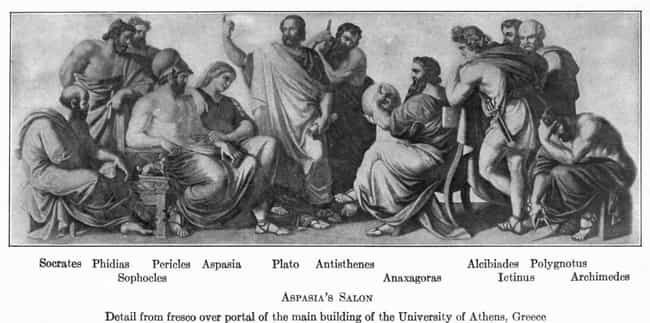 Aspasia was a key figure in the cultural and political life of ancient Athens, thanks in no small part to the fact that she was the mistress of Pericles, one of the most powerful and important statesmen in the ancient world. She was born around 470 BC and was an immigrant to Athens. From around 445 BC, Aspasia was Pericles's mistress and an Athenian hetaera, or prostitute.
Though both ancient and contemporary sources differ on details about her life, there are many things upon which they agree. Aspasia was officially a concubine who was witty, intelligent, and articulate, and used her proximity to Pericles to entertain and debate with powerful men. Indeed, Socrates was a regular visitor who delighted in debating with her. There have been suggestions Pericles turned to her as an advisor; what actual influence she had remains unknown.
How did Athens, a society famously wary towards powerful women, feel about her? Her relationship to Pericles was parodied in stage comedies and questioned by the Senate, as many felt she was a wicked, scandalous presence who overstepped her bounds as a woman. Many politicians even blamed her for political and military blunders – they feared Pericles was merely a puppet overseen by Aspasia's whims.
Aspasia and Pericles never quite shook the whiff of scandal clouding their relationship. Given their commitment to one another, his death by plague in 429 BC probably devastated her. She outlived him for decades, dying around 401 or 400 BC, and scholars continue to debate her legacy centuries later.

INTERESTING FOR YOU