Remember when you were a kid and thought your fake get out of school notes where the most legit looking documents ever? Or how baffled you were when your teacher or parents somehow managed to see through the brilliant façade of your fake school excuse notes? Here you'll get a kick out of seeing exactly why you were plans to stay home and play video games were foiled time and time again.
Whether it be the misspelled words, the shaky writing, or the lack of scientific documentation for a rare condition that causes students to slowly die if forced to do homework, these funny get out of school notes will have you rolling.
Mrs. P, Get with the Program!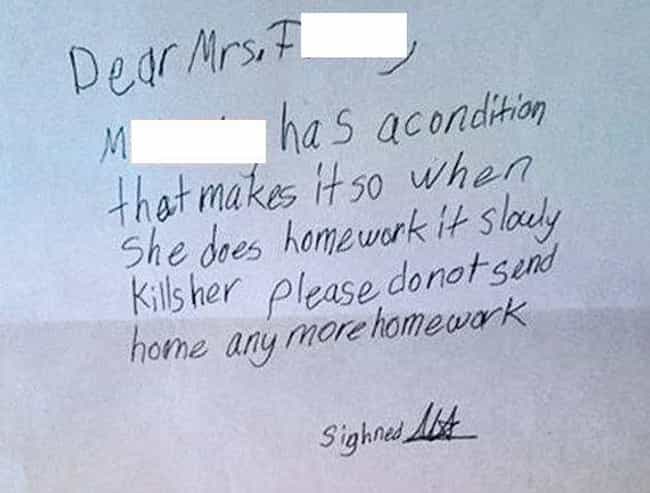 Forging Mom's Signature: Nailed It

Clearly There's No School for Matt and Steph on Monday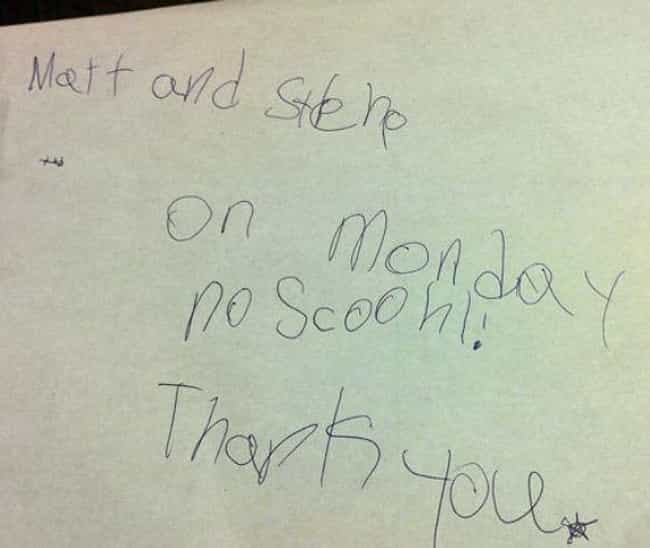 Looks Pretty Legit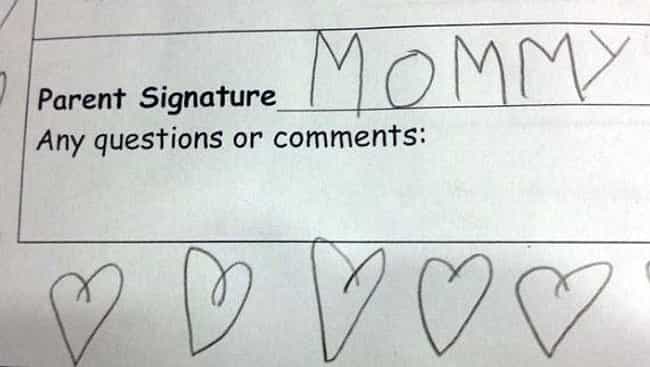 Sorry, Music Teacher. Riley's Clearly Surpassed You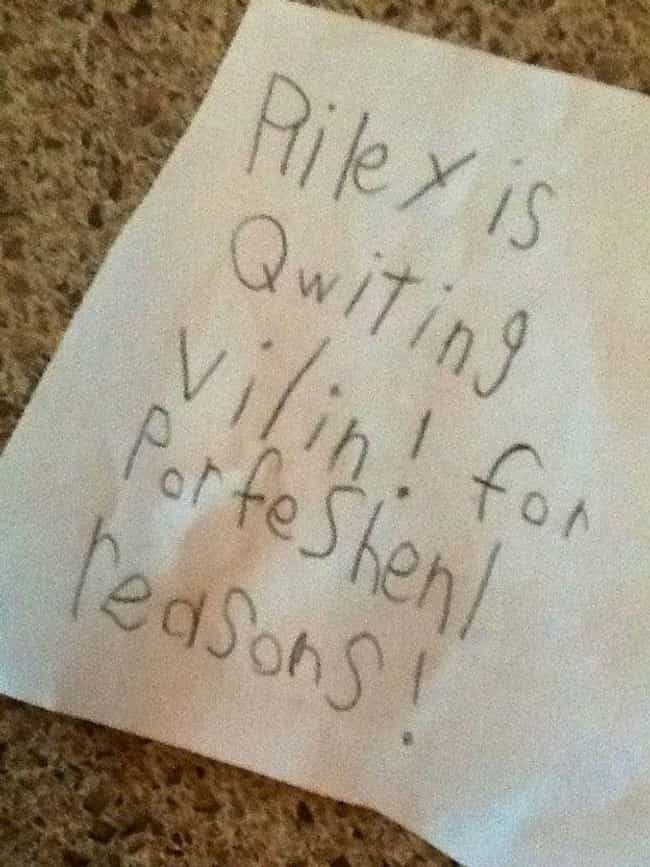 Ronnie's Mom Has Spoken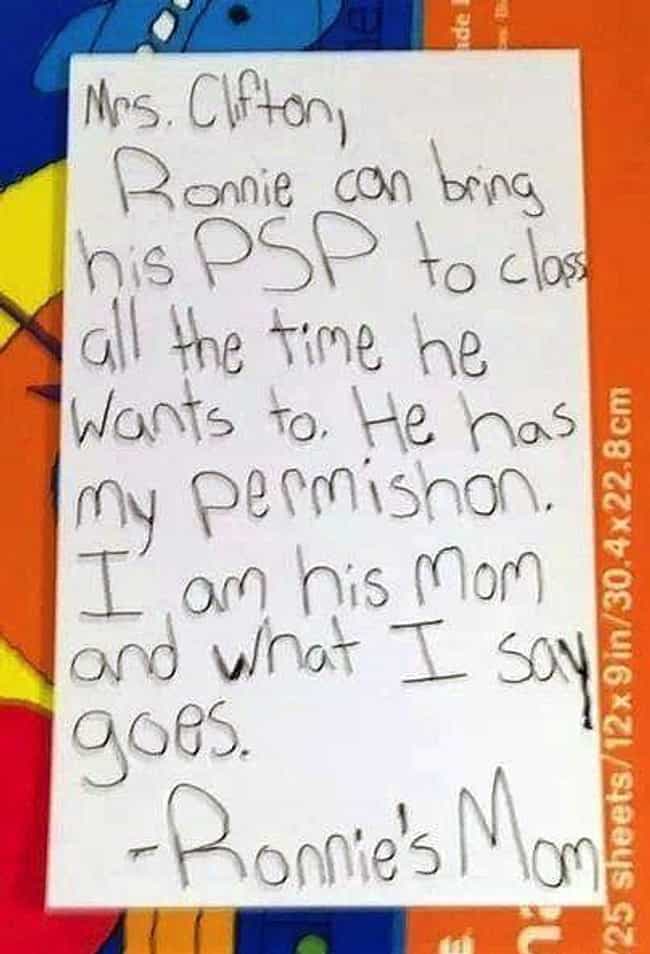 It Seems Every Day Is Now PSP Day for Mr. Gage Here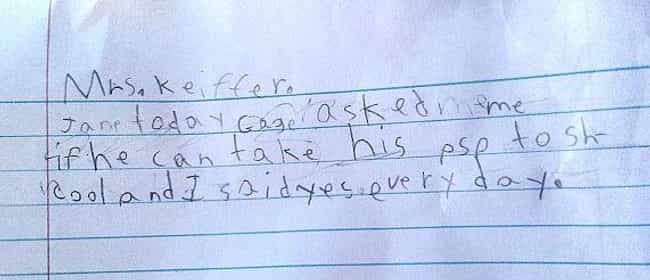 Sorry, Ms. Reigs. Might as Well Move on to the Next Chump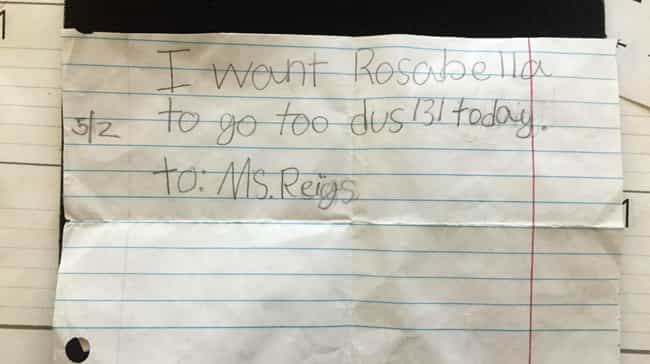 No After School Program for This Guy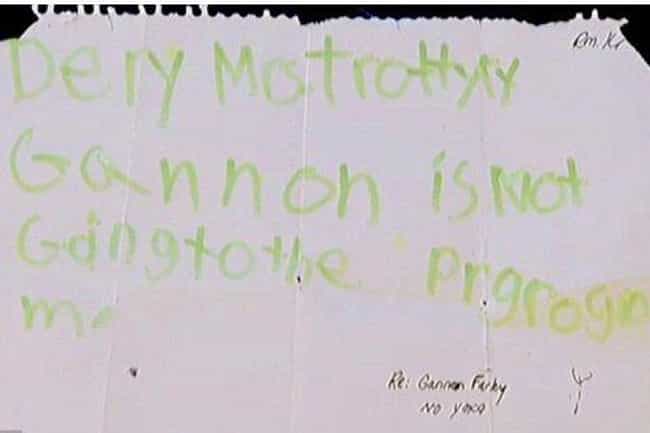 Sign and Return: Done and Done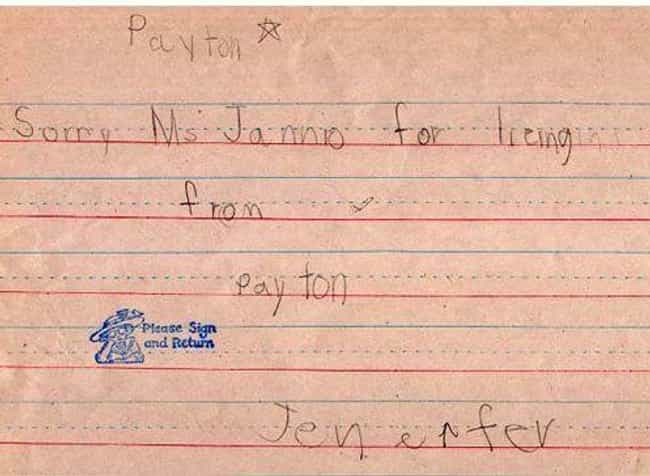 Maybe Jen's Just a Recreational Drinker?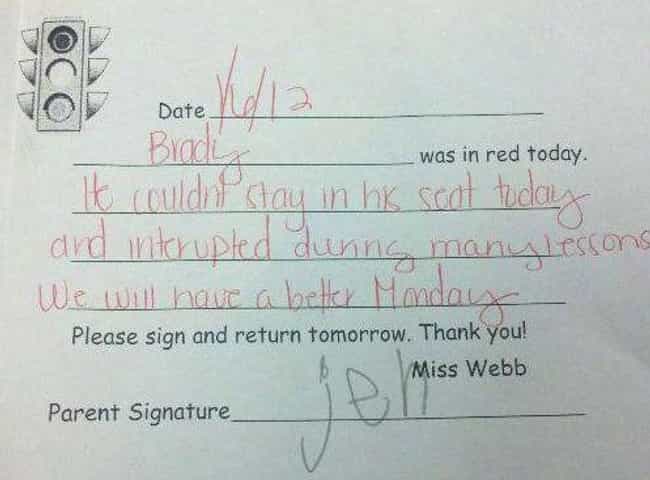 Well, if It's from the Techer…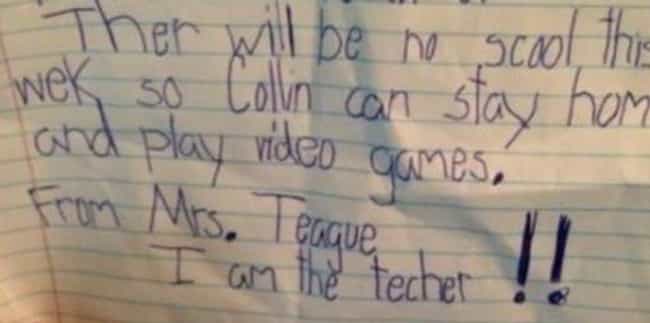 The Best Intentions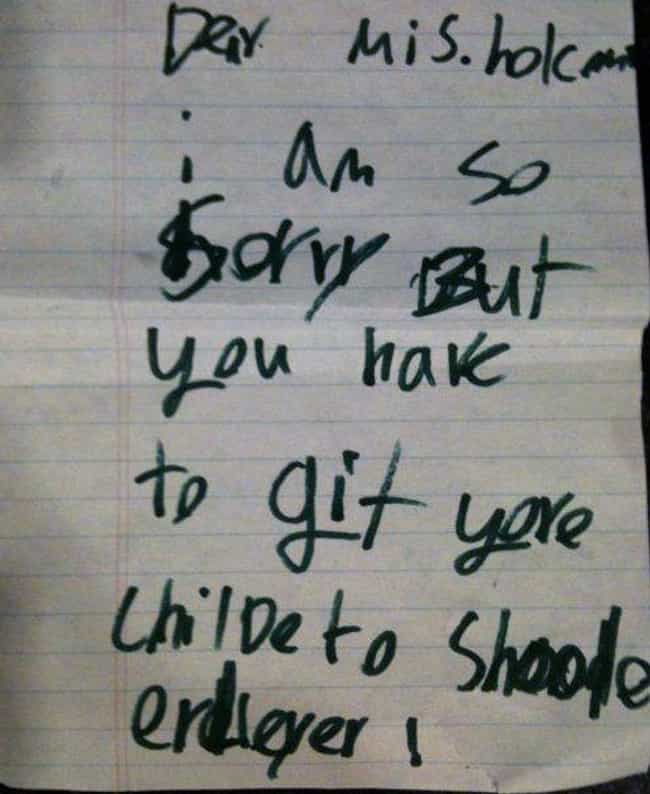 A Likely Story Indeed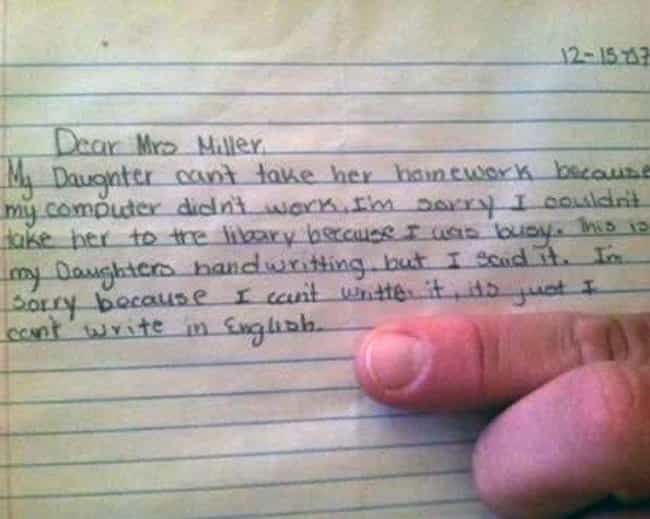 Real or Brilliantly Researched Forgery of Josh's Signature? You Decide.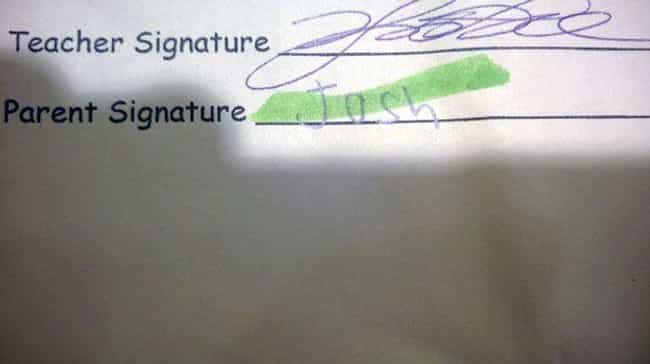 Well It Is Heart Attack Season…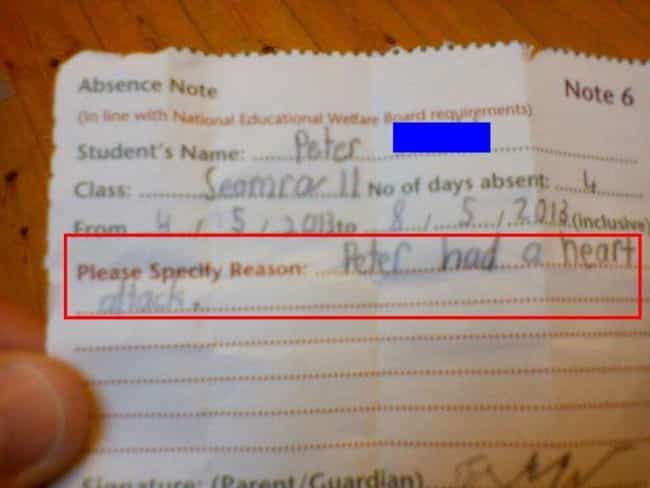 Annabelle's Brilliant Plan to Forge Mom's Name Backwards Is Foiled Again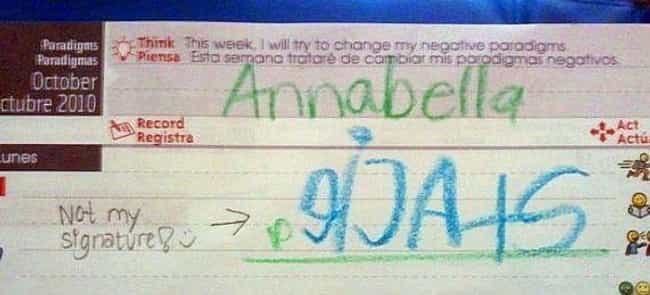 Sorry, Dad. Better Not Risk Even Letting You in to Confirm the Severity of this One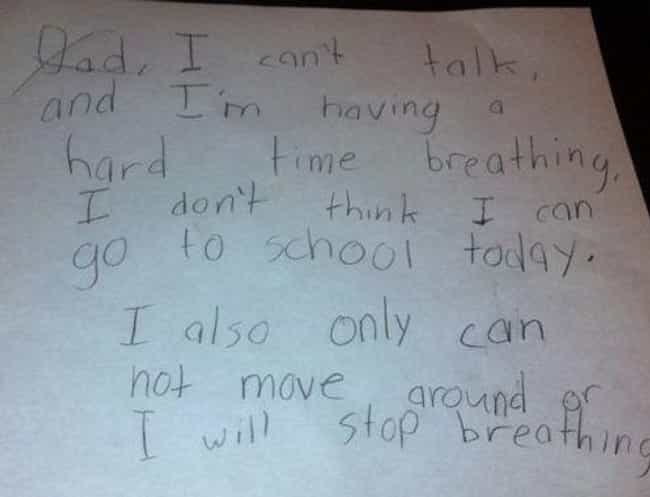 INTERESTING FOR YOU