Are you in the mood to be turned off forever? Are you about to go to a function where you absolutely cannot be horny in any way (does such a function exist?)? If so, spend as much time as you need taking a big ol' gander at all this erotica gone wrong, lovingly created just for you. In this selection of not sexy sex art you'll find penises being literally stretched to their limits and women performing figurative gymnastics to make the whole thing work. These garish presentations of fornication are sure to gross you out, but they're exactly how everyone has sex, tentacles and all. Seriously. What? It's true. 
Did you think you were going to be looking at gut churning depictions of coitus when you woke up this morning? Or did you simply happen to stumble on some of the most nauseating sex art you'll ever see? Either way, congratulations on all of the new images you'll never be able to forget, no matter how many times you smack your head against a wall. This collection of cretinous sex art comes from every corner of the globe, and it's guaranteed one of these pieces of nightmare sex art is going to accidentally turn you on. Good luck dealing with your new fetish!
 
A Keen Insight Into the Recording of Every Ska Album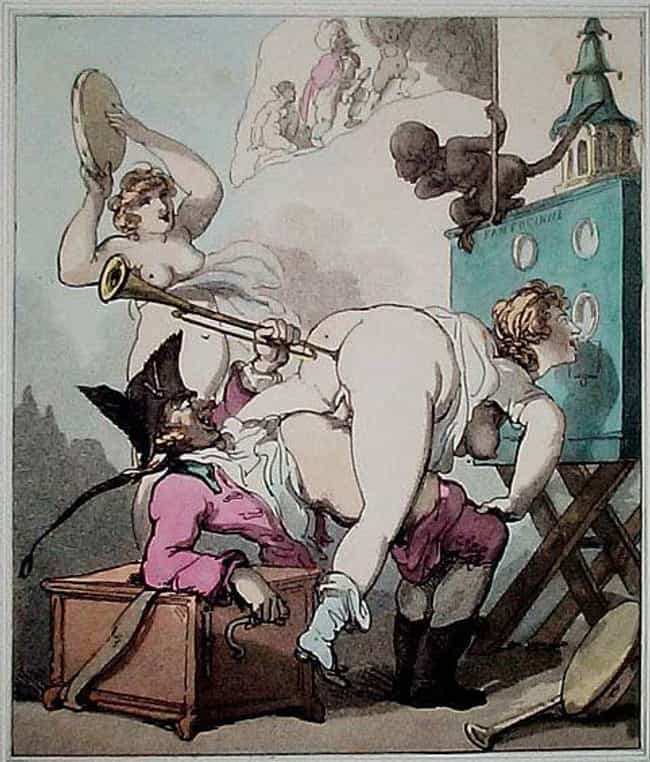 Butt bugle scene, Thomas Rowlandson, c. 1800, England
Not the Fusillade of Rapey Dicks Again
The Deliberations of Eros in Erotopolis
, Gerda Wegener, 1925, Denmark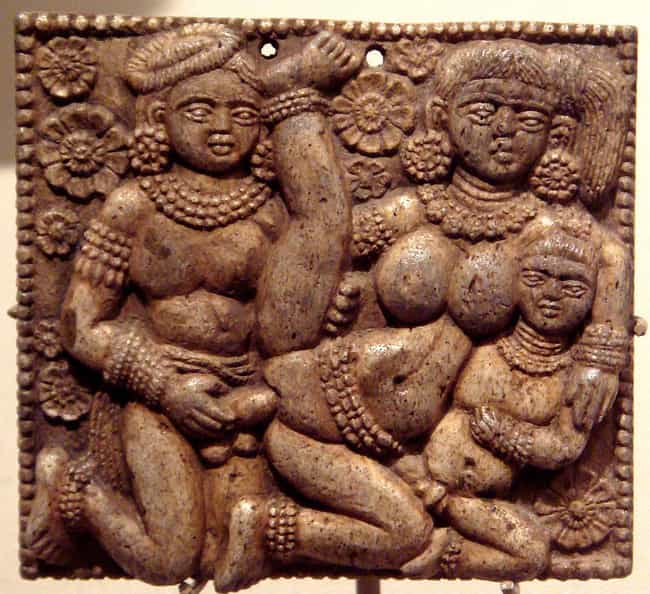 Erotic scene, artist unknown, 1st Century BCE, Shunga Empire (India, Bangladesh, Nepal, Bhutan)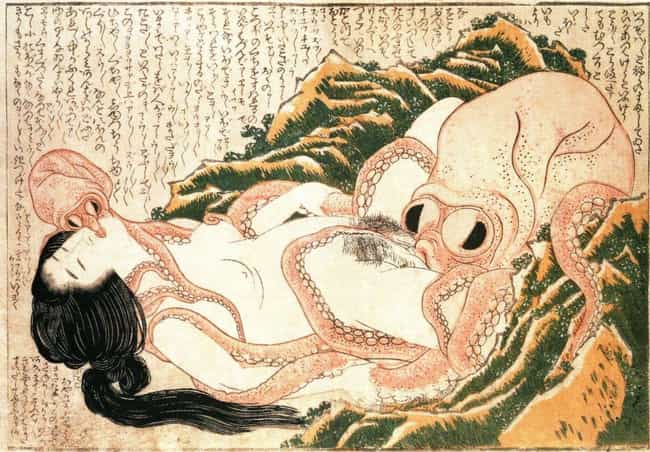 The Dream of the Fisherman's Wife
, Katsushika Hokusai, 1814, Japan
This Is How Joseph Campbell Must Have Looked at Sex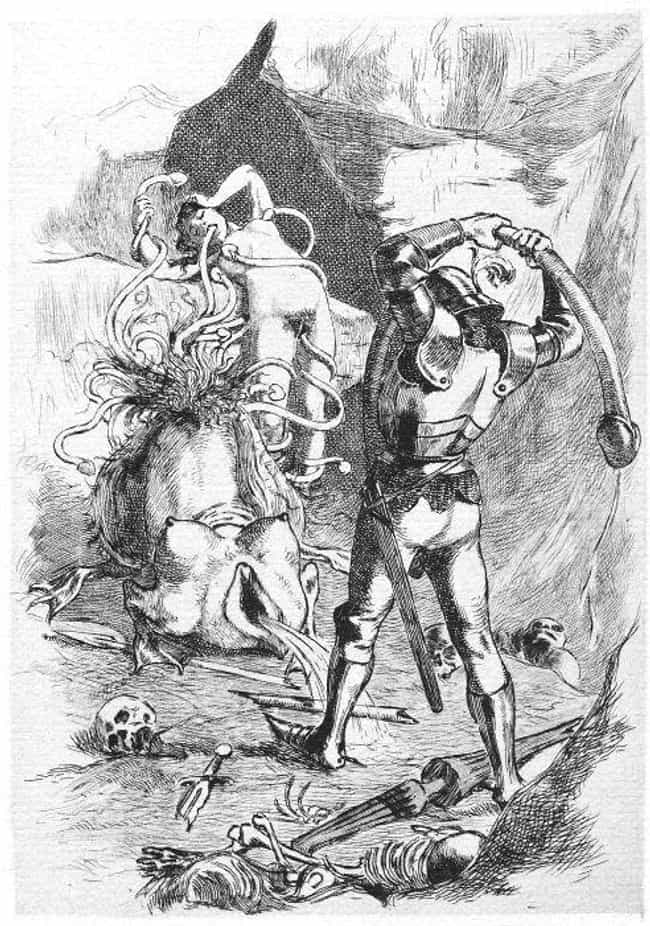 Illustration from 
La Grande Danse macabre des vifs
, Martin van Maële, 1905, France
This Brings a Whole New Meaning to Sex Snake
Erotic fresco, artist unknown, c. 89 BCE – 79 CE, Pompeii, Italy
Everyone Loves Vagina Face!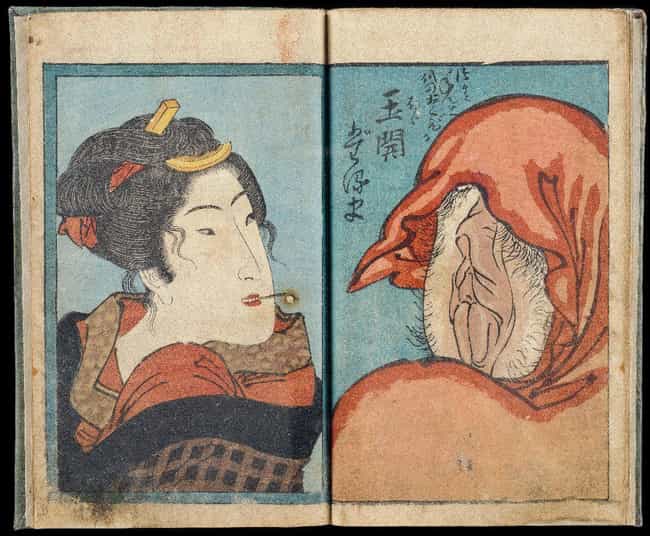 Erotic woodblock print, Utagawa Kunimaro, c. 1830–1870, Japan
Frankly This Is Just Unrealistic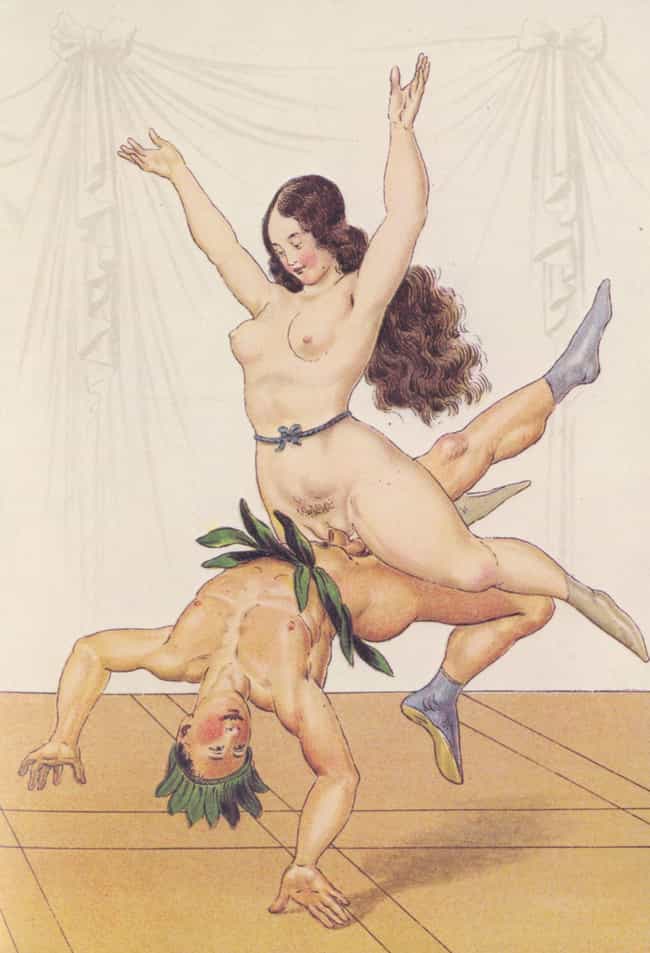 Untitled acrobatic sex scene, artist unknown (erroneously attributed to Peter Fendi), c. 1835, origin unknown (possibly Austria)
Who Hasn't Snacked on a Winged Penis?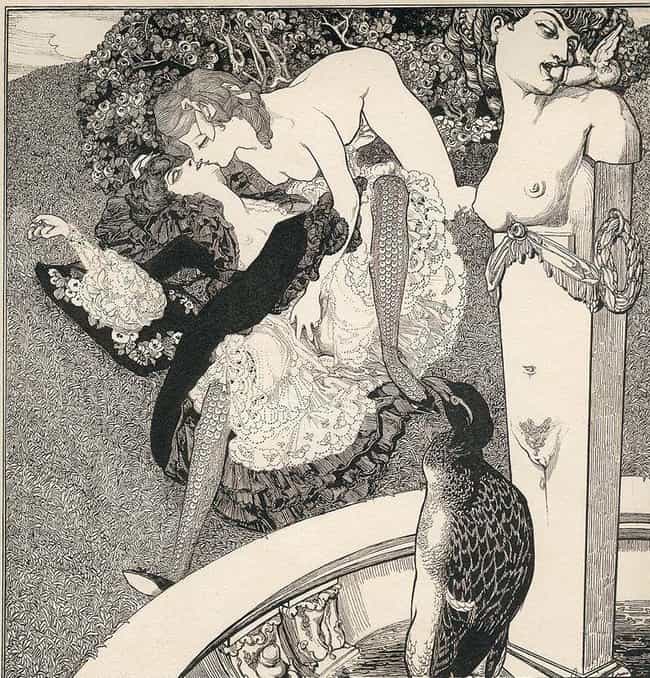 Erotic drawing, Franz von Bayros, 1907 – 1913, Austria
"But I Wished for a 10 Foot Duck!"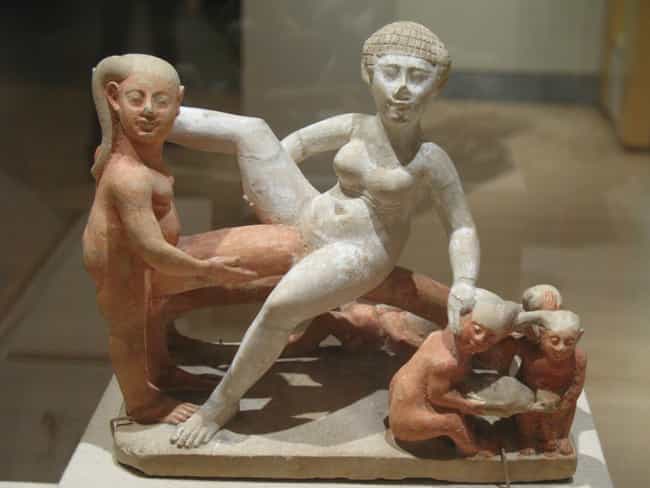 Cray-cray sex scene, sculptor unknown, Early Ptolemaic period, Northern Africa
Never Get Involved in a Land War with the French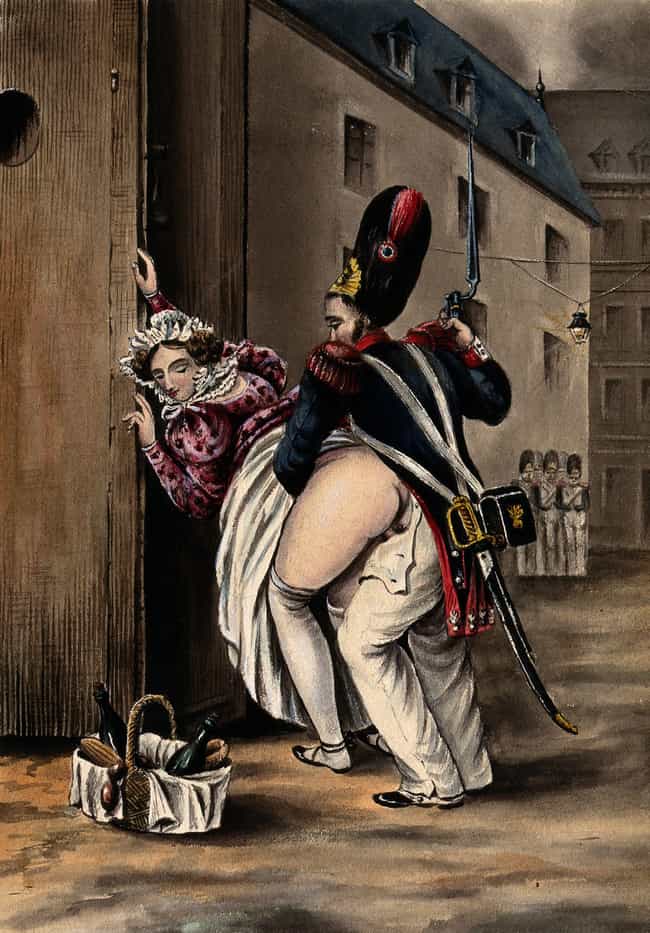 A grenadier and a woman having sexual intercourse outside a sentry box, she has laid her basket of groceries down in the street, artist unknown, date and origin unspecified
Get Your Dog Out of the Room!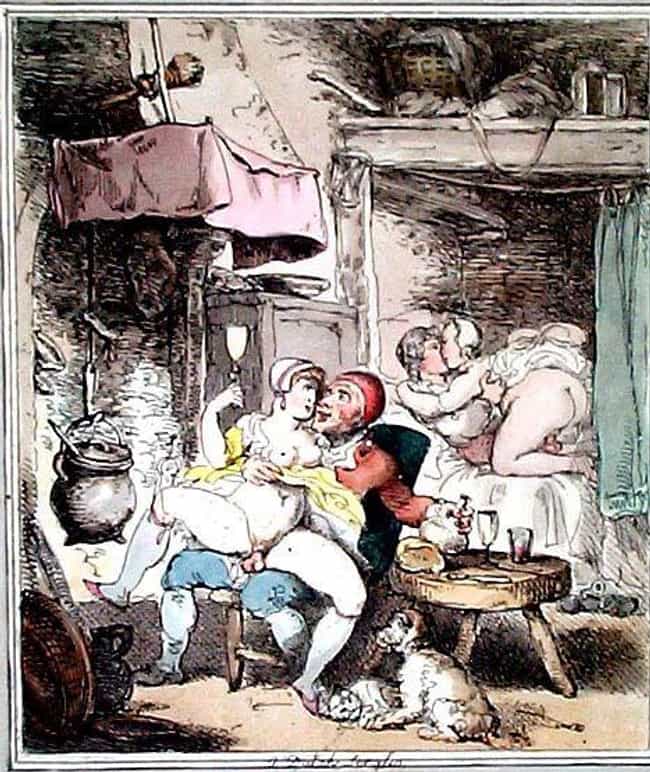 A man and a woman
drink
wine while having intercourse in front of a fireplace. In the background, another couple have sex in a curtained bed, Thomas Rowlandson, England, c. 1800
When It's That Long You Might as Well Hang Yourself with It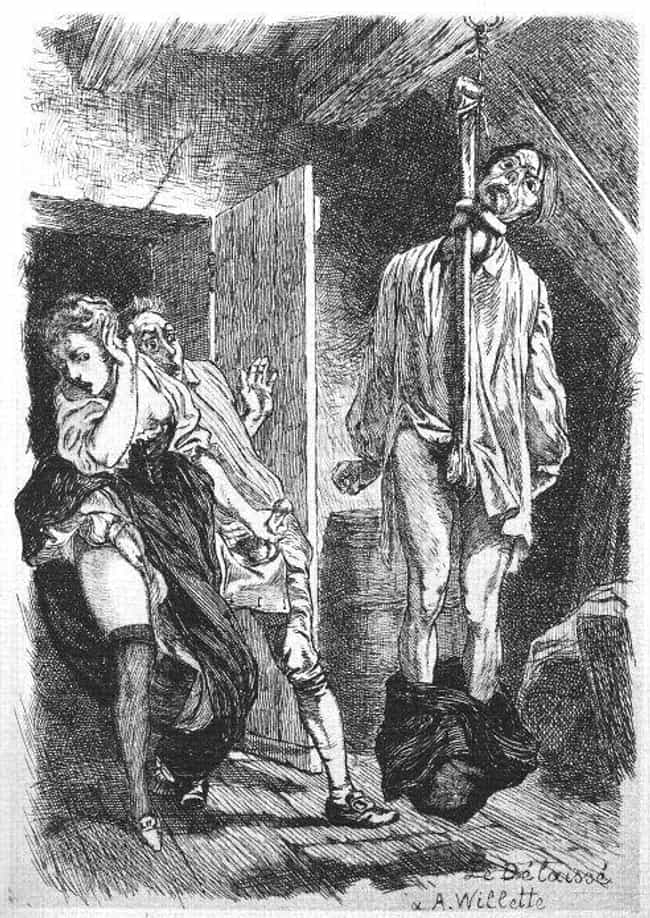 Illustration de 
La Grande Danse macabre des vifs
, Martin van Maële, 1905, France
Like the Human Centipede, But Wider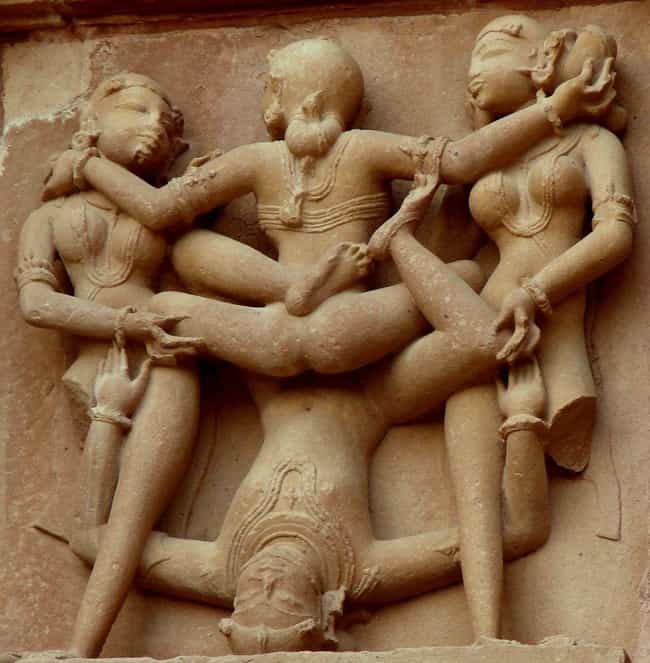 Erotic scene from the Kamasutra, artist unknown, c. 1000 CE, India
Greeks, the Fathers of Modern Math (and Bestiality)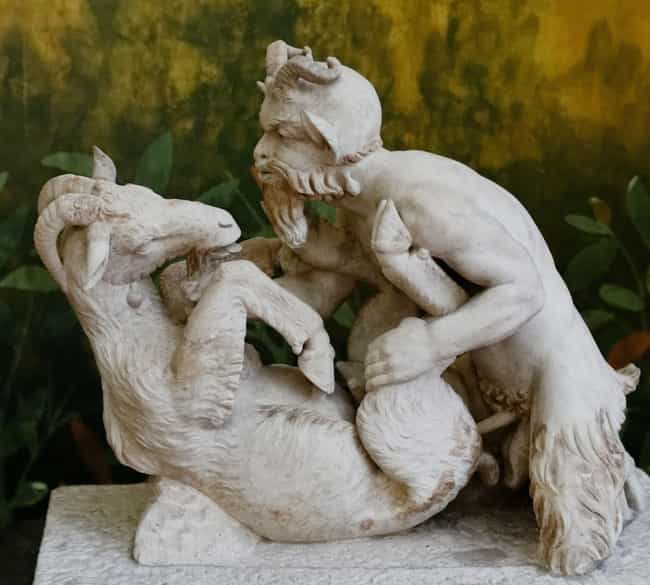 Pan railing a goat, sculptor unknown, ancient Greek origins, recovered in Italy
The Last Thing You Want to See at a Sleepover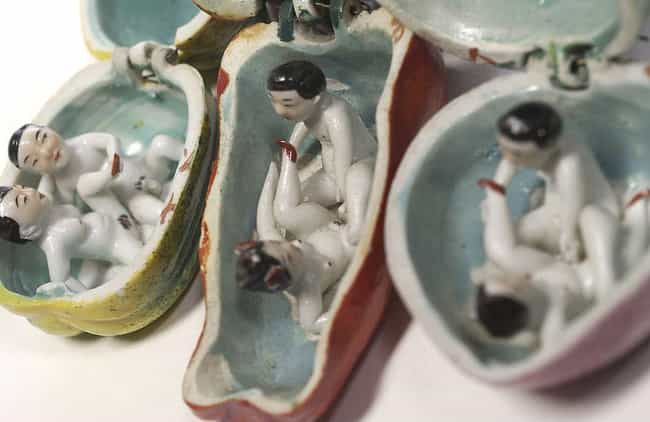 Porcelain fruit containing figures engaged in foreplay, artist unknown, c. 1900, China
This Might Be a Dumb Question, but Do Men Have Flower Gear in Their Pelvises?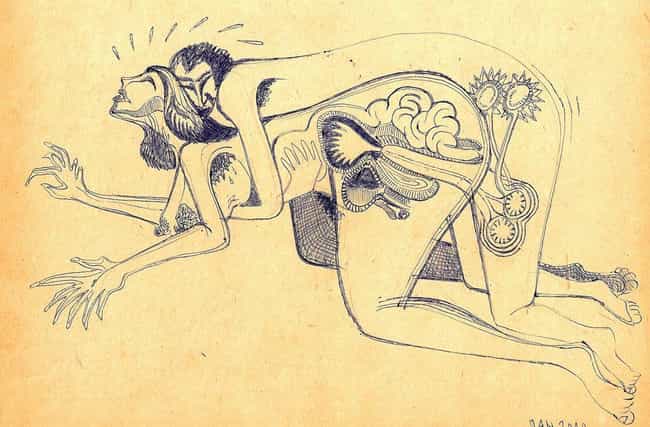 Erotic sketch, mileamne, 2010
Whoever Carved This Statue Needs to Go See the Principal (Unless It's a Landing Spot for Alien Ass)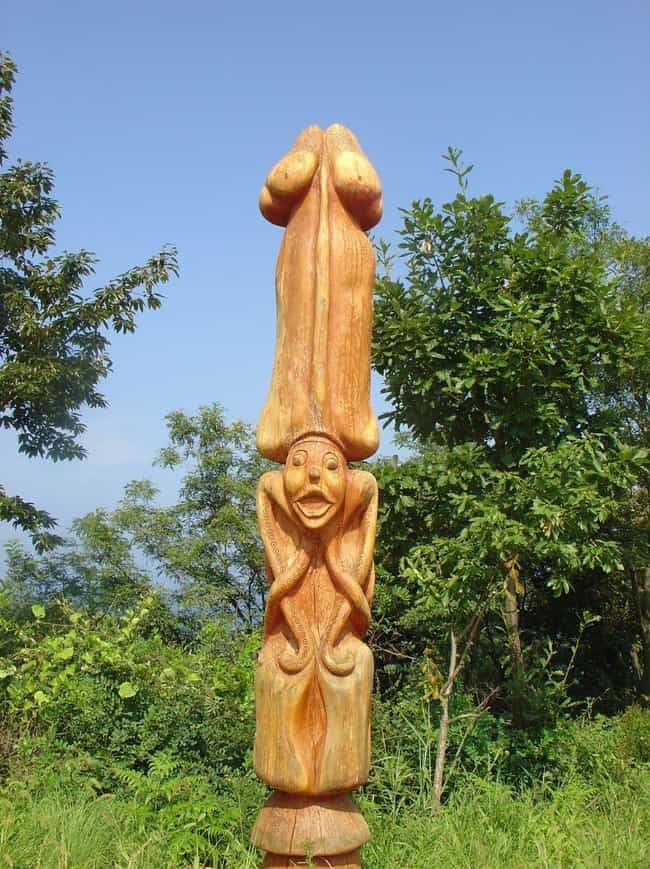 Penis sculpture, artist unknown, date unknown, South Korea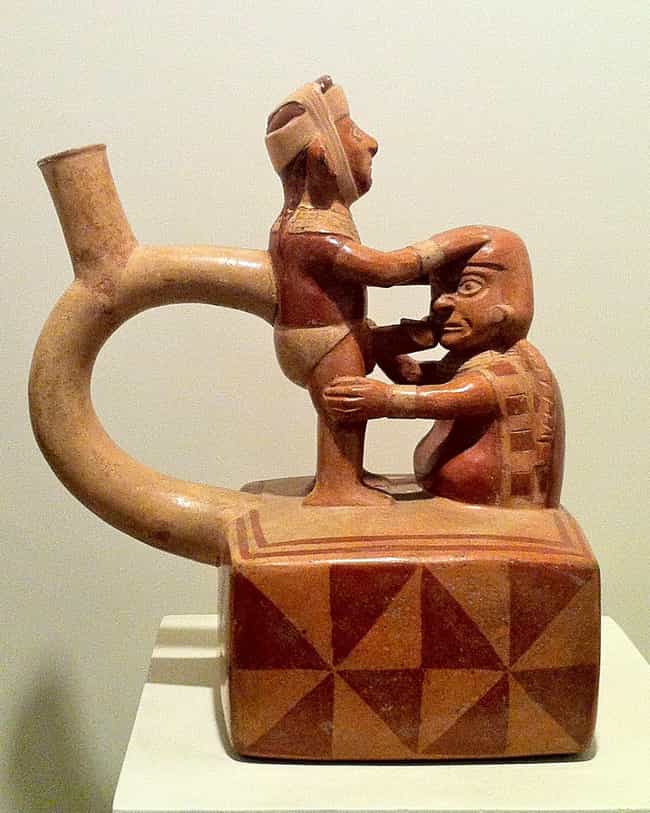 BJ gourd thing, artist unknown, date unknown, Peru
Who Greenlit the Jason and the Argonauts XXX Parody?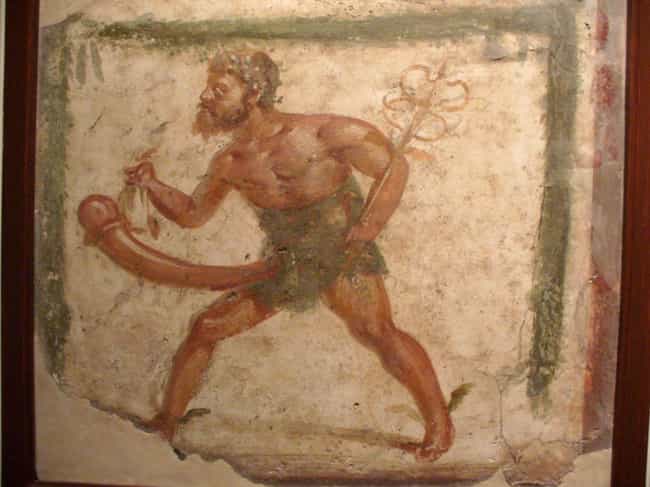 Mercury-Priapus fresco, artist unknown, 89 BCE – 79 CE, Pompeii, Italy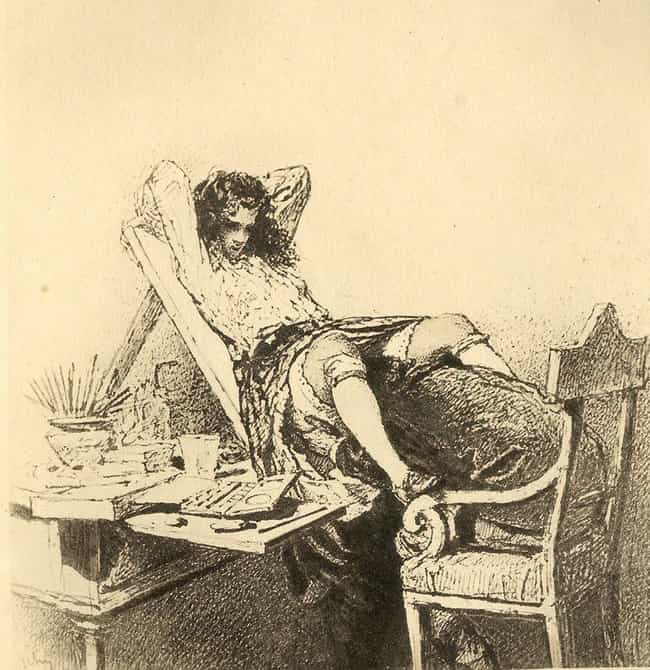 Cunnilingus, Mihály Zichy, c. 1911, Hungary
INTERESTING FOR YOU