Praise the sun! We've created a gallery of the best Dark Souls memes on the internet, and we're letting you vote for the funniest ones. In case you're a n00b, Dark Souls is an action RPG video game considered to be one of the hardest games of all time. Held in an open world environment, you must gather souls to increase your stats and defeat horribly powerful opponents while trying to keep your humanity. The level of difficulty of the game is insane, prompting a whole slew of gamers to create memes on the internet as they rage quit their sessions. Seriously, if you're thinking about trying this game out, don't say we didn't warn you when you rage quit and throw your controller through your television. Fans of the series will definitely appreciate the funny Dark Souls memes on this list, so vote up the ones that made you laugh the hardest and downvote any you didn't like.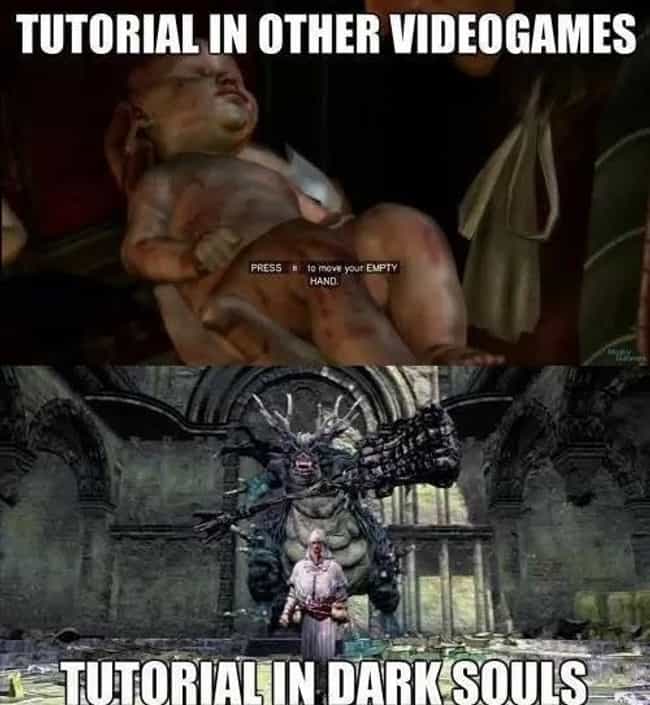 Had to get if off your chest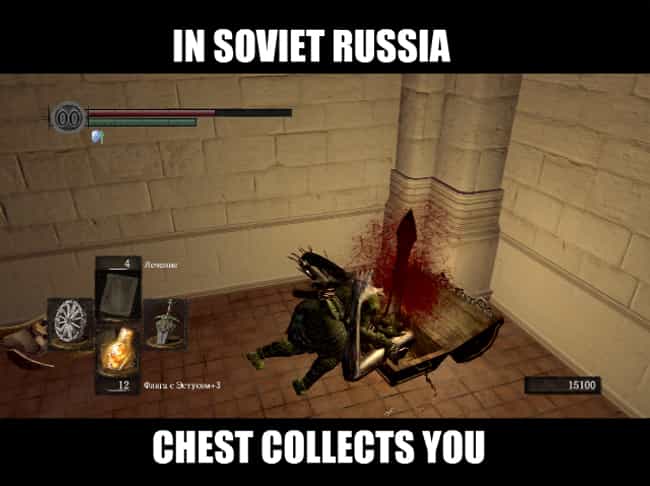 It's not a chest but…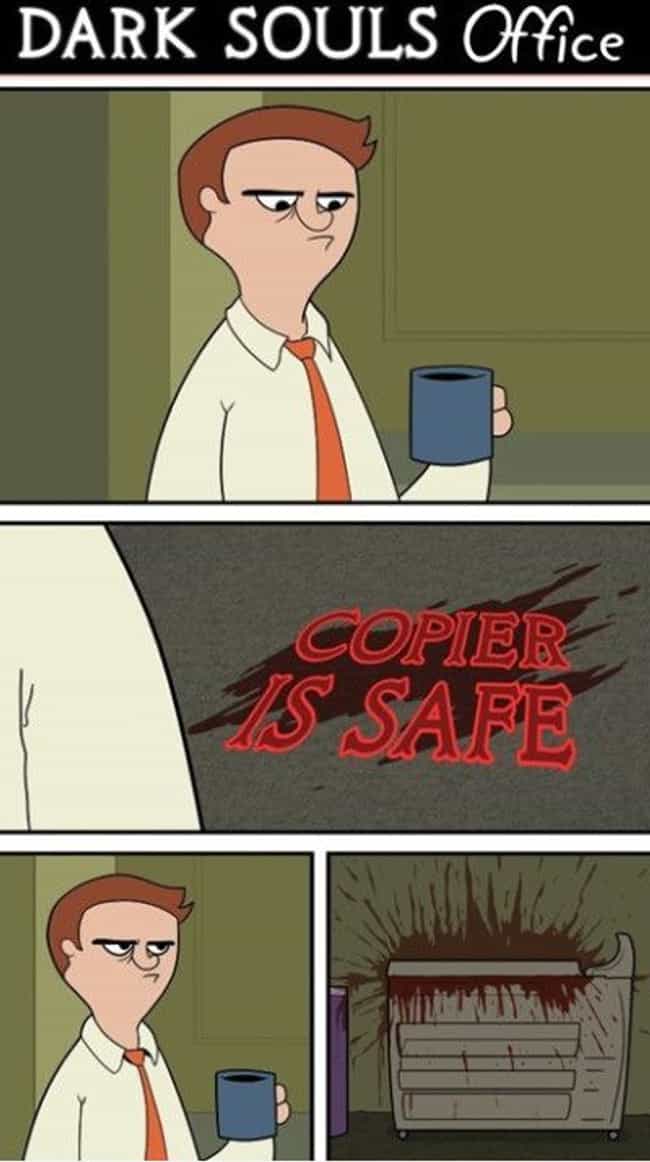 Actually the sun is your enemy in Super Mario Bros 3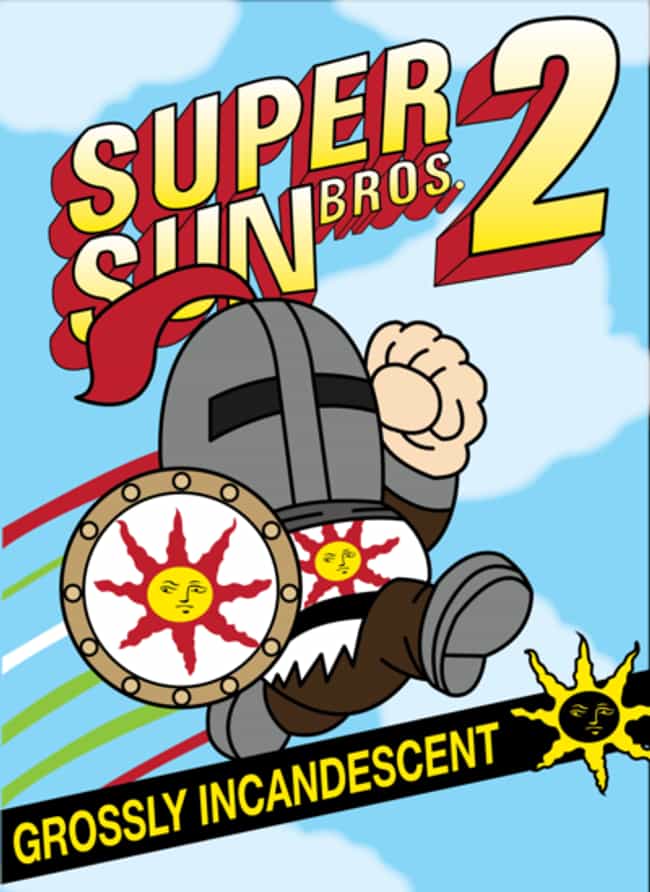 Watch your step next time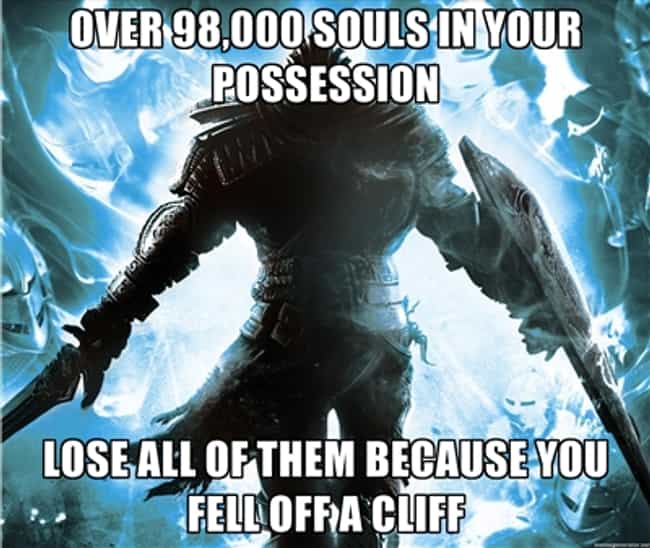 Jolly good!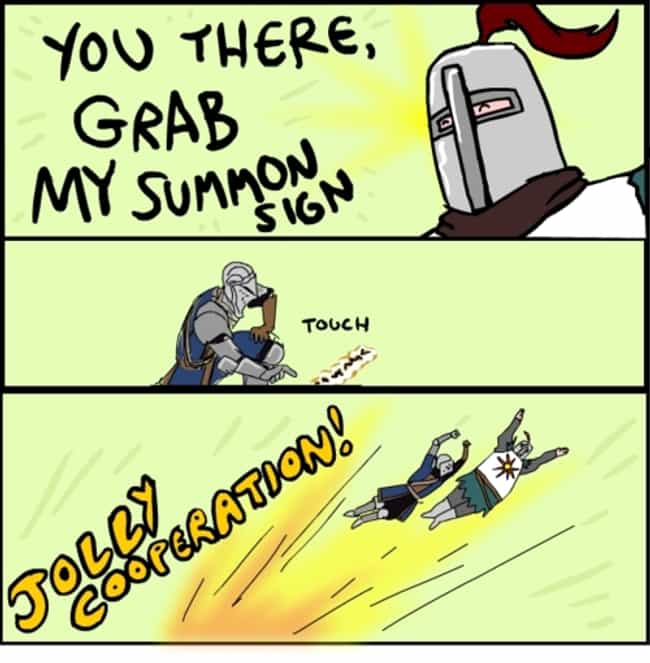 Even the dogs are scary!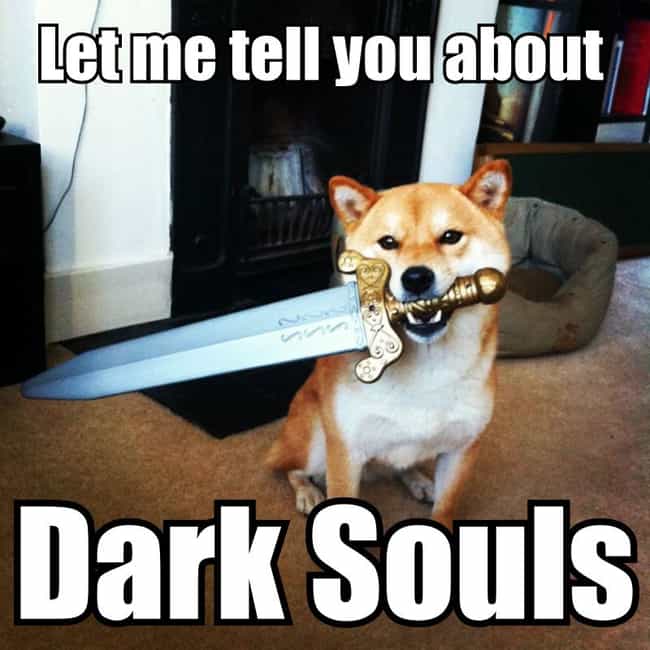 Lift your hands up high!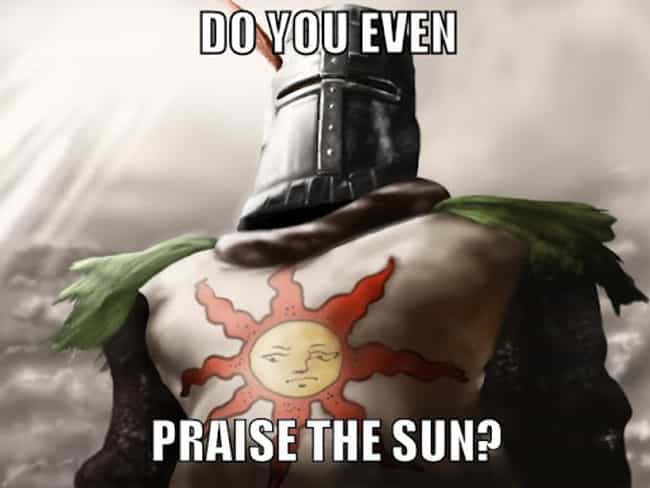 It's Time for a Dark Souls Adventure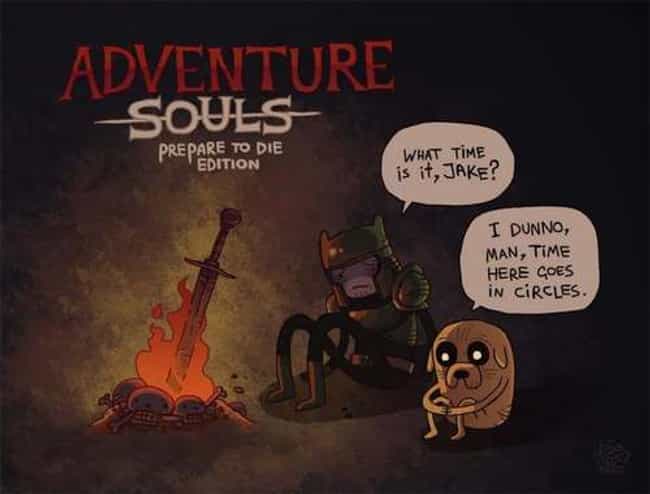 What else could you hope for?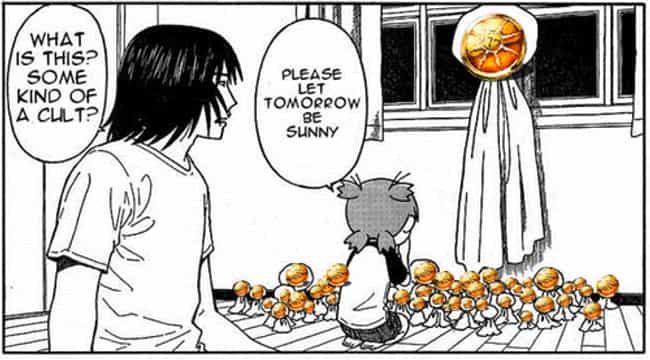 Mercy is for the weak. And others.
Dragon's Lair and Korgoth of Barbaria!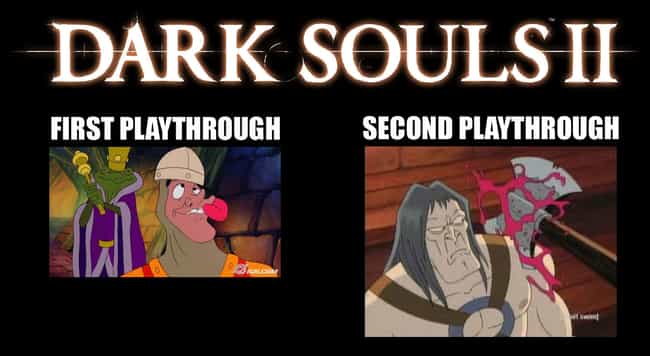 It never is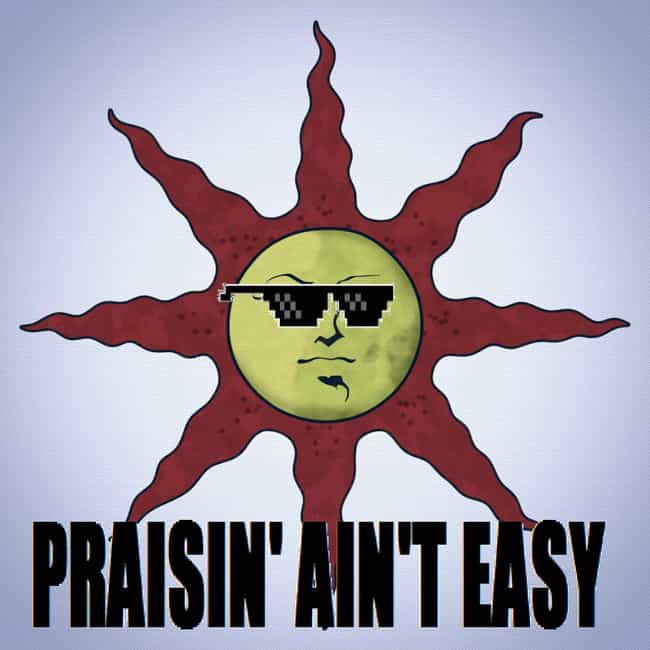 One challenge at a time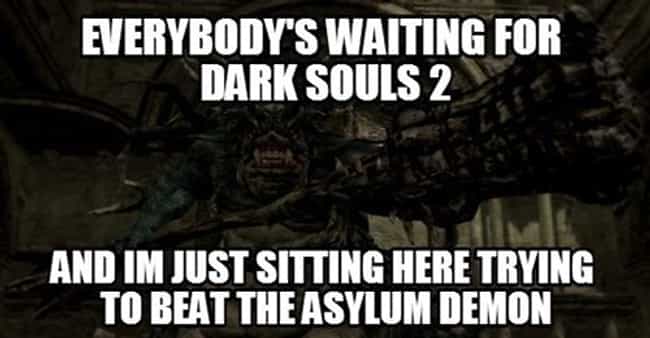 Doge Souls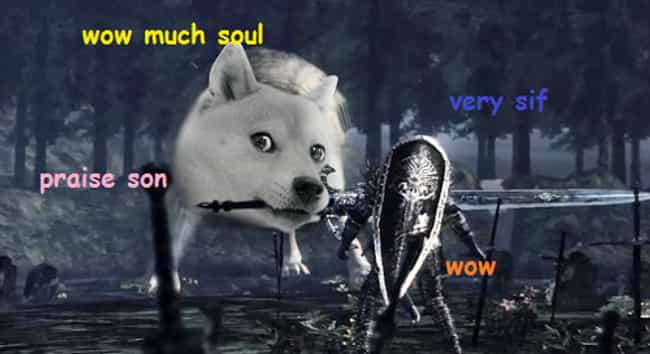 Abusive, really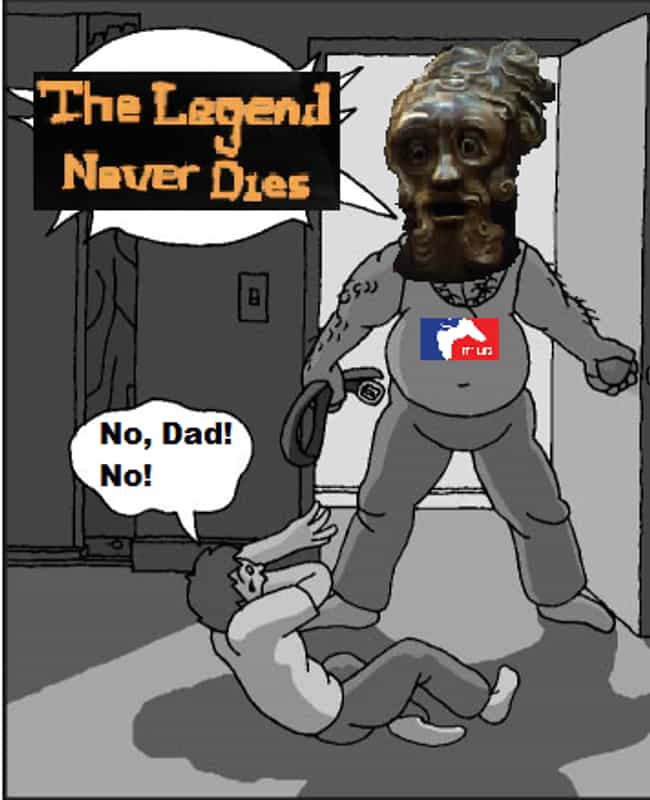 Jolly indeed!
Some folks are just crazy enough to try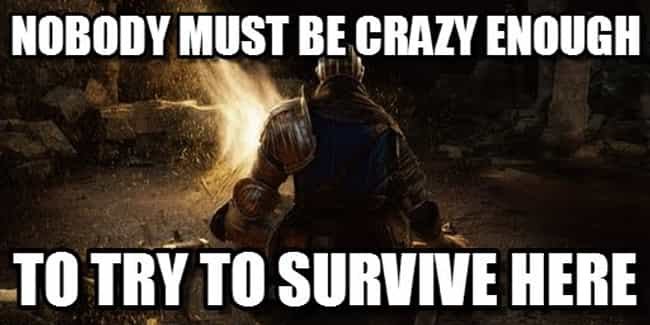 It's called the Butterfly Effect

Preach it!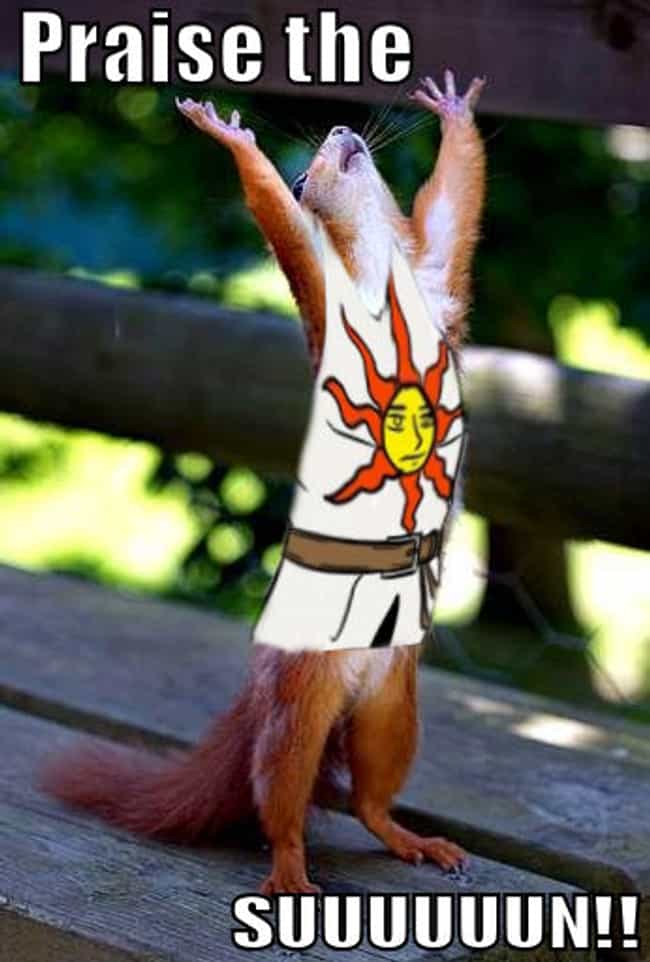 Dying? Get used to it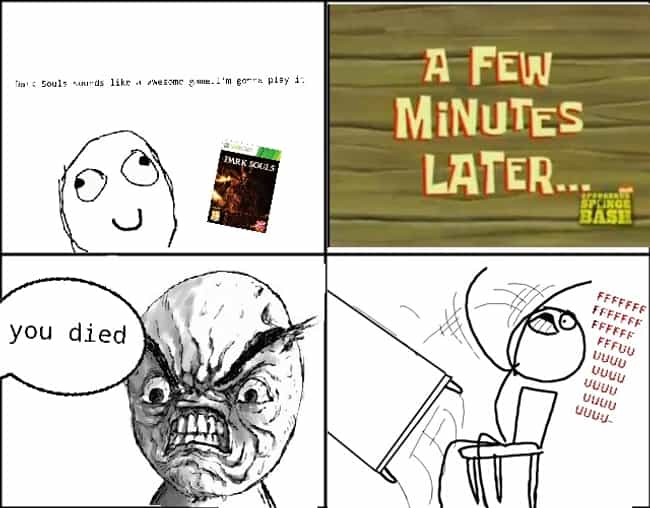 Good but gross

INTERESTING FOR YOU