Are you an up-and-coming black metal band looking for free album art? Are you ready to take the next big promotional step after your photoshoot in the woods? Or are you maybe just a curious art aficionado testing the waters of human depravity and historical violence? Either way, you've come to the right place, as a healthy dose of gruesome historical depictions of torture lie ahead. 
For those art aficionados, you'll find all the familiar touchstones to appreciate, with the added bonus of eye gouging, flaying, and heretics burned at the cross. For the metal heads, get a lof of this – the list is full of grotesque torture art that just so happens to be in the public domain. That basically means these nauseating depictions of torture are 100% cool for you to drag into your pirated version of Photoshop and lay a wicked looking free font on top of (perhaps Metal Lord Regular?).
Not only are these 

disturbing

 paintings of torture, they're 

historical

 depictions of torture, which adds a much-needed layer of sophistication to your Bandcamp page. Or, if you're just here for the art, you'll have some thoroughly scandalous things to talk about over olives and wine at your next cocktail hour. Interrupt that sanctimonious associate professor rambling on about Jonathan Franzen with your newfound knowledge of the myriad ways people have been sliced and diced throughout history. 
The Judgment of Cambyses - Gerard David, 1498, Netherlands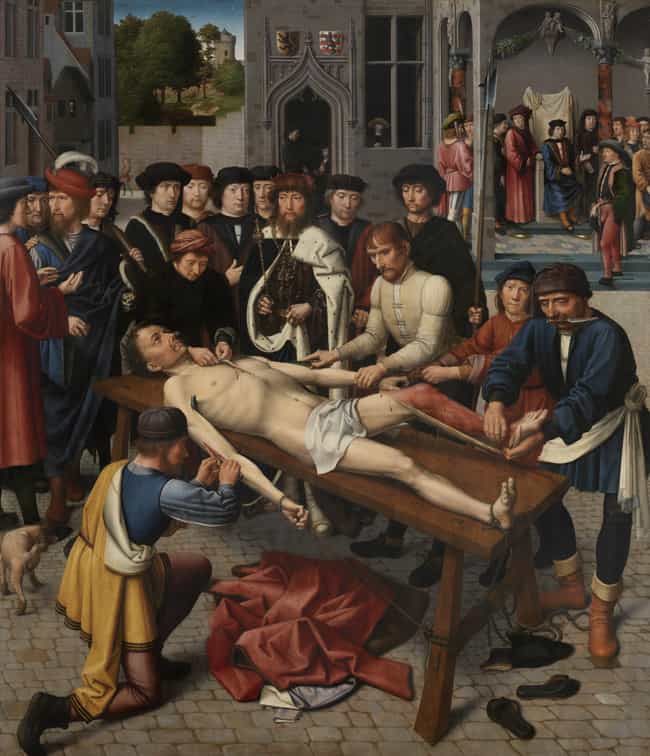 The Martyrdom of St. Bartholomew – Mattia Preti, 1660, Italy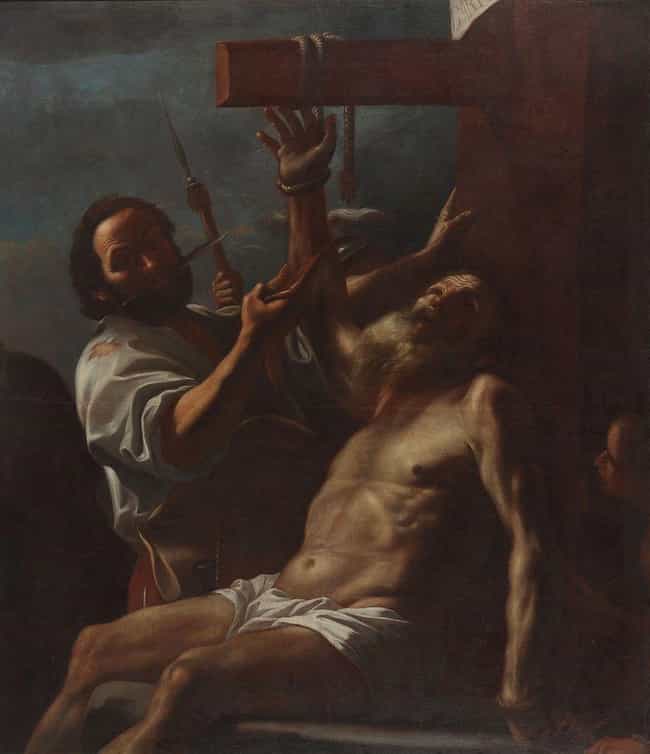 Codex Balduini Trevirensis – Artist Unknown, 14th Century, Germany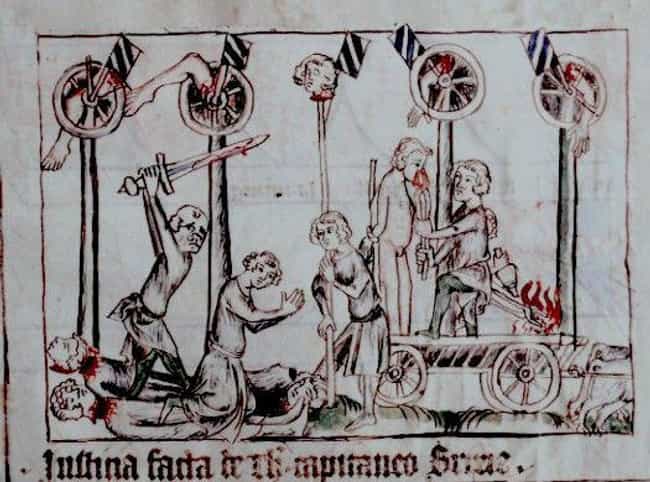 Folter mit Hunden – Artist Unknown, 1548, Germany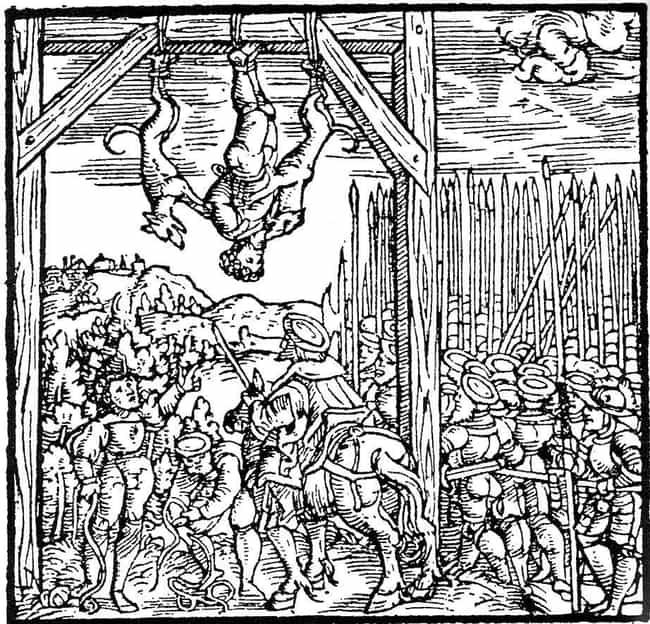 The Image of the True Catholicke Church of Chris – John Foxe, 1563, England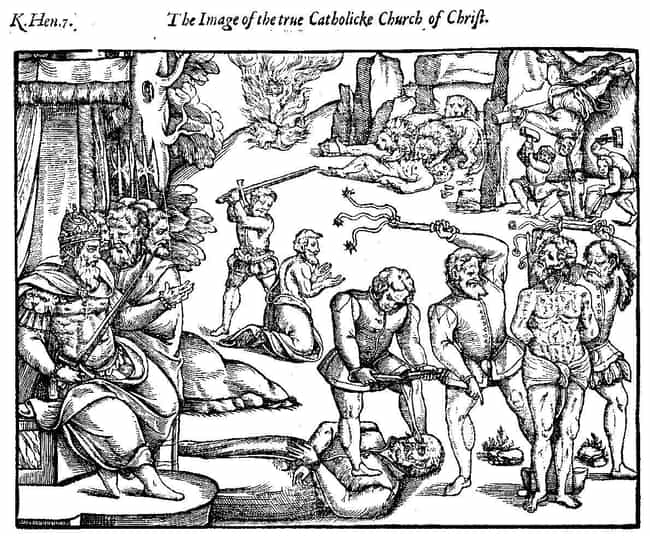 Apollo Flaying Marsyas – Luca Giordano, 1678, Italy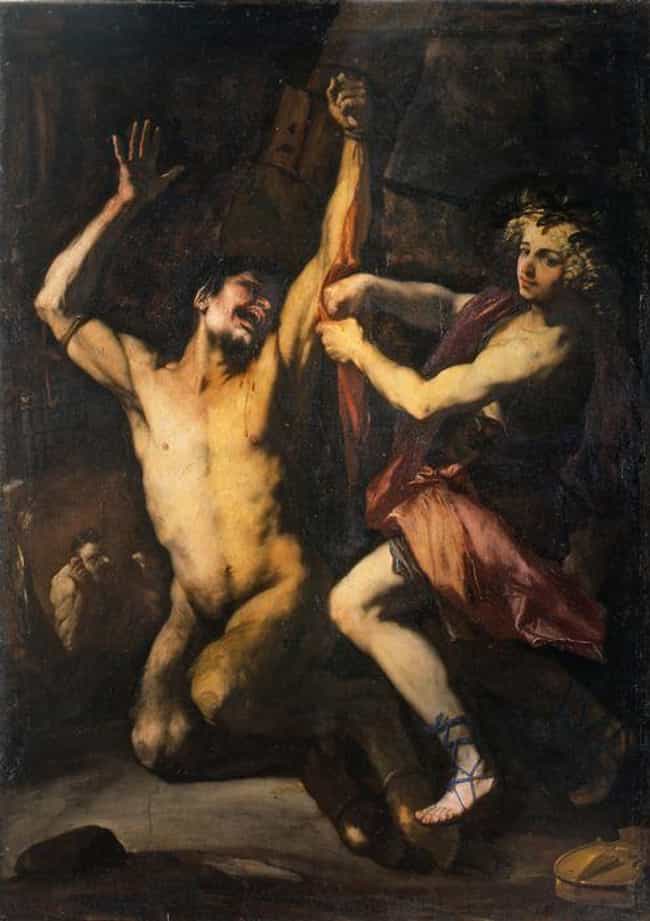 Historische Darstellung der Torturen – Artist Unknown, 1572, German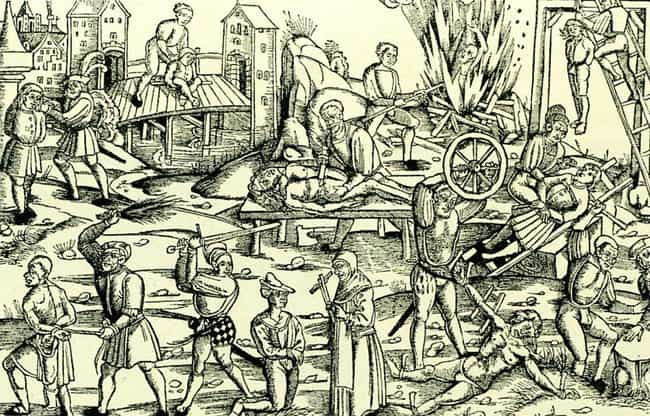 A Torture Chamber of the Spanish Inquisition – Bernard Picart, 1722, France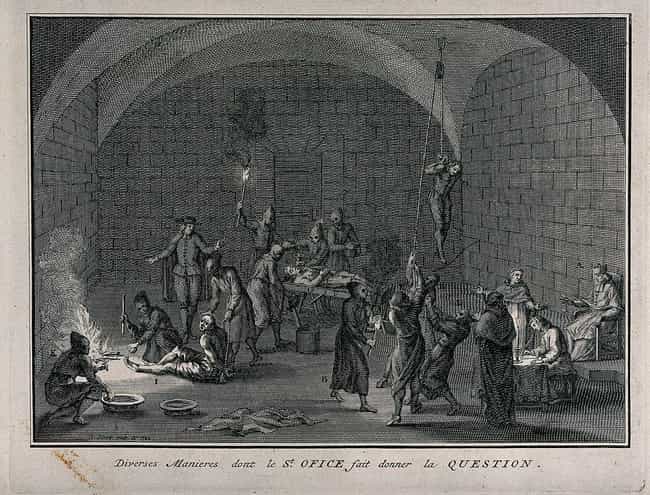 Tityos – José de Ribera, 1632, Spain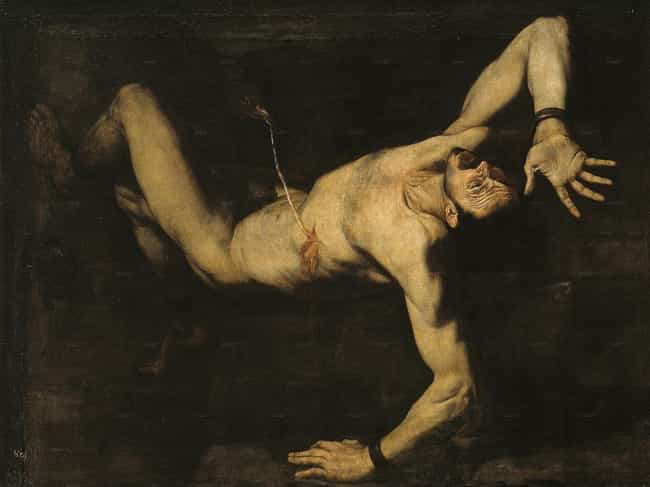 H Porni O Filargyros – David Selinitziotis, 1727, Greece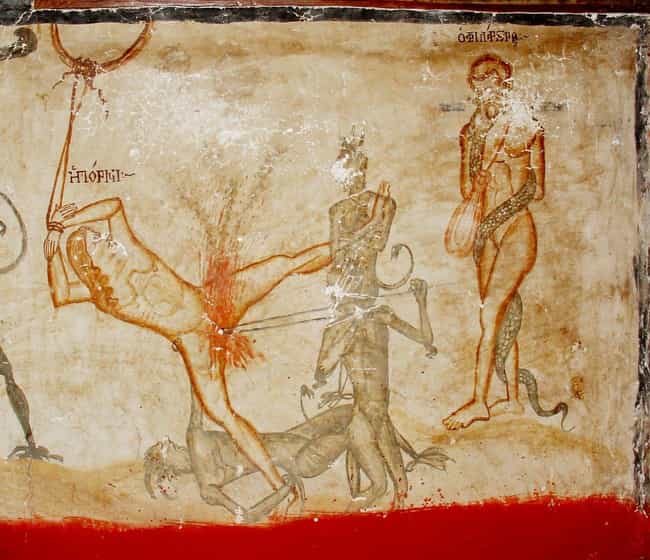 Martirio de San Bartolomé – Francisco Camilo, 17th Century, Italy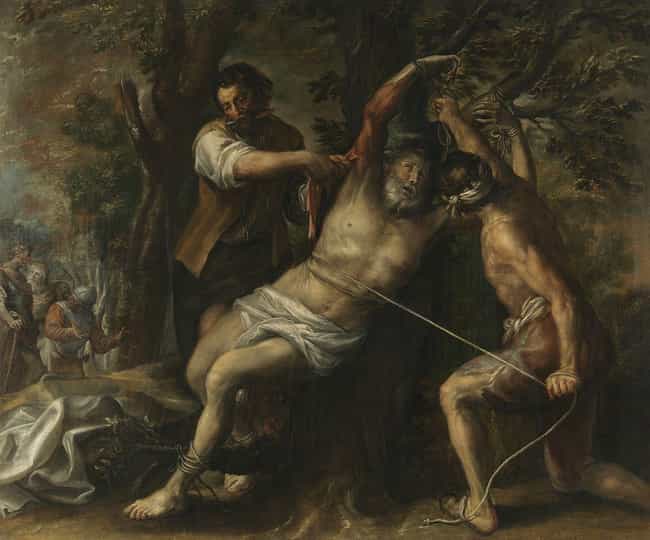 The Martyrdom of St Apollonia – Jean Fouquet, 1452, France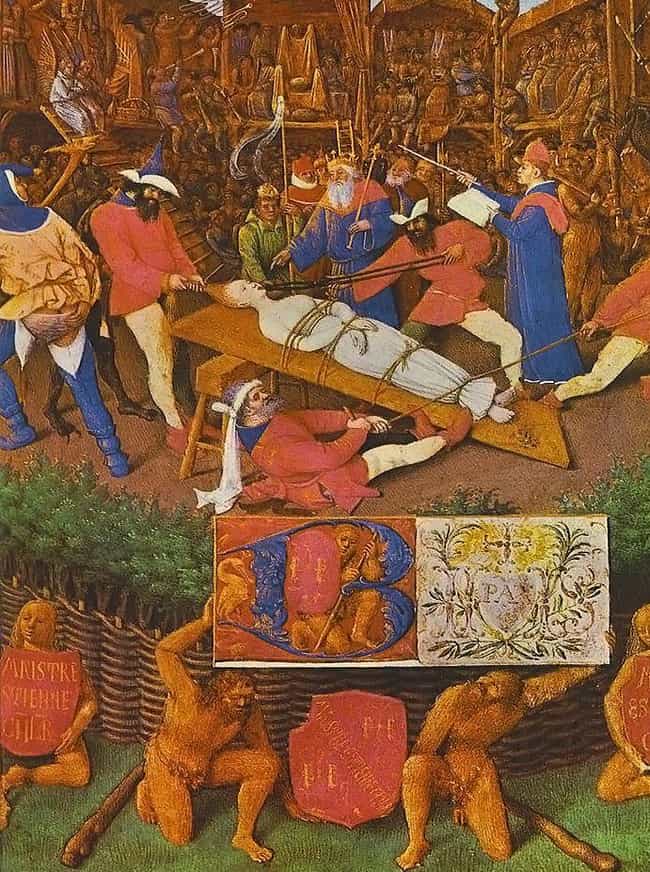 Like Sheep They Are Laid in the Grave – James Tissot, Late 19th Century, France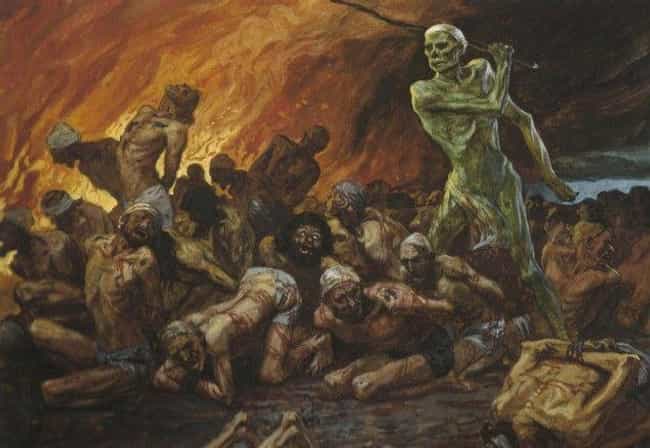 Pope Leo the Great Persuades Genseric – Maïtre François, 1475, France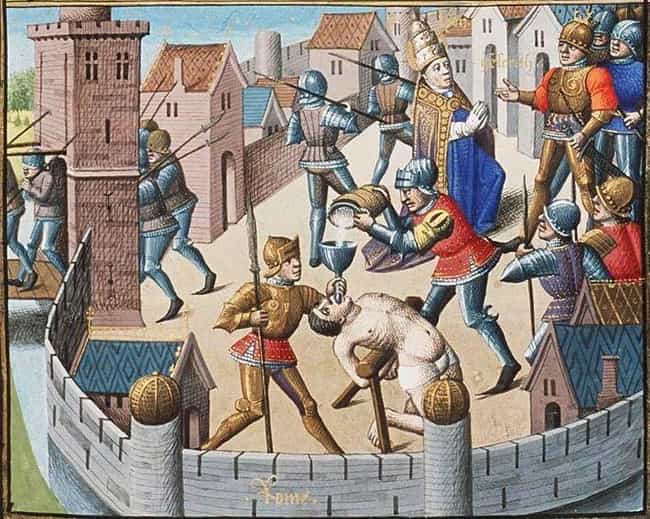 Untitled – Artist Unknown, 16th Century, Germanic School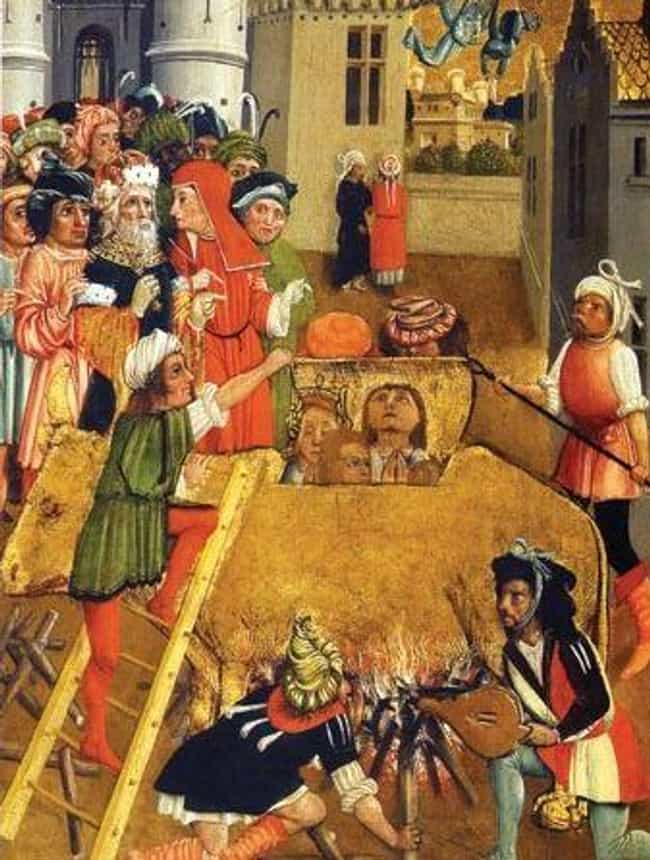 Menologion of Basil II – Artist Unknown, 11th Century, Italy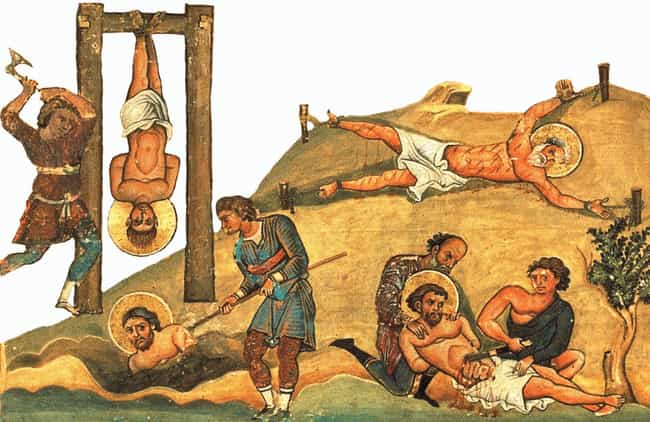 Ein Ehemann als Marterknecht – Vinzenz Katzler, 1868, Austria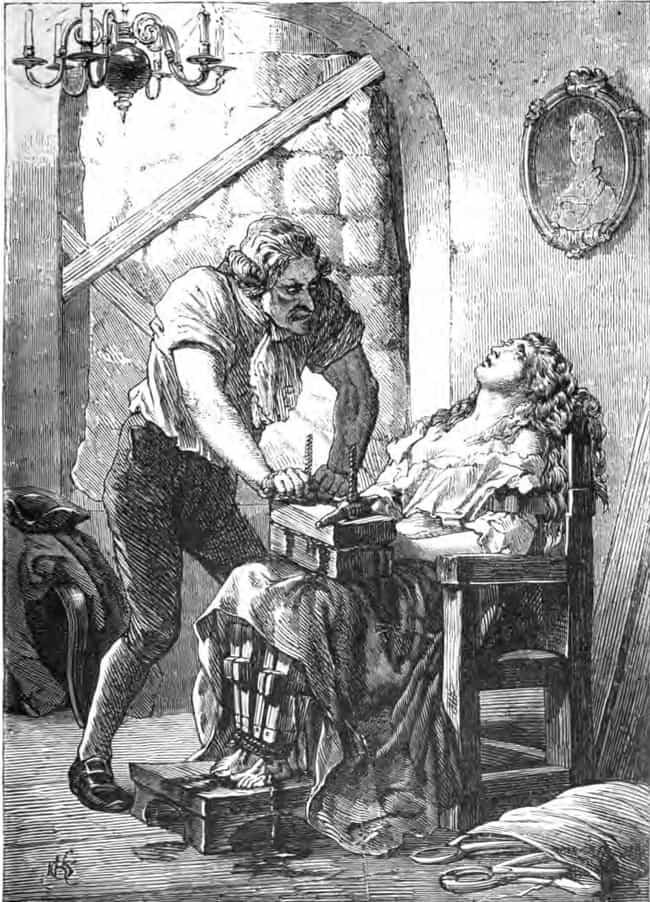 Martirio di San Bartolomeo – Artist Unknown, 1330, Italy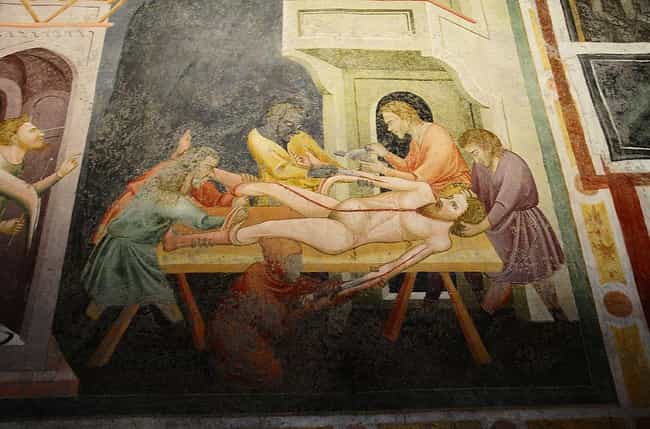 Untitled – Bartolomé de las Casas, 1664, Spain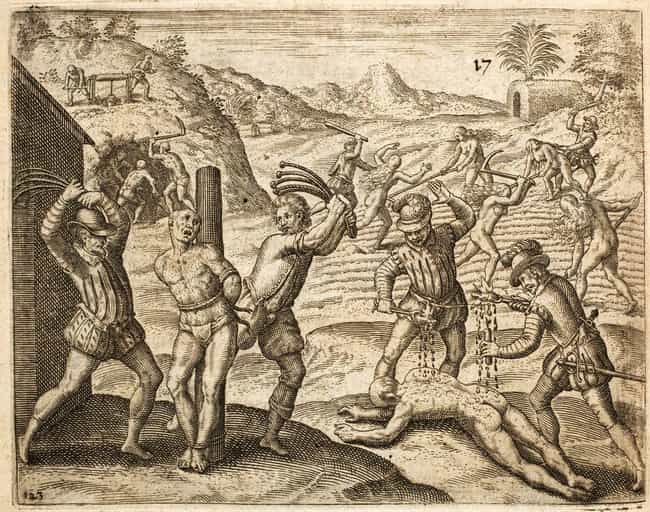 Scenes From the Legend of St George – Artist Unknown, 16th Century, Belgium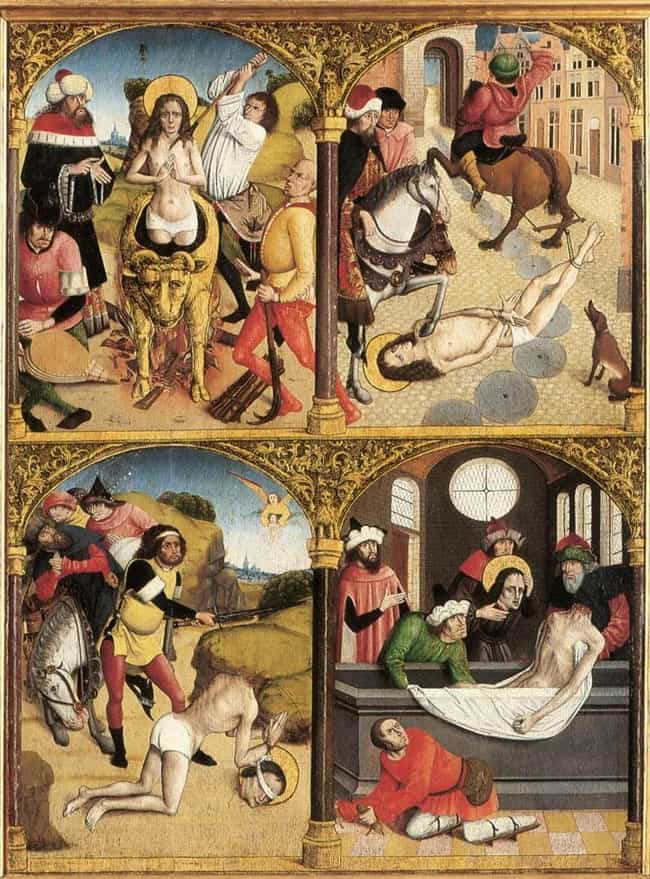 Sts. Savinus and Cyprian Are Tortured – Artist Unknown, 1100, France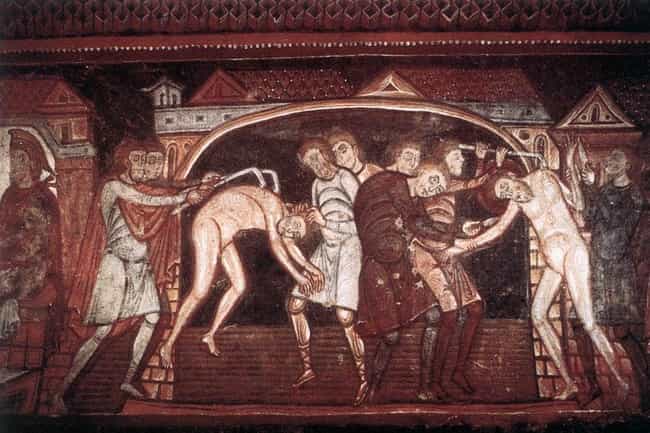 The Last Judgment (Detail) – Hans Memling, 1467, Belgium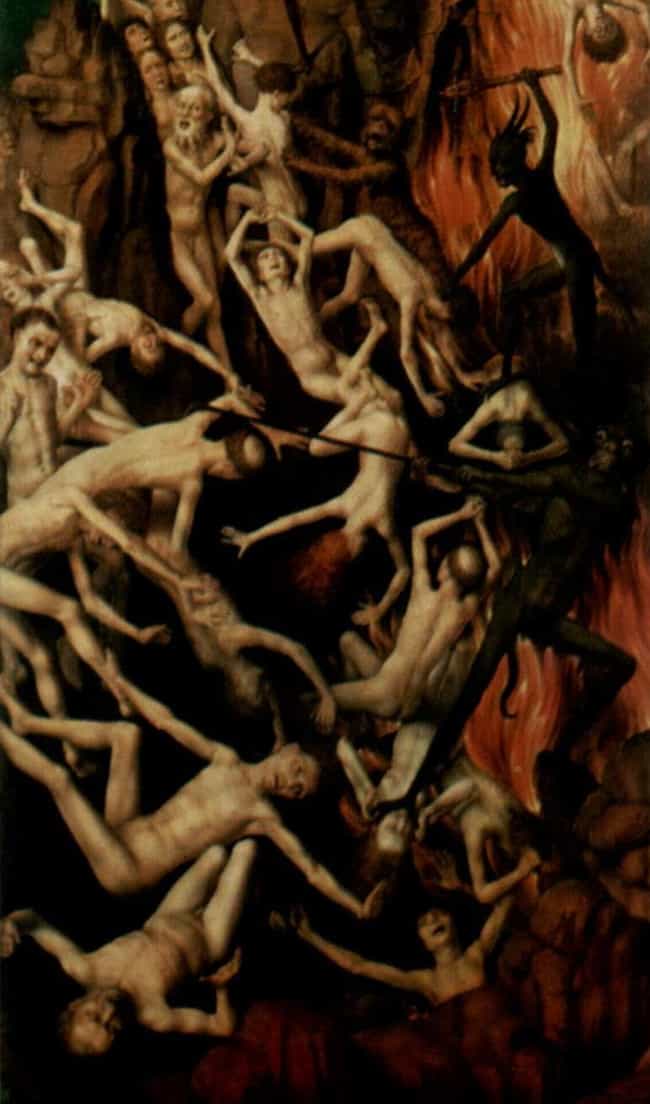 The Torture of Ixion – Giovanni Battista Langetti, 17th Century, Italy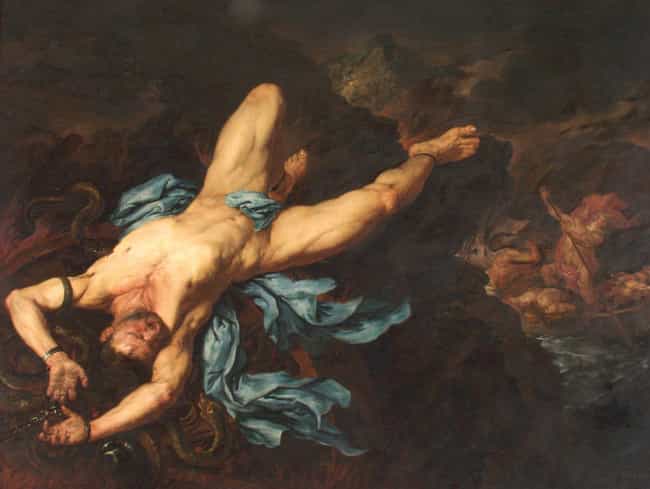 An Auto-Da-Fé of the Spanish Inquisition – Henry Duff Linton, 19th Century, England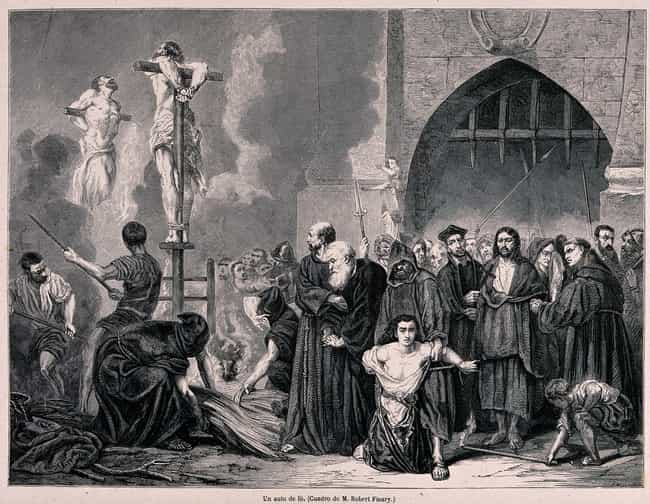 Das Martyrium des hl. Bartholomäus – Aris Kalaizia, 2015, German

INTERESTING FOR YOU