Coming up with a memorable yearbook quote is never an easy assignment, but the students responsible for this collection of oddly sexual yearbook quotes and viral yearbook quotes definitely passed that test. This gallery contains a plethora of "that's what she said" quotes, dirty inside jokes, and double entendre galore. Like an infamous school picture, dirty yearbook quotes stick with you forever, and forces your classmates to remember you, for better or worse.
If you have a dirty mind, then you'll probably think these high school seniors totally nailed their yearbook quotes. As for the rest of you, they'll probably just make you really uncomfortable. 
Yearbook Boner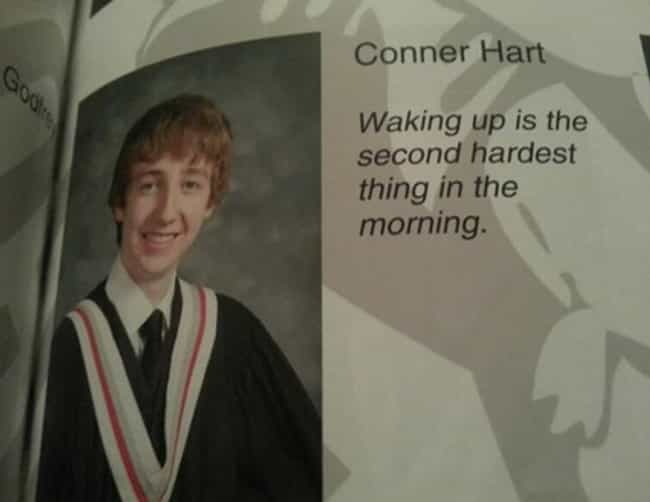 Boo B's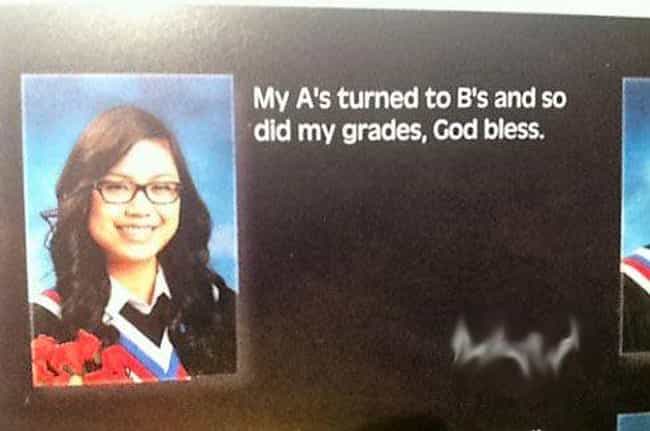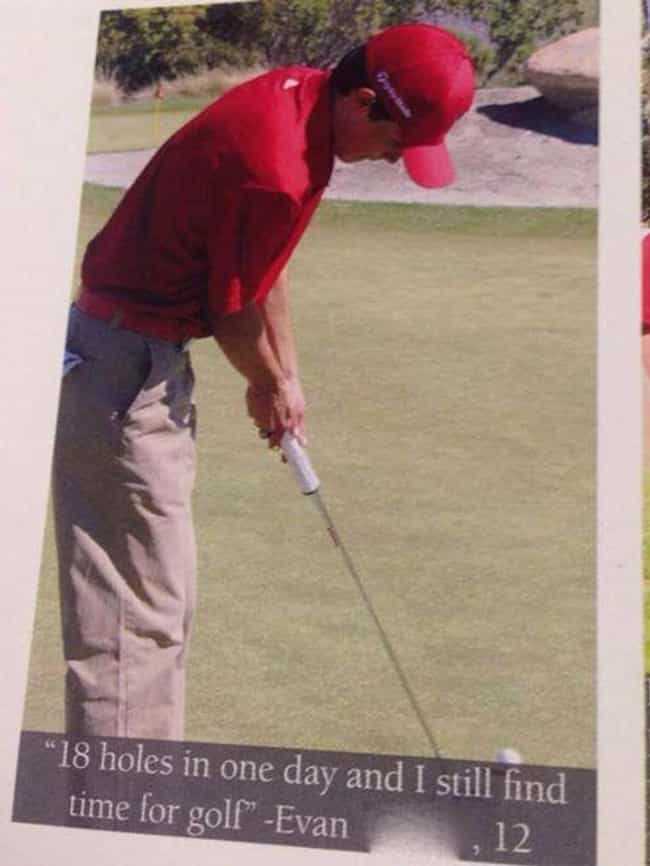 That's What She Said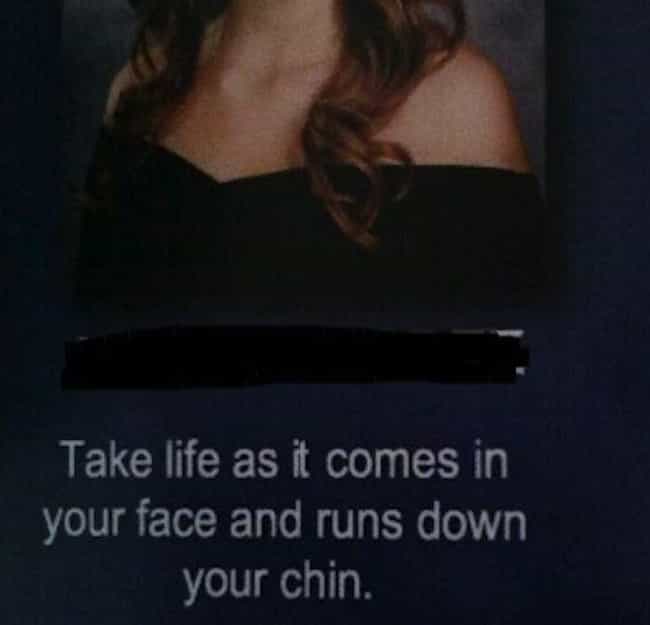 Ho Fo Sho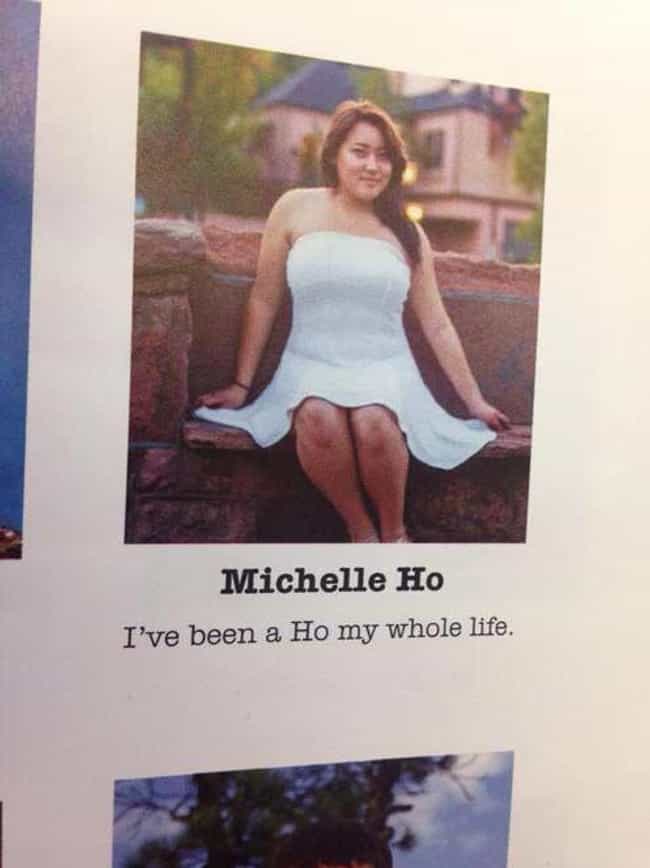 Cold Hard Facts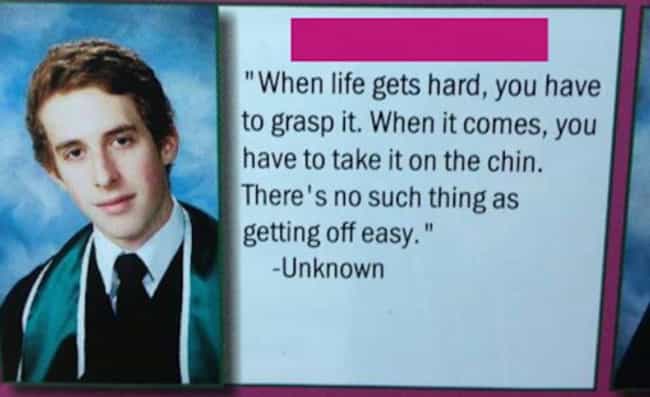 Period Piece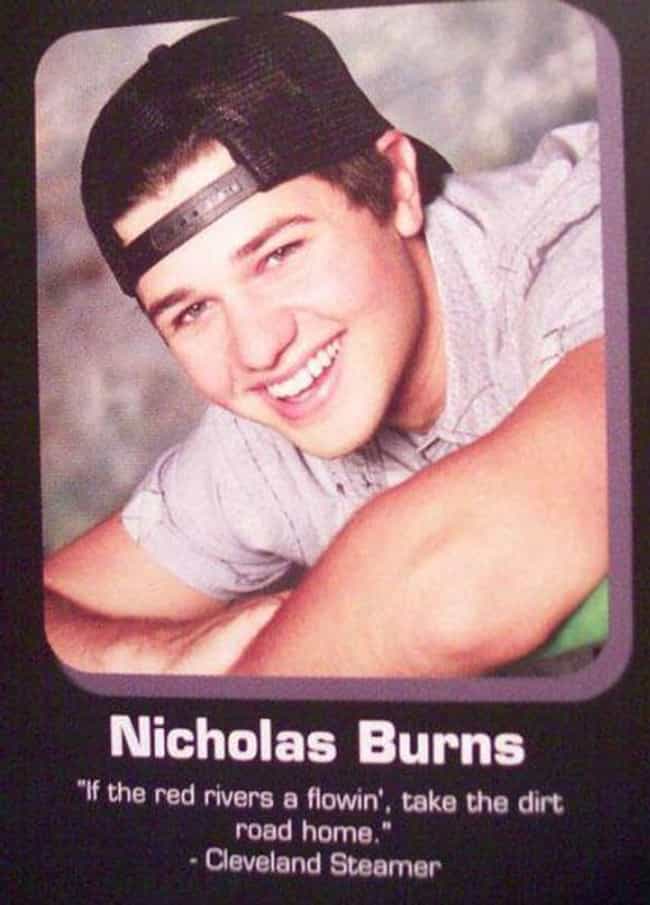 It's A Toss Up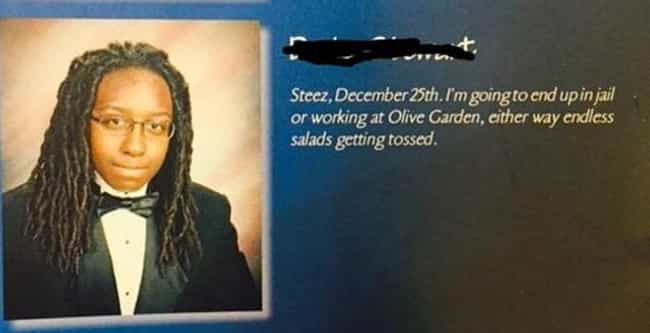 Play Ball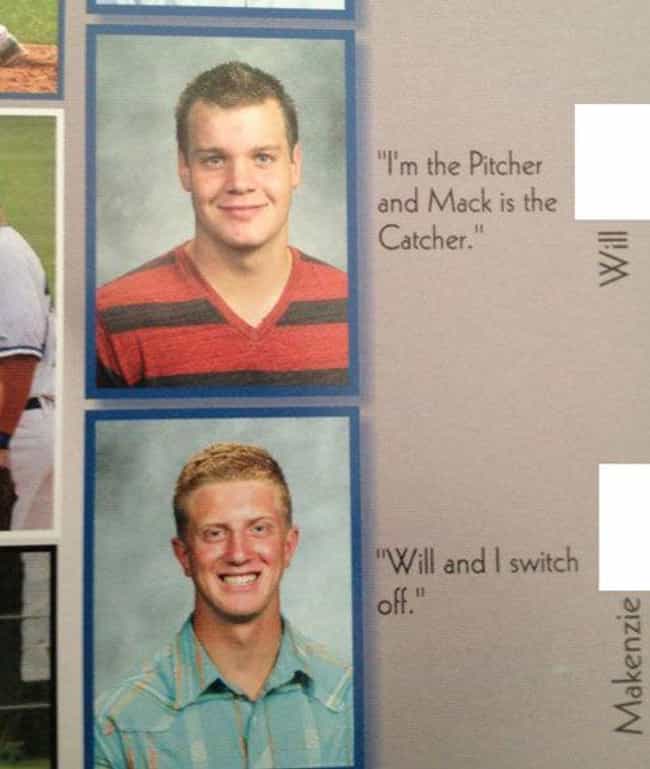 Oral Presentation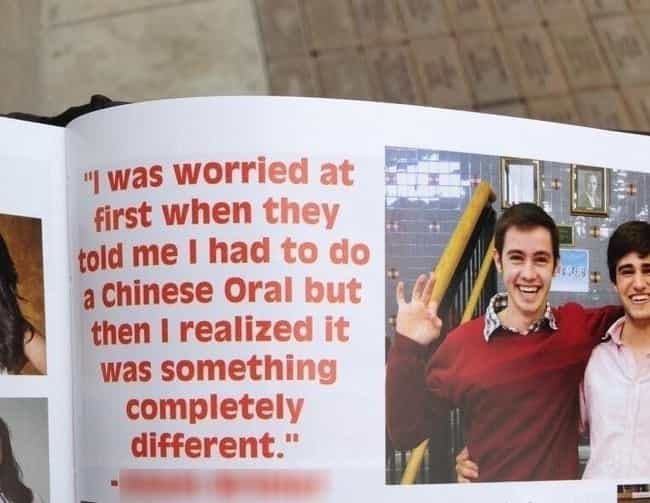 Hot For Teachers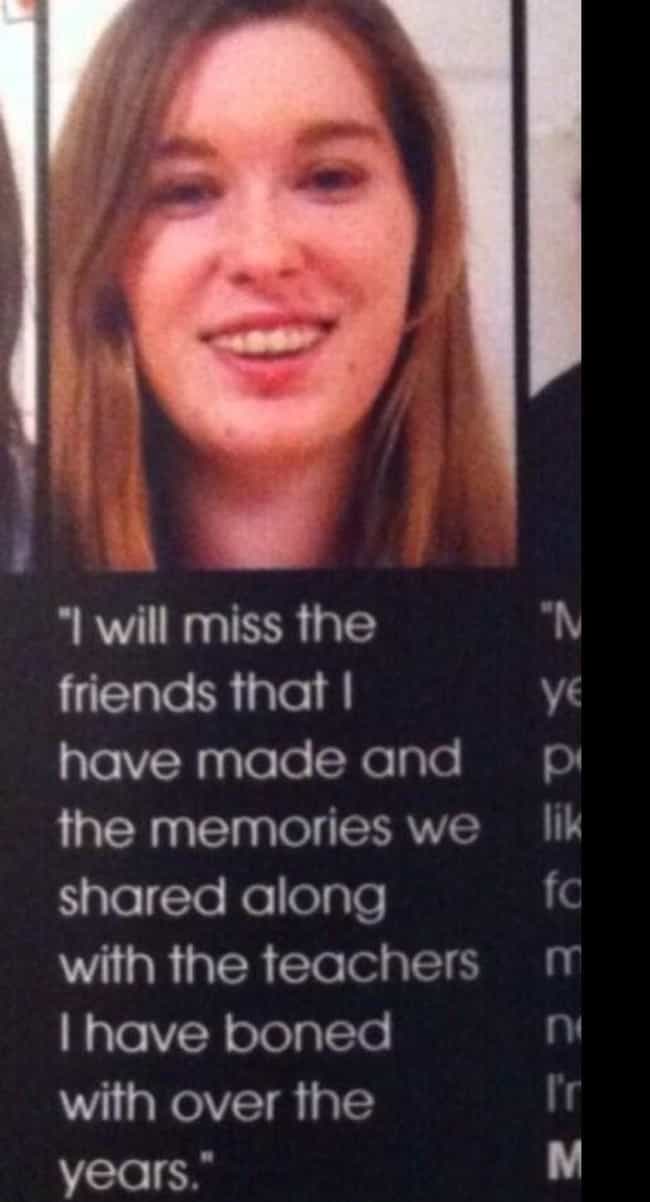 The More You Know…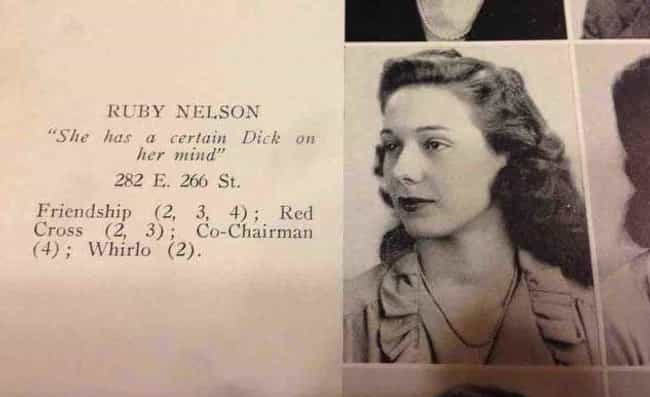 A Tough Yearbook Pill To Swallow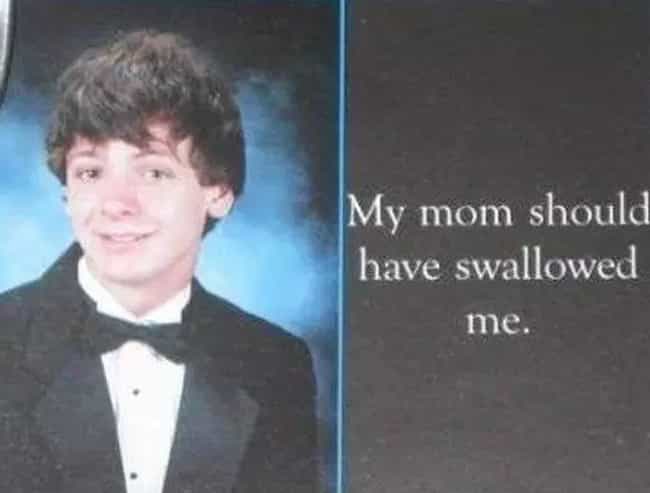 Thanks For The Nightmares, Bro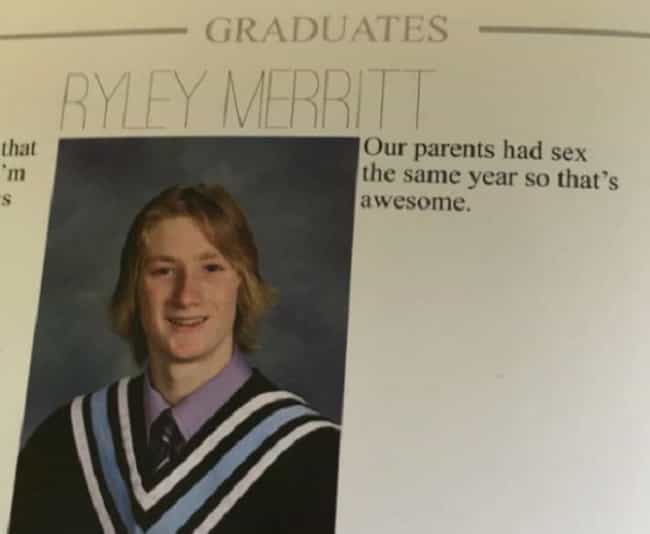 Yearbook Quote Shocker
GIve Pants A Chance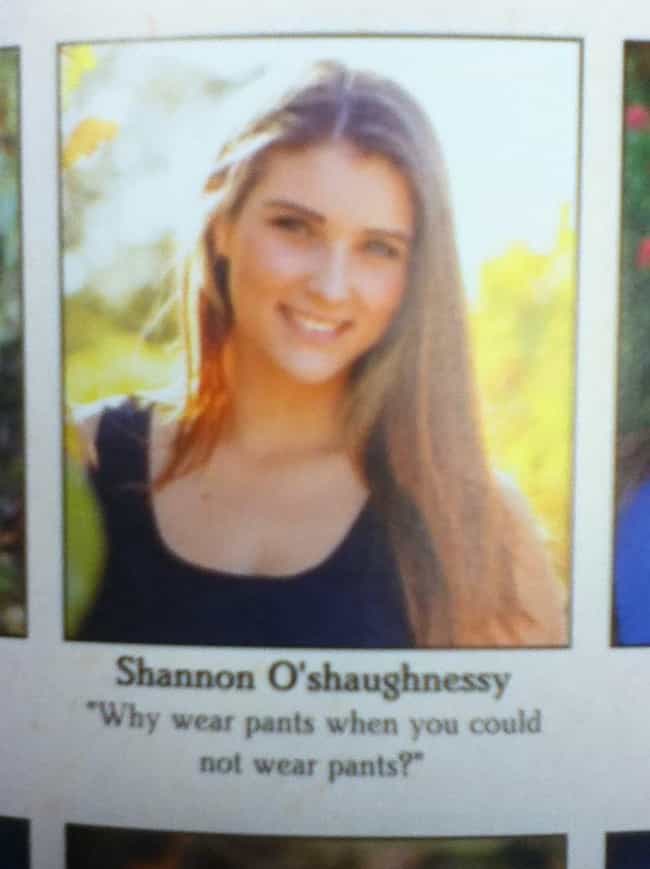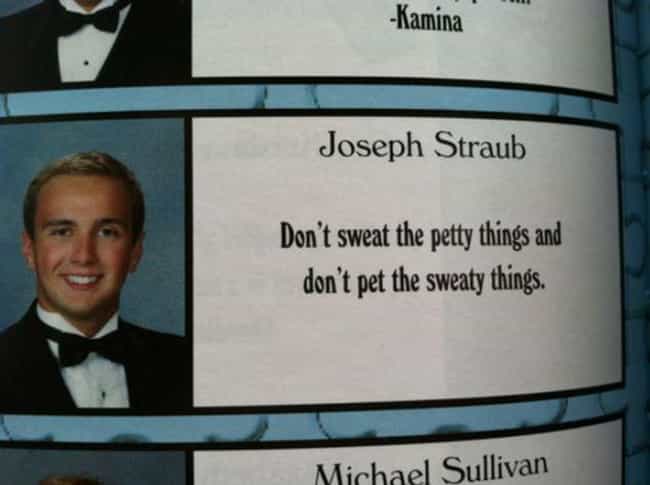 The Scientific Code For "Back That Ass Up"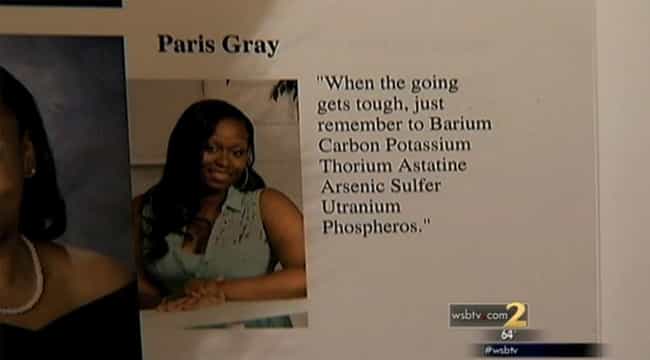 The Rules Of Attraction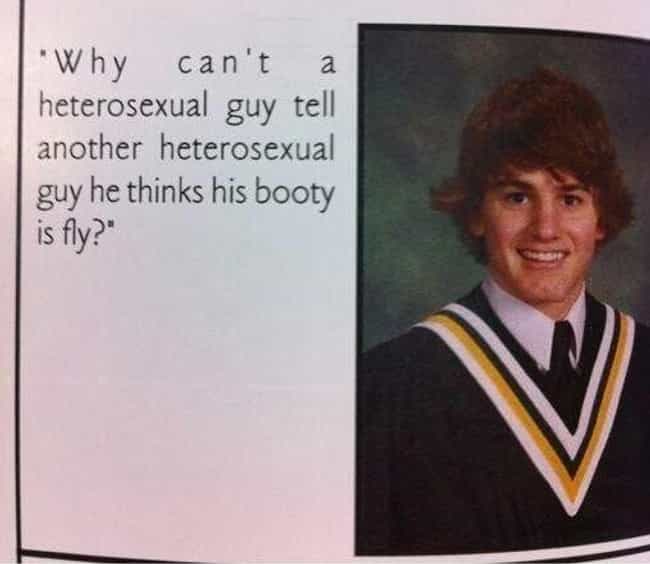 The Big Short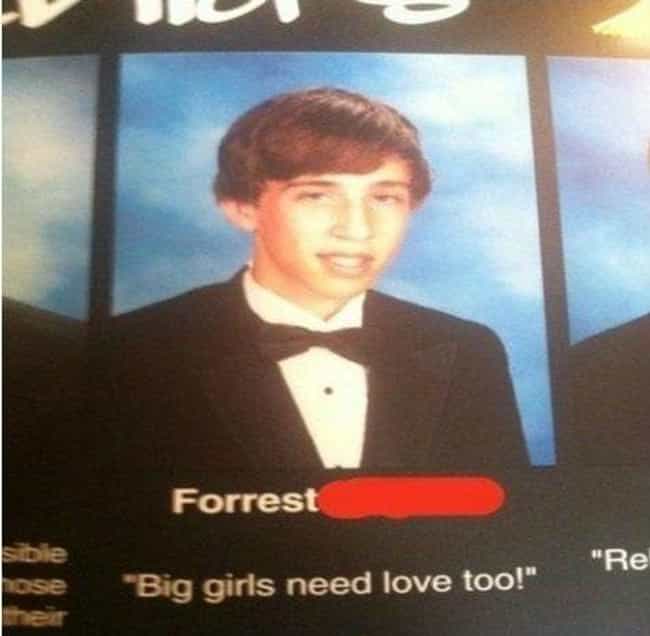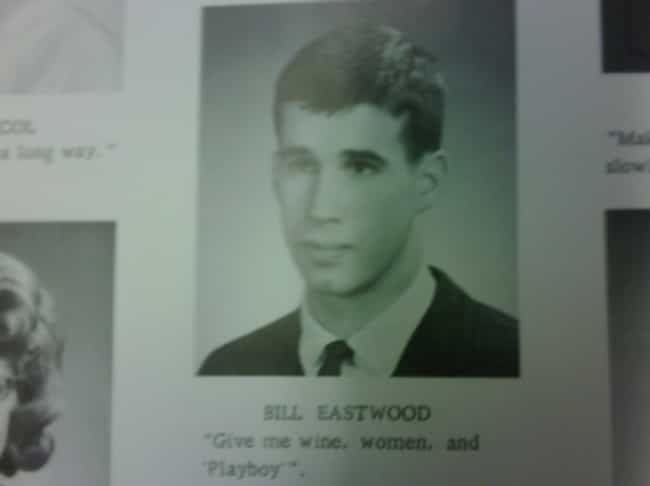 It's A FAP!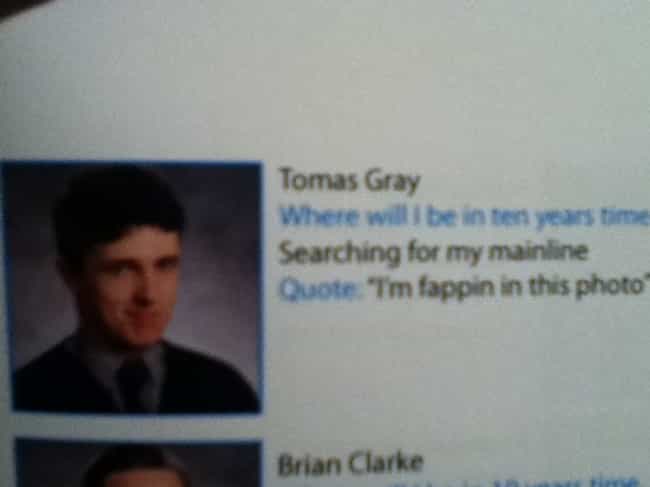 No Butts About It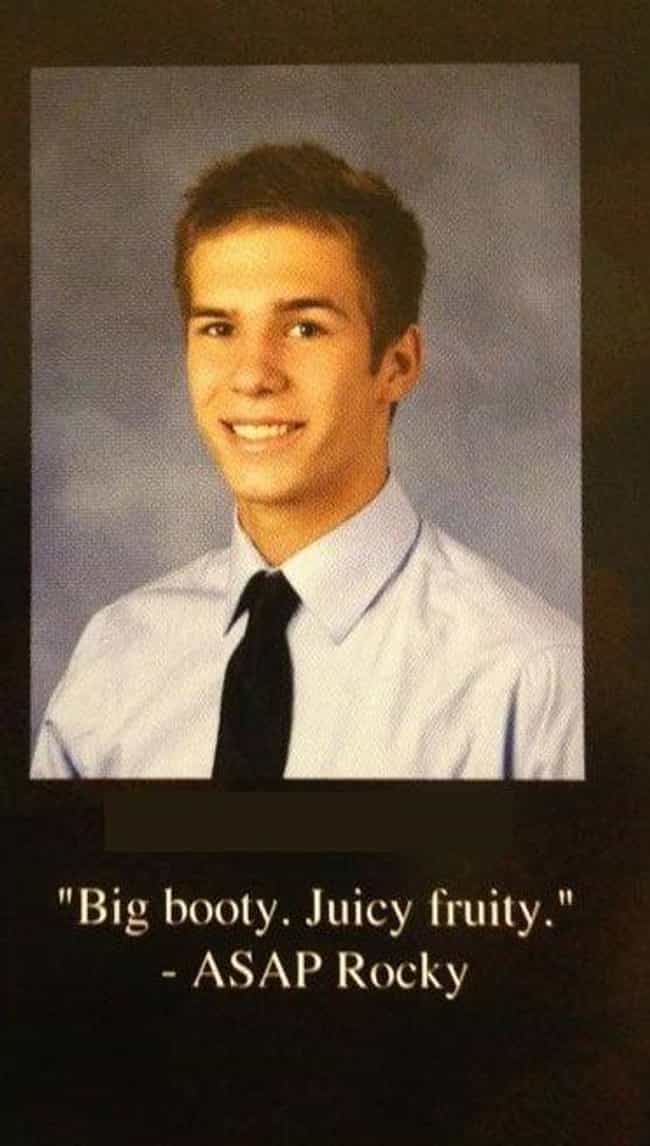 Faith No More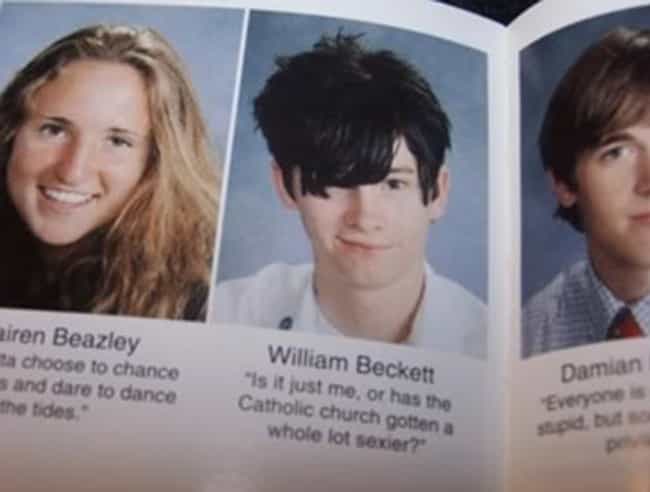 Womb There It Is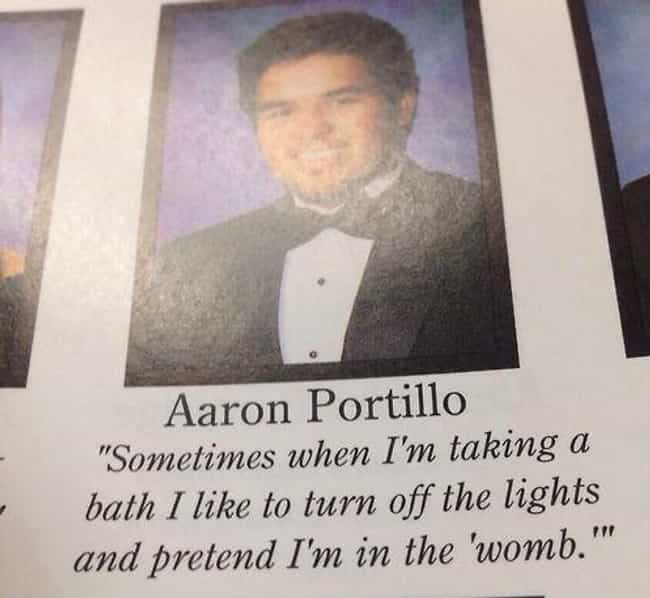 INTERESTING FOR YOU