Athletes who suffered bizarre off-field injuries number in the dozens with stories of freak accidents, or pure stupidity, leading to missed playing time. Normally athletes are injured on the field, and get paid very well for that risk, but in these crazy cases it was something completely unrelated to their respective sports that got them in trouble.
Some of these stories, such as the ones involving motorcycle accidents involving the likes of Ben Roethlisberger, Kellen Winslow, Jr. and Ron Gant, among others, can be directly attributed to athletes making poor choices. Despite modern-day sports contracts having provisions expressly prohibiting the athlete participate in dangerous activities, these guys threw that out the window and ultimately paid the price.
Other freak accidents were just that, accidents and happened during normal everyday activities. Glenn Healy, a former NHL goaltender, injured himself cleaning his bagpipes. Lionel Simmons, a now-retired NBA player, missed time after too much Nintendo GameBoy play gave him tendonitis. Adam Eaton, a MLB pitcher, stabbed himself in the stomach while trying to remove the cellophane from a DVD case.
Even some of the best athletes to ever play their respective sports have been involved in these strange injury accidents. Baseball great Nolan Ryan was once bitten by a coyote. Cal Ripken, Jr. suffered a broken nose while taking a team photo with the Chicago White Sox. Three-time World Series champion Roger Craig cut his hand on women's underwear. The list goes on and on.
Just like weird injuries that happen after the whistle on the field, this list shows that athletes are at their best when playing sports, not doing mundane and apparently dangerous tasks in the real world. Did we miss a funny or freakish injury to your favorite athlete? Add it below and tell us which strange off-field sports injury tops them all by voting for your favorites.
Roger Craig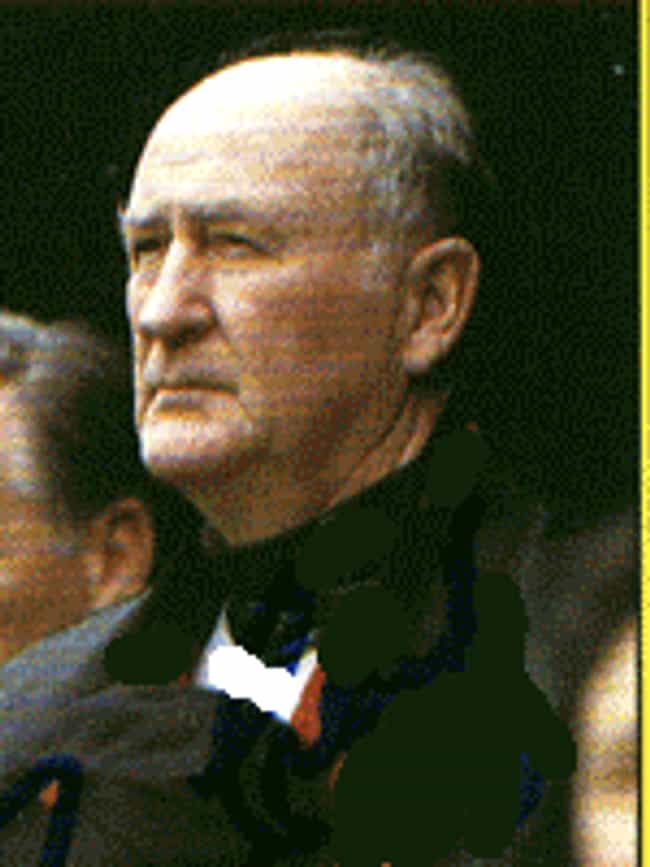 Roger Craig, a three-time World Series champion, didn't have any odd injuries during his playing career however he certainly had one after joining the San Francisco Giants as manager. Craig showed up for a game in the early 90s with an injured hand, one he said he cut while fiddling with a bra strap. Props to Craig though as he was man enough to admit how he got the injury.
Glenallen Hill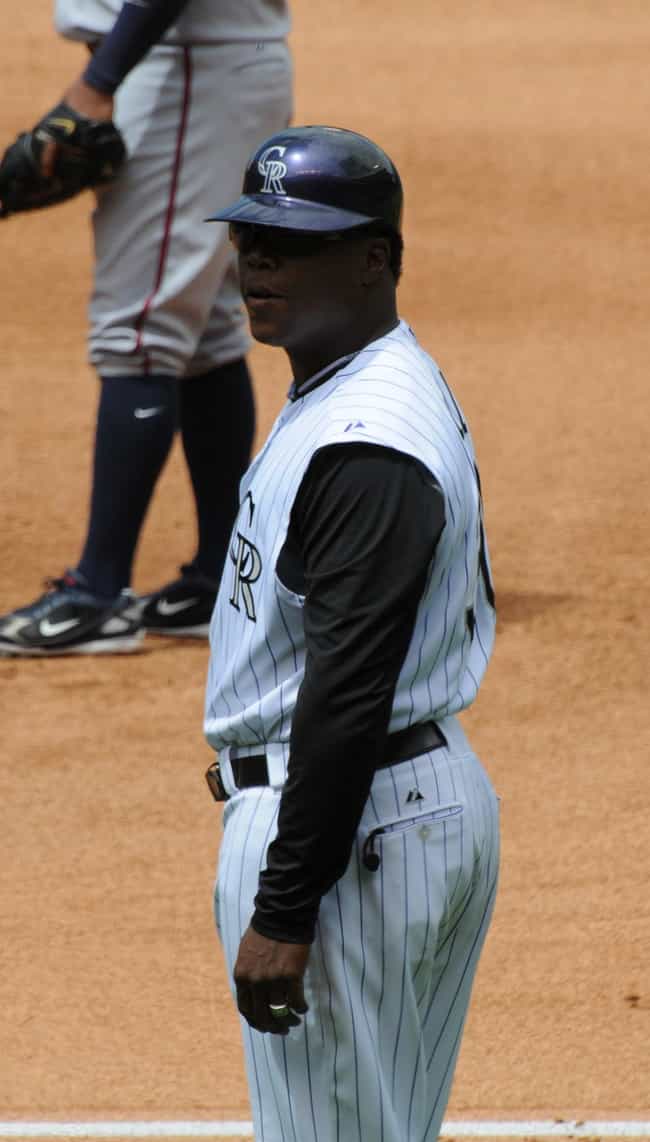 MLB players like Glenallen Hill are certainly tough but that does not mean they are any match for spiders. Hill missed several games with cuts to his hands and body that he suffered when he fell out of bed and crashed into a glass table. The cause for the fall? According to Hill, he was having a nightmare about being attacked by giant monster spiders.
Ken Griffey, Jr.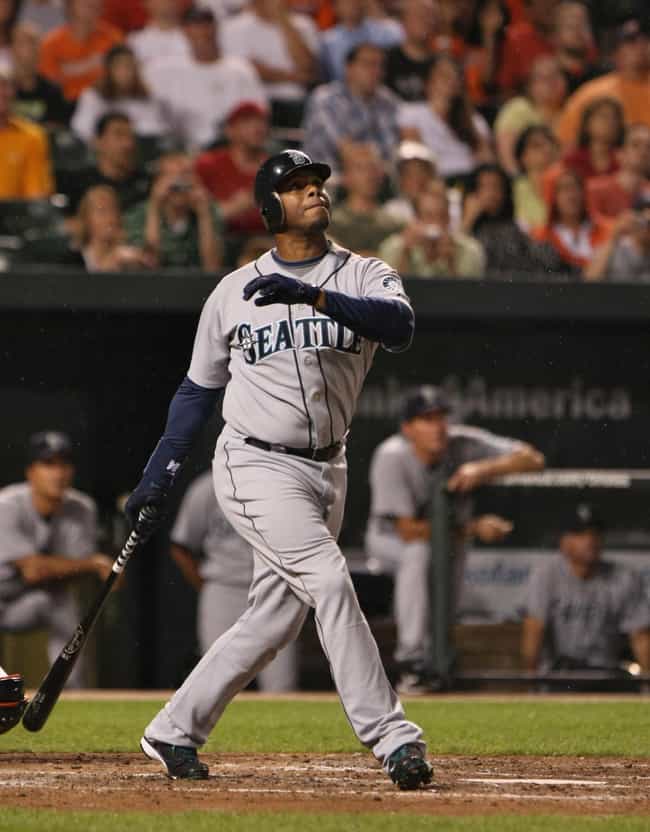 The legendary baseball player missed games throughout his career for a variety of bizarre reasons including once when his protective cup pinched a testicle and when he broke his throwing hand while wrestling with his son. This only scratches the surface of the many freak injuries Ken Griffey, Jr. experienced throughout the years.
Cal Ripken, Jr.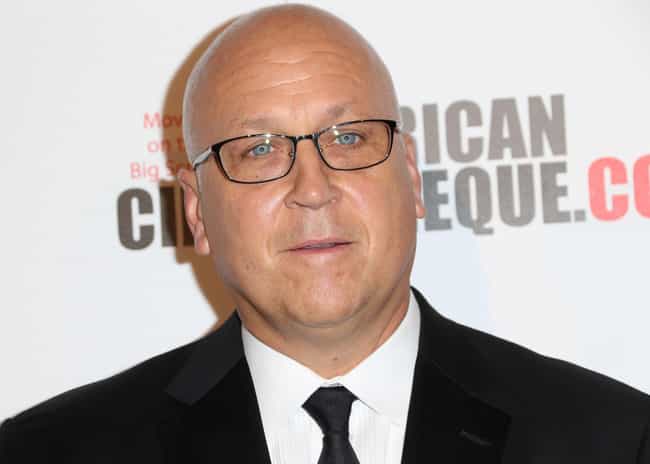 In a weird turn of events, baseball legend Cal Ripken Jr. busted his nose after he was accidentally hit in the face by teammate Roberto Hernandez as the Chicago White Sox were taking their team photos. Ripken, being a total boss, never missed a game and played with the broken nose.
Nolan Ryan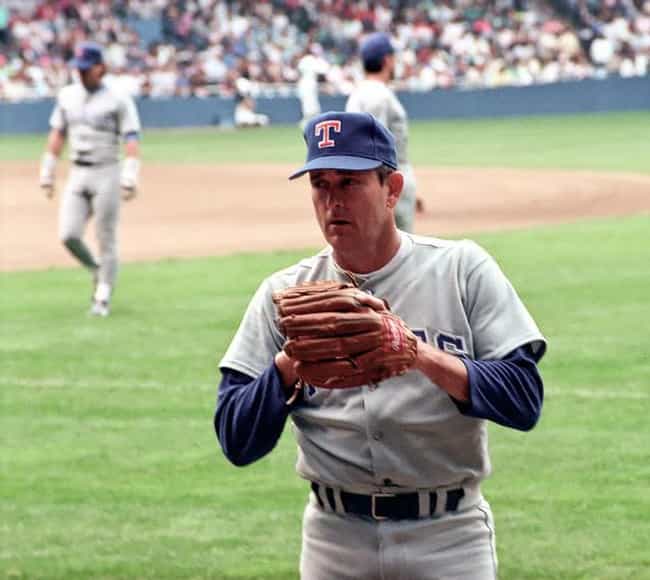 Nolan Ryan was easily one of the best baseball players ever but that does not make him immune from freak injuries. In 1985, Ryan was bit by a coyote and suffered an injury to his left hand. It was no wild coyote attack though, Ryan stuck his hand into a dog enclosure containing three coyotes. Who would have thought that coyotes are not friendly little animals?
John Smoltz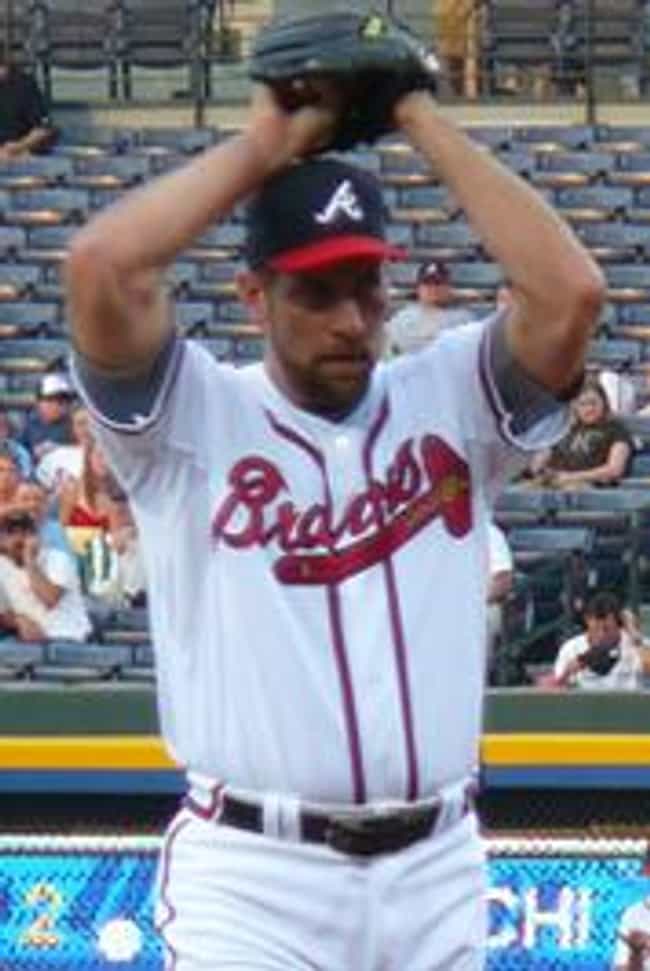 Notable MLB pitcher John Smoltz suffered a severe burn to his chest though exactly how it happened has been up for debate. Legend has it that he was running late and rather than taking the 10 seconds to remove his wrinkled shirt before ironing it, he skipped that part and ironed it while he was wearing it, burning himself in the process. Smoltz later denied the story and said he actually put on a piping hot shirt that had just been cleaned and that's how he was burned. Both stories are pretty idiotic.
Glenn Healy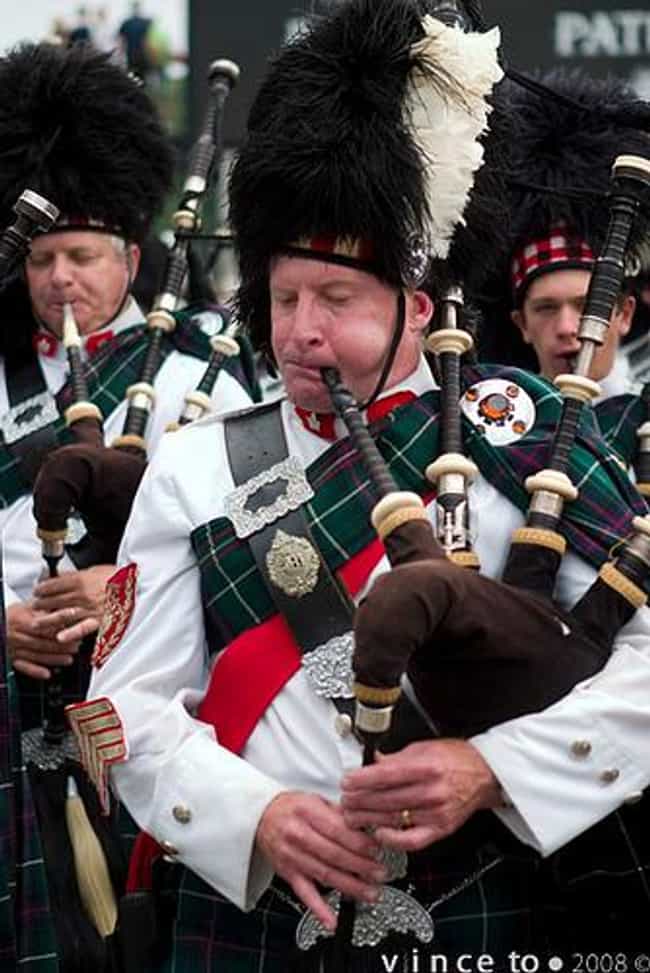 As if being the backup goaltender for the Toronto Maple Leafs and playing the bagpipes was not embarrassing enough, Glenn Healy took it a step further. Healy suffered a serious cut to his hand and required 40 stitches while cleaning said bagpipes. Had he been more than a perennial backup, he might have missed playing time from the injury.
Randy Orton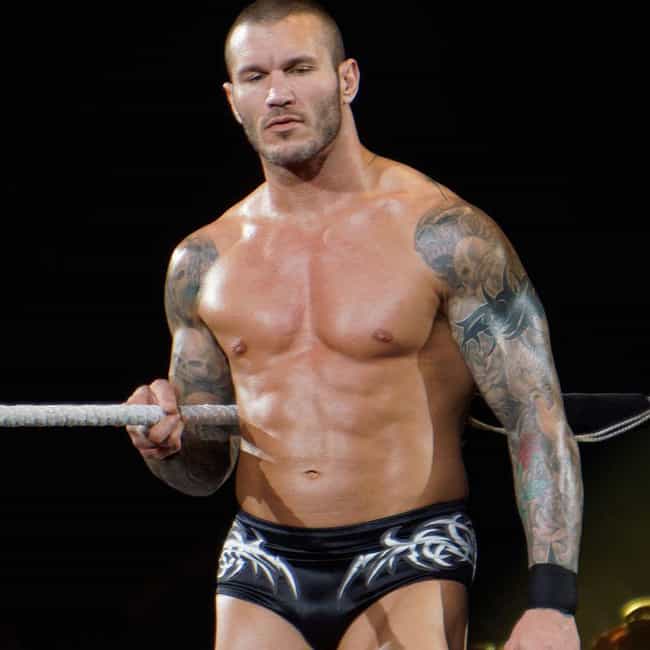 World Wrestling Entertainment grappler Randy Orton, AKA "The Legend Killer," is a 12-time world champion. However, Orton suffered a dislocated shoulder while taking out the garbage in October of 2015. The wrestler had a history of shoulder problems and was able to pop the shoulder back into place himself.


Adam Eaton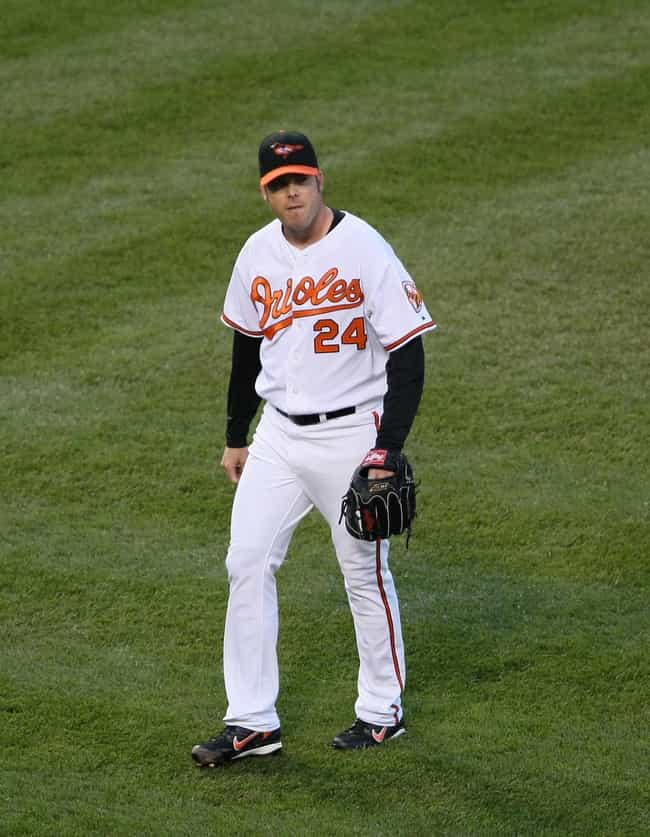 San Diego Padres pitcher Adam Eaton likely intended to show the cellophane covering a DVD case who was boss when he grabbed a sharp knife and began struggling to unwrap the disc. Unfortunately for Eaton, the cellophane proved to be the victor when Eaton ended up stabbing himself in the stomach in the process. No word on if he watched that DVD while he missed a game recovering.
Kevin Mitchell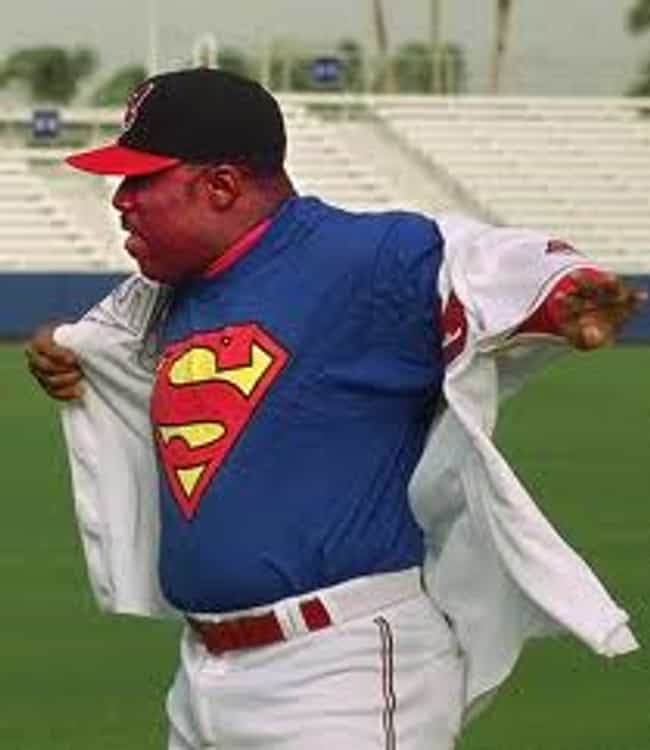 The former Major League Baseball player had not one but two bizarre injuries during his playing career. Mitchell missed time once after straining his back vomiting but that was nothing compared to when he was sidelined after chipping his tooth by biting down on a frozen donut.
Geno Smith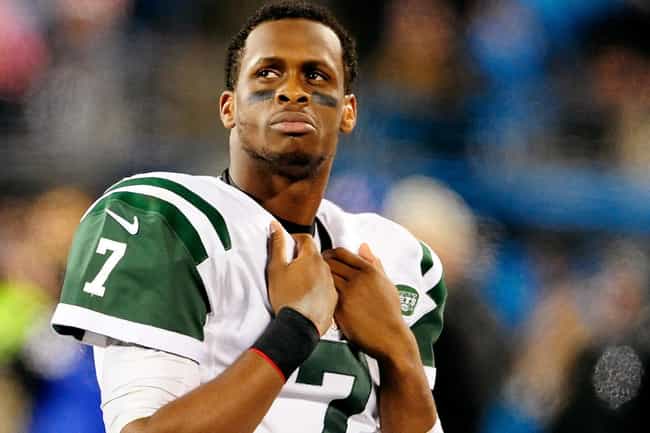 The New York Jets quarterback had a secure position as QB 1 until Smith was sucker punched by IK Enemkpali during training camp in the team locker room in August 2015. The hit left Smith with a broken jaw that required surgery. The dispute was reported to be over $600 that Smith owed Enemkpali for airline tickets. Enempkali was immediately cut from the team. Veteran quarter back Ryan Fitzpatrick took over Smith's position and never looked back. Smith did not take a snap under center the entire 2015 season.
Larry Walker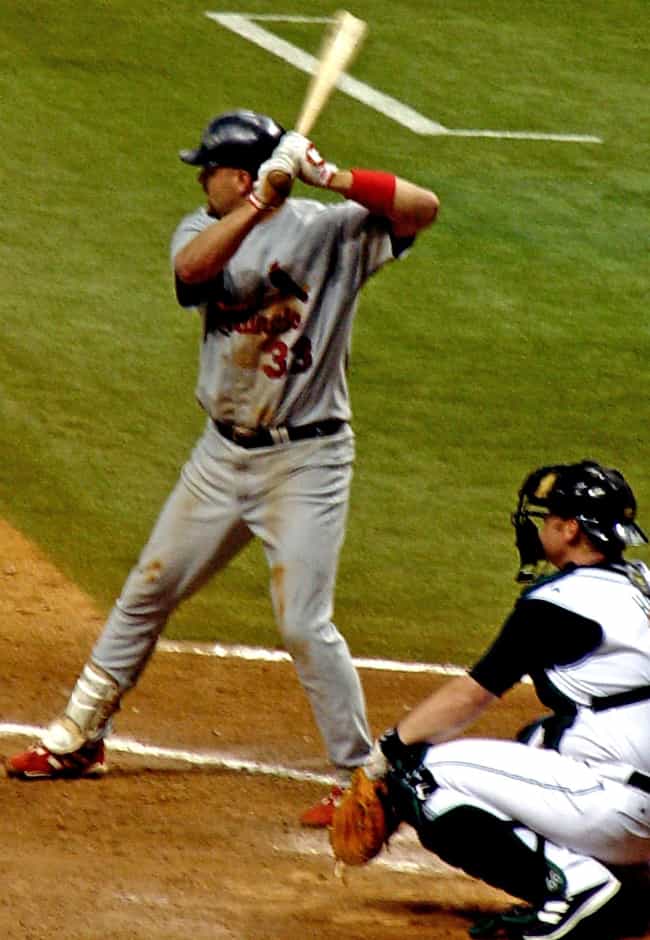 For the most part, fishing is usually only dangerous to fish, not those doing the fishing. MLB player Larry Walker changed all that when he separated his shoulder fishing in Canada. He ended up missing the beginning of the 1997 season as a result.
Moisés Alou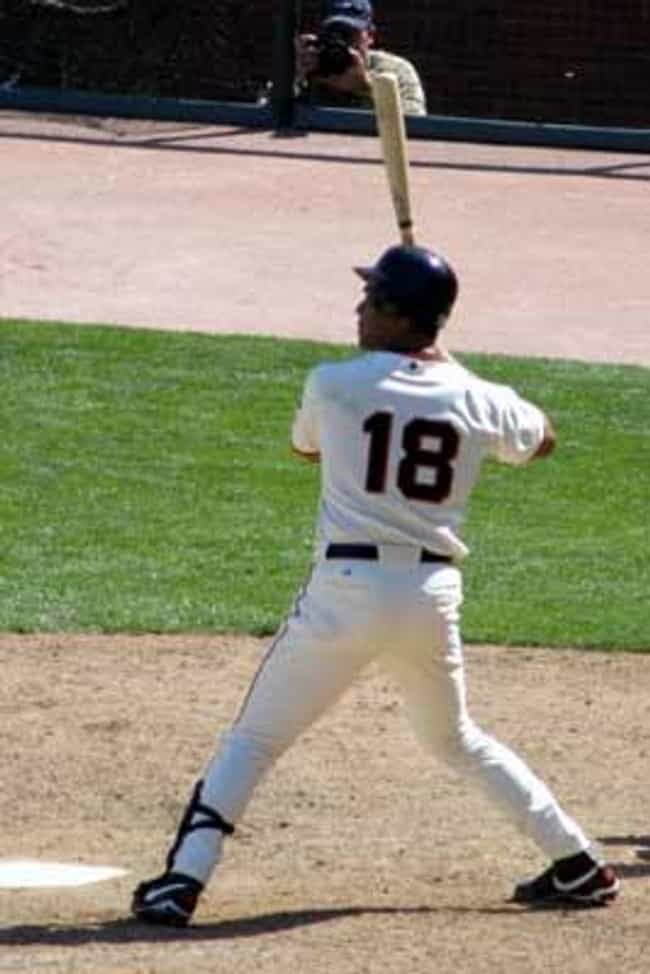 Moisés Alou had a spectacular season in 1999, finishing third in the NL MVP vote. The Houston Astros were hoping that the All-Star outfielder could reproduce those numbers. However, Alou lost the entire 1999 season when he suffered a torn anterior cruciate ligament (ACL) in his left knee, after he fell off a treadmill while trying to adjust the speed.
Bret Barberie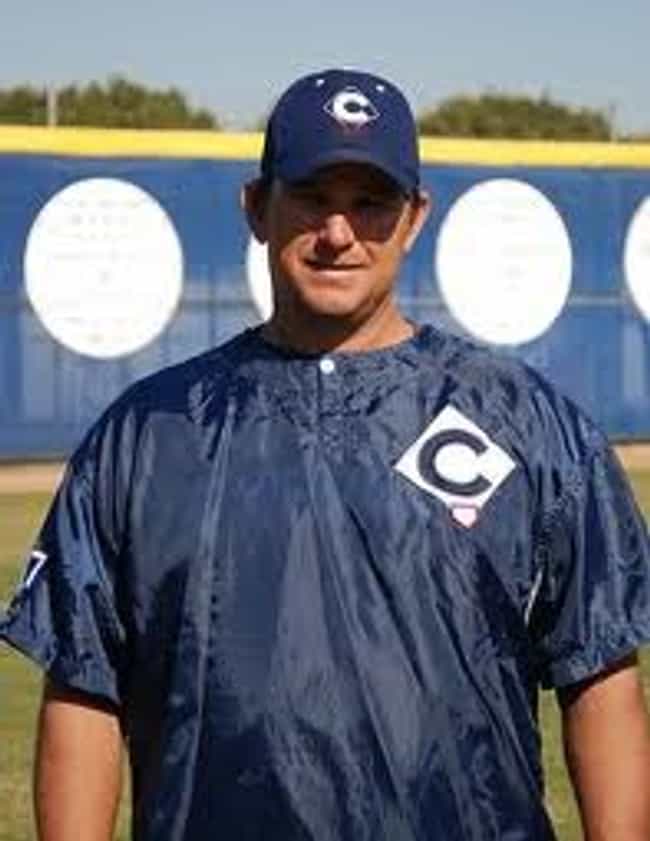 Retired second baseman Bret Barberie apparently didn't get the memo that spicy foods and eyes make for a horribly painful combination. Barberie happened to learn that the hard way, and miss playing time in the process, after he rubbed his eye while he had chili juice on his fingers. That sounds like one lesson he won't make again.
Lionel Simmons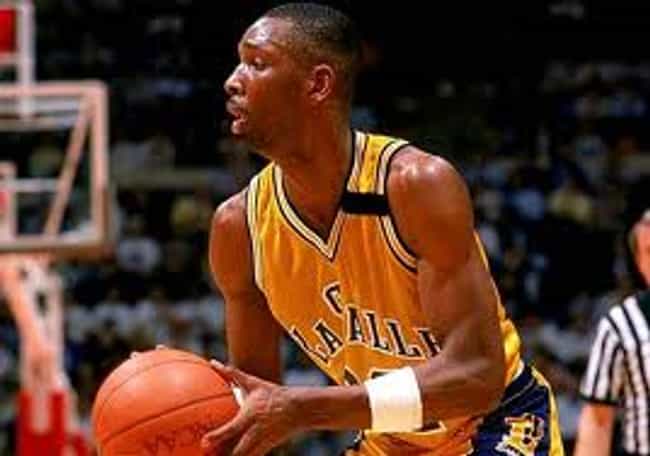 The acclaimed NBA player developed tendonitis and missed games during the peak of his career. This tendonitis however was not from playing basketball but rather something that he suffered from his addiction to his GameBoy.
Justin Turner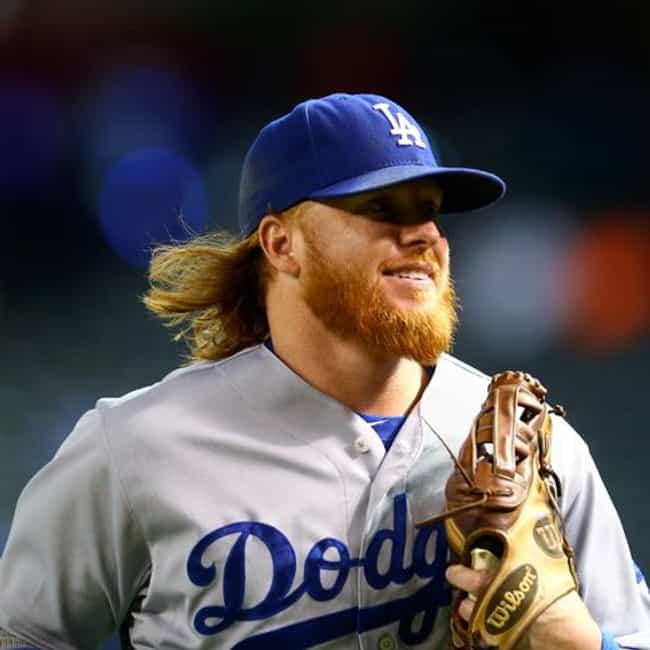 LA Dodgers third baseman Justin Turner was sent from the locker room to the emergency room in 2015, when an infected pimple on his right thigh worried the team's doctors. Turner initially thought the sore spot was a bug bite, but when the leg infection didn't heal after a few days of antibiotics, he was nixed from the Dodger lineup and told to go to the doctor.
Source: AP
Jose Canseco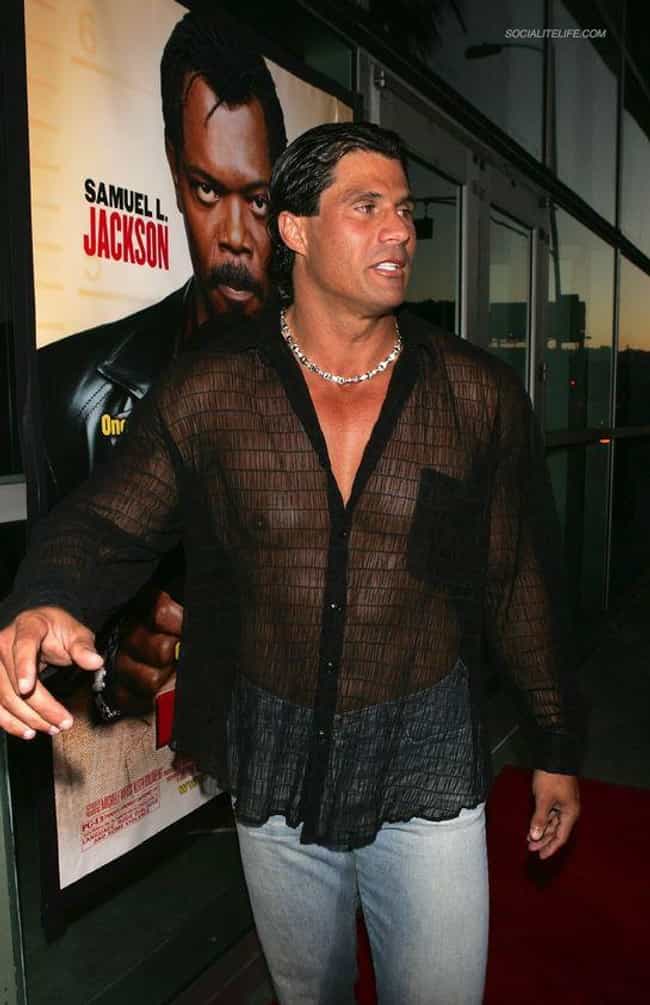 Okay, this injury took place in October 2014 when Jose Canseco wasn't technically playing pro ball, but he DOES still play rec ball, so it counts.
While cleaning a semi-automatic gun in his Las Vegas, NV home, the former AL Rookie of the Year shot his finger off. He shot…his finger off. The slugger's fiance, Leila, took to Canseco's Twitter account with an appeal to pray for his finger. Surgery may or may not save the finger.
( Source)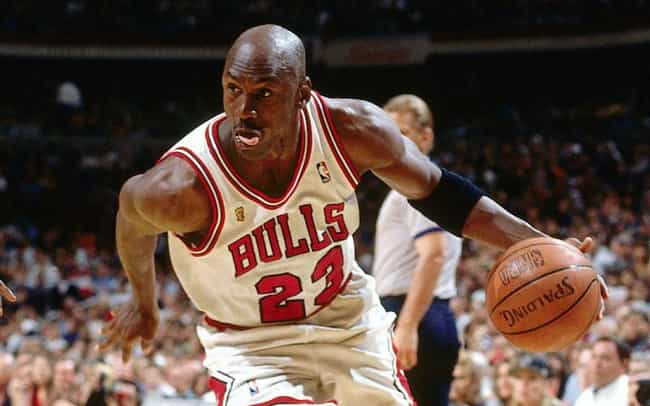 Michael Jordan may be the best that's ever been, but that doesn't mean that he's perfect. In 1999, following his second retirement from the Chicago Bulls, Jordan lacerated his right index finger with a cigar cutter while vacationing in the Bahamas. Jordan initially confessed that the injury prevented him from being able to palm a basketball and really affected his golf game. Jordan of course returned to the court in 2001 with the Wizards, where despite his age and injured finger, had a productive two years.
Carlos González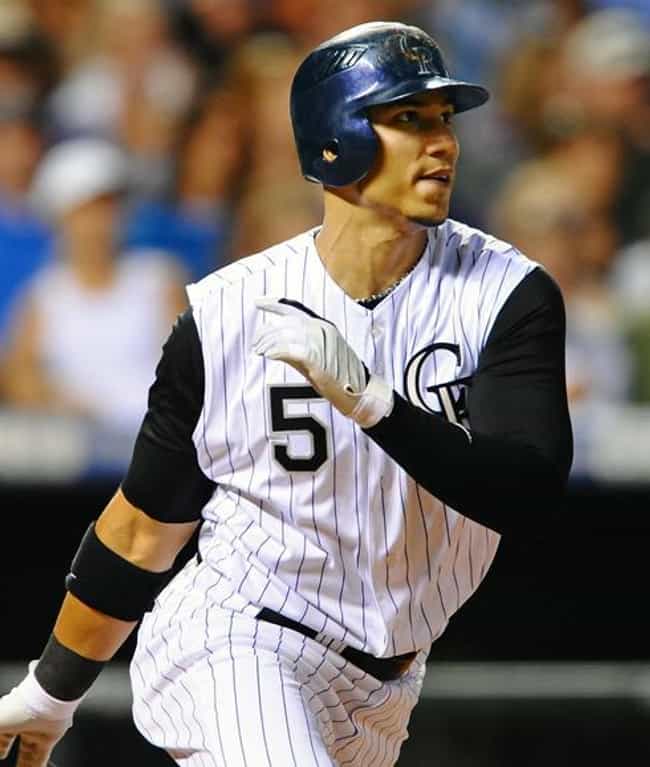 There are plenty of reasons not to use smokeless tobacco. Rockies outfielder Carlos González had to leave a game early against the Marlins in April 2014 because the two-time All-Star accidentally swallowed his chewing tobacco. The incident made González feel dizzy and dehydrated.
Jason Pierre-Paul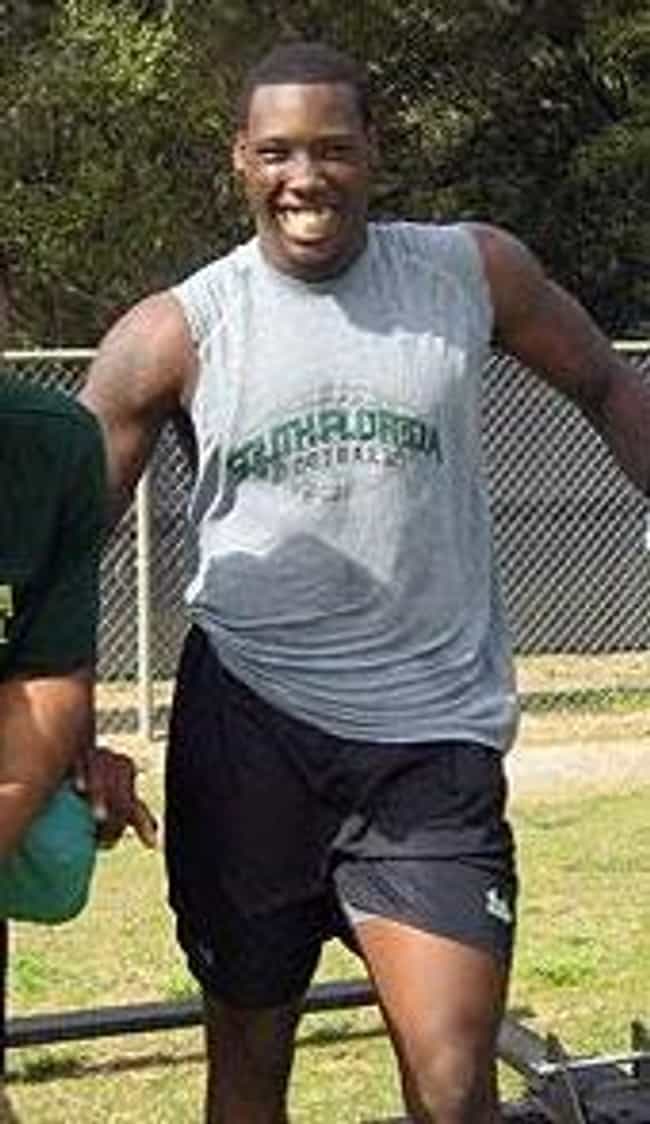 Jason Pierre-Paul missed half of the 2015 NFL season because he played with fire. The defensive end severely damaged his right hand when a firework exploded in his hand on July 4, 2015. JPP's index finger was amputated, plus parts of his thumb needed to be removed during surgery. Even with the injury, JPP managed to return to the New York Giants and play in eight games.
David Seaman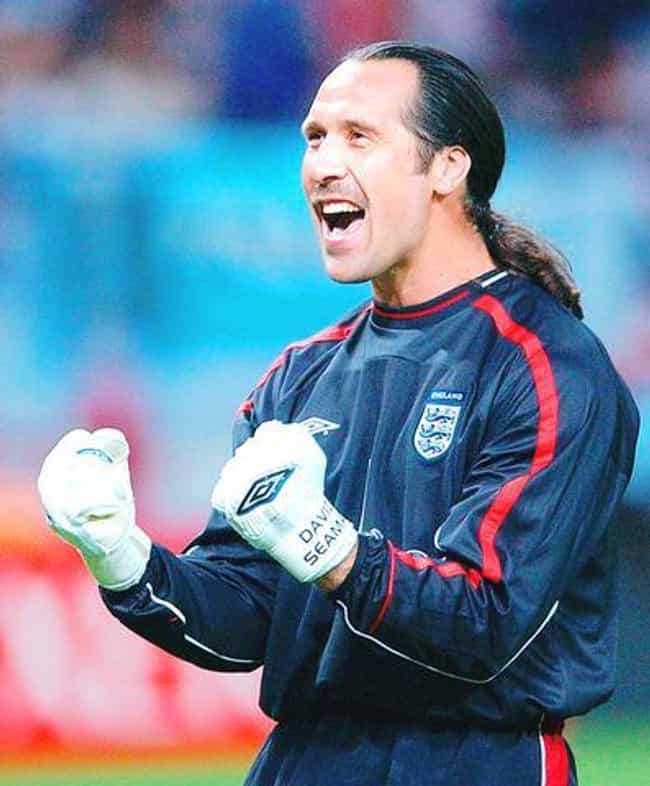 Proving once and for all that too much television is bad, professional soccer player David Seaman once broke a bone while reaching for the TV remote. He was with his team at a hotel at the time and ended up missing playing time from the freak injury.
Steve Nash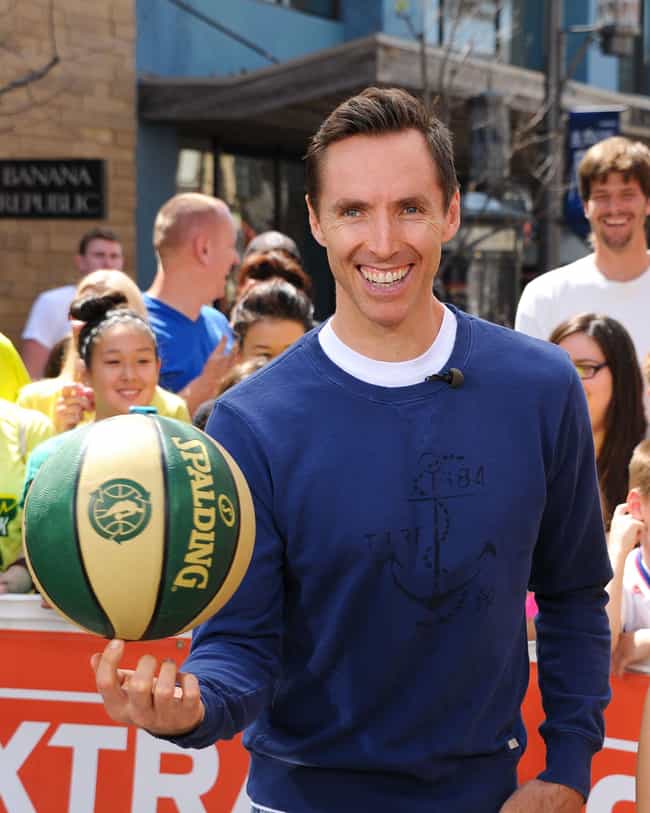 In 2014, at the tender age of 40, Los Angeles Laker and NBA legend Steve Nash got hurt. This likely isn't out of the ordinary for and older athlete like Nash, but how exactly did he sustain his injury? Carrying bags. Said Lakers coach Byron Scott, "Steve, today, kind of hurt his back. He had a little bit of a setback, just kind of carrying some bags or something. He [felt] a twinge in his back."
Ben Roethlisberger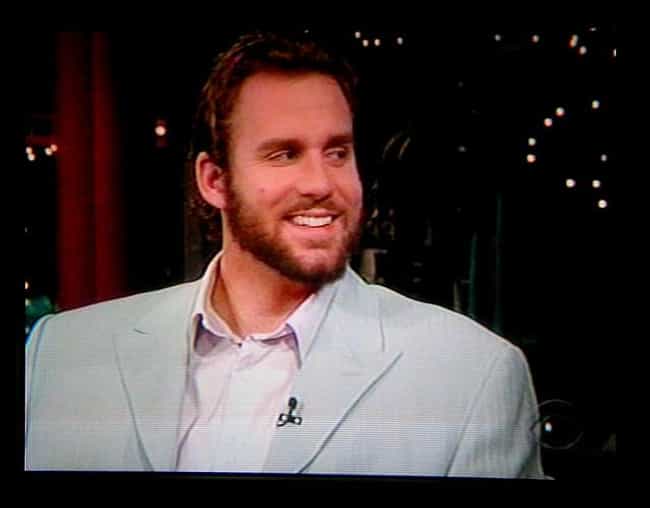 In 2006, the Pittsburgh Steelers quarterback was seriously injured after crashing a motorcycle in Downtown Pittsburgh. He underwent a seven-hour surgery to repair damage to his face and head and was later cited for failure to wear a helmet and failure to possess a proper motorcycle license. Big Ben certainly wasn't the first to crash a motorcycle and live to talk about it. Kellen Winslow Jr., Ron Gant and Jay Williams all did the same thing.
Enner Valencia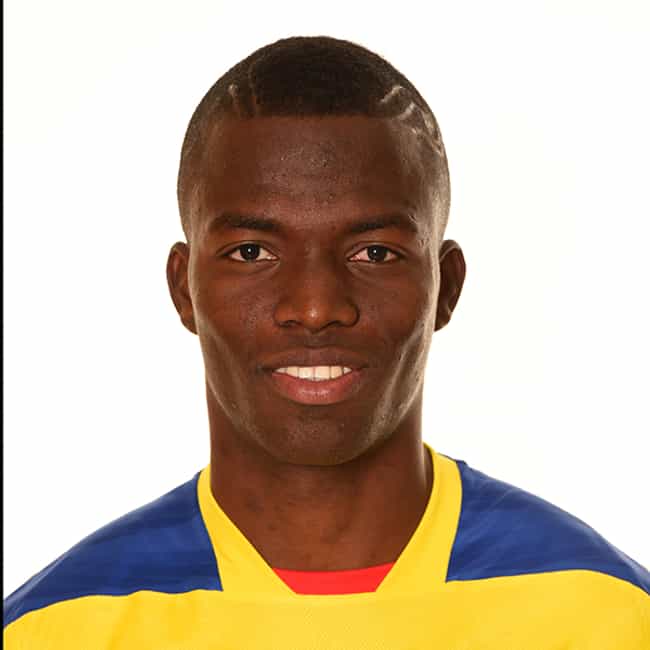 Ecuadorian footballer Enner Valencia lost a battle with a tea cup in March 2015. The West Ham forward needed surgery on his toe after he accidentally stepped on a broken tea cup that he dropped because it was too hot. The attacker needed to be taken to the emergency room due to large lascerations on his big toe.
Jimmie Johnson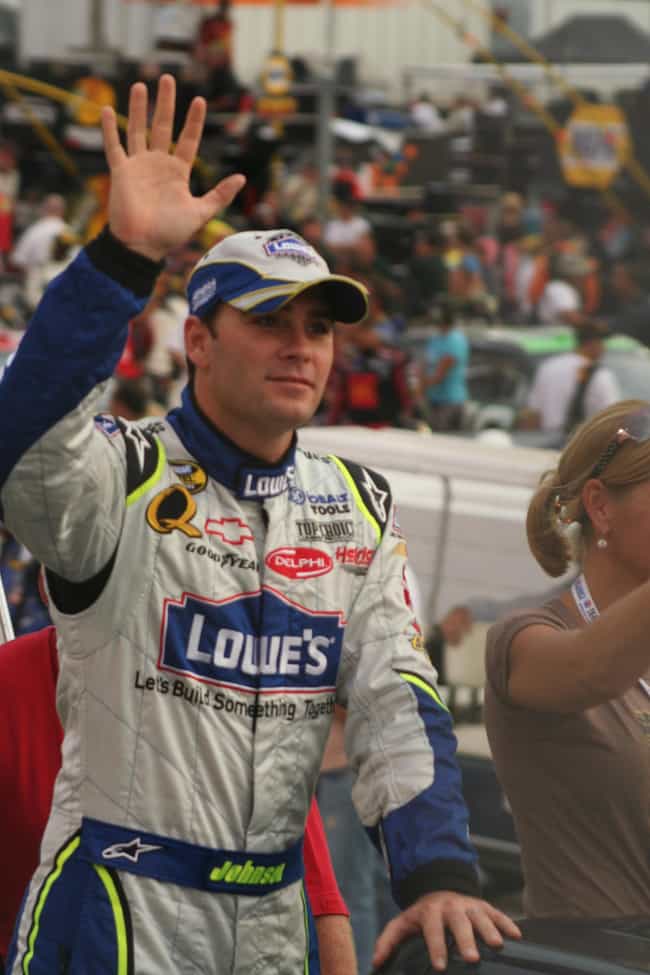 In a freak accident involving a vehicle of another kind (and a bit of stupidity) NASCAR star Jimmie Johnson missed a good four weeks of racing while recovering from a wrist injury. Johnson apparently fell from the top of a moving golf cart and injured his wrist in the process. Ricky Bobby would be so proud.
Matt Bonner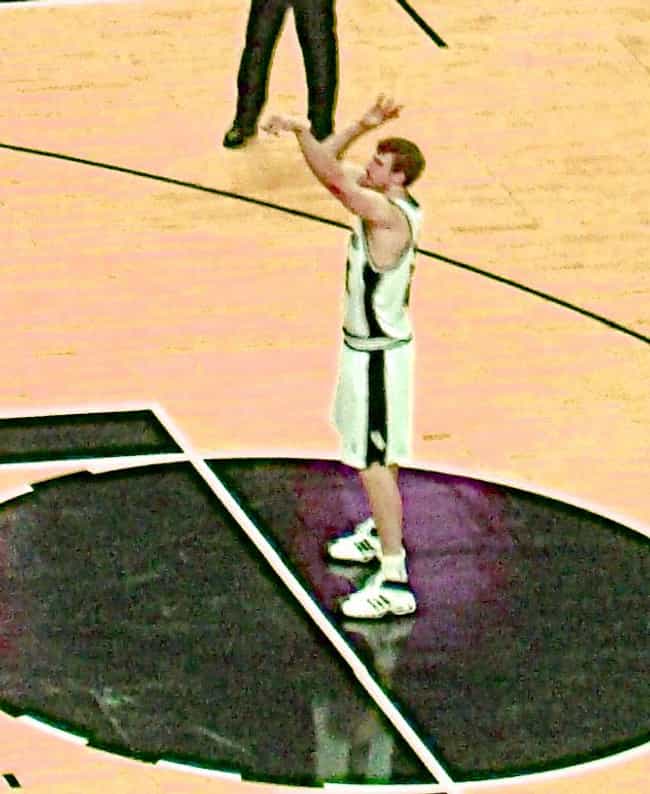 Matt Bonner went through a rough stretch of games in 2015 while playing for the San Antonio Spurs. He blamed his poor shooting on a severe case of tennis elbow, which made taking shots extremely painful. The root cause of his tennis elbow…his new iPhone 6. He explained, "Everybody is going to find this hilarious …When the new iPhone came out it was way bigger than the last one, and I think because I got that new phone it was a strain to use it, you have to stretch further to hit the buttons, and I honestly think that's how I ended up developing it."
Ryan Klesko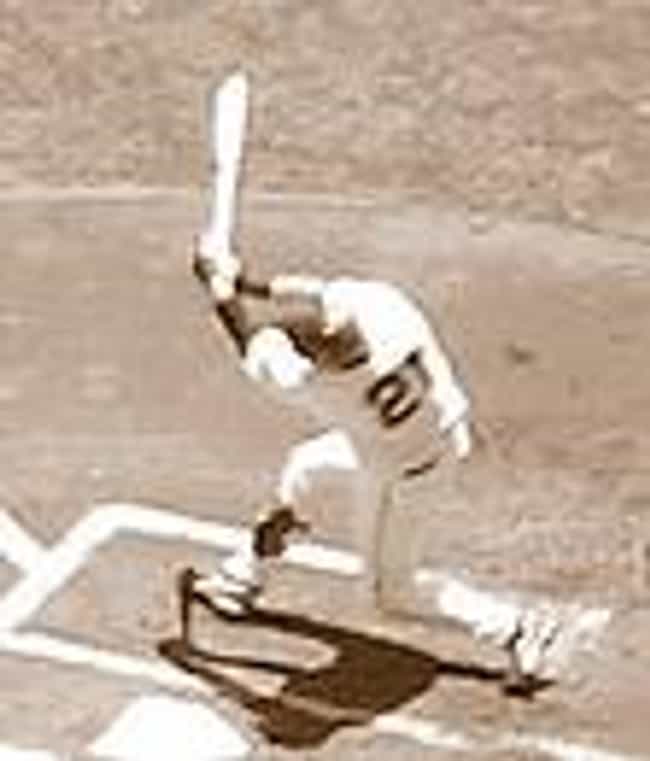 Ryan Klesko is a big guy why could hit mammoth home runs. But that doesn't mean he can safely lift anything he wants. The former MLB player pulled a muscle in his back while lifting a lunch tray while playing for the Atlanta Braves.
Rory McIlroy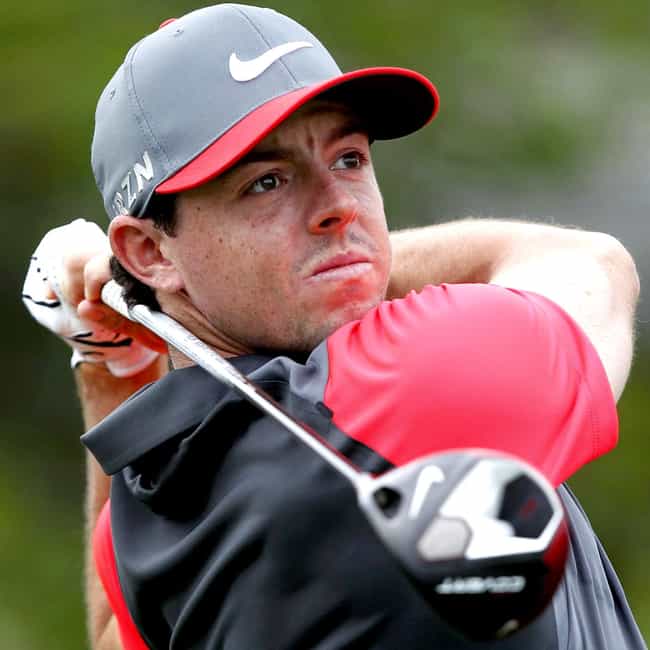 The current number one golfer in the world and four-time major champion competely ruptured a left ankle ligament while playing soccer with friends on July 6, 2015. Mcllory needed to wear a boot on his leg and go through serious physical rehabilitation. There was speculation that the Irish golfer would miss several months on the PGA tour, however, he was able to return to the links in August.
Brent Mayne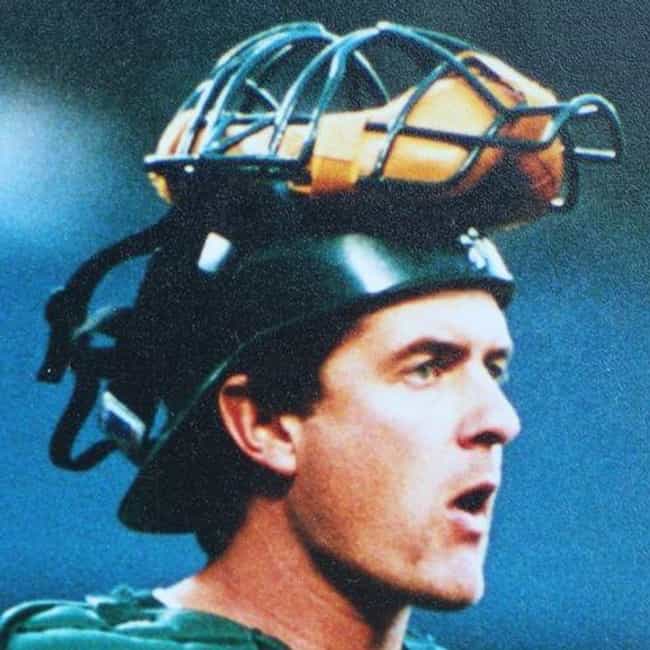 We know for sure that Brent Mayne looks both ways before crossing the street. That sound safety advice may have actually got him in trouble in 2002, while the catcher was playing for the Kansas City Royals. Mayne suffered a back injury while checking for traffic before he crossed the street. Mayne wound up spending a month on the disabled list.
Cam Newton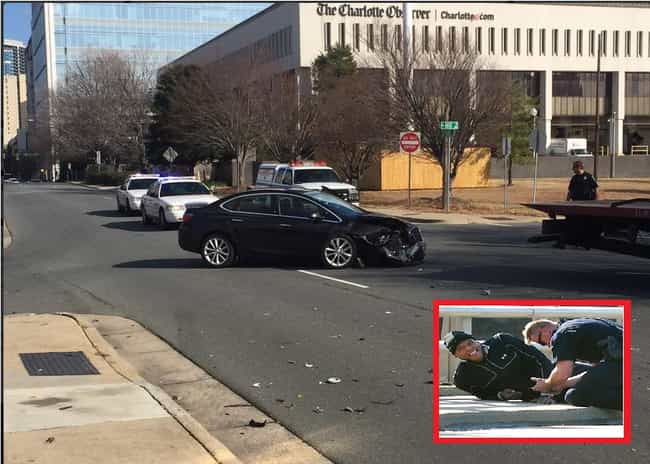 On December 9th, 2014, Carolina Panthers QB Cam Newton was involved in a multi-car collision in Charlotte, North Carolina. The crash came the day after Newton put up 3 passing and 1 rushing TDs in a 41-10 win against the New Orleans Saints. The former Heisman trophy winner was transported from the scene in stable condition.
( Source: ESPN)

INTERESTING FOR YOU