Despite their fame, wealth, and packed schedules, many benevolent celebrities like to pay it forward by helping others – without making a big deal about it. Everyone knows that Oprah does a lot of charity work, but some famous people are a bit more secretive about their philanthropy. Some famous actors, athletes, musicians, and models have created their own foundations to help raise money and awareness for the causes that are close to them, while others donate their time and resources to well-known charities.
Who is the most famous celebrity who secretly does a lot of charity work? Mel Gibson tops our list. Gibson has donated $10 million to reimburse hospitals that cared for seriously ill children. He also donated $7 million to the Church of the Holy Family in Malibu. The Braveheart mastermind regularly supports Cedars-Sinai Medical Center, Declare Yourself, and Healing the Children. Now if he could just curb the angry tirades, he might lose that "bad boy" reputation.
South African born actress Charlize Theron founded the Charlize Theron Africa Outreach Project. She is also active with Oxfam and the Red Cross. Other famous actresses who are secretly doing a lot of charity work include Lost in Translation actress Scarlett Johansson, "Wrecking Ball" singer Miley Cyrus, and Gravity star Sandra Bullock.
Other celebrity philanthropists include Taylor Swift and Kristen Stewart. Involved in charity donations and humanitarian projects, these famous social workers are constantly supporting the sick and the poor.
These most generous celebrities prove that they are more than just pretty faces. Their charity work goes beyond the occasional attendance at a star studded gala. There are plenty of celebrities who donate to charity, but these philanthropic celebrities have the resources to change the world for the better, and they are doing so without distracting pomp and circumstance.
Nicki Minaj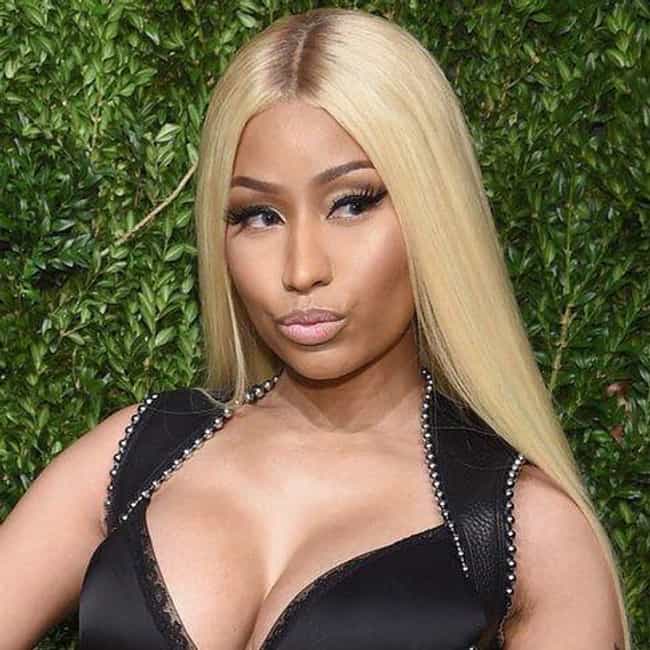 While she's not producing pop hits, Nicki Minaj is donating her time and money to a small village in India. But that didn't become apparent until 2017, when Minaj went on a spending spree helping her fans pay for college. She announced she was opening a charity to help people pay for school, and shortly after revealed on her Instagram she's been helping an entire village in India. She provided funds to get the village clean water, free education, and a computer center.
Sean Combs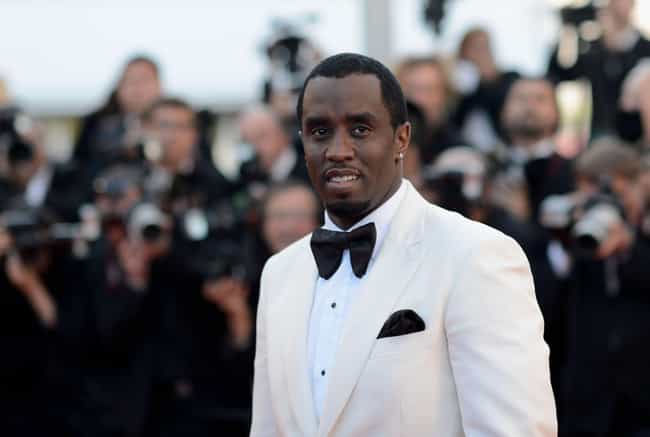 In 2016, Sean "P.Diddy" Combs announced that he would be opening Capital Preparatory Charter School in Harlem. The music mogul had been quietly working on the project with Dr. Steve Perry, founder of the Capital Prep Magnet School in Hartford, Connecticut, since 2011in order to come up with the best structure possible. The school will be open to grades 6-12, and offer free college prep classes to normally marginalized and low income students.
Taylor Swift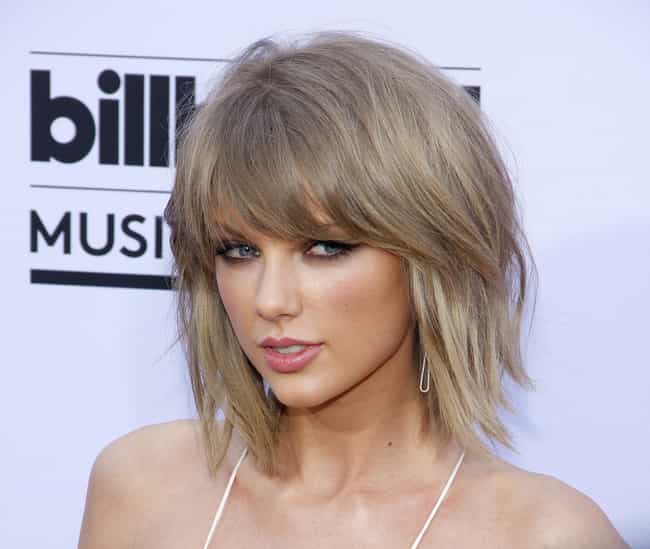 Taylor Swift founded a campaign to protect children from online predators. She is also active with the UNICEF, Red Cross, Children in Need, and the Wounded Warrior Project. In 2012 and 2013, she was named the Most Charitable Celebrity by Today.com.
Gisele Bündchen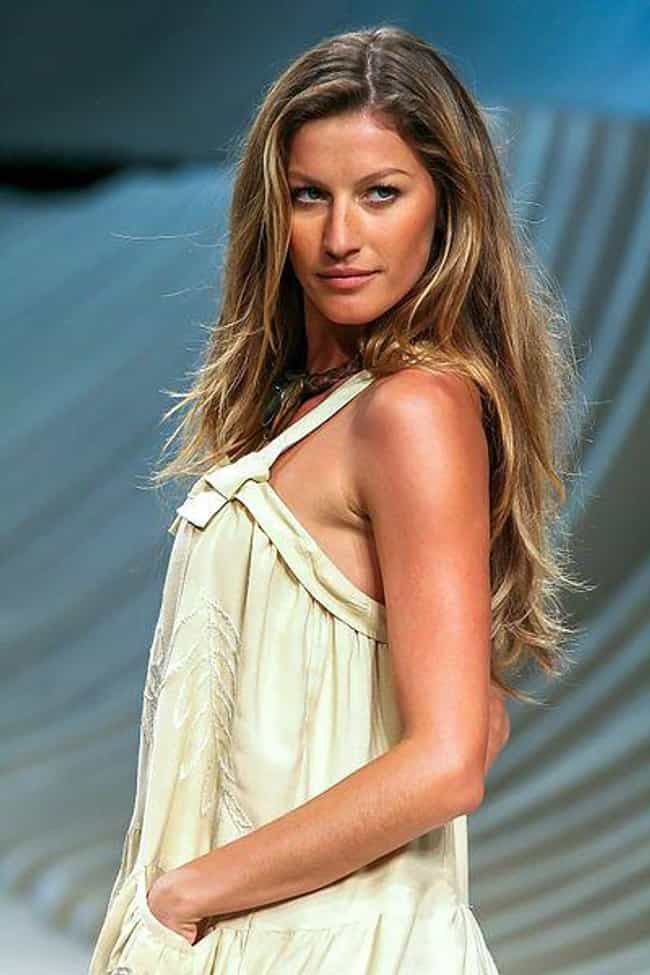 Gisele Bundchen donated $1.5 million to the Haiti earthquake relief in 2010. She has also donated $150,000 to Brazil's Zero Hunger program, and she is active with the I Am African HIV/AIDS awareness campaign and St. Jude's Children's Hospital.
Mel Gibson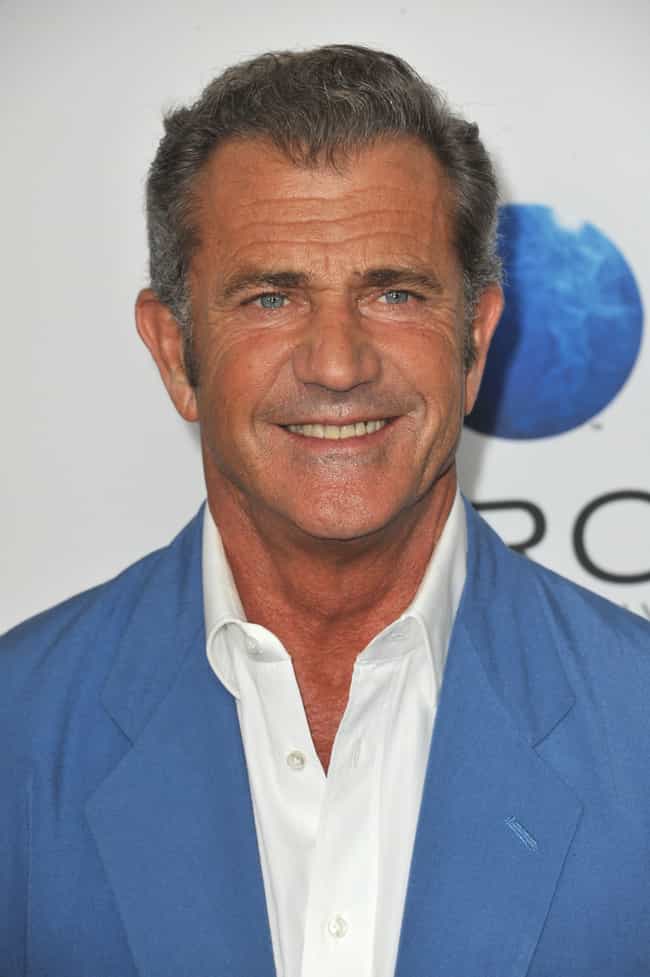 Mel Gibson has donated $10 million to reimburse hospitals that cared for seriously ill children. He also donated $7 to the Church of the Holy Family in Malibu. The "Braveheart" mastermind regularly supports Cedars-Sinai Medical Center, Declare Yourself, and Healing the Children.
Scarlett Johansson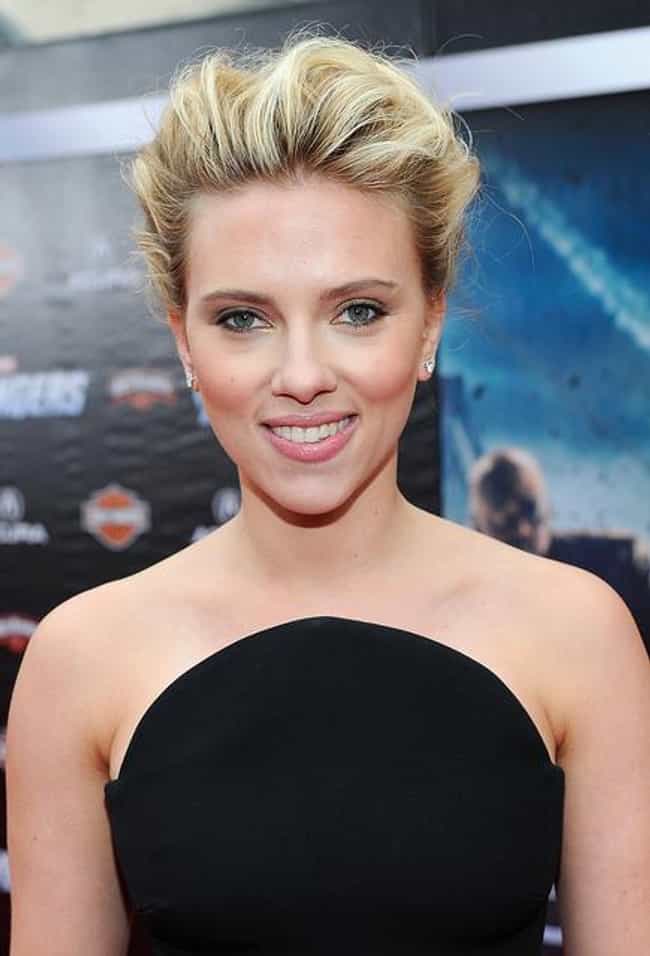 Scarlett Johansson has been an Oxfam Ambassador since 2004. She also supported USA Harvest by handing out food to victims of Hurricane Katrina, and in 2008, she volunteered in AIDS clinics in Rwanda.
Miley Cyrus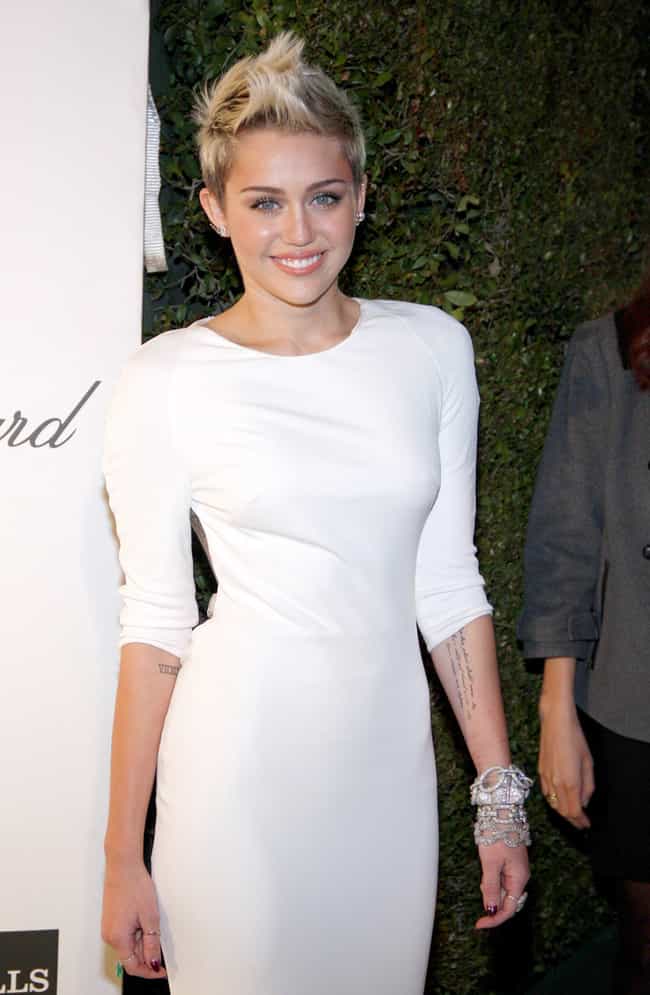 Miley Cyrus has volunteered and donated to various charities including the Red Cross, City of Hope, Blessings in a Backpack, and the Starkey Hearing Foundation.
Charlize Theron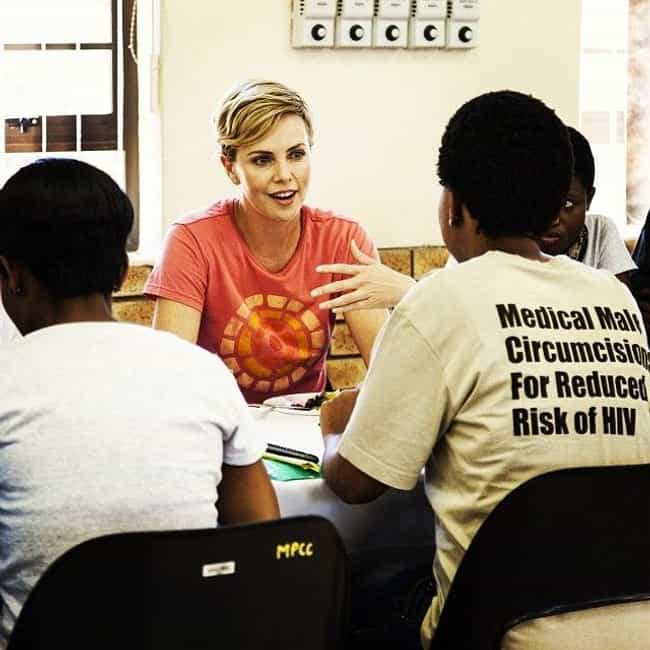 South African born actress Charlize Theron founded the Charlize Theron Africa Outreach Project. She is also active with Oxfam and the Red Cross.
Justin Timberlake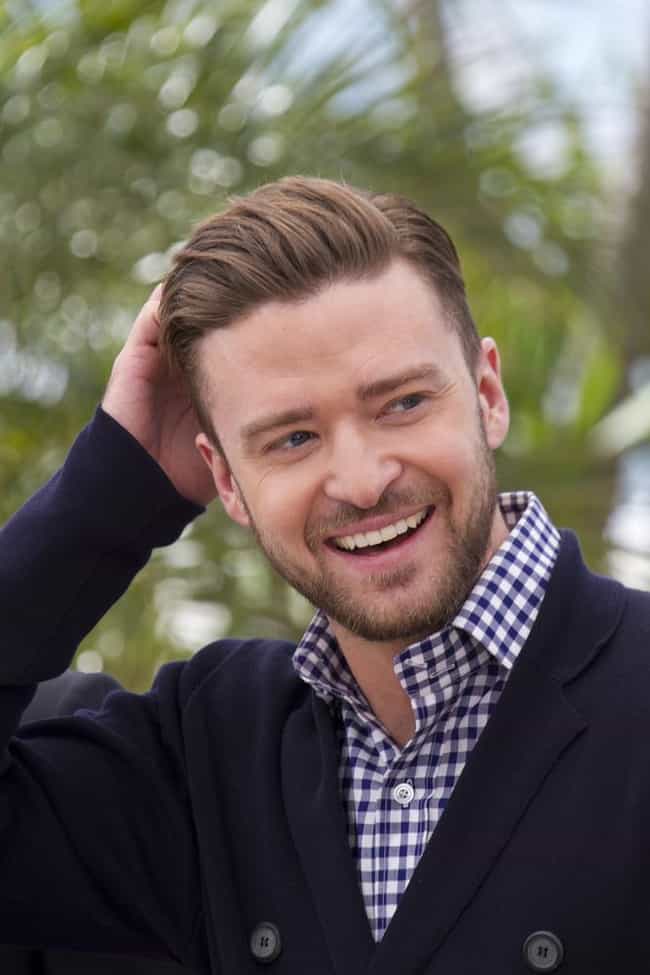 Justin Timberlake regularly works with and donates to Habitat For Humanity, Shriners Hospitals for Children, and Kids Wish Network. He also created a single with R.E.M. singer Michael Stipe that raised money for Hurricane Katrina victims.
Avicii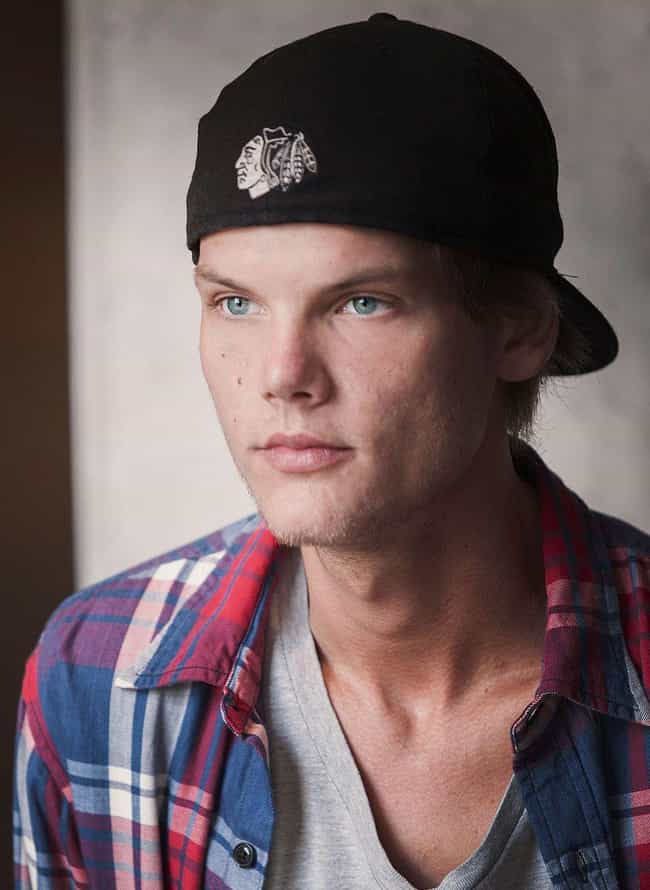 Avicii's charitable contributions came to light shortly after his death in April 2018. The Swedish DJ reportedly gave millions to organizations including Feeding America and Radiohjälpen. According to a 2013 interview, Avicii's decision to donate was simple:
I discovered when I started making money that I didn't really need it. When you have such an excess of money you don't need, the most sensible, most human and completely obvious thing is to give to people in need.
Lance Bass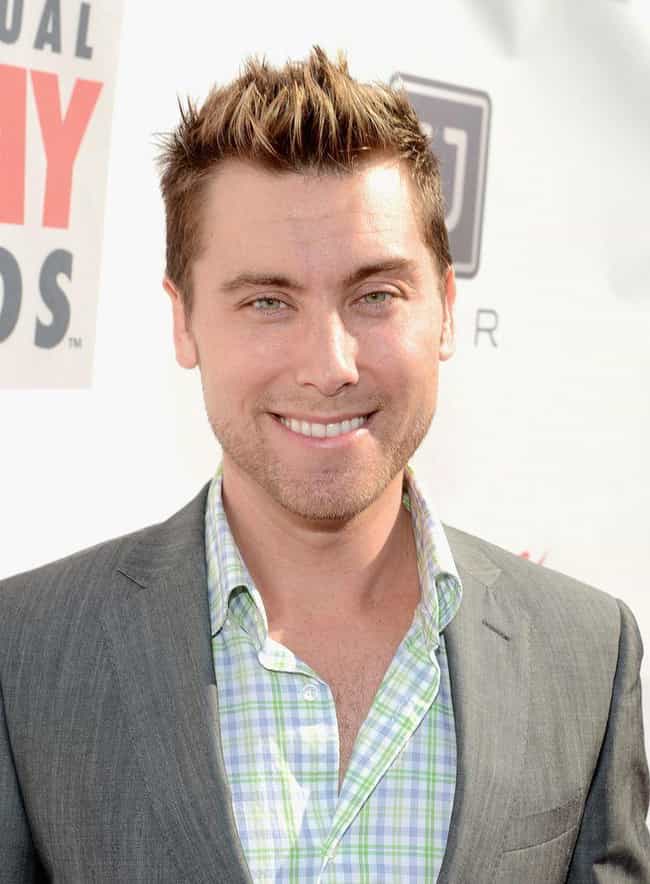 Former boy band member Lance Bass supports a variety of causes that range from fighting AIDS and HIV to helping students who want to work toward a career in special education. He also started an online celebrity yard sale where other stars could donate their old stuff for fans to purchase. The proceeds went to those in need. He also founded the Lance Bass Foundation in 2001 to help meet the health needs of low-income kids.
Kristen Stewart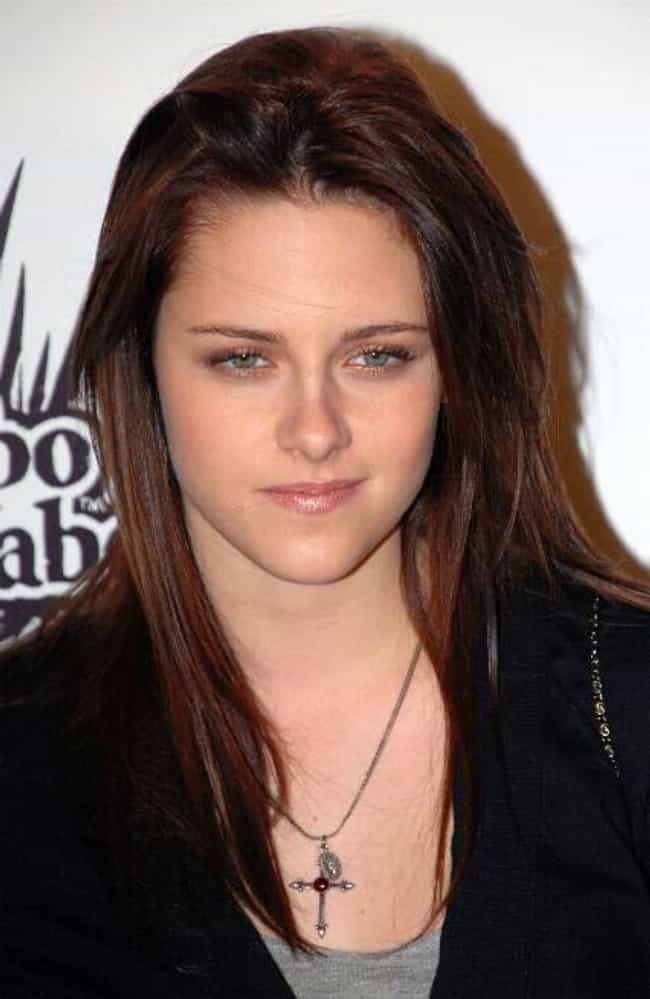 Kristen Stewart has worked closely with Shoe Revolt to help sex trafficking in the United States. She also works with Oxfam and the Red Cross.
Sandra Bullock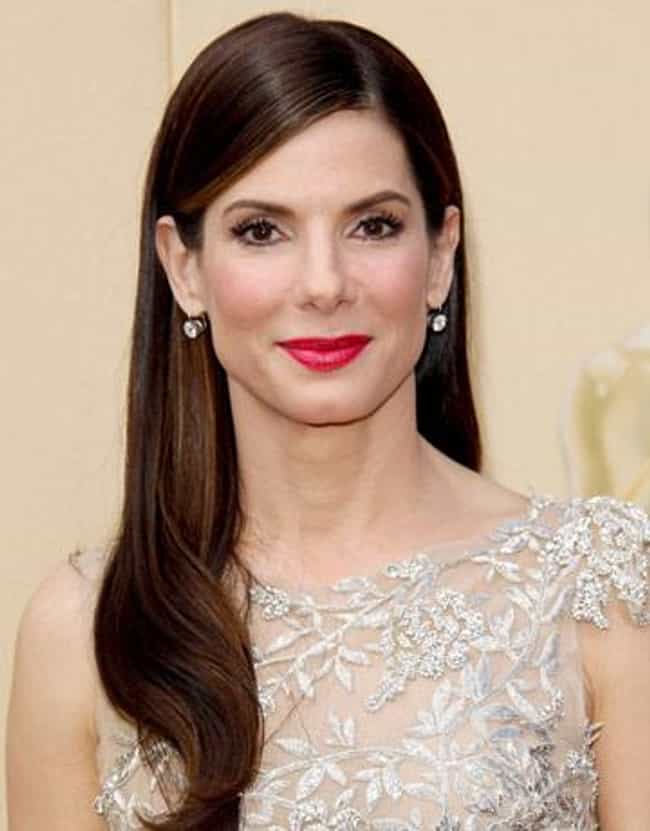 Sandra Bullock supports the Warren Easton Charter Foundation and she works with the American Foundation for AIDS Research, Red Cross, and Partners in Health.
Alicia Keys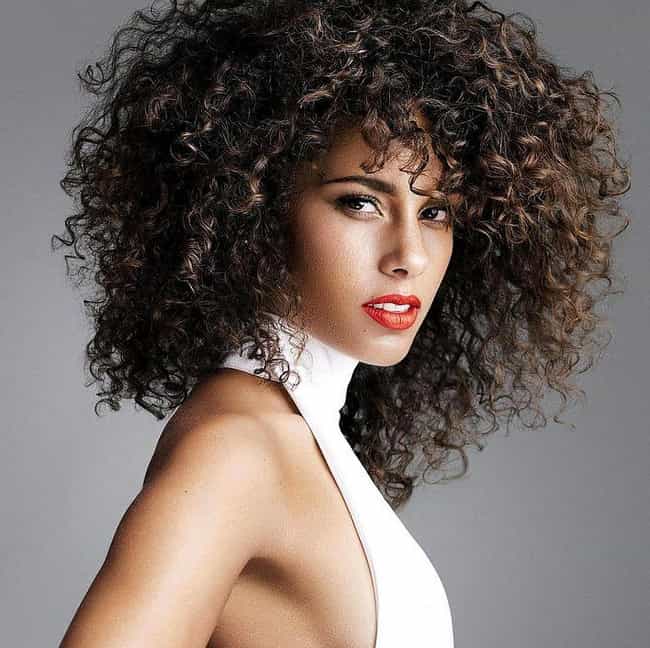 Alicia Keys is the ambassador for Keep A Child Alive and she travels to Africa to help children who have lost their parents to AIDS. She also supports UNICEF, Shriners Hospitals for Children, and Oxfam.
Matthew McConaughey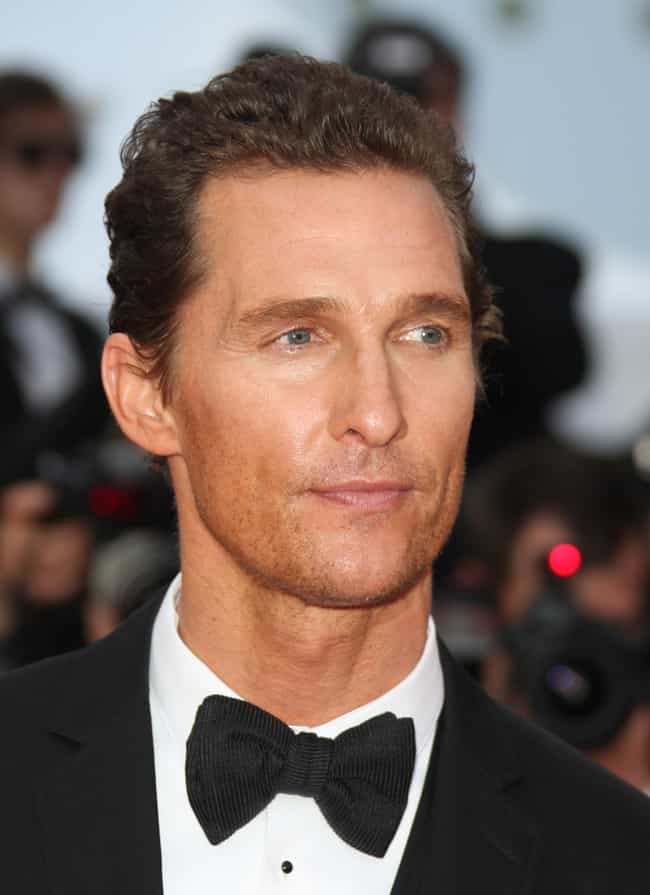 Matthew McConaughey founded the Just Keep Livin Foundation to help educate children in life, fitness, and spirituality. He is also active with St. Jude Children's Research Hospital, Children's Defense Fund, and the Mississippi Animal Rescue League.
John Cena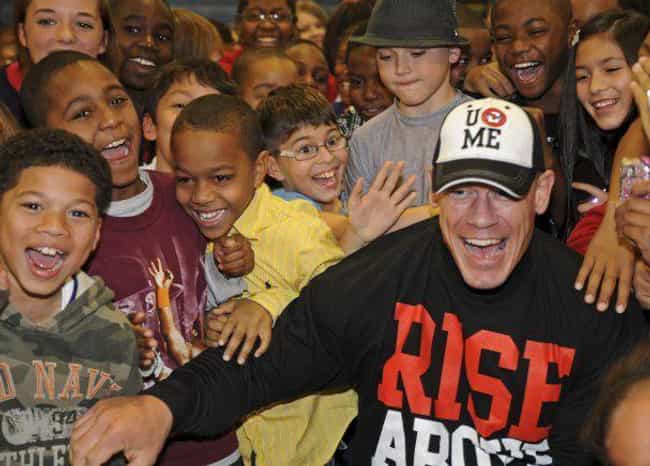 John Cena has done a lot of work with Kids Wish Network, and he has helped grant the most wishes for the Make-a-Wish Foundation out of any celebrity who has ever worked with the organization.
Ben Affleck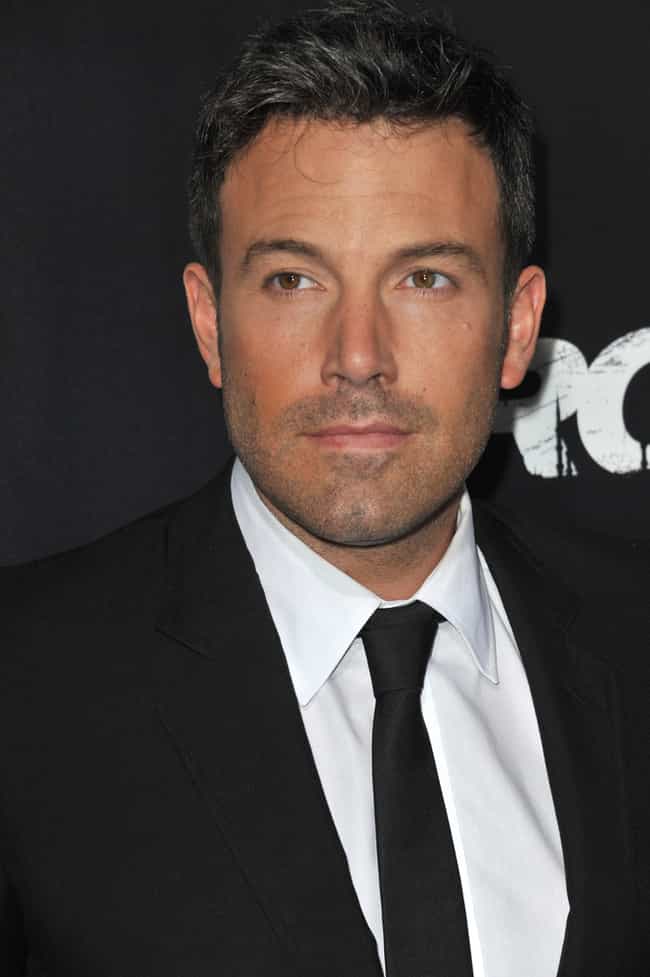 Ben Affleck works closely with Feeding America, Sundance Institute, and Paralyzed Veterans of America.
50 Cent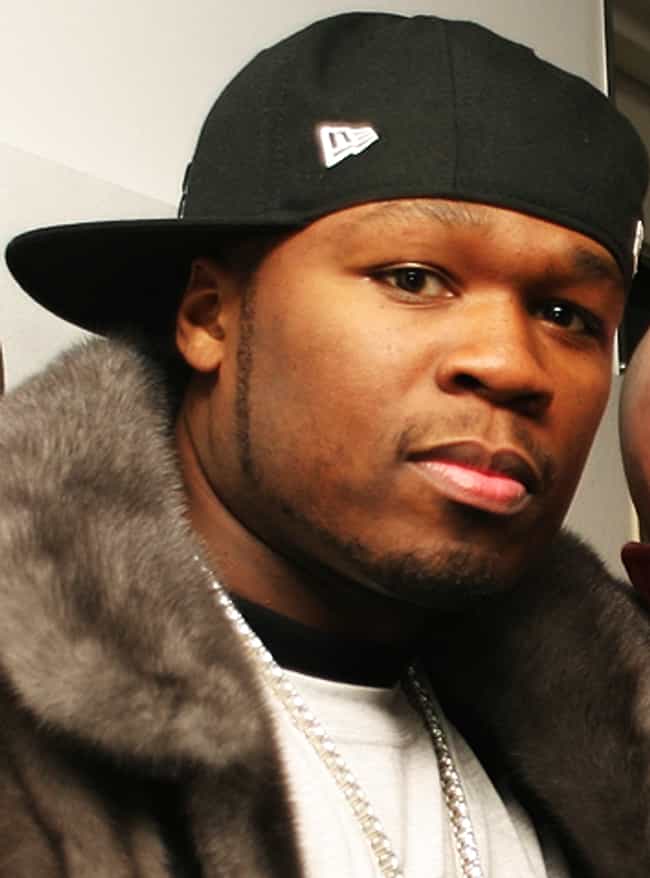 50 Cent founded the G-Unity Foundation to provide grants to non-profit organizations in low-income communities. He also has appeared in "Feeding America" PSAs and he raised money for charity by making phone calls on Wall Street for BGC Partners' Charity Day 2013.
LeBron James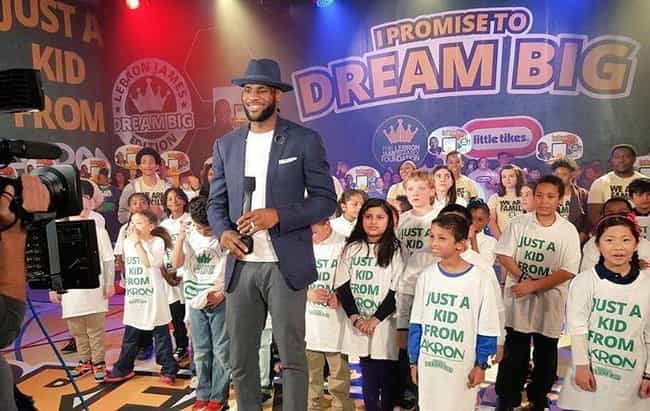 LeBron James donated $2.5 million to the Boys and Girls Club of America, a charity he works with regularly. He also founded the LeBron James Family Foundation.
Meryl Streep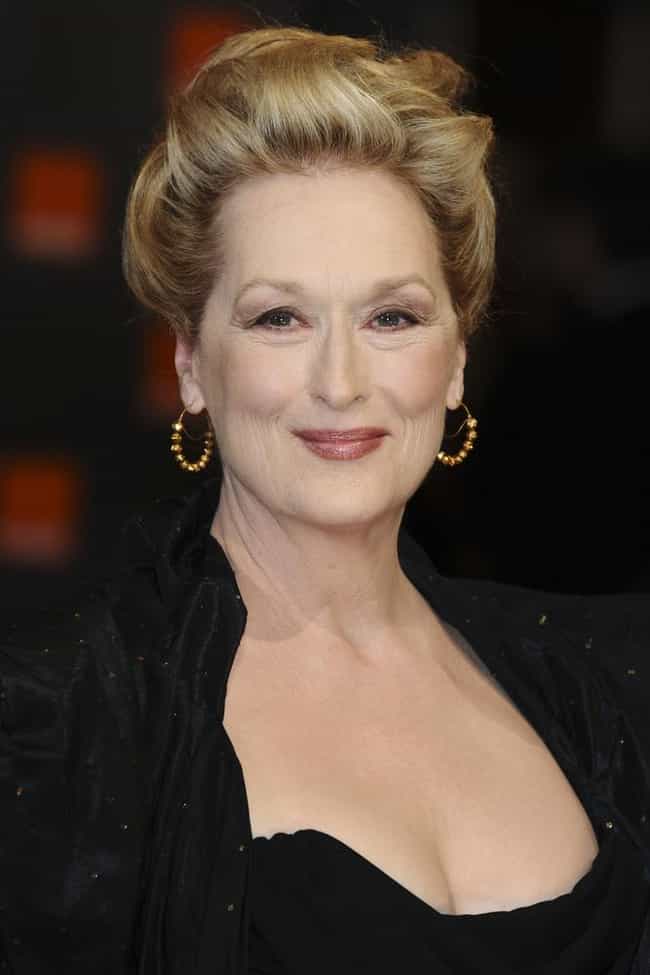 Meryl Streep is the spokesperson for the National Women's History Museum, and she has donated and raised money for the organization. She also works with Actors Fund of America, Healthy Child Healthy World, and Women in the World Foundation.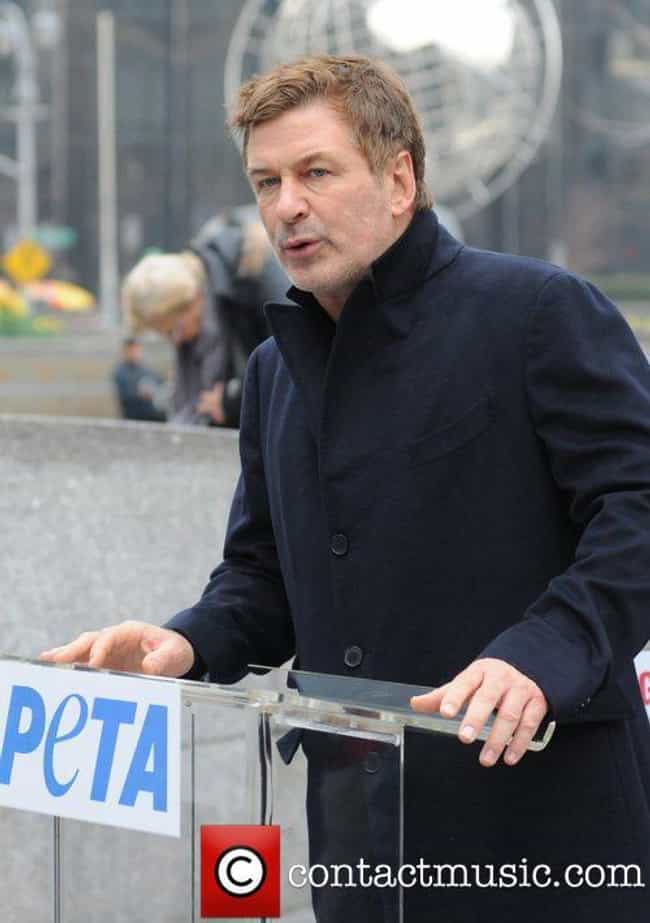 Alec Baldwin has worked closely with PeTA and he narrated their film "Meet Your Meat." He also works with the Wounded Warrior Project, Creative Coalition, and the Carol M. Baldwin Cancer Research Fund.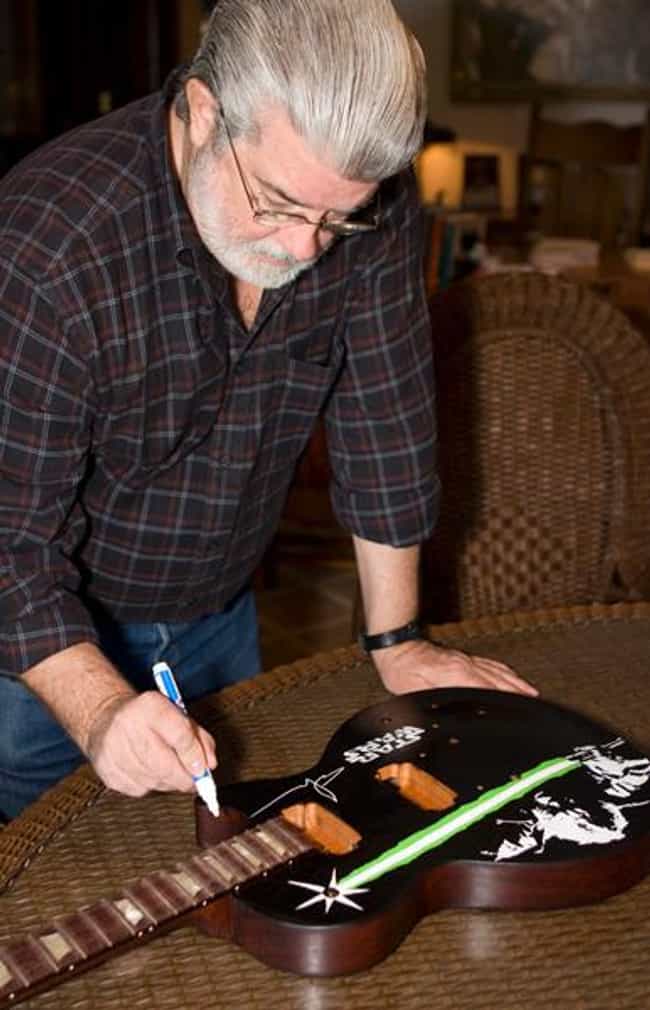 George Lucas founded the Edutopia – The George Lucas Educational Foundation to encourage innovation in schools. He also joined some of the richest people in the world, including Bill Gates and Warren Buffett, in a pledge to donate his fortune to charity.
Betty White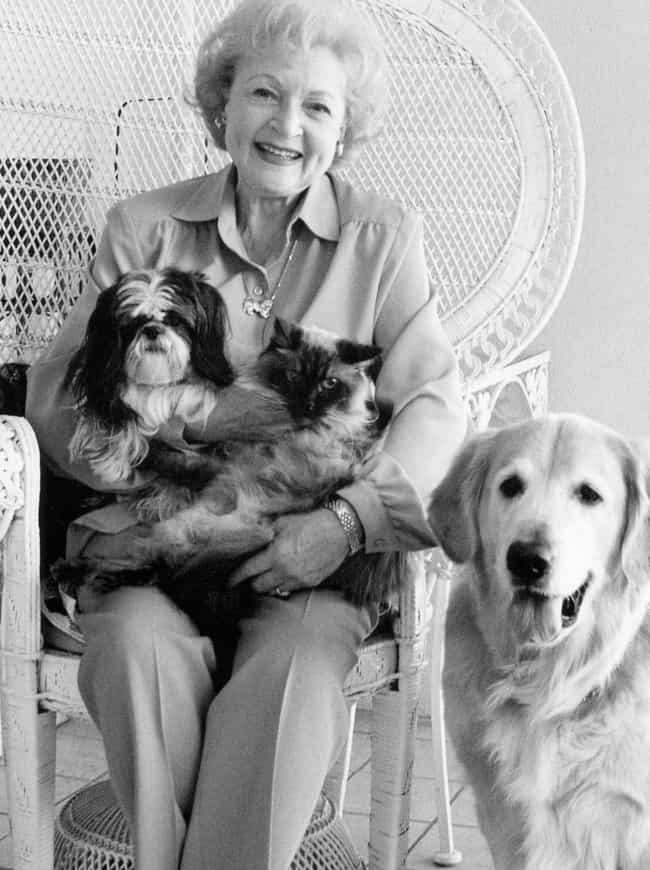 Betty White is very involved in animal related charities, and she has served on the board of the Morris Animal Foundation since 1971. She is also active with the Elton John AIDS Foundation, spcaLA, and Morris Animal Foundation.
Channing Tatum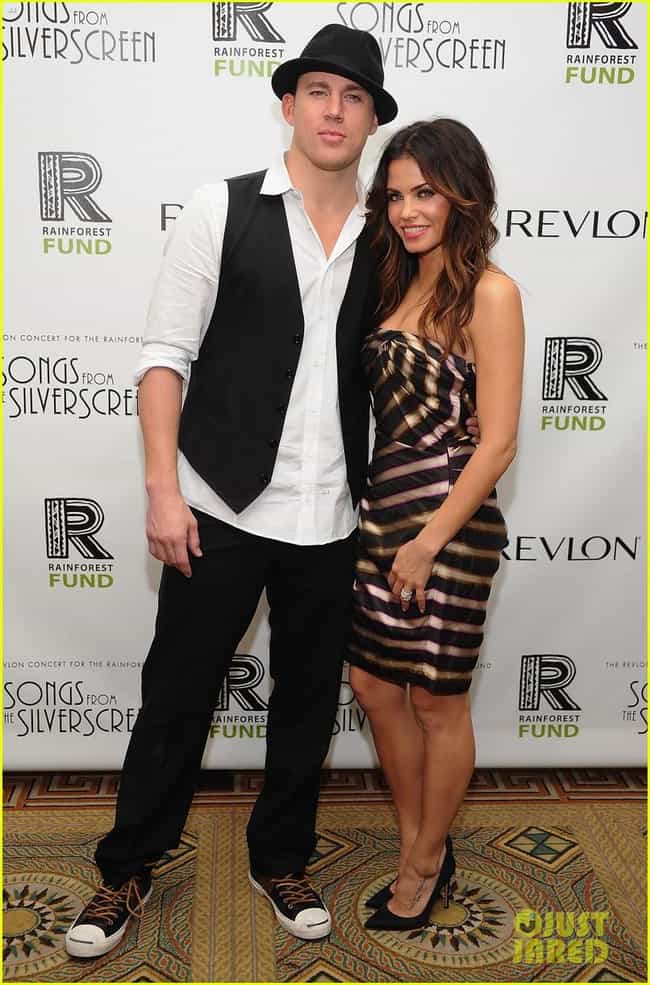 Channing Tatum works closely with The Rainforest Foundation, which was founded by Sting.
Ian Somerhalder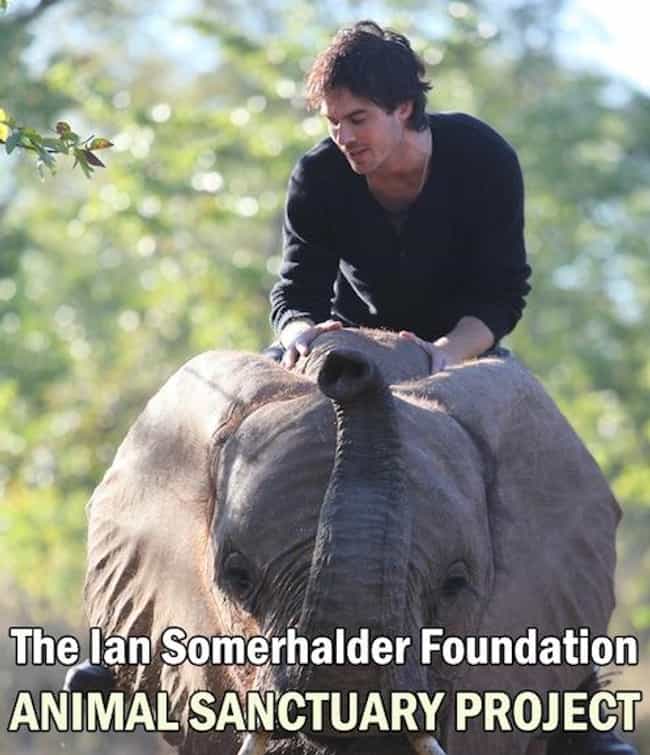 Ian Somerhalder founded the IS Foundation to encourage people to protect the environment. He also supports the It Gets Better Project, and he spoke in front of Congress in support of the Multinational Species Conservation Funds Reauthorization Act.
Petra Nemcova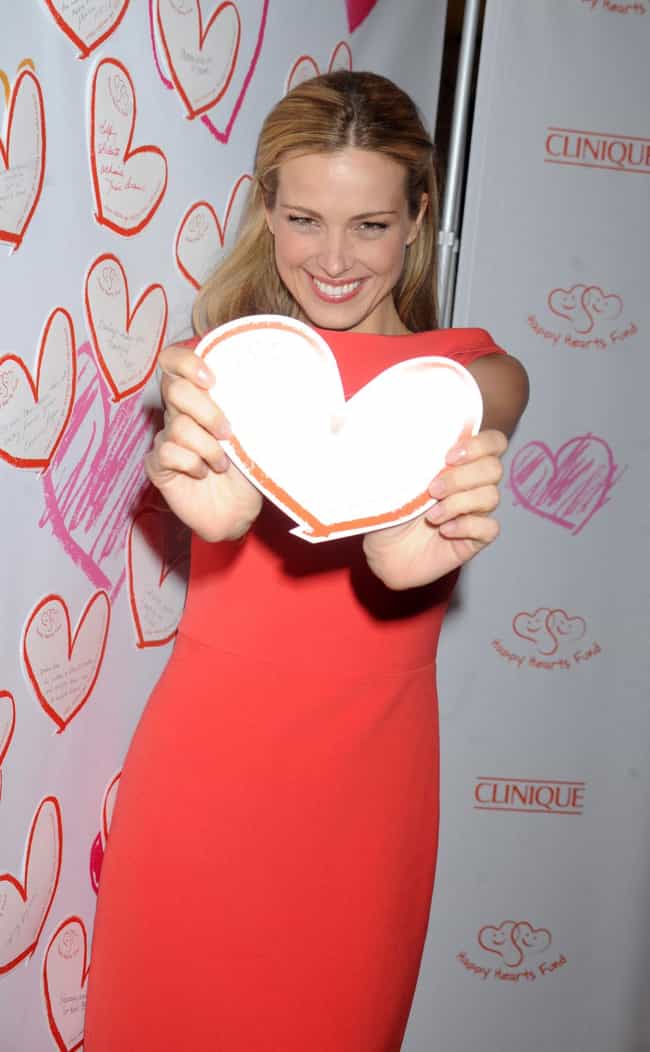 Petra Nemcova founded the Happy Hearts Fund, which helps children who have been the victims of natural disasters. She also supports Music Rising and the Yéle Haiti Foundation.
Dave Matthews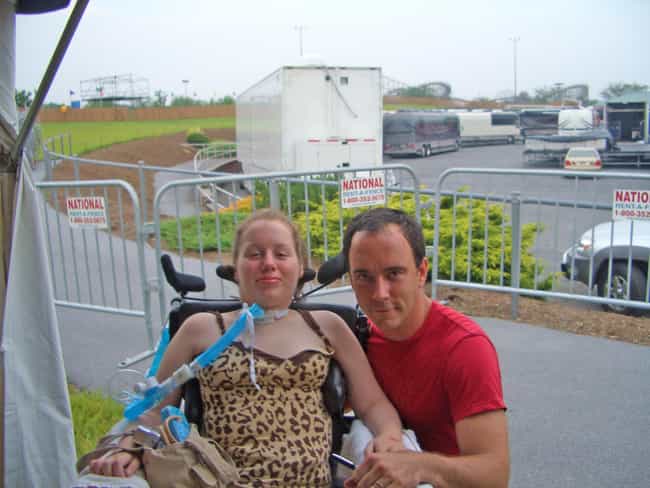 Dave Matthews has been on the board of directors of Farm Aid since 2001. He also supports Artists for a New South Africa, Kids Wish Network, and MusiCares.
Drew Brees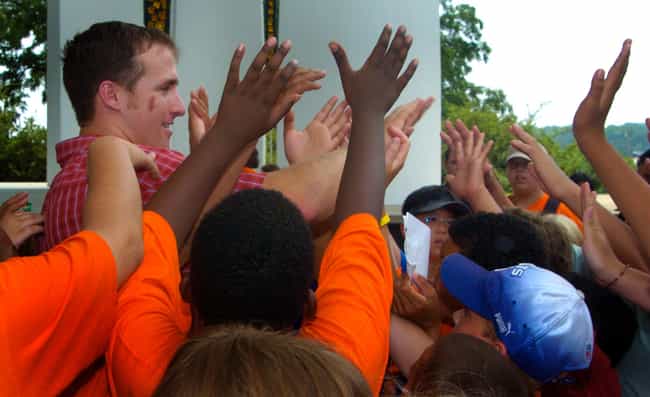 Drew Brees donated $1 million to victims of Hurricane Sandy in 2012. He also founded the Drew Brees Foundation which pledged over $2 million to New Orleans' charities.
Dolly Parton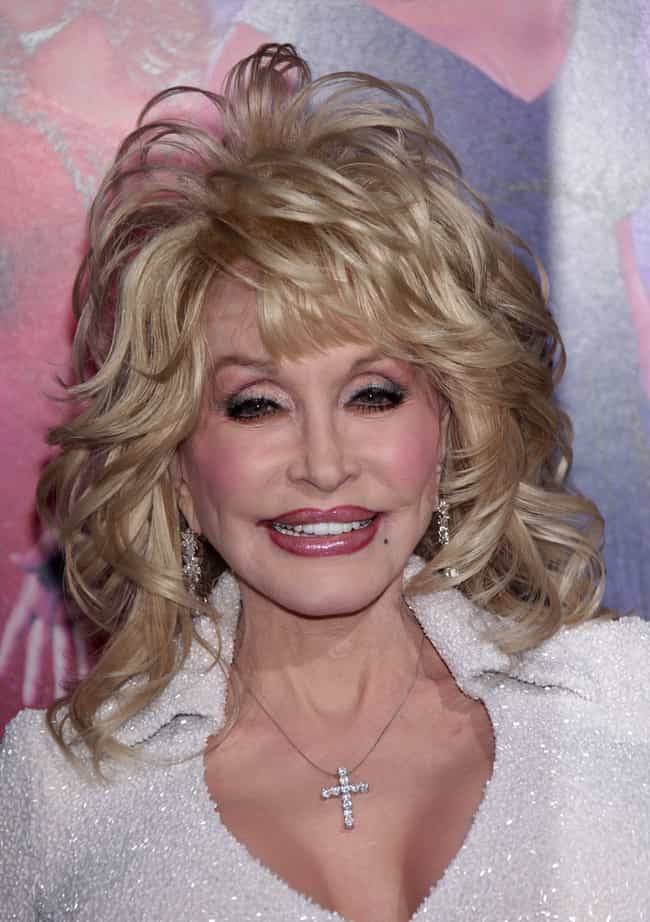 Dolly Parton likes giving away books. The "Jolene" singer and patron saint of Dollywood founded the nonprofit organization Imagination Library in 1995. They began donating books in small counties in Tennessee and rapidly expanded into what the Washington Post calls "a million-book-a-month operation." Parton says she started the organization in honor of her father, and hopes to eventually donate a billion books.

INTERESTING FOR YOU