In the weeks leading up to every kid's favorite holiday, one of the most important parts about getting pumped for Christmas is writing a Christmas list. It's the only way to let your parents, Santa, or anyone who you think is going to buy you presents know what you really want. And the things the kids on this list (a list of Christmas lists – so meta) really want is really funny. These funny kids Christmas lists are full of things that you'd never think to wish for in a million years – things like a trampoline to the moon, giant cockroaches, and bacon. You know, the kind of things that every kid wants. Break out the quill and fancy onion paper, and check out these kids who know exactly what they want for Christmas.
The funny things kids want for Christmas totally crush the Christmas list game. Whether they're asking for ALL THE PUZZLES or robot cats, the items on these funny Christmas lists are some of the best things that anyone has asked to receive on any holiday ever. So take a gander at the wacky things that kids put on their Christmas lists, and be inspired that so many of Santa's beautiful children know exactly what they want out of life.
Plus, if you want to make the nice list, be sure to vote up the funniest Christmas lists below and tell everyone what you're asking Santa for this year – especially if it's a trampoline that bounces you up to the moon, because that sounds crazy awesome.
This Is Definitely fom the '90s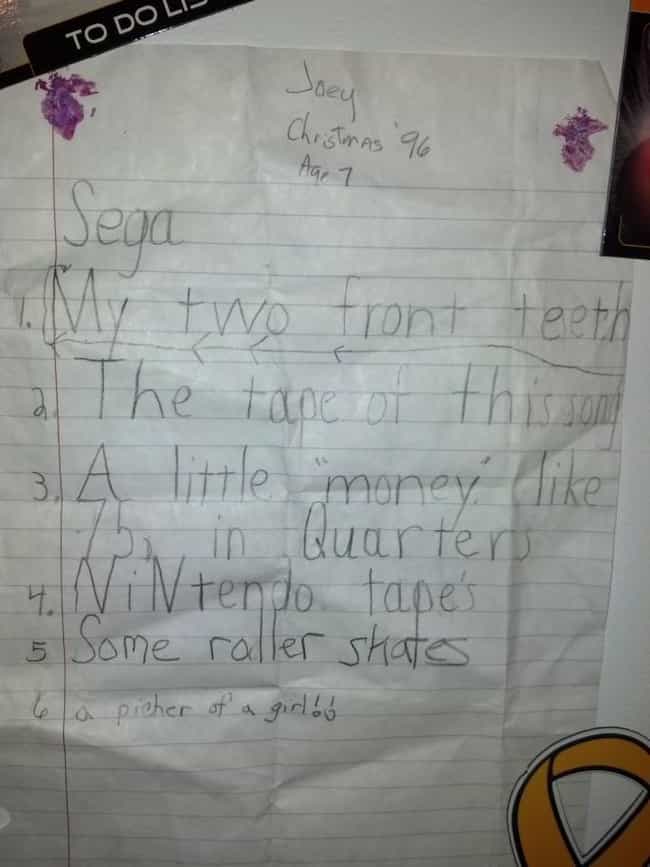 What Child Doesn't Want a Yak?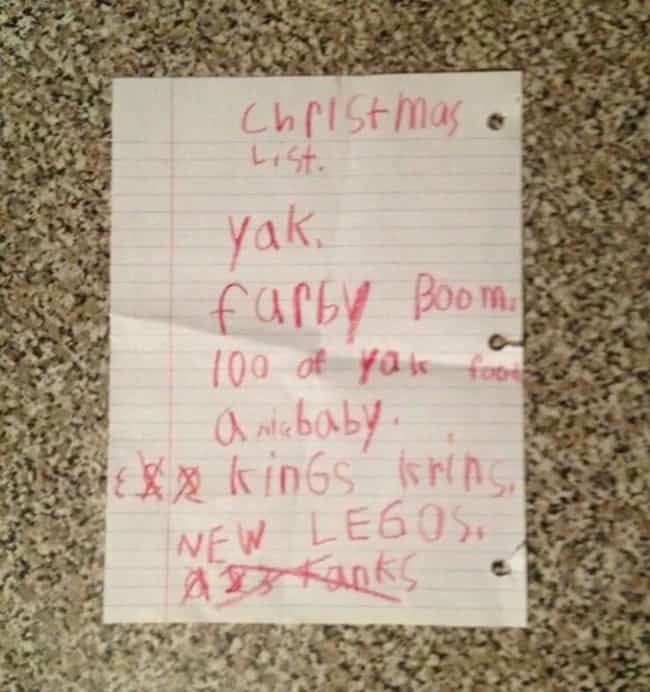 Christmas List or Grocery List?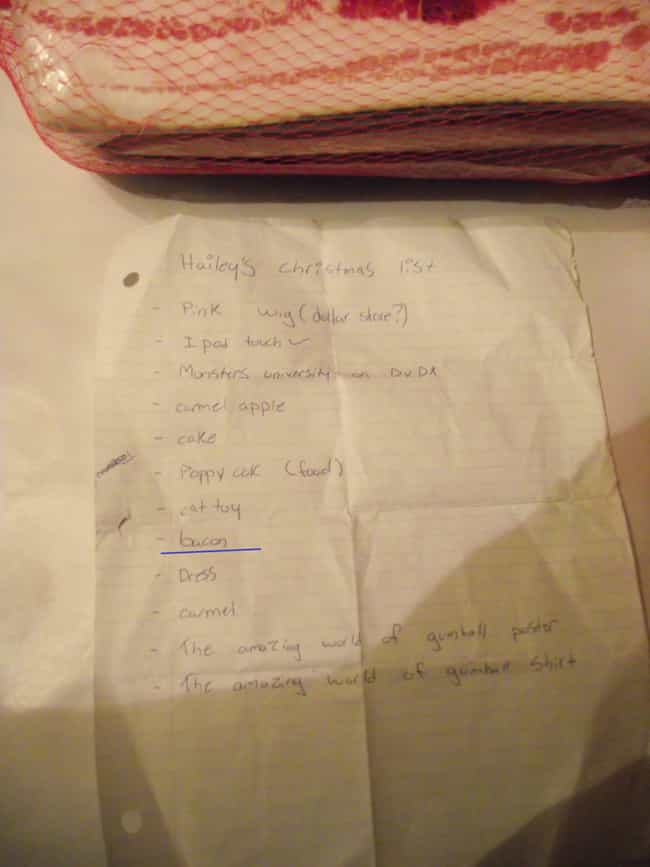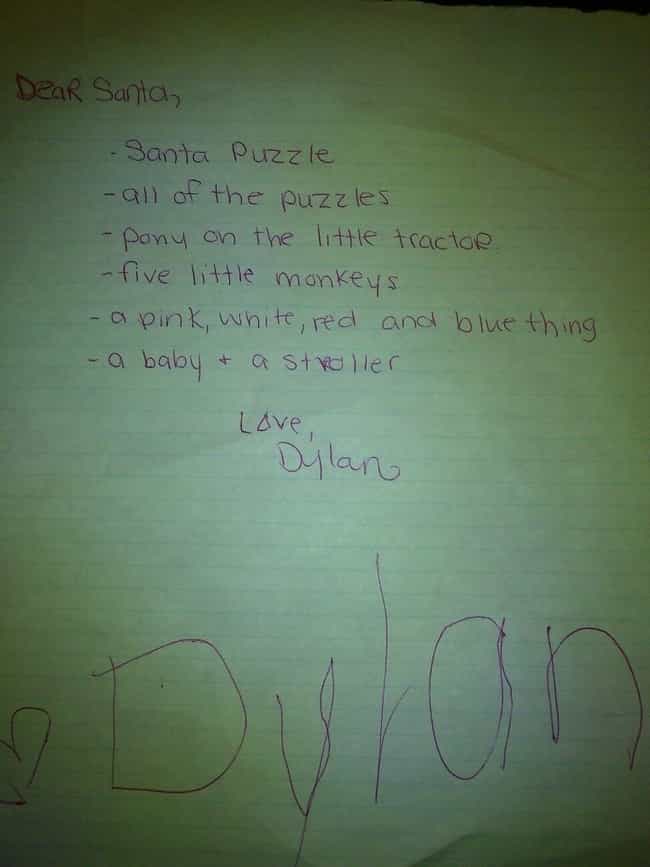 You Don't Want Your Bible to Be Too Big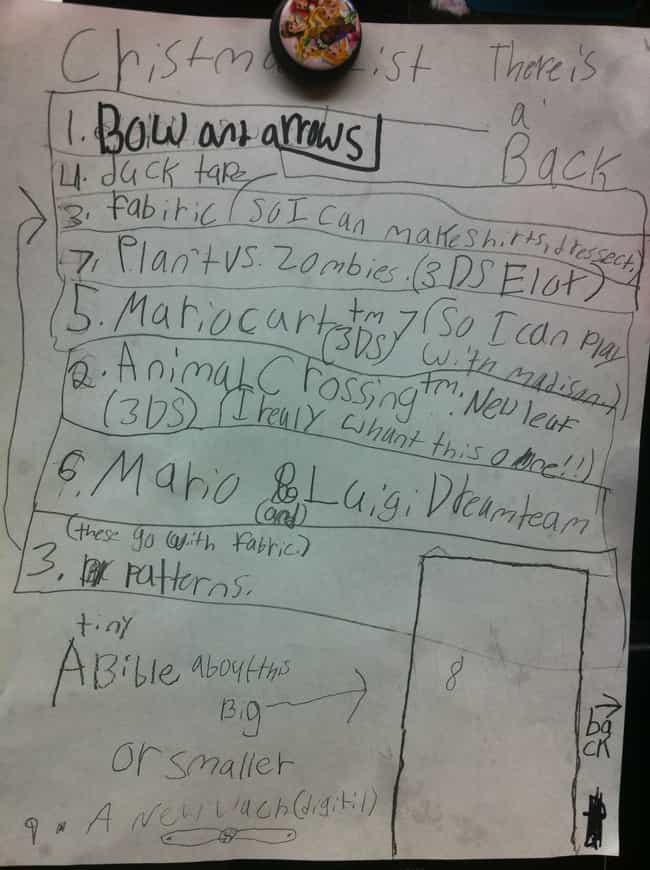 Don't YOU Remember Your First Book About Potatoes?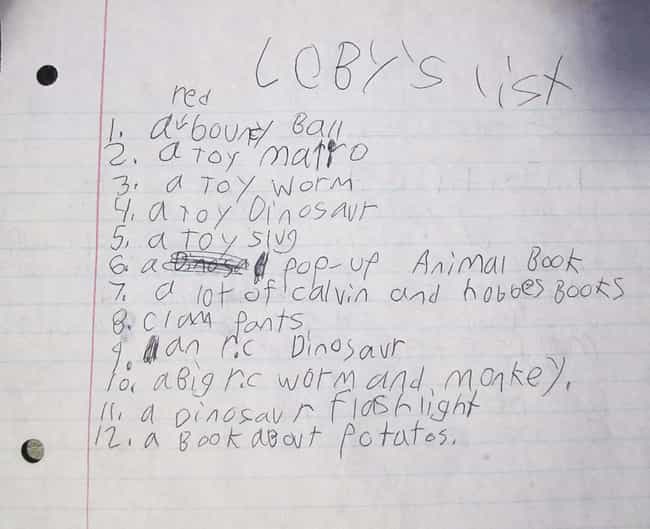 The Super Nintendo: the Only Gaming System for People Who Are Good and Bad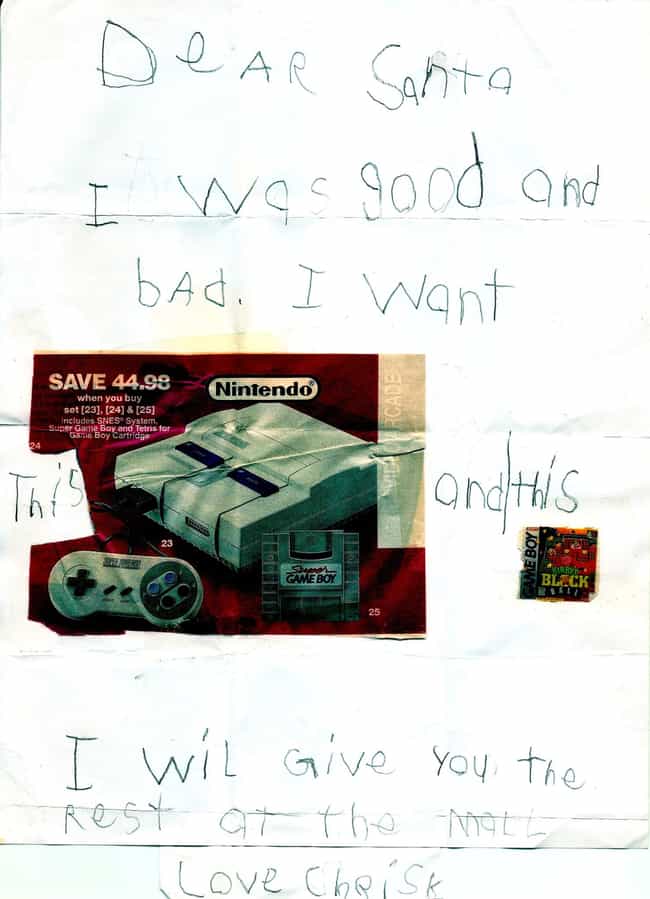 Is This Kid Starting His Own Towing Business?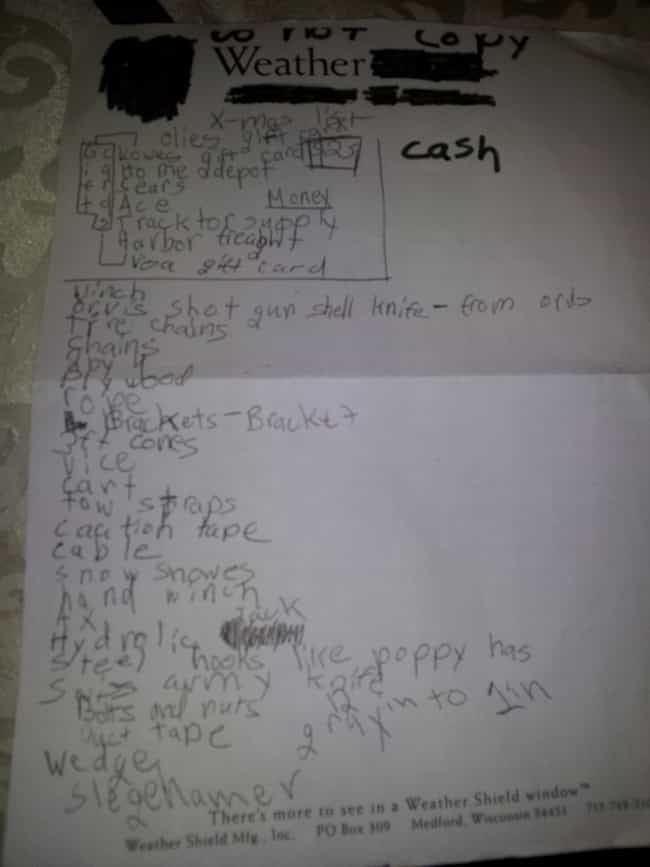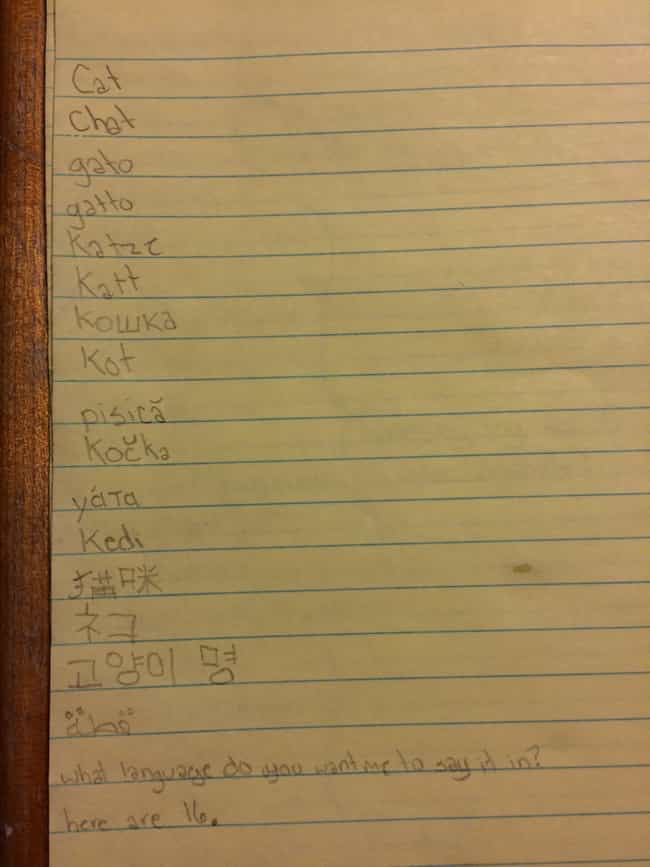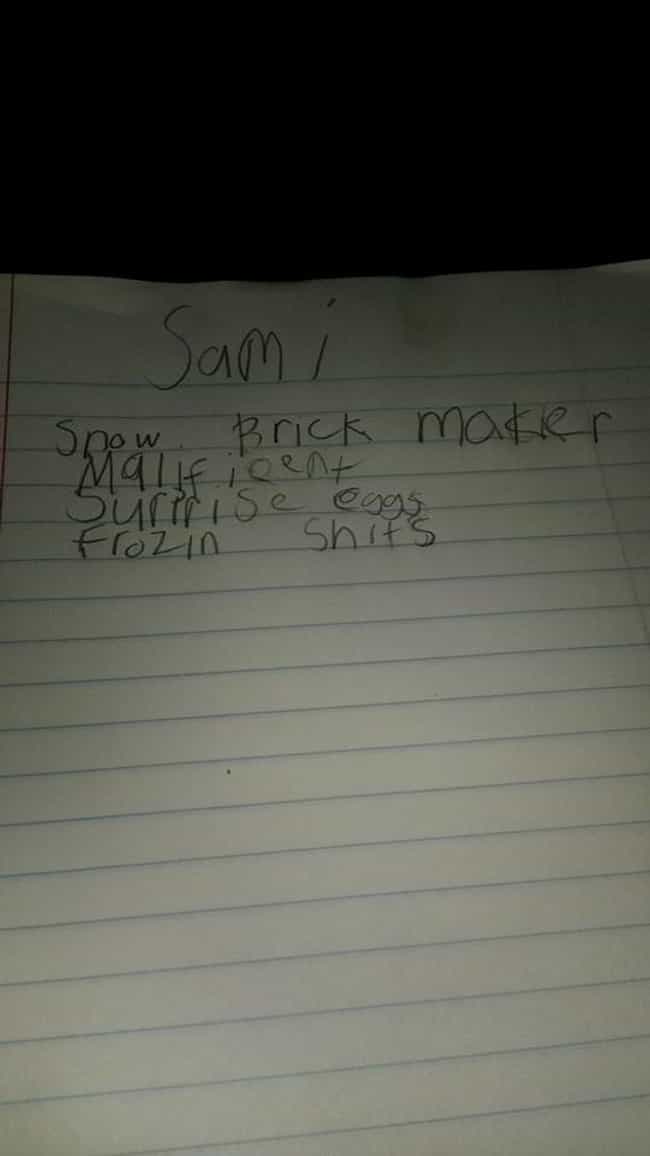 Giant Cockroach and a Sniper Rifle? Nice!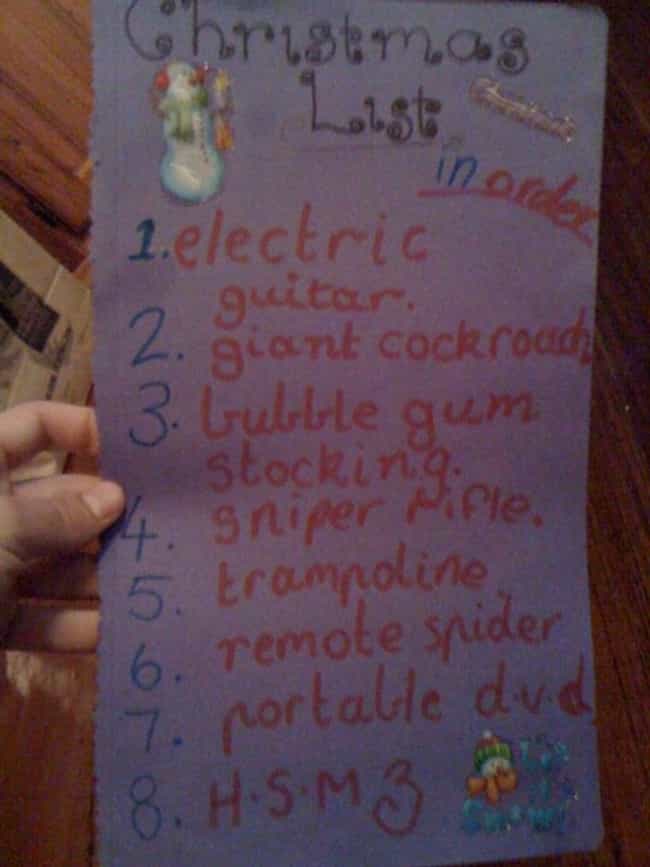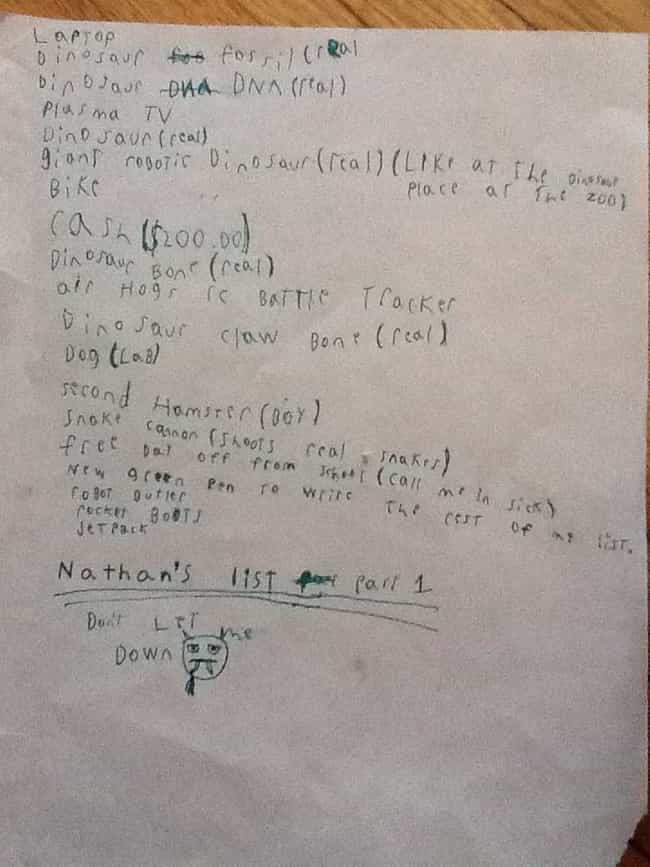 All of the Beanie Babies; Give Them to Me
Who Knew S.A.N.T.A. Was an Acronym?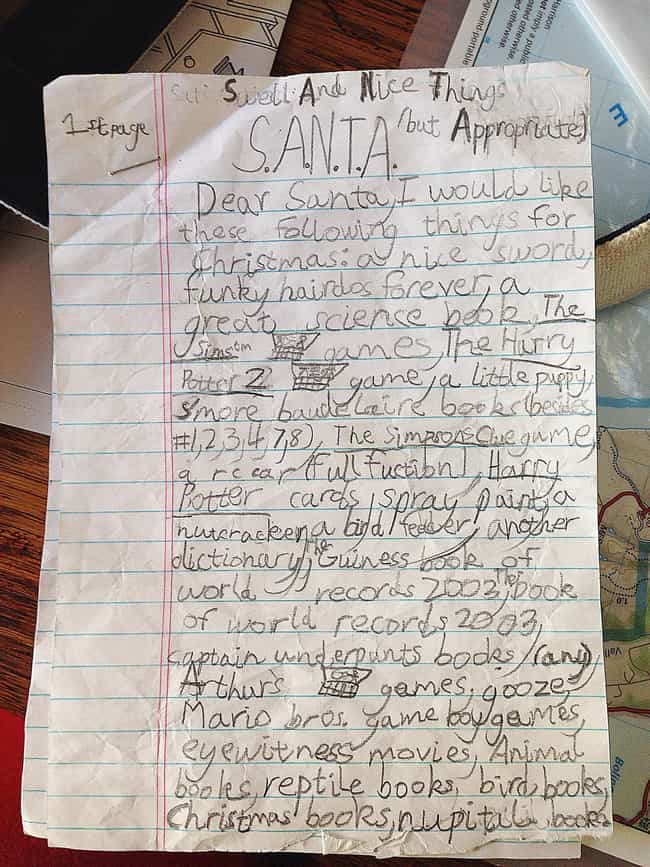 Who Wouldn't Like to Have More?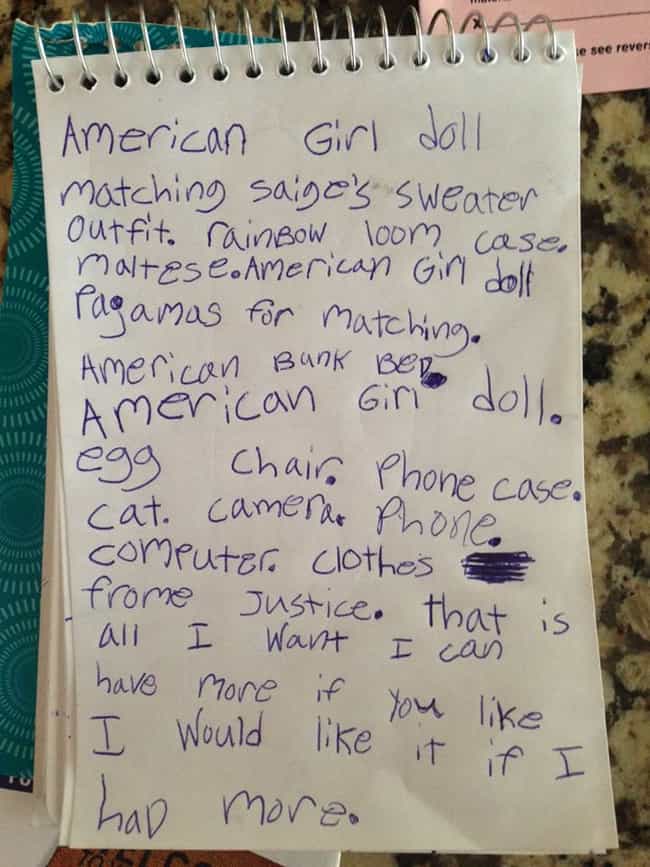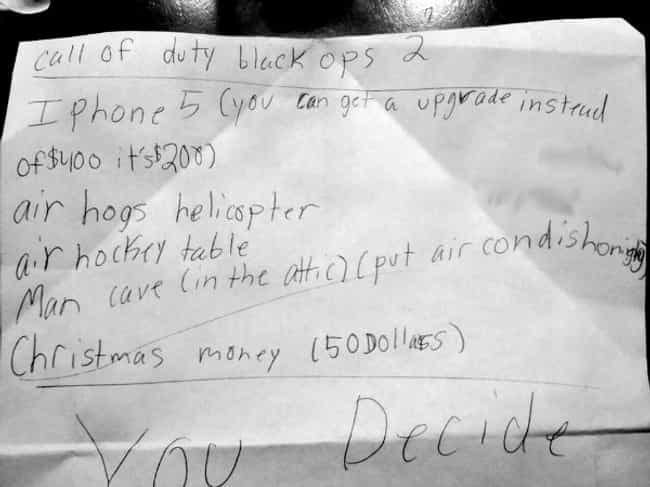 Who Doesn't Want a Flying Car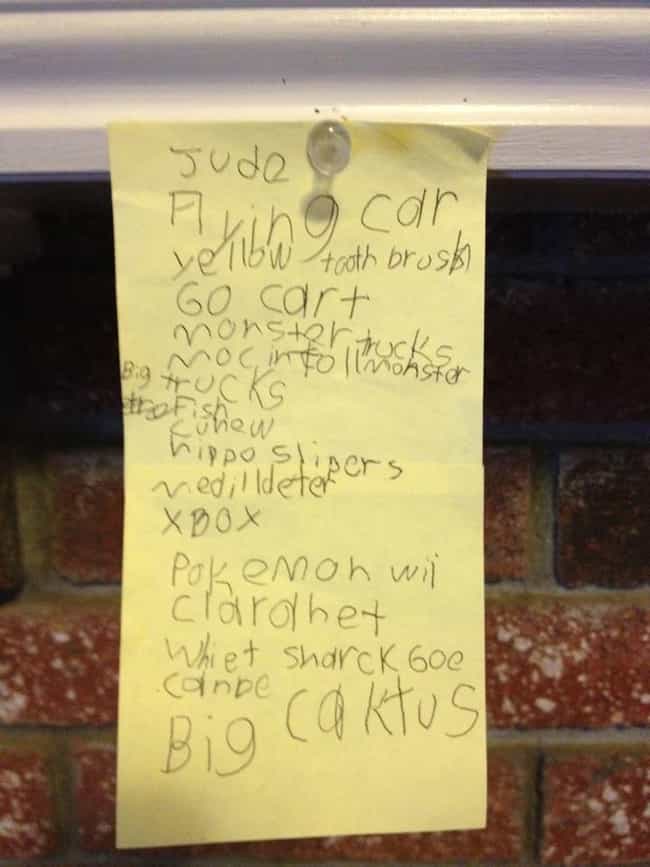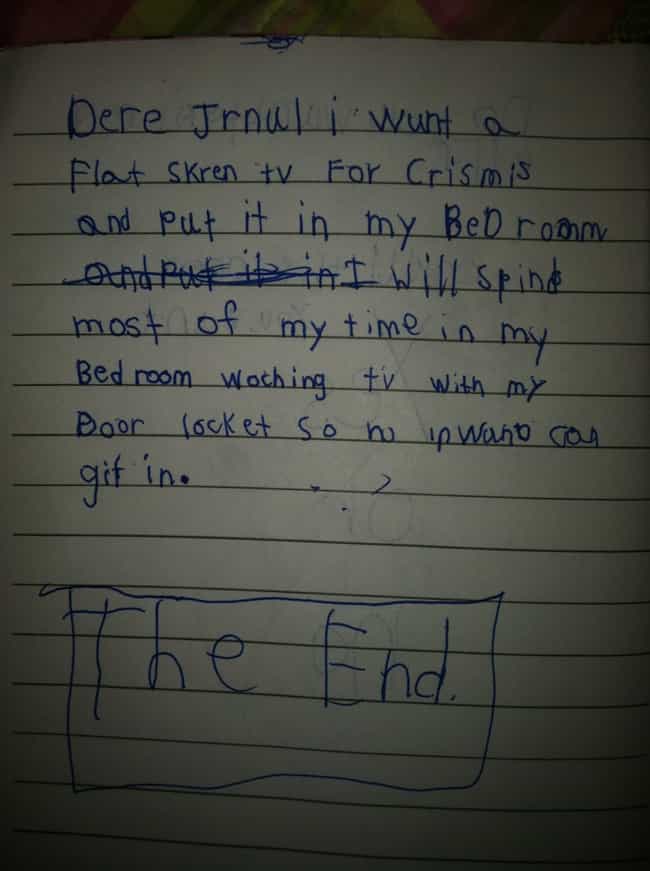 Combat Boots, Plaid Shirt, What Year Is This?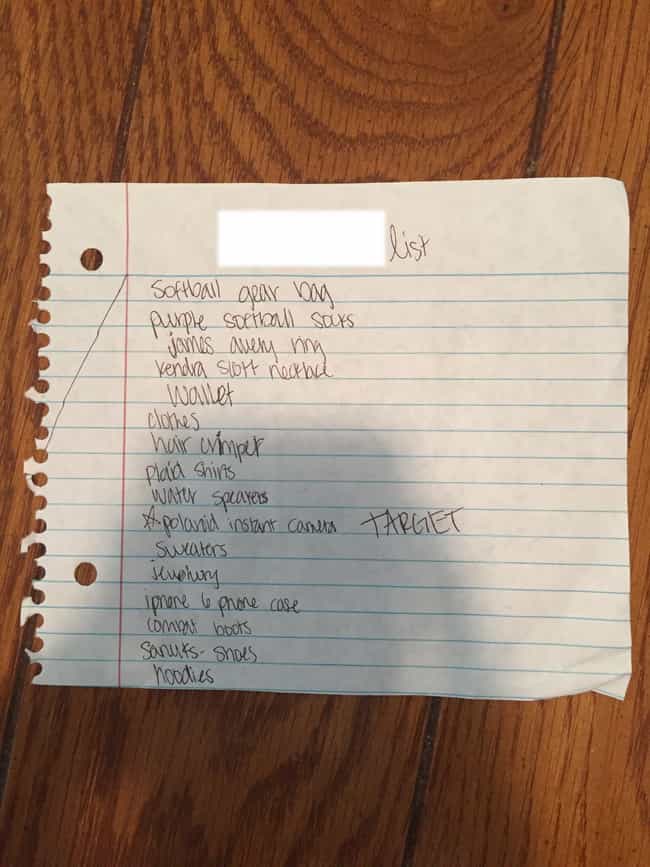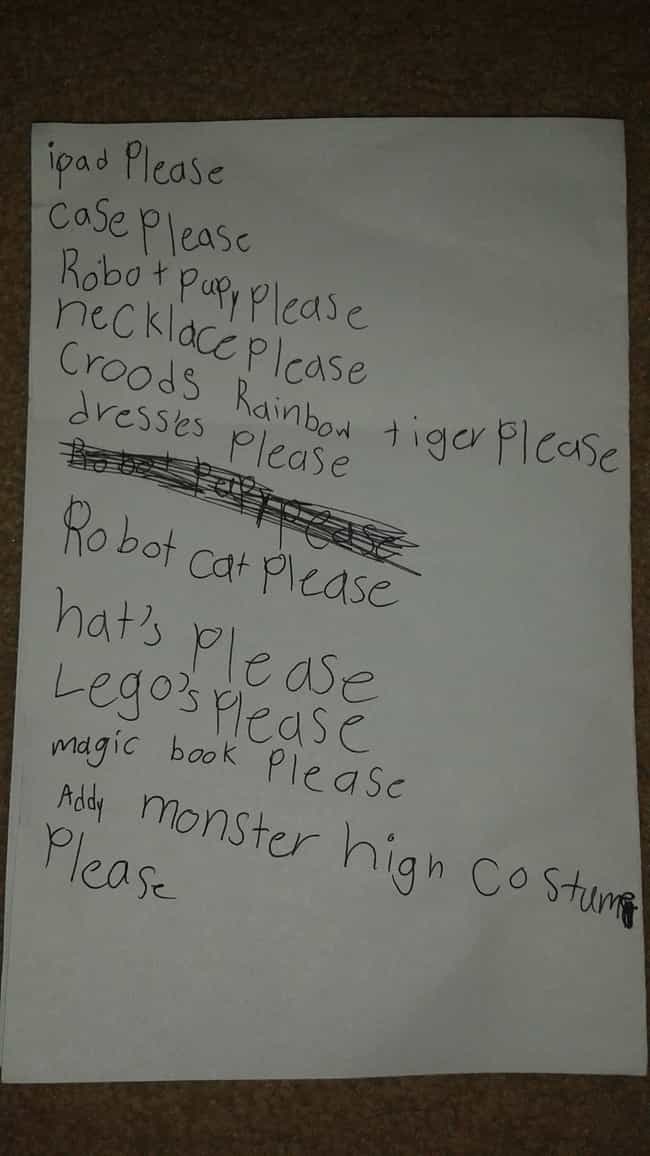 That's a Pretty Big Trampoline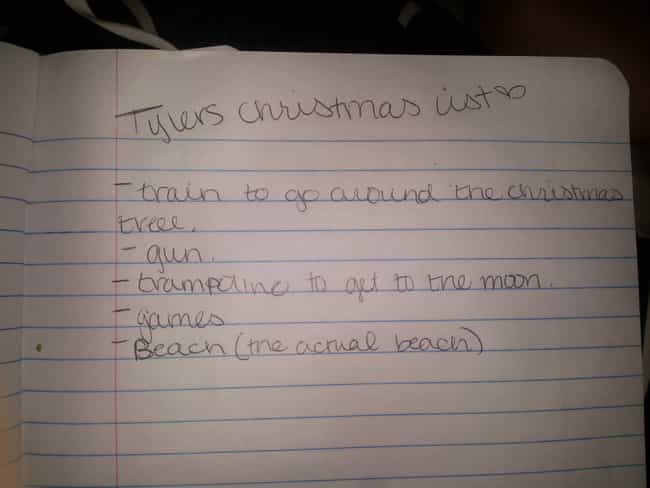 Christmas List or Baby Serial Killer Checklist?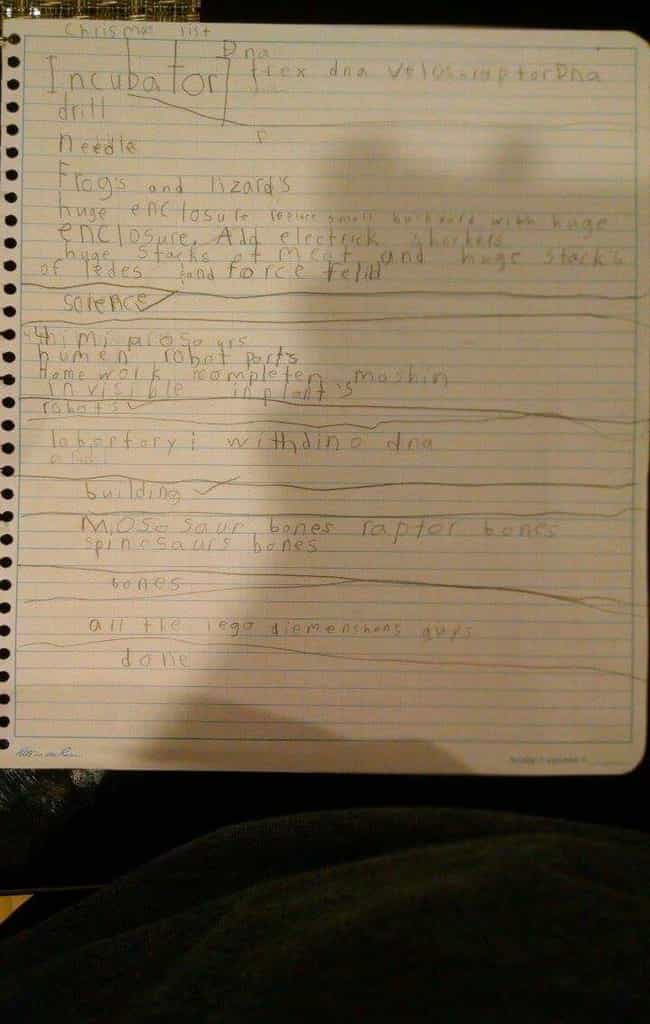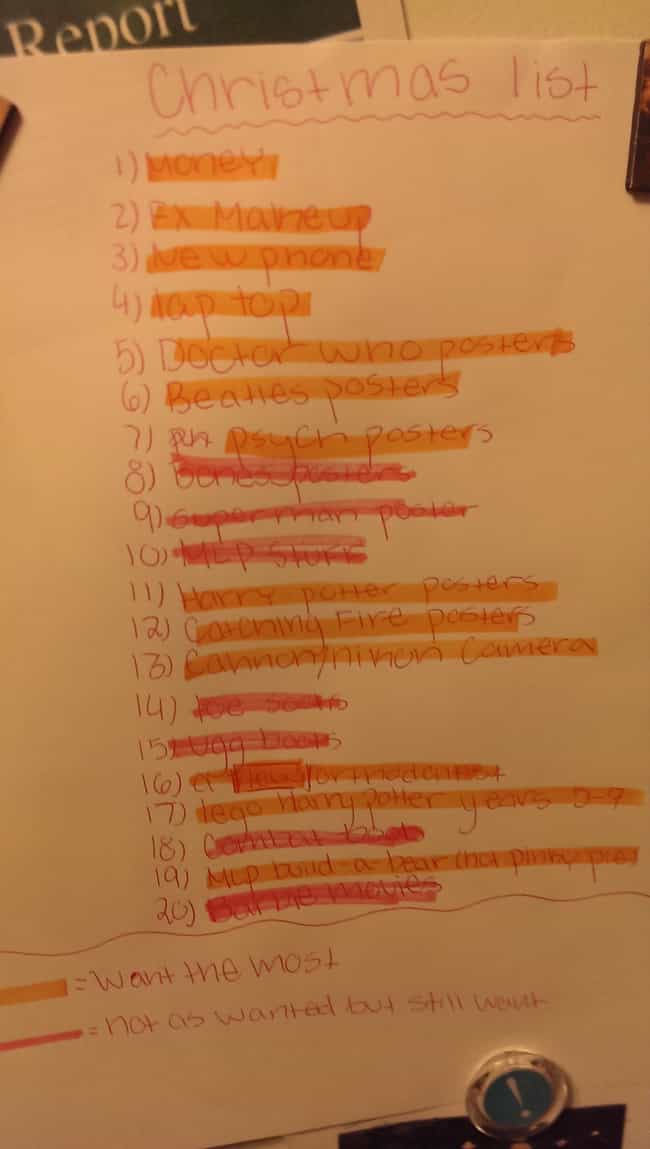 Um… What's Happening with Number 10?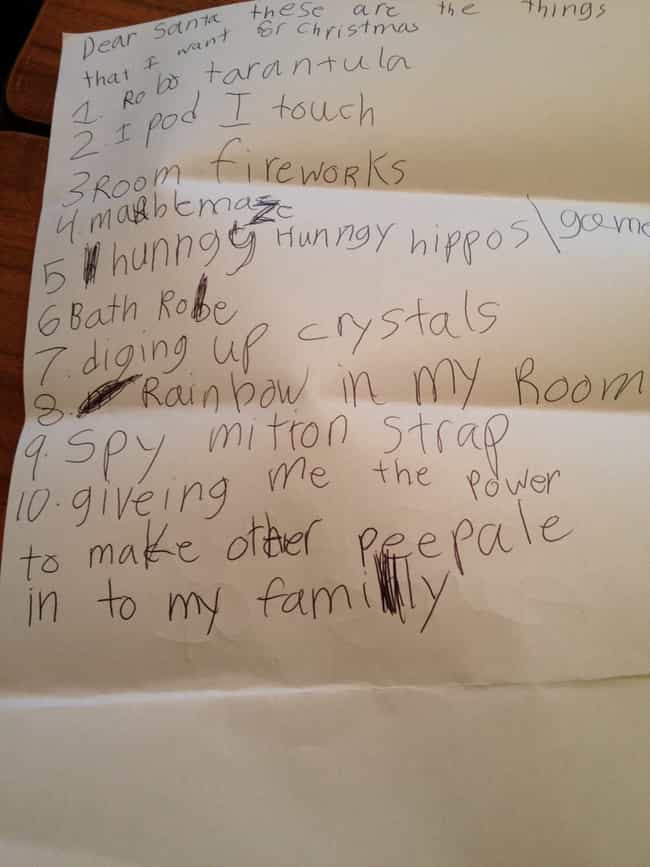 That's Too Many Girlfriends
Good Thing He Specified How He Liked His Bacon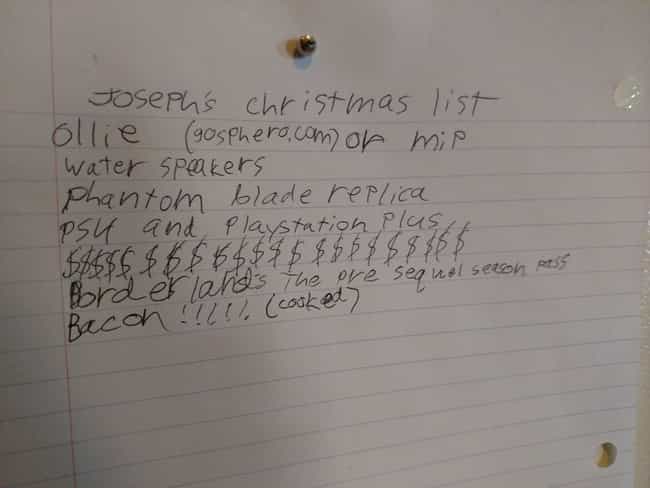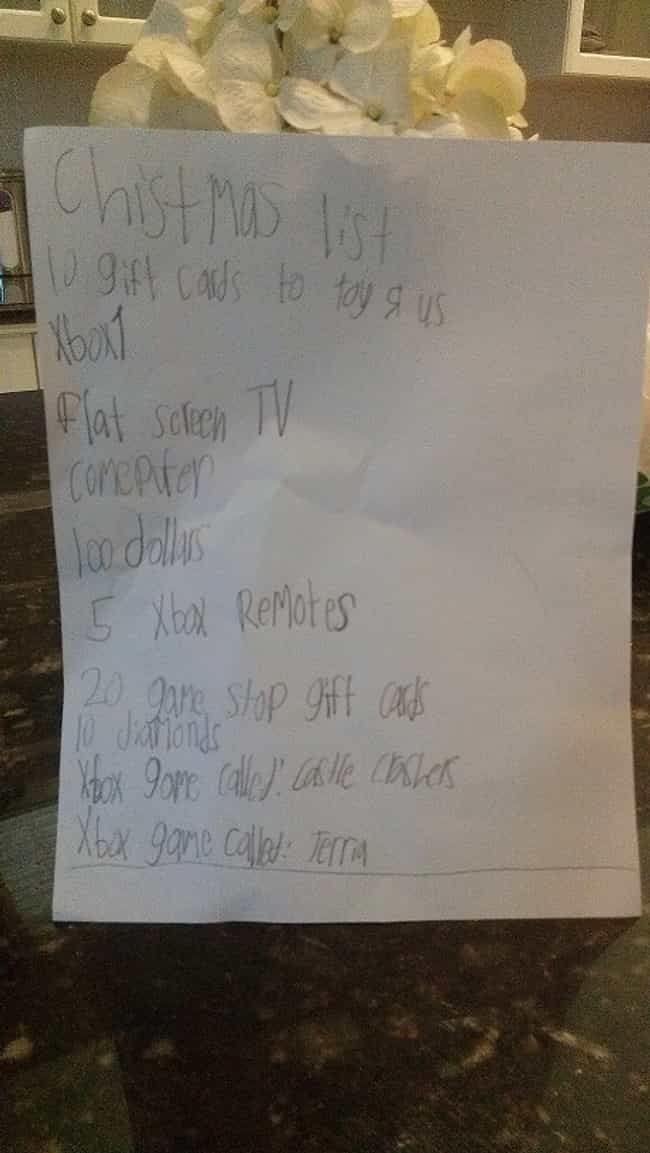 Go to Heaven and "Hottest Girlfriend" are Technically the Same Thing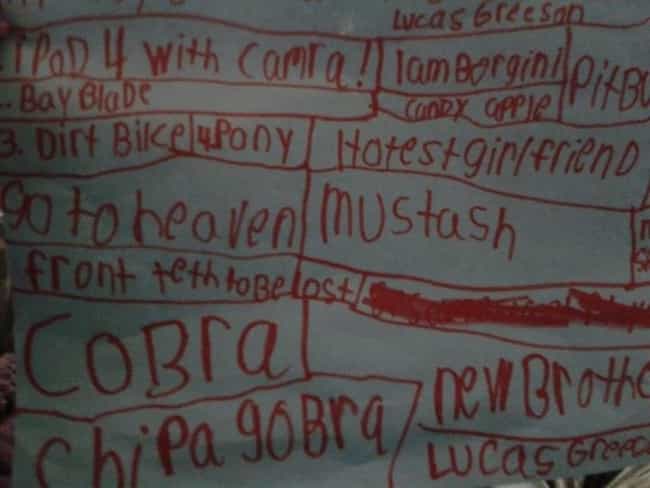 Do They Make Bacon Sunflower Seeds?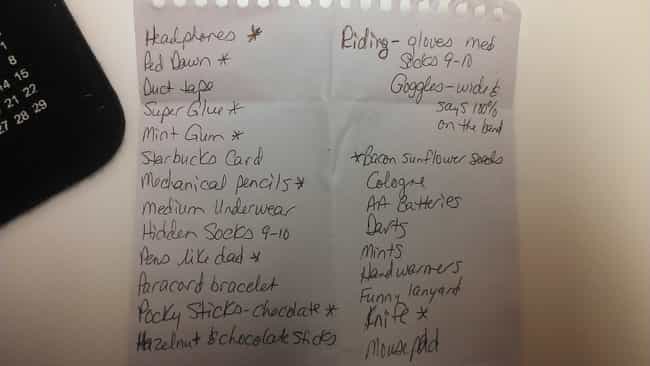 INTERESTING FOR YOU