The best part of wedding planning is definitely picking the cake. The flowers, the decor, the dress: they're all just big, stressful headaches. At least with the wedding cake, you get to eat some delicious frosting while you figure out what to choose. After all, what can go wrong when it comes to fondant and buttercream? It turns out the answer is: a whole lot.
When you're ready to plan your own big day, take a page from these wedding cake
fails
and don't try anything crazy. That means saying no when your grandma offers to bake it for you, and remembering that all those DIY pinterest wedding
cakes
online are complete lies. These ugly wedding cakes are enough to scare anyone into hiring a
real
professional.
From wedding cakes that are falling over to sugary wonders that are melting in the bright sun, these cakes probably shouldn't have even been photographed. Better to serve your guests a sheet cake from the grocery story than subject them to a penis-shaped mishap or a cake that looks exactly like the bride.
Feast your eyes on some of the worst wedding cakes of all time!
Are There Pickles Lining This Bad Boy?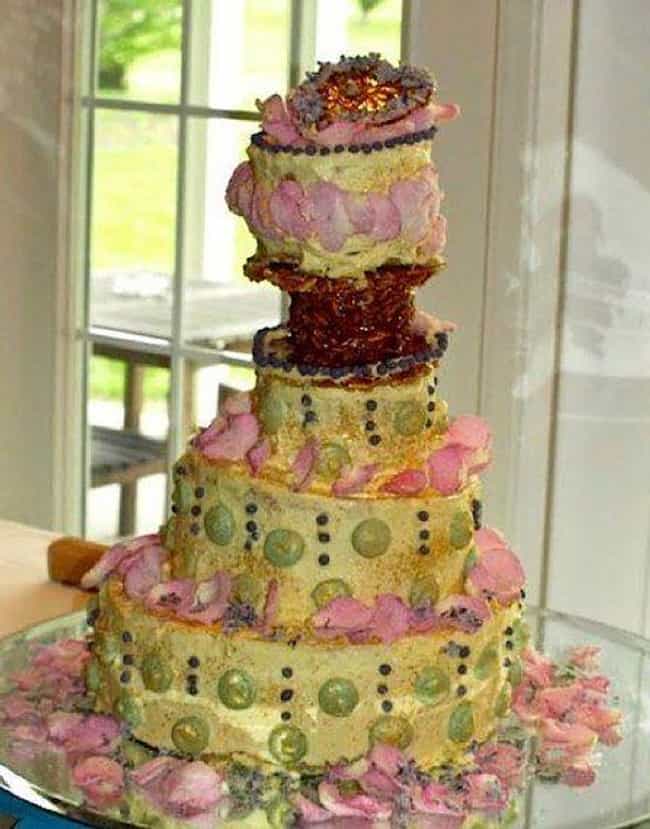 Not Entirely Sure This Couple Wasn't Already Related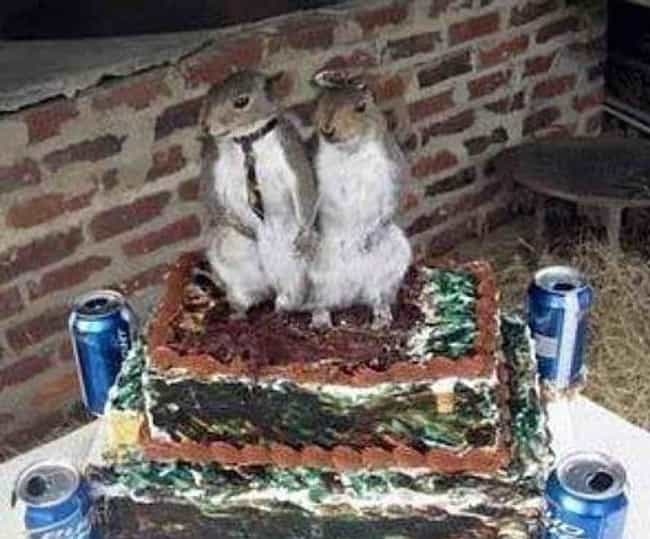 Save It for the Honeymoon, Folks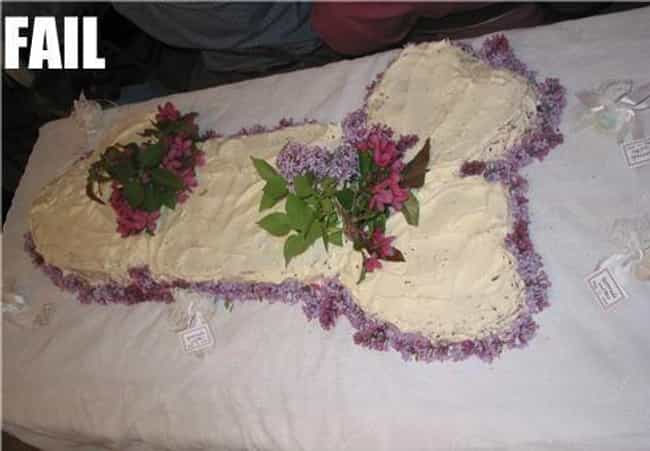 Vanity = Nailing It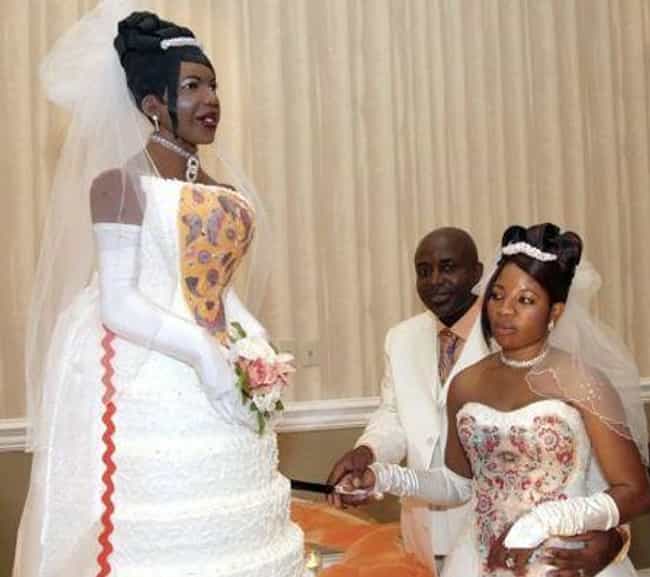 When Grandma Offers to Bake the Cake Herself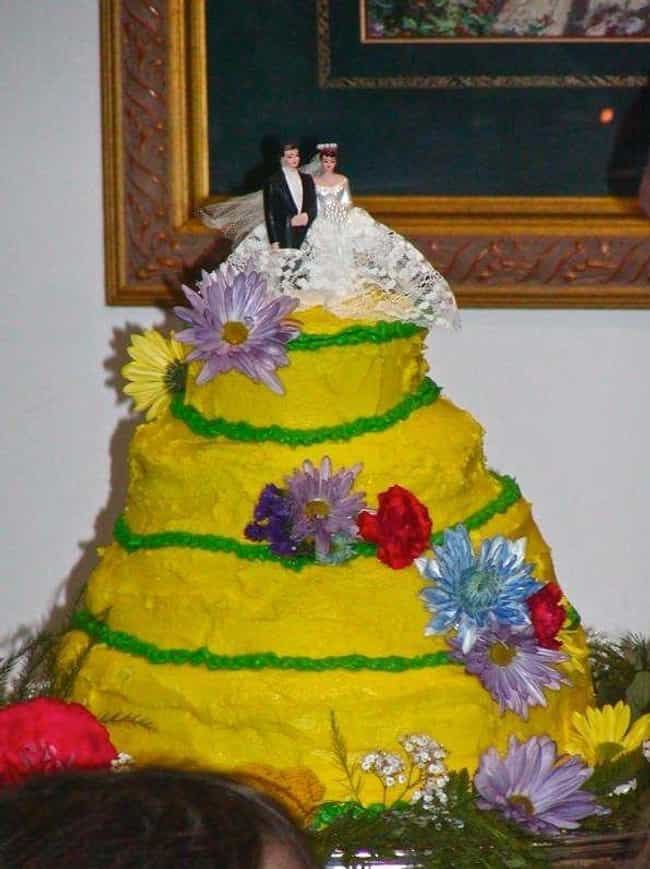 … Not Even Sure Where to Start on This One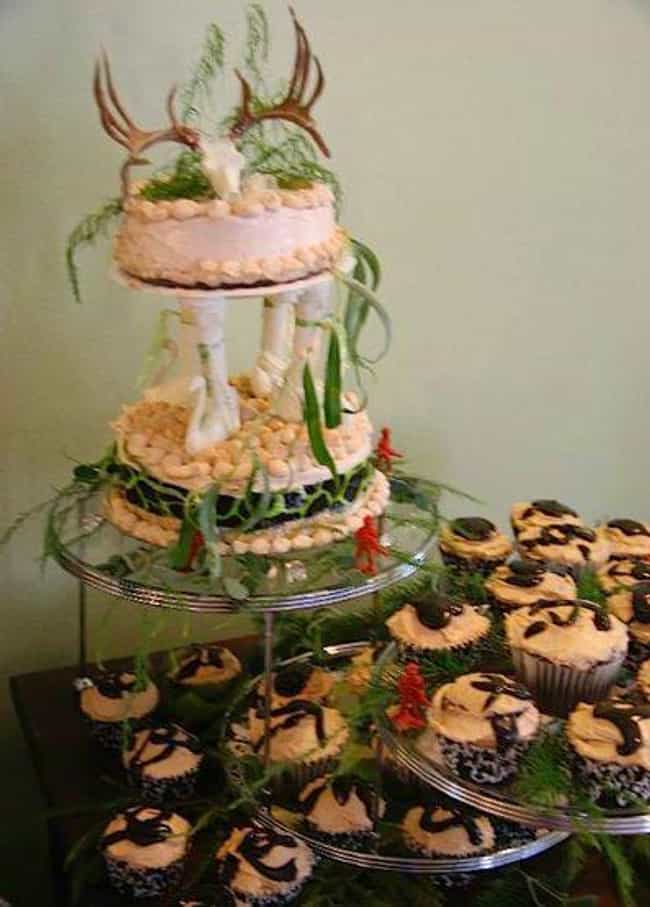 How Priceless Is the Smirk on the Little Girl Behind Them?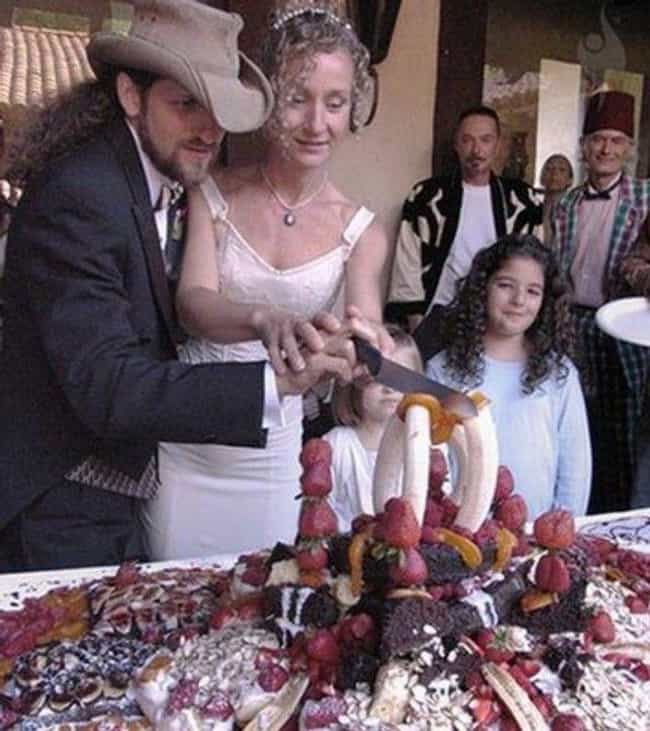 Romance… You're Doing It Wrong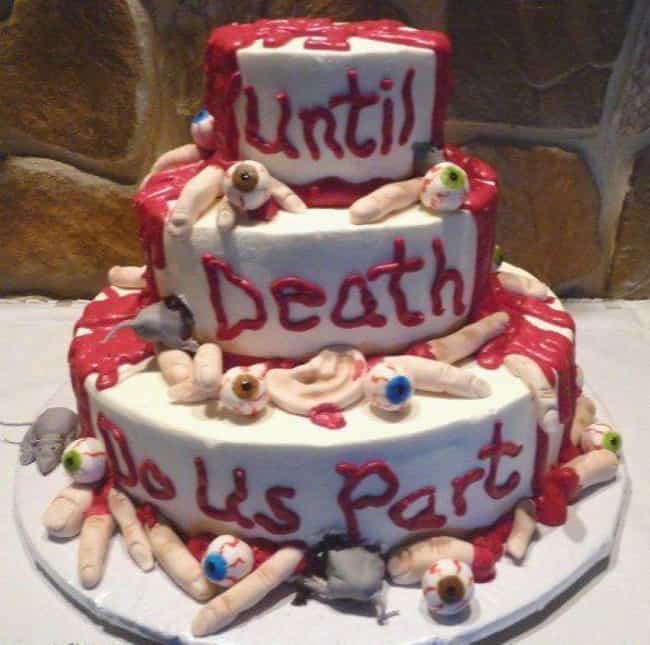 Jack and Jill Go Up a Hill with Tragic Results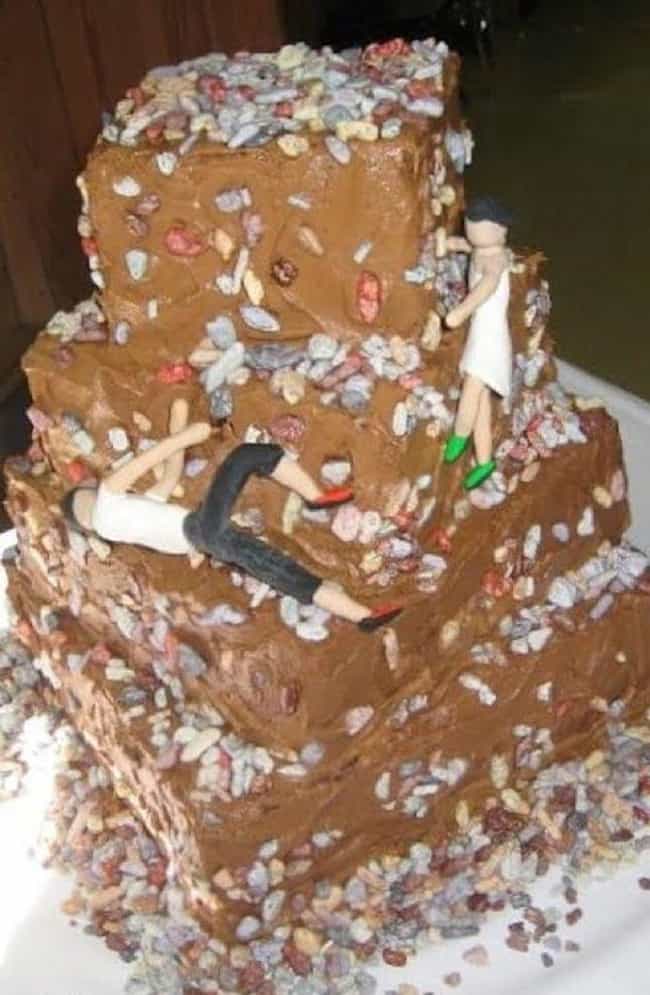 Sushi Cake? No Thanks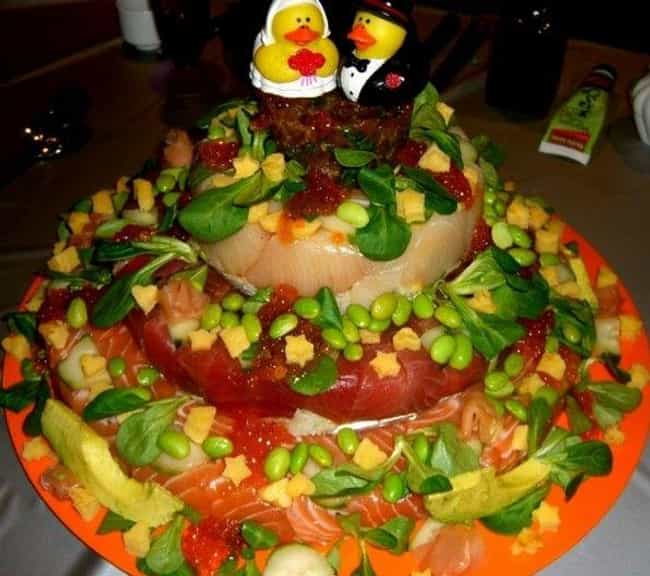 … Nailed It

There's a Time and a Place, Your Wedding Is Neither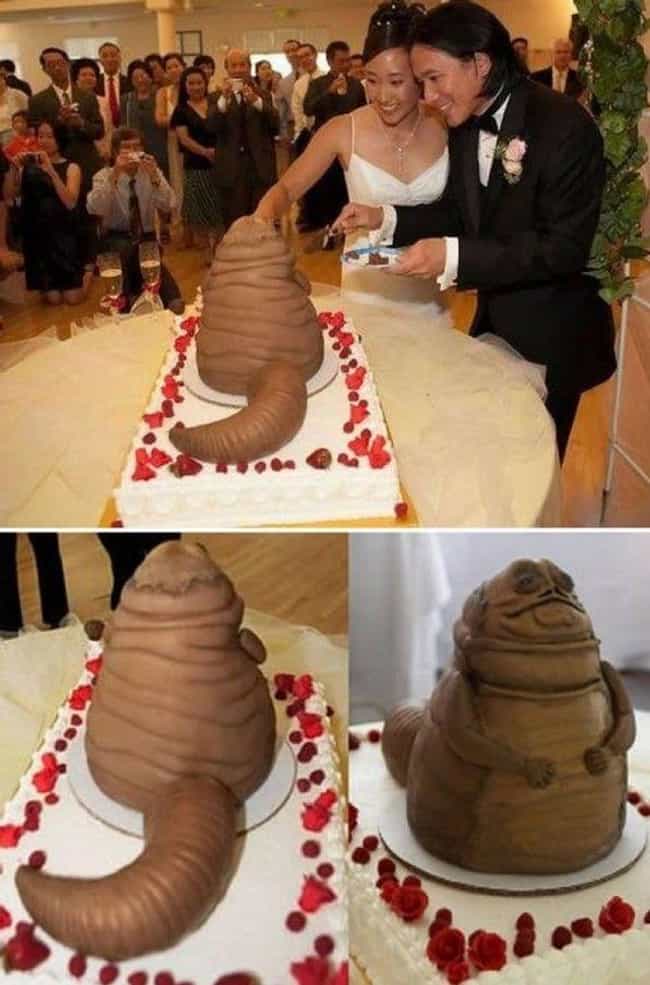 That Awkward Moment When No One Can Find the Cake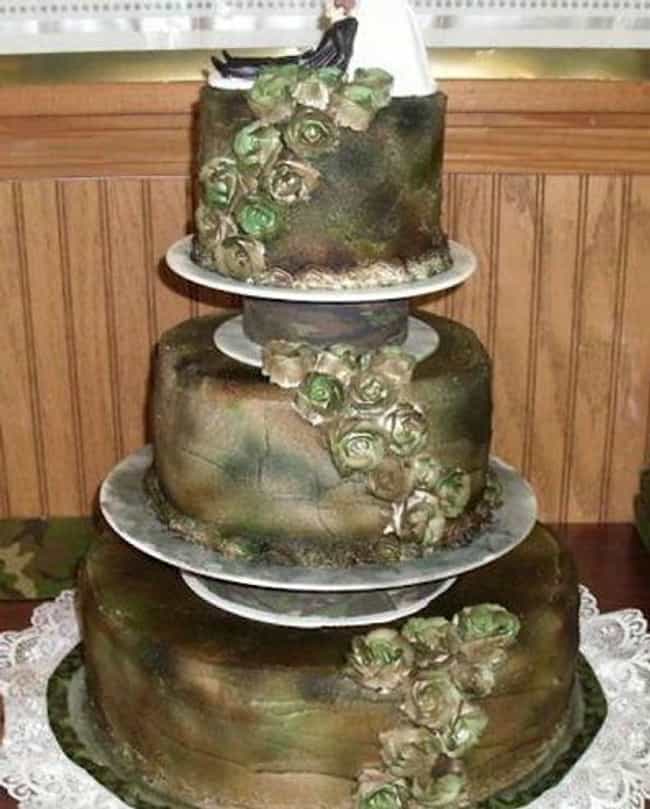 When Toddlers Wed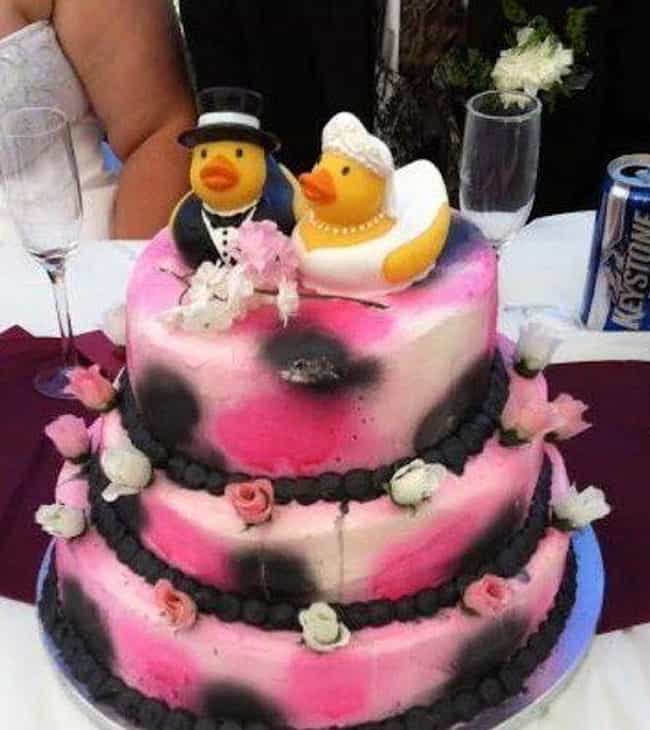 Does This Remind Anyone Else of Pink Slime?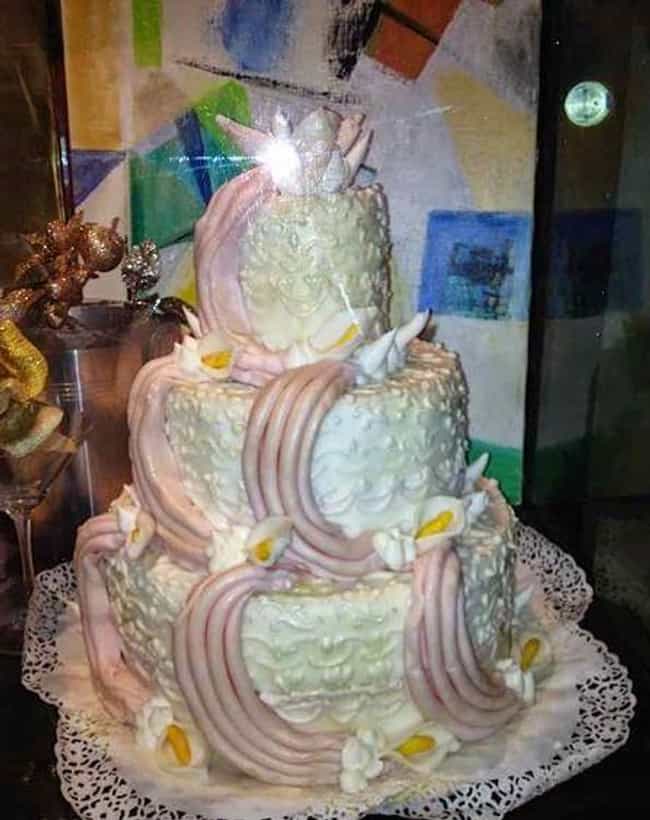 The Subtly Penis-Shaped Sand Castle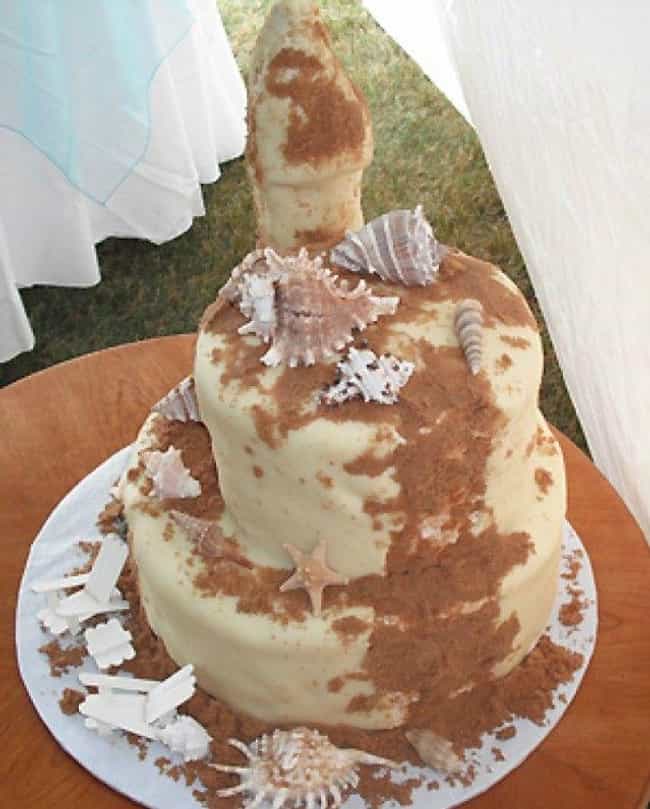 Strawberry Shortcake Grows Up to Find Love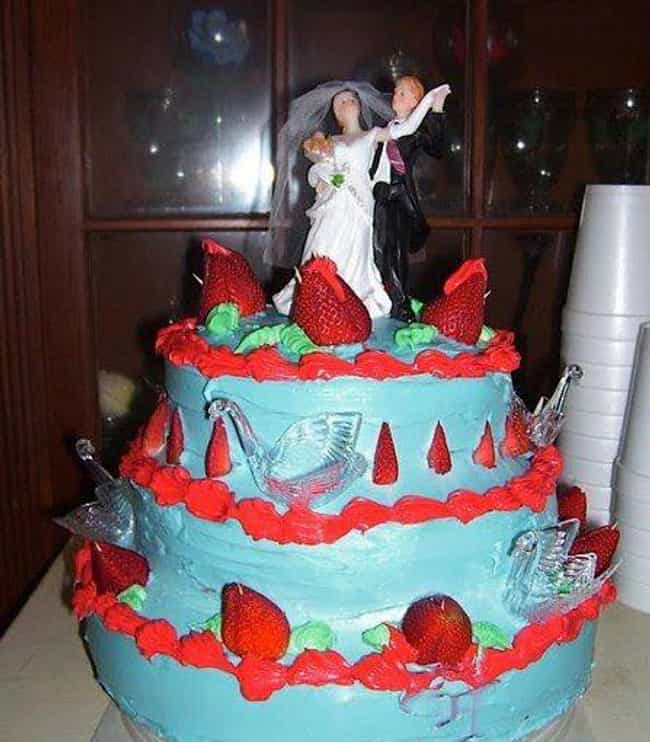 When Bees Suddenly Start to Swarm Your Cake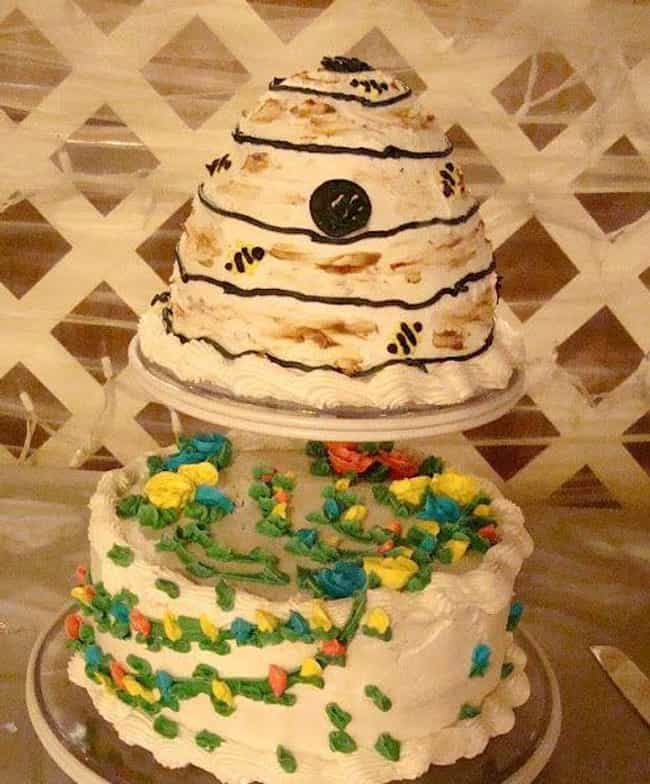 Guess They're Ready for the Honeymoon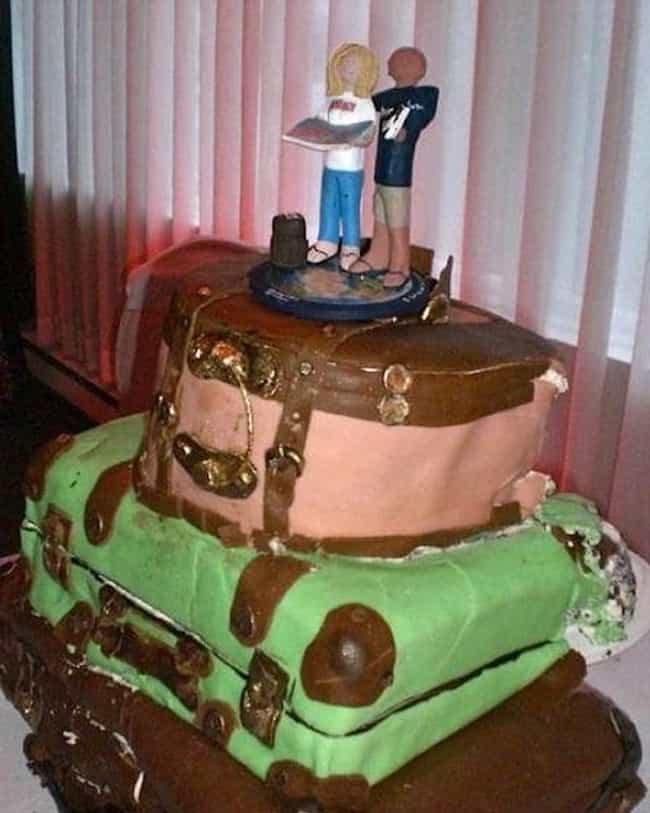 When You Just Can't Decide What You Want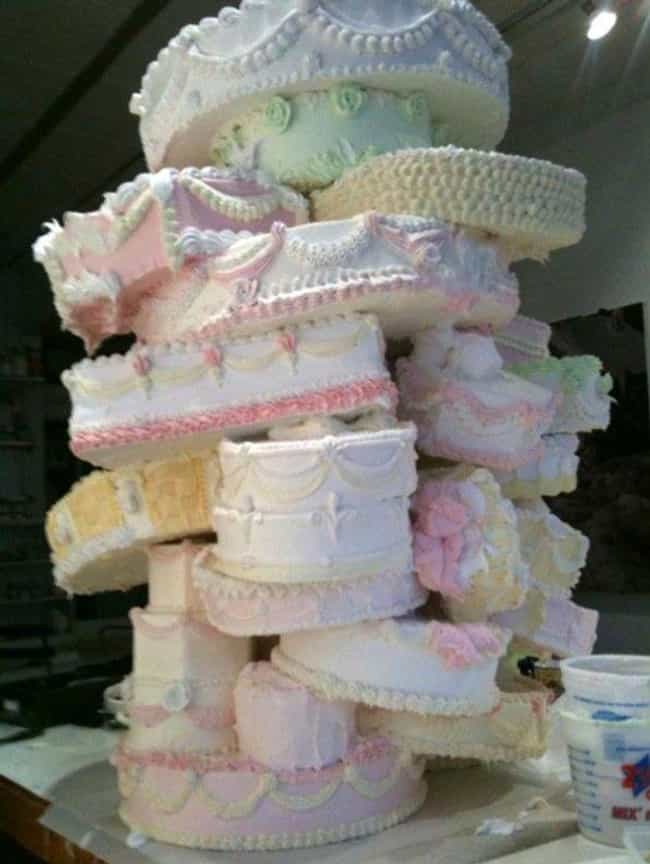 When Your Cake's Dress Is Even Worse than Your Bridesmaids'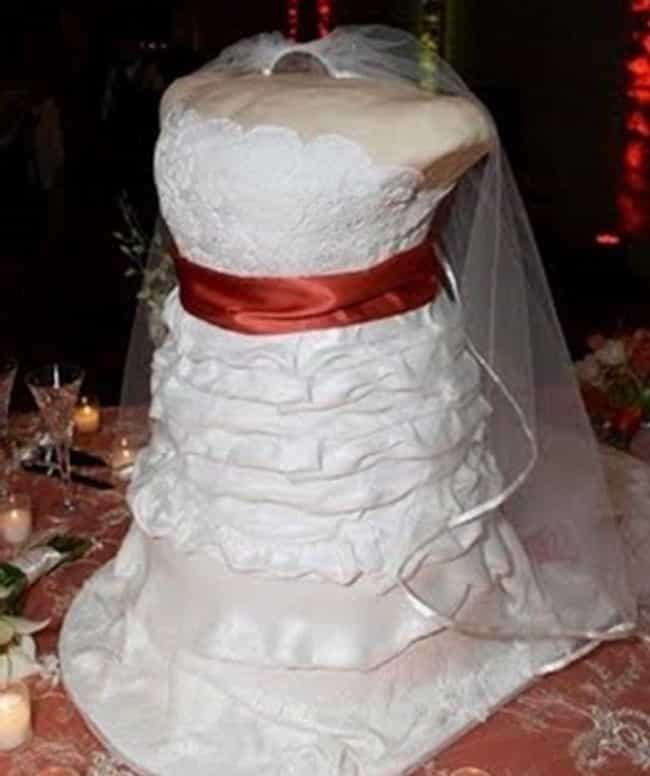 When Muppets Get Married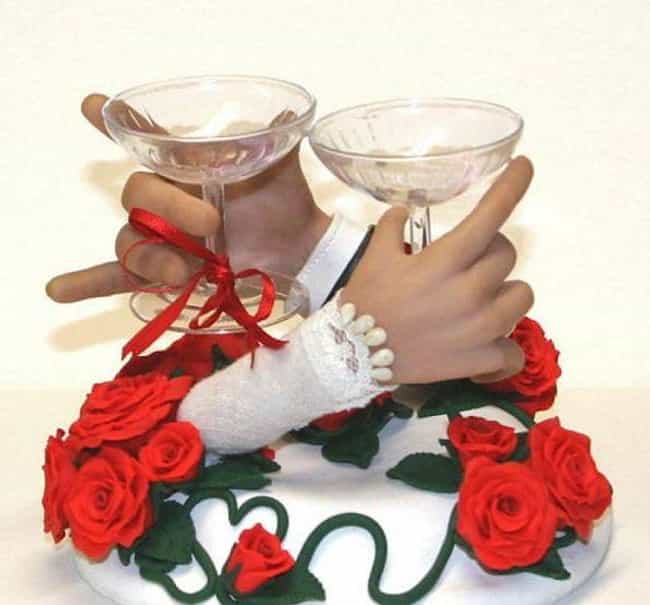 The Leaning Tower of Matrimony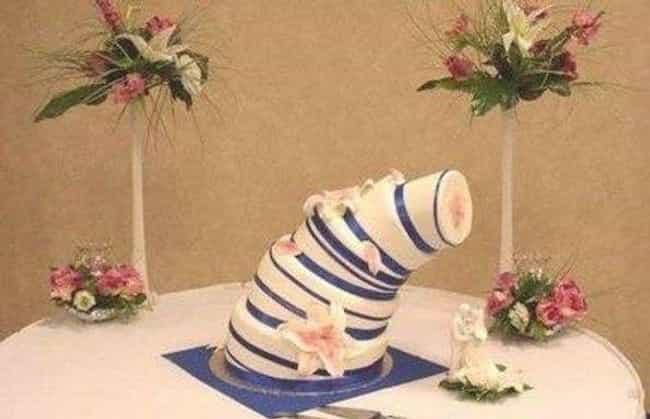 …This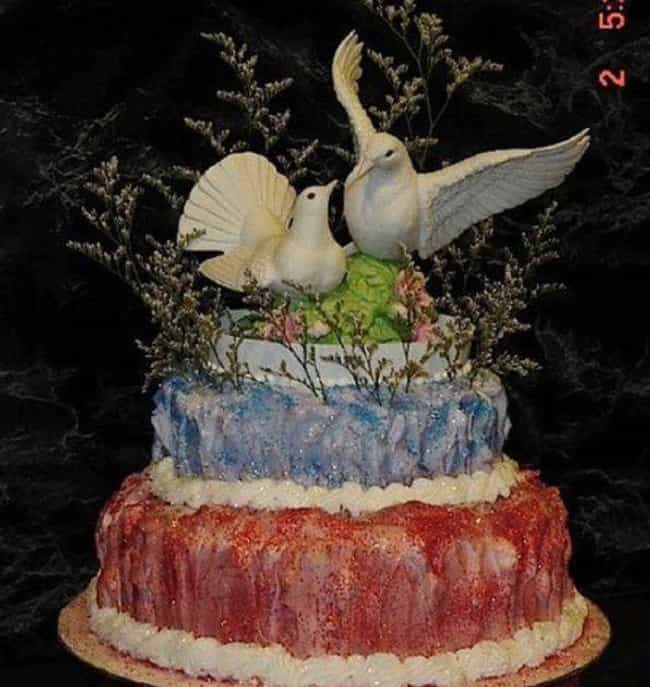 Is This a Wedding or a Sorting Hat Ceremony?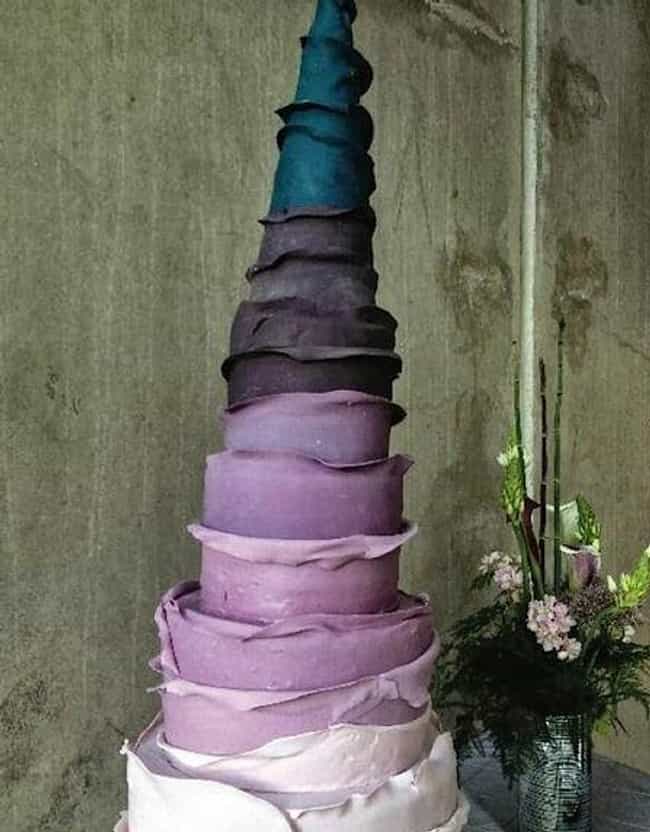 When Two Cops Get Married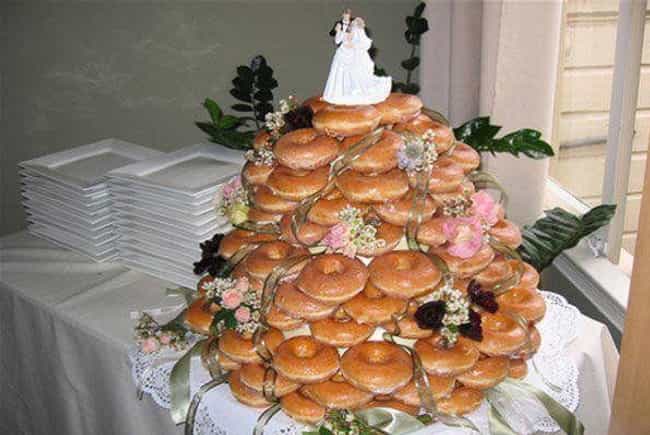 Why It May Be Best to Skip the Script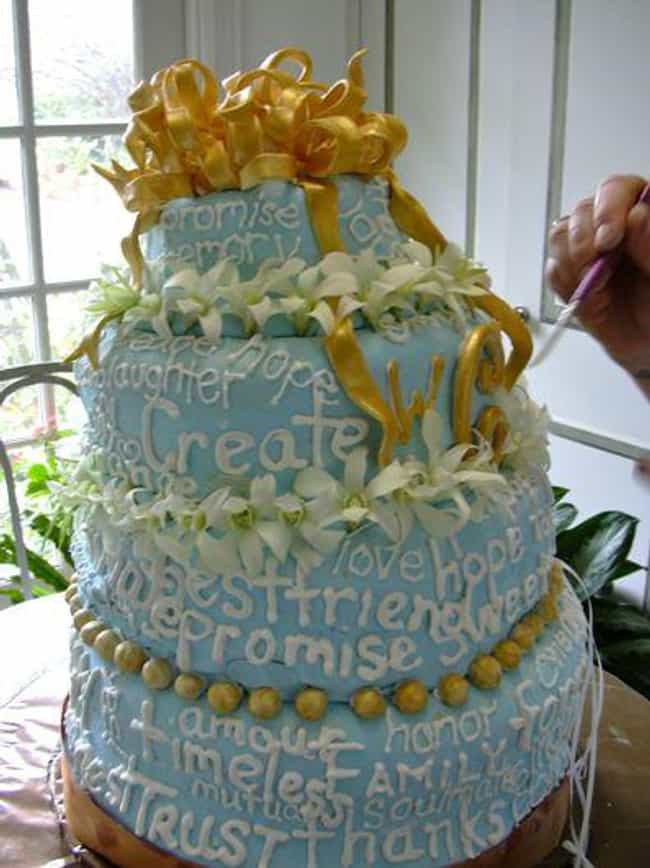 When Your Cake Looks Like an Advertisement for Safe Sex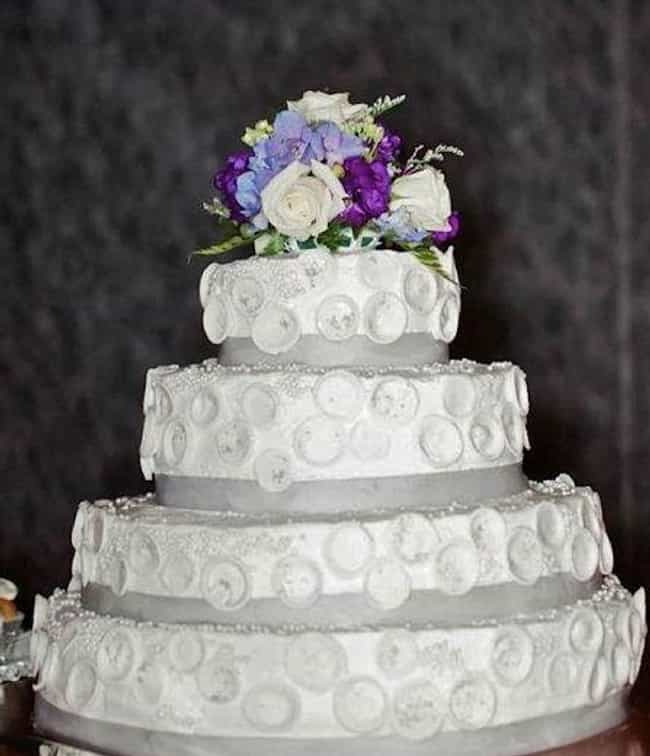 If Lisa Frank Got Married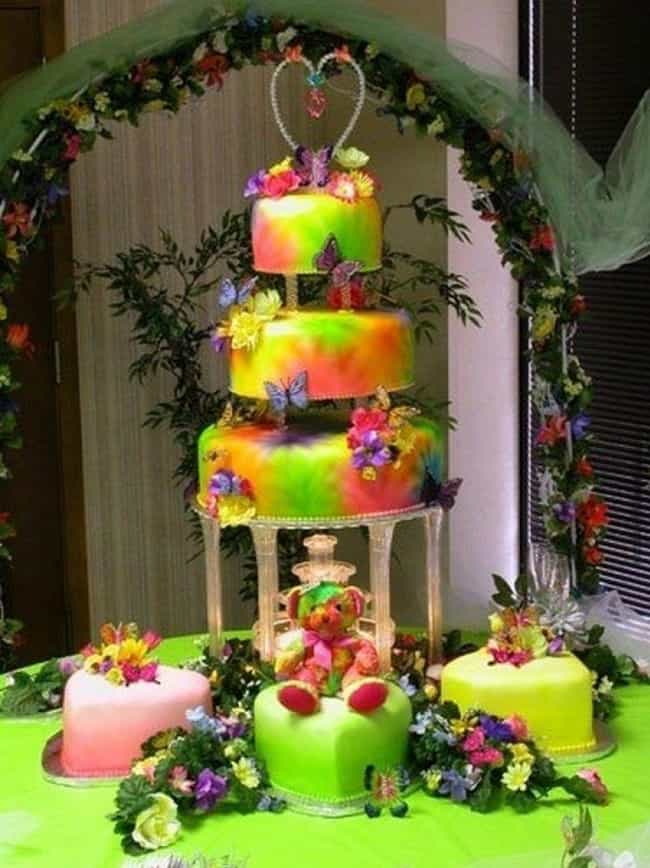 It's So Bad…Yet Oddly Good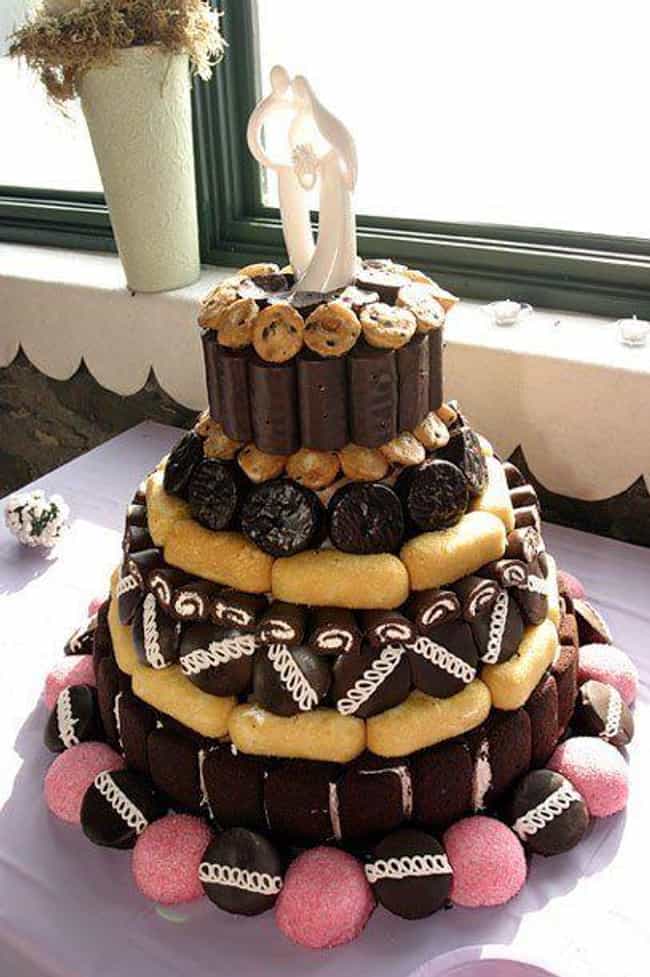 Gonna Go Out on a Limb and Say They're Russian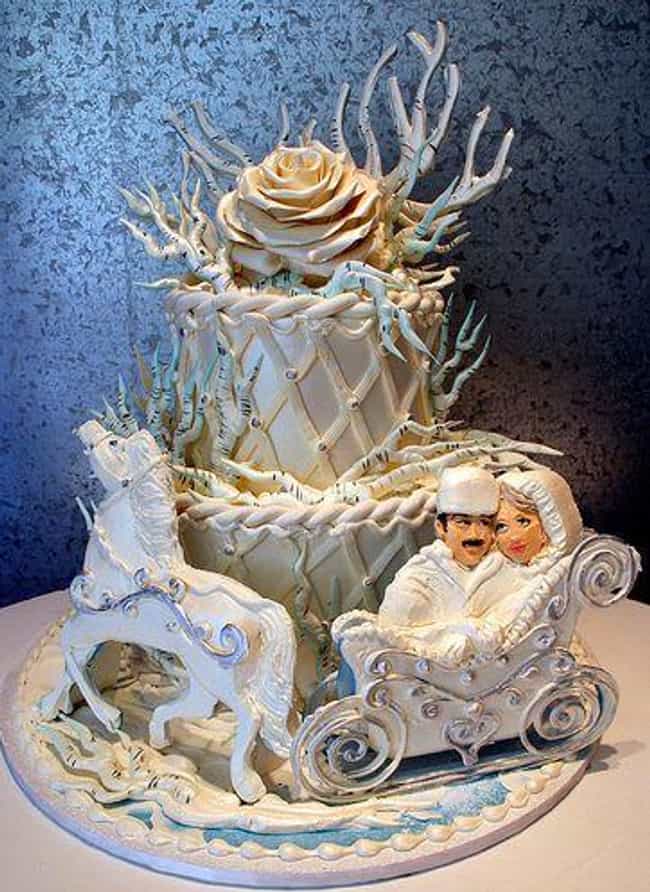 INTERESTING FOR YOU