Paint splotches on canvases aside, one of the truly interesting things the art of the past few decades has brought about is the transformation of graffiti from stereotypical vandalism to the inclusion of truly mind-blowing pieces of art. Now we're not saying that scrawling a cuss word on a bathroom wall is impressive or even acceptable, but we think you'll agree that some of the following drawings and paintings are no less priceless just because their canvases happen to be buildings, sidewalks, and public squares.   
In fact, these days, many of the talented artists you'll see here are not only commissioned for their work but sought after worldwide. So the next time your mom wants to pull you along on a boring trip to the modern art museum, bust out your laptop instead and let her get a load of these awesome pieces of street art instead. Without further ado, step on into this incredible collection of 3D street art you won't believe isn't real.
This Air Conditioning May Be Fake, but It Makes Working out Look Totally Ninja
Consider This a Minor Detour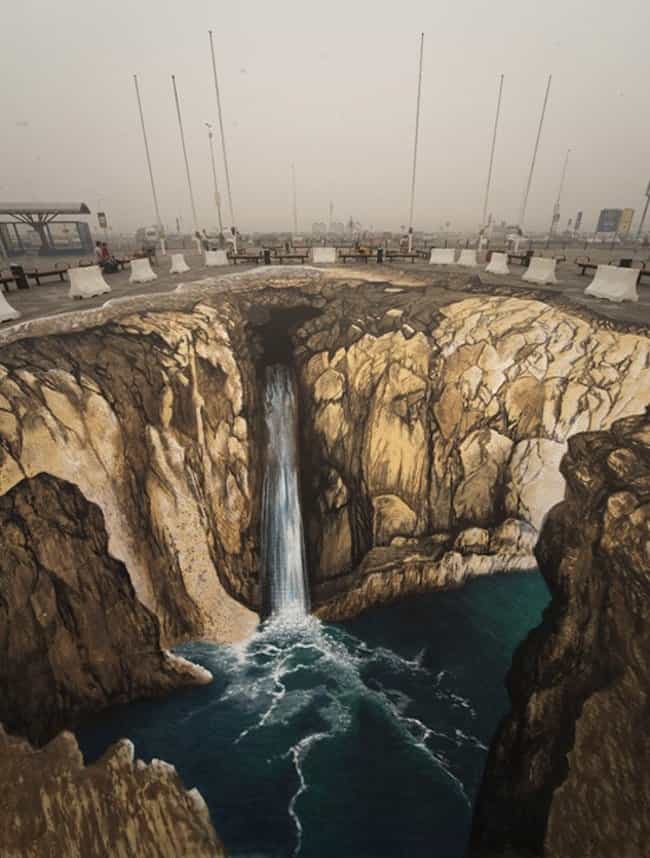 Best Blank Wall Camo Ever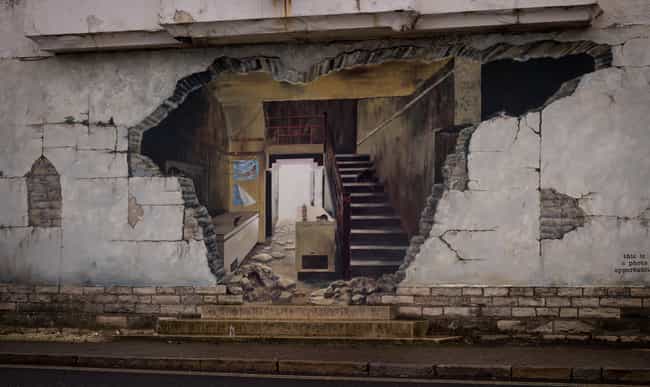 Tons of Fun with 3D Destruction!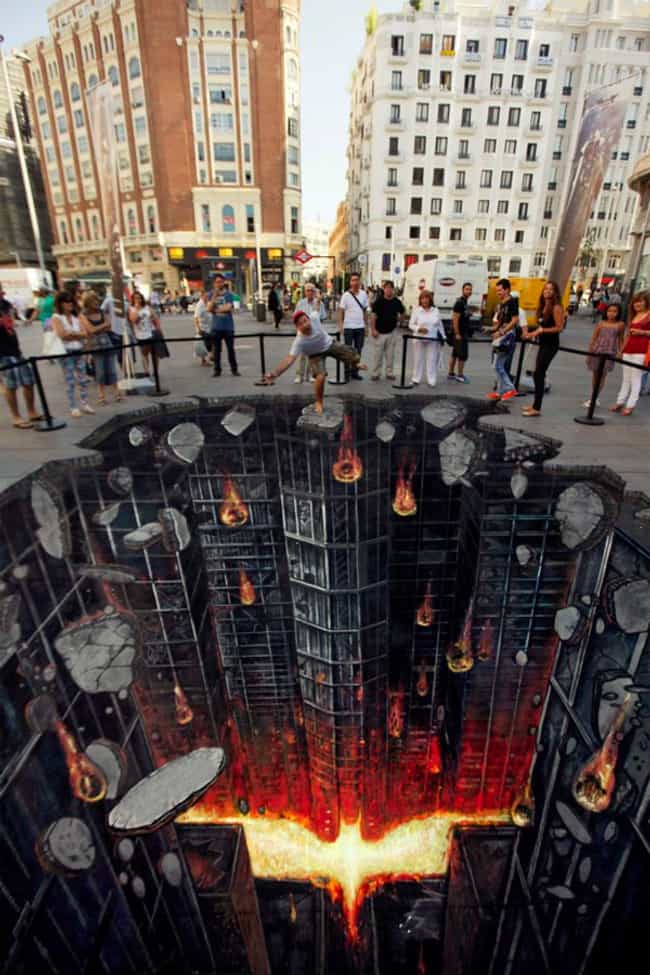 Proof that Destruction Can Be an Artform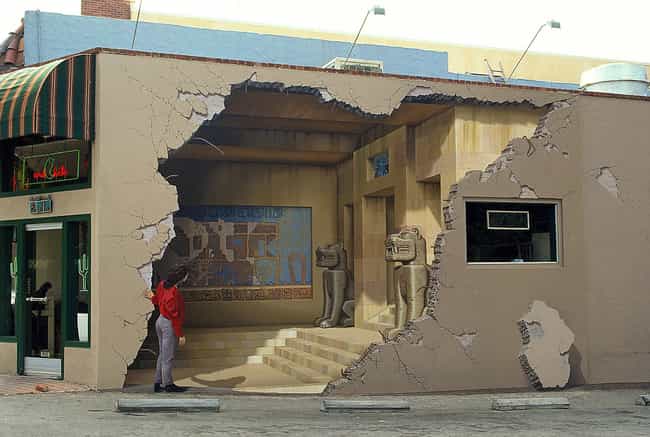 Gotta Love the Guy Walking Through the Raging Waters in the Background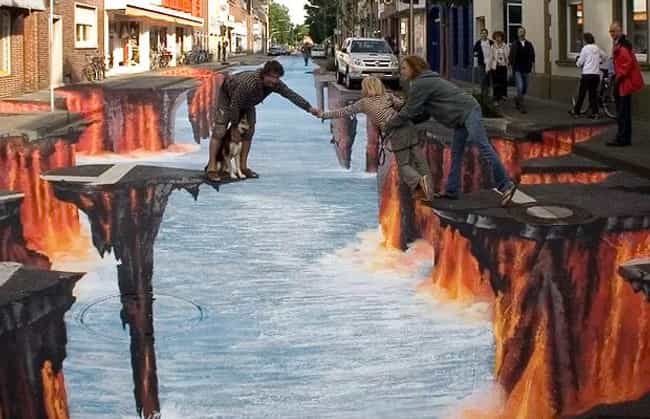 Artist: 

Edgar Muller and Manfred Stader  
Going Nowhere Has Never Looked so Fun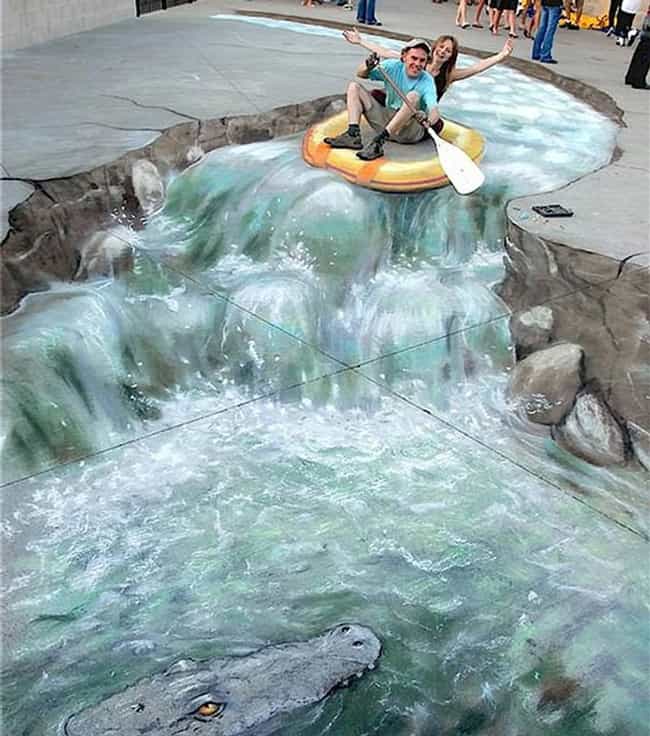 There May Be More Going on Outside This Building than Inside of It…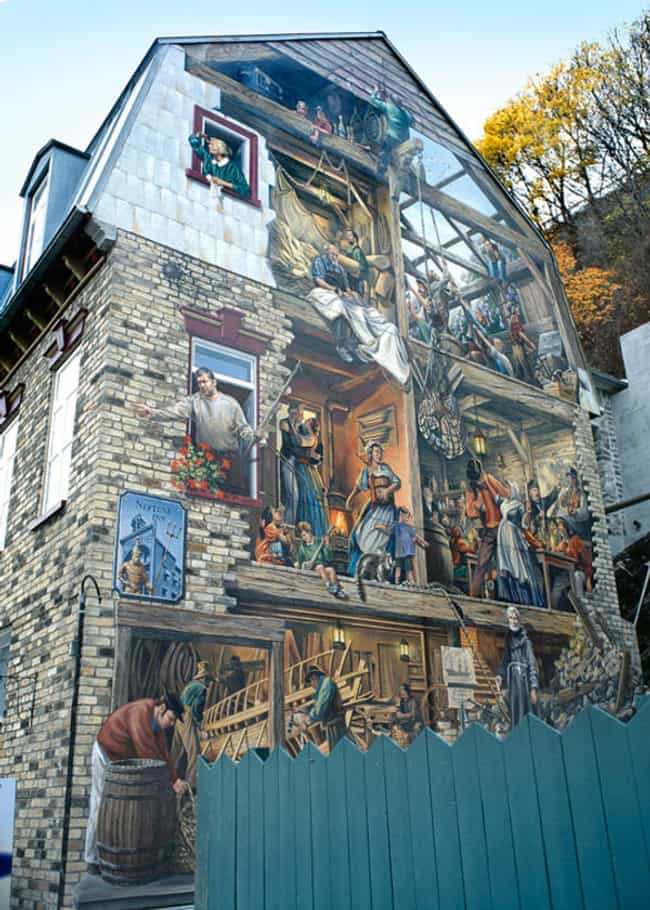 Artist: 

Fresque du Petit-Champlain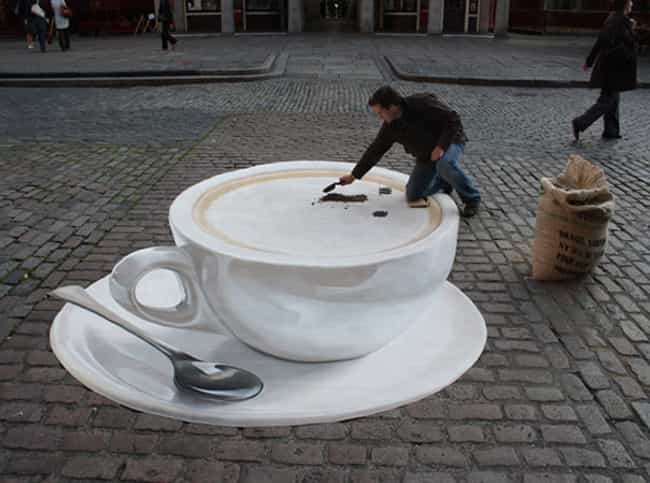 How Awesome Is This Sidewalk Spiderman?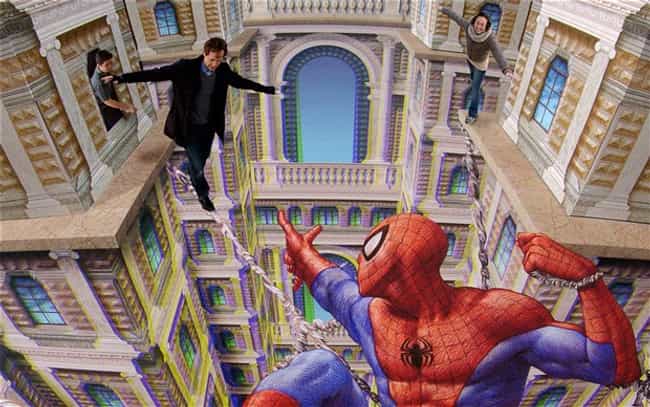 And You Thought Your Driveway's Drainage Was Bad…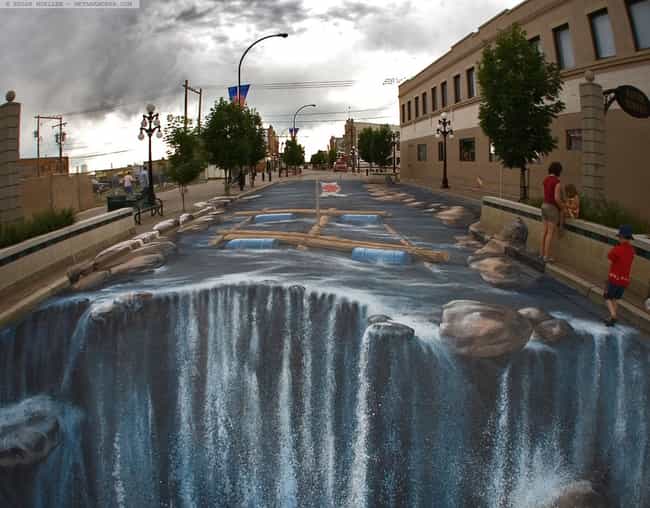 This Sidewalk Spring Will Make You Do a Double Take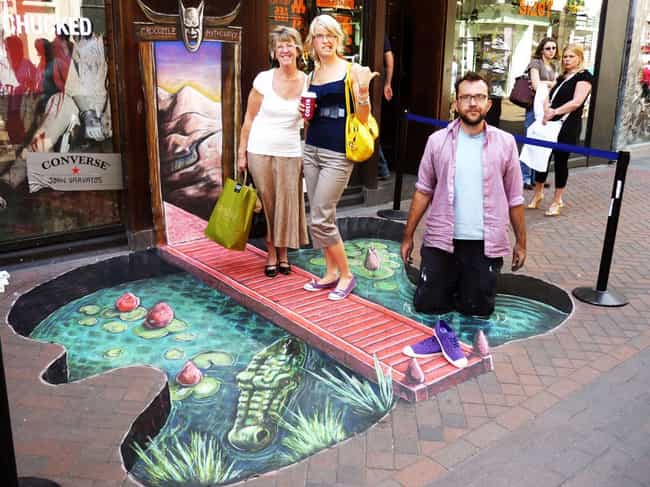 And Behind Beautiful Fake Building Curtain Number One…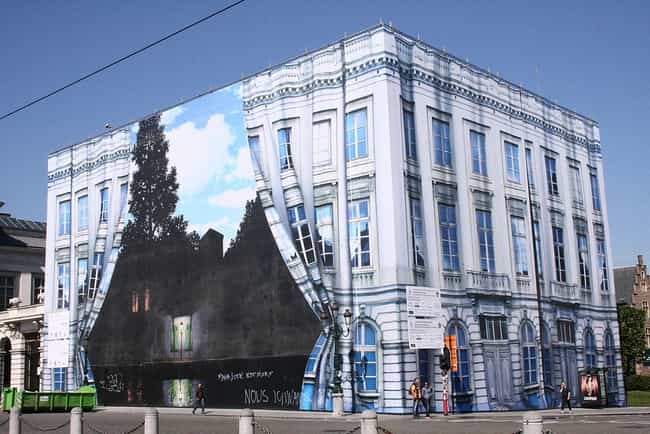 Definitely Leaves a Lasting Impression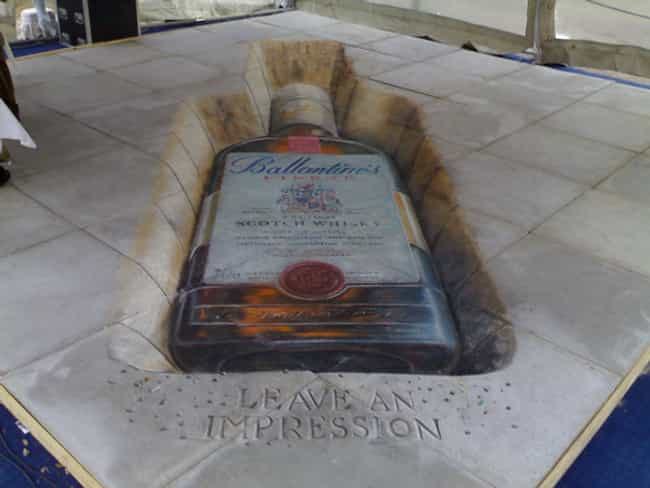 Can't You Imagine Cruising Right over this Treacherous Cliff?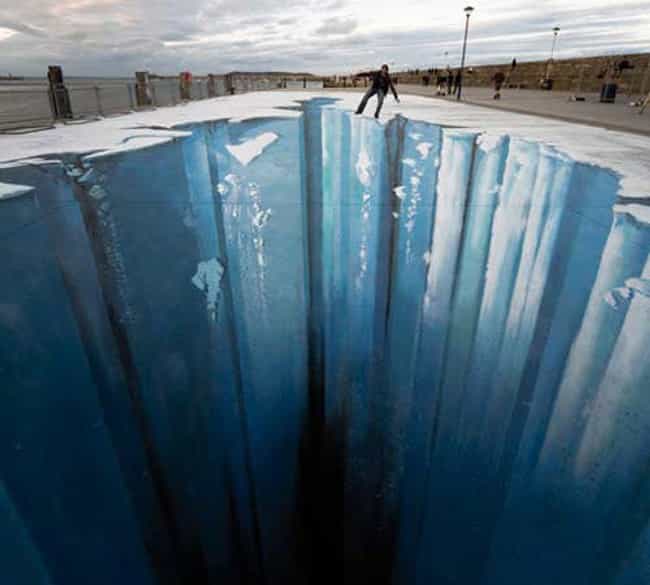 From City Wall to City in a Wall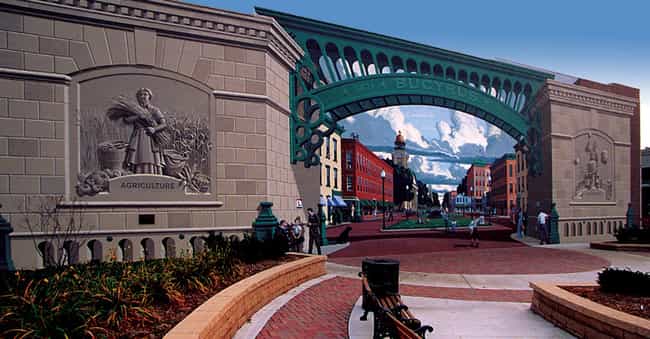 This Gentle Giant Is the Perfect Man for Your Redecorating Plans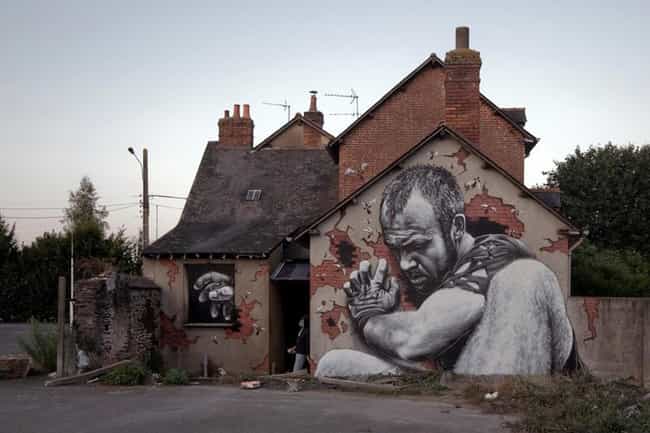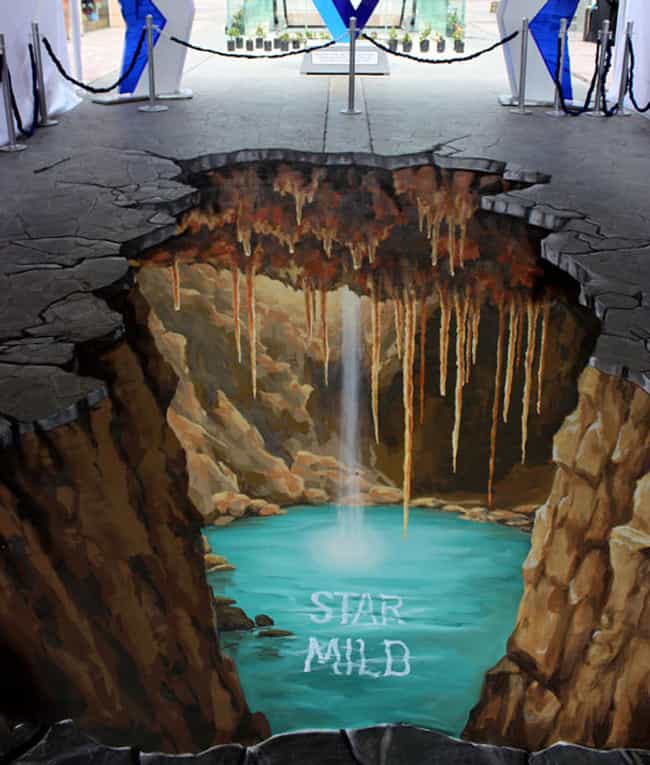 There's Something in the Water…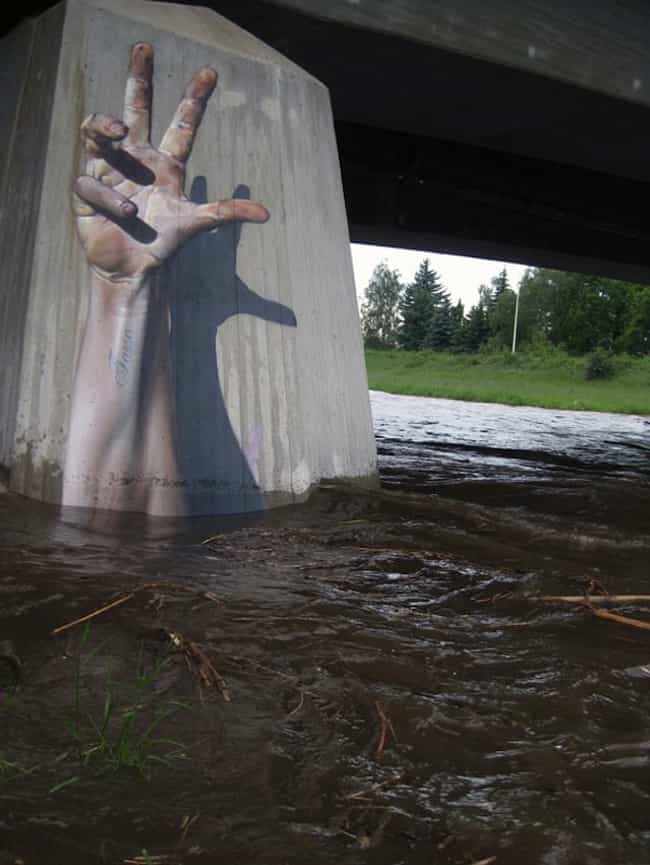 Literally the Coolest Kitty on the Block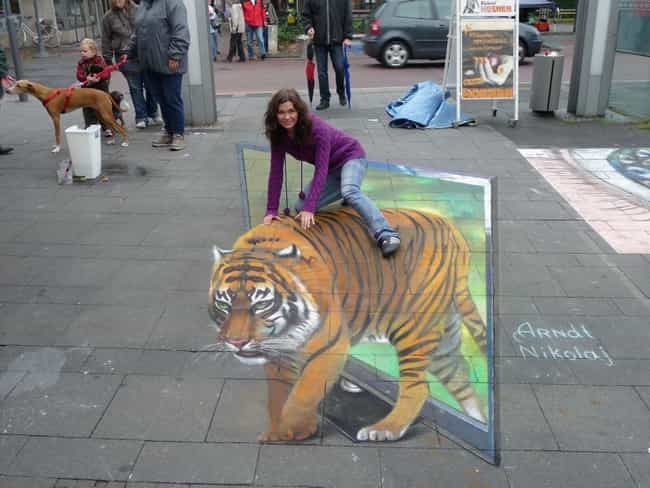 This Street Artist Senses an Impostor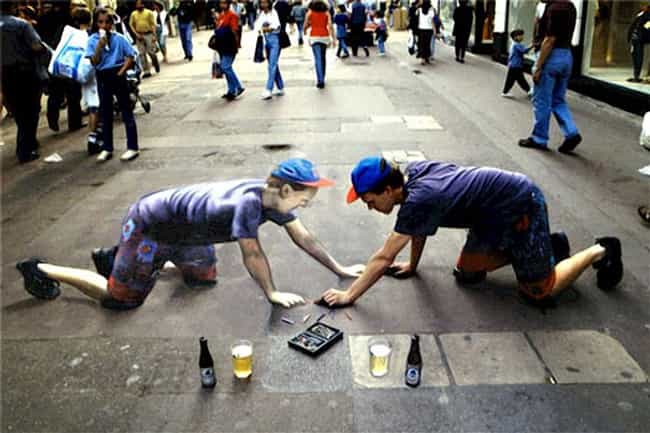 Coolest Dark Pit of Despair. Ever.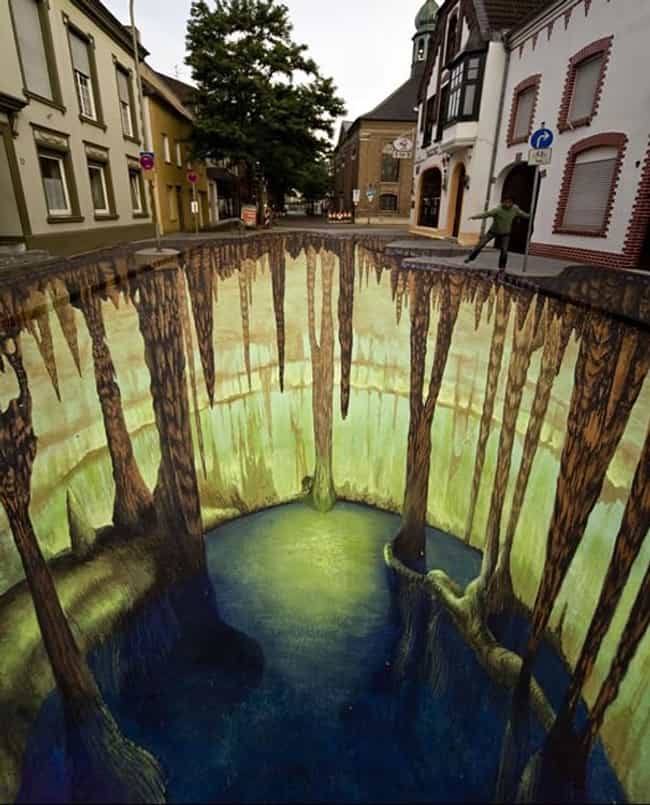 Buick Just Blew Your Mind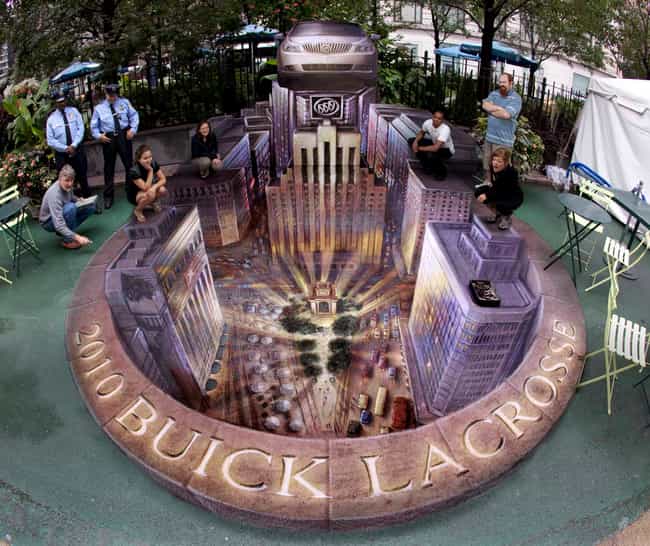 This Wall's Home to the Friendliest Community on the Block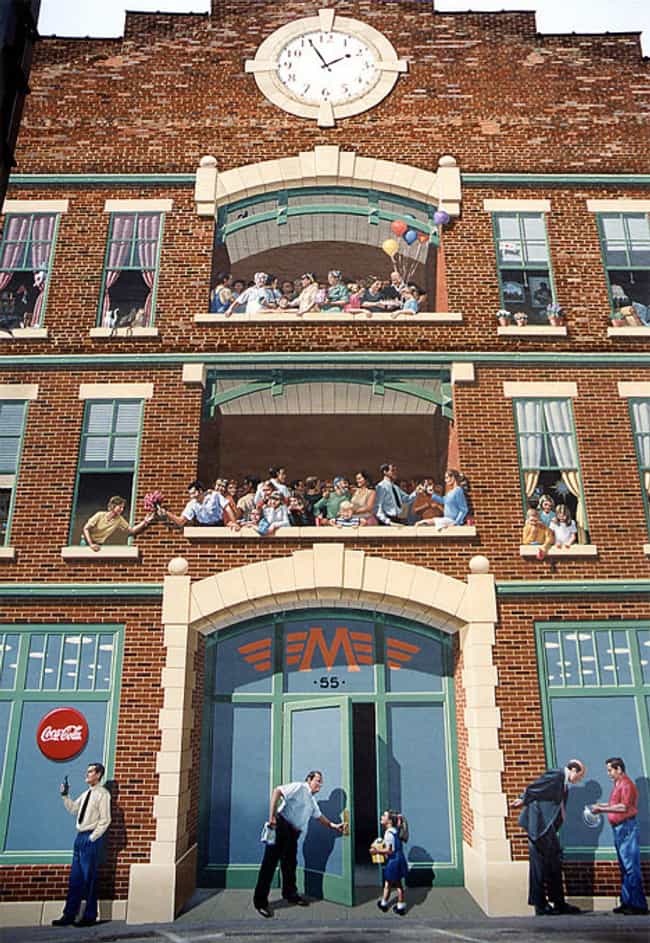 Mummies Be Like, "New York City? Freakin' Mapquest."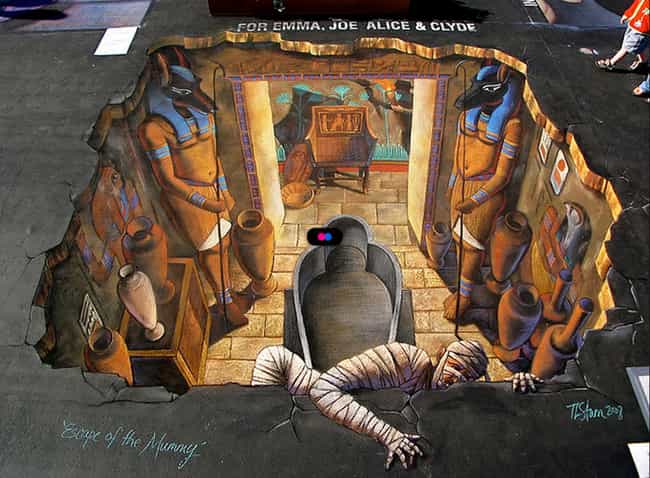 This Guy's so Cool… We Don't Even Care What's in the Wheelbarrow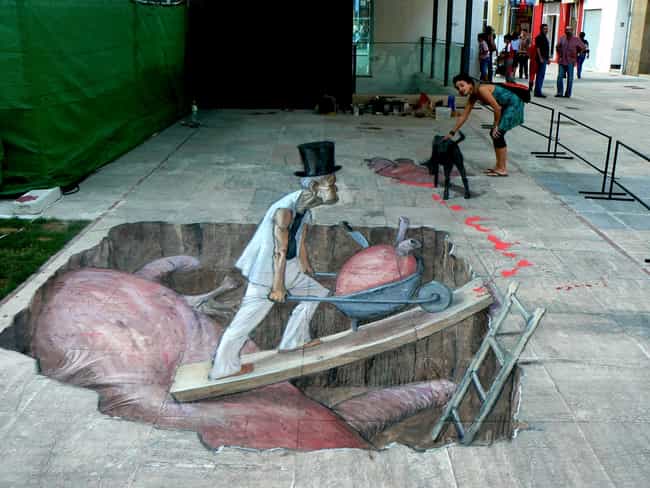 Middle of the Picture: Flat Wall or Long Street?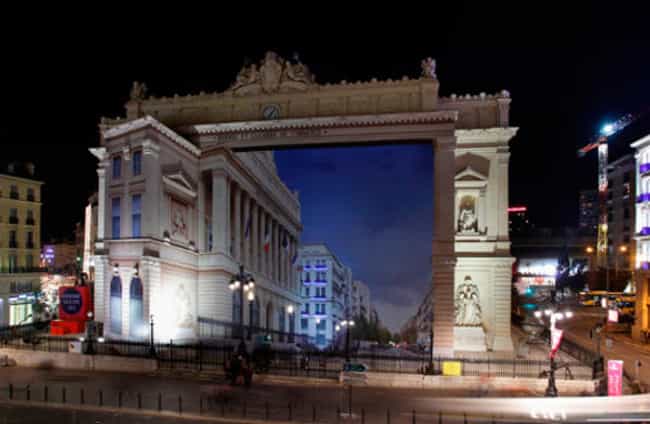 The World's Most Illusive Fishing Hole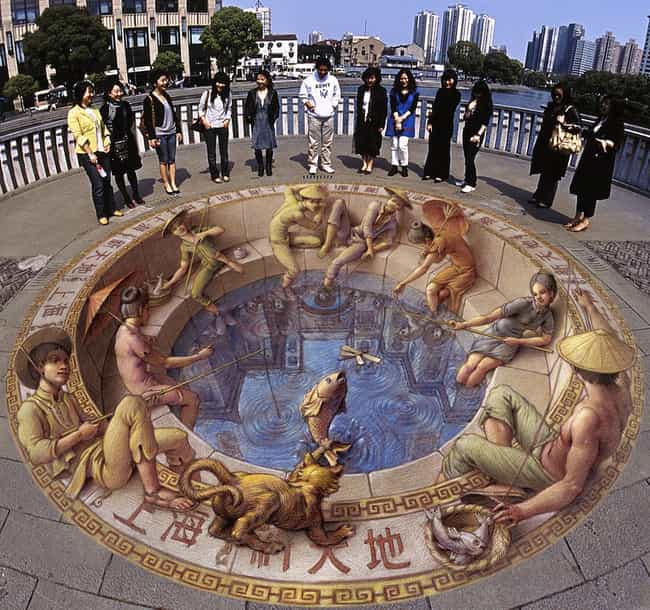 These Balloons Say They'll Do the Busting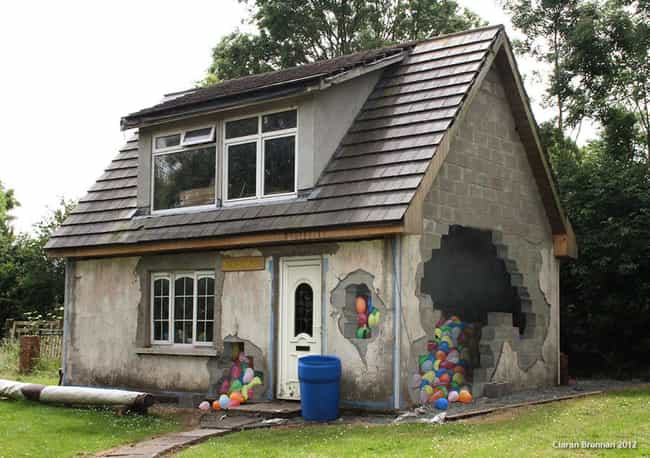 Frosty, Keepin' Things Cool out on the Streets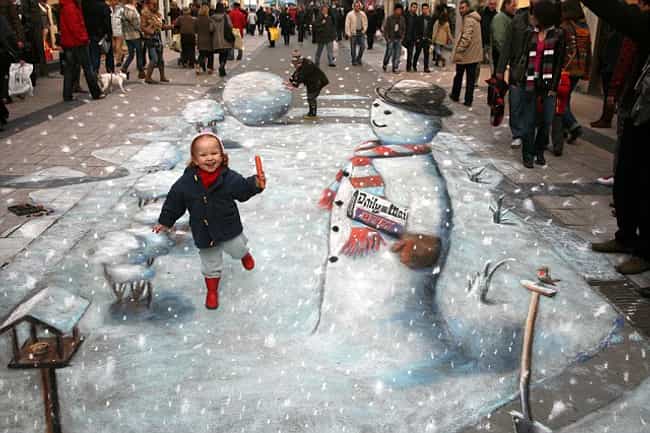 These Awesome Ancients Are Partying like It's 799 BCE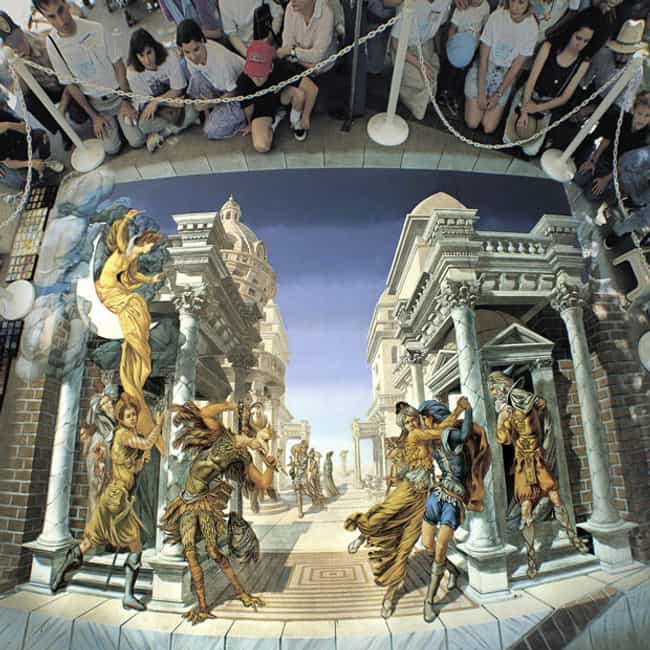 These Hard Working 2D Men Keep the Steel Steaming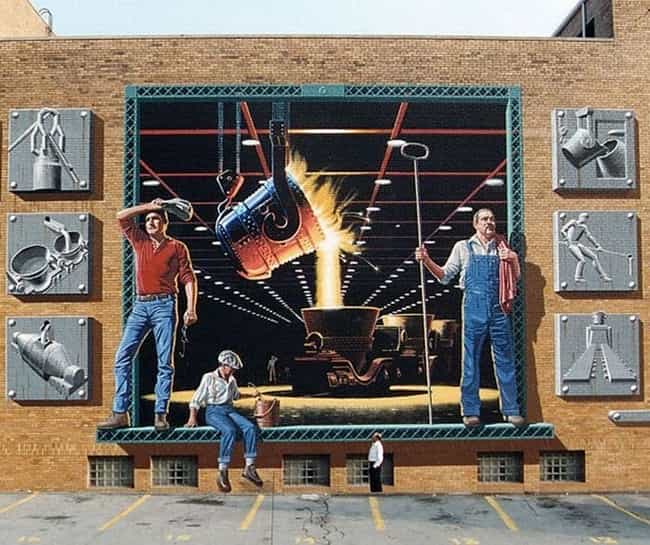 Artist:  

Patricia Edsall Hartley 
Pegasus and Poseidon Popping up for a Little Action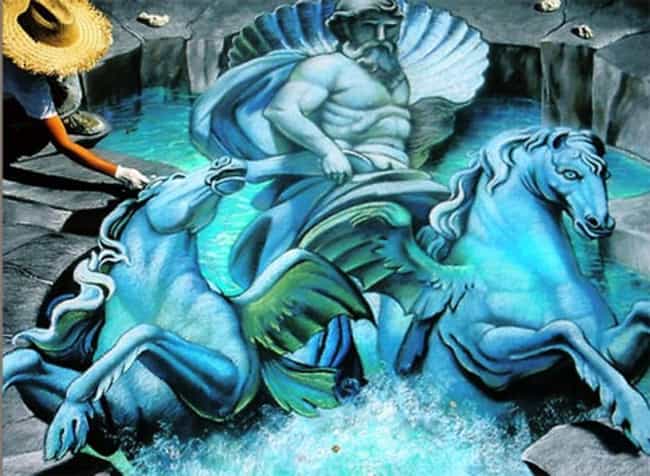 This Ghostly Gent Adds a Whole New Dimension to This Old Grotto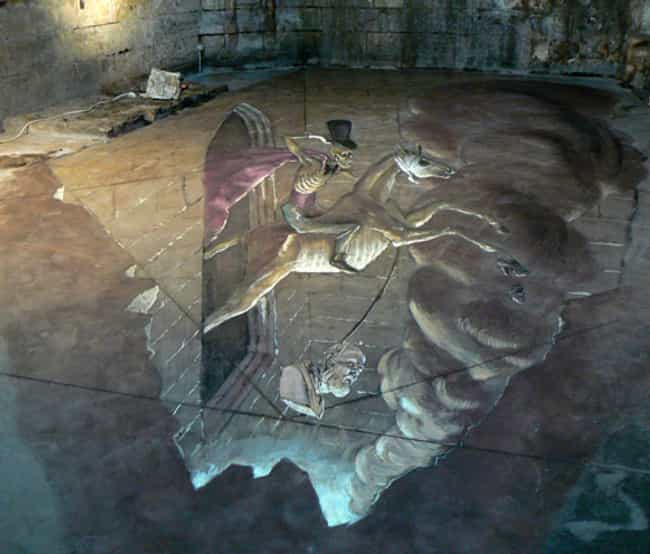 Quite Possibly the Most Stunning Stampede ever Caught on Film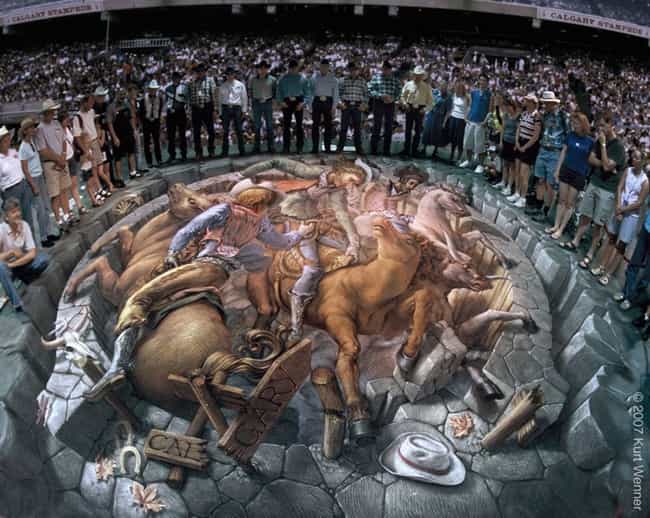 Ben Here Is Looking Pretty Boss in His 3D Duds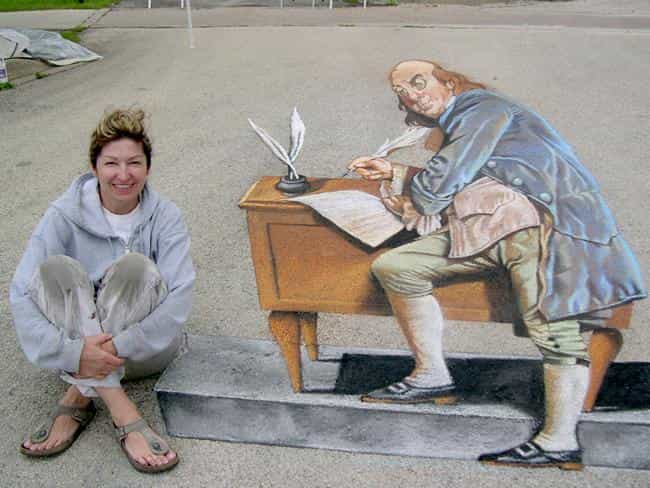 Ceiling Cat's Evil Twin, Sidewalk Cat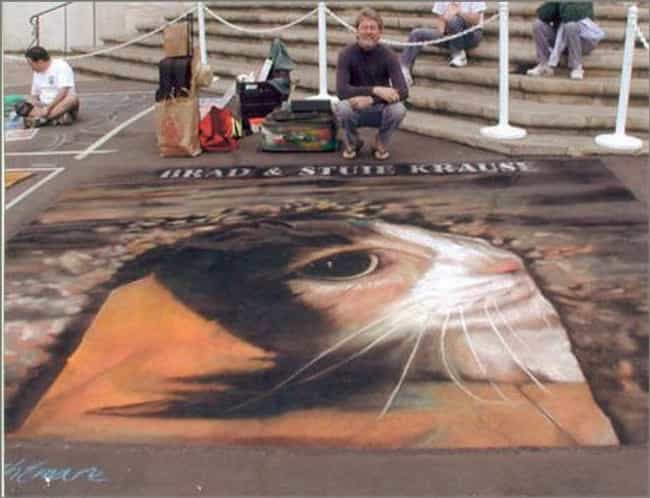 Coolest Ode to Basketball Ever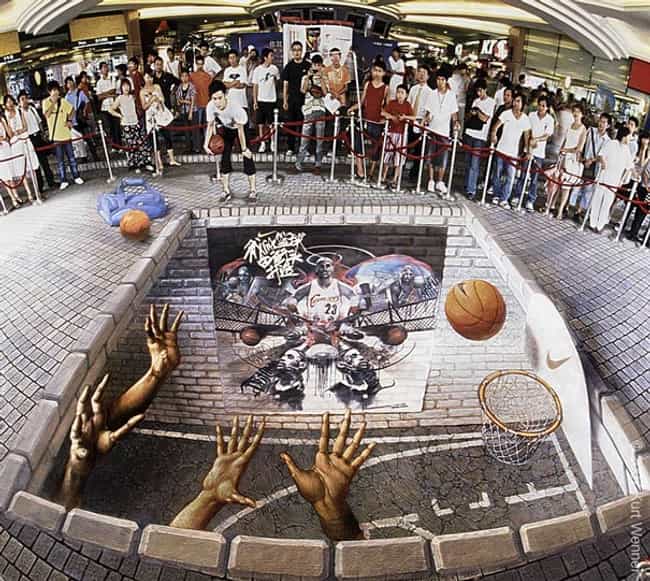 Tightrope Walking Is Much Easier Without That Pesky 3rd Dimension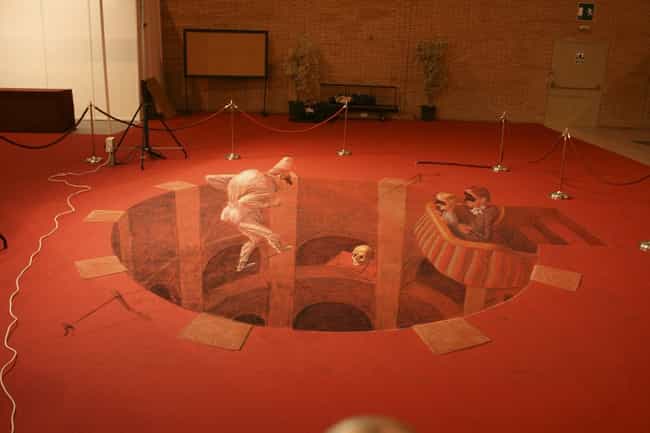 A Windowless View full of Windows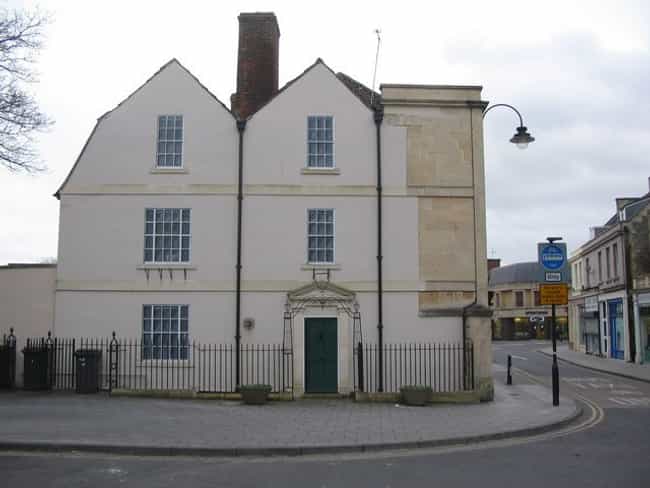 Artist: 

Roger Smith and Wiltshire Steeplejacks  
The Baddest Vampire on the Block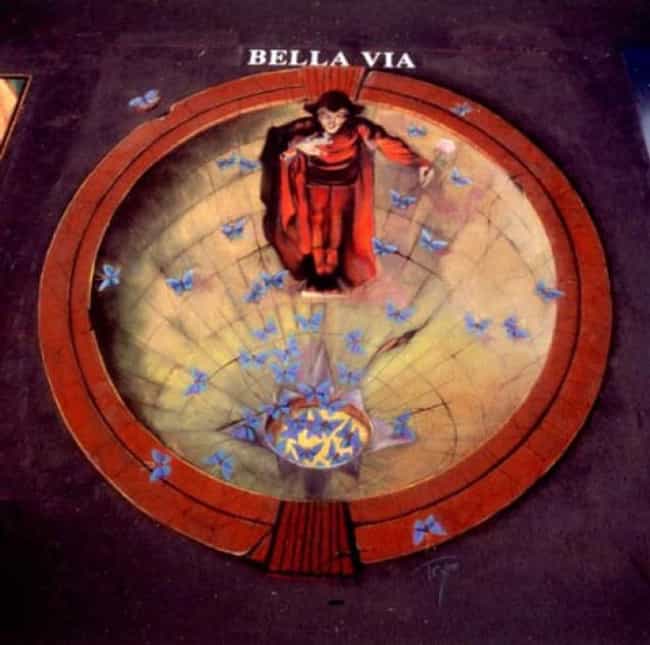 These Monkeys Riding This Dragon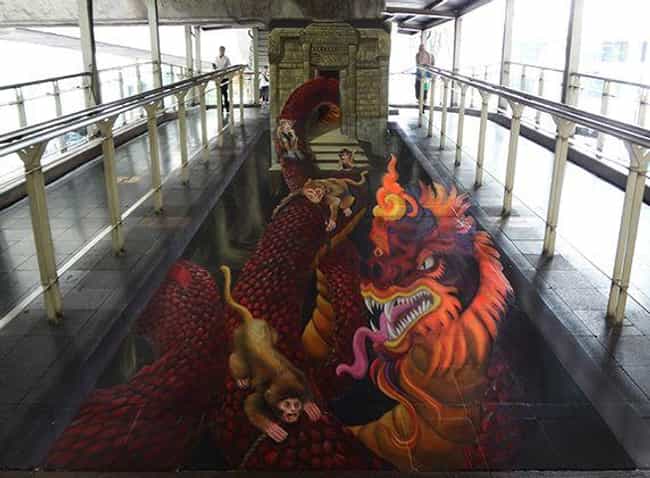 Artist: Julie Kirk Purcell
INTERESTING FOR YOU