List of famous couples with the greatest age differences. Enjoy these pictures of celebrities whose significant others are young enough to be their kids or old enough to be their grandfathers. That's right, we're looking at you, Hugh Hefner and Woody Allen. But hey, as Hef's ex-girlfriend Kendra Wilkinson said, when asked how on earth she was dating an ancient human being, "age ain't nothin' but a number." So check out this list of celeb couples with epic age gaps.
Married couple Harrison Ford and Calista Flockhart have a child, but with a 22 age year difference, Ford could have been Flockhart's own dad. Kind of weird to think about, huh? Of course, Demi Moore ditched Bruce Willis for a man 16 years her younger. Ashton Kutcher was her boy toy before he moved on to a similarly-aged Mila Kunis, but he would have been a newborn at Moore's Sweet Sixteen party.
Dating or marrying someone decades older or younger isn't exclusive to Hollywood, but, as evidenced by this list, it's pretty damn prevalent.
Dick Van Dyke & Arlene Silver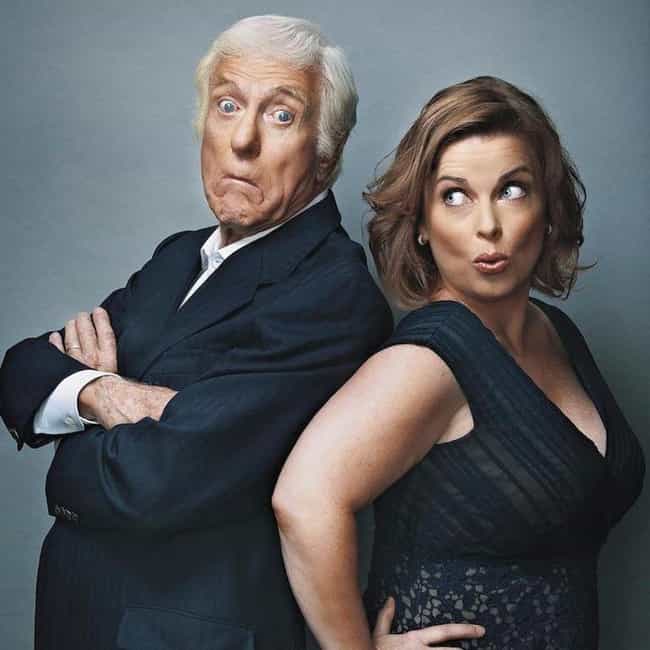 Relationship: Started dating 2006, married in 2012
Dick Van Dyke: b. 1925 with 4 children born between 1948-58
Arlene Silver: b. 1971
Age Difference: 46 years
Hugh Hefner & Crystal Harris
Relationship: Started dating in 2008, engaged in 2011, married in 2012, divorced in 2017
Hugh Hefner: b. 1926 with 4 children born 1952, 1955, 1990, and 1991
Crystal Harris: b. 1986
Age Difference: 60 years
Patrick Stewart & Sunny Ozell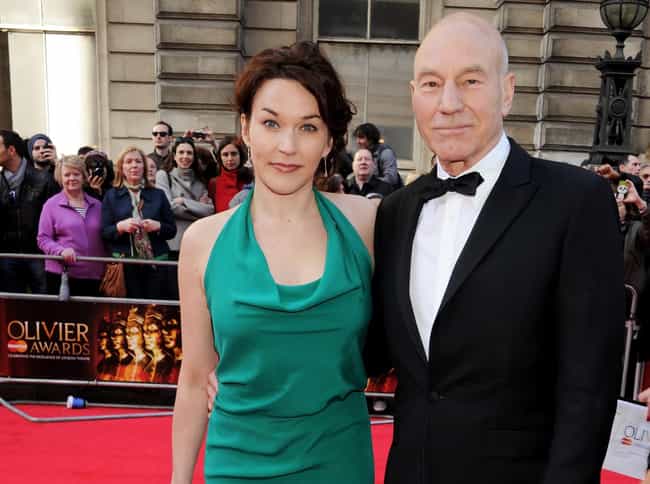 Relationship: Started dating in 2009, engaged in 2013, married in 2013
Patrick Stewart: b. 1940 with 2 children born 1967 and 1973
Sunny Ozell: b. 1978
Age Difference: 38 years
Charlie Chaplin & Oona O'Neill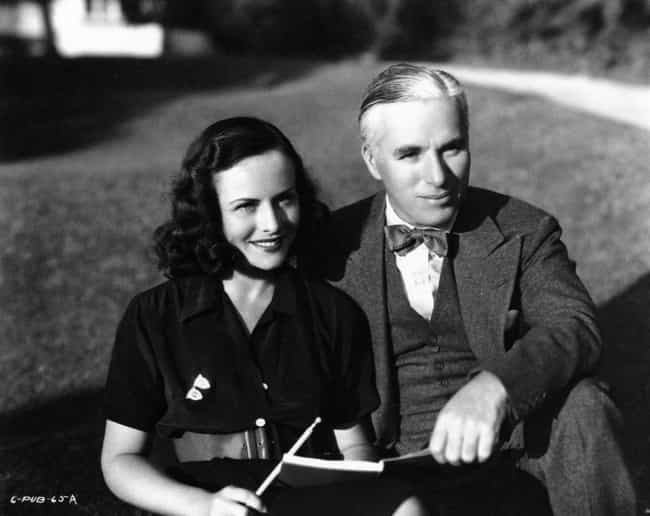 Relationship: Married in 1943, had 8 children between 1944 and 1962
Charlie Chaplin: b. 1889 with 3 children born 1919, 1925, and 1926
Oona O'Neill: b. 1925
Age Difference: 36 years
Woody Allen & Soon-Yi Previn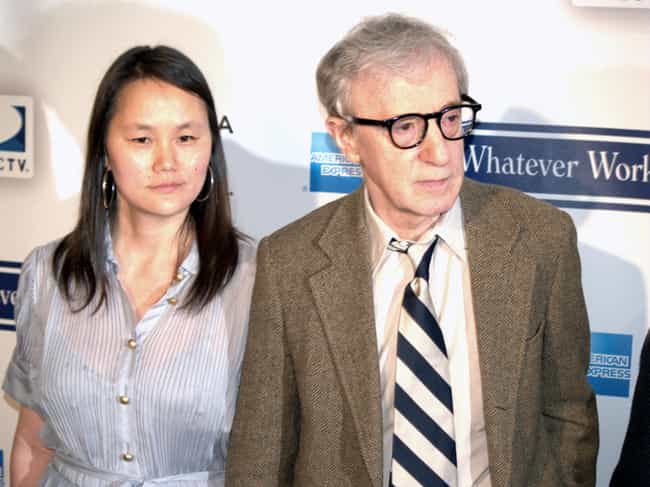 Relationship: Started dating in 1992, married in 1997 with two kids, born 1999 and 2000
Woody Allen: b. 1935 with 3 children born 1978, 1985, and 1987
Soon-Yi Previn: b. 1970
Age Difference: 35 years
Katharine McPhee & David Foster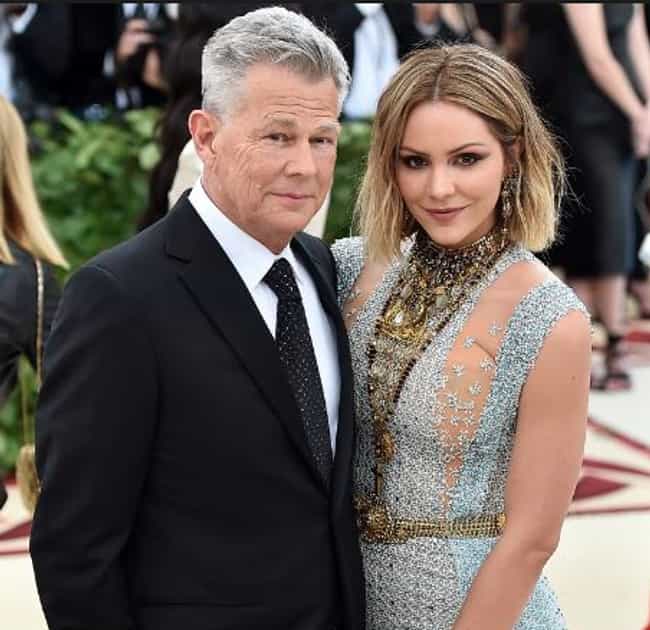 Relationship: Engaged in 2018
David Foster: b. 1949
Katharine McPhee: b. 1984
Age Difference: 34 years
Doug Hutchison & Courtney Stodden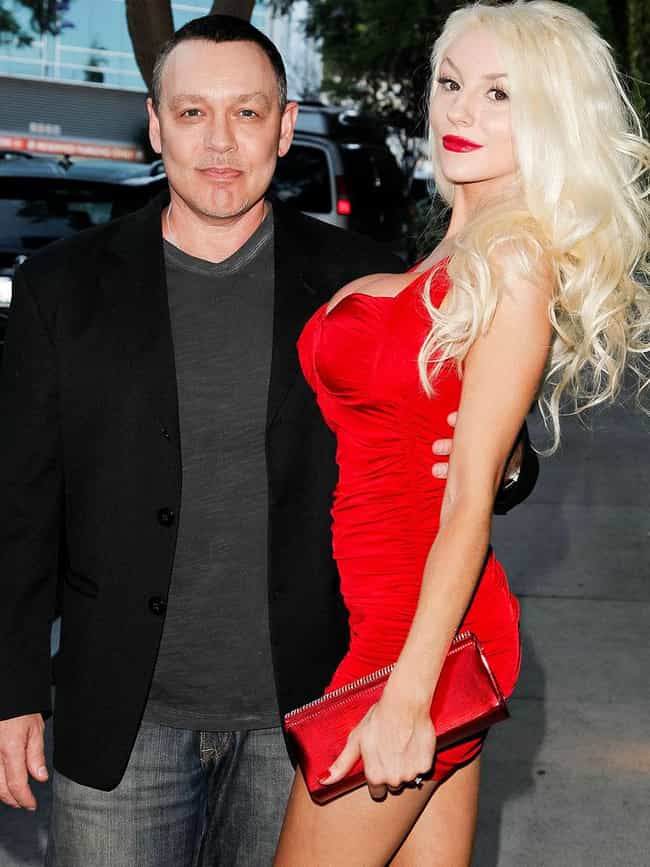 Relationship: Married in 2011, separated in 2017
Doug Hutchison: b. 1960
Courtney Stodden: b. 1994
Age Difference: 34 years
Cary Grant & Dyan Cannon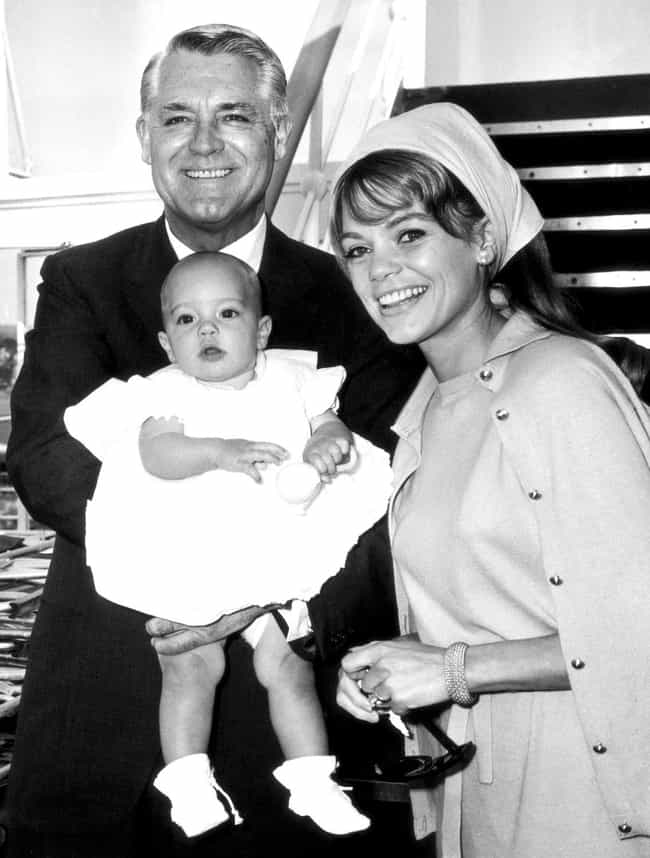 Relationship: Married in 1965 with one daughter, born 1966
Cary Grant: b. 1904
Dyan Cannon: b. 1937
Age Difference: 33 years
Aristotle Onassis & Jackie Kennedy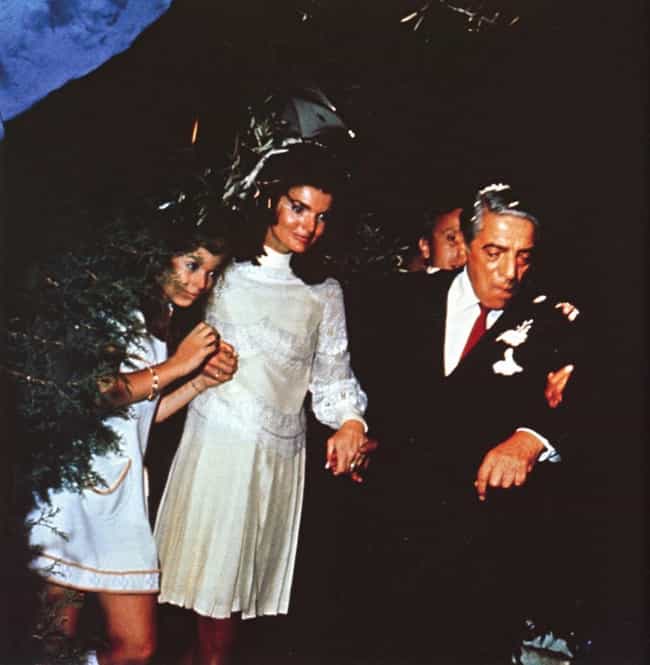 Relationship: Married in 1968
Aristotle Onassis: b. 1906 with 2 children, born 1948 and 1957
Jacqueline Kennedy: b. 1929 with 2 children, born 1957 and 1960
Age Difference: 33 years
Sarah Paulson & Holland Taylor
Relationship: Dating since 2015
Sarah Paulson: b. 1974
Holland Taylor: b. 1943
Age Difference: 32 years
David Lynch & Emily Stofle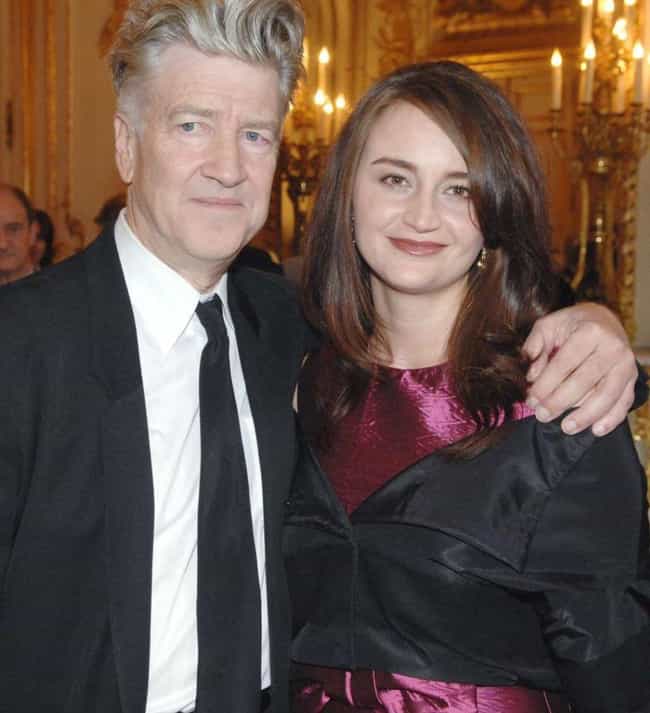 Relationship: Married in 2009 with one daughter, born 2012
David Lynch: b. 1946 with 3 children born in 1968, 1982, and 1992
Emily Stofle: b. 1978
Age Difference: 32 years
Jeff Goldblum and Emilie Livingston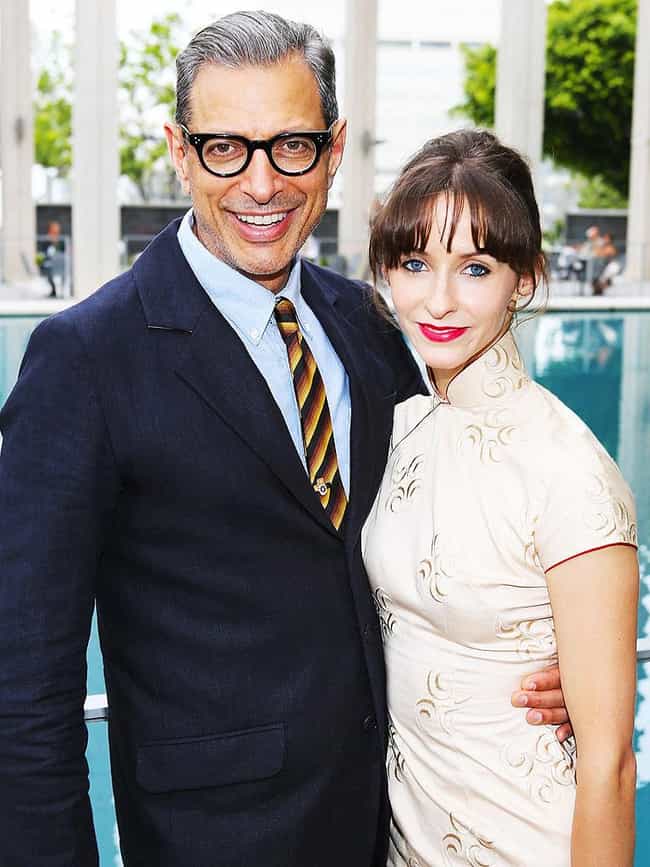 Relationship: Started dating in 2013, engaged & married in 2014
Jeff Goldblum: b. 1952
Emilie Livingston: b. 1983
Age Difference: 30 years
Stephen Fry & Elliott Spencer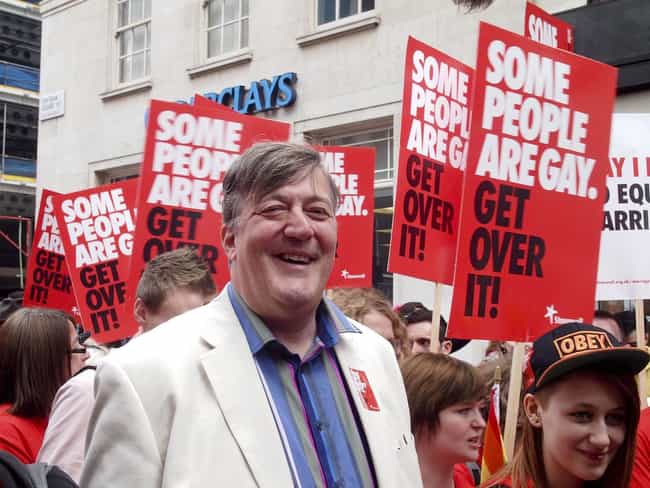 Relationship: Married in 2015
Stephen Fry: b. 1957
Elliott Spencer: b. 1987
Age Difference: 30 years
Frank Sinatra & Mia Farrow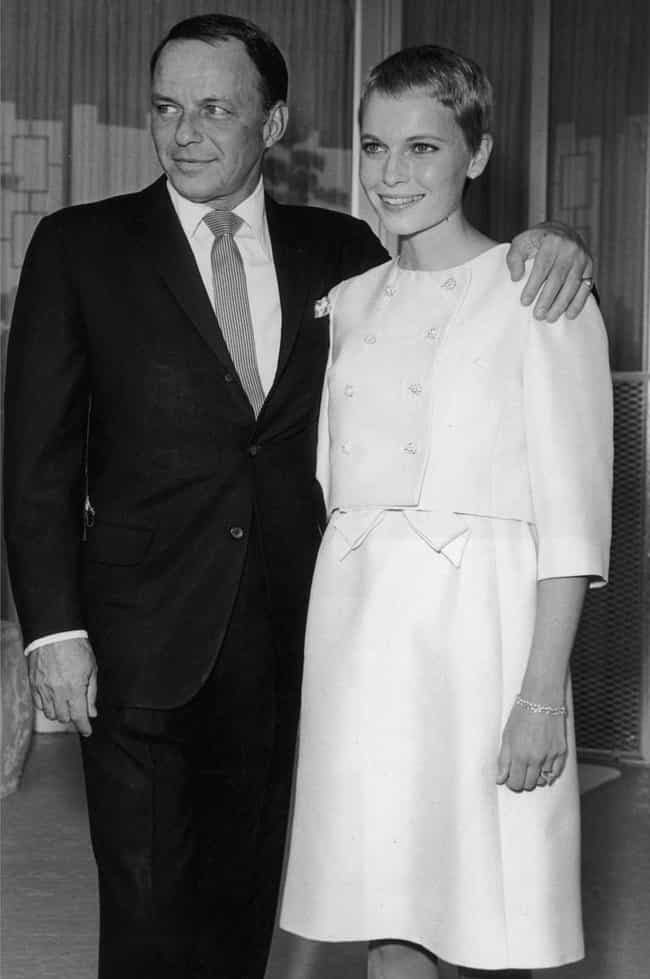 Relationship: Started dating in 1964, married in 1966, divorced in 1968
Frank Sinatra: b. 1915 with 3 children born 1940, 1944, and 1948
Mia Farrow: b. 1945
Age Difference: 29 years
Michael Douglas & Catherine Zeta-Jones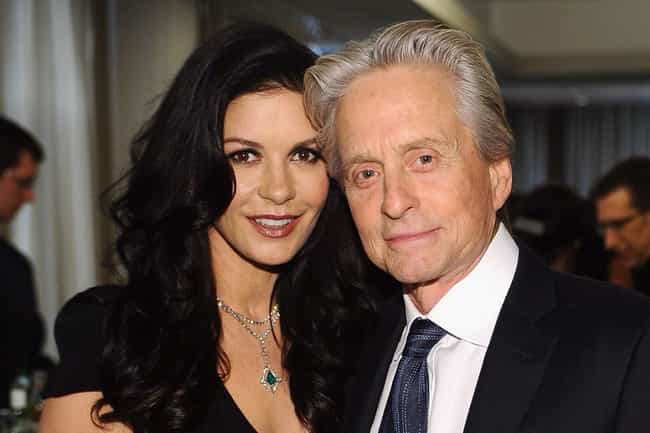 Relationship: Started dating in 1999, engaged in 1999, married in 2000 with two kids, born 2000 and 2003
Michael Douglas: b. 1944 with son born 1978
Catherine Zeta-Jones: b. 1969
Age Difference: 25 years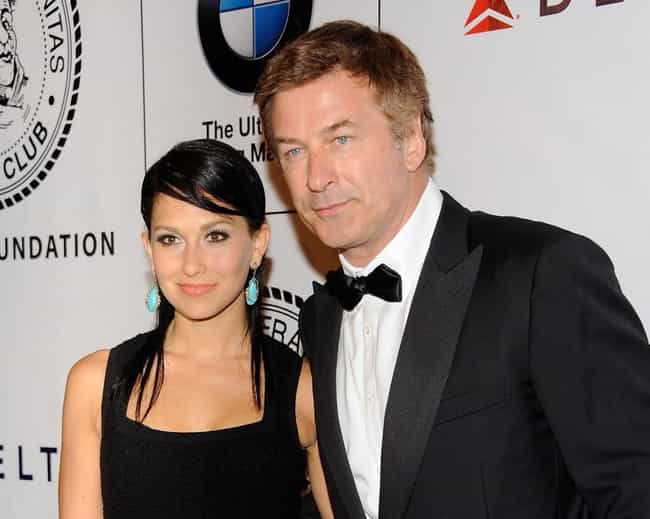 Relationship: Started dating in 2011, engaged in 2012, married in 2012 with 4 children, born 2013, 2015, 2016, and 2018
Alec Baldwin: b. 1958 with daughter born 1995
Hilaria Thomas: b. 1984
Age Difference: 26 years
Bill Murray & Jenny Lewis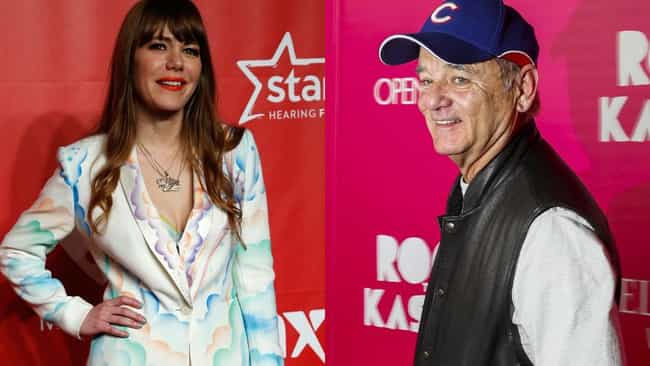 Relationship: Rumored to be dating 2015 (Page Six says yes, other sources say no)
Bill Murray: b. 1950
Jenny Lewis: b. 1976
Age Difference: 26 years
Dane Cook & Kelsi Taylor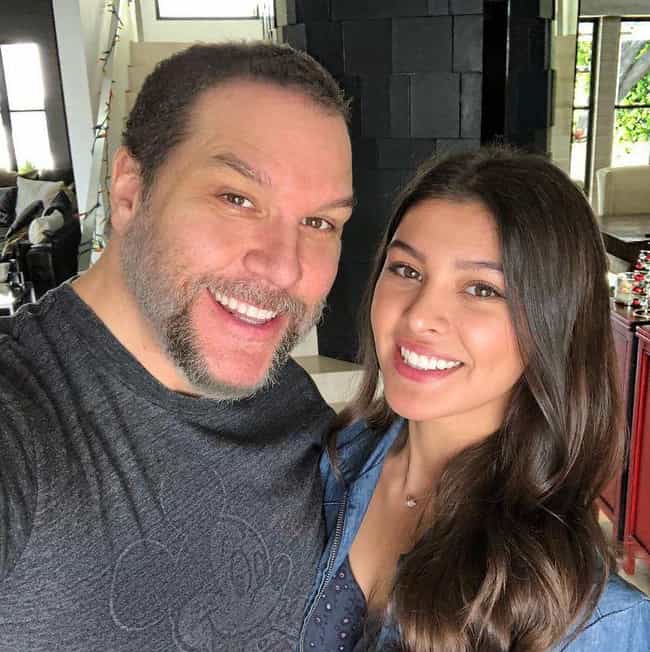 Relationship: Started dating in 2017
Dane Cook: b. 1972
Kelsi Taylor: b. 1998
Age Difference: 26 years
Humphrey Bogart & Lauren Bacall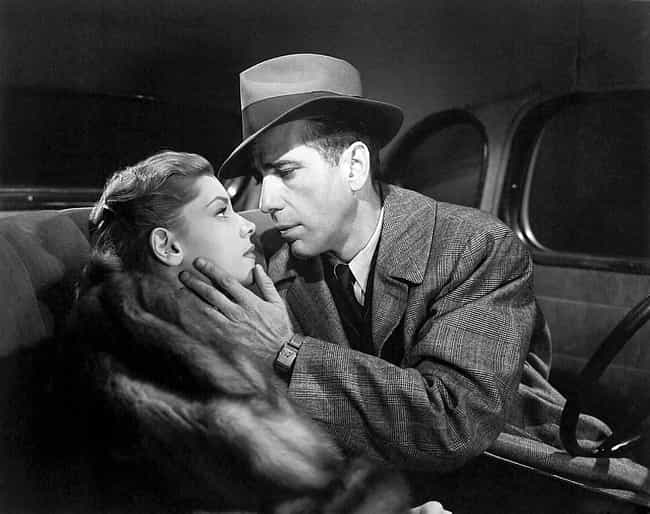 Relationship: Started dating in 1943, married in 1945 with two children, born 1949 and 1952
Humprey Bogart: b. 1899
Lauren Bacall: b. 1924
Age Difference: 25 years
Kelsey Grammer & Kayte Walsh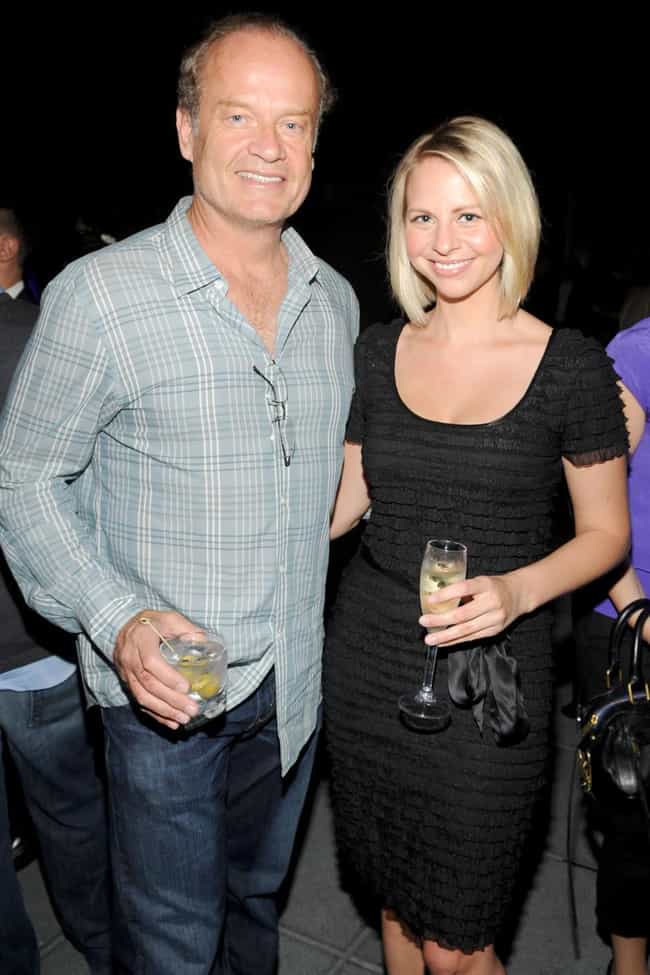 Relationship: Started dated dating in 2010, engaged in 2010, married in 2011 with one child, born 2012
Kelsey Grammer: b. 1955 with 3 children born 1983, 1992, 2001, and 2004
Kayte Walsh: b. 1981
Age Difference: 25 years
Sam Taylor-Wood & Aaron Johnson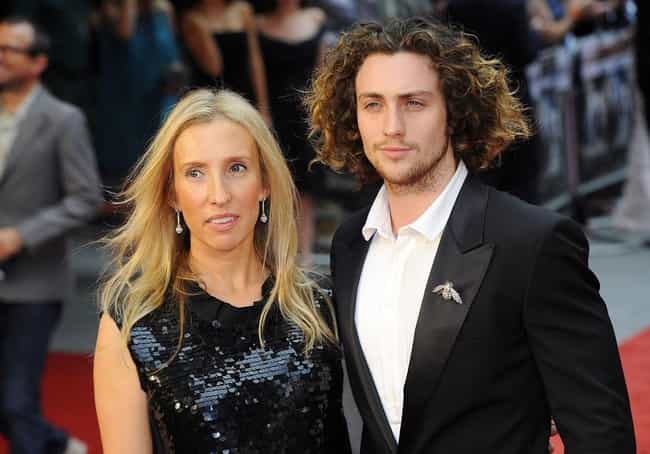 Relationship: Started dating in 2009, married in 2012 with two children, born 2010 and 2012
Sam Taylor-Wood: b. 1967 with 2 children born 1997 and 2005
Aaron Johnson: b. 1990
Age Difference: 23 years
Johnny Depp & Amber Heard
Relationship: Started dating in 2012, engaged 2013
Johnny Depp: b. 1963 with 2 children born 1999 and 2002
Amber Heard: b. 1986
Age Difference: 22 years
Harrison Ford & Calista Flockhart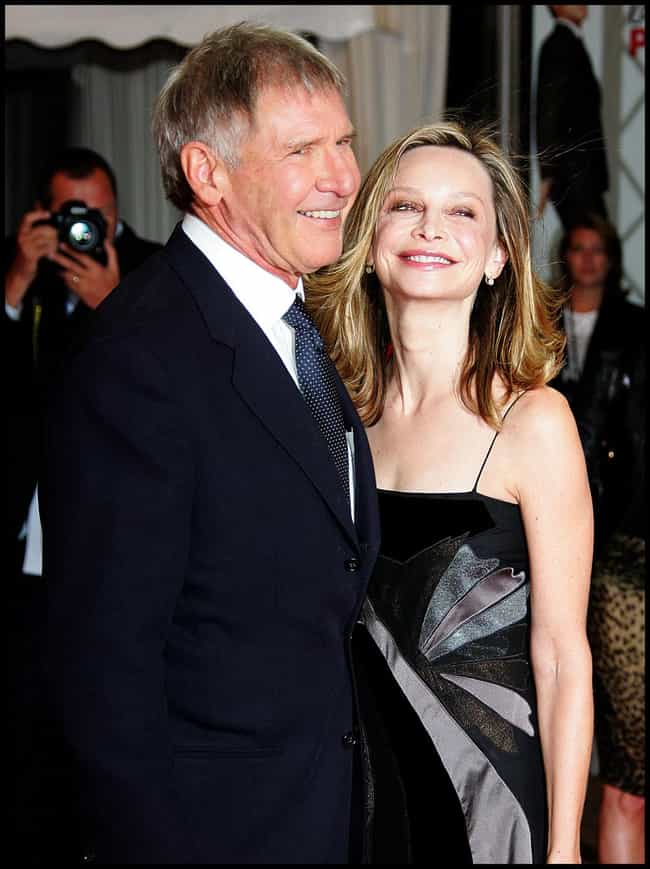 Relationship: Started dating in 2002, engaged in 2009, married in 2010 with one child, born 2000
Harrison Ford: b. 1942 with 4 children born 1967, 1969, 1987, and 1991
Calista Flockhart: b. 1964
Age Difference: 22 years
Carlo Ponti Sr. & Sophia Loren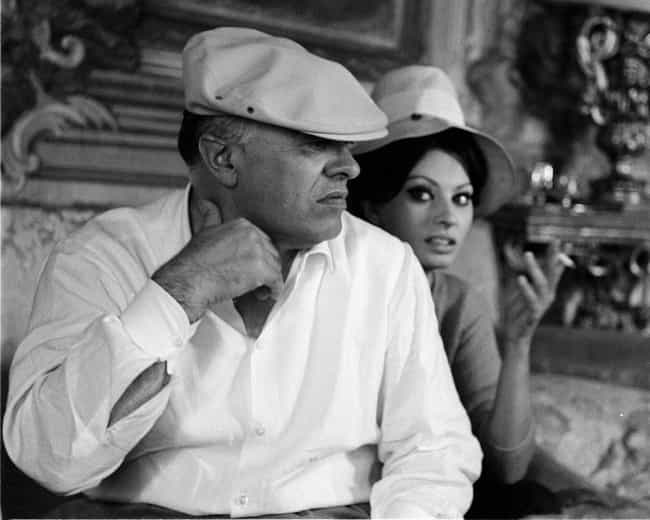 Relationship: Started dating in 1950, illegally married in 1957, legally married in 1966 with two children, born 1968 and 1973
Carlo Ponti, Sr.: b. 1912 with 2 children born 1951 and 1953
Sophia Loren: b. 1934
Age Difference: 22 years
Floyd Mayweather Jr. & Raemarni Ball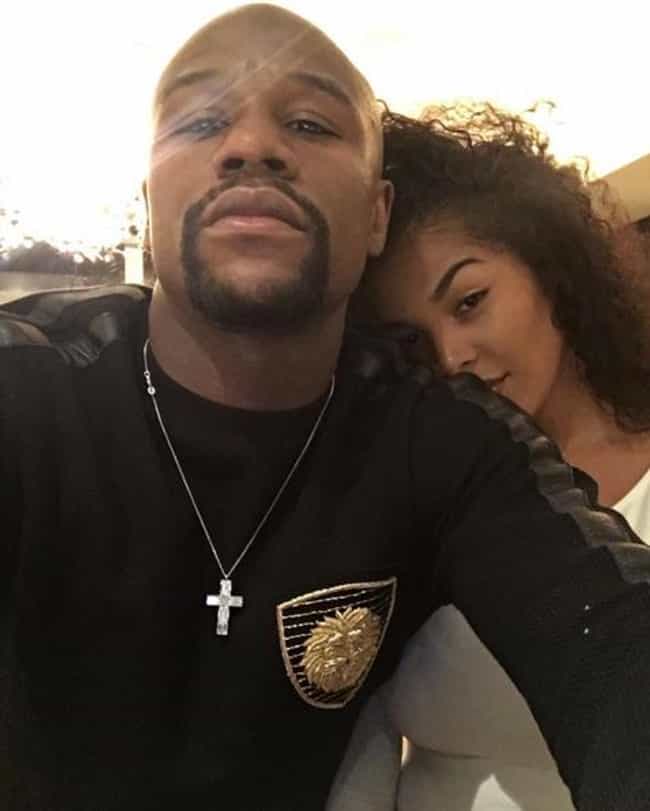 Relationship: Rumored to be dating 2016
Floyd Mayweather Jr.: b. 1977
Raemarni Ball: b. 1997
Age Difference: 20 years
Warren Beatty & Annette Bening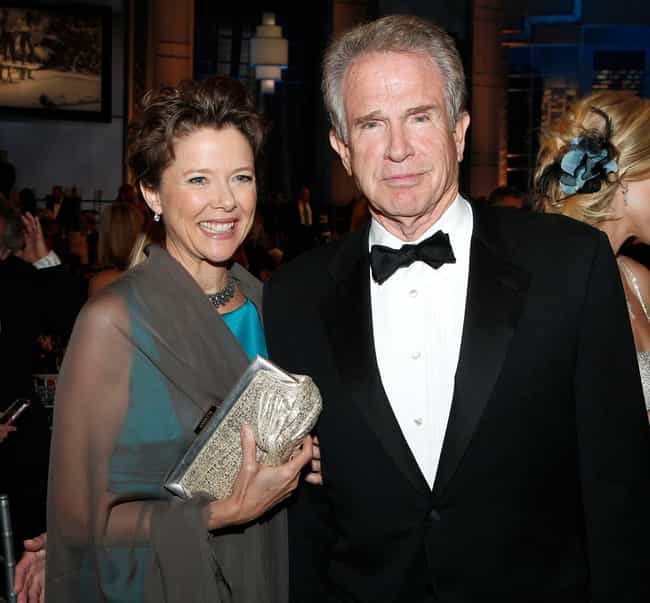 Relationship: Married in 1992 with four children, born 1992, 1994, 1997, and 2000
Warren Beatty: b. 1937
Annette Bening: b. 1958
Age Difference: 19 years
Jason Statham & Rosie Huntington-Whiteley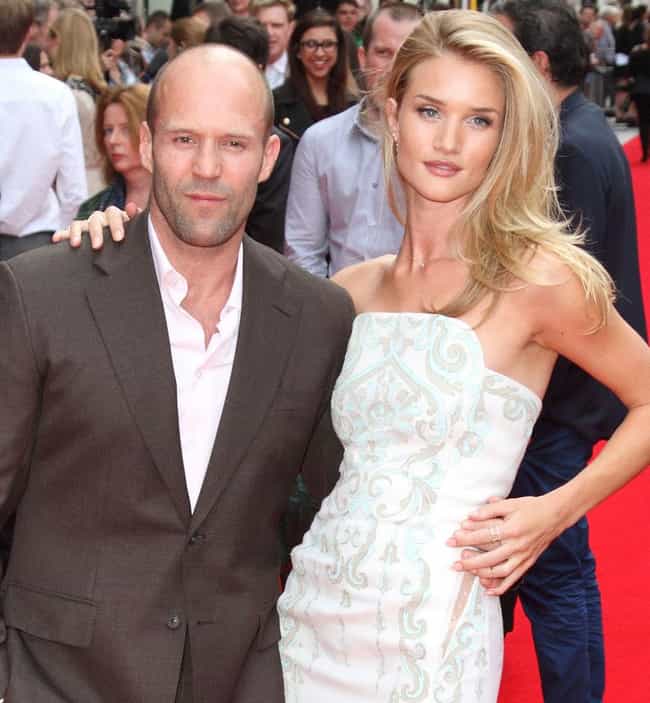 Relationship: Started dating in 2010, engaged in 2014
Jason Statham: b. 1967
Rosie Huntington-Whiteley: b. 1987
Age Difference: 19 years
Christian Slater & Brittany Lopez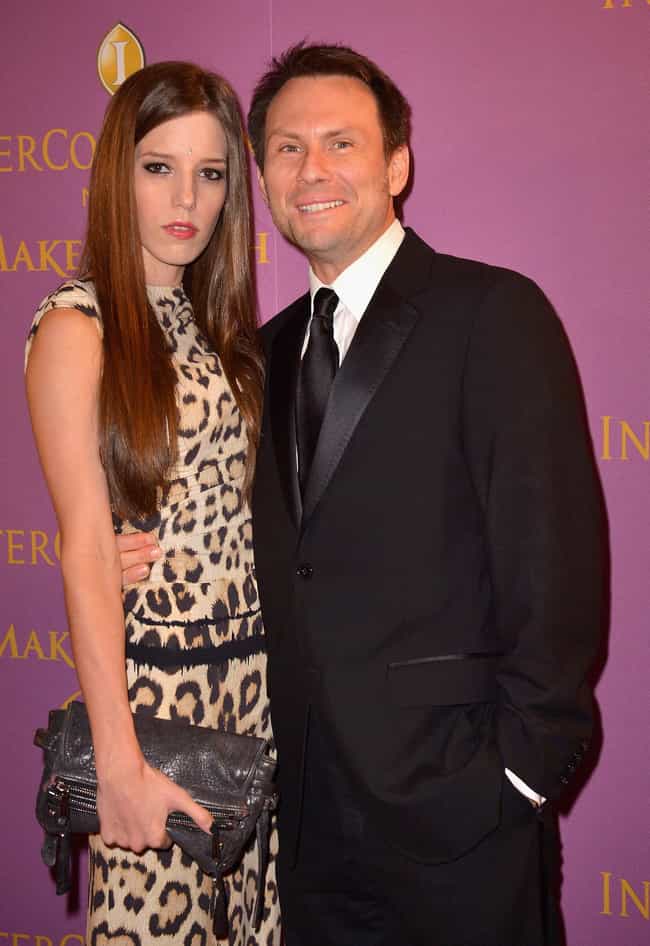 Relationship: Started dating in 2010, married in 2013
Hugh Hefner: b. 1969 with 2 children, born 1999 and 2001
Crystal Harris: b. 1987
Age Difference: 18 years
Bradley Cooper & Suki Waterhouse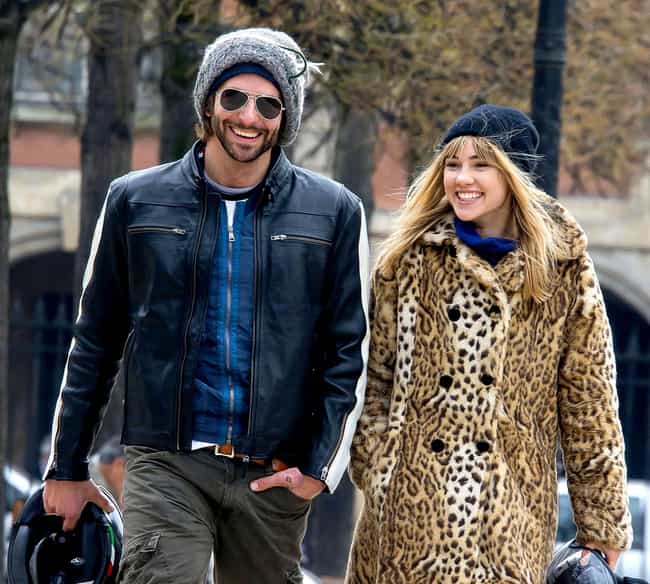 Relationship: Started dating in 2013
Bradley Cooper: b. 1975
Suki Waterhouse: b. 1992
Age Difference: 17 years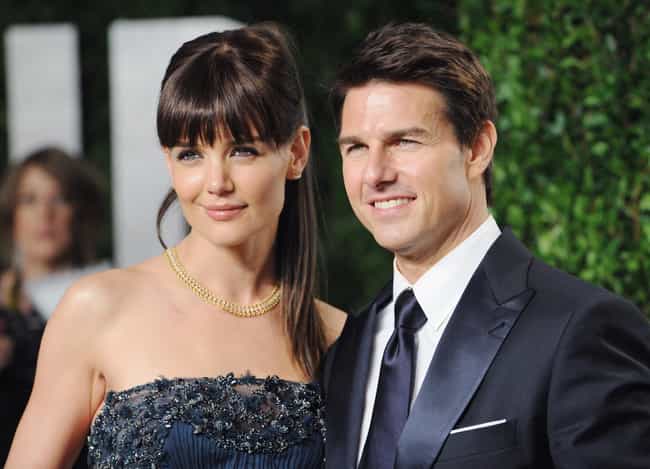 Relationship: Started dating in 2005, married in 2006, divorced in 2012 with one child, born 2006
Tom Cruise: b. 1962 with 2 children born 1992 and 1995
Katie Holmes: b. 1978
Age Difference: 16 years
Kevin Kline & Phoebe Cates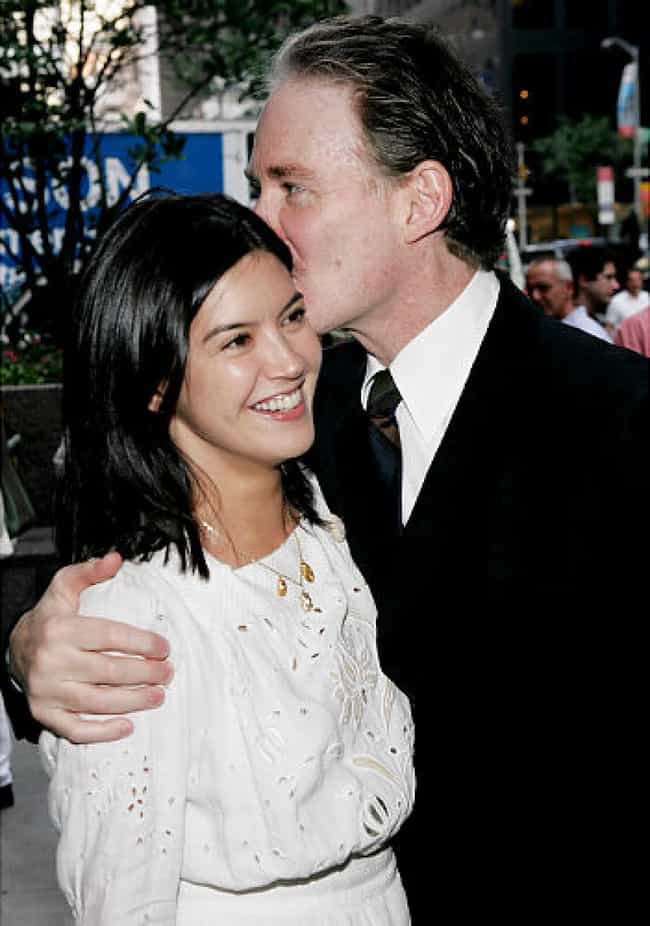 Relationship: Started dating in 1983, married in 1989 with two children, born 1991 and 1994
Kevin Kline: b. 1947
Phoebe Cates: b. 1964
Age Difference: 16 years
Luc Besson & Milla Jovovich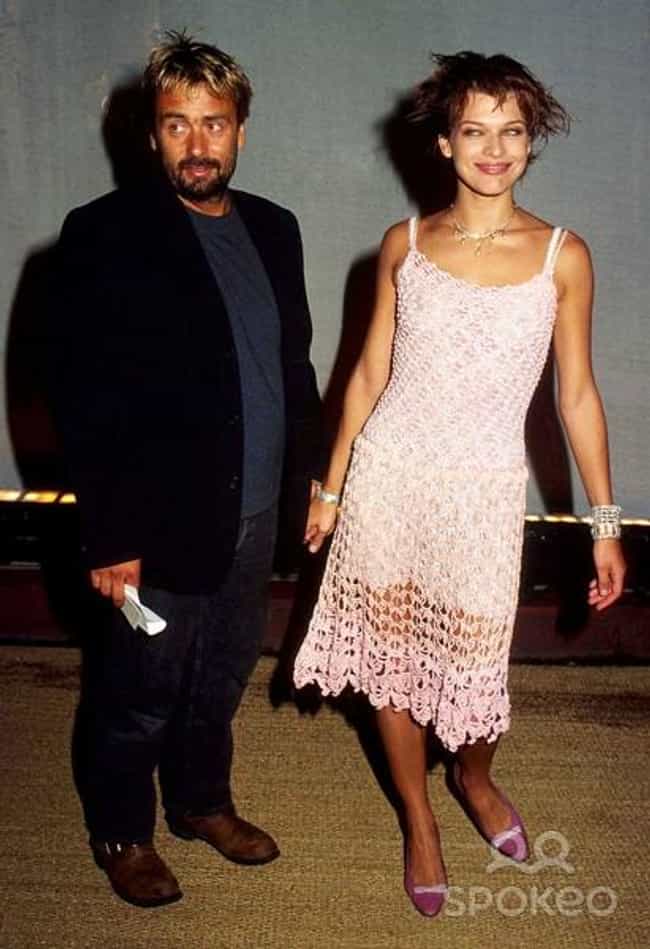 Relationship: Started dating in 1997, married in 1997, divorced in 1999
Luc Besson: b. 1959 with 5 children born 1987, 1993, 2001, 2003, and 2005
Milla Jovovich: b. 1975
Age Difference: 16 years
Olivier Sarkozy & Mary-Kate Olsen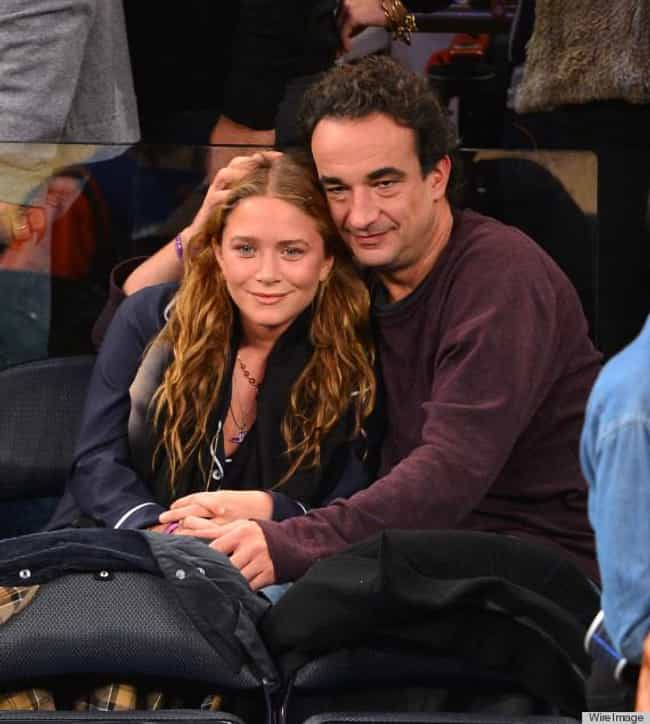 Relationship: Started dating in 2012, engaged in 2014, married in 2015
Olivier Sarkozy: b. 1969 with 2 children born 2002 and 2004
Mary-Kate Olsen: b. 1986
Age Difference: 16 years
Ric Ocasek & Paulina Pořízková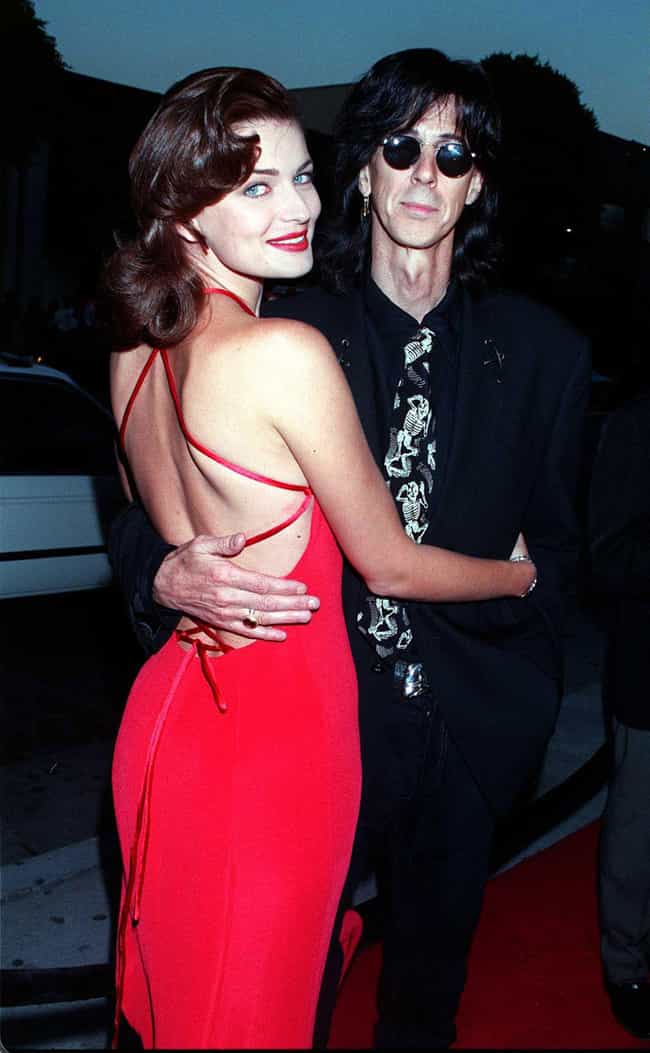 Relationship: Started dating in 1984, married in 1989 with two children, born 1993 and 1998; separated in 2018
Ric Ocasek: b. 1949 with 3 children born 1972, 1973, and 1982
Paulina Pořízková: b. 1965
Age Difference: 16 years
Demi Moore & Ashton Kutcher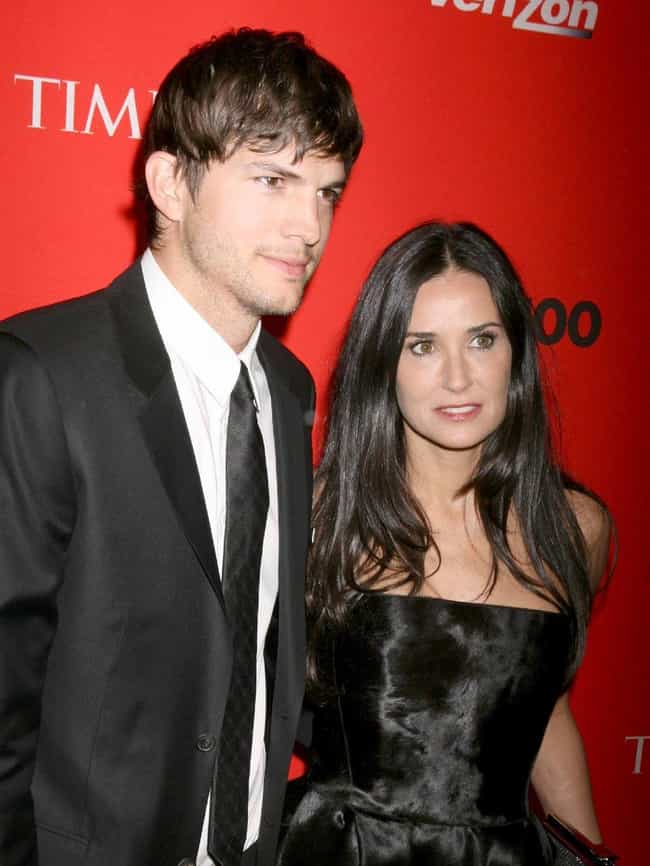 Relationship: Started dating in 2003, married in 2005, divorced in 2011
Demi Moore: b. 1962 with 3 children born 1988, 1991, and 1994
Ashton Kutcher: b. 1978
Age Difference: 15 years
Paul Simon & Edie Brickell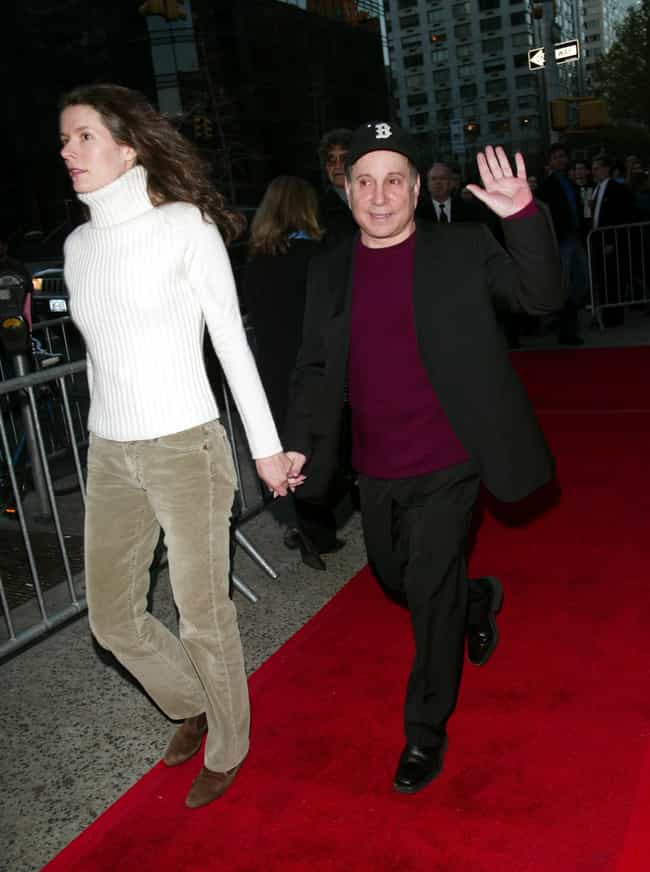 Relationship: Started dating in 1988, married in 1992 with 3 children
Paul Simon: b. 1941 with 1 son born 1972
Edie Brickell: b. 1966
Age Difference: 15 years
Robin Wright & Ben Foster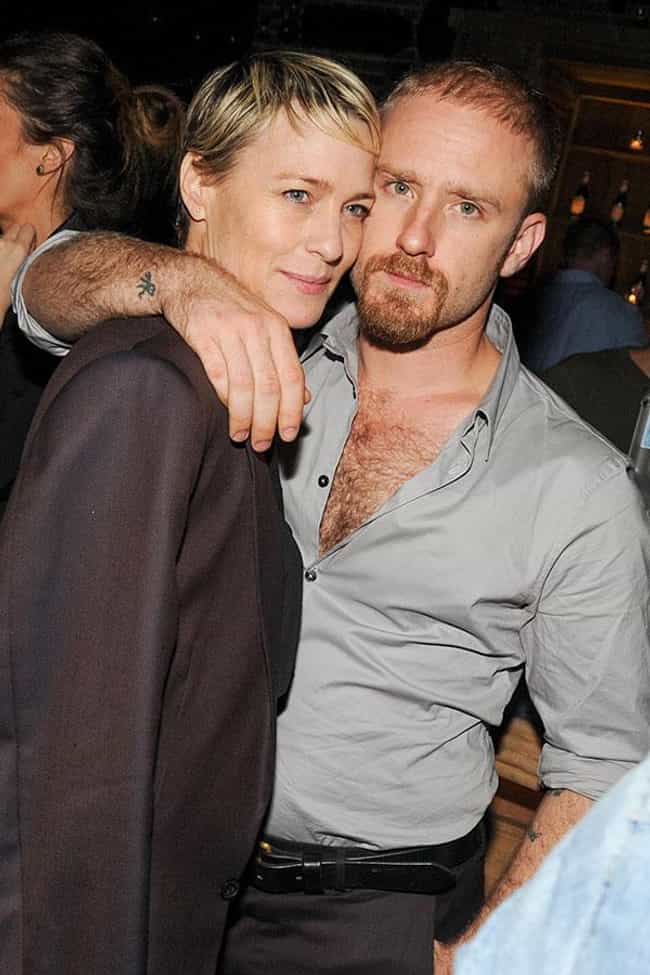 Relationship: Started dating in 2012, engaged in 2014
Robin Wright: b. 1966 with 2 children, born 1991 and 1993
Ben Foster: b. 1980
Age Difference: 14 years
Matthew McConaughey & Camila Alves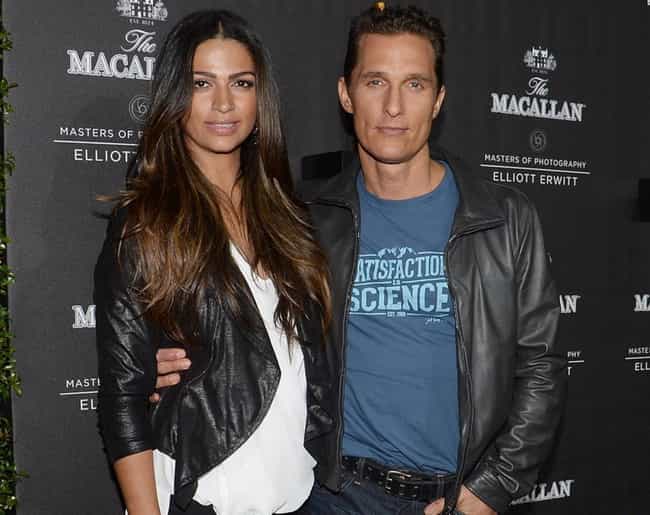 Relationship: Started dating in 2006, married in 2012, three children born 2008, 2010, 2012
Matthew McConaughey: b. 1969
Camila Alves: b. 1982
Age Difference: 13 years
Brian Austin Green & Megan Fox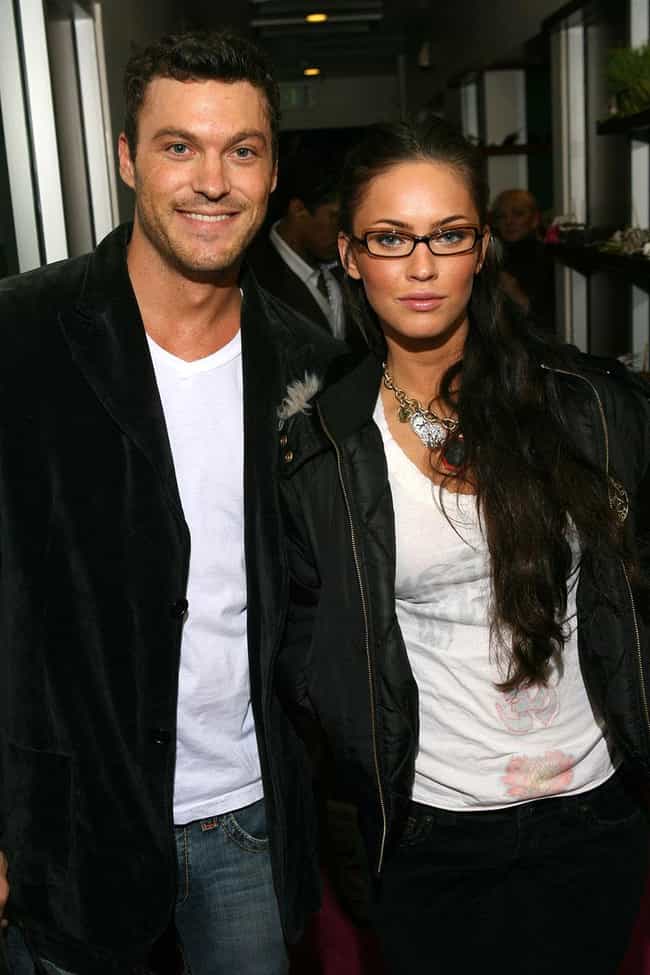 Relationship: Began dating in 2004, engaged in 2006, married in 2010 with two kids, born 2012 and 2014
Brian Austin Green: b. 1973 with son born 2002
Megan Fox: b. 1986
Age Difference: 13 years
Deborra-Lee Furness & Hugh Jackman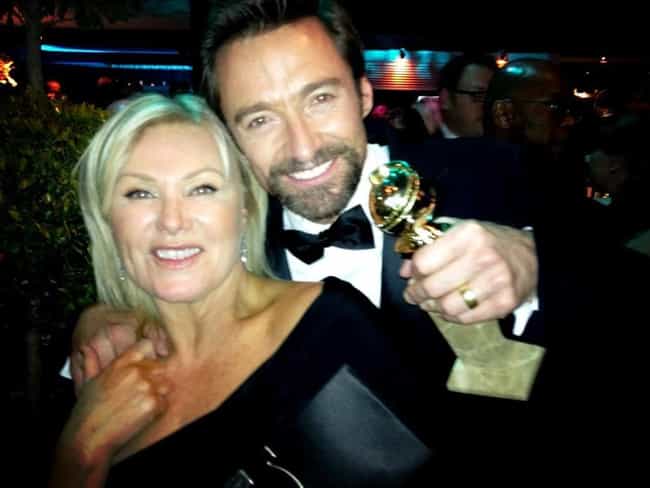 Relationship: Married in 1996 with two children, born 2000 and 2005
Deborra-Lee Furness: b. 1955
Hugh Jackman: b. 1968
Age Difference: 13 years
David Lauren & Lauren Bush Lauren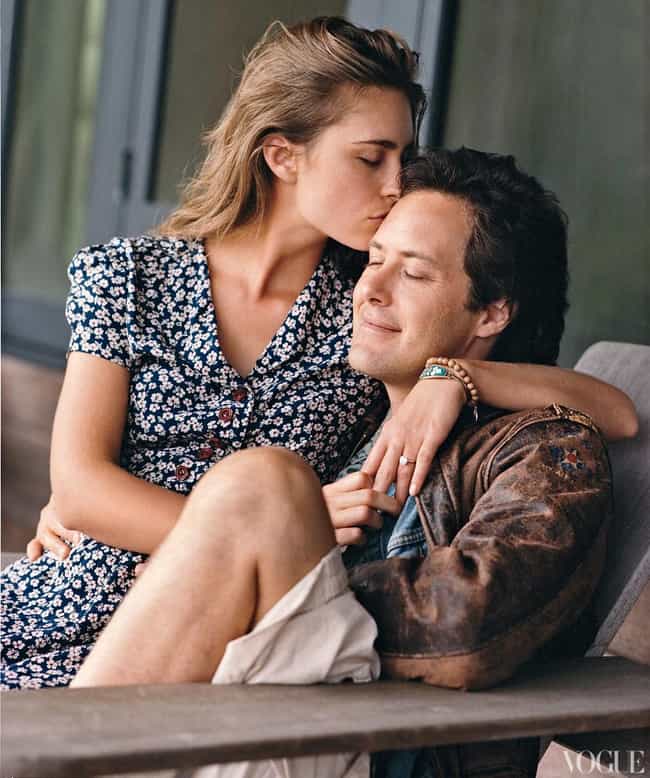 Relationship: Married in 2011
David Lauren: b. 1971
Lauren Bush: b. 1984
Age Difference: 13 years
Stephen Moyer & Anna Paquin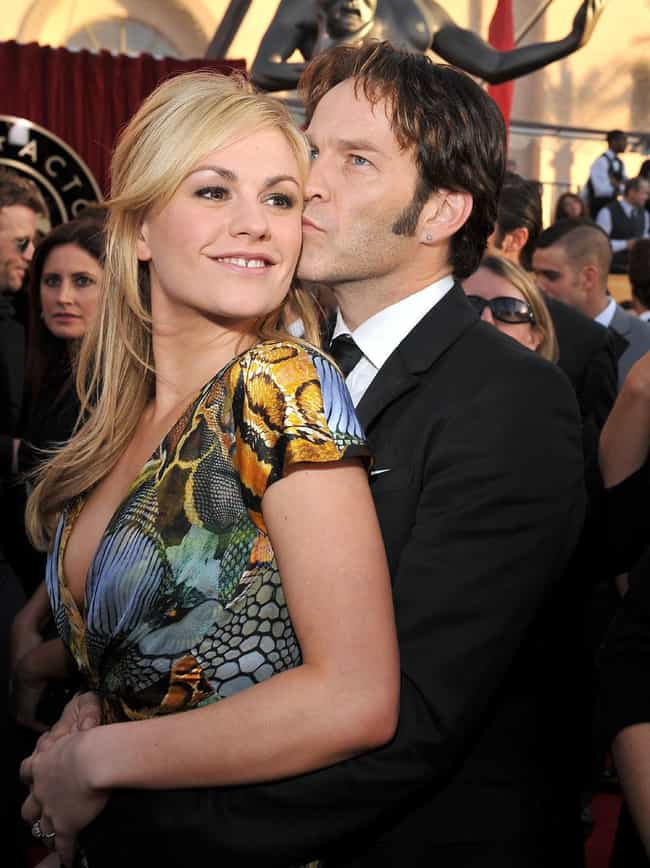 Relationship: Started dating in 2007, married in 2010, twins born in 2012
Stephen Moyer: b. 1969 with 2children born 2000 and 2002
Anna Paquin: b. 1982
Age Difference: 13 years
Matthew Perry & Lizzy Caplan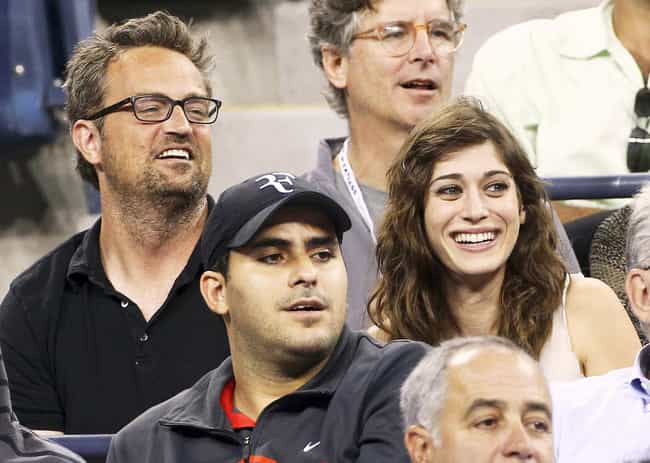 Relationship: Started dating in 2006, broke up in 2012
Matthew Perry: b. 1969
Lizzy Caplan: b. 1982
Age Difference: 13 years
Jay-Z & Beyoncé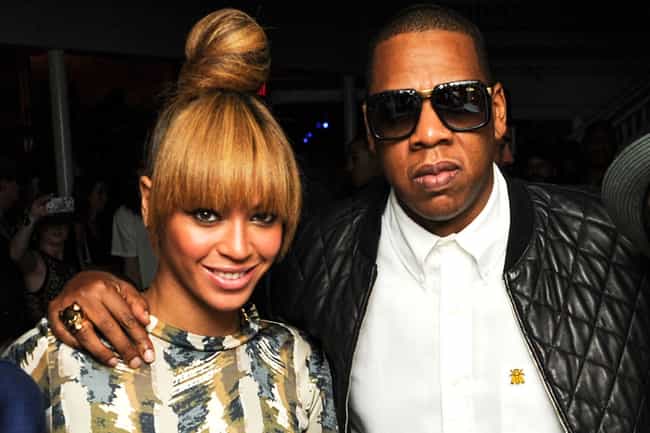 Relationship: Started dating in 2001, engaged 2005, married in 2008 with one child, born 2012
Jay-Z: b. 1969
Beyoncé: b. 1981
Age Difference: 12 years

Mariah Carey & Nick Cannon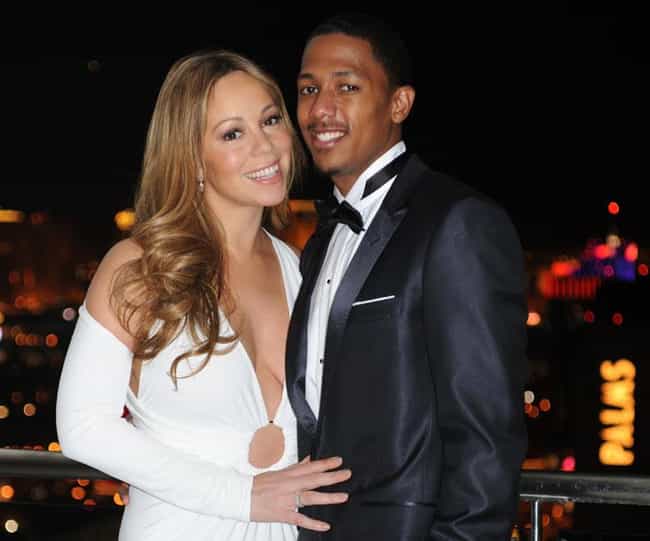 Relationship: Started dating in 2008, married in 2008 with twins born 2011, divorced in 2016
Mariah Carey: b. 1969
Nick Cannon: b. 1980
Age Difference: 12 years
Lisa Bonet & Jason Momoa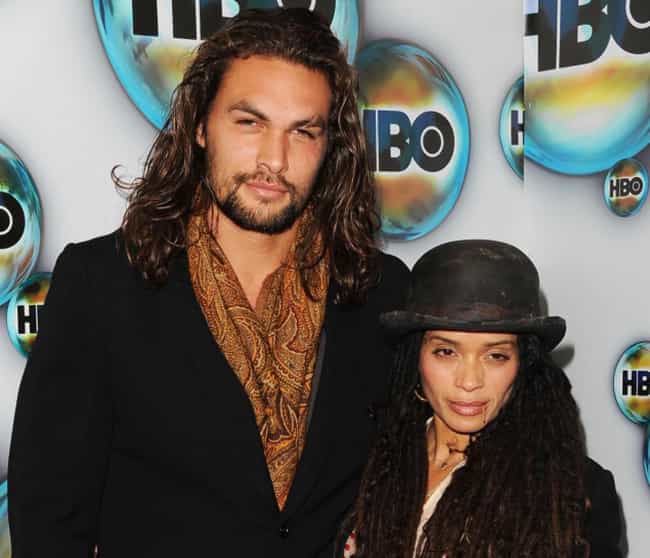 Relationship: Started dating in 2005, married in 2007 with two children, born 2007 and 2008
Lisa Bonet: b. 1967 with daughter born 1988
Jason Momoa: b. 1979
Age Difference: 12 years
Michael Fassbender & Alicia Vikander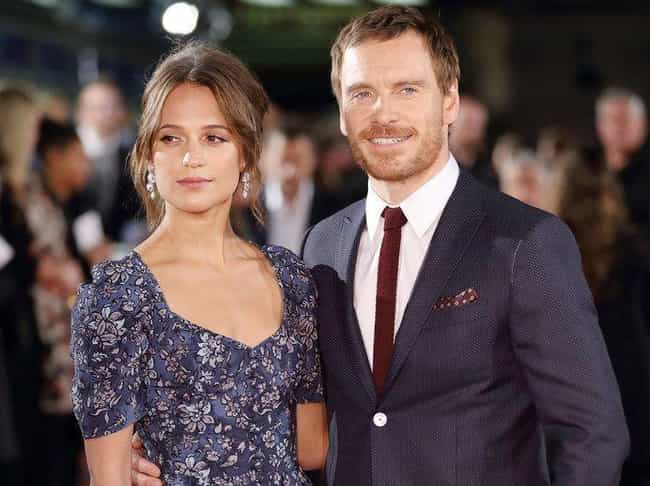 Relationship: Started dating in 2014, married in 2017
Michael Fassbender: b. 1977
Alicia Vikander: b. 1988
Age Difference: 12 years

INTERESTING FOR YOU