In many instances, a high-profile figure acquitted of murder ends up in jail anyway, due to charges related to the crime, or to other crimes committed later. Freed from jail once they're acquitted, they get to go on with their lives, though many have often spent years in prison. In a few cases, justice eventually catches up with an acquitted killer – such as OJ Simpson, or more recently, Robert Durst.
Here are some high-profile acquitted killers and murderers out of jail, along with what they've done since winning their freedom.
O. J. Simpson
Then

: Simpson was an NFL Hall of Fame running back, beloved pitchman, film actor, and pop culture phenomenon. On June 13, 1994, his ex-wife Nicole Brown Simpson and her friend Ron Goldman were found horrifically murdered. He then became suspect #1, went on a low-speed chase through LA, and was tried for the murders.
Now
: Simpson was famously found not guilty in a surreal trial. He went on to lose a civil suit to the Goldman family, play a lot of golf while looking for "the real killer," "write" a book called 
If I Did It
, and do almost anything to make money.
On September 16, 2007, he was arrested for 
leading a robbery
 of sports memorabilia in a Las Vegas hotel, and found guilty. He was sentenced to 33 years in prison, 13 years to the day of his acquittal in the murders.
Simpson was released in October 2017, and supposedly set out to make up for lost time. According to 
Dennis Hof
, the owner of Nevada's infamous brothel the Bunny Ranch, Simpson called looking for "a Nicole Brown look-a-like."
Casey Anthony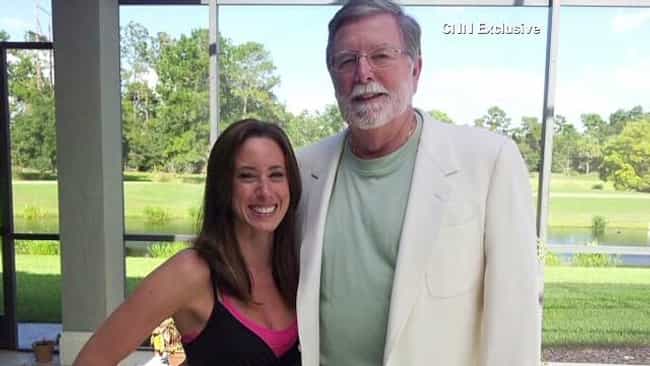 Then: 
The young Orlando mother became a worldwide
celebrity
after she was arrested on charges of murdering her three-year-old 
daughter Caylee
. Despite the body of the child being found in a trash bag near her
parents
' house, Casey claimed she drowned, and that her father, who had also sexually abused her, buried the body. After a six-week trial where every piece of evidence was challenged, Anthony was found not guilty of murder, though she was found guilty of making false statements to police.
Now: 
Anthony's acquittal was met with worldwide outrage, as many legal watchers believed her conviction would be a slam dunk. In the time since the July 2011 verdict, Anthony has dealt with multiple civil suits, served probation on a check-fraud charge, filed for bankruptcy (stiffing her lawyer of $500,000), and is
currently
 living in an undisclosed location in Florida. She met with NBC producers in May 2015 about a possible interview, but it never happened.
George Zimmerman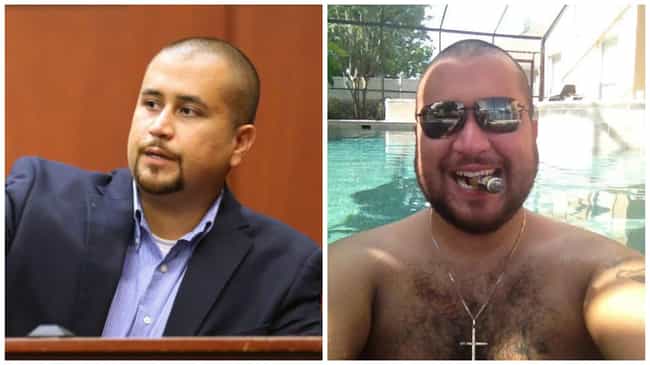 Then:
On February 26, 2012, Zimmerman fatally shot 17-year-old Trayvon Martin while acting as a neighborhood watch volunteer in a Florida gated community. While police initially declined to press charges due to the state's "stand your ground" laws, six weeks later, a special prosecutor indicted Zimmerman on murder charges. In a six week trial that became a media circus, Zimmerman wasacquitted of murder, claiming that the shooting was self-defense after Martin attacked him at random.
Now: 
The Department of Justice spent three years investigating Zimmerman, and ultimately found the shooting wasn't a hate crime. Zimmerman blamed President Obama for inflaming racial tensions around the trial, tried to make a living selling his own paintings on eBay, and tweeted
images
of the murder, as well as words of support from fans. His Twitter account was permanently suspended in late 2015.
Beyond that, Zimmerman has had half a dozen legal encounters since the shooting, including multiple domestic violence-related 911 calls from his then-wife and girlfriends. All of the charges in each case were dropped after the victims refused to cooperate. Zimmerman was also involved in a road range incident where a man shot at him, and in several controversies regarding the Confederate flag.
Robert Blake
Then:
 Blake had been a Hollywood mainstay for 50 years, acting in everything from Little Rascals shorts in the late '30s to the detective series 
Beretta
 in the mid-'70s. In 2001, Blake was accused of murdering his wife, Bonny, as she sat in their car outside an LA restaurant where they'd had dinner. Incredibly, Blake claimed he'd gone back into the restaurant to get his gun, which he'd left behind. Blake was arrested and accused of shooting into the car and killing his wife.
Now
: The trial saw Blake's defense claim he was a victim of circumstance and faked evidence, with the real killer being someone unknown to him. Blake himself never testified, and the jury heard contradictory testimony from several men who claimed Blake had previously tried to hire them to kill Bonny. Blake was
acquitted of all charges
, but lost a civil trial, and subsequently filed for bankruptcy. He hasn't acted since 1997, only giving a few contentious interviews.
Amanda Knox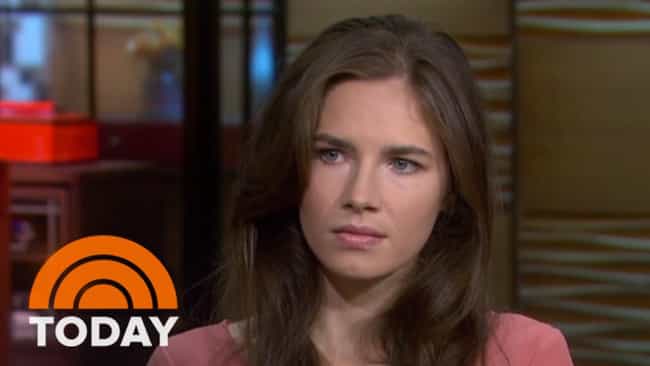 Then: 
Amanda Knox was a 20-year-old exchange student spending a year in Italy while attending the University of Washington. She became embroiled in a murder trial, accused of acting with two other men in robbing and killing a roommate during a sexual ritual. While Knox maintained her innocence, she was taken advantage of by a complex Italian legal system and an Italian media out to convict an American. In 2009, she was found guilty of the murder and given a 26-year sentence. A higher court overturned the verdict two years later, and Knox returned to the US.
Now:
 In 2013, Italy's highest court re-opened the case, and Knox 
was re-tried from afar. Despite the raft of holes in the case and poor handling of evidence, she was again found guilty, and appealed. The conviction was again overturned less than a year later, and by 2016, she was completely cleared of all charges stemming from the killing, including a charge of libeling the Italian police.
Robert Durst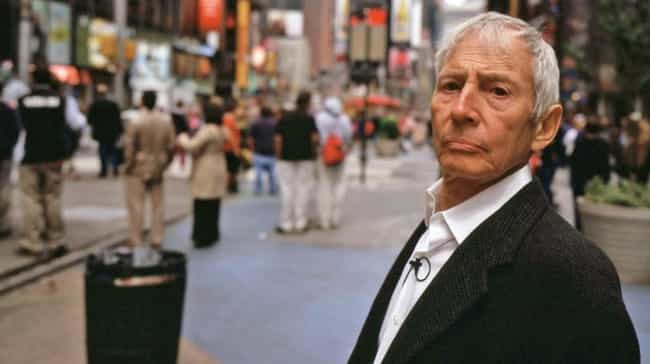 Then:
 Durst is a millionaire real estate magnate best known for being a suspect in three different disappearances – all of people to which he was connected. He was arrested in 2001 for one of these murders, that of an elderly neighbor, after the man's limbs were found floating in Galveston Bay. After jumping bail dressed as a woman, Durst claimed that the neighbor tried to kill him, and Durst shot him in self-defense. Durst was acquitted of the murder, due to a lack of forensic evidence.
Now:
 Interest in Durst and the murders was never far from popular culture. In early 2015, HBO released a six-part documentary examining the evidence in the killings, particularly that of Susan Berman's execution-style death in LA in 2000. The LAPD re-opened the case, and in March 2015, Durst 
was arrested 
for murder – the day before the documentary's final episode aired. He was also indicted on charges of illegal possession of a handgun and controlled substances. He pleaded guilty to the gun charge, and was sentenced to seven years in prison. Durst is still awaiting the Berman murder trial.
Snoop Dogg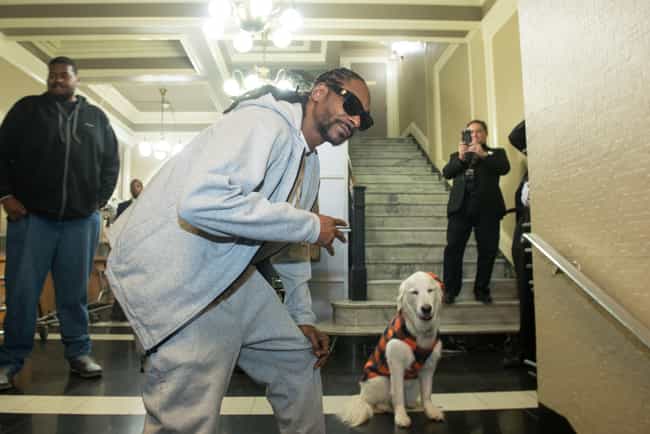 Then:
While recording his debut album 

Doggystyle

 in August 1993, the rapper was arrested in connection with the death of gang member Phillip Woldermariam, who was shot and killed by Snoop's bodyguard, McKinley Lee. Snoop Dogg had been driving the vehicle from which the shots were fired, and was charged with murder, conspiracy, and destroying evidence. Snoop and Lee were defended by famed O. J. Simpson defense attorney Johnnie Cochran, and both were acquitted on all charges, as the killing was seen as self-defense, and a unanimous verdict couldn't be reached on the others.
Now:
 Snoop Dogg has continued his rap and acting career to varied degrees of success, but has been in continuous legal trouble for most of it. He's been arrested at least eight times, including several busts for drug possession,
weapons
charges, vandalizing an airport duty free shop, and trespassing. He's been turned away from Australia, and was banned from both Norway and Sweden at different times.
Randy Weaver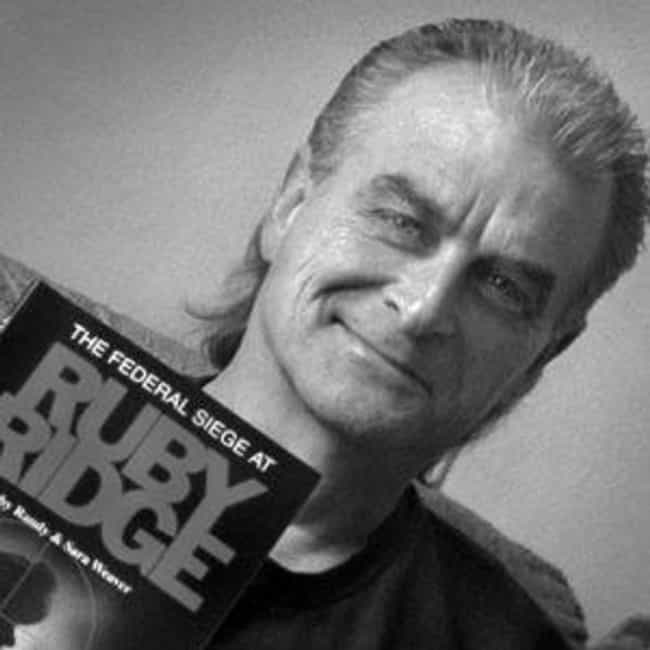 Then: 
Idaho rancher Randy 
Weaver and his wife, Vicki, were arrested in late 1990 on charges of possessing illegal shotguns. The Weavers were offered a chance to inform on the Aryan Nation, refused, and jumped their bail. They holed up in an isolated cabin, which was laid siege to by the ATF and FBI. A shootout took place soon after, during which the Weaver's adult son and a US Marshal were both killed after the Weaver's dog was shot. The next day, Randy Weaver was shot by a sniper who then shot and killed Vicki Weaver. After the incident was diffused, Weaver was charged with 10 felony counts, including murder. Two counts were dismissed, and Weaver was acquitted of all but one of the others, including the killing of a US Marshal.
Now: 
After the acquittal, Weaver gave a few interviews, but has mostly stayed out of the spotlight. He 
lives
in Kalispell, MT and doesn't speak to the press.
Lillo Brancato, Jr.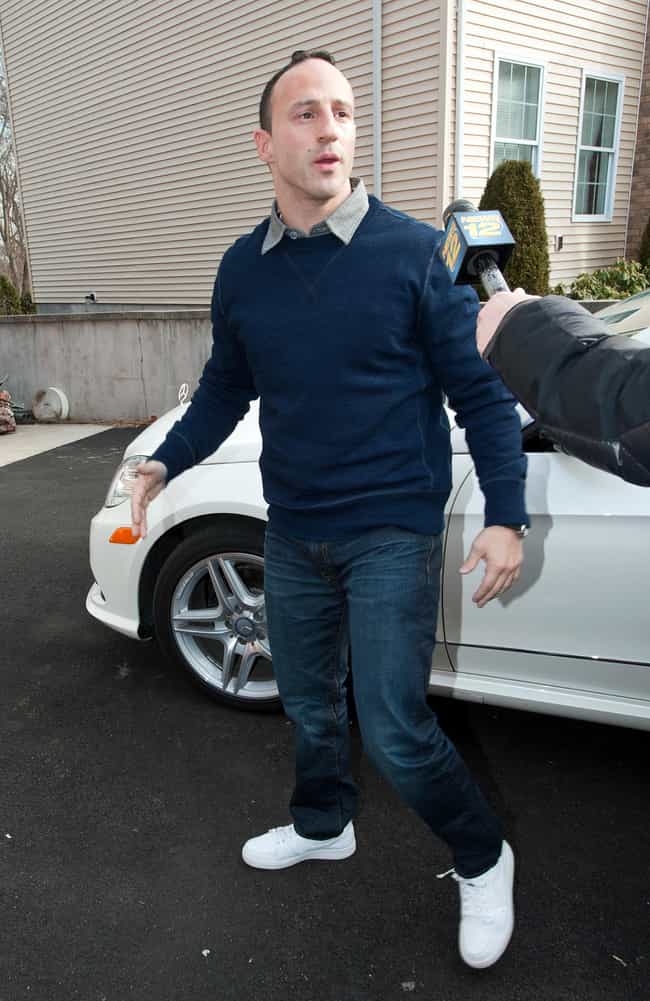 Then
: Brancato was an actor on the rise, appearing as the lead in
 A Bronx Tale
 and on several episodes of 
The Sopranos
. However, his career derailed after being linked to a killing that took place during a burglary. In December 2005, Brancato and a friend were confronted by an off-duty police officer who heard glass breaking and found them trying to break in. A gunfight broke out and the officer was killed. Brancato was charged with second-degree murder and burglary, but acquitted of the murder charge in a trial.
Now:
 Found guilty on the burglary charge, Brancato was sentenced to 10 years in prison, and served four, being released in December 2013. He booked his first post-jail 
film role
, in 2016's  
Back in the Day
, about a year later.
Don King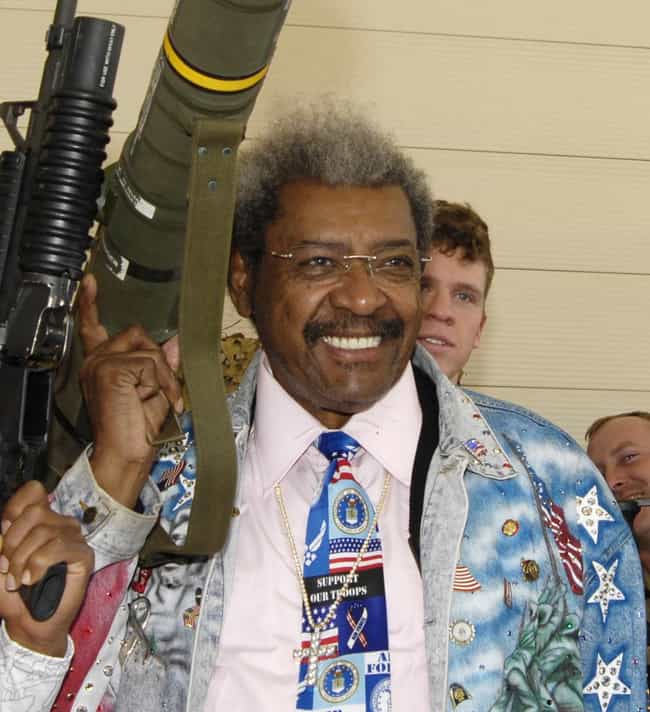 Then: 
Long before he became famous as a troll-haired, garishly-dressed boxing promoter, Don King ran an illegal gambling house in Cleveland. In 1966, he was arrested for stomping a man to death who owed King $600. While King was initially found guilty of second-degree murder, the charge was dropped to manslaughter – meaning King served just four years in prison. The charge was dropped altogether in 1983 when the Governor of Ohio pardoned King.
Now:
 Rebounding from his short stint in prison, King became the most famous boxing promoter in history, involved in everything from the "Thrilla in Manilla" between Muhammad Ali and Joe Frazier to the biggest fights of Mike Tyson's career. King 
has also
 sued and been sued by numerous boxing luminaries, filed a billion dollar suit against ESPN, and is even alleged to have put a hit out on a boxer with whom he was feuding.
Lil Boosie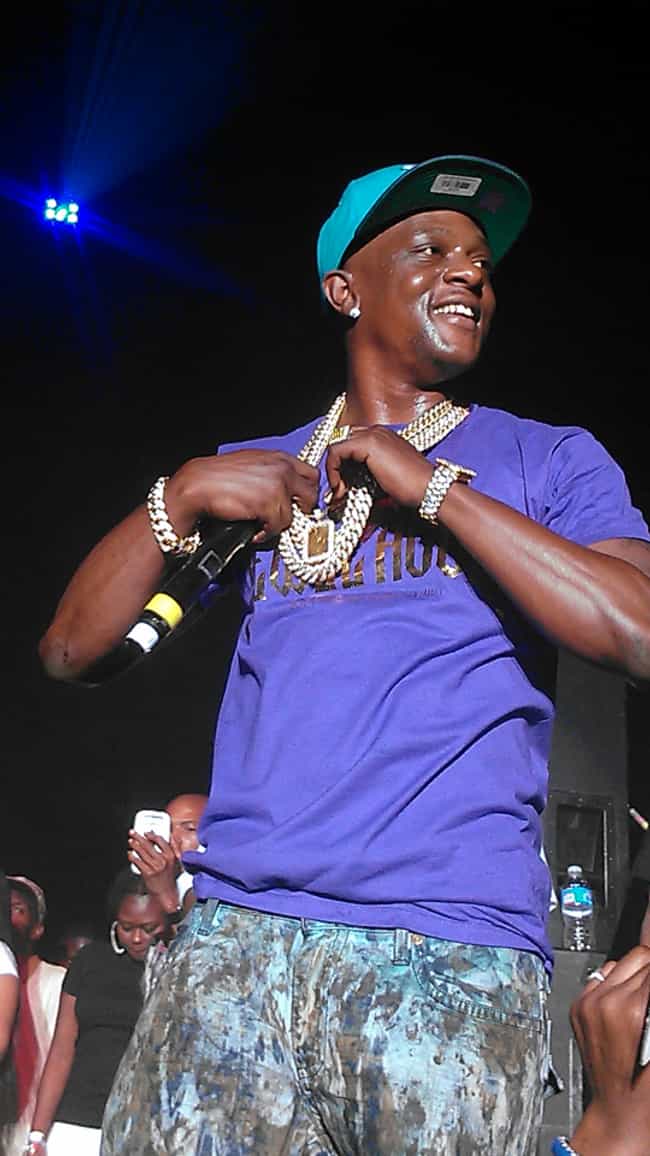 Then: 
Rapper Torrance Hatch, aka Lil Boosie, was
 indicted
 on first-degree murder charges stemming from the killing of Terry Boyd, a man who apparently owed the New Orleans rapper money. His lyrics, frequently boasting about killing and robbery, were used against him, as were his reputed gang ties and violent past. Even so, Boosie was acquitted of first-degree murder, being found guilty only of drug charges. He went to prison in 2009.
Now:
 Hatch was released from prison in March 2014, and having released a wealth of material while behind bars, went back to his career. He did, however, change his name to "Boozie Badazz."
INTERESTING FOR YOU