List of the funniest Eminem memes on the internet, including jokes about this music, his family and his personal life. Considered one of the greatest rappers of all time, Eminem is no stranger to having a sense of humor. Every one of his albums have at least one funny song on them, including singles like "The Real Slim Shady", "Just Lose It", and many more. Fans and haters alike have taken to the internet to make jokes about Marshal Mathers, including cracks about his daughter Hailie, him being a white rapper, and his amazing rhyming abilities. He built his career on making fun of celebrities, but in reality he's just an amazing rapper. Vote up the best Eminem memes on this list that made you laugh, and downvote any that didn't do it for you.
It pays to have many names
Oh my, is that even human?
I remember J.J. Fad's Supersonic
Every time
Yep, even he gets used against Bieber
You don't challenge Eminem fans
N-word… No Rhymes?
Anybody named Afro has gotta be black, right?
Like father, like daughter, like rapper
I didn't say it was aliens, but it was Eminem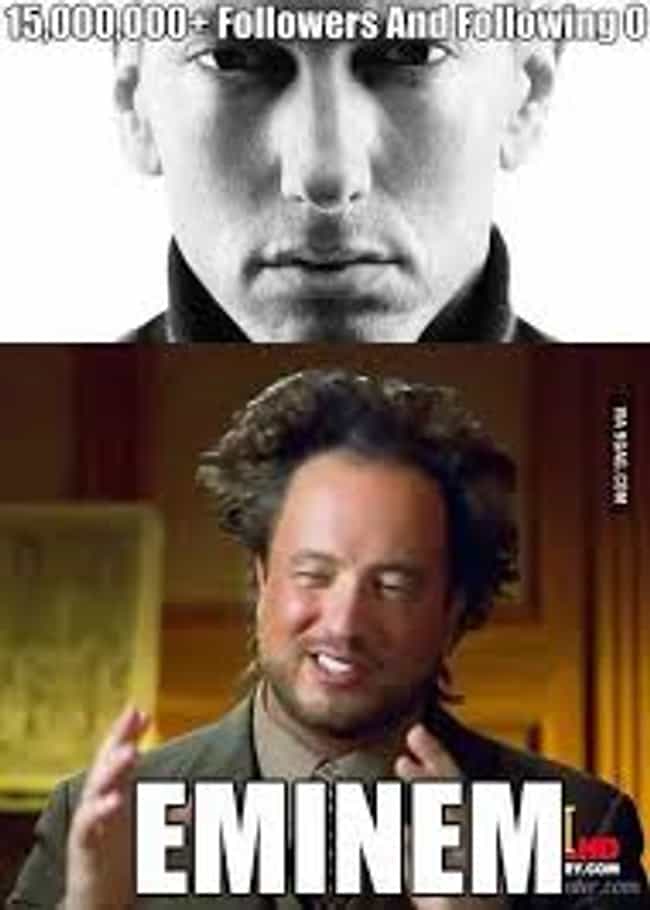 I'm sure that was supposed to be rapper, right?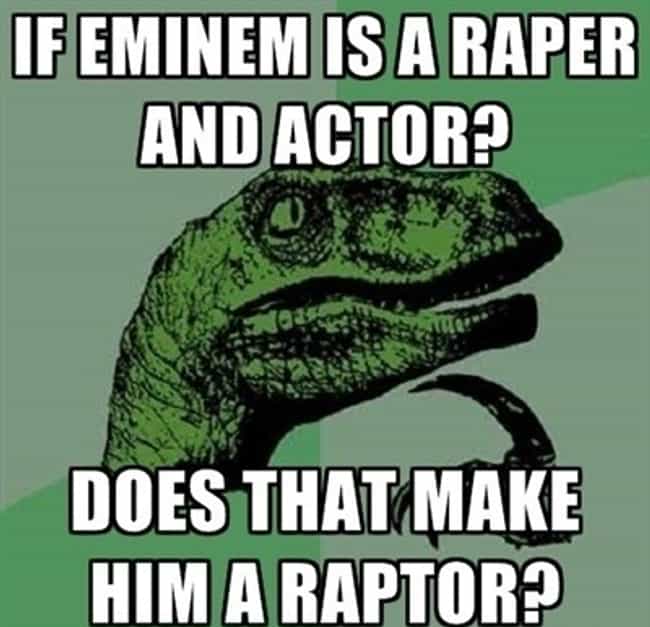 Because a god ain't a dog… or a dawg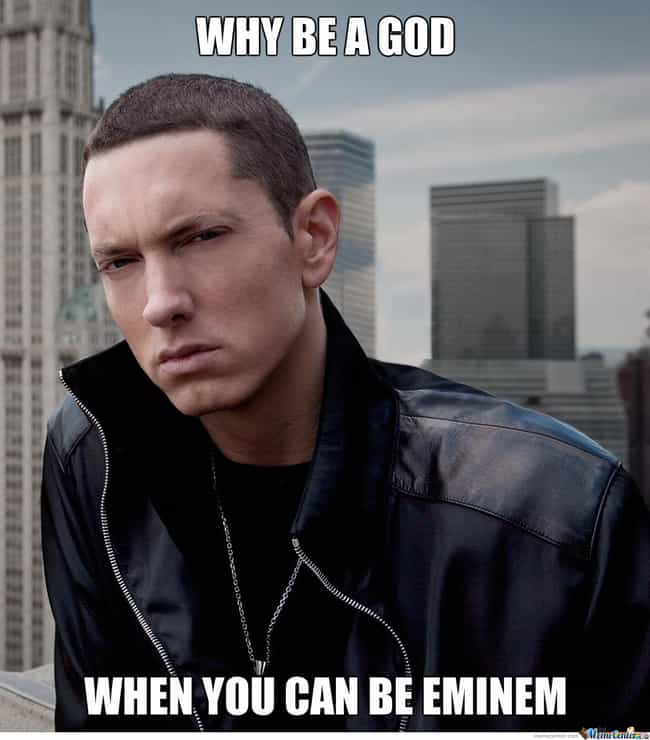 Wasn't that telepathy?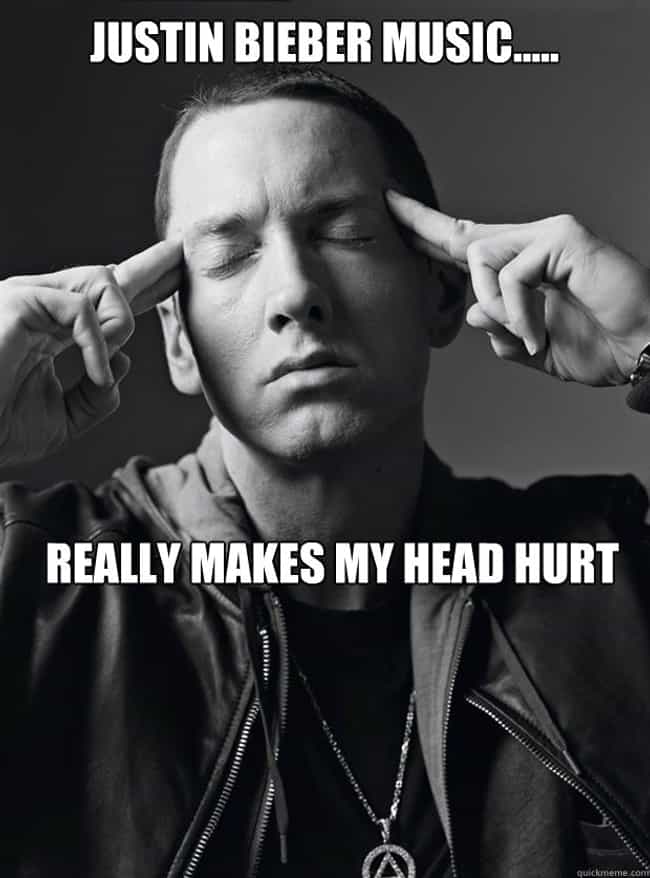 Daughter rap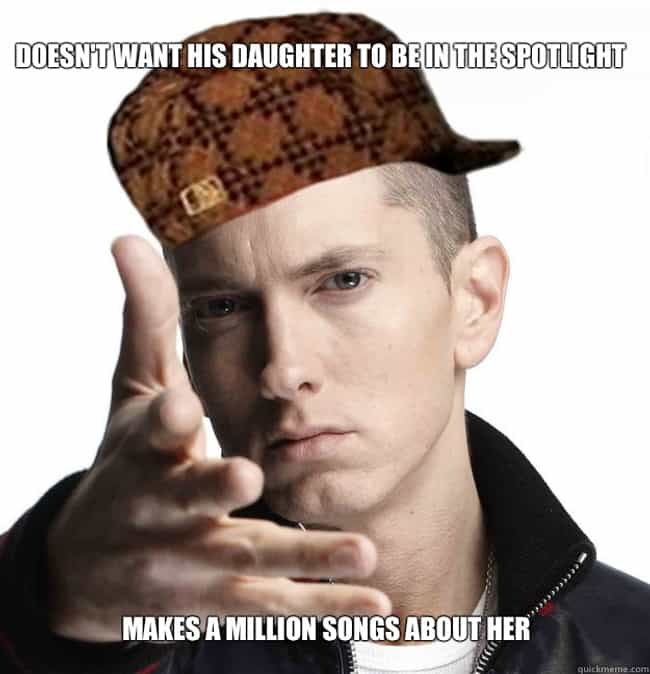 I thought spaghetti was one of those hoe songs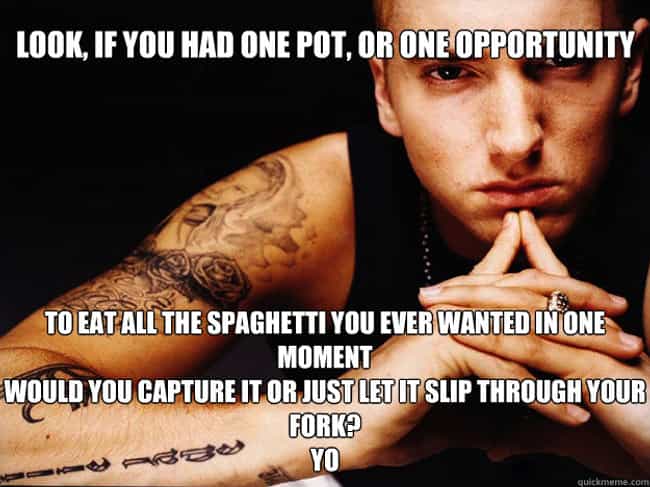 Good question, Chuck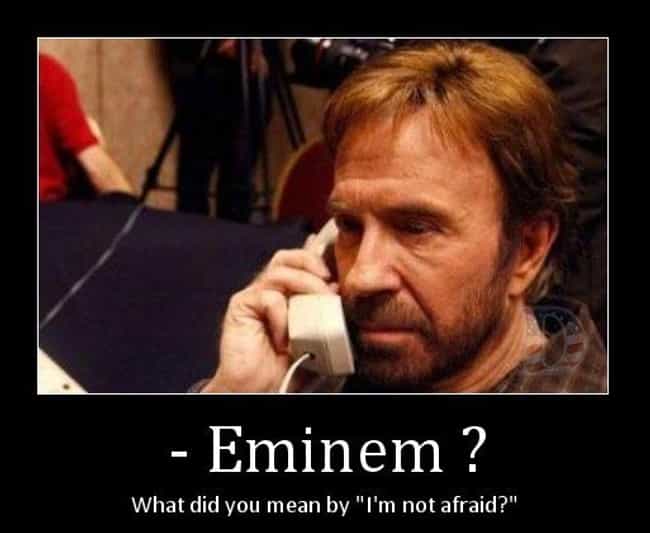 Yep, admit it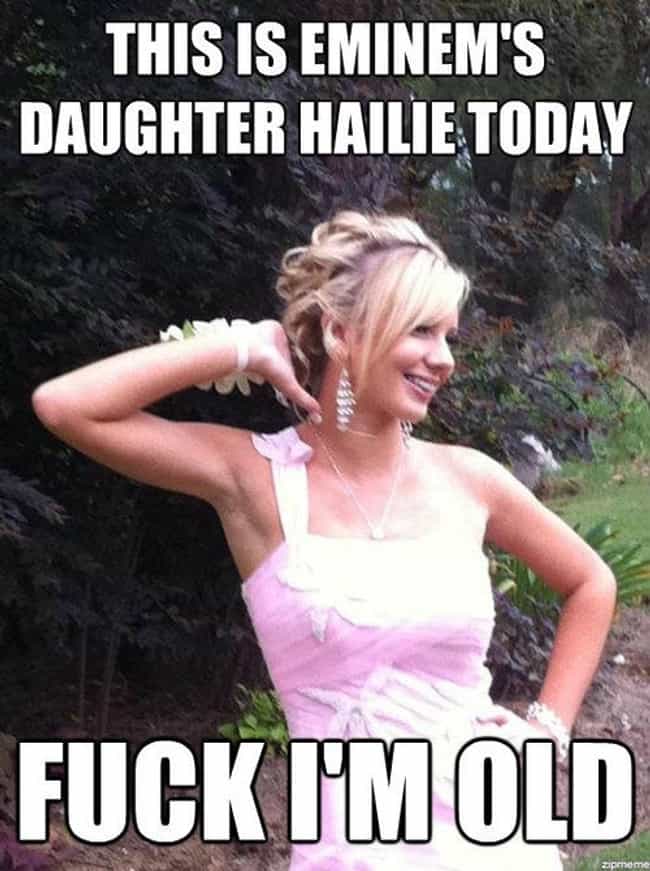 No smile is like a boss?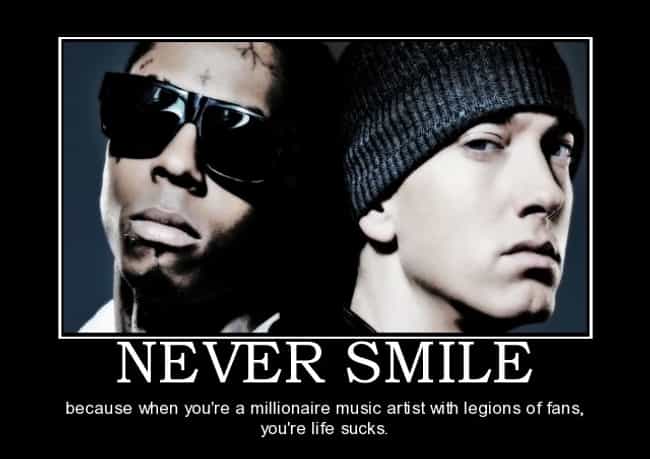 What rhymes with… uh wait, I'm not a poet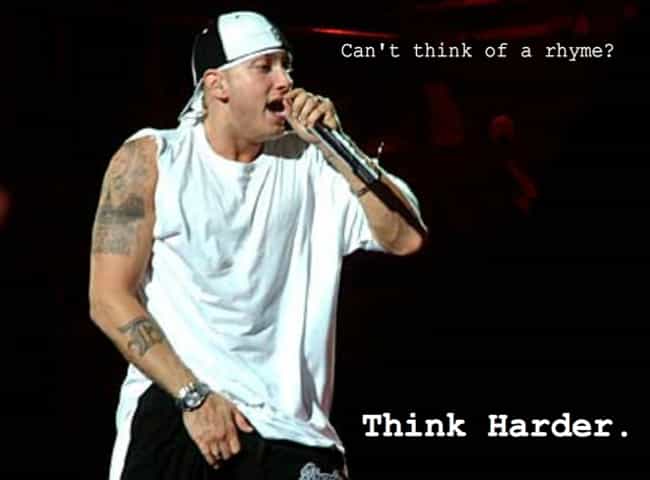 The dawg know Eminem, yeah?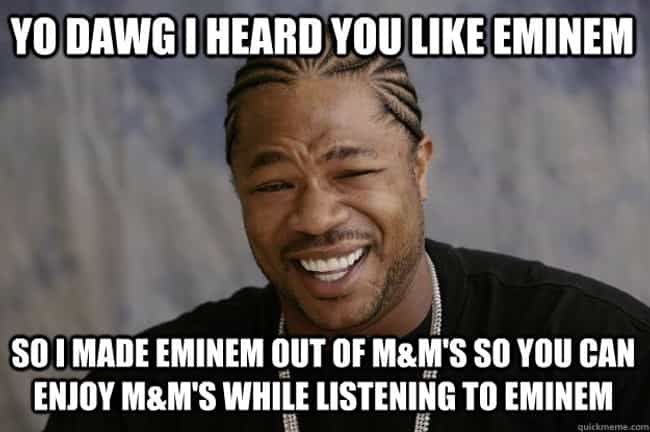 Ain't gonna eat this spaghetti
INTERESTING FOR YOU