This list of the most popular teen stars from the '90s includes stars from hit shows like Party of Five, Boy Meets World, 7th Heaven, and many other nostalgic classics. This list isn't just a bunch of teen actors, though. We've included some of the biggest teen music stars from the '90s like Britney Spears and Brandy as well.
It's been a while since the '90s began and these popular teen stars have been busy during the past 25+ years. Find out what Neve Campbell, Tiffani Thiessen, Christina Applegate, Amy Jo Johnson and many of your other favorite '90s starts have been up to with this then and now look back at popular '90s teen stars.
What have the most popular '90s female stars been up to since their height of fame? Many have gone on to successful film and television careers in current entertainment as well, and many of them are now mothers.
Read on to find out what your favorite stars from the nineties are doing today, and enjoy these before and after photos of the most famous females of the 1990s.
Britney Spears (Then)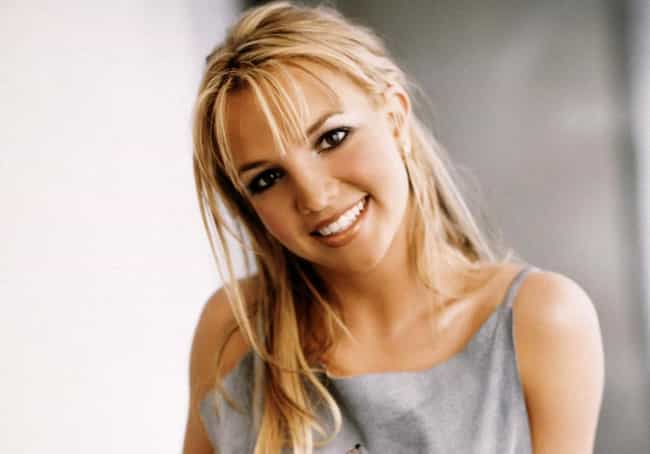 There's no question that Britney was one of the biggest '90s pop music performers in the world. The former Mouseketeer holds the distinction of being the best-selling teenage artist of all time.
Her debut album …Baby One More Time went double platinum selling more than 30 million copies and received a Grammy. She followed it up with another platinum album, Oops!… I Did It Again, while making headlines dating former fellow Mouseketeer Justin Timberlake.
Britney Spears (Now)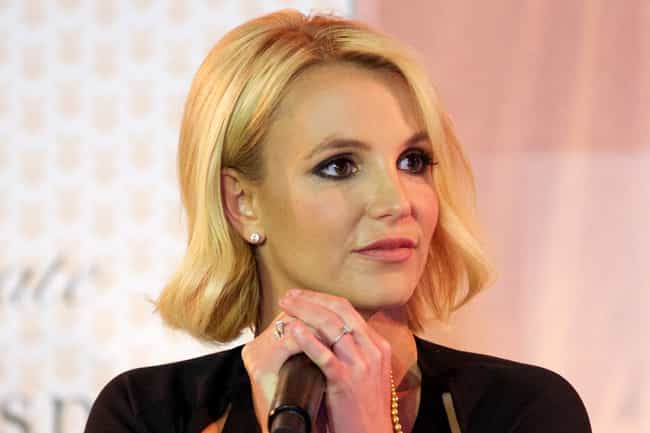 The '90s may have ended, but Britney certainly didn't. She expanded her empire into movies like Crossroads, headlined the second highest grossing concert tour by a female artist (the Dream Within a Dream Tour grossed $43.7 million) and launched a best-selling perfume with Elizabeth Arden, called Curious.
Spears married back-up dancer Kevin Federline in 2004 after three months of dating and had two boys with him before their marriage ended after four years. She went through a rough patch in the late 2000s (who could forget the head-shaving incident) but she bounced back in 2012 as a judge on the second season of the US version of The X-Factor. With a $15 million paycheck, she became the highest paid judge on a singing competition show in television history.
Britney's empire continues to grow. In late-2014, Spears launched an online intimate apparel shopping website which now ships to more than 200 countries. She is also under contract with the Planet Hollywood Resort & Casino performing her live show, Britney: Piece of Me in Las Vegas.
Brandy Norwood (Then)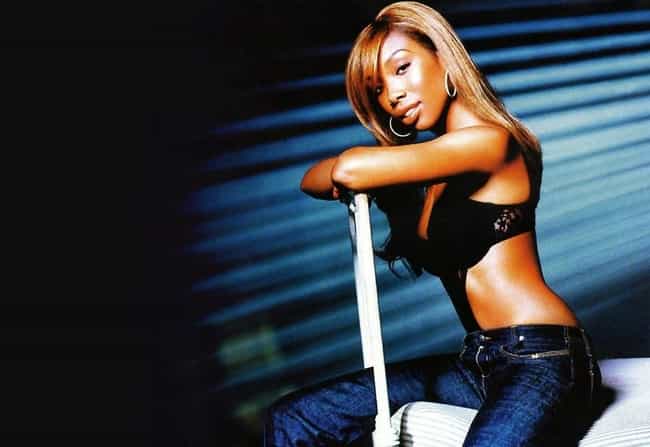 Brandy burst on to the scene with her self-titled debut album which included chart-topping hits like "I Wanna Be Down" and "Baby" and later went on to play the title role on the UPN sitcom Moesha for six seasons. She parlayed that stint into film roles with I Still Know What You Did Last Summer, Double Platinum ,and the TV movie Cinderella.
Despite the TV and film success, music was still her first love. She resumed her music career in 1998 thanks to another chart-topping duet with Monica on the song " The Boy Is Mine."
Brandy Norwood (Now)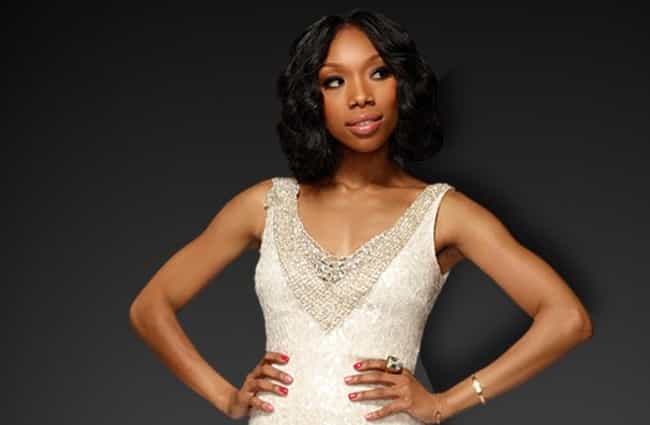 The 2000s were a rough decade for Brandy. Though she released her third and fourth albums to commercial and critical success and served as a judge on the first season of America's Got Talent, a lot of personal turmoil occurred behind the scenes.
In 2001, she became romantically involved with producer Robert "Big Bert" Smith and a year later, Norwood gave birth to their child. Three years later, Norwood revealed that she and Smith had never been married but just portrayed that impression to preserve her public image.
Perhaps the biggest turmoil came in 2006, when Brandy became involved in a widely-publicized fatal car accident as well as the numerous lawsuits that stemmed from it. She settled the various lawsuits out of court and moved on to continue releasing albums, a reality TV series with her young brother Ray J and was a contestant on Dancing with the Stars.
Having done TV, film and music, Norwood announced in March 2015 that she would make her Broadway debut in an eight-week revival of Chicago, playing the role of murderous housewife Roxie Hart. She'll also star in a BET romantic comedy series called Zoe Moon. The series will center on a newly-divorced single mom embarking on a new life and career as a fledgling cosmetics mogul.
Raven-Symoné (Then)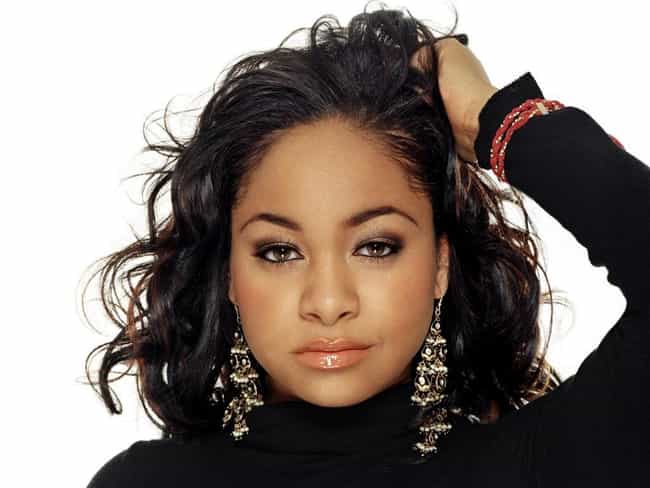 Raven-Symoné was everywhere in the early '90s. After first appearing on The Cosby Show as Olivia Kendall, she released her debut album Here's to New Dreams in 1993. She appeared on numerous successful TV series including Hangin' with Mr. Cooper and in 2003, she starred in the Disney Channel series That's So Raven. She participated in four soundtracks from Disney, which sold a combined 4.1 million copies in the US.
Her success on TV and in music also led to numerous opportunities in film. She appeared in two Dr. Dolittle movies, two Cheetah Girls TV movies, College Road Trip, and For One Night.
Raven-Symoné (Now)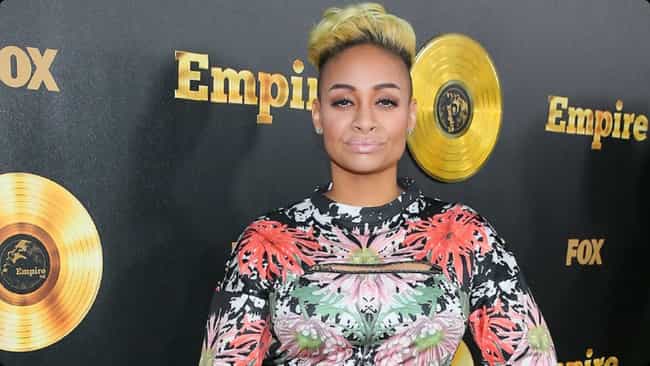 After lending her voice to the animated series Kim Possible, Symon é starred in the short-lived ABC Family sitcom State of Georgia and, in 2012 made her Broadway debut in the musical adaptation ofSister Act as Deloris van Cartier.
Symon é joined the cast of the hit primetime soap opera Empire in the recurring role of Olivia in 2015. She also announced that she would be releasing her fifth studio album, a project she began working on in 2011.
Amanda Bynes (Then)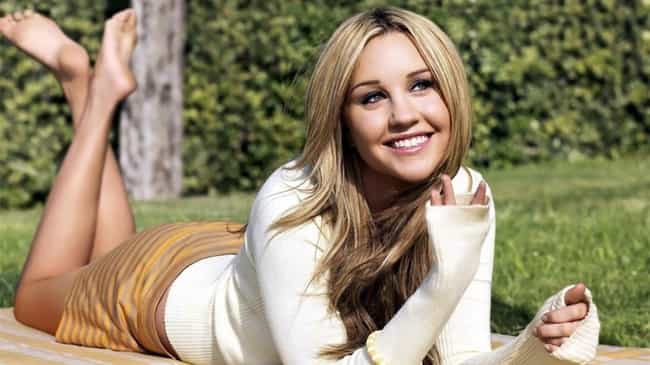 Ah, remember when Amanda Bynes was that sweet, charming teenager on the Nickelodeon shows All That and The Amanda Show? From 2002 to 2006, she starred in the WB sitcom What I Like About Youand also appeared in several films including Big Fat Liar, What a Girl Wants, and She's The Man.
Amanda Bynes (Now)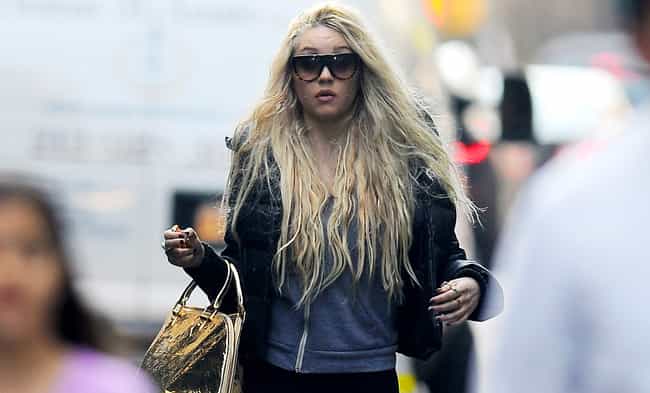 Bynes resurfaced following a series of bizarre and law-breaking behaviors that was covered widely by the media. She announced that she had retired from acting to concentrate on launching her career as a fashion designer and a rapper and enrolled at the Fashion Institute of Design & Merchandising in California for 2014. She was expelled from the school that year.
Bynes was hospitalized in Pasadena, CA in 2013 and placed on a temporary psychiatric hold after she made accusations on Twitter that her father sexually abused her as a child. She later tweeted that her father had not molested her but claimed instead that he implanted a microchip in her brain that forced her to make the accusation. Her psychiatric hold was later extended and Bynes's mother was given conservatorship of her daughter again.
Neve Campbell (Then)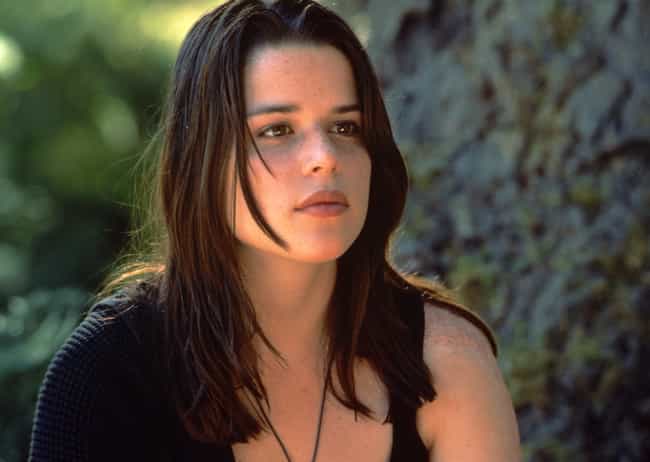 You probably remember Neve Campbell from either Party of Five, Scream, or that moment she shattered her good-girl image with that one threesome scene in Wild Things.
Despite tempting guys on screen, Campbell married Canadian actor Jeff Colt in 1995. The couple met when Colt was a bartender at Toronto's Pantages Theater. They divorced in 1998 and that same year, Campbell was on People's 50 Most Beautiful People list as well as #3 in Empire magazine's 100 Sexiest Movie Stars list. She also appeared in FHM's Sexiest Women in the World list from 1998 through 2001, ranking as high as #20.
Neve Campbell (Now)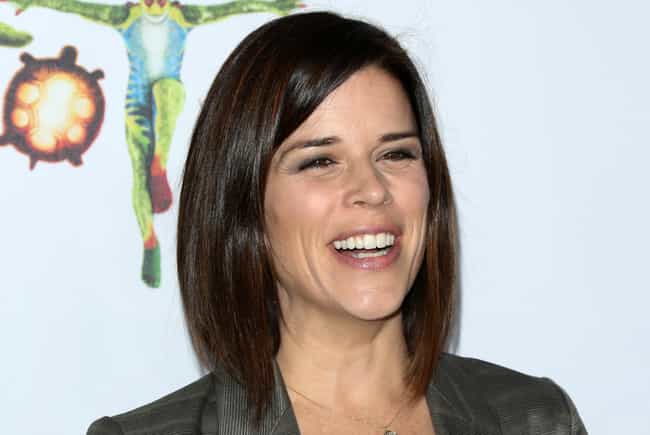 Campbell was still Scream-ing in the 2000s. Though Scream 4 struggled to turn a profit, rumors of a two-part final sequel swirled for years. Meanwhile, a TV spin-off aired on MTV in June 2015. While Campbell is not officially listed as part of the TV cast, she'll likely make a guest appearance at some point.
When she's not being stalked by a serial murderer who wants to break horror movie cliches, Campbell, who married to actor JJ Feild in March 2012 and gave birth to their son in 2012, also appears in campaign literature for the Tourette Syndrome Foundation of Canada and the Tourette Syndrome Association.
Christina Applegate (Then)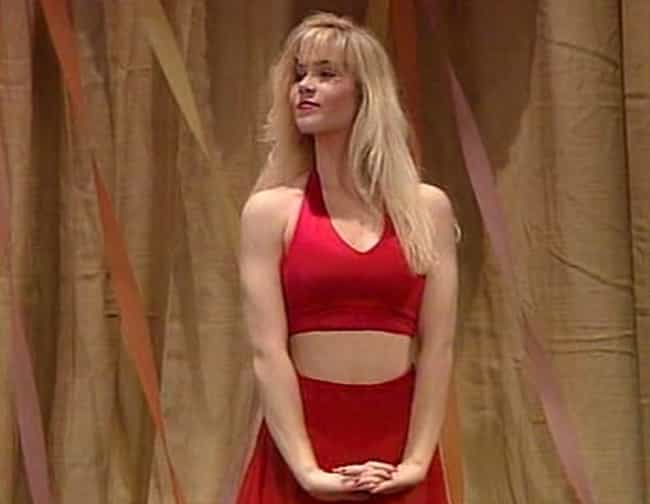 Ah, Kelly Bundy. The blonde bimbo bombshell of the Bundy household
(say that five times fast). Her role on Married… with Children helped launch a film career for Applegate including films like Don't Tell Mom the Babysitter's Dead, The Big Hit, and The Sweetest Thing.
She also married actor Johnathon Schaech (the guy who played the lead singer in Tom Hanks's That Thing You Do!) and landed the role of Veronica Corningstone in Anchorman: The Legend of Ron Burgundy.
Christina Applegate (Now)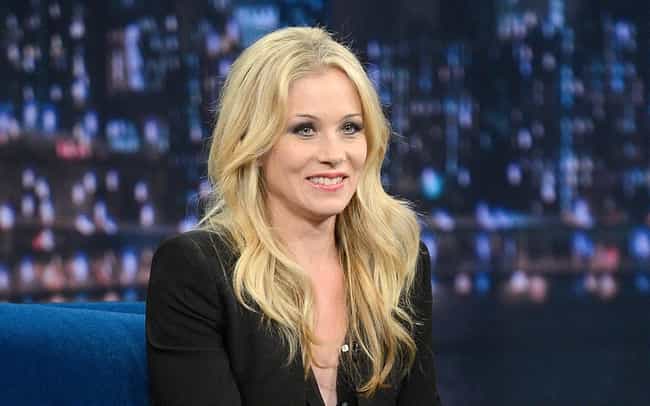 Kelly Bundy grew up and has a very successful acting career going for her. Applegate won an Emmy and earned Tony and Golden Globe nominations for her work. She starred in the Anchorman and Alvin and the Chipmunks sequels, and had lead roles in TV sitcoms Jesse, Samantha Who?, and Up All Night.
Her life changed in 2008 when Applegate revealed she had been diagnosed with breast cancer. A couple weeks after the announcement, she was declared cancer free following a double mastectomy. A year later, she began dating musician Martyn LeNoble and the couple became engaged on Valentine's Day 2010. They married three years later. Their daughter, Sadie Grace, was born in January 2011.
Stacey Dash (Then)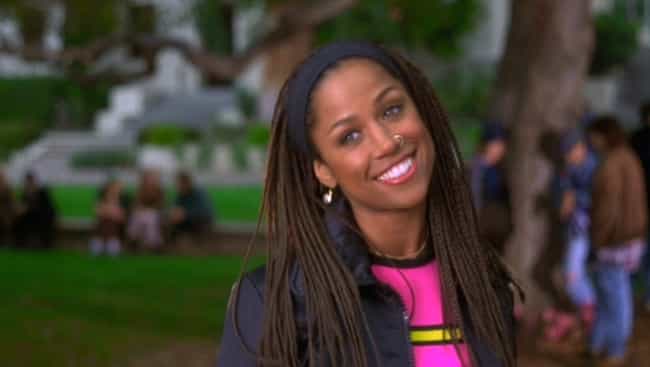 Stacey Dash may be known as a FOX News contributor these days, but in 1995, she was Clueless. As in the movie co-starring Alicia Silverstone and Brittany Murphy. She also reprised the role in the TV spin-off.
After the show ended, she turned to smaller, low-budget films and appeared in small guest roles on TV shows such as Eve and CSI: Crime Scene Investigation. In 2004, she was featured in the Kanye West music video for " All Falls Down," produced by her cousin Damon Dash. In 2006, she posed nude forPlayboy.
Stacey Dash (Now)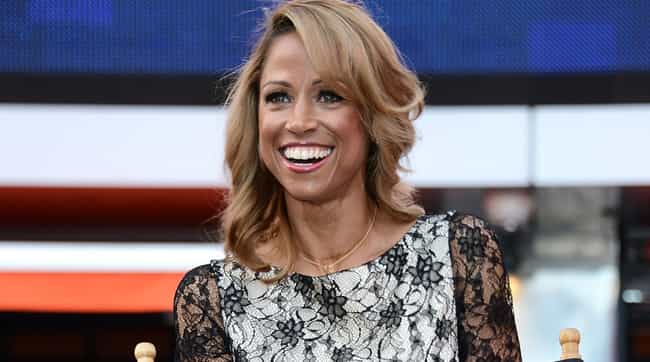 Following her Playboy spread, Dash launched her own lingerie line called Letters of Marque, continued to appear in more small, independent films and performed on the reality television series Celebrity Circus. She suffered a broken rib while training for the show, but still performed her trapeze bungee act and continued on to be a finalist on the show.
Dash's biggest claim to fame now is as an outspoken commentator on FOX News. One of her more memorable rants targeted Jay-Z and Beyonce's trip to Cuba in April 2013.
Rachael Leigh Cook (Then)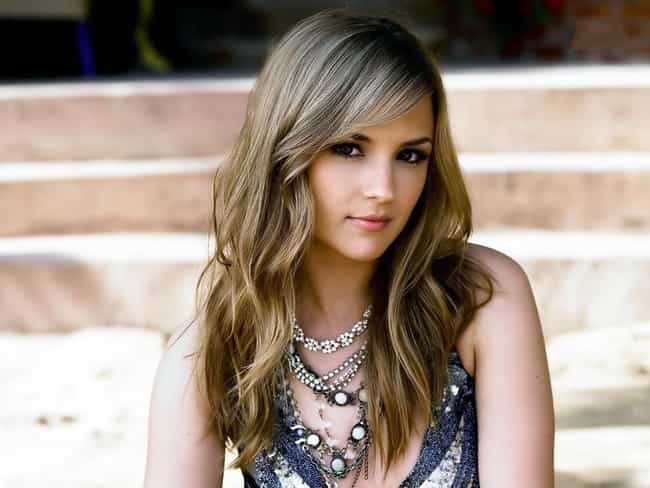 Cook made her debut as an actress in the 1995 film The Baby-Sitters Club based on the Ann M. Martin book series that entertained countless '90s tween girls. A few years after that, she landed her breakout role in the 1999 film She's All That. It seemed like a new It Girl had been discovered, that is until she took the lead role in the 2001 box office bomb Josie and the Pussycats.
Rachael Leigh Cook (Now)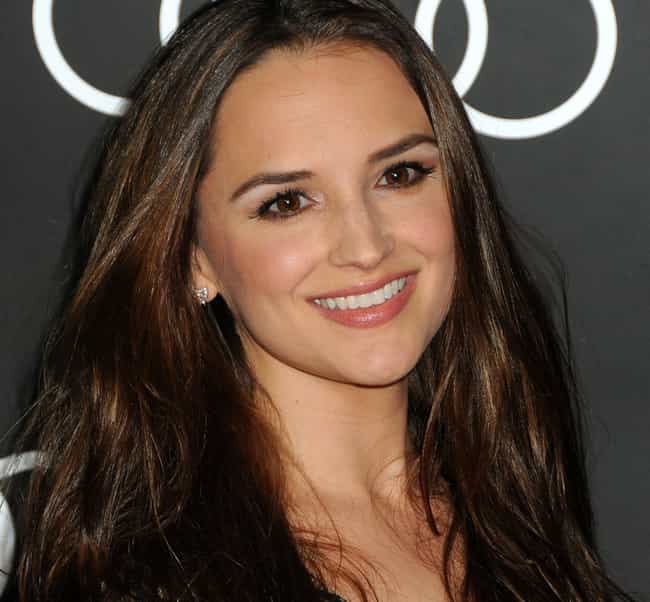 Following the Josie and the Pussycats dud, Cook focused on independent films, resulting in some nicknaming her the next "Indie Queen" after Parker Posey and many fans wondering where she disappeared to. Cook still appeared in a few big budget films like the big screen adaptation of Nancy Drew and a supporting role in Blonde Ambition starring Jessica Simpson.
In 2011, Cook was selected by the Obama administration as a Champion of Change for Arts Education. The following year, she began to award a small scholarship to those between ages 14 and 19 to help pay for career classes, mentoring, and other school fees. As for acting, she appears in the TNT series Perception and also provided voices for Robot Chicken for eight seasons.
Kristy Swanson (Then)
Buffy Summers hit film fans like a stake to the heart in the '90s. Kristy Swanson played the butt-kicking high school senior in the 1992 film (even though she was 23 at the time).
Swanson appeared in a number of films, including a couple with Charlie "Tiger Blood" Sheen – Hot Shots! and The Chase. In 1999, she played Adam Sandler's girlfriend in Big Daddy. Three years later, she posed nude for Playboy and in 2006, she appeared on, and won, the FOX reality television seriesSkating with Celebrities.
Kristy Swanson (Now)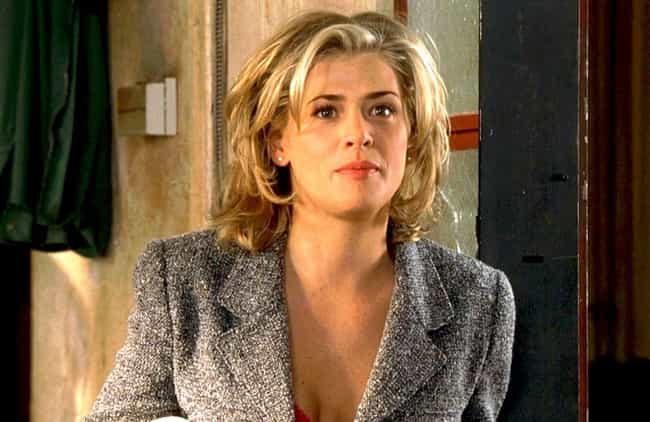 Hollywood can be a weird, sordid place. Case in point: Swanson began a relationship with her Skating with Celebrities partner Lloyd Eisler during the show's run, while Eisler was still married to his then-pregnant wife, Marcie. Swanson gave birth to a son named Magnus in February 2007 and a month after Eisler's divorce was finalized, the couple married in 2009. They're still together and live in Santa Clarita, CA.
Career-wise, Swanson gained momentary attention for playing a fictionalized version of Anna Nicole Smith on Law & Order: Criminal Intent in 2007. She now appears in a number of direct-to-video films like Beethoven's Treasure Tail, A Belle For Christmas, and the May 2016 drama Where Heaven and Hell Collide.
Melissa Joan Hart (Then)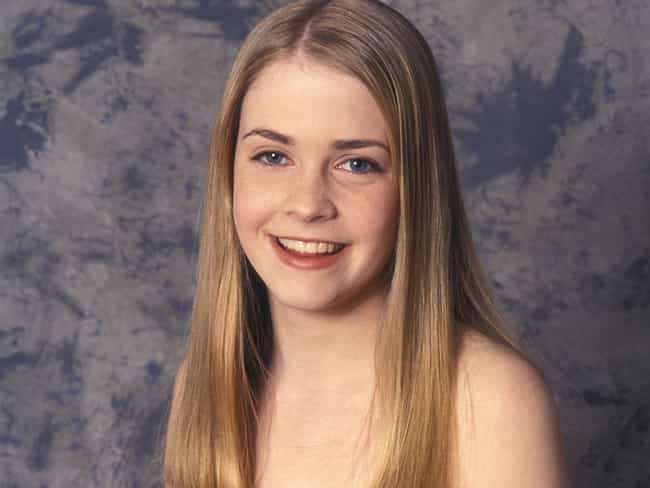 For millions of fans, she helped explain it all as Clarissa and cast a spell on Sabrina, The Teeange Witch. Those two sitcoms helped cement Hart as an icon of '90s TV.
Since those nostalgic '90s shows, Hart married musician Mark Wilkerson in a ceremony that took place in Florence, Italy. The event was documented on the TV miniseries Tying the Knot and was produced by her production company, Hartbreak Films.
Melissa Joan Hart (Now)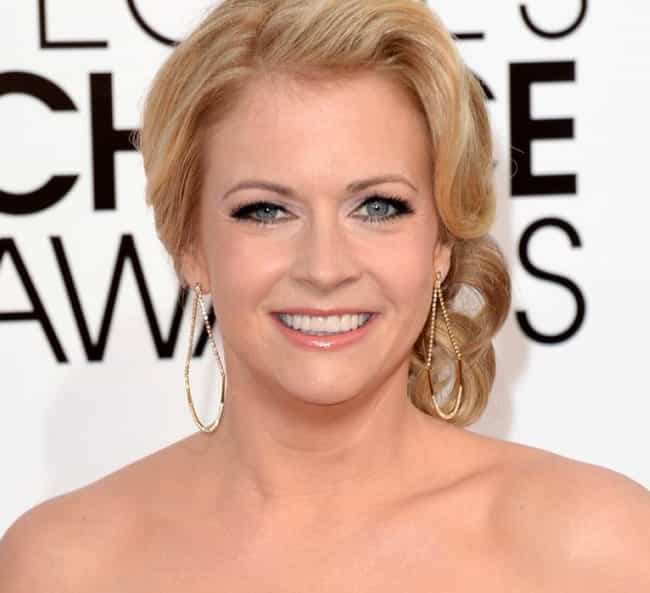 Hart teamed up with fellow '90s icon Joey Lawrence for a five season sitcom titled, what else, Melissa & Joey.
She had three sons with Wilkerson, the first born in 2006, the second in 2008, and the third in 2012. In 2013, she was honored with the Former Child Star Lifetime Achievement Award at the 34th Annual Young Artist Awards show.
Anna Chlumsky (Then)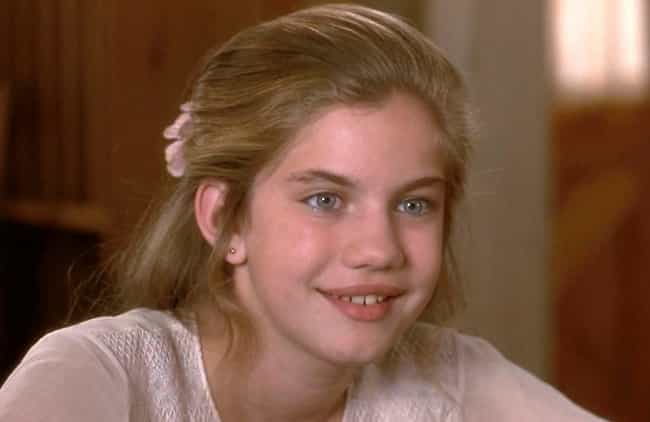 Who could forget that kiss scene with Macaulay Culkin in the 1991 movie My Girl? Chlumsky also starred in the 1994 sequel, but decided to abandon her acting career in 1999 to study at the University of Chicago and pursued other work before returning to acting in her late twenties, starring in indie films.
After graduating from University of Chicago with a B.A. in International Studies. Chlumsky's "other jobs" before returning to acting included working as a fact-checker for Zagat Survey and serving as an editorial assistant for a HarperCollins science fiction and fantasy imprint.
Anna Chlumsky (Now)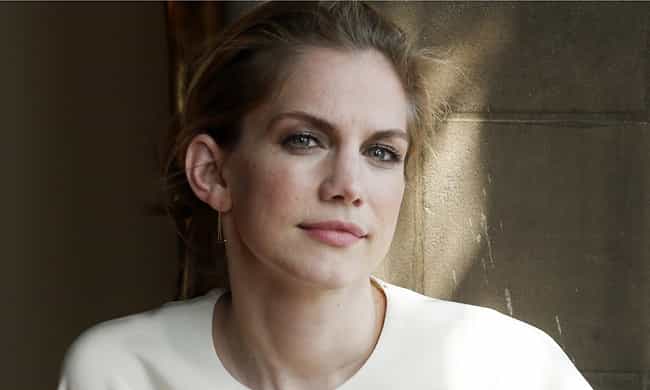 In October 2007, Chlumsky announced her engagement to Army Reserve member Shaun So. They married in 2008 in Brooklyn, NY and have one child together.
Meanwhile, Chlumsky has a role on the critically-praised and award-winning HBO comedy series Veep. In April 2015, she appeared on Broadway in the comedy Living on Love costarring Jerry O'Connell.
Tia Mowry (Then)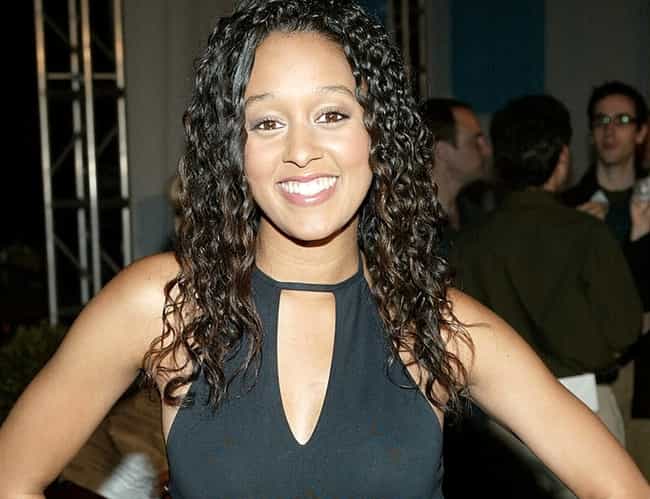 One half of the Sister, Sister Mowry twins, Tia (and her sister) were a worldwide sensation with their globally broadcast sitcom. For six hilarious seasons, fans watched Tia and Tamera reunite with one another through their teen years.
After Sister, Sister ended, both sisters went to Pepperdine University to study psychology. Tia also went to Europe to study humanities and Italian for a while.
Tia Mowry (Now)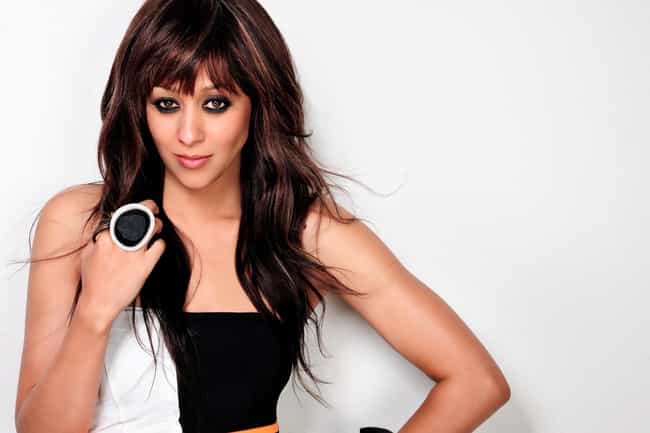 In 2005, the Mowry Twins starred in the Disney Channel original movie Twitches and later reprised their roles in its sequel Twitches Too. Tia starred on the BET television series The Gameand has been nominated for a Teen Choice Award and a NAACP Image Award. In May 2012, she announced that she would not be returning for a sixth season of the show.
Tia met her husband and fellow actor Cory Hardict at a bus stop. They dated for six years, became engaged in 2006, and married in April 2008. In 2011, Mowry announced on 106 & Park that she was having her first child. The pregnancy was documented on the show Tia & Tamera for the Style Network.
Tamera Mowry (Then)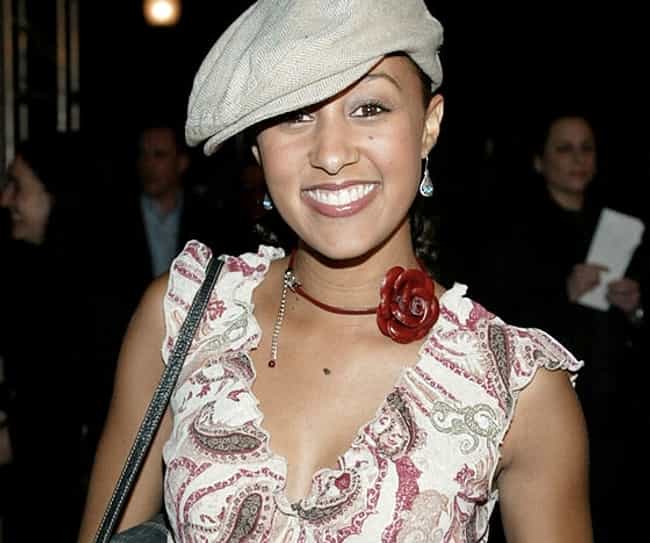 The other half of the Mowry twins Sister, Sister tandem, Tamera also starred in the short-lived ABC Family sitcom Roomates. Tamera also served as the executive producer for the TV movie Double Wedding.
Tamera Mowry (Now)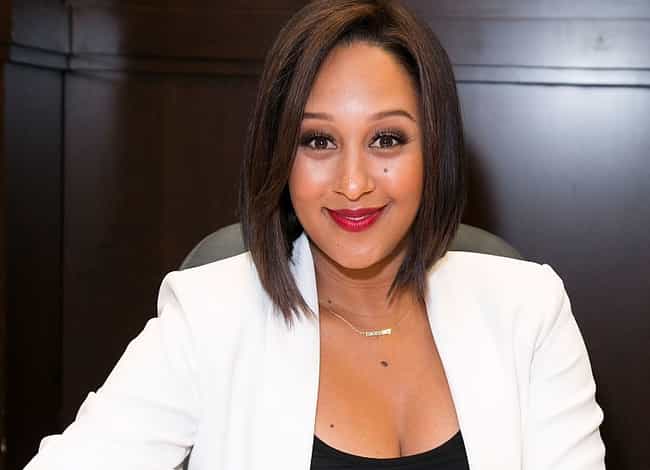 In 2011, Tamera married Fox News correspondent Adam Housely after six years of dating. The couple welcomed their first child, a son, in 2012. On January 4, 2015, Tamera announced through social media that she wass expecting her second child, a girl, due in July 2015.
Meanwhile, Tamera serves as a host on the talk show The Real.
Tiffani Thiessen (Then)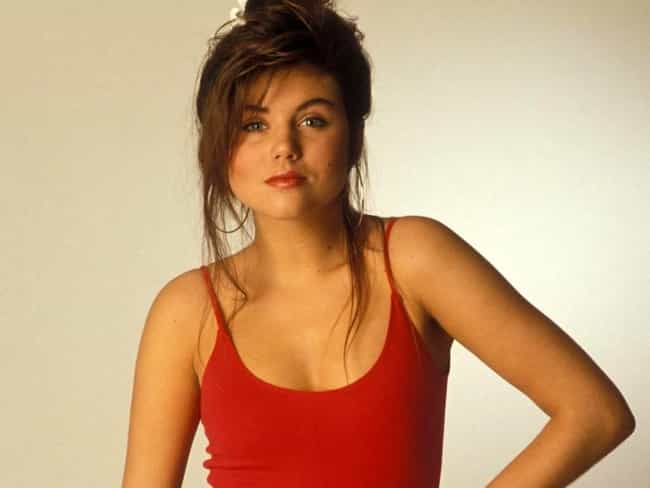 To a generation that grew up watching her on Saved by the Bell, she will always be Kelly Kapowski. To others, she will always be Valerie Malone from Beverly Hills, 90210. Whichever character she is to you, with or without the Amber in her name, Tiffani Thiessen was one of the top sex symbols of the '90s.
After leaving 90210, Thiessen appeared in a number of films including From Dusk Till Dawn 2, Love Stinks, and The Ladies Man. She guest-starred on NewsRadio, Two Guys and a Girl, Just Shoot Me!, and Good Morning, Miami.
In 2000, she was featured in the music video for Vertical Horizon's "You're a God," portraying a beauty pageant contestant.
Tiffani Thiessen (Now)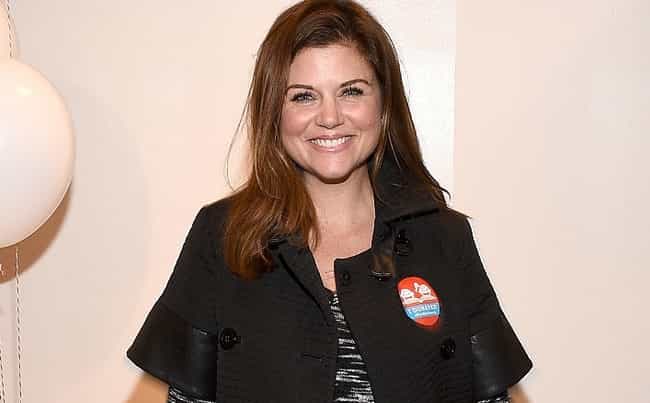 Thank goodness Thiessen is still on TV. She has starred on the USA Network crime series White Collar alongside Matt Bomer. The series ran for six seasons before coming to an end in 2014.
Kelly Kapowski even made a comeback when Thiessen reunited with her Saved by the Bell cast mates (minus Dustin Diamond) on The Tonight Show Starring Jimmy Fallon in a sketch. She also started hosting her own Cooking Channel called Dinner at Tiffani's.
Thiessen married actor Brady Smith in 2005 and gave birth to their daughter, Harper, in 2010. In January 2015, Thiessen confirmed that the couple's second child was on the way.
Bianca Lawson (Then)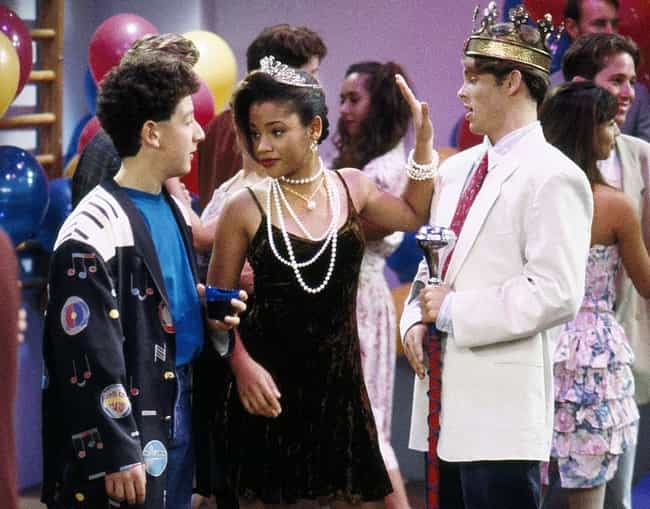 Though she began acting in commercials for Barbie and Revlon at the age of nine, Lawson was cast in the TV series Saved by the Bell: The New Class as series regular Megan Jones, while also appearing in a number of WB sitcoms including The Steve Harvey Show and Sister, Sister.
She kicked some vampire butt in 1997 on Buffy the Vampire Slayer as vampire slayer Kendra Young and two years later, she appeared on Dawson's Creek as rival character Nikki Green.
In addition to TV, Lawson has also appeared in a number of films including Primary Colors, Save the Last Dance, Bones, and Breakin' All the Rules.
Bianca Lawson (Now)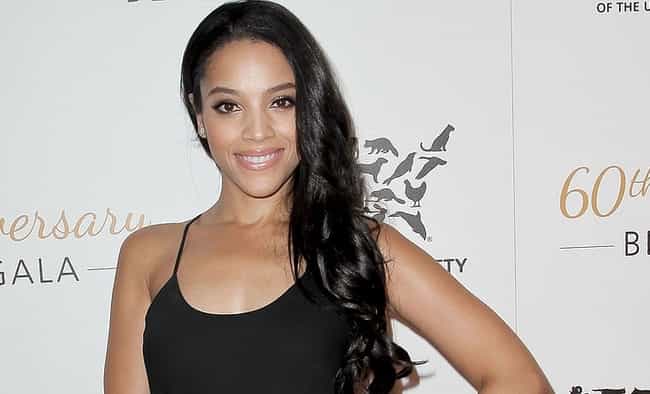 Still stunningly gorgeous, Lawson has a recurring role on the MTV series Teen Wolf (which stars fellow beauty Arden Cho). Lawson also had recurring roles on The Vampire Diaries, Witches of East End, and Pretty Little Liars.
Beyonce and Solange Knowles are her step-sisters and Mowtown founder Berry Gordy is her great-uncle. Lawson studied film and psychology at USC, graduating with a B.A. from the university.
Jennifer Love Hewitt (Then)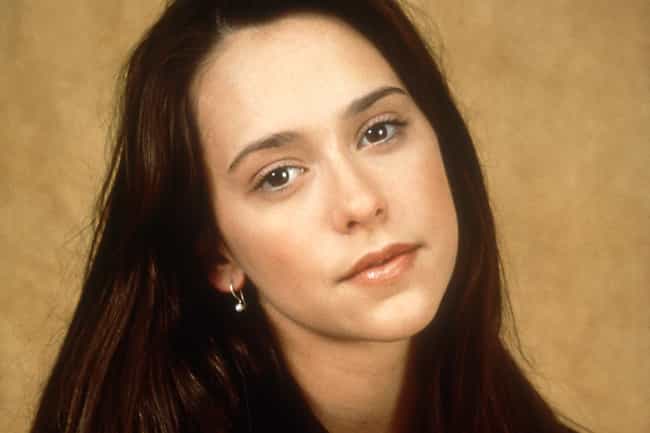 As a '90s poster babe for guys everywhere, Jennifer Love Hewitt caught her big break on Party of Five and has been an extremely successful actress, producer, and director ever since.
Understandably, Hewiitt was named the sexiest woman on television in 2008 and chosen as the #1 Reader Choice on the November 1999 and May 2009 covers of Maxim magazine.
Jennifer Love Hewitt (Now)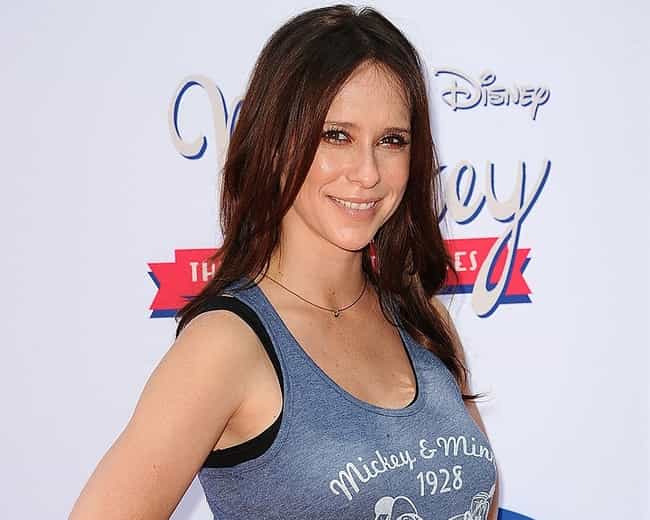 JLH is still HOT. During the late-2000s, Hewitt starred in five seasons of The Ghost Whisperer as well as starring in The Client List, which she also executive produces. Since 2014, Hewitt has starred on the CBS crime drama Criminal Minds.
In March 2012, Hewitt began dating her The Client List co-star Brian Hallisay and in 2013, the couple was engaged and married. Hewitt gave birth to her daughter Autumn that same year and welcomed a second child in June 2015.
Jessica Biel (Then)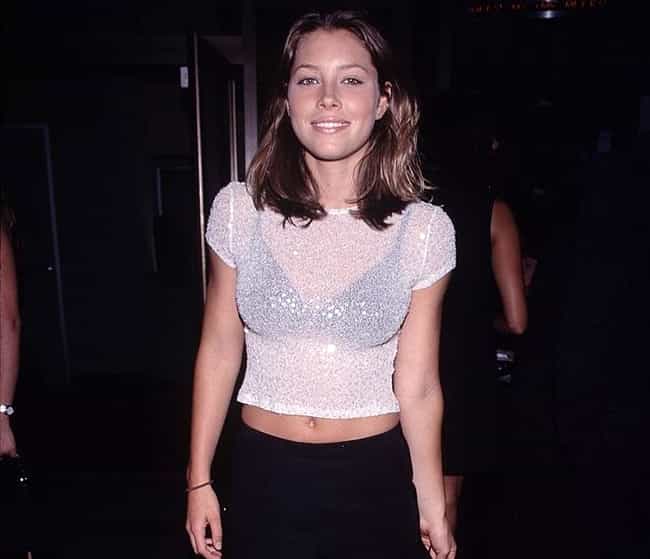 One of the sexiest stars of the early WB/CW days, Jessica Biel starred in the longest-running family drama in television history: 7th Heaven.
In addition to her television success, Biel also won the Young Artist Award for Best Supporting Performance in a Feature Film for the 1997 film Ulee's Gold. She has also starred in The Rules of Attraction, The Texas Chainsaw Massacre, Blade: Trinity, Stealth, and many other films.
Jessica Biel (Now)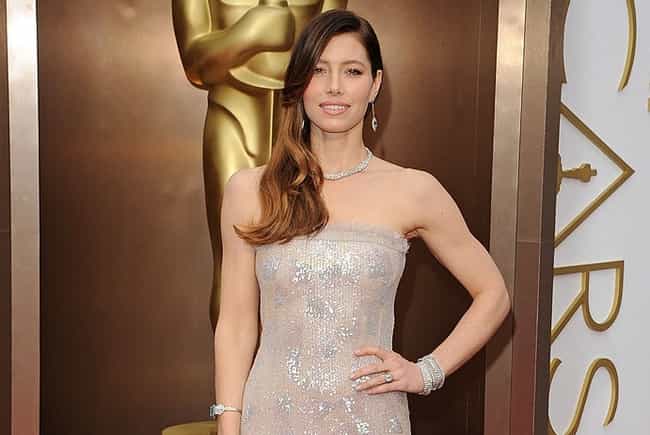 Despite all the success she found with big budget movies, in 2013, Biel turned her focus to indie films. She starred in a handful of indie dramas and has several films set to begin production over the next couple of years.
In 2012, she broke the hearts of men everywhere when she married Justin Timberlake. The couple has one son, Silas, born in April 2015.
Tatyana Ali (Then)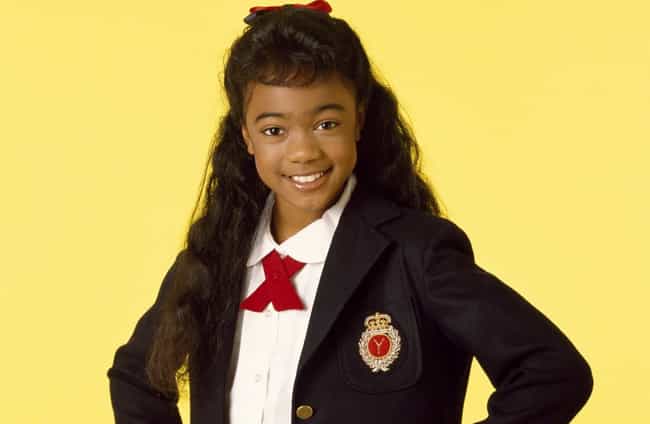 Throughout the '90s, Tatyana Ali was best known for her portrayal of Ashley Banks on the NBC sitcomThe Fresh Prince of Bel-Air. She began singing on various episodes of the show, prompting Will Smith to ask her if she had seriously considered pursuing a music career. During the final season of Fresh Prince, Ali prepared herself for her musical debut and, in 1999, a certified gold album was released.
Tatyana Ali (Now)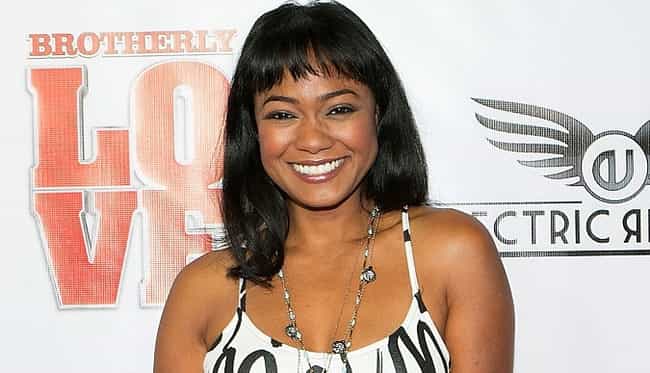 Ali continued to act in numerous TV shows and films while also pursuing an R&B music career. On top of that, she attended and graduated from Harvard University in 2002 with a bachelor's degree in African-American studies and government. She traveled the U.S. as a spokesperson for Barack Obama's 2008 presidential campaign and continues to show her support for the president.

In January 2014, Ali released an EP, Hello, and performed her new single " Wait for It " on the once again cancelled Arsenio Hall Show in February 2014. Ali starred in a couple of TV movies in 2014 and the indie thriller Locker 13.
Meagan Good (Then)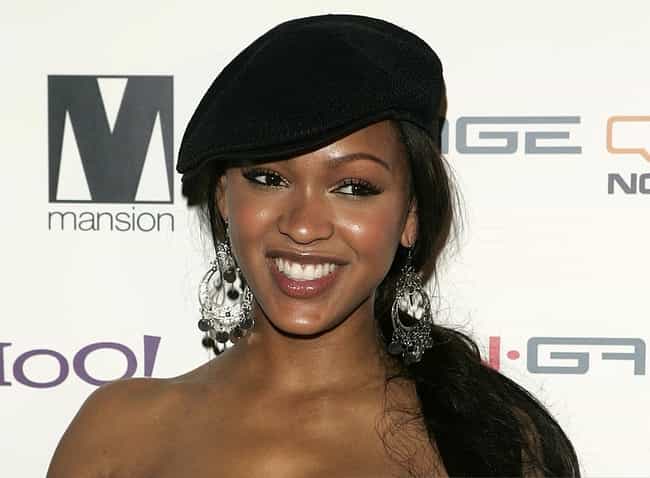 Though she had been acting since she was a child, Meagan Good got her big break in the 1995 film Friday. Fans didn't say, "Bye, Felicia" to her, though, as two years later she earned critical praise for her performance in Eve's Bayou, receiving two award nominations including her first NAACP Image Award nomination.
Good says she grew up "super nerdy, super skinny, buckteeth, big ole afro and yet I had a sense of confidence about myself, like, 'they just don't get it yet.'" She says she didn't have any role models until early adulthood when she began admiring actress Charlize Theron.
Meagan Good (Now)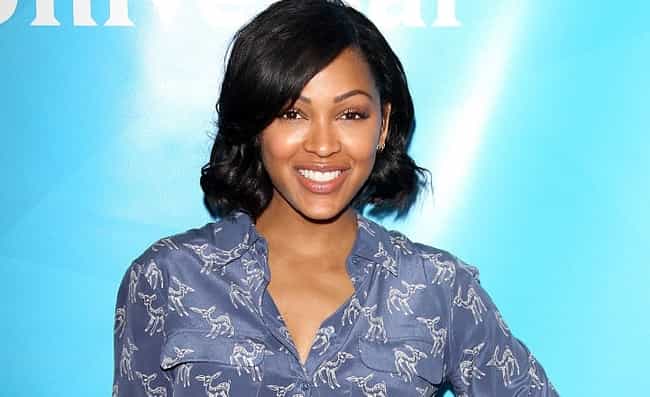 Good went on to become a very successful actress, starring in films like Anchorman 2: The Legend Continues, Saw V, Don Jon, and the Think Like a Man movies. In 2012, she married Columbia Pictures executive and Seventh-day Adventist preacher DeVon Franklin.
Sarah Michelle Gellar (Then)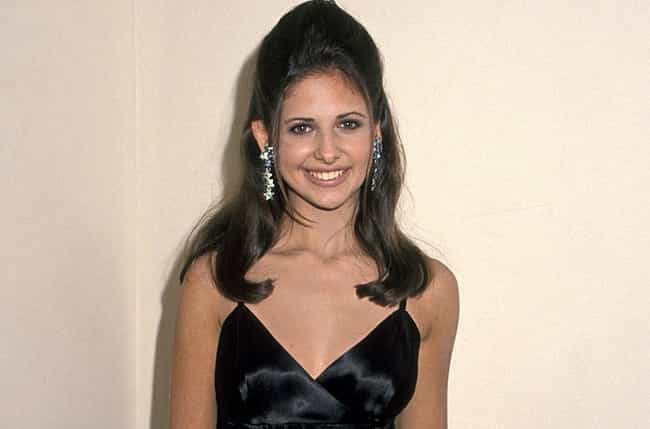 The '90s were all about the TV adaptation of Buffy the Vampire Slayer. One of the most popular shows of the decade, Sarah Michelle Gellar earned six Teen Choice Awards during the show's run.
Gellar also gained popularity starring in horror films like I Know What You Did Last Summer, Scream 2 and praise as Kathryn Merteuil in Cruel Intentions. She also starred as Daphne Blake in a live-action adaptation of Scooby-Doo.
Sarah Michelle Gellar (Now)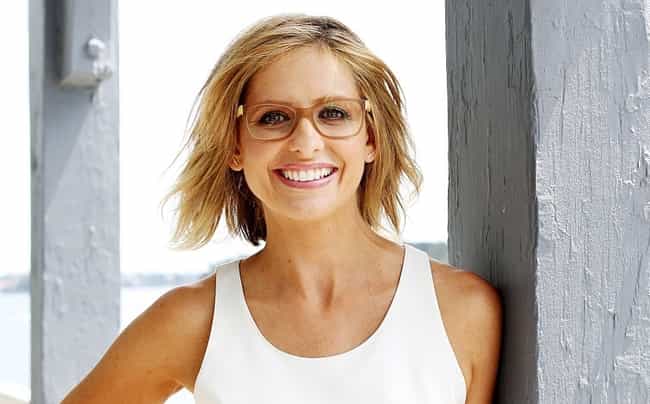 Gellar began taking on smaller-scale projects from 2004 to 2010 including the American adaptation of the Japanese horror film The Grudge. Other films included a Grudge sequel, Southland Tales, and Possession.
It was reported that Gellar had joined the cast of Star Wars Rebels for season two of the show. She is still married to Freddie Prinze Jr., who she met while filming I Know What You Did Last Summer, and has two children with him.
Alisa Reyes (Then)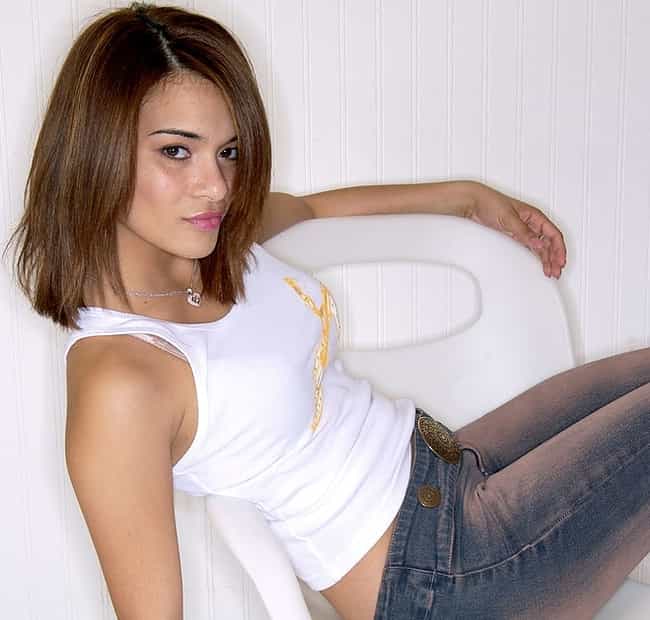 Nickelodeon sure did have its fair share of hot teen stars. Alisa Reyes was one of them, appearing on Nickelodeon's All That from 1994-1997. After All That ended, Reyes worked as a guest star on a number of shows and movies.
Alisa Reyes (Now)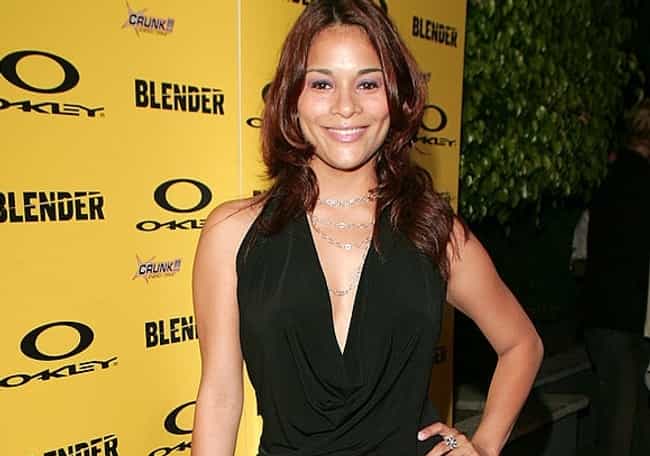 After, Nickelodeon, Disney came calling and Reyes provided the voice of LaCienega Boulvardez on the Disney Channel animated series The Proud Family during the early 2000s. On the complete opposite end of the family-friendly spectrum, she also worked as a DJ for Playboy Radio on Sirius XM radio and as a host for PlayboyU online and on air shows.
Now 34, Reyes lives in New York City. You can follow her latest events on her website.
Amy Jo Johnson (Then)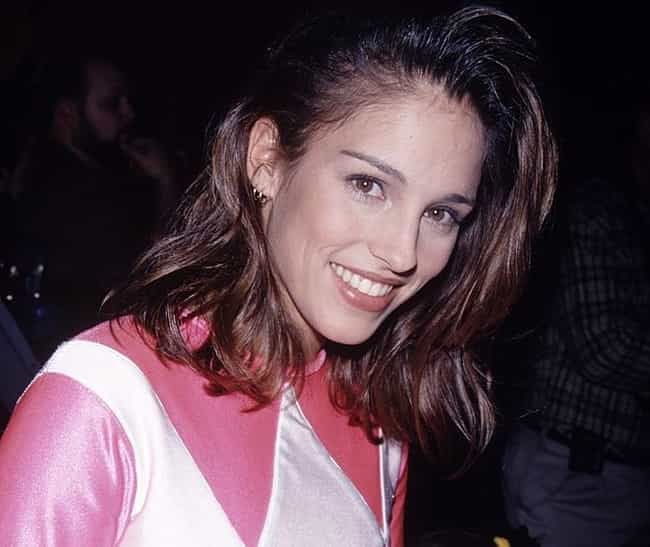 Guys everywhere remember those days when Pink Ranger back-flipped her way into their hearts as Kimberly Ann Hart. Though in her early-twenties when The Mighty Morphin' Power Rangers first aired, she played a pivotal part on the show and in the coming-of-age for many teenage boys. She later starred on the WB drama Felicity and the critically-acclaimed crime drama Flashpoint.
Amy Jo Johnson (Now)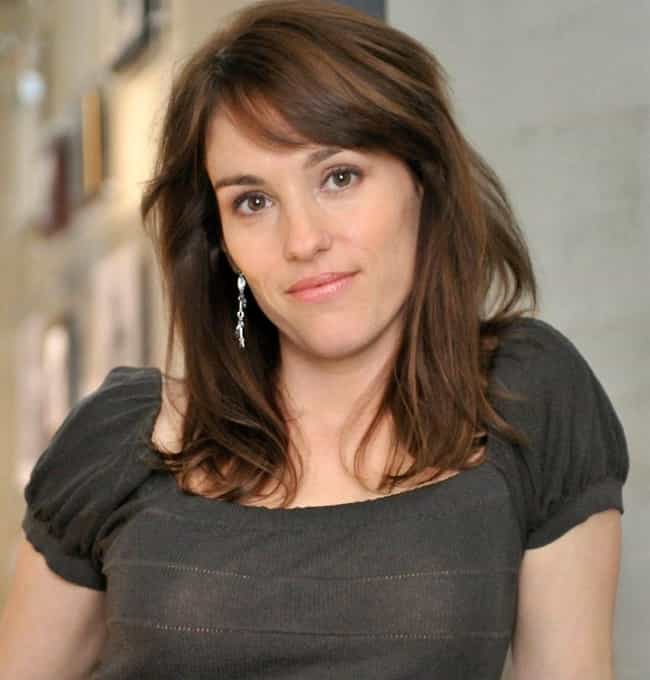 Johnson continues to pursue singing and acting. She has released several solo albums and made trips to Bosnia as a volunteer with the Global Children's Organization. Married to Olivier Giner since 2009, Johnson lives in Toronto with her daughter.
She has a recurring role on the USA series Covert Affairs and recently released a short film called Bent that won several film festival awards. Her latest album, Never Broken, was released in 2013.
Danielle Fishel (Then)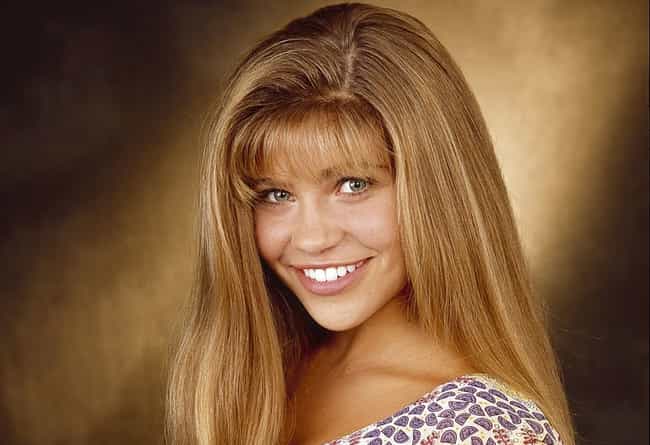 If you were a teenage guy in the '90s, Topanga Lawrence was probably one of your first TV crushes. Her role on Boy Meets World was originally written as a small part but became a recurring role and eventually, she was added as a show regular. The show ran for seven glorious years and earned Fishel significant attention.
She took home the 1998 Young Star for Best Performance by a Young Actress in a Comedy TV Series award, appeared on the cover of Seventeen magazine in December 1998, and was named one of "The 21 Hottest Stars Under 21" by Teen People.
Danielle Fishel (Now)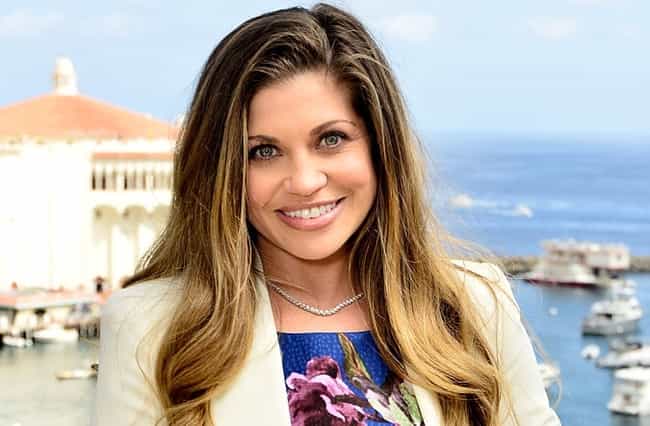 In 2014, Fishel reprised her role of Topanga in the Boy Meets World spin-off series, Girl Meets World. The series premiered on the Disney Channel in June 2014 and features Topanga and her Boy Meets World love interest Cory Matthews married in their adult years with two children. The series follows Cory and Topanga's daughter Riley as she enters middle school and tries to deal with life.
Fishel attended Cal-State University, Fullerton, graduating in 2013. During her time at the university, she became a math tutor and like a dream for fellow student Tim Belusko, the two began dating. The were engaged in 2012 and married a year later.
Alyssa Milano (Then)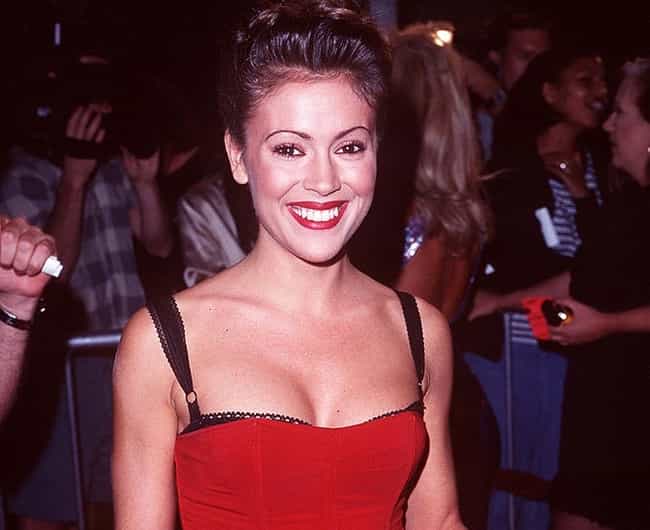 Alyssa Milano is one of those rare stars that spans several decades. She broke through in the mid-'80s with Who's the Boss? The series ran until 1992 and by then Milano had been established as a teen idol. She attempted to shake off that image with several erotic films targeted at adults includingEmbrace of the Vampire, Deadly Sins, and Poison Ivy II: Lily. She returned to TV in 1997 for a season of Melrose Place and then the long-running fantasy drama Charmed in 1998.
Reagan Gomez-Preston (Then)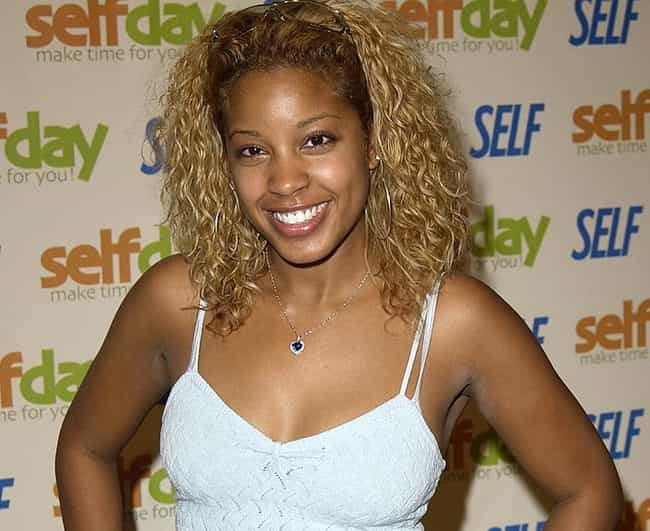 Gomez-Preston broke through during the mid-'90s on the WB sitcom The Parent 'Hood as Zaria Peterson. She appeared in King magazine three times, including writing an article about Obama, marking the first time a King Girl had written for the publication.
Alyssa Milano (Now)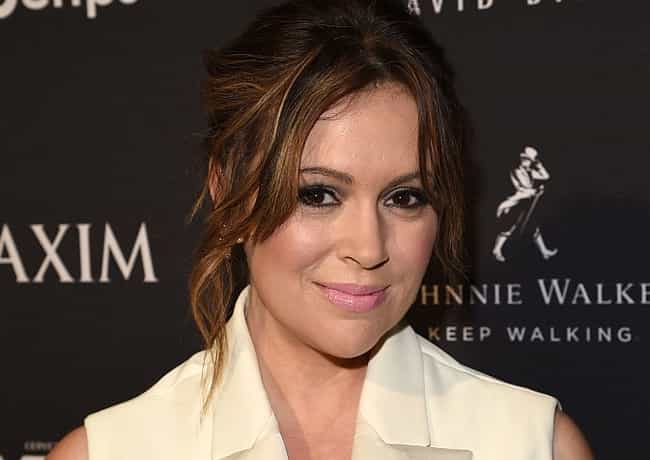 Milano has expanded from just acting and singing since her teen idol days. She created the 2013 graphic novel Hacktivist, served as host on Project Runway: All Stars, guest hosted The Talk, and launched a signature women's fashion apparel line with Major League Baseball and NFL teams.
She is married to Creative Artists Agency talent agent David Bugliari and has two children with him.
Reagan Gomez-Preston (Now)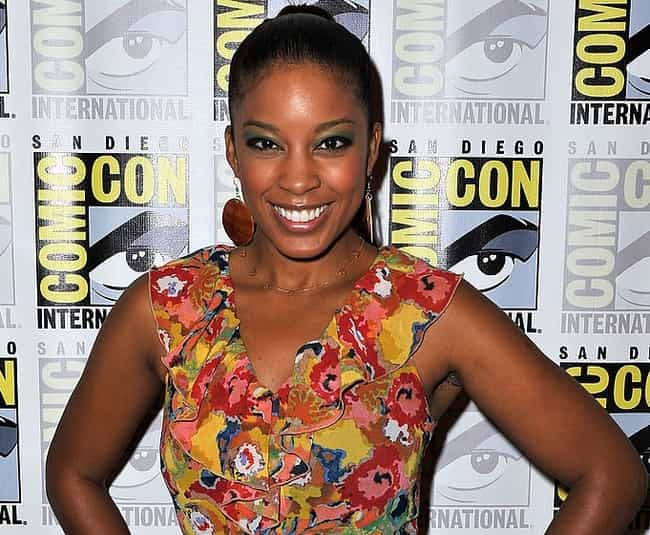 Gomez-Preston voiced Roberta Tubbs, Cleveland Brown's stepdaughter on the animated series The Cleveland Show from 2009 until the show was cancelled in 2013. She currently stars on Love That Girl! and Steven Universe.
A mother of two, Gomez-Preston met and married model DeWayne Turrentine in 1995. They got hitched in 1999 and had their first child, a daughter, in 2007. A son followed in 2011 and Gomez-Preston would frequently upload mom blogs about her children.

INTERESTING FOR YOU