These are some of the worst crowdfunding campaigns the Internet has to offer, featuring everything from stupid GoFundMe campaigns like the one to find out the truth about #deflategate, to a Kickstarter fan project to break up Ciara and Russell Wilson. While some of these dumb things on GoFundMe might actually resonate with some people (like the one to help a lady buy a hedgehog), others are just plain wacky.
At the very least, these crowdfunding attempts will help you feel better about your own life. Vote up the best of the worst dumb GoFundMe campaigns ever to hit the web!
The Hat Fund We Will Actually Contribute To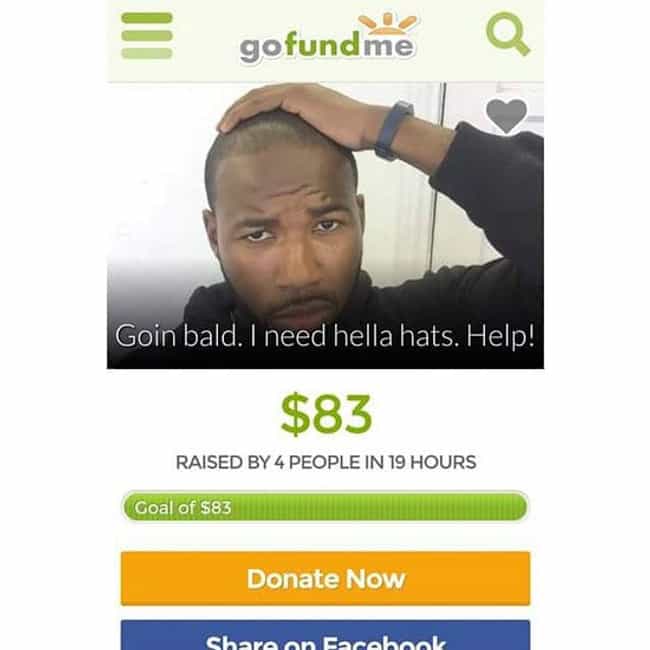 Okay, we admit it. This one's awesome.
The Fund To Send A Woman Around The World For 'Spiritual Healing'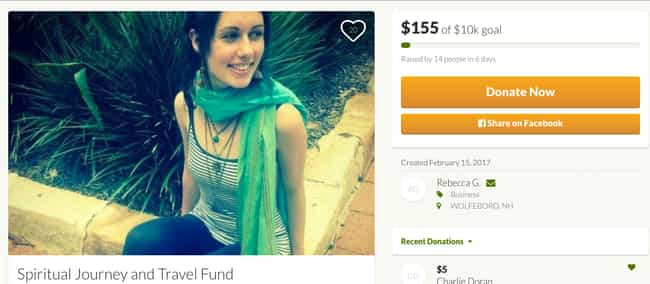 Traveling the world sounds like an
amazing
opportunity. And the chance to travel the world on someone else's dime? Even better. Rebecca G. is asking people to help her pay for a 
$10,000 round-the-world trip
, all so she can advance in her "spiritual journey."
Sure. She promises that as she travels she will help others realize their own spiritual journey, all while living out her dream. How she plans to help others is unclear, though. What we do know is that she plans to write a book about it. Yay?
The Fund for a Half-Pint of Henny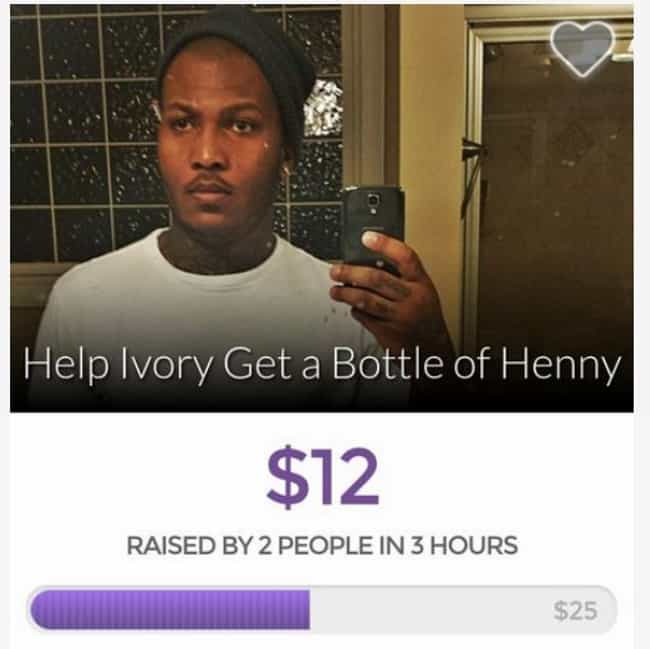 Hey. A dude needs his Henny.
A Fund to Erase This Bad Decision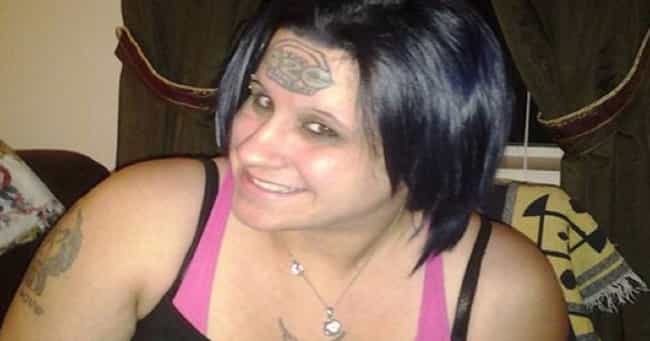 Turns out getting a job was tough for this tattooed New Yorker. To help erase her (really, really, really) terrible decision and hopefully brighten up her job prospects, she started a 
GoFundMe campaign
 to get the 420
tattoo
removed from her forehead.
Aiming for $800, she raised more than $1,000 in just a few days.
The Fund to Put a Tardis Into Space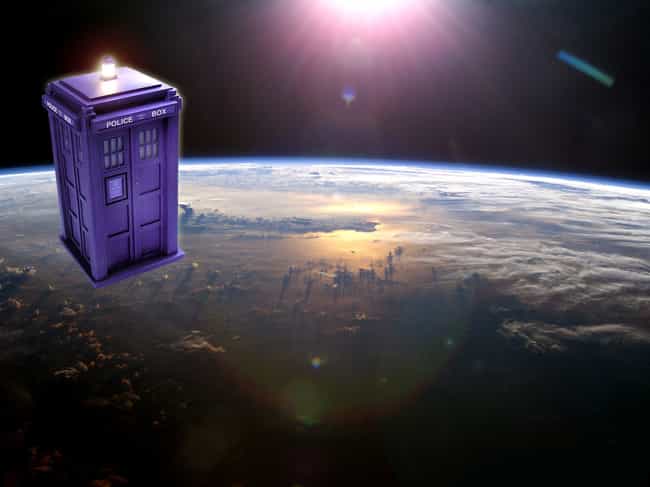 Are you such a huge 
Dr. Who
 fan that you'd totally pay your own hard-earned cash for the to put an actual Tardis into orbit around the Earth? Apparently, so are  these guys.
The Fund to Break Up Russell Wilson and Ciara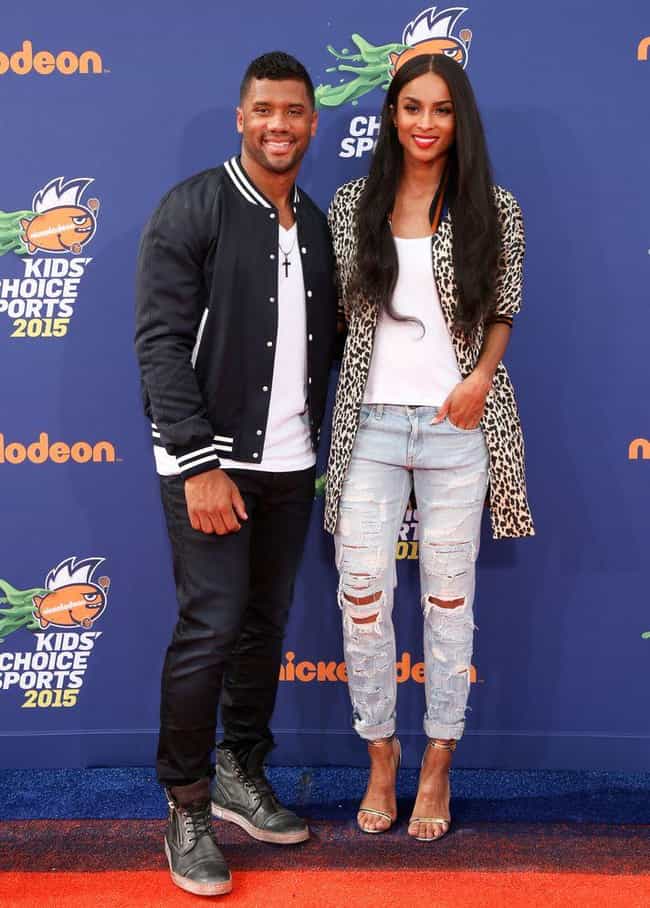 After seeing how Future Hendrix's career blossomed right after he broke up with Ciara, a few Seattle Seahawks fans thought the
sexy
singer was the cause of her new boyfriend Russell Wilson's decline.
The 
page creators
 asked for $50,000 to help get 
"Ciara's career back on track so she has no time to be in a relationship."
A Fund to Help This Chick Adopt This Creature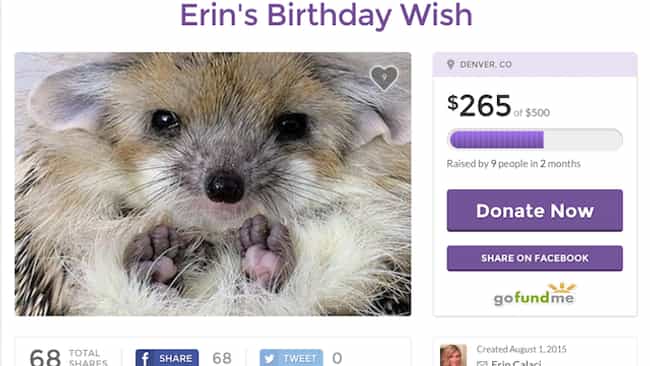 After going through a harrowing divorce in August of 2015, a Denver woman decided that there were only two things in this world that could ever revive her happiness. The first was adopting this adorable hedgehog.
The second was collecting the $500 dollars it apparently takes to adopt an adorable hedgehog.
A Fund for This Guy's Booty Call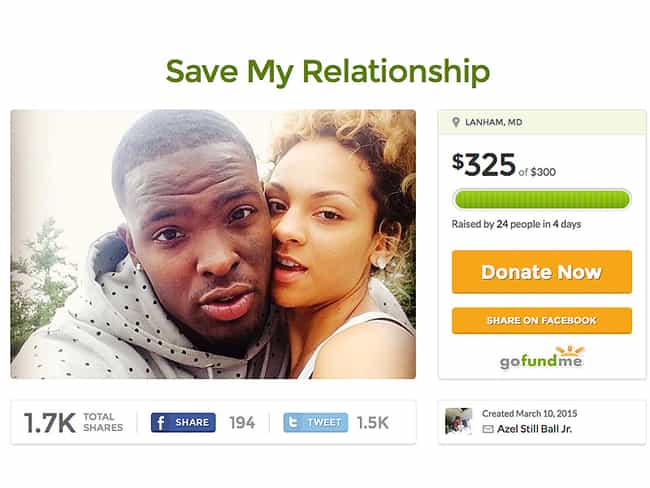 What's a guy to do when his entire relationship hinges on a $325 plane ticket to Miami? His future is in the hands of the Internet.

The Fund for This Lady's Midlife Crisis Tat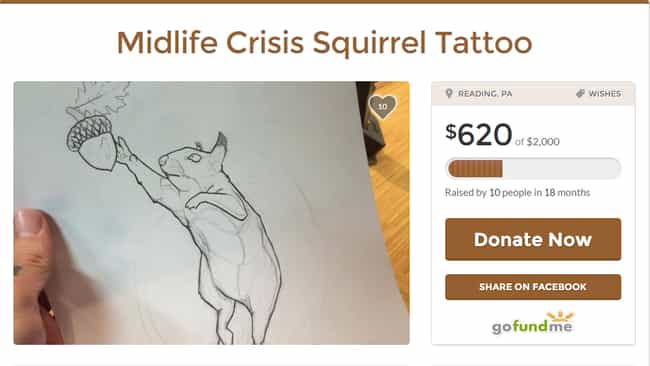 Now you can help one PA woman cross two items off of her bucket list. The first was to get a squirrel tattoo and the second was to orchestrate an online fundraiser. She decided to combine them into one glorious
GoFundMe page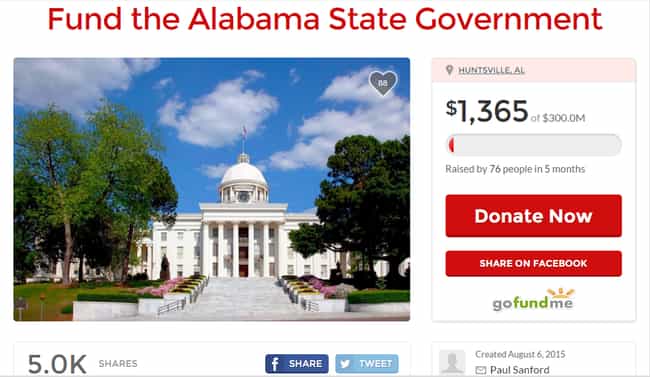 If you've had enough of donating to sickly children or homeless
cats
, then why not mix things up and donate to…. the 
state of Alabama
? That's right, Alabama State Senator Paul Sanford set up a voluntary tax page where you could help pay Alabama state taxes whether you actually live there or not.
The Fund to Help This Guy Parent His Kids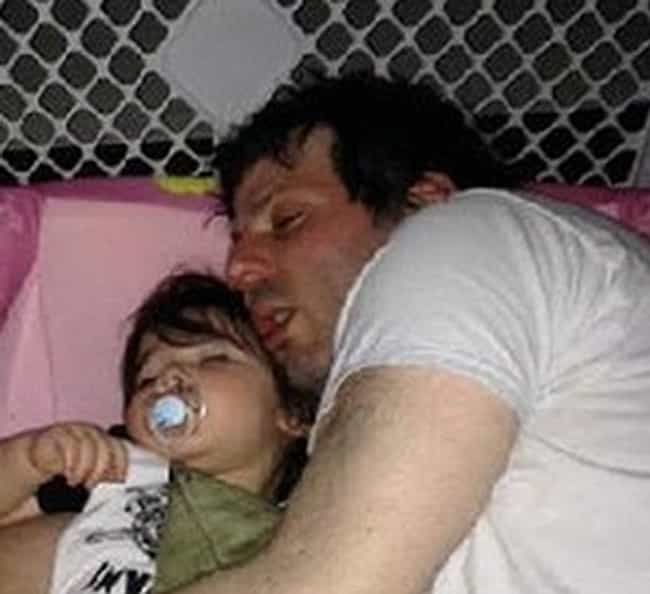 Back in 2014, a guy named 
Adam Dolgin
 tried (and miserably failed) to get the Internet to pay him to be a stay at home
dad
for a year. In exchange, he promised to regale the world with his wit and wisdom in a blog about the experience.  
"I'd like to leave the corporate world behind for a year to take on the role of stay-at-home parent with my kids, and prove once and for all that anything moms can do DADS can do equally." 
A Fund to Help This Guy Netflix and Chill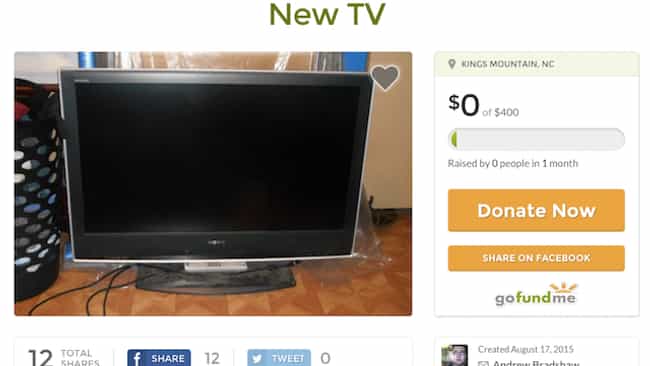 Well, you have to give it to this guy for trying. Although he's in no way suffering from a life-threatening disease, recovering from some unimaginable catastrophe, or any way equipped to make you cry via his life story…. he just really wants a
TV
. Same.
A Fund to Make Up for Not Winning the Lottery
The Dating Fund We All Secretly Want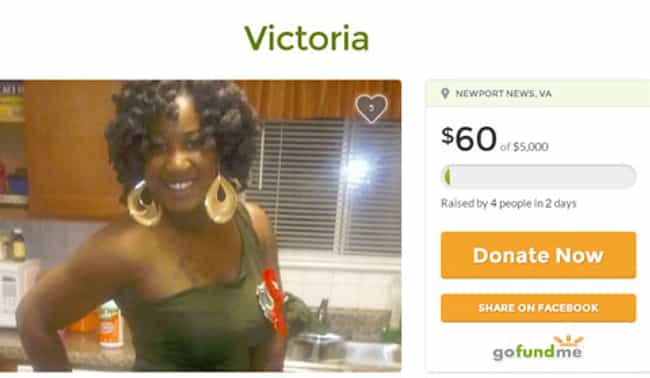 After growing tired of the apparent flood of men who regularly hit on her online, 26-year-old Victoria decided to just 
cut the crap
 and set up a fund for those suitors to do something useful instead – pay the bills for her and her four kids.
After setting up a GoFundMe campaign
 "for all the n****s in my inbox texting my phone and commenting on my pics," Victoria proceeded to raise about $60 before taking the page down. 
The Fund to Protect a Racist A**hole Who Probably Has It Coming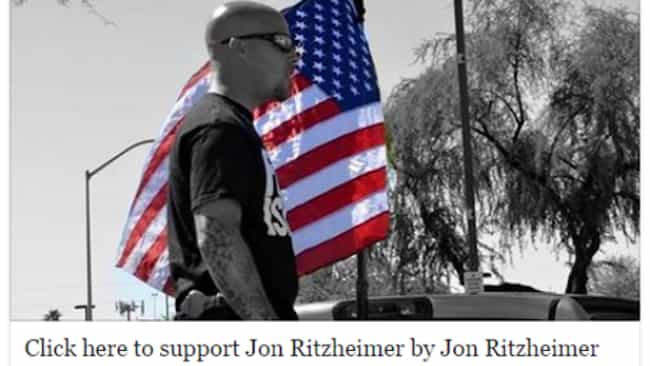 After organizing an Nazi style anti-Islam protest rally in Phoenix (which involved assault riffles and racist t-shirts), Jon here decided that it was time to take precautions. Suspecting there there could possibly be some backlash, he decided that $10 million would to protect his family.
The page lasted six hours before 
GoFundMe noticed it
, laughed hysterically, and yanked it off of their platform.
INTERESTING FOR YOU