Whether you're a fan or not, fast food in America is here to stay. Fast food will always be there to satisfy those cravings in times of low budgets, munchies, and nostalgia. Ignoring the issue of nutrition (or lack thereof), many people would agree that fast food can be delicious and even necessary at times. The classic "burger, fries, and a Coke" shall always be known as a great meal.
However, change happens, and that especially includes fast food in 2017. As the demand for healthier options grows, more and more fast food restaurants are adding all-natural items and expanding their low-calorie menus. Salads and vegetarian items are becoming more popular, while meal portions are shrinking. Some fast food chains have even rebranded themselves to attract the "weight-watchers" and concerned parents.
Fortunately for junk food fanatics, these restaurant chains are still creating new fast food items with all the yummy calories included. In 2017, customers can expect to see creative combinations stuffed in a bun or wrapped in a tortilla. Vote for the fast food items you can't wait to eat this year, and make sure to wipe off that drool while reading the list.
Taco Bell Canada Is Giving You Cerveza (Beer)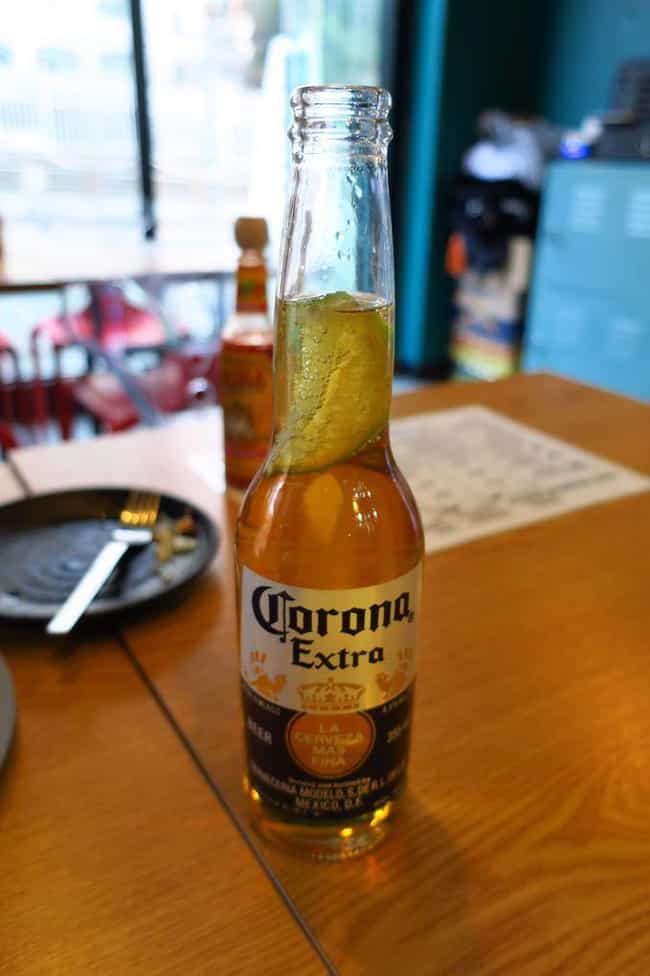 Taco Bells all across Canada 
will now serve beer
, thanks to a new push by the company to grab more customers. The rollout will begin in April 2017, and in the next five to 10 years, 700 locations around the country will offer beer in the fast food restaurant.
In the United States, 
only a handful of Taco Bells offer beer
 – including the restaurant inside AT&T Park in San Francisco. The company has not said whether they will be introducing similar menu options in the remainder of its US locations.
Panera Bread Removes Artificial Ingredients From Menu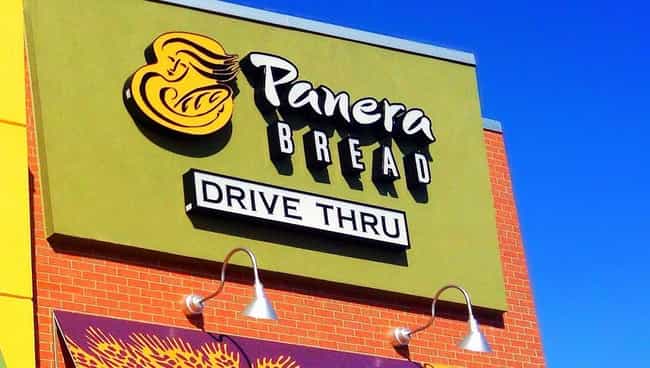 Say bye-bye to artificial ingredients
 – starting in January 2017, every time you bite into a Panera Bread panini it'll be all natural. The company announced in 2016 they were switching their ingredients to all-natural, but officially made the change in the
new year
. According to the company, all Panera Bread locations in the US are now "100 percent clean."
Little Caesars Is Giving You Something For You Sweet Tooth - Cinnamon Bites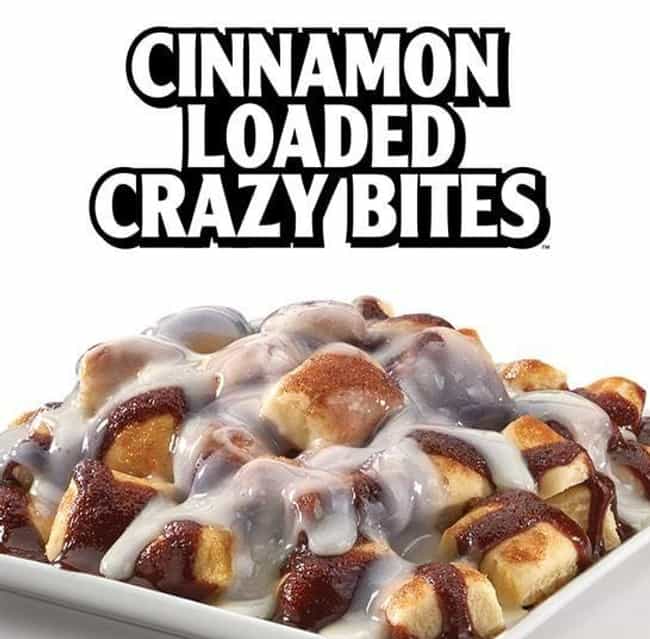 Pizza chain Little Caesars now offers a delicious dessert on its menu – 
cinnamon bites
. Officially called Cinnamon-Loaded Crazy Bites, this dish is essentially a deconstructed cinnamon roll served on a platter.
The chain unveiled the new item as part of a $5 menu deal in January 2017. So far, it's received mixed reviews. But really, who doesn't love cinnamon, sugar, and icing on doughy bread balls?
McDonald's Is Doing Delivery Now (In Select Cities)
Ever wanted McDonald's really badly but didn't want to leave your house? 
Well, now you don't have to
 because McDonald's announced they are testing out new delivery options. Select cities in Florida began testing out the model in January, and McDonald's stores in the UK plan to unroll a similar program in June.
The delivery service is a partner project with UberEATS.
Wendy's Bacon Ranch Fries Combine The Magic Of Ranch, Bacon, Cheese, And Potatoes
What's better than potatoes, ranch, cheese, and bacon? Nothing. 
Wendy's knows this to be true
, and in February released their bacon ranch fries as a side. The fries were introduced as a "pairing option" for the asiago ranch chicken club.
McDonald's Goes Big With The Grand Mac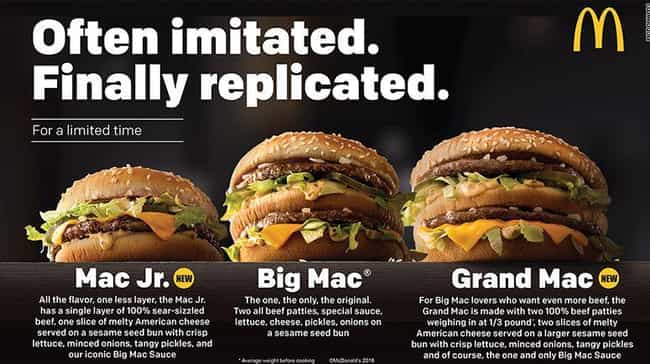 McDonalds is adding 
two new Big Macs in 2017
 – an even bigger version and an even smaller one. The Grand Mac is a bigger version of the Big Mac, weighing one-third pound and featuring all the same Bic Mac toppings, just more of them. They also announced the Mac Jr. which is essentially just a Big Mac without the middle bun. The smaller option will only set you back 460 calories, as compared to a Big Mac that's 540 calories.
Taco Bell Is Adding Booze To The Menu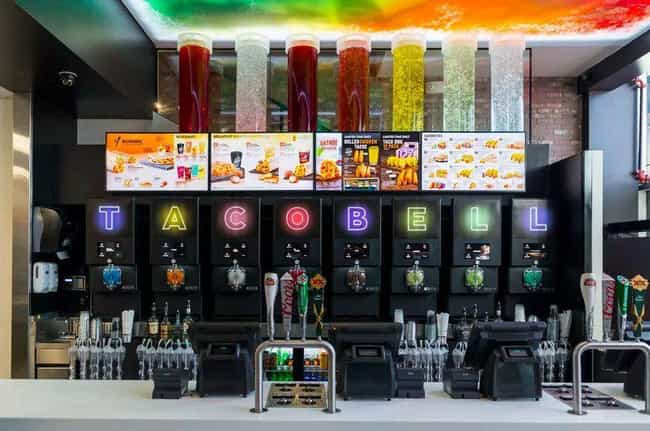 In September 2017, 
Taco Bell announced
 it was rolling out alcohol to over 300 planned locations. These brand-new restaurants won't have drive-thrus, of course, but they will have beer and wine, as well as sangria and spiked "
Twisted Freezes
" – slushies featuring rum, vodka, or tequila.
A New Twist On Old McDonald's Classic The Shamrock Shake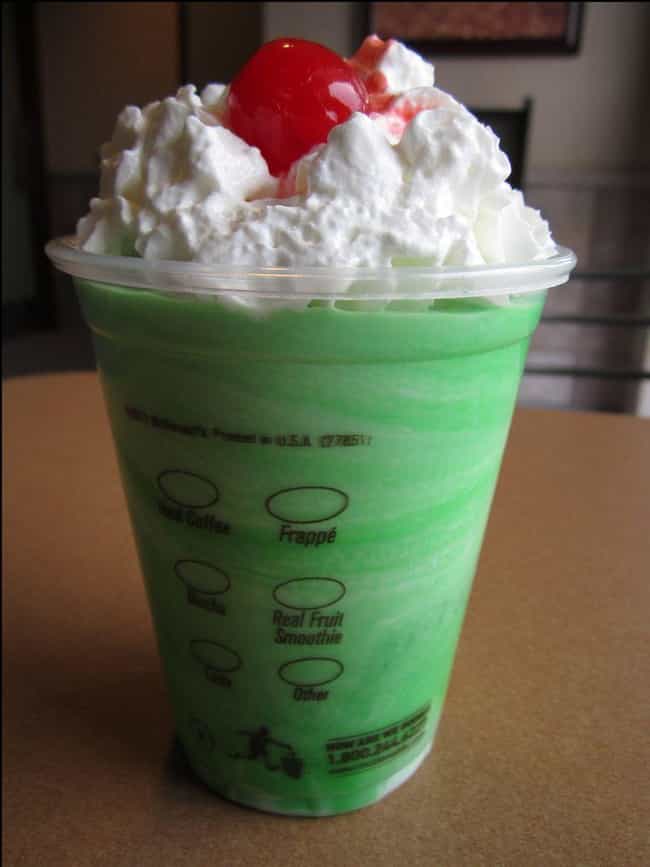 Are you the type of person who just can't wait for McDonald's to start selling Shamrock Shakes in the spring? Well, this news is going to blow your mind. Not only can you get McDonald's traditional Shamrock Shake – which is sold in February and March to celebrate St. Patrick's Day – you can get 
four new twists on the recipe
.
McDonald's is now offering a Chocolate Shamrock Shake, a Shamrock Chocolate Chip Frappe, a Shamrock Hot Chocolate and a Shamrock Mocha. All sound delicious – too bad they're not offered year-round!
Dunkin' Donuts Is Giving Us Frozen Blended Coffee - But At A Price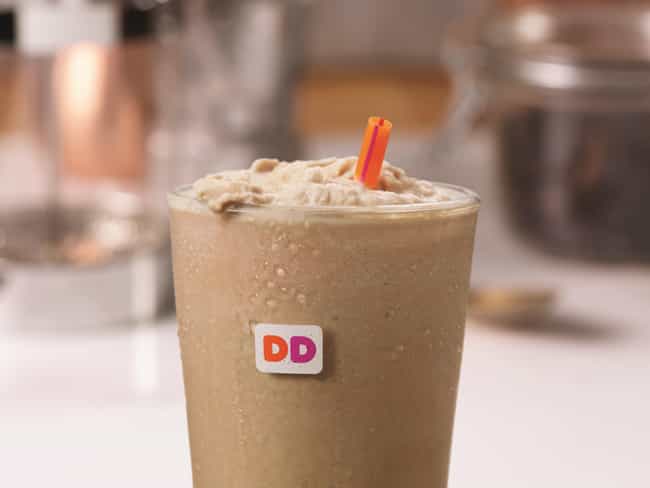 Dunkin' Donuts announced in May they were going to offer a new blended frozen coffee drink, 
aptly named Frozen Coffee
. The catch? It's replacing their popular Coffee Coolattas. The coolatta was a fan favorite among Dunkin' goers, but had high amounts of calories and sugar. The new Frozen Coffee has less of both.
Taco Bell's Chicken Chalupa Puts The Chicken On The Outside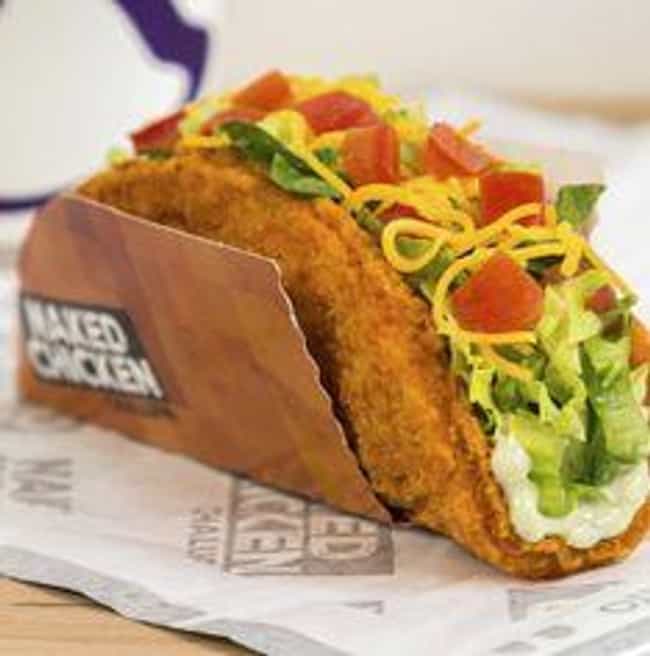 Taco Bell announced it will offer the 
Naked Chicken Chalupa
 nationwide starting January 26. This innovative taco invention uses a slice of chicken as the taco shell. The chicken shell is fried and marinated in Mexican spices, and is reminiscent of KFC's Double Down.
Burger King Is Blessing The World With A Lucky Charms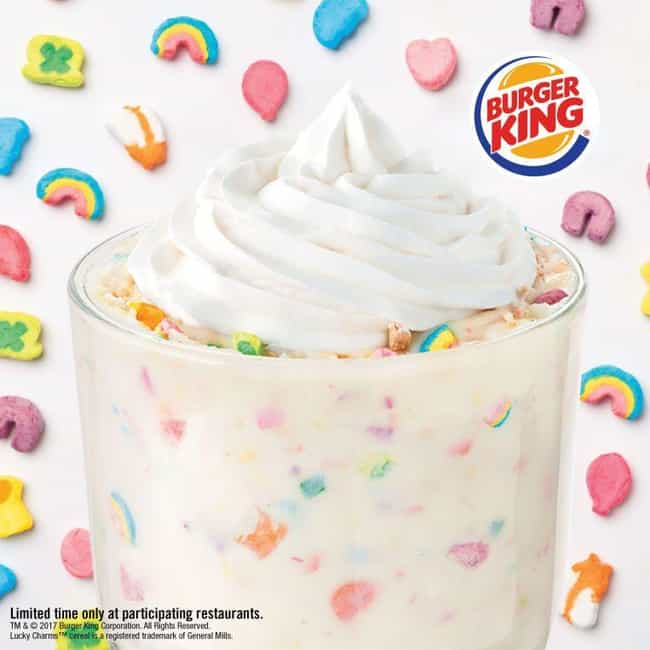 Burger King is the hero we all need right now, but the hero none of us probably deserve. Why is that? Because they've blessed us with 
a Lucky Charms shake
. God is good. The new shake is only available for a limited time in 2017, but if we pray hard enough to the burger King, maybe he'll bless us with it all year round. One can only hope.
INTERESTING FOR YOU