Who's a good guy, a fine actor, a dangerously silly man, and an improv master? Paul Rudd, that's who. That's why Paul Rudd facts rule and why you will win at Paul Rudd trivia once you check out this list. Unless you ARE Paul Rudd. And if you are, you are awesome.
From his habitual clip prank on 
Conan
 to his ability to survive a crappy
movie
and still be beloved, Paul Rudd is as close to a
superhero
as any human can get. He's not ripping the roads or showing off. He's not up in the club or drunkenly slurring on TMZ. Paul Rudd seems quite happy to just go to work, do his thing, and keep the drama on the stage and screen. He's also pretty cute in lederhosen.
What's so great about Paul Rudd? Well, his crazy love of 
pop music
. His ageless face. His porn 'stache in 
Anchorman
. His luxurious hair and the fact that it survived a shooting. His total and complete love of Steve Martin. Or that time he asked his mom to shave his hairline back to mimic Adam Ant's receding hairline. Or even that time he made Leslie Mann fold in half during filming of 
This Is 40
. Then there are his amazing dance moves, inspired by the world of awkward otherworldly beings. Any true Paul Rudd biography would be incomplete without mention of celery man. True fans know who that is.
Paul Rudd is so magical, we forget that he's magical. And these Paul Rudd facts will bear that out. Upvote your favorite Paul Rudd trivia and let your
sex
panther run wild.
He Paid a Tribute to His Deceased Father on Saturday Night Live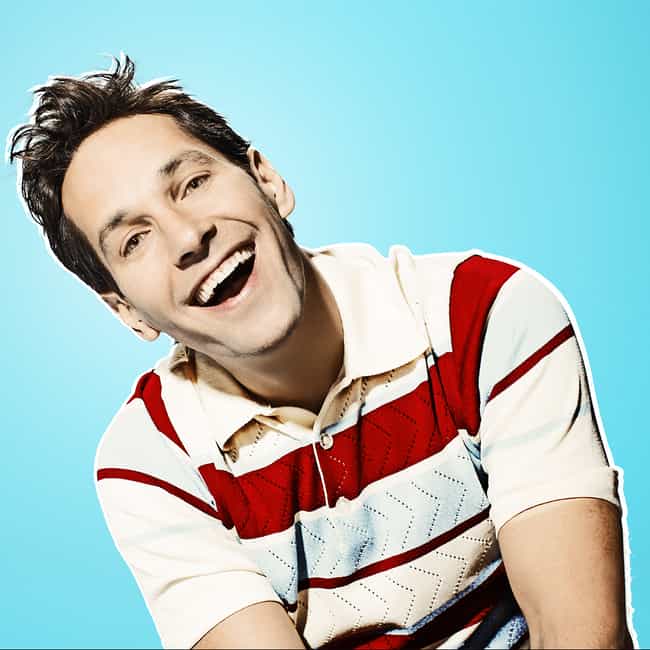 When Rudd learned he would host 

SNL

 for the first time, his dad was excited but was sick from cancer and died shortly before Rudd hosted. At the end of the show, during the closing credits, Rudd held out the front of his shirt – he was wearing his father's Navy shirt –  and looked up and blew a kiss.
Source: GQ

Rudd Has Pranked Conan O'Brien with the Same Clip from Mac and Me for 15 Years
When Rudd appears on any 

Conan

 show, he's supposed to show a clip of his latest movie. But every time, he shows the very same clip of Eric, played by Jade Calegory, in a wheelchair going over a cliff into a lake with Mac looking on. Rudd brings the same clip from the '80s flop every single time. That's 15 years of pranking Conan O'Brien.
This Is 40 Was Fueled by Leslie Mann and Paul Rudd's Marriages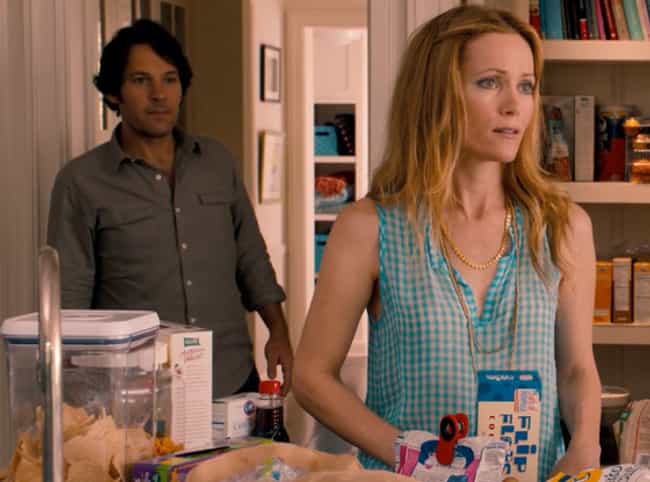 Leslie Mann is married to 

This Is 40

 writer and director, Judd Apatow. Paul Rudd has been married to the same woman for over a decade. Both marriages heavily figured into the realness and hilarity of the film.
There was a lot of improv and both actors were fine with that. Sometimes the only direction they would get would be, "argue."
Source: Ask Men 
Rudd Hasn't Lost His Kansas Roots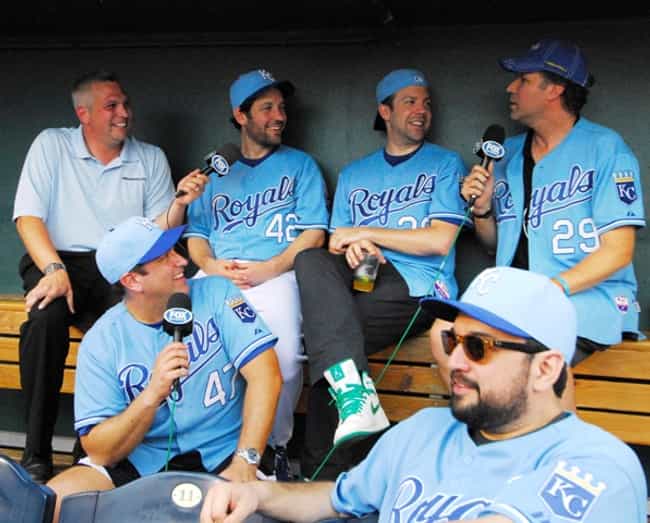 Rudd's mom still lives there and he visits often. Rob Riggle and Jason Sudekis are also from Kansas City and the three of them hosted a charity poker event for a children's hospital. They also got to throw out the first pitch at a Royals game.  
"They put us in uniforms, like full-on Royals uniforms, which was awesome," said Rudd. "Rob has always had this kind of strapping, barrel-chested, fifties father physique. And Rob put his on and he looked like a third-base coach. He looked like a manager. We all just kept calling him Mr. Riggle. I did not look like I was on the team. I looked like a bat boy."
Source: 
Vulture
Wet Hot American Summer Gave Rudd His Comedy Voice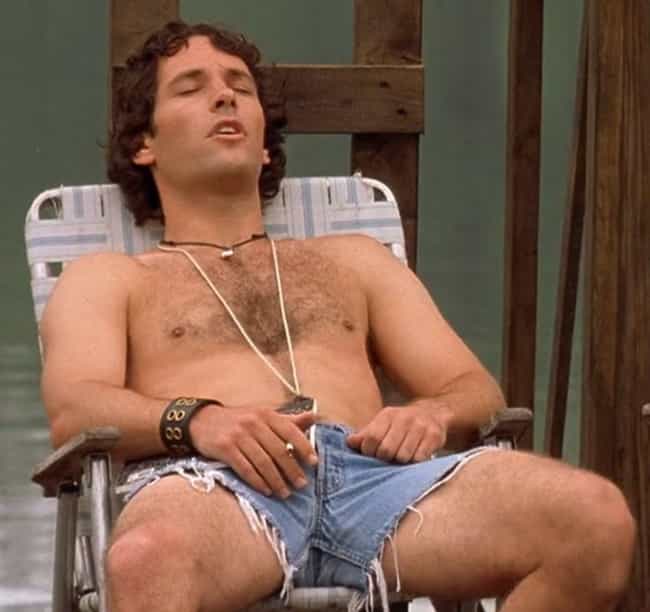 "It was the most fun ever," he said. "We were all friends. We all stayed and lived on the camp. Up until that movie, I had never worked on any comedy that was really my own sense of humor. I mean, 

Clueless

 is smart, but 

Wet Hot American Summer

 was the first subversive thing I ever got to do. It was shot for a million dollars and I remember Zak Orth was saying, 'You know, I don't even know if this thing would ever even come out. I just want to be able to have a videotape of it' – this was pre-DVD. And that's what we all thought."
Source: Vulture 
Rudd and Rogen Topped Off Their Own Jokes in Knocked Up
In playing the "Know How I Know You're Gay" scenes, Rogen and Rudd being the writers that they are just took the jokes to the stratosphere. They nailed so many of them that they had to be cut for time.  
Rogen: You know how I know you're gay? You've Tivo'd every episode of 
Tourgasm
.
Rudd: You know how I know you're gay? You wanted to put on suits for a four hour drive.
He's Not Afraid of Aging and Dying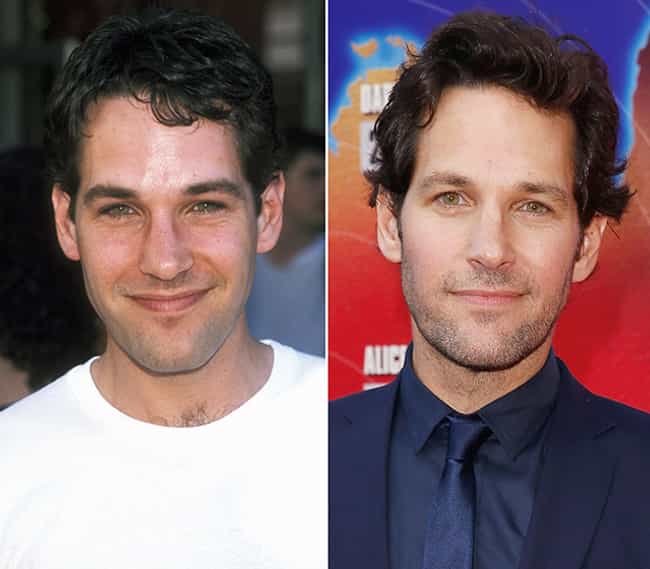 On an eye doctor's visit, with a journalist in tow, Rudd was told that his eyes were getting worse. 
"I'm not surprised by anything because I really just feel as if I'm on a slow, steady course to, just, destruction in every facet of my body and mind. My body is like a sandcastle. It can only take some many waves." His acceptance of death has made him appear ageless. Constant comments about his baby face abound.
Source: 
Vulture
"Partying" Has Measured His Fame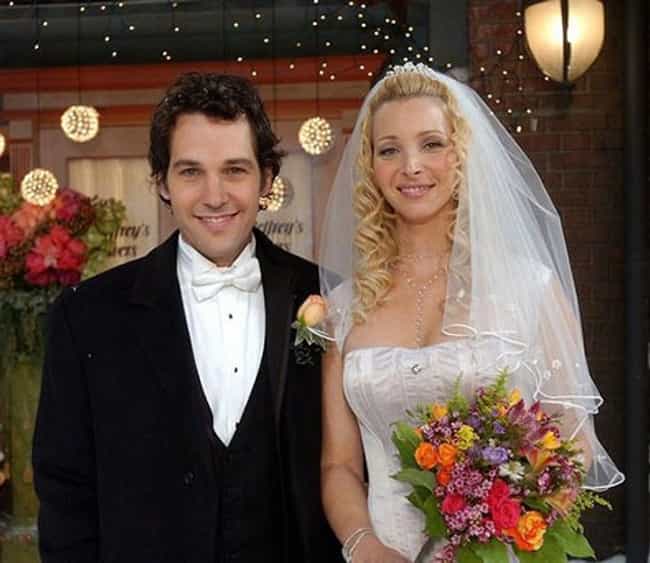 Parties have been a gauge of where he is on the success timeline. 

"I'm very much aware, in the last few years, how the stuff I've done has been more visible than the stuff I ever did. I remember feeling that with 

Friends

. I'd been a working actor for some 10 odd years, and I just knew that doing just one episode of 

Friends

, more people were going to see that than everything that I'd ever done, combined, times a billion." 
"It used to be, 'hold up wait a minute, don't I know you? You're that guy!' I was a 'that guy' actor. Then all of a sudden they knew my name."
Source: 
Independent
His Serious Side Is Amazing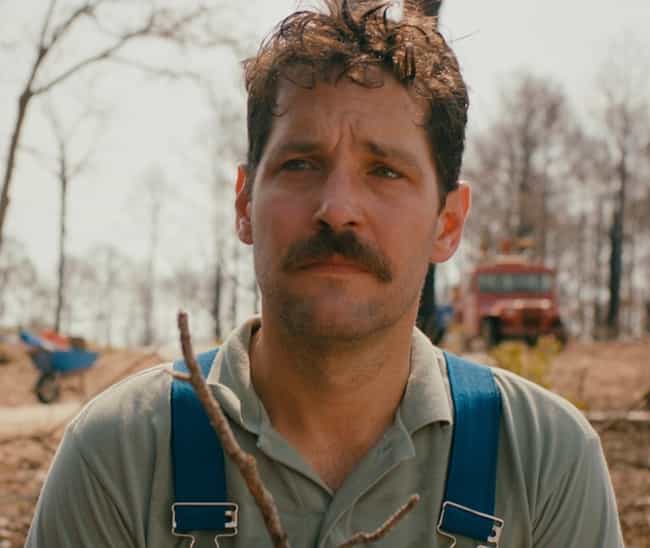 Rudd was theatre trained and it shows. He studied drama at the University of Kansas, got a Spencer Tracy Scholarship to study at the American Academy of Dramatic Arts in Los Angeles. Plus, he studied at Oxford University's British Drama Academy.  
He produced a play at the Globe Theatre, Howard Brenton's 
Bloody Poetry
. And played Hamlet, directed by Ben Kingsley. He's appeared on Broadway.
His dramatic work in film is also remarkable. Just check him out in Prince Avalanche. Or 
The Cider House Rules
, 
Diggers
, or 
Romeo + Juliet
. Rudd has some serious chops.
Source: 
Paste Magazine
His Childhood Friend Was Jon Hamm and They're Still Close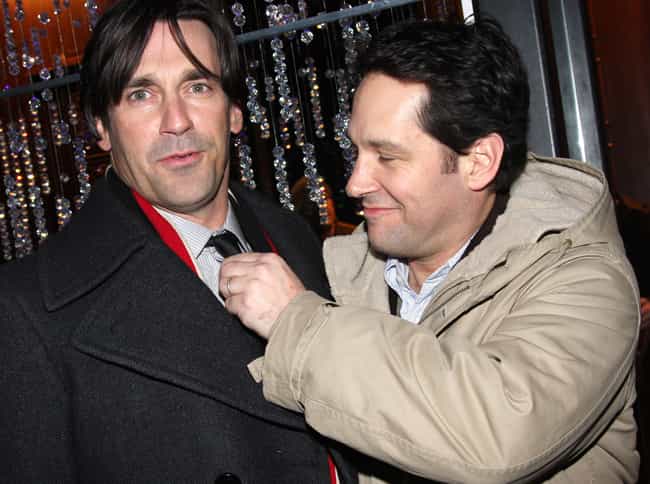 They have remained friends since they were kids. He's also known for being a good friend to many such as Jason Segel, Adam Scott, Jennifer Aniston, and Amy Poehler.
Source: Bustle 
He's a Huge Fan of Mel Brooks and Steve Martin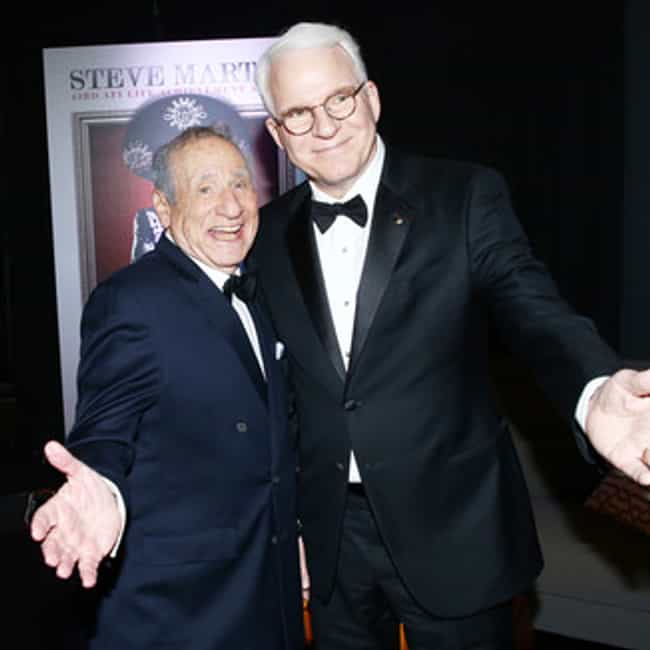 In his quest to get attention, he collected comedy albums and all things Steve Martin.
Source: GQ
INTERESTING FOR YOU