Are you sick of your best Tinder lines going terribly wrong? Well if you're tired of striking out, you've come to the right place to explore what types of funny Tinder lines actually work and which ones are probably best to steer clear of. Here you'll find a collection of some of the funniest conversations, comebacks, and opening lines in Tinder screenshot history. 
Whether you're looking for a few new twists on old classics or hilarious responses to the same old stale pickup lines, then come on down. The folks you're about to meet demonstrate the time-honored battle of wits that is online dating at it's best, worst, and occasionally both at the same time.
So the next time you're in the mood to up your Tinder game, get a load of these hilarious conversations that'll allow you to learn what works and what doesn't, all without having to go through the pain of finding out firsthand.
Touché
This Chick Who Invented Tinder Roulette
This Internet Entrepreneur
Wonder How Long It'll Take Him to Stop Believin'?
Never Say Never Though
This Gentleman Presents An Interesting Compromise
Behold: The Literal Pick-Up Line
Best Clapback Ever
He Had Her at Chipotle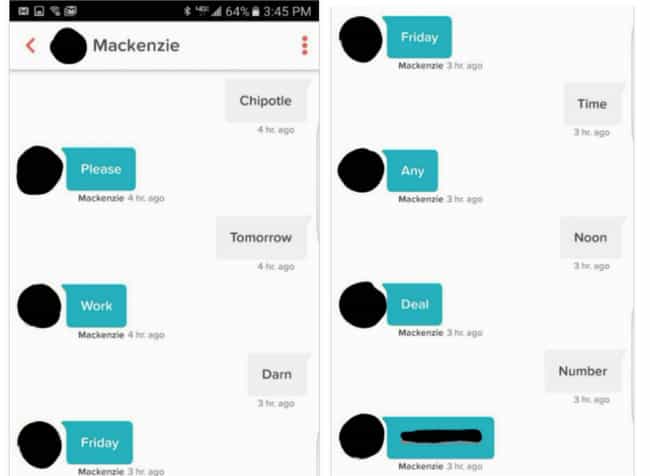 Standards: Nailin' It
True Dat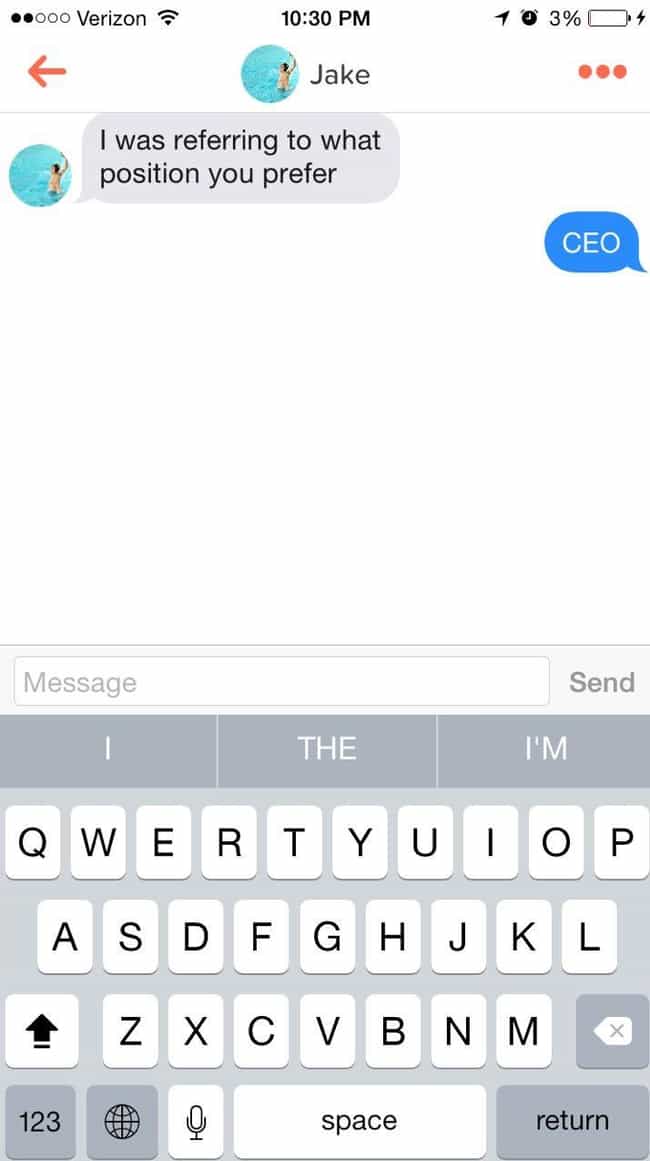 Wreck It, Girl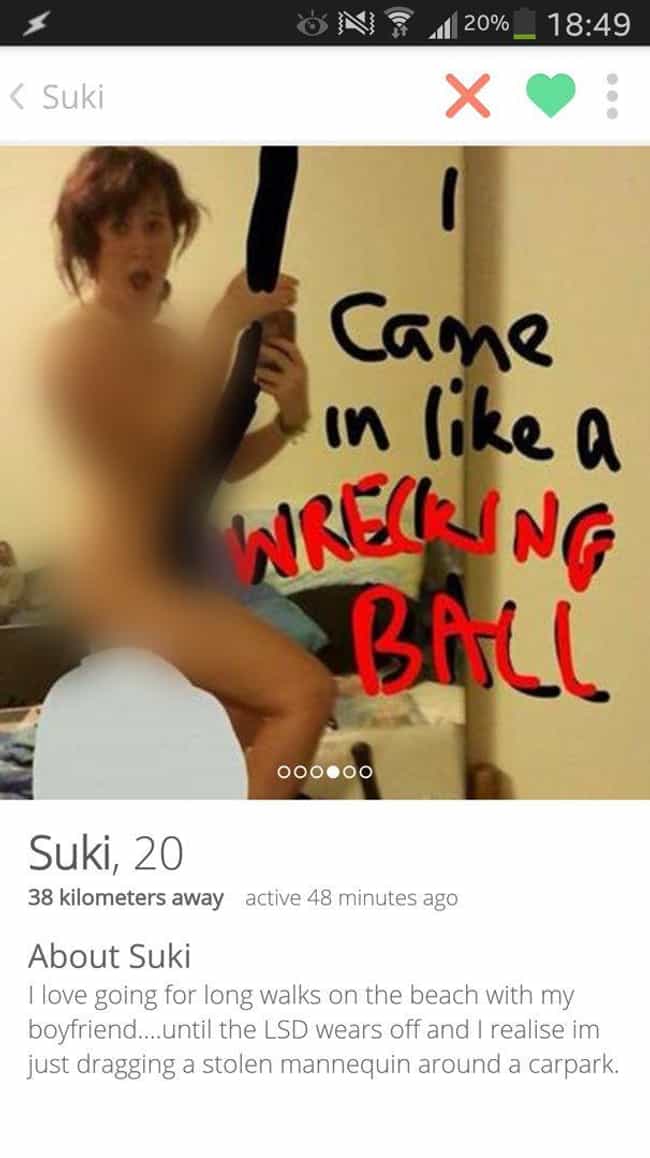 Lemme Tell Ya a Little Story 'Bout a Girl Named Jeb
Someone Hand This Man a Stick To Fight the Ladies Off With
When in Doubt, Quote
Being Upfront: Winning

Ask and You Shall Recieve
Who Says Mathematicians Aren't Awesome with Words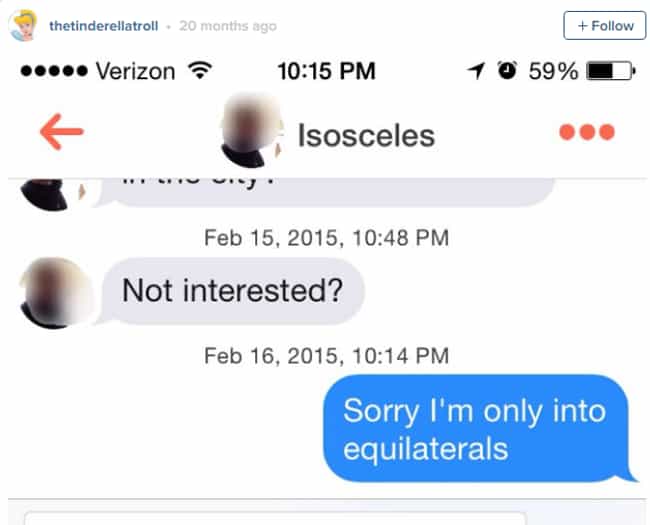 How To Catch a Hipster in the Wild
What Girl's Heart Wouldn't Skip a Beat?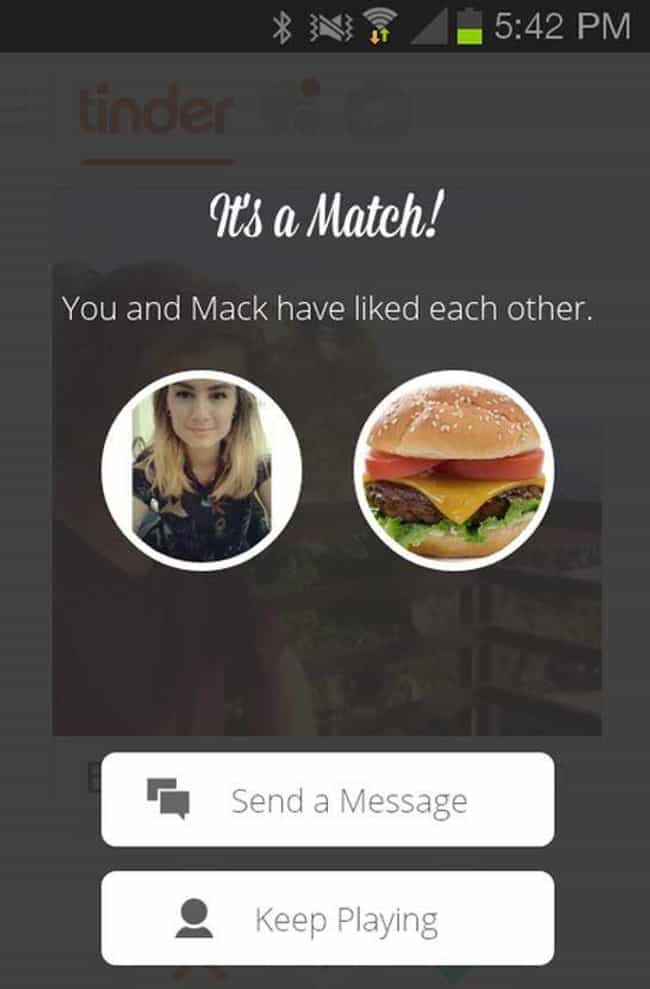 This Chick and Her Witty Retort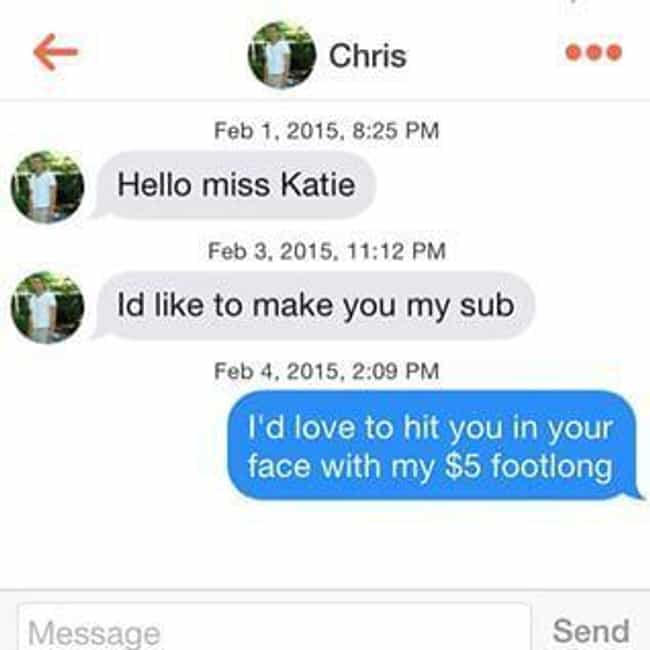 Hey Oh!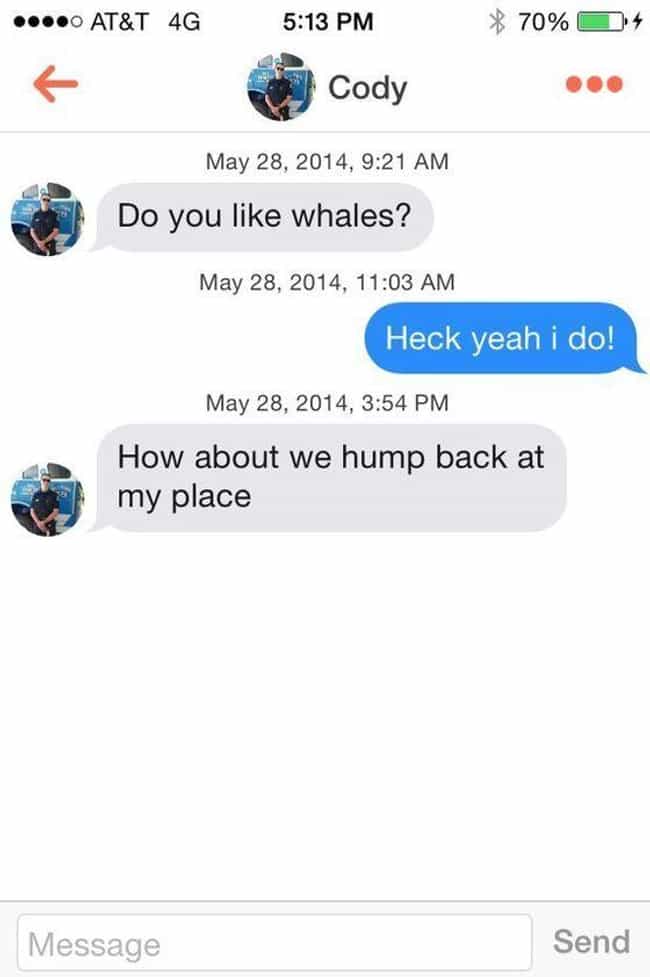 The Real or Imagined Cleaning Lady Behind This Entire Opperation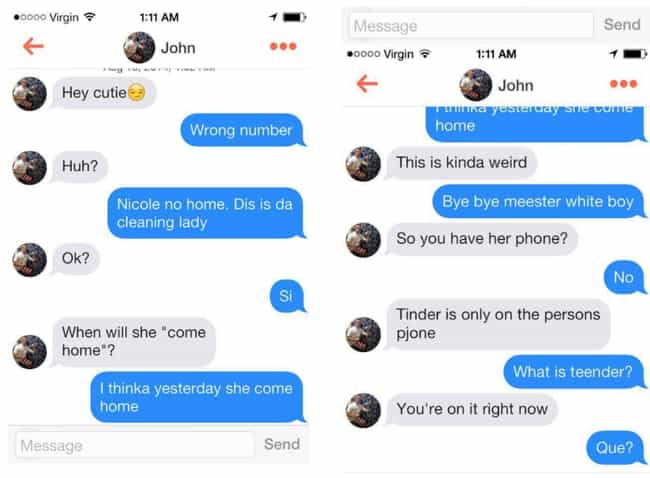 Ladies and Gentlemen, We Have a Response
You Assume Correctly, Amber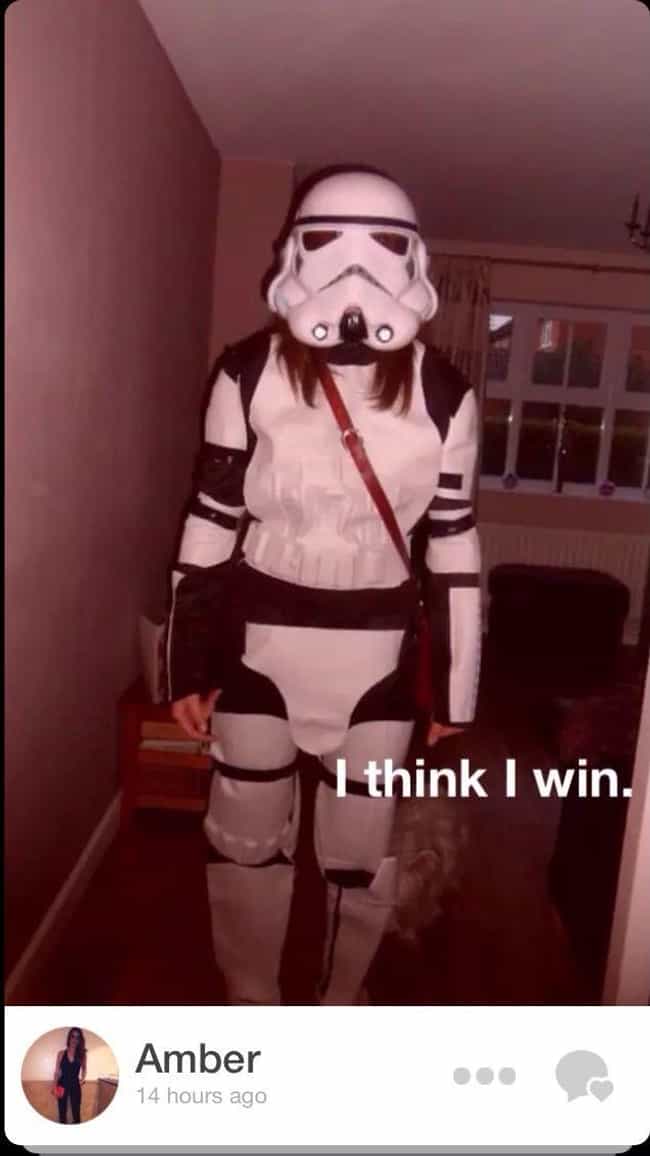 See What He Did There?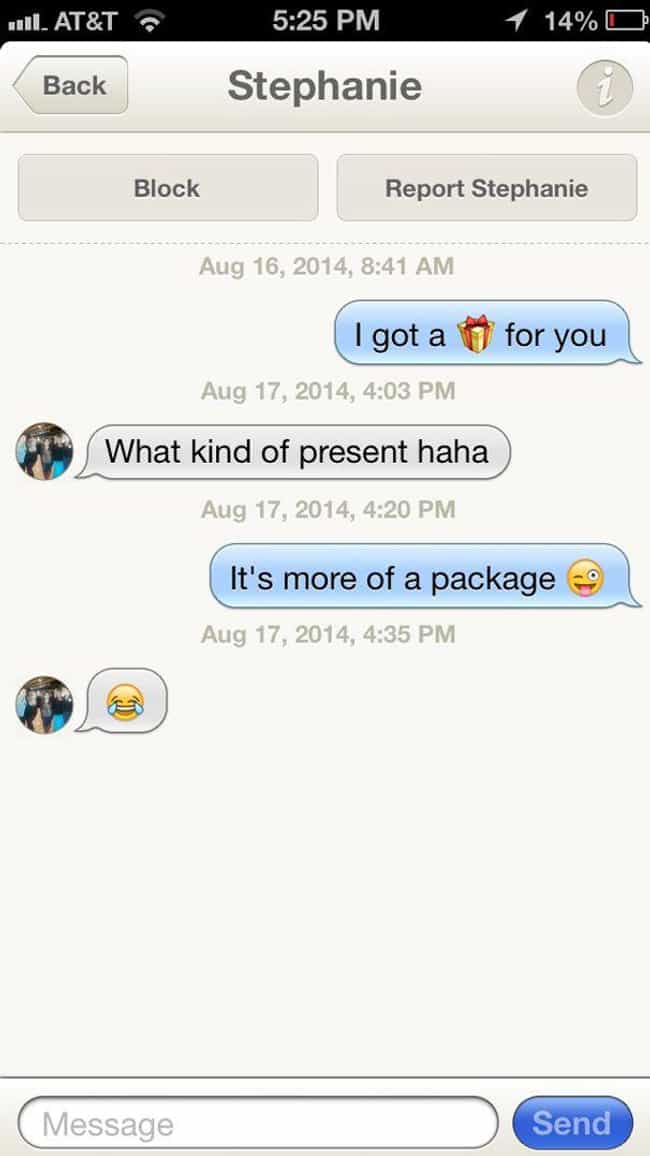 A Twist on an Old Classic
This Guy Who Shamelessly Used Nicholas Sparks Quotes as Pick-Up Lines

INTERESTING FOR YOU