You're about to get a hilarious front row seat to the antics of cheaters exposed on social media. Some of these cheaters were caught on camera and put on blast, some (stupidly) left dating apps open, and others were secretly recorded by meddling neighbors. Whether their mistake was leaving behind a telltale piece of sexy lingerie at their lover's house or talking in public in front of the wrong people, these folks are learning the hard way just how stressful being a side item can be.
So if you're looking to laugh at something that isn't your own sad relationship, join us for a few great laughs as we explore the dark side of the cheating life.
              The "Oh Shit!" Heard Around the World
             Good Looking Out

               Things You Don't Wanna Forget After an Adulterous Rendezvous

              Gotta Love That Final Twist of the Knife

                       Shoulda Sprung For Olive Garden

              And You Thought You Were Having a Rough Monday

             You Guys Know That Tinder Is a Public App, Right?

             Someone's Sleepin' on the Couch Tonight

             Ouch!

              Always Be Suspicious of the Roommate

             This Isn't Going to End Well. . .

              "Oh Hey. . . Just Hangin' Out"

             George, How Could You Cheat on Someone So Considerate?

             And You're Out!

             Aw Snap!

              What Happens Between the Sheets Doesn't Always Stay There

               Worst Gift Ever = Printouts of Your Cheating Facebook Messages

             The Bed Sheet Breakout
          NOW He's Committed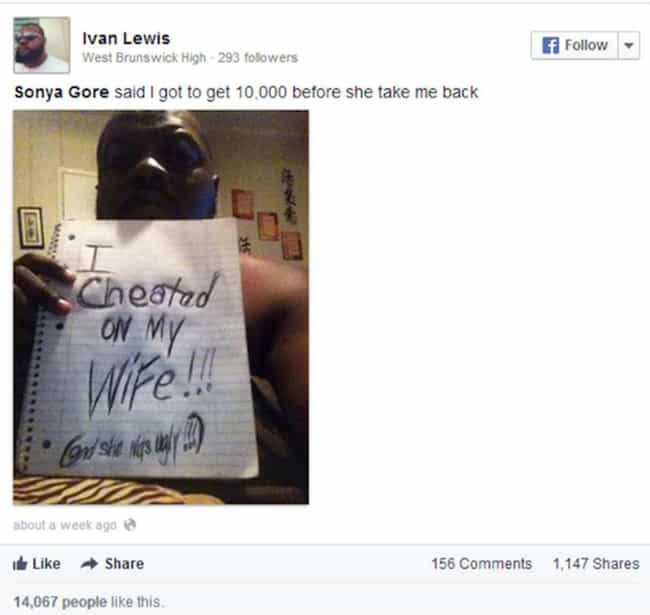 INTERESTING FOR YOU