Maybe you'd like to get a tattoo that proudly display's Tina's love of butts. Or maybe you'd prefer seeing the world through Louise's snarky sense of humor. Perhaps you'd even prefer a tattoo that captures Gene's goofball sense of humor. These Bob's Burgers tattoo ideas also promote Linda's love of wine, Bob's pursuit of burger artistry, and of course, all the burger puns you could dream of.
Bob's Burgers tattoos allow the wearer to seek out other people in life who have a similar world view, and have stood to learn a few lessons from the Belcher family. Don't panic. That cow will eventually come down from the second floor. Toilet turkey isn't the end of the world. Some raccoons just happen to be gay. Love and acceptance for the weird and unusual is all around you, if you choose to seek it.
Louise's Excellent Eye Twitch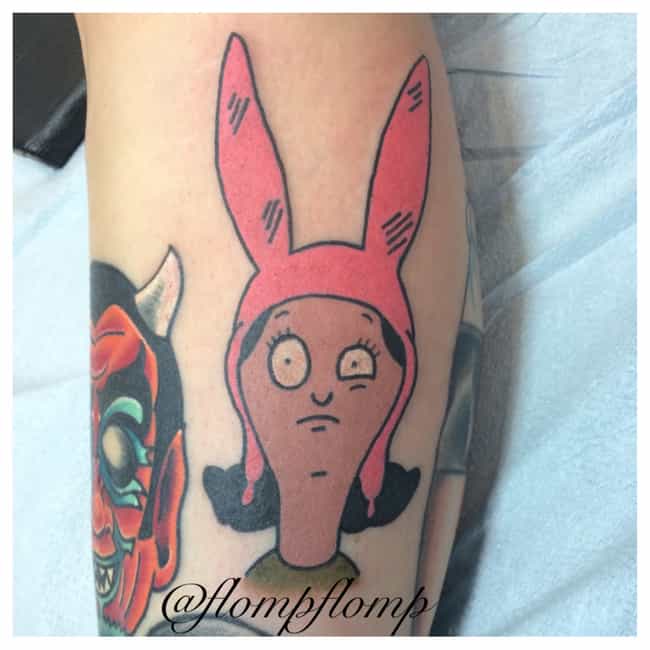 This Louise Belcher tattoo serves up the very spirit of America's most non-parentable child.
Tattoo: @flompflomp
Source: eatgeekplay 
Tina's Love of Butts Is a Forever Thing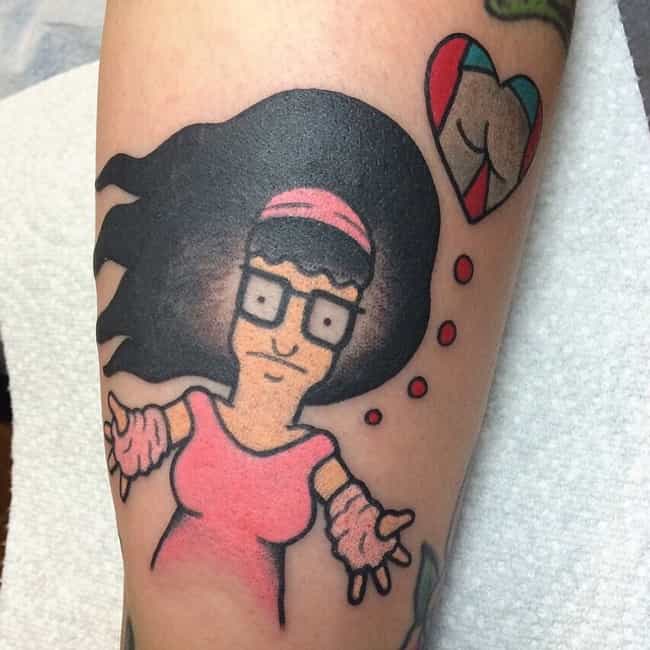 Tina's budding sexuality knows no bounds, and this tattoo perfectly captures her love of butts. 
Tattoo: Alex Strangler
Source: TattooDo
This Belcher Family Portrait Tattoo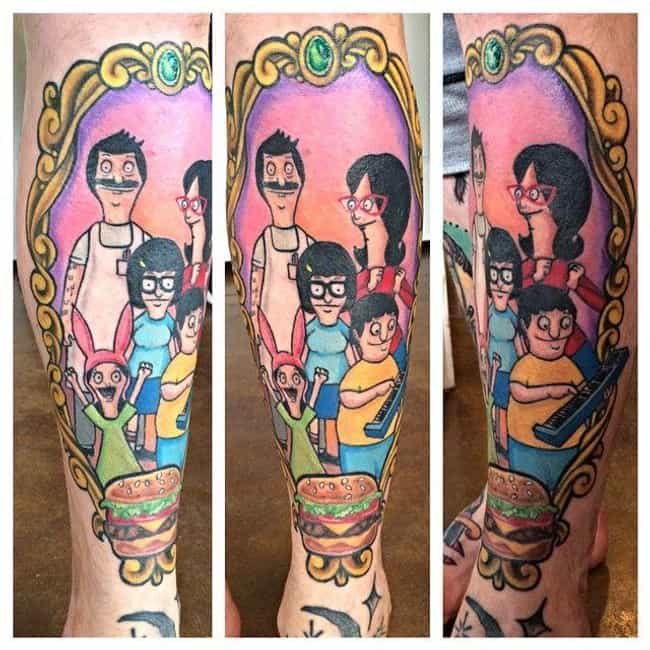 Ellie Maher captured the very essence of the show with this amazing, elaborate calf shrine.  
Source: TattooDo
Tina's Sweet Side Ponytail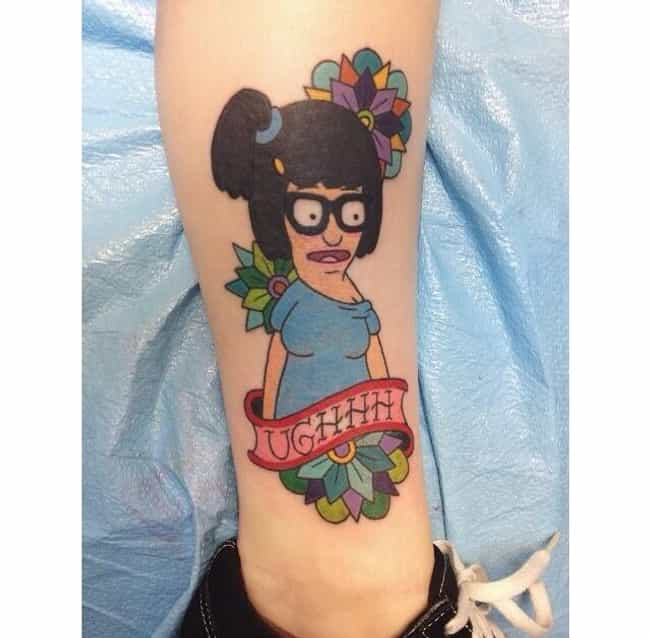 This tattoo totally captures Tina's essence. Her groan has become a universal sound that can evoke surprise, angst, frustration, gassiness, or anything Tina is feeling.
Source: @bansheebotpete
Source: TattooDo
Louise Will Forever See You in Hell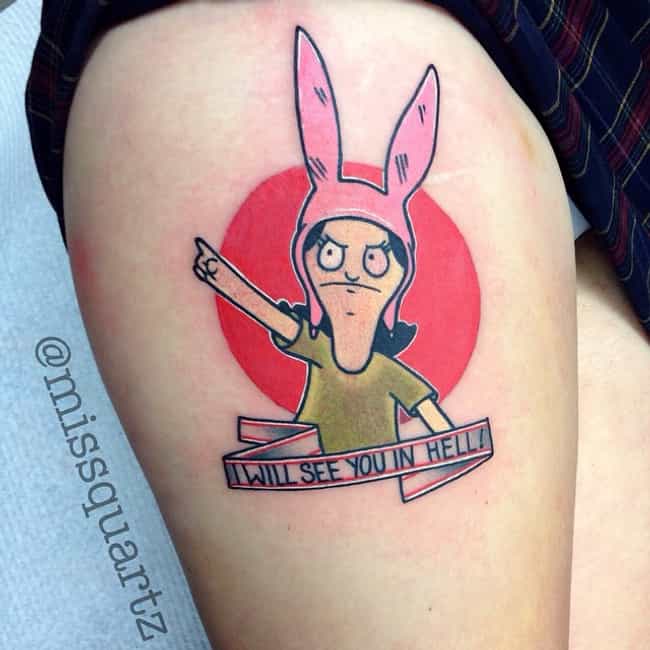 You'll never have to say it as long as Louise says it for you. 
Tattoo: @missquartz
Source: TattooDo
I'm a Strong Smart Sensual Woman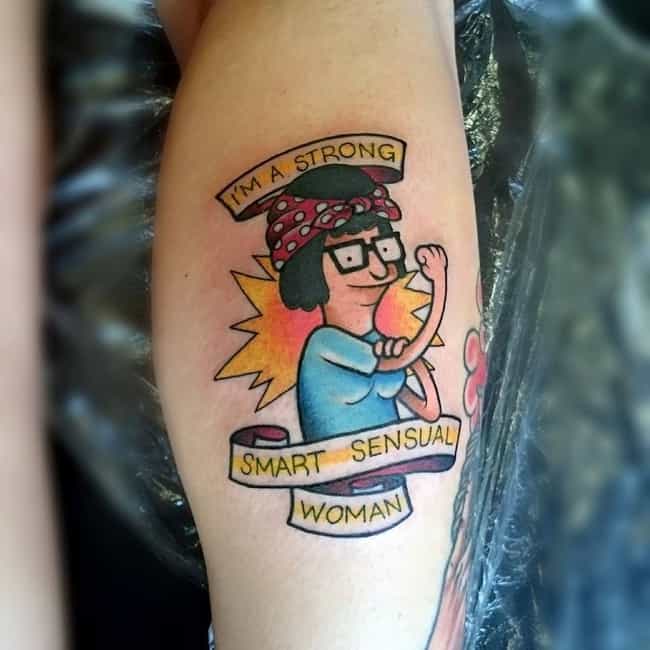 The women on 

Bob's Burgers

 are intelligent, funny, and out of their minds. Tina's refreshing healthy self view will live on just under this wearer's skin.
Tattoo: Kellabell9
Source: TattooDo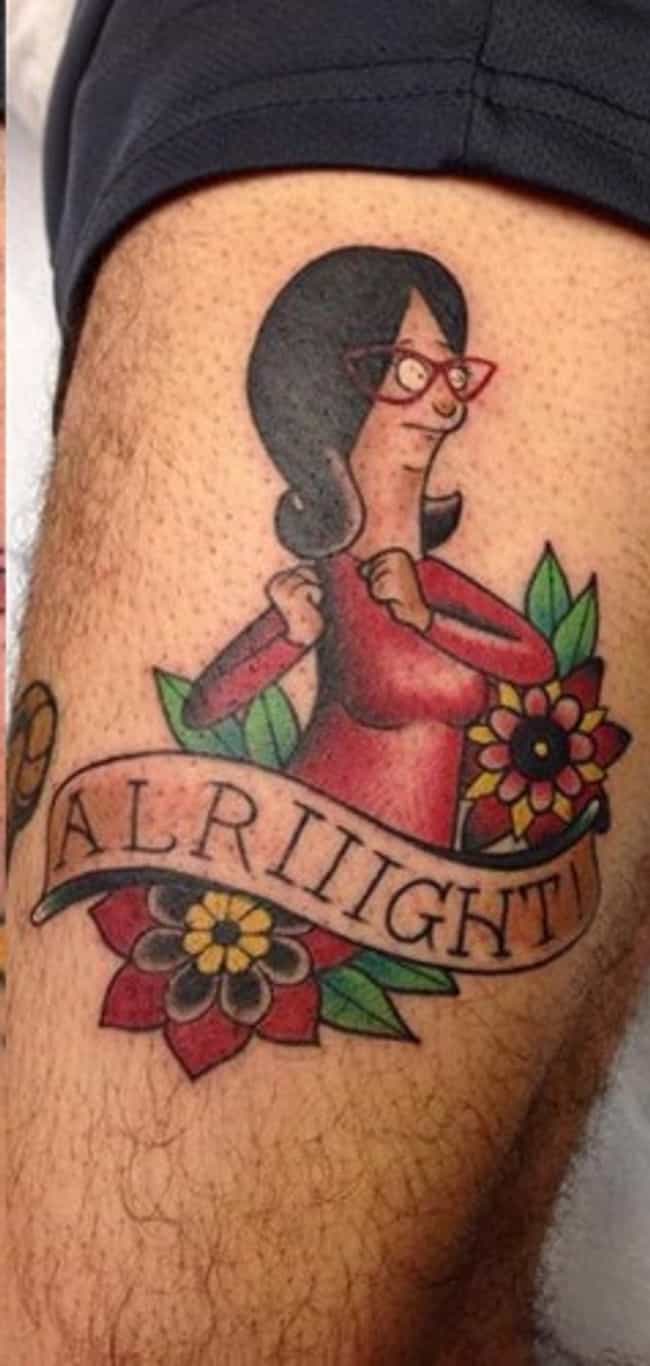 Check out Linda's signature catch phrase, complete with an awesome side-profile portrait of the Belcher family matriarch. 
Tattoo: keeblertattoos
Source: 
kalboor
Tinia' s Humble Feminist Motto: I'm No Hero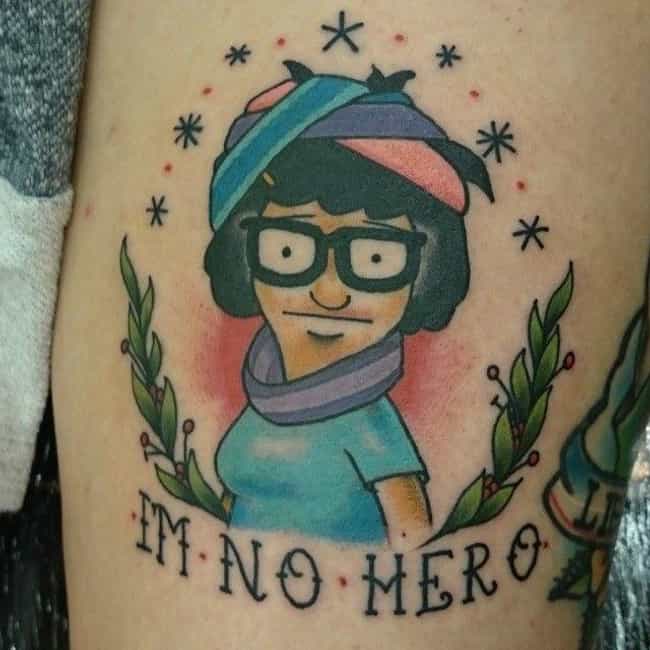 When Tina says, "I'm no hero. I put my bra on one boob at a time like everyone else," the feminist agenda was forever altered. 
Source: TattooDo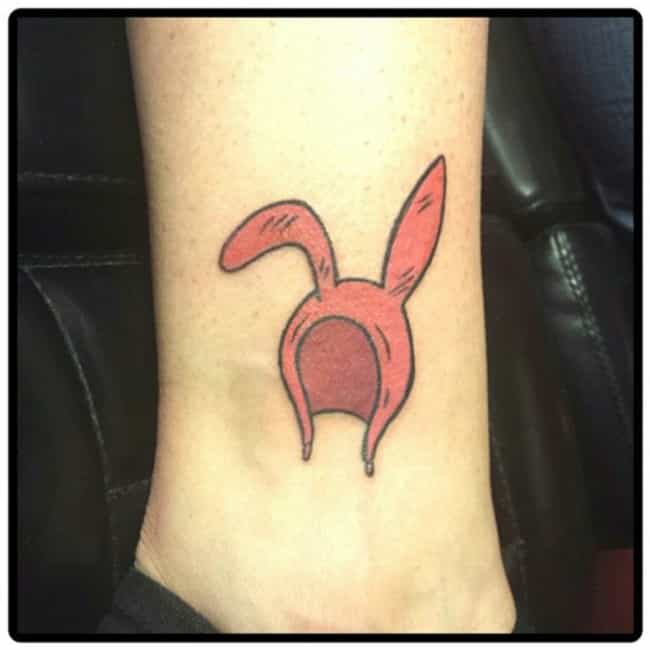 As Louise Belcher always says, "Don't start nothin', won't be nothin'." 
Source: eatgeekplay
This Minimalist Tina Design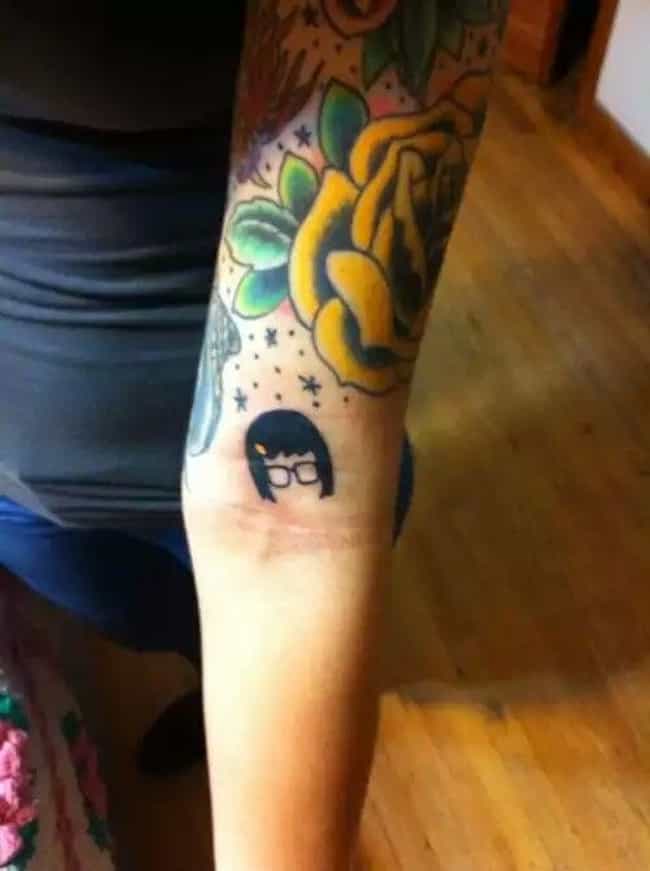 This cute little minimalist homage is subtle, just like Tina's signature, understated "ughhhhh!" sound.
Source: eatgeekplay 
In Bob We Trust, Because of Course We Do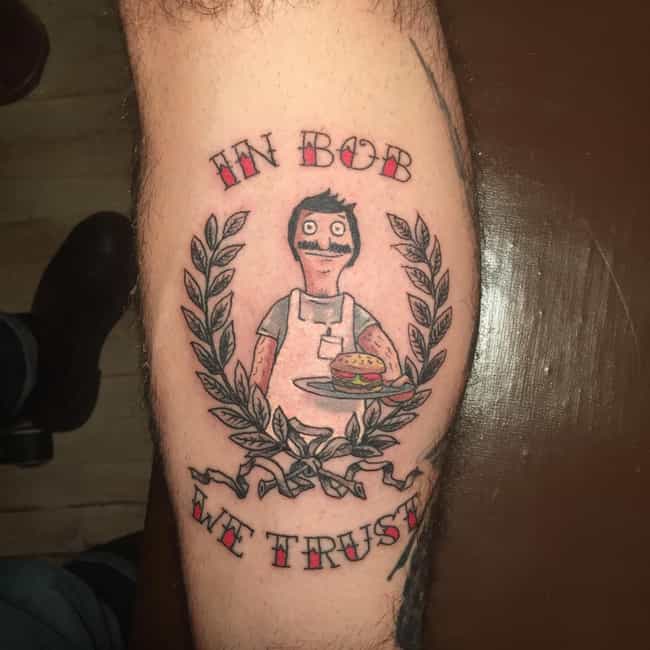 Bob's everyman demeanor is one of 

Bob's Burgers 

biggest draws. His never ending artistic pursuit of culinary discovery, his limited patience with his family, his ongoing chalkboard war with his daughter, Louise, and his dedication to the kookiest wife every animated all make Bob a worthwhile candidate for a great tattoo. 
Tattoo: Cristian Zink
Source: TattooDo
Louise and Gene: the Epitome of Sibling Love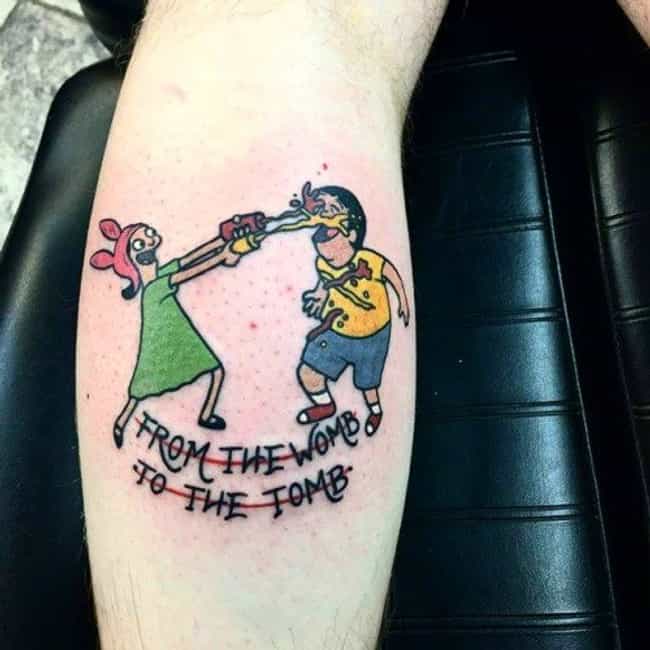 Another great aspect of 

Bob's Burgers

 is the genuine affection between siblings Louise, Gene, and Tina. This tattoo artist captured a wonderful moment between the two youngest Belcher children.
Tattoo: @jackattacktat2 and @_instacamm
Source: TattooDo 
This Amazing Abstract Linda Portrait
If the one hotel in Ocean City needed room art, Linda would make a good subject. She's upbeat, she's enthusiastic about dinner theatre, and she knows where all of the good bars are.  
Tattoo: Drew Cottom
Source: TattooDo
Sweet Moolissa, Steering Us Toward Feelings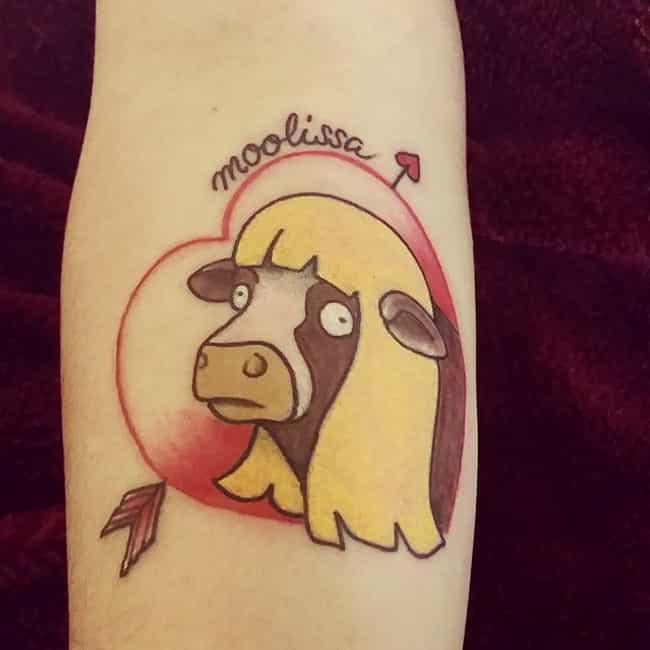 If you're an animal rights activist, or a fan of hilarious convoluted plots, this tattoo is for you. Moolissa is actually a boy, but the steer looks simply fetching in a blonde wig. The passing of Moolissa causes Bob to make the next day's burger special the Rest in Peas Burger.  
Tattoo: Robert Taylor / Harley Davidson
Source: 
Bob's Burger Wiki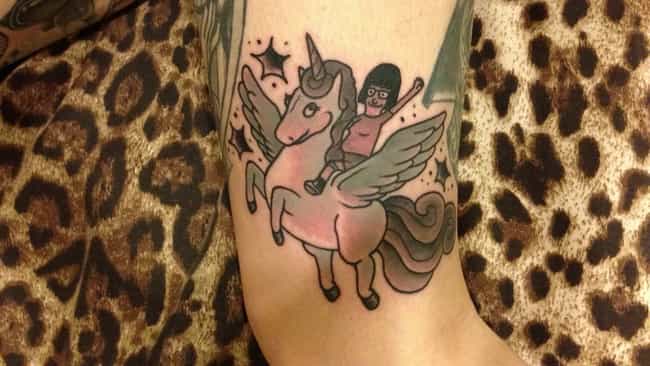 This tattoo gives Tina the ride of her life.
Source: eatgeekplay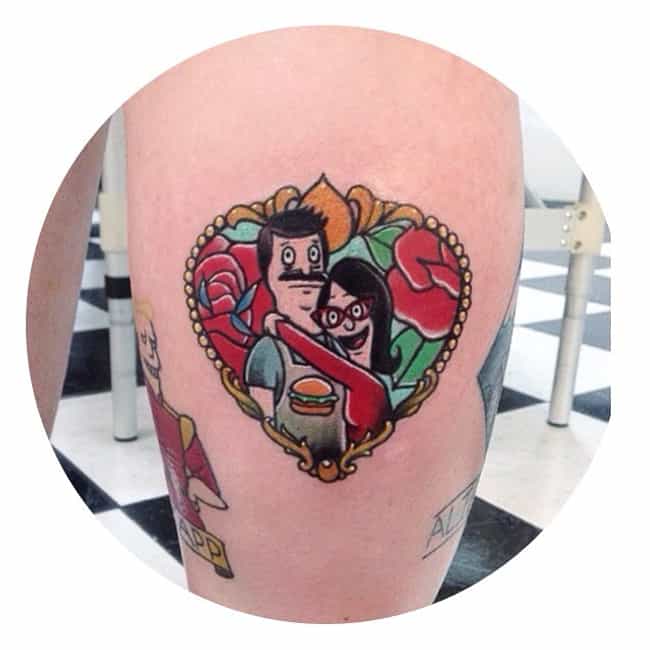 Linda loves her Bobby, and even though Bob can appear a bit gruff and unresponsive sometimes, deep down, we know he loves her, too. 
Source: Carla Evelyn
Source: TattooDo
Tina's Comin' for That Booty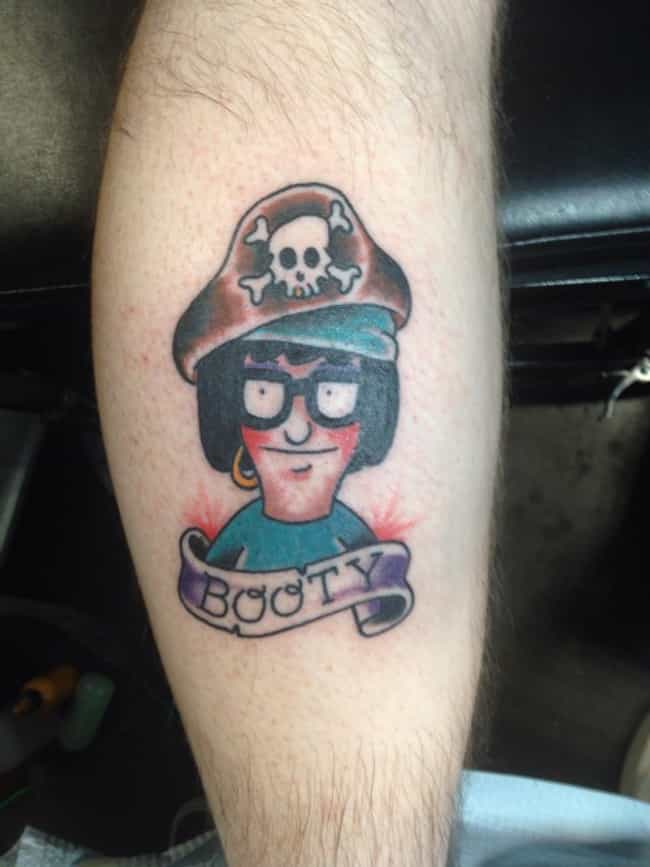 This pirate-inspired portrait of Tina perfectly captures her love for all things booty-related.
Tattoo: Bryan Johnson
Source: Behind Bobs Burgers 
Gene's Glorious Burger Suit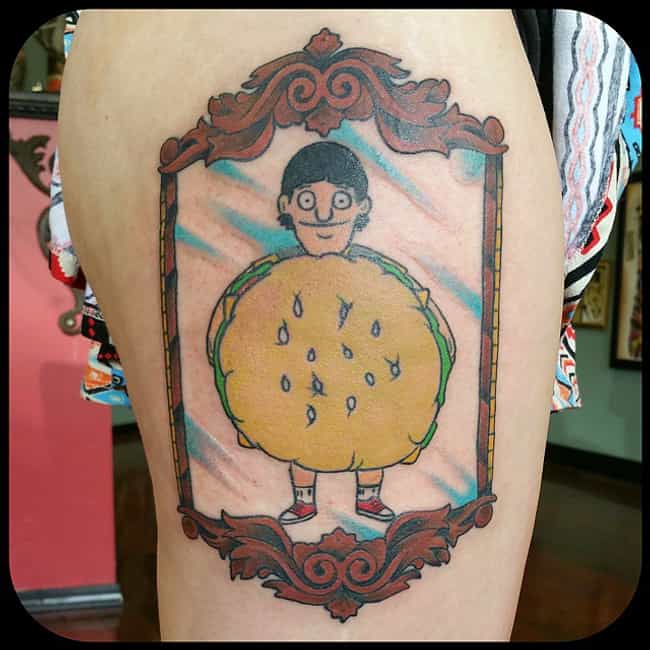 This image of Gene wearing his burger suit inside a magic mirror will have you hypnotizing in no time! "Look into my thigh…"
Tattoo: James S. Morgan
Source: 
FYEAHTATTOOS.COM
This Awesome Tina Thigh Tattoo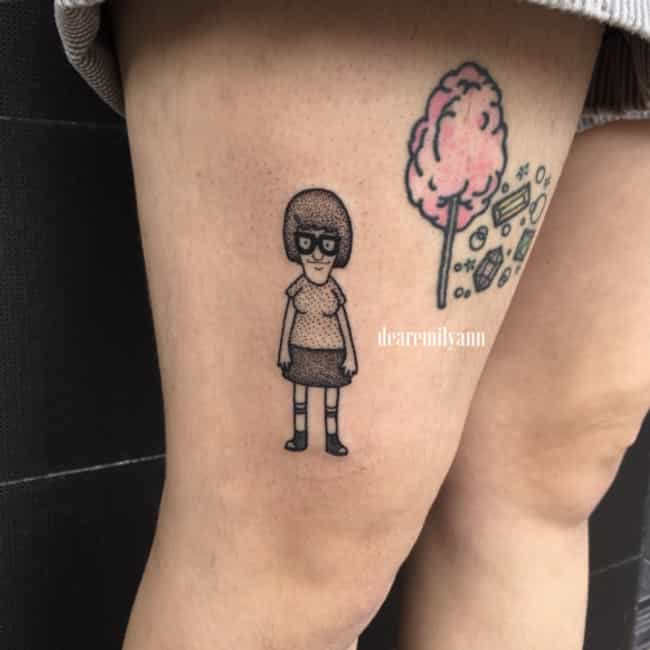 This straight-up delightful tattoo of Tina Belcher is the bee's knees. 
Tattoo: dearmilyann
Source: 
Dear Mily Ann
This Epic Beefsquatch Tattoo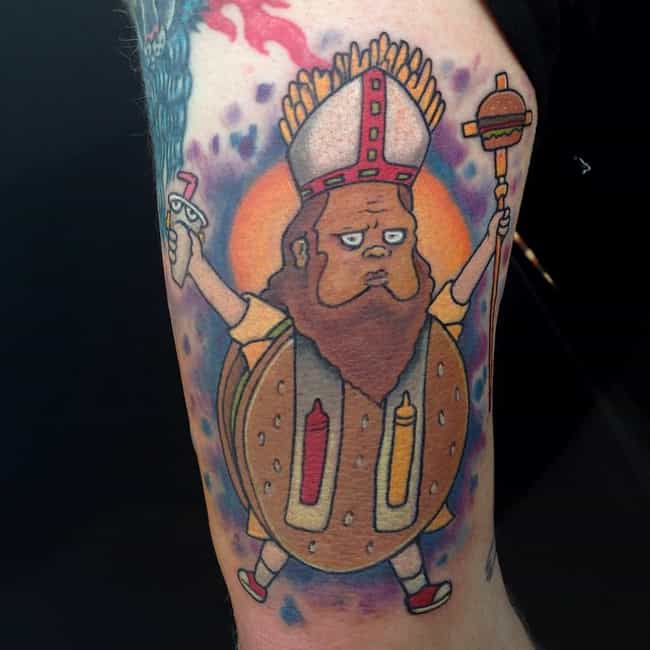 INTERESTING FOR YOU