Barbie is an icon, and so are the celebs on this list of famous people who have been transformed into Barbie dolls! It just goes to show, you're nothing until your face has been cast in Mattelplastic. But sometimes a star's real face doesn't exactly translate into doll form. We'll let you be the judge. Check out our list of the most accurate celebrity Barbie dolls and vote up the ones that look most like the star they're based on!
Twiggy was the first celeb to be cast in Barbie form in 1967. Since then, Mattel has created new Barbie versions of J.Lo, Nicki Minaj, Katy Perry, Zendaya, and many more. Fans of Twilight and The Hunger Games series can have their very own Barbie-sized versions of their favorite characters. Our all-time classic icons have also gotten the Barbie treatment; Audrey Hepburn, Marilyn Monroe, Clark Gable, and Vivien Leigh have all become collectible Barbies. And Cher even has multiple versions! (Mostly because there are so many versions of Cher).
Misty Copeland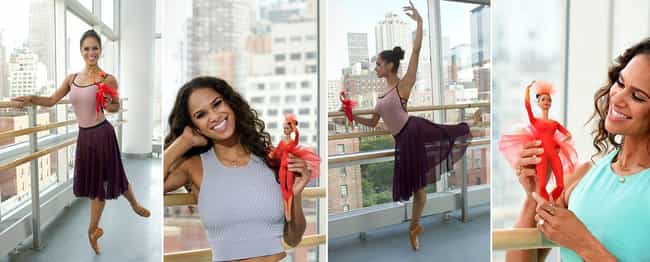 Misty Copeland was the first African American women to be named principal ballerina with the American Ballet Theatre. She said she hoped her doll will show girls that beauty comes in many different shapes and forms. She told Mashable, "It's just so exciting for this generation of kids to be able to see a Barbie that has muscles and brown skin and a bust and thighs, and for her to be a ballerina."
Prince William and Kate Middleton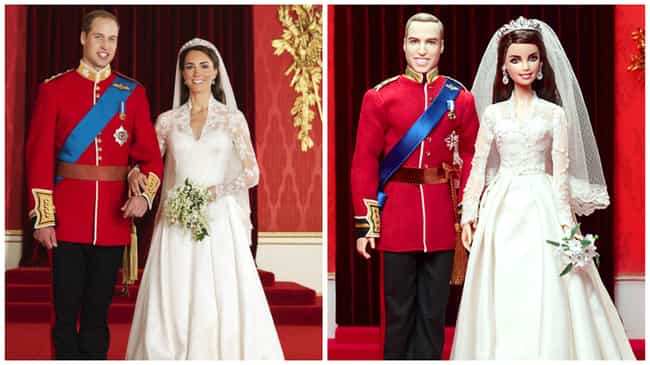 Move over, Ken and Barbie.
Jennifer Lawrence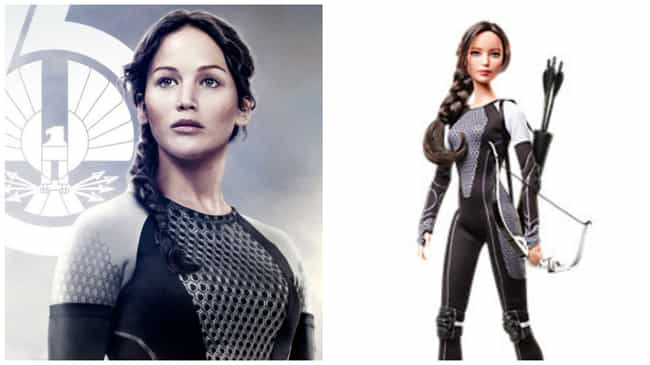 The Barbie version of Katniss Everdeen (Jennifer Lawrence) from The Hunger Gameseven comes with her own bow and arrow set.
Beyoncé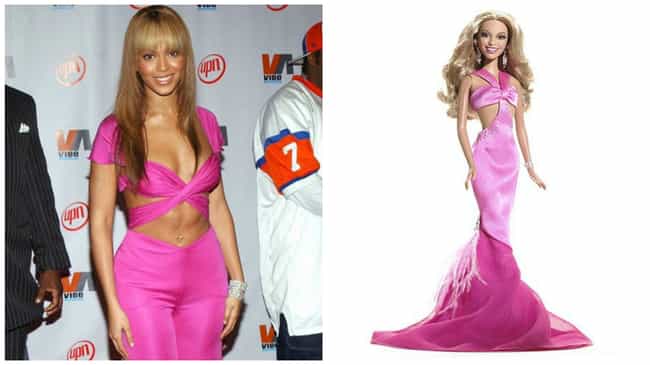 Queen Bey, meet Queen Barbie.
Marilyn Monroe
Marilyn makes the perfect Barbie doll.
Cher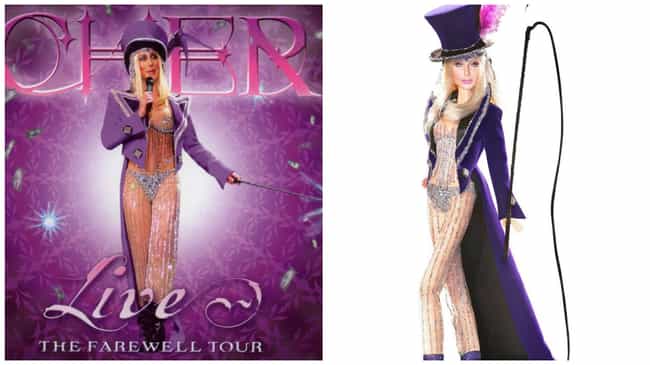 Mattel has actually created multiple Cher dolls through the years as part of the Bob Mackie Collection, including this Ringmaster Doll and a Timeless Treasures version.
Josh Hutcherson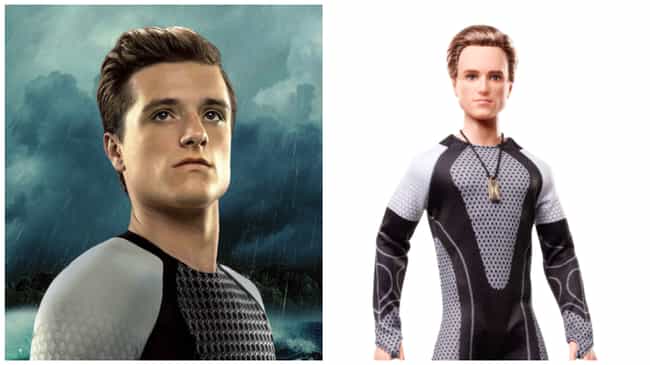 Mattel's version of Peeta (Josh Hutcherson) from The Hunger Games series is spot on.
Clark Gable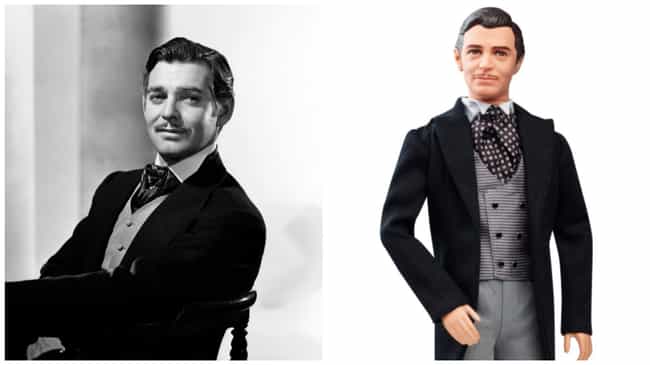 Mattel captured Clark Gable as Rhett Butler from Gone with the Wind.
Shailene Woodley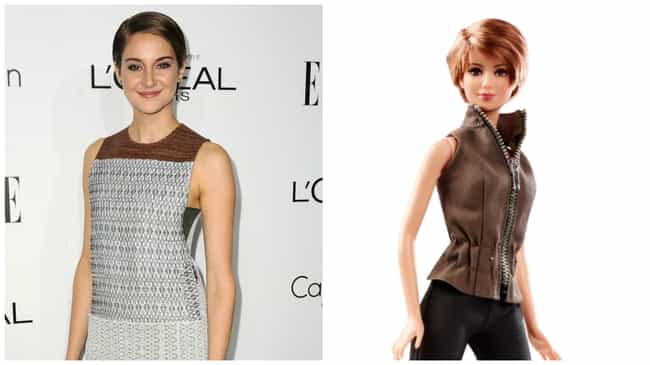 Mattel captured Shailene Woodley as Tris from the Divergent series in Barbie form.
Elizabeth Taylor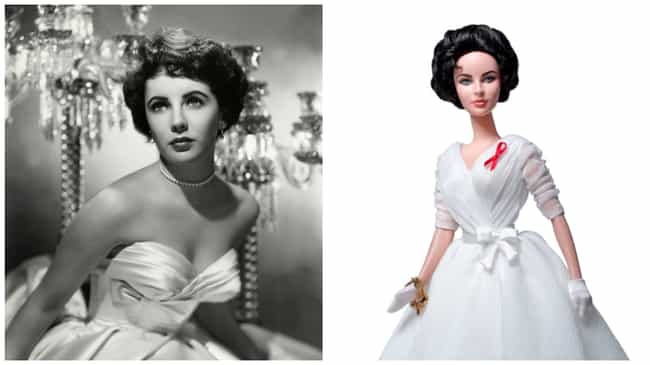 The Barbie version of Elizabeth is just as elegant and gorgeous as the woman it was modeled after.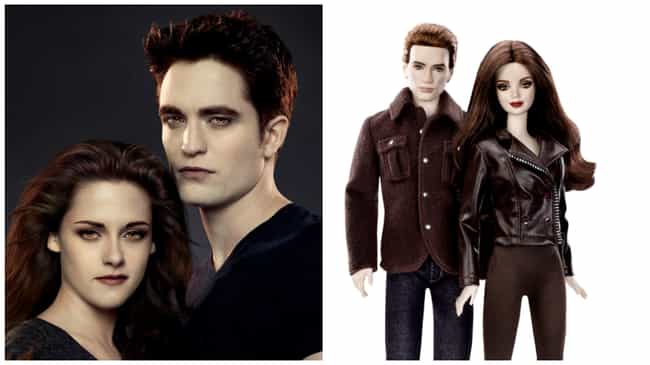 Every Twilight fan can now take home the perfect vampire couple, Edward and Bella.
Debbie Harry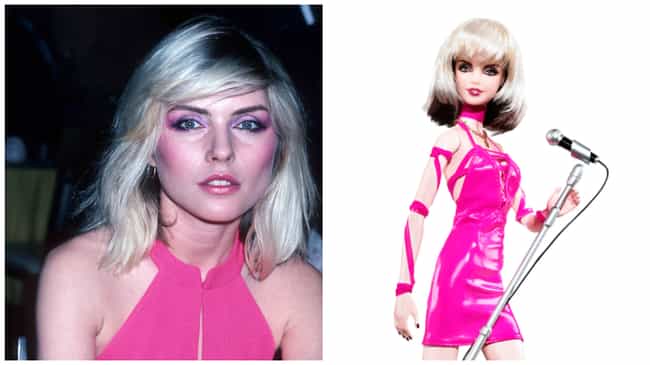 Debbie Harry and her doll are both pretty in pink, just like Barbie.
Elizabeth Banks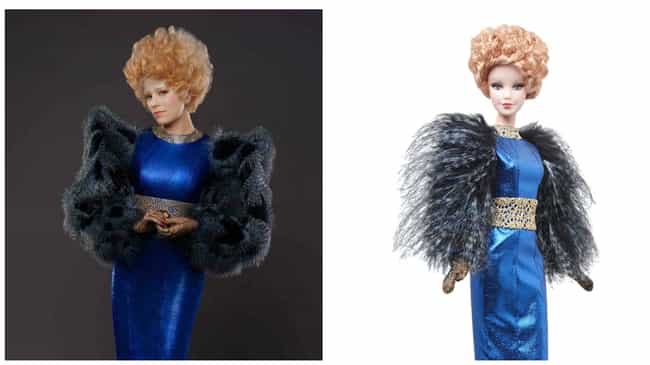 Mattel's version of Effie Trinket (Elizabeth Banks) from The Hunger Games series is perfectly attired and styled, just like the character it's based on.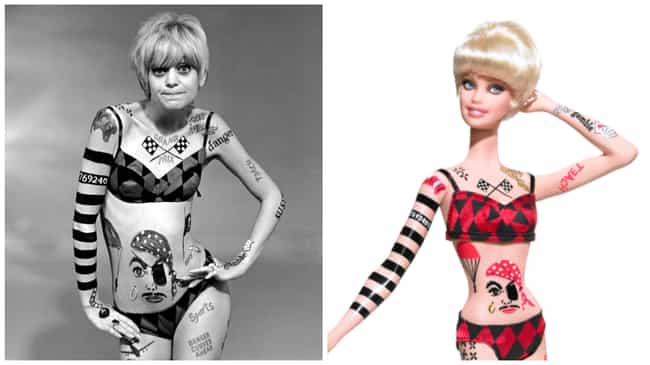 Goldie Hawn's Barbie dons tattoos just like the actress did on Laugh In.
Vivien Leigh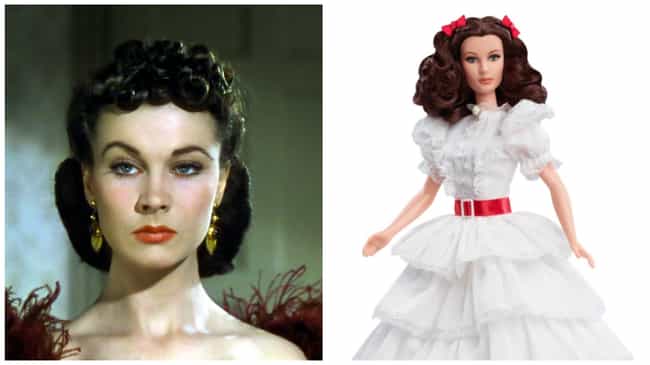 Mattel's rendition of Vivien Leigh' stone-cold Scarlet O'Hara from Gone with the Wind is almost as beautiful as the actress was.
Fan Bingbing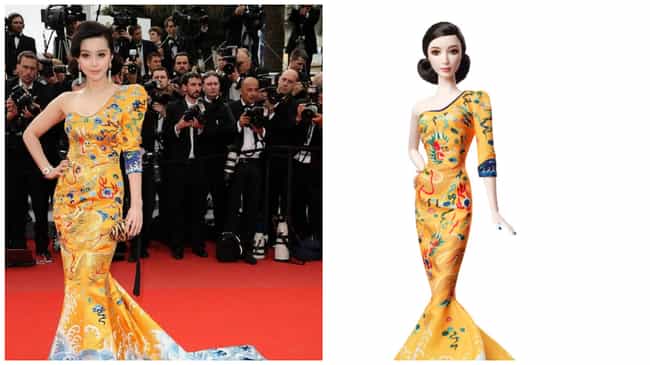 Chinese actress Fan Bingbing wore this dress to the Cannes Film Festival in Cannes, France, May 12, 2010. Mattel created her Barbie doll in 2014.
Ava DuVernay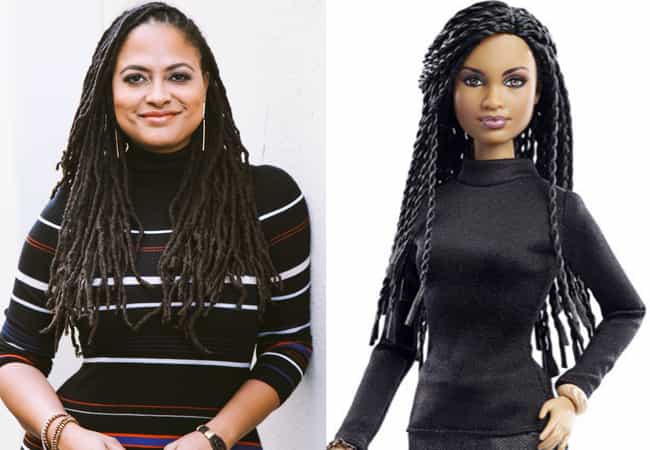 In December 2015, Mattel debuted a Babie based on the Oscar-nominated director of Selma, Av DuVernay. It was part of the "Sheroes" line featuring powerful and successful female role models.
Zendaya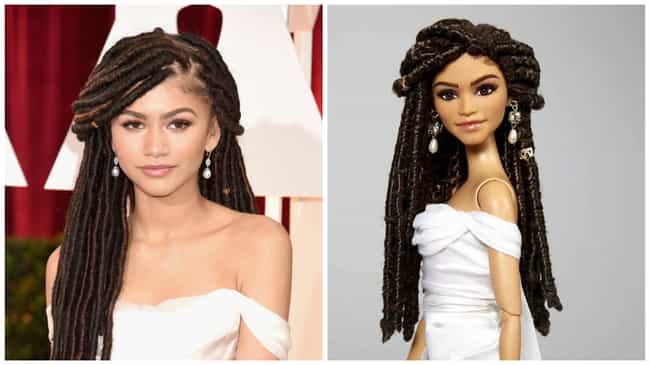 This one isn't for sale, but Mattel made a one-off to honor the star. As Michelle Chidoni, a spokesperson for Mattel told TODAY.com, Mattel created the Zendaya Barbie because it "commemorates that particular red carpet look where [Zendaya] had a moment of confidence that was so positively received."
Nicki Minaj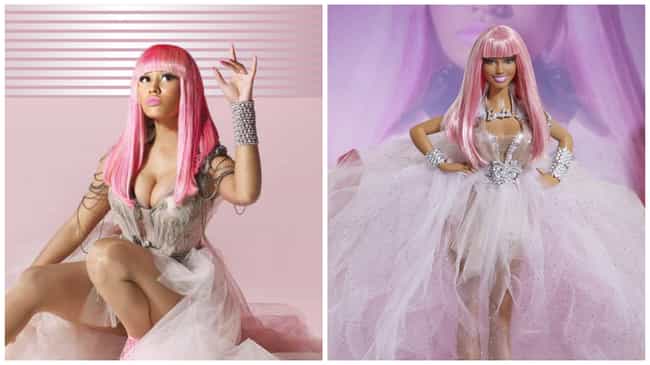 This one-off Nicki Minaj Barbie was auctioned off in December of 2011.
Katy Perry
This one-off Katy Perry Barbie was auctioned off in December of 2011.
Twiggy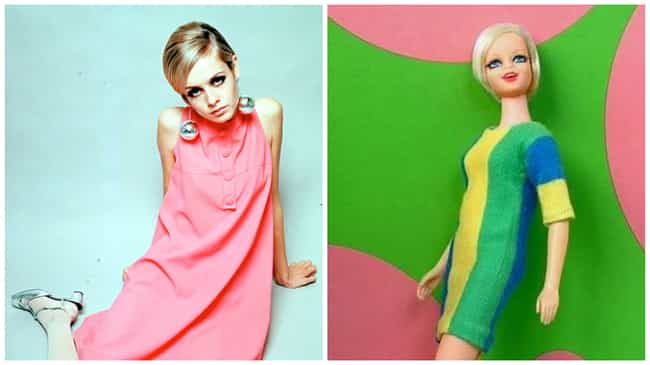 Twiggy was the very first celeb-inspired Barbie that Mattel ever created.
INTERESTING FOR YOU