Bird Box took the internet by storm when Netflix released the original horror film in December 2018. It even garnered Stephen King's seal of approval, despite its lack of Rotten Tomatoes clout. But what really stole the show were the memes the story spawned. These hilarious Bird Box memes riff on the fact that the protagonist in the film – played by Sandra Bullock – wears a blindfold while attempting to escape mysterious, suicide-inducing forces with her children, as the key to survival is to never open your eyes so that you never see the monsters at work. The image of Bullock in a blindfold – and in many frames, rowing a boat – is now instantly recognizable. Basically, millennials do things blind because circumstances dictate it.
2018, In Horror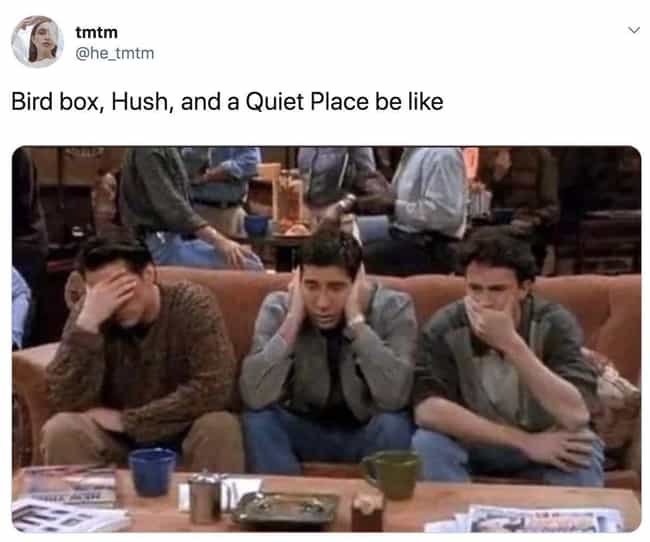 Seeing Is Believing, So I Choose Not To See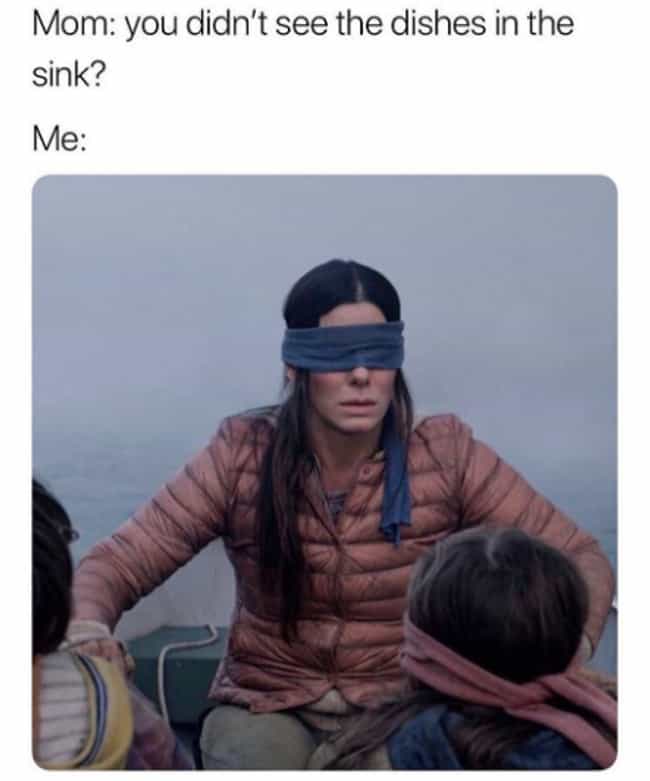 It's Called Selective Reasoning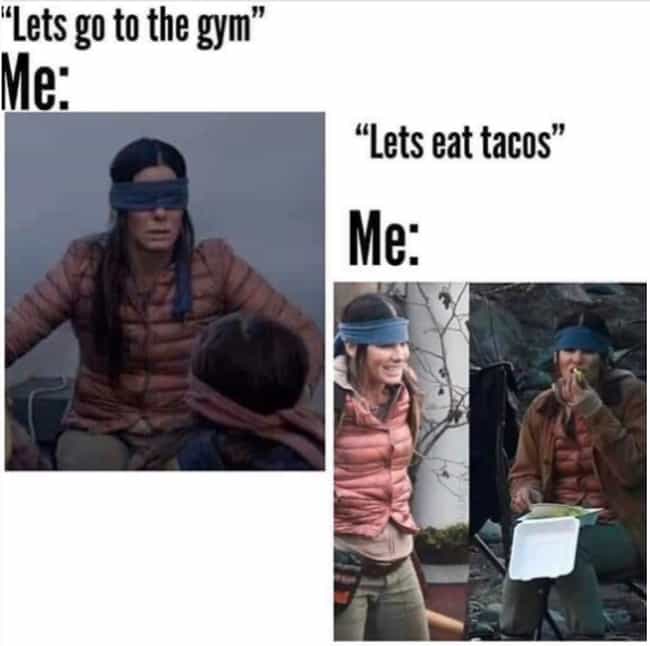 Trying To Keep It PG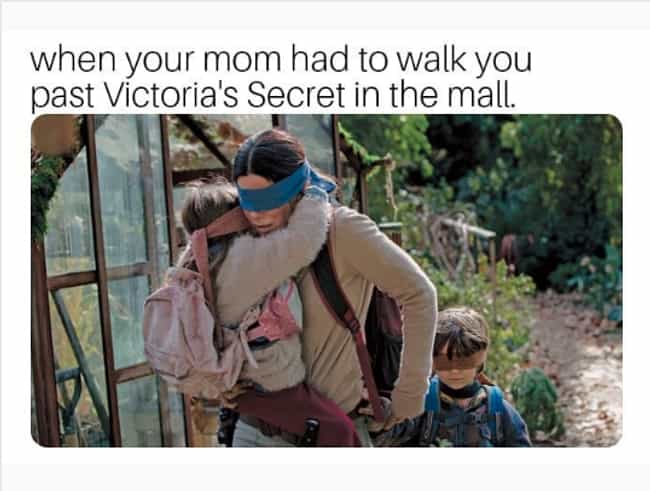 Forgot To Set The Passcode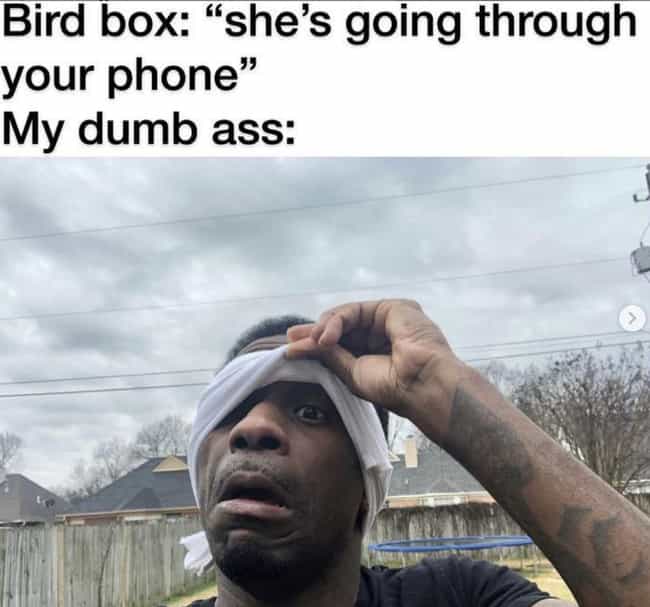 The Official Workout For Your 2019 New Year's Resolution
Paddle Harder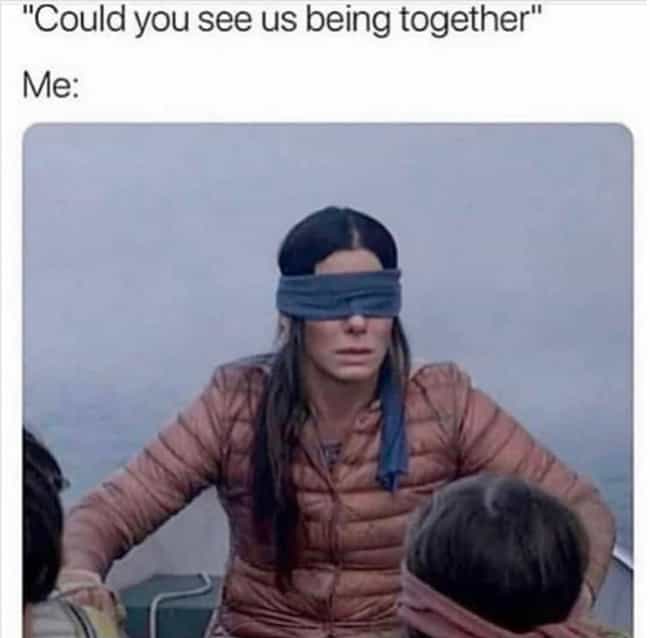 A Definite Advantage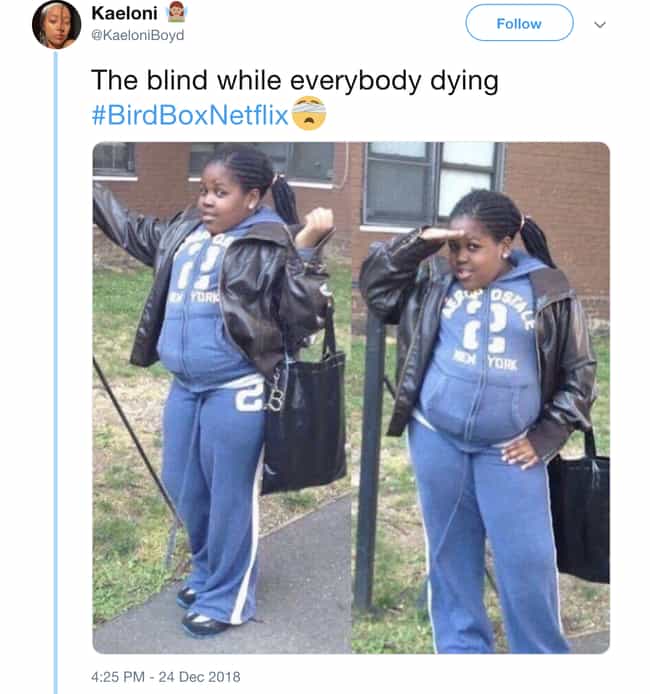 Turn Your Read Receipts Off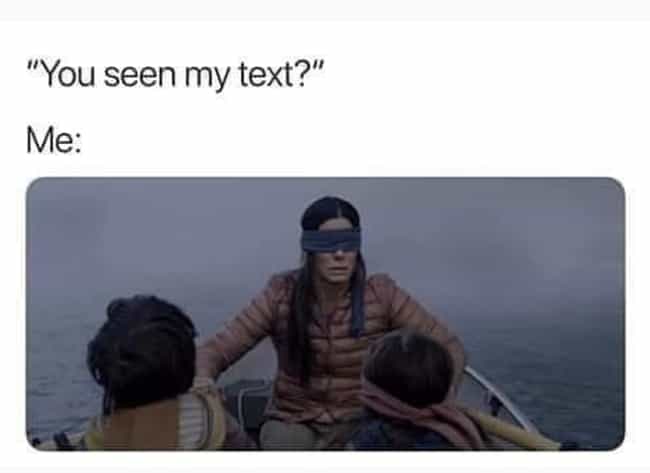 Chill, Though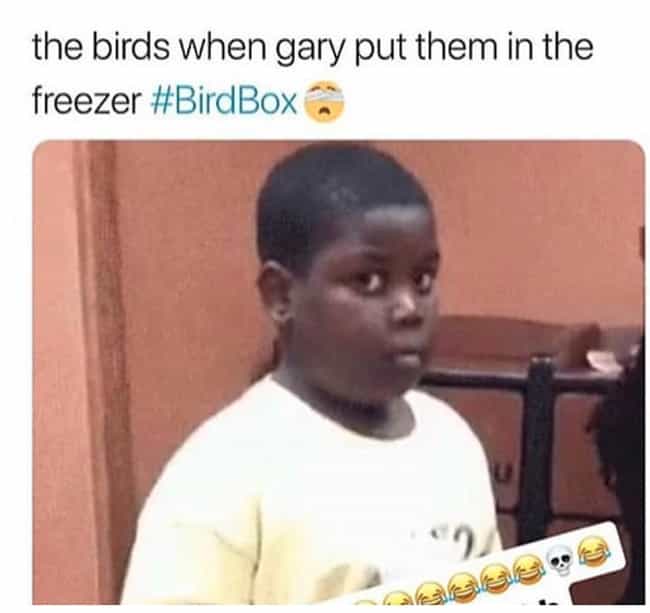 Doesn't Watch Horror, Can Still Hang With The Memes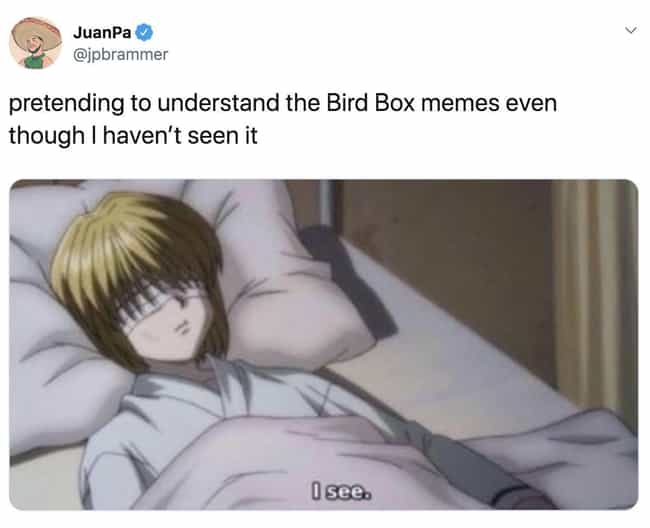 Catch Vs. Catfish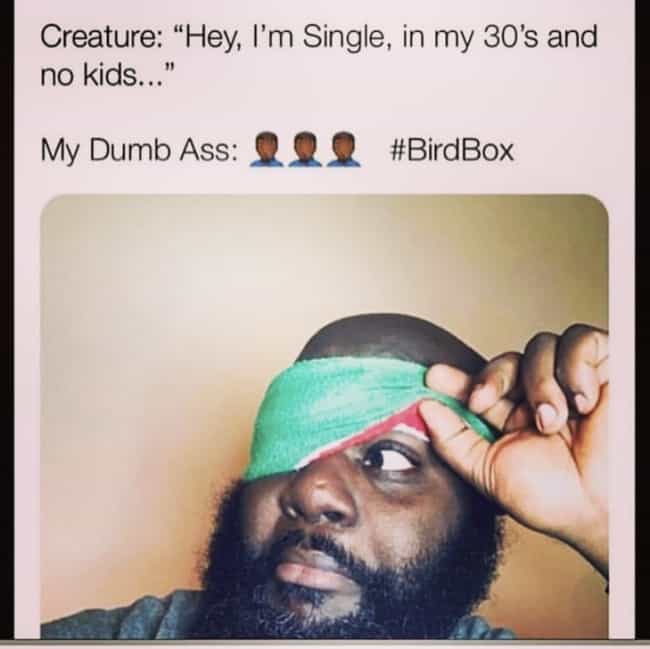 Romaine Is Still In Recall, Right?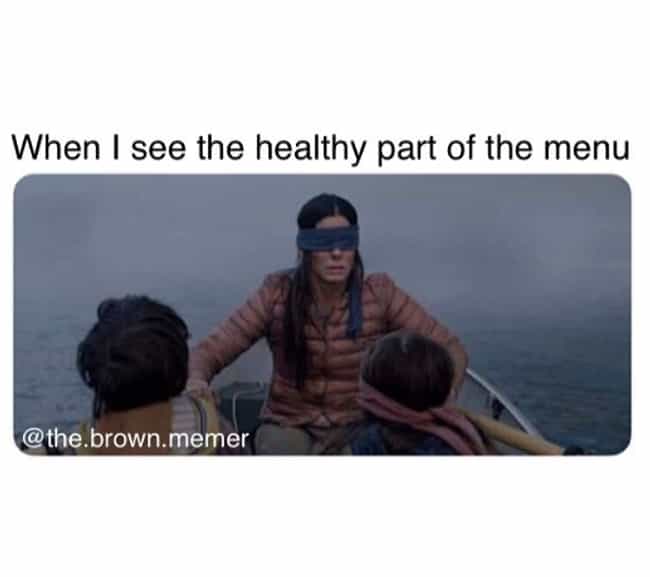 thank u, next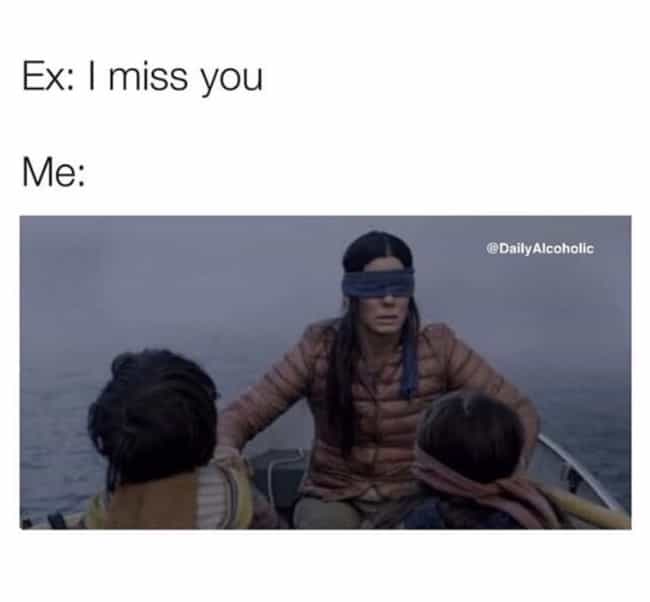 "God Luck, And Don't F*ck It Up"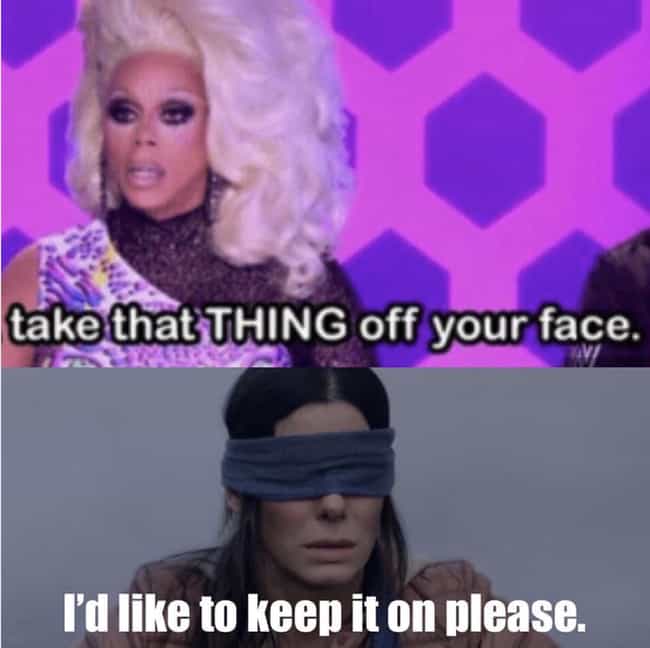 When You Feel The Peer Pressure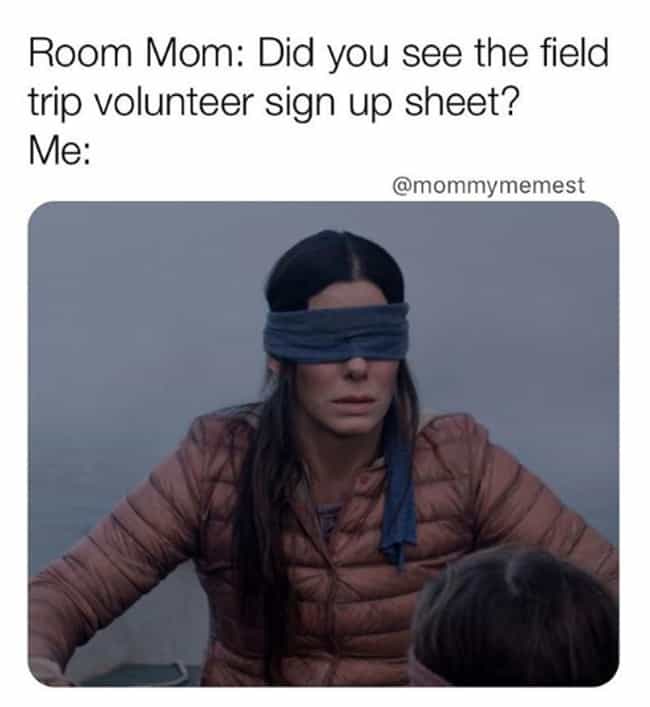 Drier Than Sahara Cotton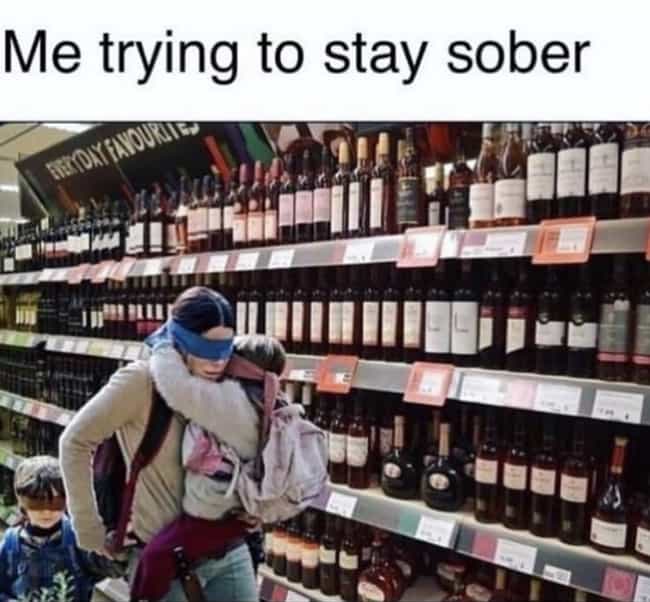 Works Every Time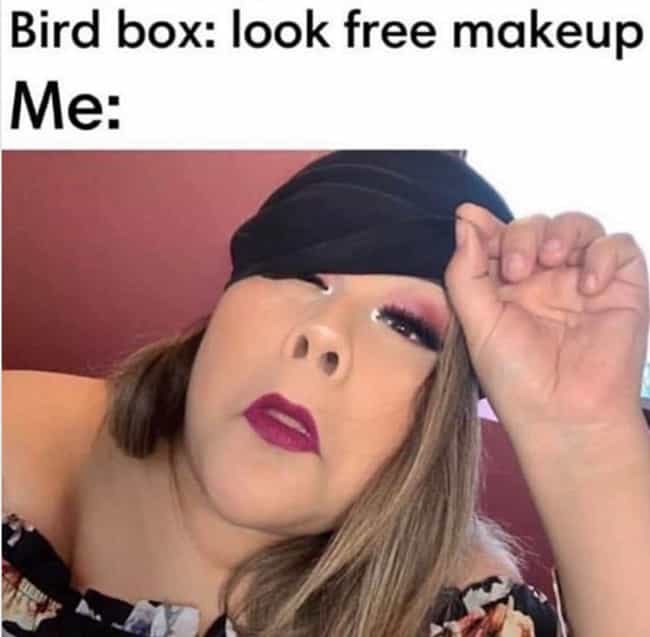 What A Buzzkill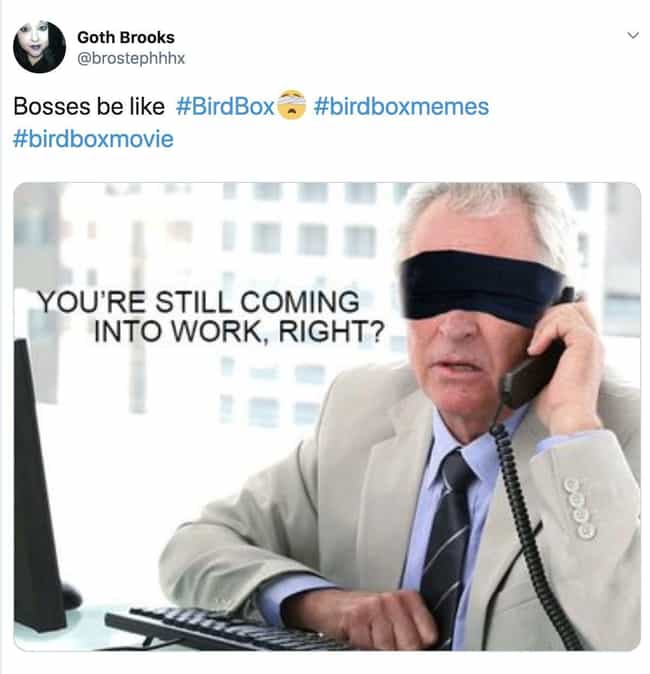 Cheaters Anonymous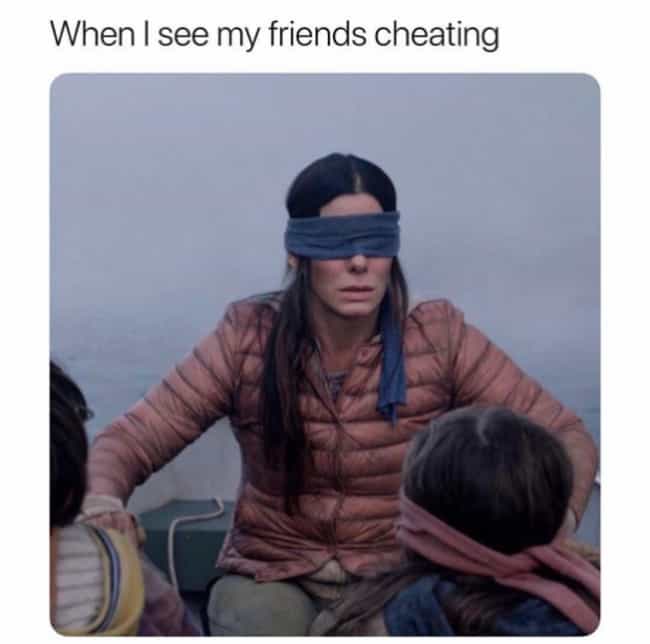 Don't Bother Me, I'm Traumatized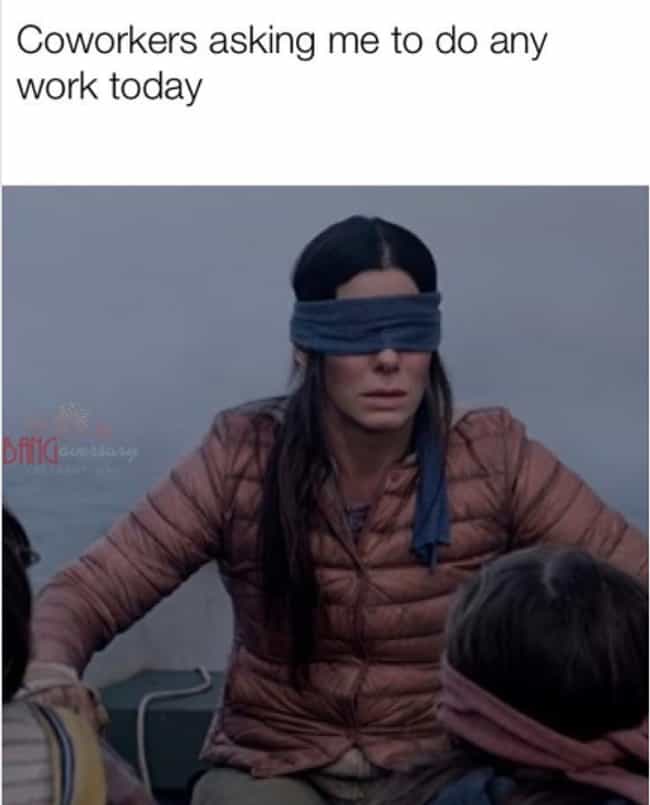 Netflix Has Created A Monster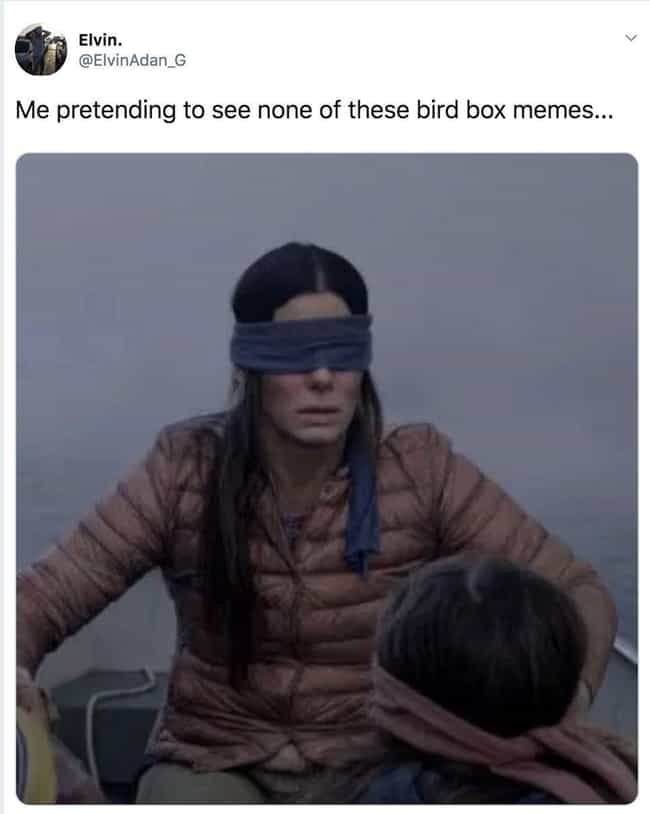 Nostalgia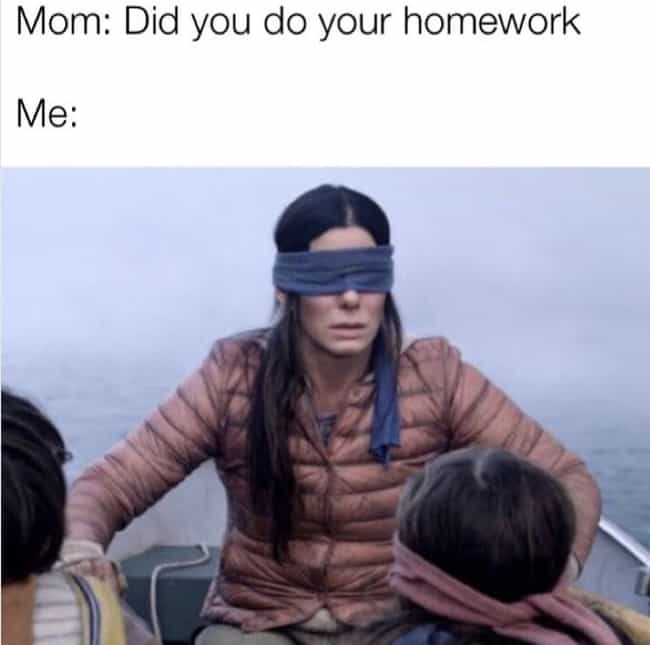 Please Don't Upsell Me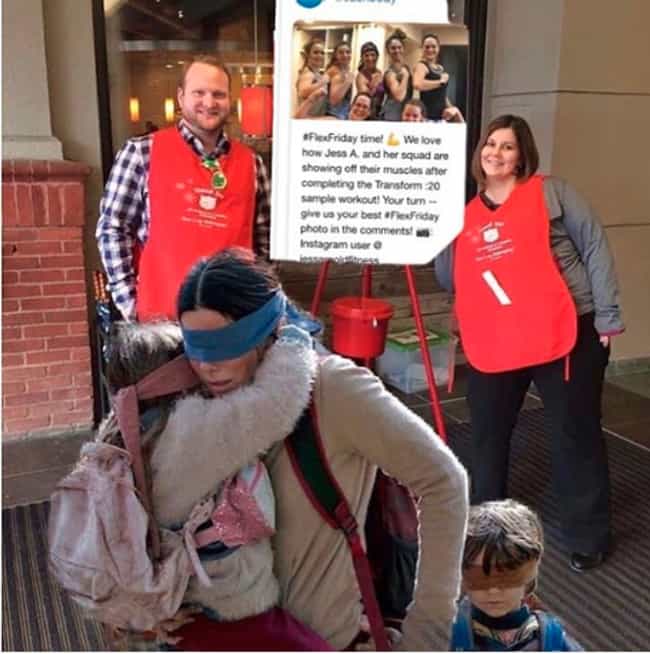 Post-X-Mas Denial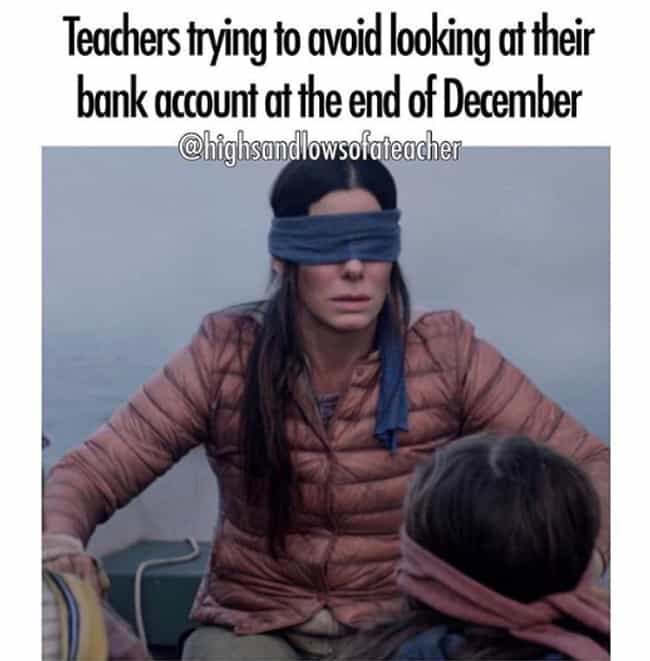 When You Just Wanna Be A Superhero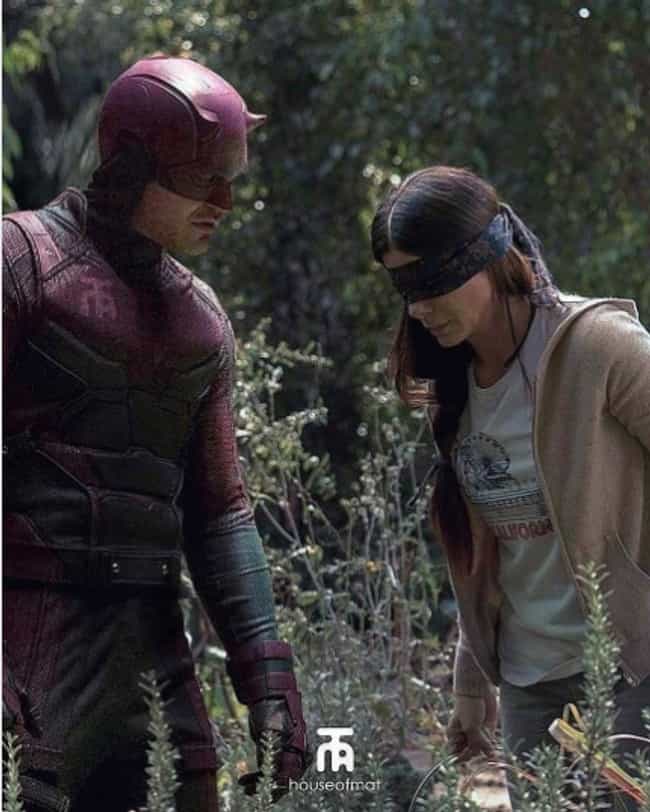 The Number One Cause Of Breakups In America Is…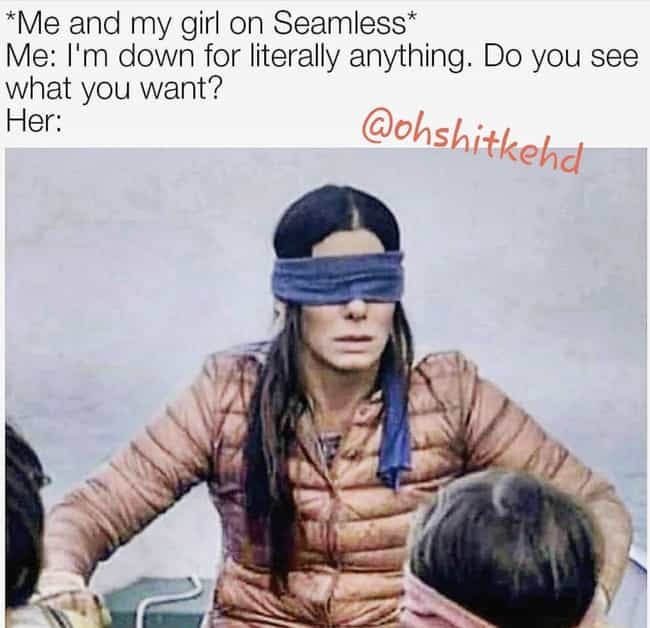 Do I Know You?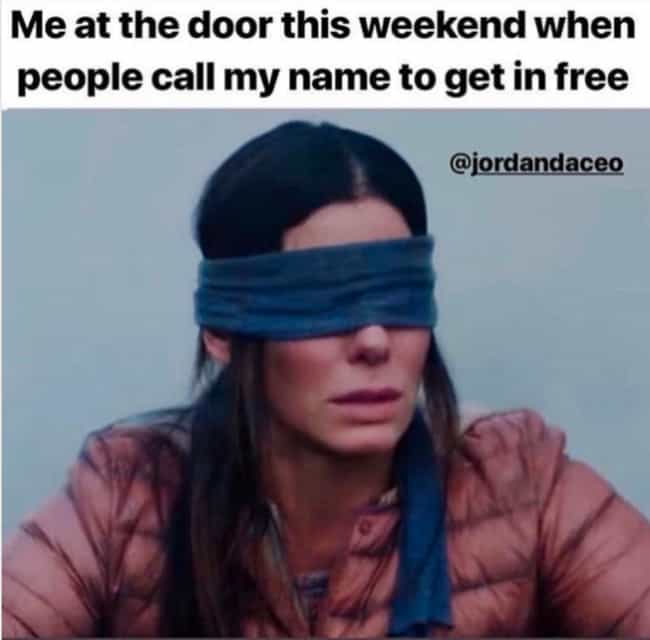 OK, Crossfit, Sure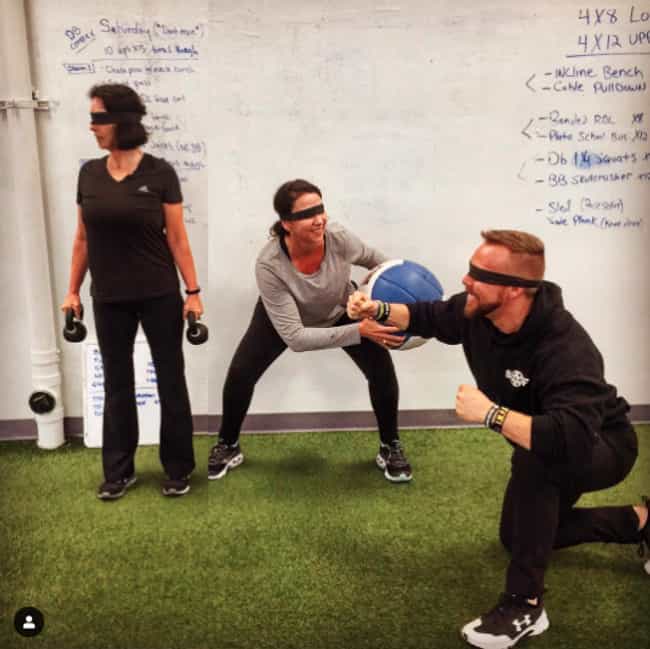 INTERESTING FOR YOU