Celebrities – they're just like us. Sometimes they marry their high school sweetheart and other times their fairy-tale endings are left in the hands of a blind date. While celeb couples who met their significant other on a blind date don't always last, some of Hollywood's most memorable duos were set up by their famous friends. John Krasinski found his Pam Beesly in Emily Blunt when Ann Hathaway put on her Miranda Priestly-approved matchmaking gloves post-The Devil Wears Prada. After her friend set her up with British royalty, Meghan Markle became a literal princess in May 2018, and Salma Hayek met her businessman beau on a total surprise setup. Even Blake Lively and Ryan Reynolds met on an accidental blind date before they had a secret wedding in 2012.
Not all of the famous people who met their partners on a blind date found forever true love, however. Jennifer Aniston managed to strike out twice – first after meeting Brad Pitt through her agent, then meeting Justin Theroux through Ben Stiller. Maybe third time's the charm?
Celebrities who found true love (at least for a while) on a blind date give the rest of us hope that in the savage dating pool of Hollywood, sometimes a friend can help light the spark, even if it doesn't always last.
Prince Harry And Meghan Markle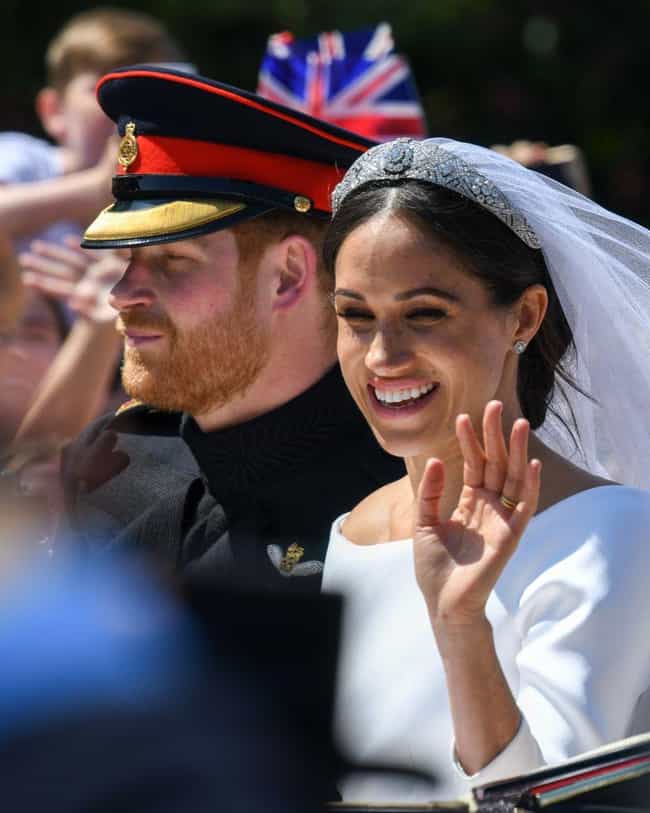 American actress Meghan Markle may have found her fairy-tale ending with Prince Harry, but their royal romance wouldn't have happened without a loyal mutual friend. Markle met her British beau on a blind date. In fact, despite Prince Harry's international fame, the actress didn't know much about her future fiance before meeting him. Markle admitted in an interview:
Because I'm from the States, you don't grow up with the same understanding of the royal family. And so while I now understand very clearly there's a global interest there, I didn't know much about him. And so the only thing that I had asked her when said she wanted to set us up was – I had one question, I said, "Well, is he nice?" Because if he wasn't kind… it didn't seem like it would make sense.
Harry didn't know much about Markle either. He had never seen an episode of Suits, for which she was most well-known, but it was an instant attraction. "It was definitely a setup… It was a blind date for sure," the prince said.
Ryan Reynolds And Blake Lively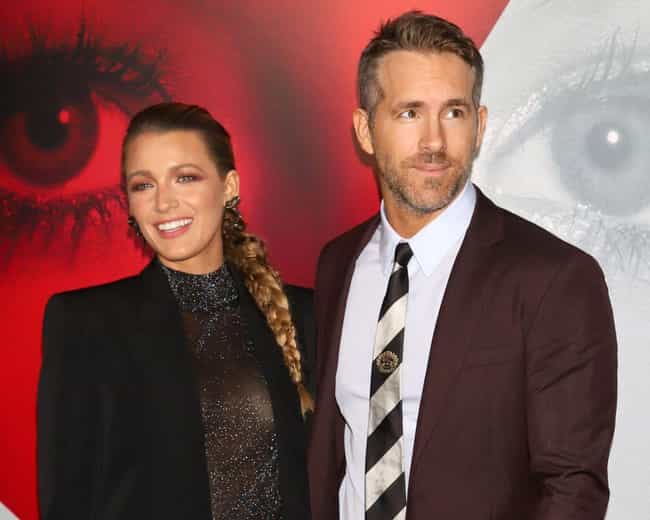 What would the internet be without Ryan Reynolds's adorable – and hilarious – tweets about Blake Lively? The world would have missed out on this "it" couple if it weren't for a double-date-turned-blind-date. Lively and Reynolds went on a double date with their respective partners at the time and didn't expect to meet the love of their life that evening.
But the chemistry was evident from the moment the pair met. This made things more than a little awkward as sparks flew right in front of their partners' eyes.
"She was on a date with another guy, and I was on a date with another girl," he told Entertainment Weekly. "It was the most awkward date for [the] respective parties because it was just like fireworks coming across the table." The couple had a small wedding in 2012 and regularly tear up red carpets with their two adorable children.
Chris Hemsworth And Elsa Pataky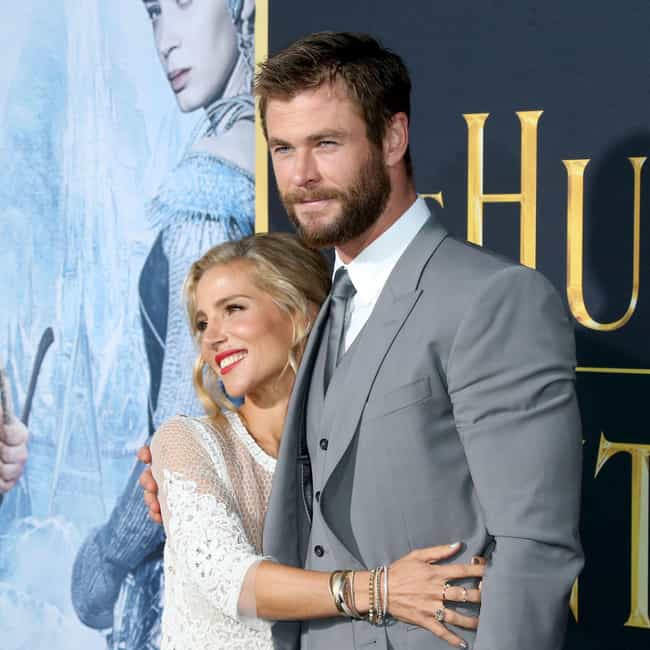 While appearing on a Spanish game show, El Hormiguero, hunky Australian actor Chris Hemsworth admitted that he met his wife, Elsa Pataky, on a blind date. For Hemsworth, it was a case of when you know, you know. The actor admitted to Elle that he knew Pataky was the one from the moment he met her.
"From the first time we met, we just made sense," he said. "She's fun. She's outgoing, and she has a sense of humor and a passionate attitude toward life, which is nice to try to keep up with."
The couple had a whirlwind romance and got married while on vacation in Indonesia three months after meeting. The pair has three children: India and twins named Tristan and Sasha.
Khloé Kardashian And Tristan Thompson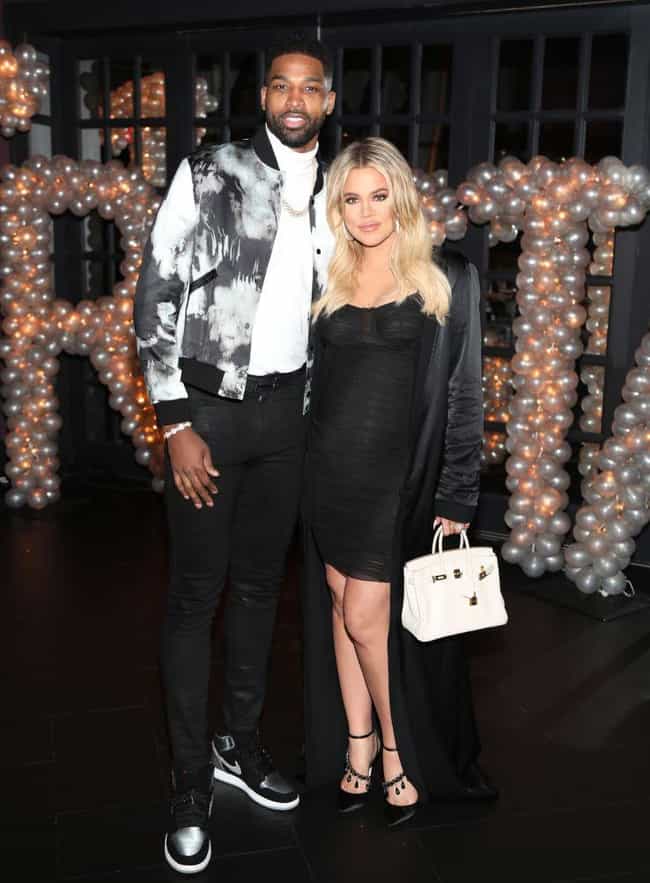 Though Khloé Kardashian was still recovering from her difficult marriage to Lamar Odom, who had nearly died from an overdose in a Nevada brothel, a blind date was just the thing to rejuvenate her love life. The Revenge Body host undeniably has a thing for NBA stars, which is probably why Brandon Jennings set her up with Cleveland Cavaliers' Tristan Thompson. She said in an episode of Keeping Up With the Kardashians:
I was put on a blind date with Tristan, and that's how [we met]. Brandon Jennings, who is a basketball player and a friend of mine and Malika [Haqq]'s, was like, "You're such a good girl, I want to introduce you to someone." I was at the Bel-Air Hotel, and [Tristan] came to the dinner. I didn't want to go on a blind date, so Brandon kind of ambushed the blind date. We just connected.
The couple had a baby girl in April 2018, at the same time Tristan became embroiled in an alleged cheating scandal, which meant that definitive proof of true love was left on the line.
Tom Brady And Gisele Bündchen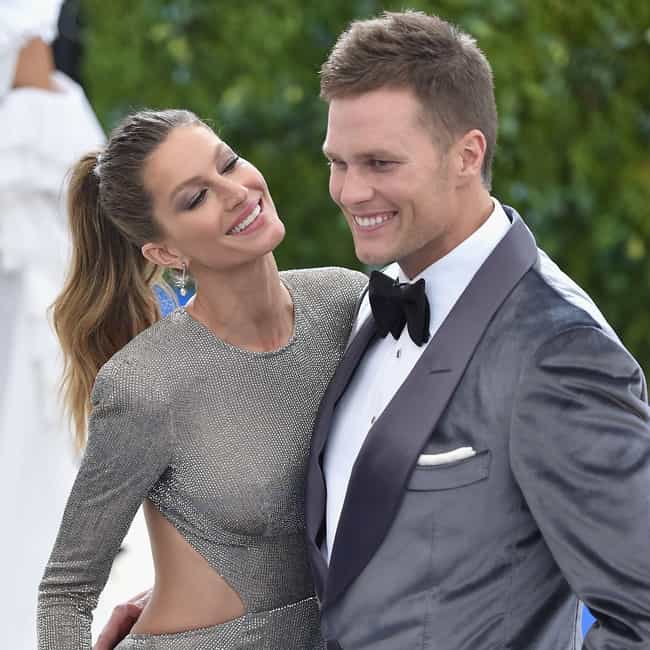 Tom Brady was still in a relationship with actress Bridget Moynahan when he met Victoria's Secret model Gisele Bündchen through a mutual friend. According to Bündchen, it was love at first sight. "I knew right [a]way – the first time I saw him," she said in a Vanity Fair interview. "You know that feeling of, like, you can't get enough? From the first day we met, we've never spent one day without speaking to each other."
Brady ended up dumping Moynahan, who was pregnant with his child at the time, shortly after meeting Bündchen.
Cameron Diaz and Benji Madden can thank a celebrity matchmaker for their whirlwind romance. The couple was introduced by Joel Madden, Benji's twin brother who happened to be married to Diaz's close friend, Nicole Richie. The future couple didn't officially meet until Joel had asked if his brother could tag along to a dinner party Diaz was hosting – it was a total setup.
"The first thing I said when I first met my [would-be] husband was, 'He's hot.' How come I didn't know this before? We had never been in the same circle," she admitted to Andy Cohen on Radio Andy. "Then I saw him again. Wait a second, still hot!"
Benji and Diaz wed after seven months of dating.
John Krasinski And Emily Blunt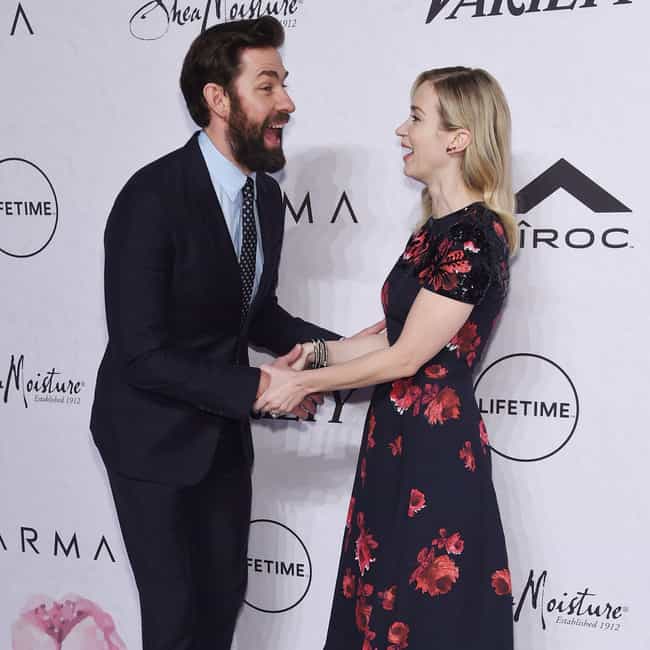 The Office's Jim Halpert and Pam Beesly may have the most epic love story of the mid-aughts, but John Krasinski's real-life relationship with Emily Blunt gives his Office character a run for his money. The couple was set up by none other than Blunt's The Devil Wears Prada co-star, Anne Hathaway, who had arranged their first meetup (which was, bizarrely enough, at a gun range). For Krasinski, it was love at first sight.
"It was one of those things where I wasn't really looking for a relationship," Krasinski said during an interview on The Ellen DeGeneres Show. "But I met her, and I was so nervous and I was like, 'Oh no, I'm going to fall in love with her.' I shook her hand, and I went, 'I like you.'" The couple started dating in 2008 and got engaged about a year later.
Jennifer Aniston And Justin Theroux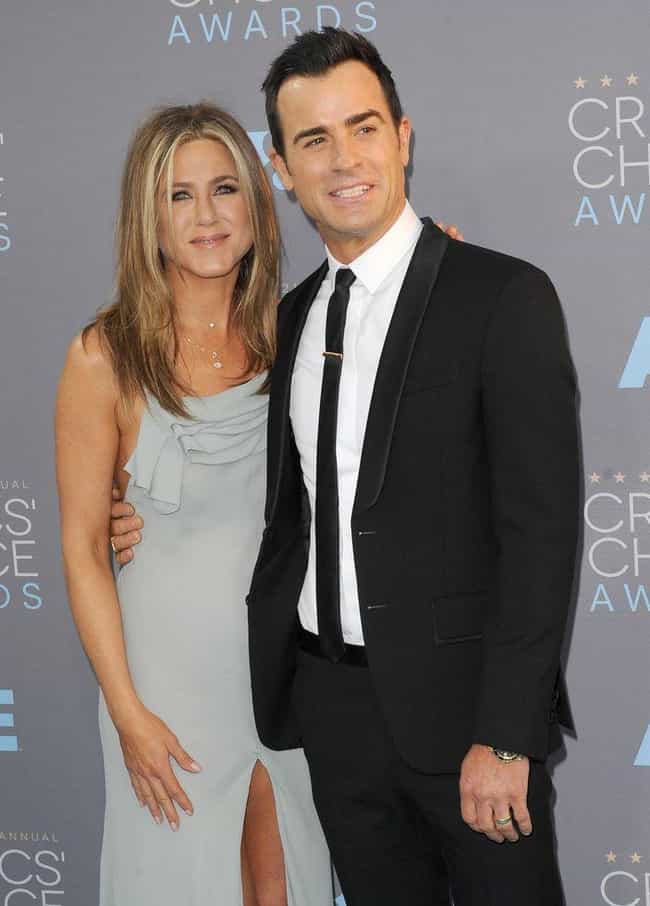 Jennifer Aniston should really call it quits when it comes to blind dates. The actress, who famously divorced Brad Pitt after meeting him on a blind date, also split from her second blind date love match. Aniston met her ex-husband, Justin Theroux, in 2007 on the set of Tropic Thunder. Neither starred in the movie, which Theroux co-wrote with Ben Stiller. Stiller, who was co-stars with Aniston on Along Came Polly, formally introduced the pair, and it was anything but love at first sight. "I remember thinking he was very dark. At first, you think he could be like a serial killer," she said in an interview with PopSugar.
The couple didn't see sparks until years later in 2011 when they were on what seemed like a blind date set up – after all, they were photographed totally alone after their friends were mysteriously absent from dinner. Was that planned? Aniston married the star in 2015, but they announced their separation in February 2018.
Anne Hathaway And Adam Shulman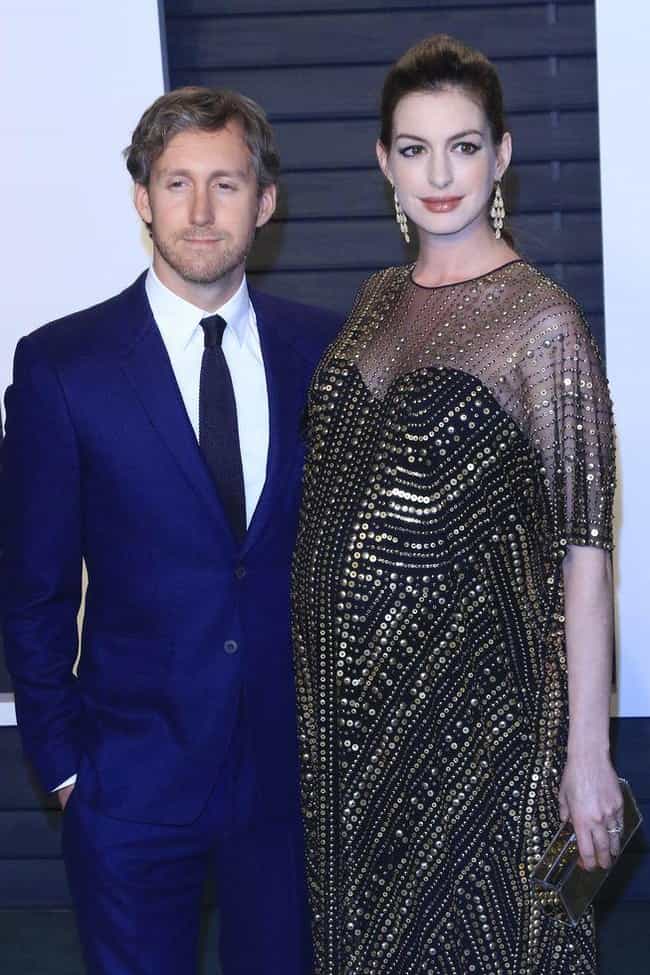 Anne Hathaway may be responsible for setting up her The Devil Wears Prada co-star, Emily Blunt, with husband John Krasinski, but it's only because she has good reason to believe in blind dates. Hathaway was set up with her husband, Adam Shulman, after being introduced by mutual friends – and she paid it forward.
"We met through mutual friends," Shulman told Life and Style. The couple started dating in 2008, and Hathaway gushed that she "happened to meet a sexy guy the other day" at the premiere of Rachel Getting Married. In 2012, Hathaway and Shulman got married.
Jeffrey Dean Morgan And Hilarie Burton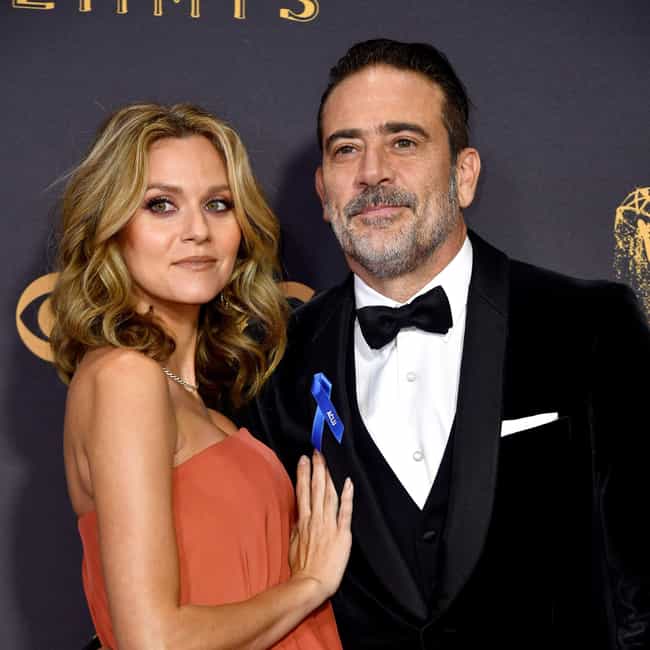 Hilarie Burton's blind date with Jeffrey Dean Morgan was a CW show in the making – it had all the drunken hookups, but none of the drama. Burton famously starred in the network's hit One Tree Hill before becoming a TV host, and Morgan starred on Supernatural.It was through network friends that the couple first met.
Jensen Ackles, Morgan's Supernatural co-star, originally organized the blind double date, which ended in late-night tequila shots with his wife Danneel Ackles. The rest was history. Burton and Morgan married in 2014 and now have children together.
Salma Hayek And François-Henri Pinault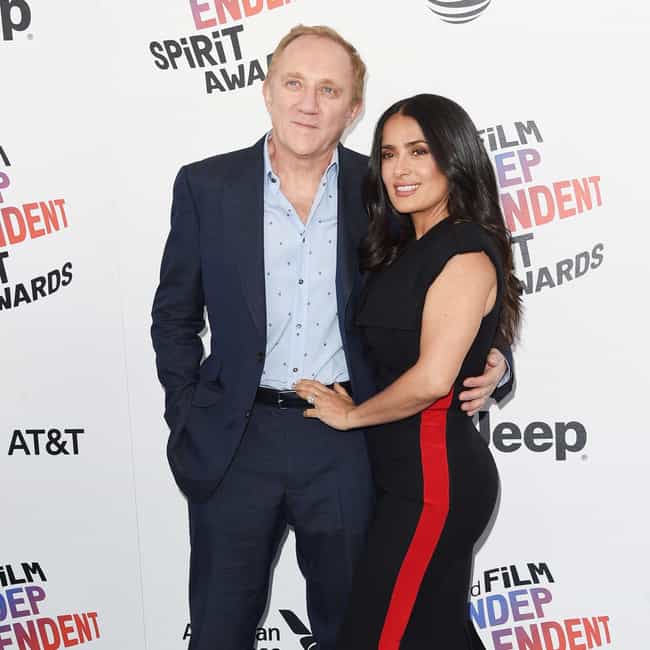 Salma Hayek may have met her husband François-Henri Pinault on a blind date, but that doesn't mean it went well. In an interview with Latina, the actress admitted that it was more or less a disaster. In fact, she didn't even realize she was on a date when her friends had secretly set her up:
I didn't know it was a date. I thought I was going to an event, and then there was one person at it. I was set up by friends to think I was going to an event, because they knew I wouldn't go on a date! I was angry. And he didn't know, because he thought I knew [I] was coming just to meet him. I started out really badly, but, as you can see, it ended [happily].
Hayek has been married to the French businessman for over 10 years, which proves that a fairy-tale ending doesn't necessarily need a fairy-tale beginning.
Lauren Conrad And William Tell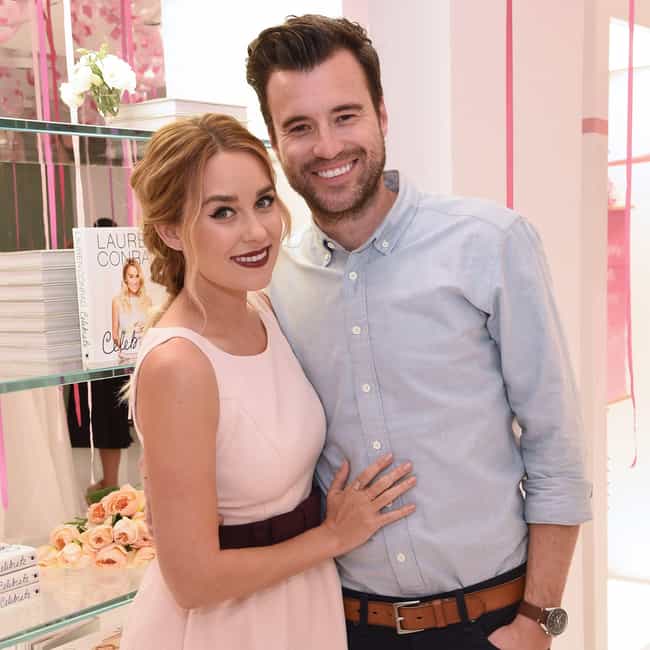 Many of us witnessed Lauren Conrad try and fail at love on MTV's Laguna Beach and its spin-off, The Hills. It wasn't until she met her husband William Tell on a blind date that she found her best match. Strangely enough, Conrad had already met her future paramour as a teenager when she sat onstage while watching one of his concerts. Tell, who found a lucrative career as a lawyer, used to play in the band Something Corporate while Conrad was starring on the MTV reality hit.
"I met my husband when I was 16 and sitting onstage at one of his concerts," she wrote on her blog. "Ten years later we were set up on a blind date." Conrad and Tell got engaged in 2013 and married a year later. In 2017, they welcomed their first child.
Brad Pitt And Jennifer Aniston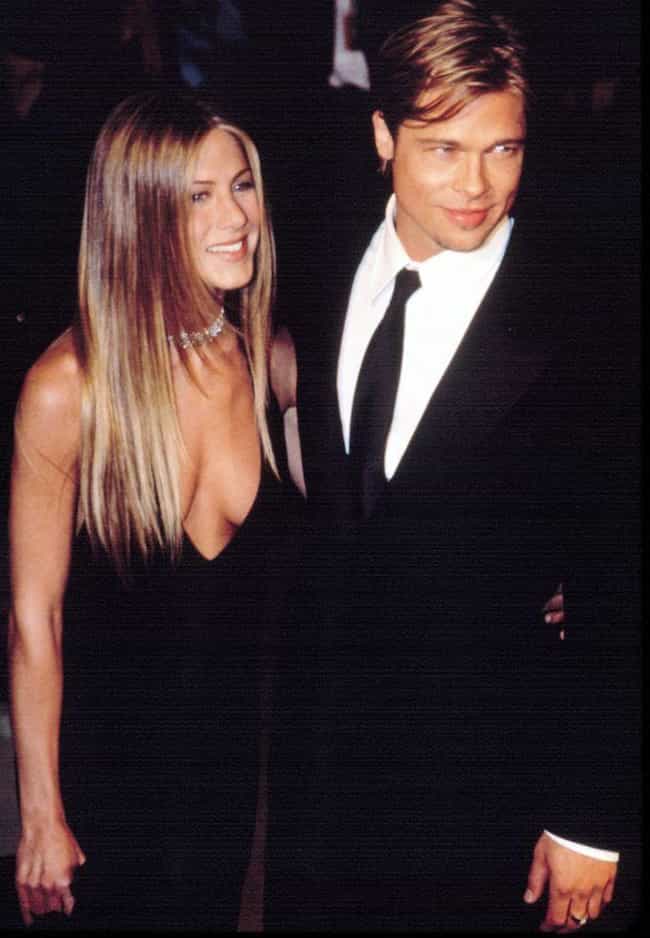 Sometimes agents should stick to booking gigs rather than marriages. Brad Pitt and Jennifer Aniston may have had one of the most infamous divorces of all time – rivaled only by Angelina Jolie's 2016 divorce from Pitt – but back in 1998, they were Hollywood's "it" couple.
The golden couple of the '90s initially met on a blind date that was set up by their agents. They married two years later in 2000, and Pitt even guest-starred in an episode of Friends. Unfortunately, by the time 2005 rolled around, the marriage had fallen apart. The couple formally separated and announced that it was unrelated to tabloid speculation. However, Aniston's 2005 Vanity Fair interview suggested at the very least that Pitt might have had an emotional affair with Jolie.

INTERESTING FOR YOU