Though many states have passed laws allowing gay marriage and the United States is trending towards being more open to and supportive of gay rights, there are still some things that gay people can't do (but should be able to). What are gay people not allowed to do? This list has 8 things gay and LGBT people still can't do.
What rights do gay couples not have? From donating blood to even living in certain communities, there are certain gay rights that are still considered separate from basic human rights. Hopefully this list is an eye-opener for people (of any sexual orientation) who aren't paying attention.
Have (Legal) Equal Employment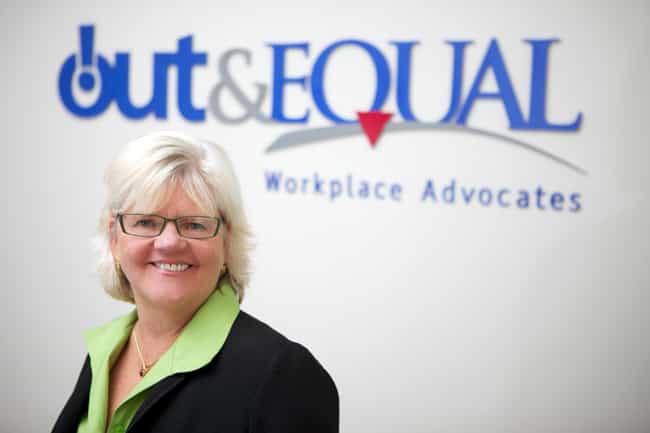 According to a Federal law, lesbians, gays, bisexuals, and transgenders (LGBTs) are not protected against workplace discrimination on the basis of sexual orientation in the private sector. The proposed bill of Employment Non-Discrimination Act or ENDA, would put an end to this and provide everyone in the country with equal employment rights, regardless of sexual orientation.
This law has been pushed in every single session in Congress since 1994. After 19 long years of fighting, it has been repeatedly denied due to certain hate-groups and religious groups that think 
making employment equal will lead to a slew of gay marriage
 in their neighborhood, leading (inevitably) to certain apocalypse.
ENDA would be a start, but it does not apply to small businesses, religious organizations or the
military
(more on this later), and does not require that domestic partner benefits be provided to the same-
sex
partners of employees. However, there's still hope in the following states which currently prohibit sexual orientation discrimination in BOTH public and private sectors, but federally it will be an uphill struggle.
They are: California, Colorado, Connecticut, Delaware, District of Colombia, Hawaii, Illinois, Iowa, Maine, Maryland, Massachusetts, Minnesota, Nevada, New Hampshire, New Jersey, New Mexico, New York, Oregon, Rhode Island, Vermont, Washington, and Wisconsin.
The LGBT fight for justice is seeing a dim light at the end of the of the tunnel, as more than half of the U.S. currently battles to see LGBTs as human beings who also have rights.
LGBTs continue to put extra effort into bringing this issue to justice. They've found that if LGBTs currently reside in states that do not protect them from workplace discrimination, they can still be protected by city and county ordinances, but the biggest step forward would still be ENDA.
Donate Blood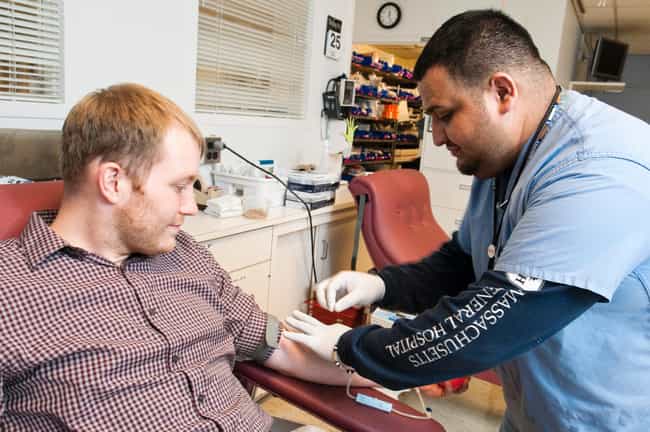 In response to the AIDS crisis during the 1980s, the FDA banned any man who has had sex with another man since 1977 from donating blood. The ability for a gay man to give blood was taken away in 1985.
The idea behind this ban was based on men who are sexually active with other men are more likely to have or contract HIV, discounting the fact that heterosexuals who practice unsafe sex may also have a higher chance of having or contracting HIV. There is no scientific evidence to support the ban, which has us wondering why it's taking so long to lift it.
Adopt (In Some States)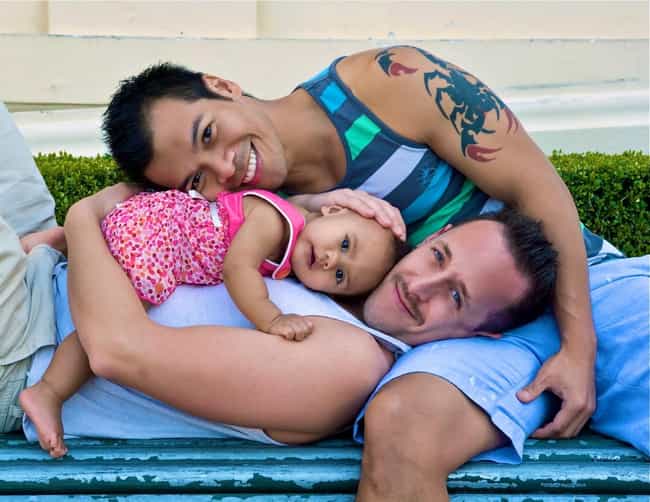 The debate concerning gays and lesbians adopting children is a complicated one. Those who are against gays and lesbians adopting say that there is an alleged greater prevalence of depression, drug use, promiscuity, and suicide among homosexuals might affect children, or that the absence of male and 
female role models
 could cause maladjustment.
This study
 states that children of
lesbian
couples are generally more well-adjusted than kids growing up in a "traditional" parental household. So, suggesting that homosexuals shouldn't be allowed to adopt because they might grow up dysfunctional is a poor and ignorant excuse. As for the cause of maladjustment, where exactly does bad judgment exist in homosexuality? Apparently,
parents
who are loving, caring, and trust worthy are not "safe" enough to be considered good parents.
Educational Discrimination Based On Sexual Orientation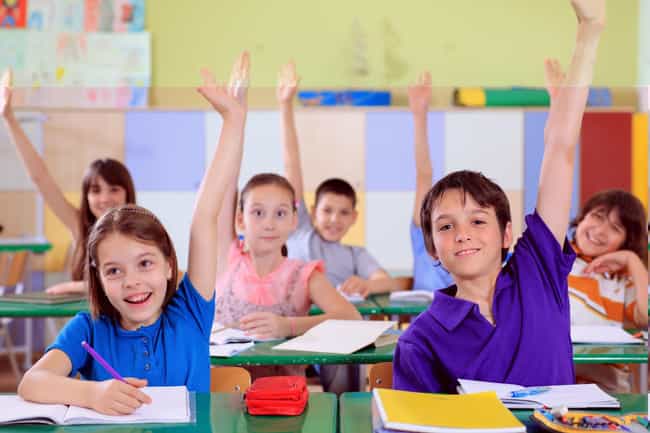 Some 
Catholic churches will not admit children into their school
 if their parents are gay. According to Catholic teachings, homosexuality is considered a sin. Father Bill Breslin of Sacred Heart of Jesus argues that homosexuality is against their religious beliefs, 'Why would good parents want their children to learn something they don't believe in? It doesn't make sense. There are so many schools in Boulder that see the meaning of sexuality in an entirely different way than the Catholic Church does. Why not send their child there?'
Here's another one from The Archdiocese of Denver: "No person shall be admitted as a student in any Catholic school unless that person and his/her parent(s) subscribe to the school's philosophy and agree to abide by the educational policies and regulations of the school and Archdiocese."
Parents living in open discord with Catholic teaching in areas of faith and morals unfortunately choose by their actions to disqualify their children from enrollment. To allow children in these circumstances to continue in our school would be a cause of confusion for the student in that what they are being taught in school conflicts with what they experience in the home.
Unfortunately there's little that lesbian and gay parents can do since, as a private religious institution, Catholic Churches have the right to decide who they want or don't want to admit. Unfortunately, a lot of these institutions are actually great schools and well-known institutions of education.
Live In Certain Communities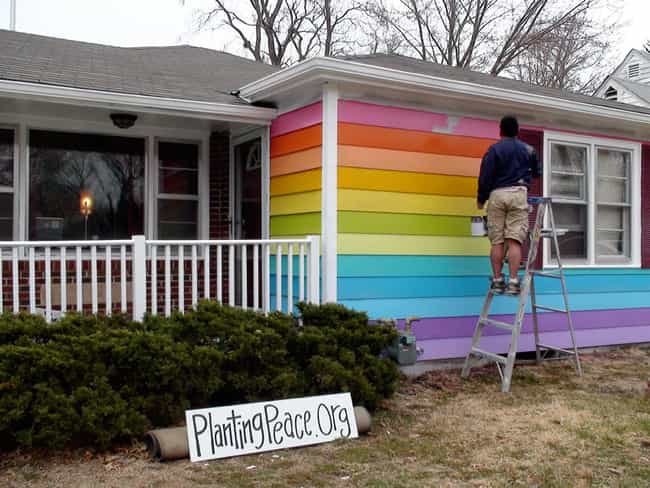 The Fair Housing Act lends no protection to LBGTs when purchasing, renting, or leasing a home on the basis of sexual orientation. 
This article
 gives proof that gays are being discriminated against when it comes to housing. The following states including the District of Columbia prohibit this from happening: California, Colorado, District of Columbia, Hawaii, Illinois, Iowa, Maine, Minnesota, New Jersey , New Mexico, Oregon, Rhode Island, Vermont, Connecticut, Maryland, Massachusetts, New Hampshire, New York and Wisconsin. But in the remaining states, it's still legal.
Some couples were not allowed to put both partner's names on the home owner's insurance policy, which is really important when both partners share ownership of the home. Also, some insurance
companies
have attempted to refuse a claim or cancel the policy altogether on the basis that the couple is unrelated.
Many LGBTs have reported to the National Gay and Lesbian Task Force that they have been discriminated against when trying to purchase, rent, or lease a home and transgenders are even more often discriminated than lesbians and gays. According to a survey conducted by the Task Force, they have found that out of 6,456 transgenders 11 percent have been evicted because of their gender identity and 19 percent had become homeless.
The good news is, very year for the last 10 years, the Department of Housing and Urban Development (HUD) conducts a major study of discrimination nationwide. Recently, they have studied housing discrimination against homosexuals and trans-genders. Their goal is to provide information that will focus on facts. The experiment includes a 'listening' tour in San Francisco, Chicago, and New York. In return, HUD will generate ideas on how to write a script for this research.
Get Married (In Most States)
Unfortunately, there are only a few states that offer same-sex marriage. Not only are the rights of homosexuals being trampled on, but not having the status of being legally married will not grant them all thes other rights that married couples have.
The areas that are affected are: 
Social
Security benefits, veterans' benefits,
health
insurance, Medicaid, hospital visitation, estate taxes, retirement savings, pensions, family leave, and immigration law. It has been estimated that the average loss of social security benefits is $5,588 for same-sex couples compared to opposite-sex couples.
Some of the negative affects on same-sex couples include:
Higher costs of supporting two households, higher cost of purchasing private insurance for their partner and children if the company is not one of 18% that offer domestic partner benefits, higher taxes (domestic partner benefits are taxed as additional compensation), unmarried partners will have to pay for estate tax on inheritance from his/her partner, whereas married couples can inherit an unlimited amount without paying an estate tax.
Be Boy Scout Leaders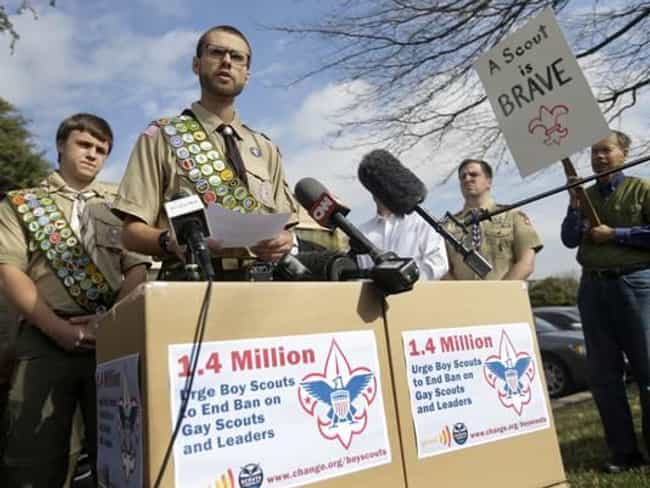 Since 1991, openly gay individuals have been officially prohibited from leadership positions in the Boy Scouts of
America
. Homosexual conduct is inconsistent with the obligations in the Scout Oath and Scout Law to be 'morally straight and clean in thought, word, and deed.' As they continue in the program, all Scouts are expected to take leadership positions.
In the unlikely event that an older boy were to come out as homosexual, he would not be able to continue in a youth leadership position. Excluding gays from being scout leaders is discrimination, but the
message
that they are sending to young Americans is probably the most damaging. The Boy Scouts are teaching America's youth that lesbians and gays are different and 'not morally' straight. In addition, gay parents of scouts are not allowed to volunteer or participate in their son's activities.
This is contradictory to their Scout Law which states that," A Scout is trustworthy, loyal, helpful, friendly, courteous, kind, obedient, cheerful, thrifty, brave, clean and reverent." There's nothing friendly, courteous, or kind about excluding their parents in their Cub Scout activities.
Transgenders Still Not Allowed To Serve
This is a term that is commonly used to describe the current military policy being used against gay and lesbian service. This policy restricts the U.S. military from efforts to discover if their fellow soldiers are lesbian, gay, or bisexual, and bar those who are openly LGBTs. The antiquated notion even received push back from former REPUBLICAN Vice President Dick Cheney.
However, even though "Don't Ask, Don't Tell" was repealed on September 20, 2011, the 
ban on transgender service people
 remains.
INTERESTING FOR YOU