Ahhh, the magic of Hollywood. Everyone expects a little lifting, tucking, and plumping. But full on face swaps? Yikes! Take a look at the celebrities on this list whose faces have totally changed.
No one can ever be 100% sure if it's make-up, age, or something that rhymes with "Go-tox,"but it is painfully clear that there are big time changes happening to a lot of celebrity faces. RenéeZellweger shocked the world when she debuted her "new" face at the 2018 Elle Women in Hollywood Awards. And have you seen Meg Ryan lately? No one really has – but people have seen someone who is claiming she's Meg Ryan. Kathy Griffin is one of the most known celebrities whose faces changed. And Heidi Montag sparked her own celebrity face controversy when she had a reported 10 procedures in one day.
While some of the celebs on this list cite new diets – like Olivia Munn's obsession with Japanese potatoes – a lot of these celebs have also copped to the fact that they've been injected and filled, including Nicole Kidman and Melanie Griffith. As for the others, well, they're not talking, but it's not like the world doesn't know what's going on…
You better get scrolling before these celebs update their faces again.
Lil' Kim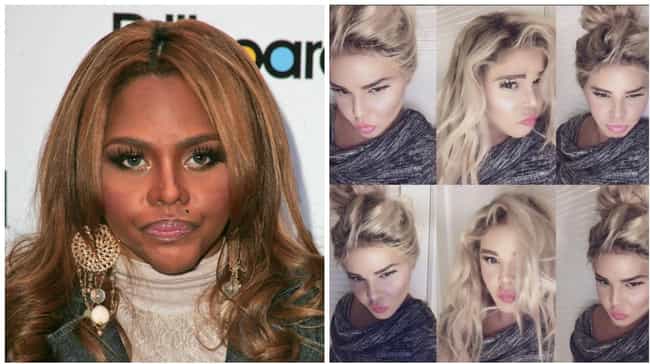 If you haven't seen Lil' Kim's face in a few years, you seriously will not believe what she looks like now. According to HuffPost UK (and the fact that it's super obvious) Lil' Kim's new face(s) are all the result of plastic surgery. She's faced extra-harsh criticism on social media for appearing to have lightened her skin color in addition to totally altering her facial features.
Kylie Jenner
The interwebs have long speculated that Kylie Jenner has gone under the knife, or at least gotten fillers. How else could you describe the lips that launched the whole "Kylie Jenner Challenge"? According to OK! Magazine, even her friends are "convinced" she's had much much more done than just lip fillers.
Matthew Lewis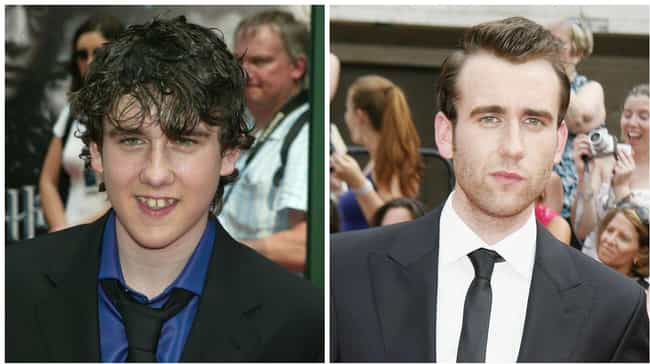 Matthew Lewis basically broke the internet when pics of his hot/bod/hot face/ hot everything surfaced on Twitter. We can attribute Neville Longbottom's magical face change to good old-fashioned puberty and growing up, but the body change was mostly for a movie role. As the actor told ET, he gave up alcohol in order to portray a triathlete in the film Me Before You.
Donatella Versace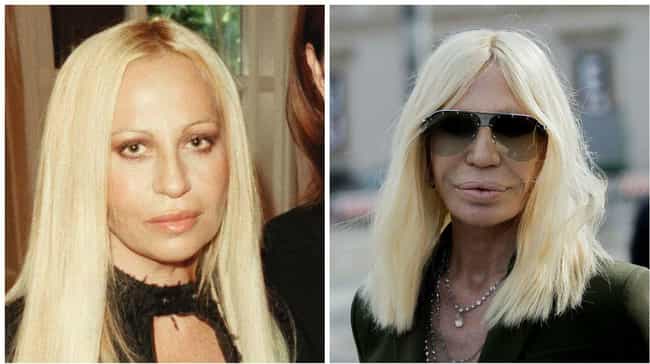 Donatella Versace is known for creating jaw-dropping looks – on and off – the runway. Hollywood Life had plastic surgeon Dr. Steve Fallek weigh in on the fashion mogul's face: "She's pretty much had it all. Botox, fillers, lasers for the skin. Minimal recovery time for those, though there can be some redness of the skin for a few weeks with laser therapy."
Renée Zellweger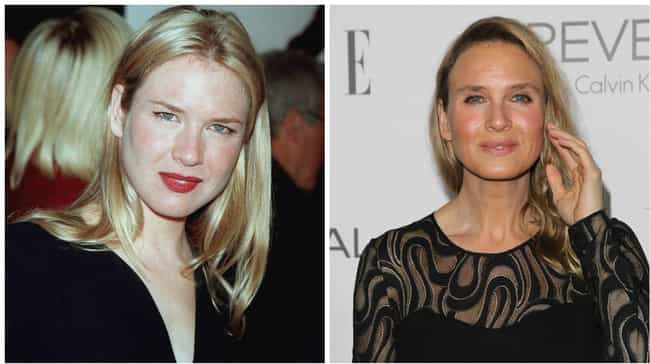 People were shocked when Renee Zellweger revealed what looked like a completely new face at the 2014 Elle Women in Hollywood Awards. The plastic surgery rumors flew, but as she told People magazine, "I'm glad folks think I look different! I'm living a different, happy, more fulfilling life, and I'm thrilled that perhaps it shows."
Melanie Griffith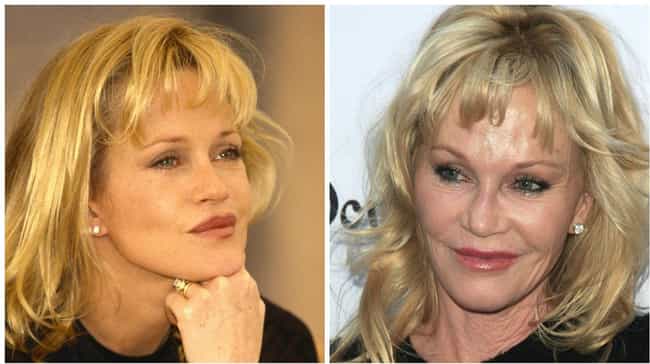 Melanie Griffith has definitely been "touched up" over the years. And it seems that the internet is all about letting her know how they feel about it. According to Daily Mail the actress said, "The tweets I get are really nasty. Most are telling me I look horrible."
Meg Ryan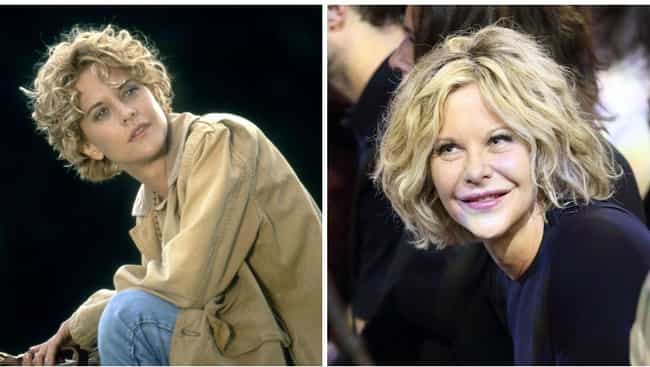 Meg Ryan's face has definitely morphed over the years. The All-American face that was in Sleepless in Seattle seems to have been replaced by what is rumored to be a ton of plastic, according to Radar Online. As a concerned friend told the online mag, "When Meg's out and about in Martha's Vineyard, where she has a home, the locals hardly recognize her." We don't either!
Heidi Montag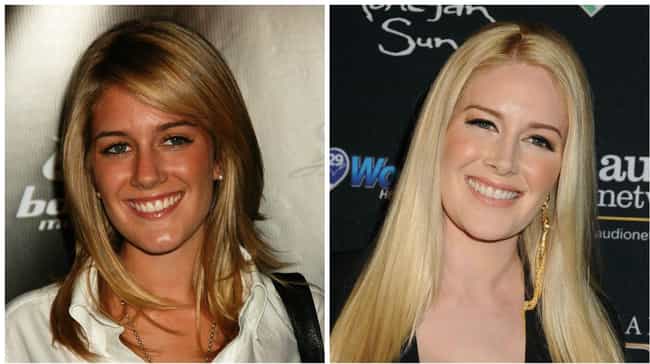 Heidi Montag isn't known so much for her "talent," as much as she's known for the fact that she underwent 10 plastic surgeries in one day. Actually, maybe all she is known for is her plastic surgeries… Anyway, as Heidi told Extra in 2014, she's done with plastic surgery for good: "I'm just done with all of it. I'm going to age gracefully and bow out."
Kathy Griffin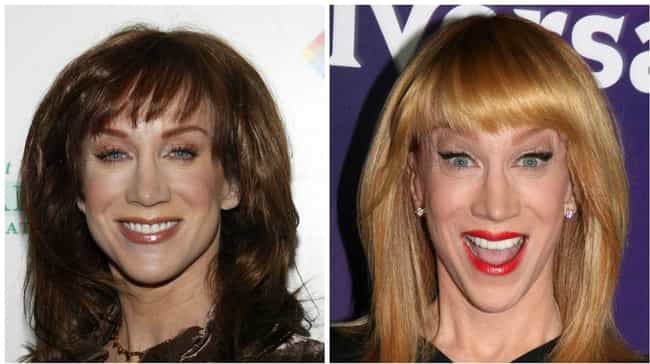 Kathy Griffin is known for her snarky comedy, but also how open she's been about the work she's had done. She detailed a bunch of her experiences for People, including the time she got toxicity from lipo and had to go to the hospital. " The idea was to look like Jennifer Aniston. It didn't work out at all," she said of the experience.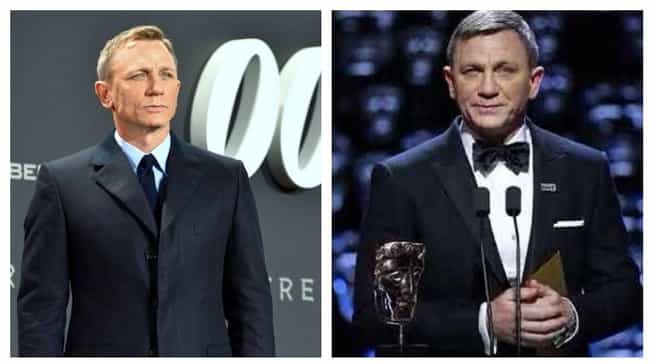 Daniel Craig's steely-eyed, strong-jawed face is instantly recognizable to fans – he isJames Bond, after all. So when he showed up to the British Academy Film Awards on February 18, 2018, something immediately seemed… off. Twitter users said Craig looked "plastic," and theorized his new appearance may have been the work of cosmetic fillers.
Rose McGowan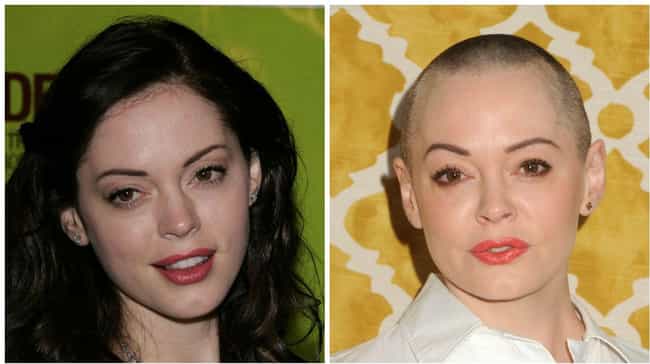 Rose McGowan's face change can be attributed to a 2007 car accident. According to Daily Mail, the "actress suffered facial injuries requiring several plastic surgery procedures." According to E Online, when McGowan posted a picture of herself to her Instagram wearing sunglasses, with the simple caption, "Afghanistan," a user commented that she looked like Michael Jackson. The actress fired back with: "Has anyone stopped to think that Michael Jackson used to be black, and tried to turn himself into a white, possibly Irish person with a cleft chin and a tiny nose? I was born Irish. So f–k off losers." Yikes.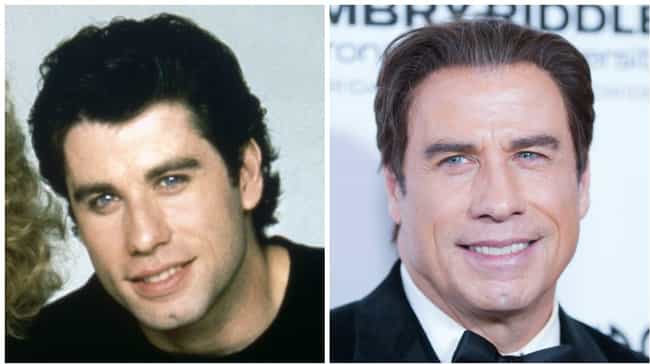 According to Daily Mail, a lot pf people have brought up John Travolta's transformation into lawyer Robert Shapiro for The People Vs. OJ Simpson. But it seems like the star's face has been, well, shifting, over the past few years.
Janet Jackson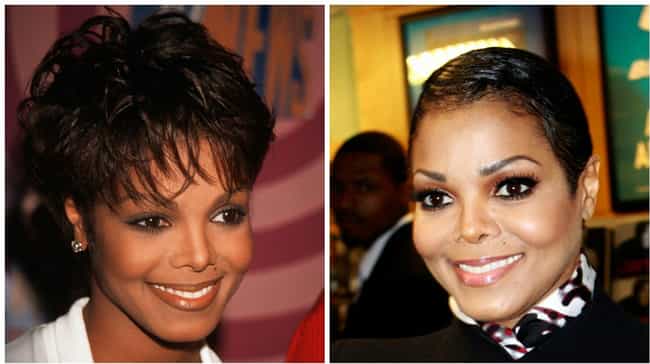 Janet Jackson is known for re-inventing herself (and her face) time and time again. As Daily Mail reported, the singer was completely unrecognizable when she attended a Vogue Fashion event in Dubai.
Nicole Kidman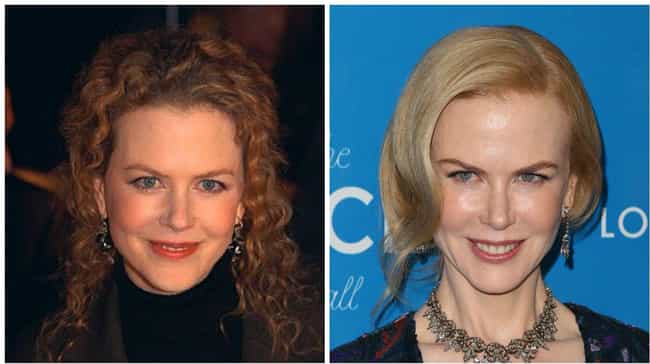 In 2013, Nicole Kidman announced: "No surgery for me; I did try Botox, unfortunately, but I got out of it and now I can finally move my face again." But viewer's of the UK's The Graham Norton Show weren't so sure that the actress hadn't gotten some work done when she appeared on the show in October 2015. According to Mirror, viewers were tweeting comments like: ""#grahamnorton Nicole Kidman's face has all the movement of a glacier. #botox."
Olivia Munn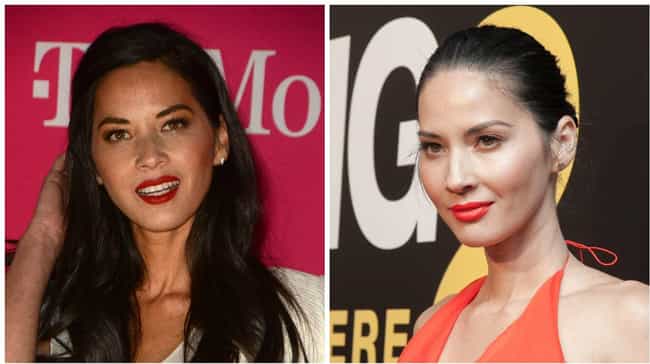 A lot of people were wondering what the story was behind Olivia Munn's face change. So, as Hollywood Life reported, the actress took to her Instagram to let us all in on what happened: " I lost 12 pounds this past year while training for Xmen. The weight loss leaned out my cheeks and jawline." She goes on to say that she also changed up her eyebrow shape and that she's been eating "Japanese potatoes" because they are "high in Hyaluronic Acid help keep wrinkles away."
Ashley Judd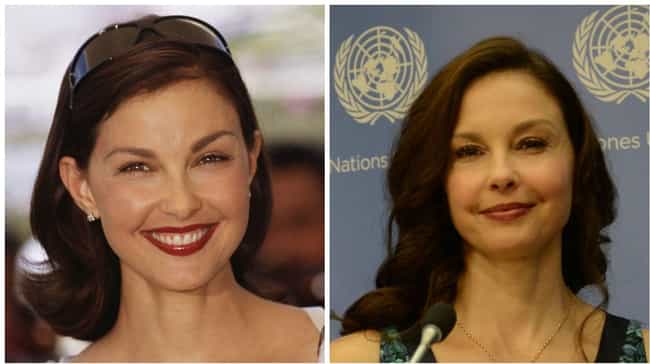 Ashley Judd sparked plastic surgery rumors in early 2012. But the actress took on the accusations face-first by writing an article for The Daily Beast. " When I am sick for more than a month and on medication (multiple rounds of steroids), the accusation is that because my face looks puffy, I have 'clearly had work done,' with otherwise credible reporters with great bravado 'identifying' precisely the procedures I allegedly have had done," she wrote.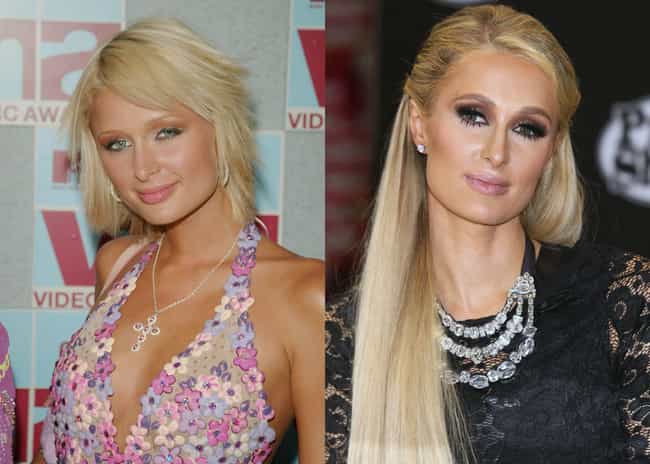 Paris Hilton has vehemently denied getting any plastic surgery or using fillers over the years. The star credits her appearance on her religious use of skincare. Still, people have felt the need to comment on how her appearance has changed over the years, and some have suggested she got a nose job. Hilton denied the allegations, but also says she has "nothing against it."
"Like, all my friends have done everything – boobs, nose, chin, cheeks – I live in Hollywood so I'm used to seeing it," Hilton said.
INTERESTING FOR YOU