The worse celebrity 
makeup
fails are those far-from-flattering times when some of the most beautiful celebrities in the world faced the public looking less than fresh. From the instances where they went a little heavy on the powder, wore more bronzer than anyone should ever use in a lifetime or just made some bold makeup choices, these are the worst celebrity makeup fails of all time.
The way some of these celebrities are caking it on, you might think that a face full of powder is somewhat fashionable. Perhaps that's what the likes of Nicole Kidman, Uma Thurman, and Drew Barrymore were thinking when they appeared with too much highlighter on their faces.
For others, you have to question if they are trying to get some attention with their unconventional and wildly overdone looks. Kelly Osbourne's goth look, Tyra Banks going for really heavy
cat
eyes and
Lady Gaga
's strange attempt to look like a dead old lady sure caught the eye of photogs, so much so that maybe that was the plan.
If these
photos
are any proof, even some of the most famous
people
in the world have bad looks. You'd think that with all of their handlers and professionals there to make sure they look fabulous, especially when they know they'll be photographed, that someone would stop them before they look at fool. Thankfully for our purposes here, someone failed big time!
Kelly Osbourne

Lady Gaga

Lark Voorhies

Drew Barrymore

Lily Allen



Uma Thurman



Tyra Banks

Melissa Joan Hart

Ashley Judd

Teresa Palmer

Paris Hilton

Nicole Richie

AnnaLynne McCord

Arianna Huffington

Leighton Meester

Courtney Love

Nicole Kidman


Paz de la Huerta

Taylor Momsen

Kesha

Eva Longoria

Taraji P. Henson

Jon Hamm

Hugh Grant

January Jones

Christina Aguilera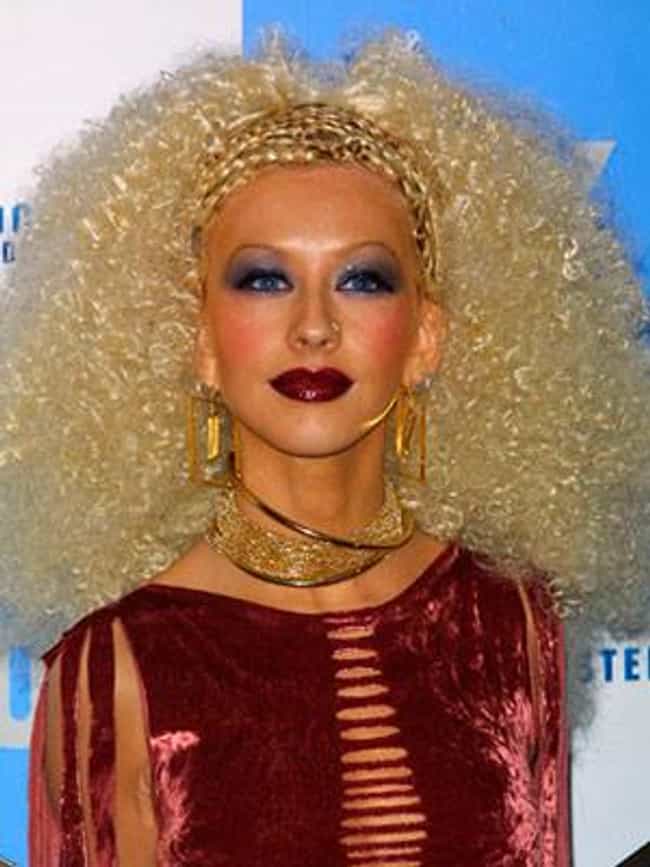 INTERESTING FOR YOU