The most shocking NFL scandals tell tales of professional football players or complete National Football League teams who have committed horrible crimes, been caught breaking zero-tolerance NFL rules or simply (literally) caught with their pants down. These NFL players, quarterbacks, coaches and owners may have been welcomed back in the league after their various incidents but their legacies will forever be tainted with the dirty details of these dramatic NFL scandals.
For many of these scandals, the resulting discipline came directly from the National Football League. Coaches have been fined hundreds of thousands of dollars, like New England Patriots Coach Bill Belichick after the Spygate scandal, and suspended for entire seasons, like New Orleans Saints Coach Sean Peyton after the Bountygate scandal. Players have been suspended, such as Pittsburgh Steelers quarterback Ben Roethlisberger following allegations of sexual assault and former Green Bay Packers quarterback Brett Favre after his incident with a New York Giants field reporter.
In other extreme cases, players, owners and other organization members saw law enforcement get involved which resulted in felony charges and long prison terms. The world tuned in when former Heisman Trophy winner OJ Simpson led police on a chase in his white Bronco before the highly publicized murder trial. Fans protested again when former Atlanta Falcons quarterback Michael Vick went to prison for running a dogfighting ring, and staged boycotts later when he was reinstated and praised for his comeback.
What are the biggest NFL scandals ever recorded? Whatever these NFL teams, NFL players and NFL coaches did to earn their place among the biggest NFL scandals–even if it was just getting drunk and trying to kiss a female sideline reporter, like "Broadway Joe" Namath did with Suzy Kolbert–each of these scandals show us that while people in the NFL are rich and famous, they're also human, just like us.
New England Patriots Headsetgate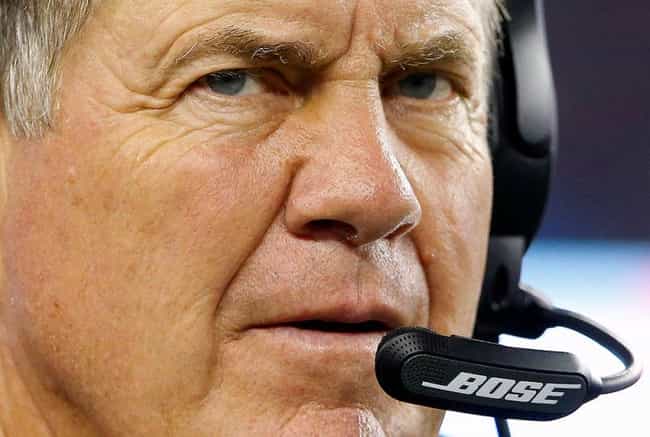 The Steelers have officially accused the Patriots of yet another heinous crime against football. Although the Patriots believed that their days of controversy were in the past after deflategate and spygate, the Steelers have pointed out that the headsetgate scandal is only beginning.   
Steelers coach Mike Tomlin refused to make an outright comment about the technological issues their team suffered during a game on September 10th, 2015. But the Steeler's website released an official article the next morning that detailed some of the audio issues that they were having with their headsets during the game.
Allegedly, Steelers coaches were receiving radio broadcasts of the New England Patriot's game. Every time a league official came over to examine the problem, the headsets would magically clear up. As soon as the official left the sideline, however, the audio issues would mysteriously return. Coincidence? Or another cheating scandal?  
The NFL has made a statement that the headsets were on loan from the NFL, and that there's no way that they could have been tampered with. However, many Steelers fans – and the Steelers themselves – seem to believe that this was a blatant act of cheating.  
Source
OJ Simpson Murder Trial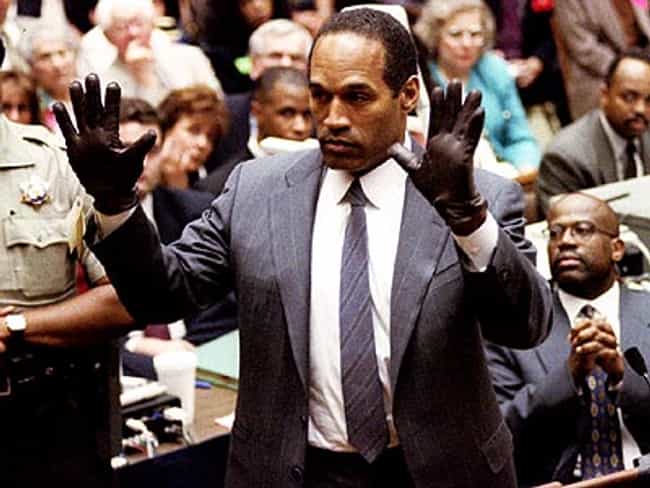 Few will ever forget one of the biggest scandals to ever hit the NFL, the OJ Simpson murder trial. After the highly publicized low-speed chase in his white Ford Bronco and the televised trial, the former Heisman Trophy winner and NFL MVP was acquitted of murdering his wife, Nicole Brown Simpson, and her friend Ron Goldman. Other legal troubles, including losing a civil suit that found Simpson liable for the murders, followed.
Michael Vick's Dogfighting Ring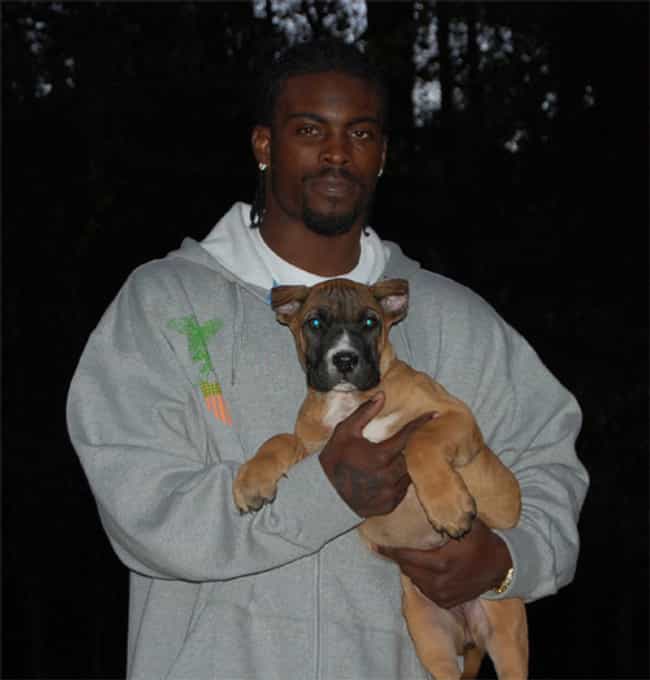 Once a young, aspiring quarterback of the Atlanta Falcons, Michael Vick soon became the most-hated man in the NFL after it was revealed that Vick funded and operated a dogfighting ring. Vick served 21 months in prison for felony dogfighting charges and missed the 2007 and 2008 seasons before returning to the league in 2009 as the quarterback of the Philadelphia Eagles.
Ben Roethlisberger's Sexual Relations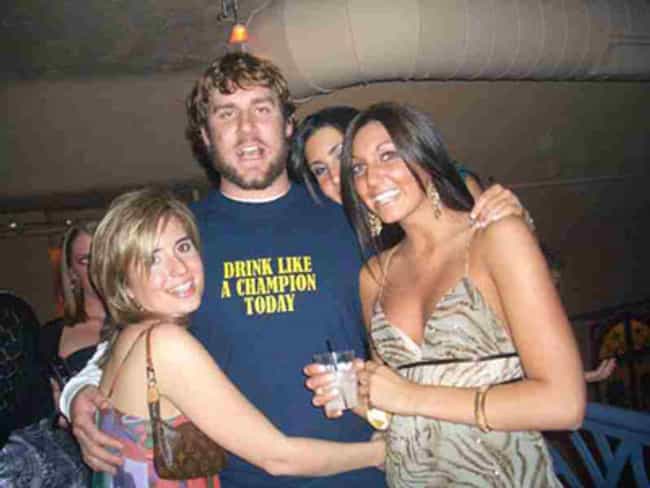 Pittsburgh Steelers quarterback Ben Roethlisberger may have helped the team win the Super Bowl in 2005 and 2008 but for each of those championship rings, Big Ben also earned accusations of sexual assault. There were no charges ever filed after women in Utah and Georgia each accused him of sex crimes but that didn't stop the league from issuing him a six-game suspension, later reduced to four games, in 2010.
New Orleans Saints Bountygate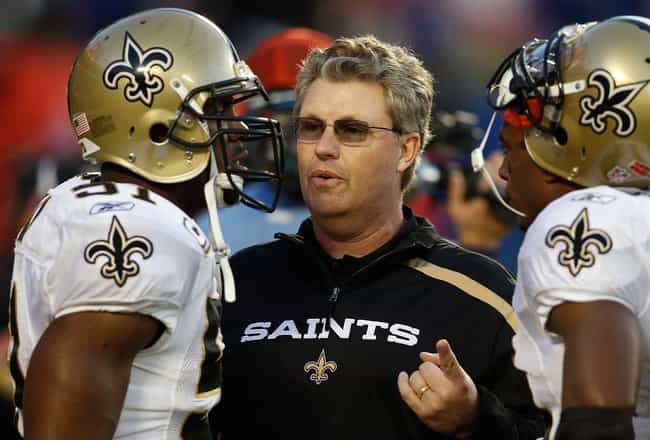 According to accusations from NFL Commissioner Roger Goodell, the New Orleans Saints defensive players and coaches operated an illegal bounty system between 2009 and 2011 in which large sums of money were offered to players for knocking a high-profile opponent out of a game with an injury. In an unprecedented move, Goodell suspended Sean Peyton, the head coach of the Saints, for one year, suspended ringleader and former defensive coordinator Gregg Williams indefinitely, suspended New Orleans General Manager Mickey Loomis for eight games, fined the organization $500,000 and stripped the team of two second-round draft picks for the scandal. It gets worse, those penalties don't even count player fines and suspensions.
Minnesota Vikings Love Boat Scandal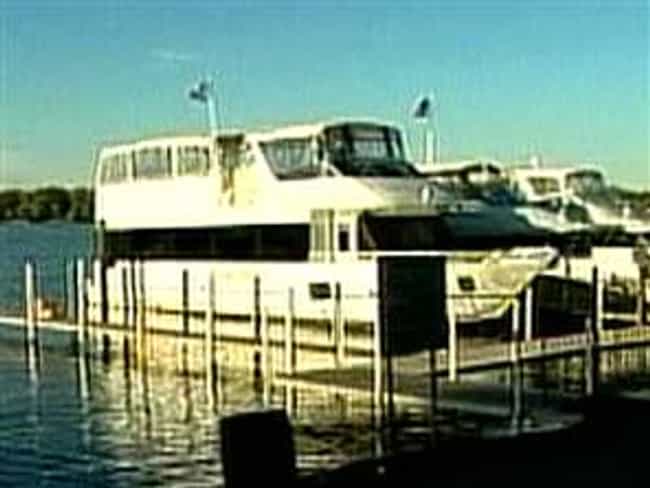 Put 17 stars of the Minnesota Vikings on a pair of houseboats with prostitutes flown in from Atlanta and Florida and nothing bad is sure to happen, right? Wrong. After the players allegedly performed some pretty freaky sexual acts in front of the 90 people aboard the boats in 2005, photos hit the Internet and criminal misdemeanor charges followed.
Lawrence Taylor's Sex and Drugs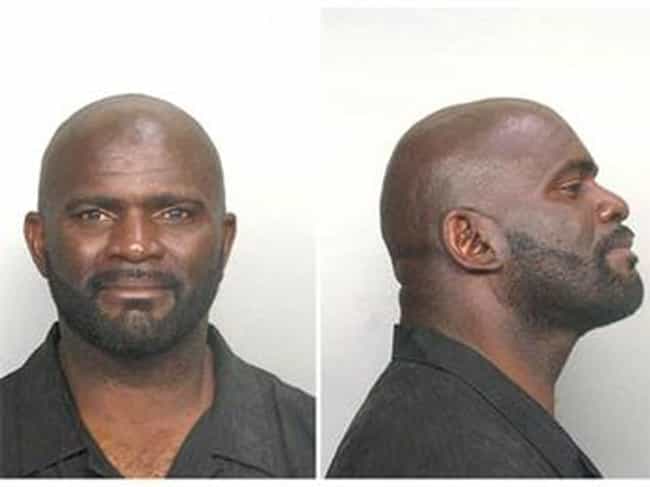 Lawrence Taylor is easily one of the best defensive players to ever play in the NFL but unfortunately also one of the most controversial. Among drug arrests and a failed acting career, a 52-year-old LT was back in the headlines in 2011 for pleading guilty to sexual misconduct with a 16-year-old girl.
Brett Favre-Jenn Sterger Scandal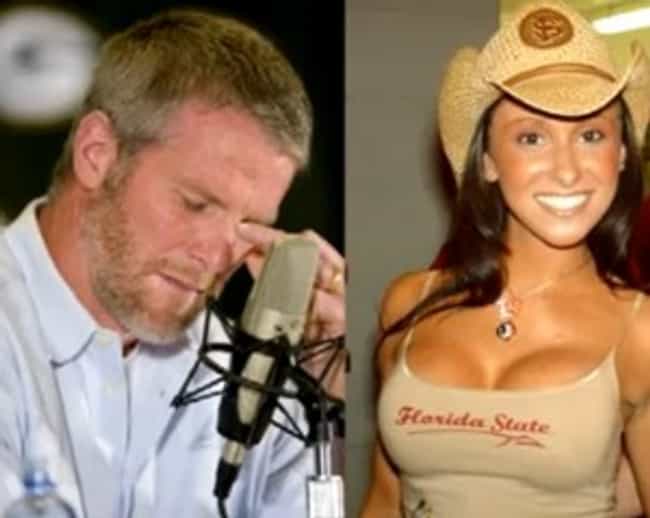 After his first of several retirements and returns to the NFL, former Green Bay Packers quarterback Brett Favre made shocking headlines for his alleged relations with a sideline reporter for his then-current team, the New York Jets. Jenn Sterger reportedly received lewd text messages and photos of his genitals from the NFL legend though the league claimed it had no grounds to discipline him for the scandal.
Eugene Robinson at Super Bowl XXXIII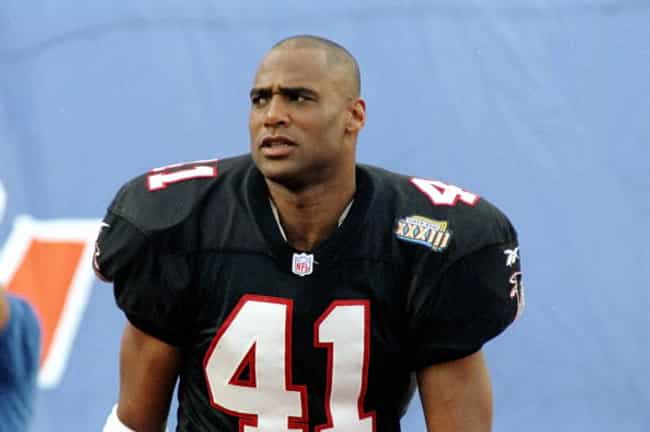 What's a professional football player to do hours after receiving an award for his high moral character? Get arrested for soliciting oral sex from an undercover police officer of course! That was the scene with Eugene Robinson prior to Super Bowl XXXIII. He went on to play in the game with the Atlanta Falcons and was widely panned for errors he made in the game that allowed the Denver Broncos the win.
New England Patriots Spygate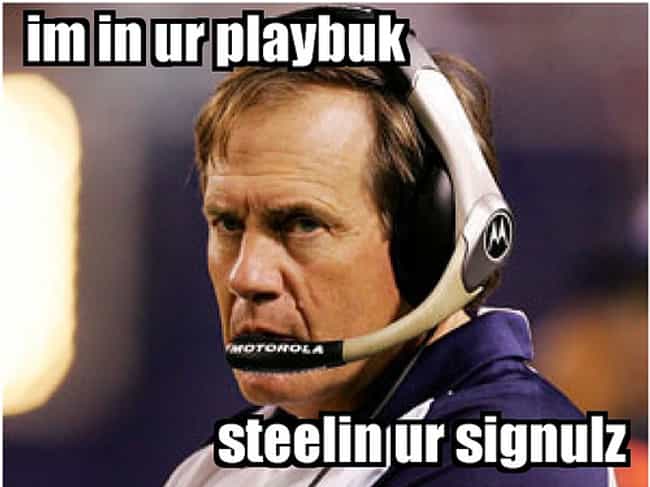 Right at the height of their dynasty years which included four Super Bowl appearances in seven years, the New England Patriots became the most despised team in the league after they were caught videotaping the defensive signals of their opponents, specifically the New York Jets. The Pats were fined $250,000 and stripped of a first-round draft pick while head coach Bill Belichick set a new record with his fine of $500,000.
Eddie DeBartolo Jr.'s Extortion Scandal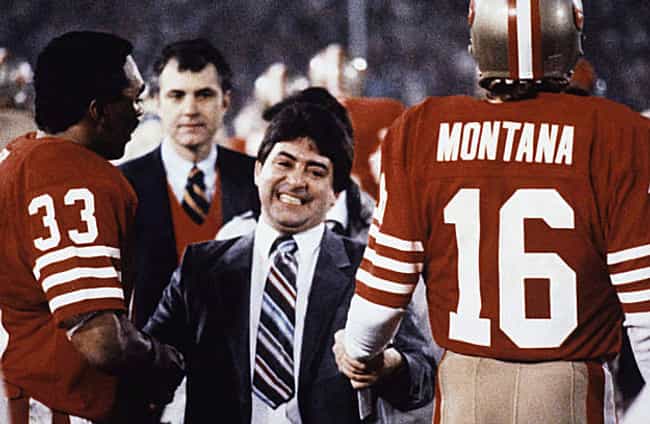 Many NFL team owners are hated for one reason or another but Eddie DeBartolo Jr. gave fans and the league good reason to dislike him after an extortion scandal in 1998. The San Francisco 49ers owner, along with former Louisiana governor Edwin Edwards, got into a load of trouble involving extortion and failing to report a felony related to their attempt at getting a river boat casino license.
Super Bowl XXXVIII Wardrobe Malfunction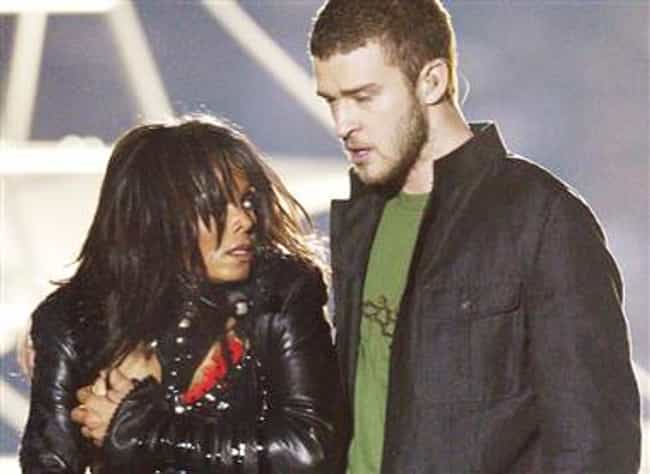 Making the term "wardrobe malfunction" the most-used for far too long after the incident, the Super Bowl XXXVIII halftime show incident was one of the tamest NFL scandals but one that lingered for a long time. Performing between the halves of the championship game, pop singer Justin Timberlake ripped a panel of material from the bodice worn by singer Janet Jackson to expose her breast on the most-watched night of television of the year. Apologies, outrage, fines and Google searches all followed.
Joe Namath vs. Suzy Kolber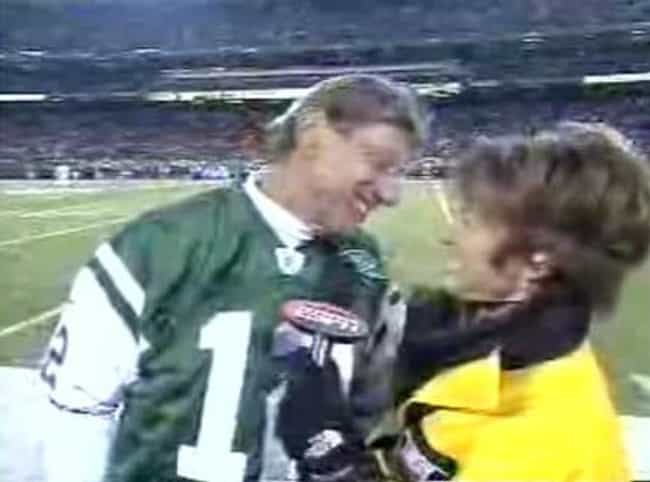 "Broadway Joe" Namath has said many notable things during his time as a New York Jet and in the time following, including accurately guaranteeing a Super Bowl victory and in this case, drunkenly professing his love for a reporter on live TV. Yes, right after Joe Namath described himself as a "quality, classy quarterback," he told Suzy Kolbert, "I wanna kiss you…YEAH!!!" Classy indeed.
Paul Hornung-Alex Karras Betting Scandal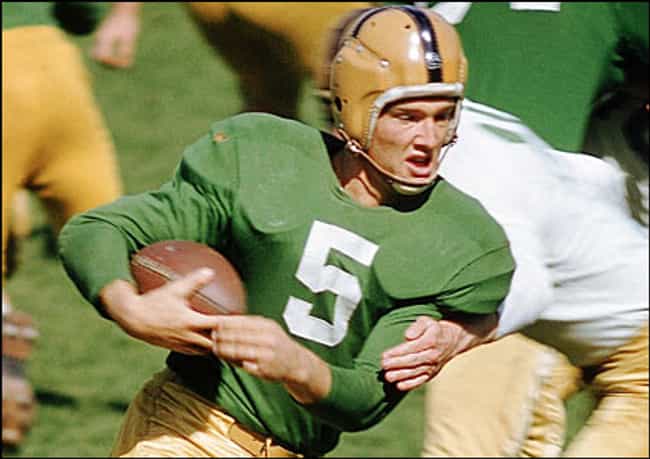 In one of the earliest scandals in NFL history, two Pro Bowl members of the Green Bay Packers went from being the biggest stars of the league to the most disliked. Paul Hornung and Alex Karras both received suspensions for the 1963 season for betting on NFL games but fans and former NFL Commissioner Pete Rozelle were both forgiving, later reinstating both players and even allowing Hornung to enter the Pro Football Hall of Fame later on.
INTERESTING FOR YOU