Even if you're not really into delightfully meaningless one night hookups, it's almost worth signing up for a Tinder account simply to enjoy the pleasures of the hysterically awkward Tinder conversations that are guaranteed to ensue. But if you're not really into putting yourself out there, fear not. We've gathered a collection of some of the craziest, weirdest, and just plain funny tinder conversations that have ever been screenshotted.
Get ready to behold the hilarity of bad pick-up lines, cluelessness run rampant, and other fun Tinder fails, all assembled for your viewing pleasure. Whether you're just looking for a good laugh or are actually looking for tips about what not to do when you jump aboard the Tinder train, rest assured you won't be disappointed. So strap on your seatbelts and get ready to laugh, cry, and enjoy a couple of old fashioned cringes as you descend into the underbelly of Tinder and the absolute worst it's got to offer!
And Behind Door #1 We Have Years and Years of Therapy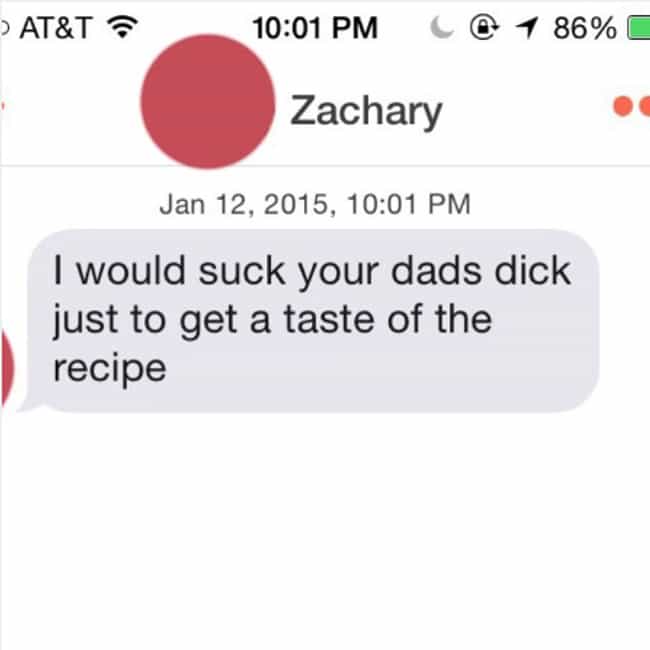 3. . . 2. . . Awkward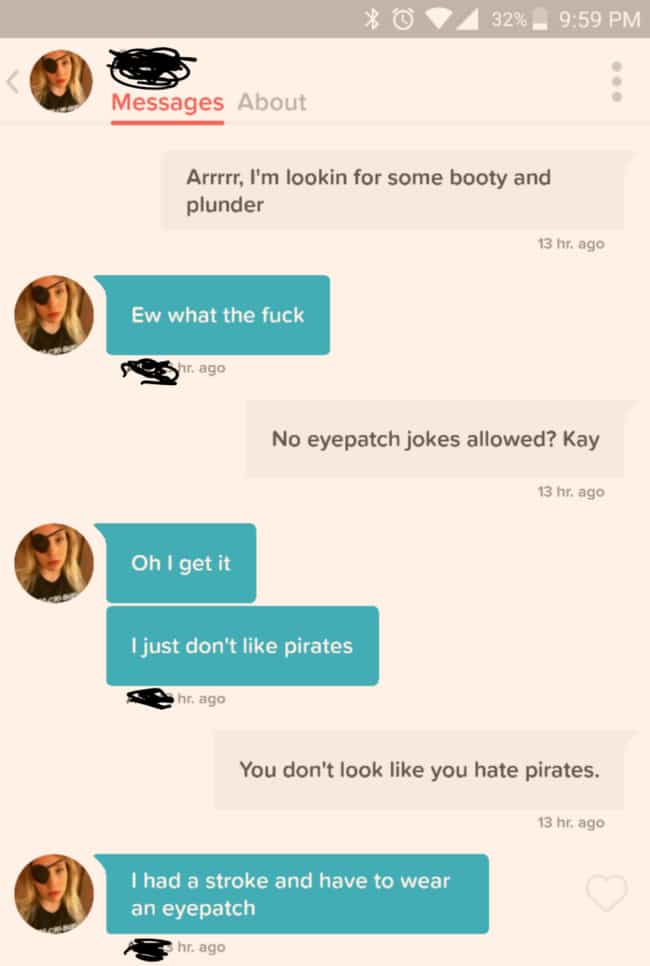 When You Really Shouldn't Have Asked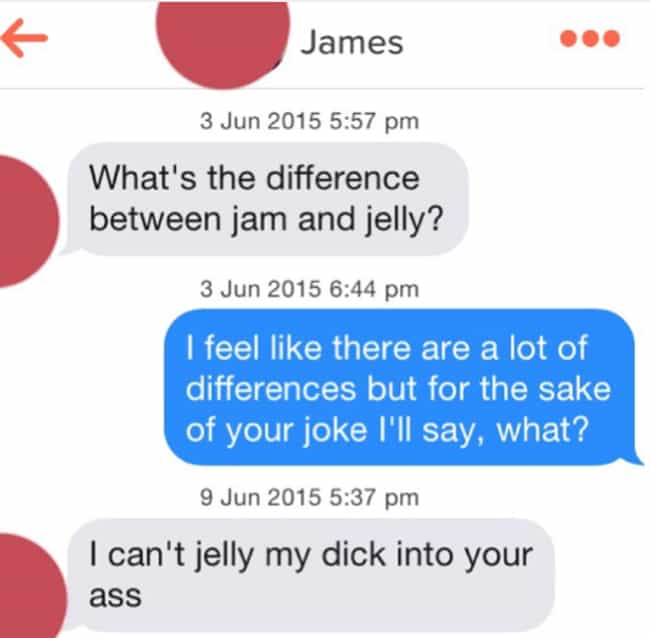 Fifty Shades of Awkward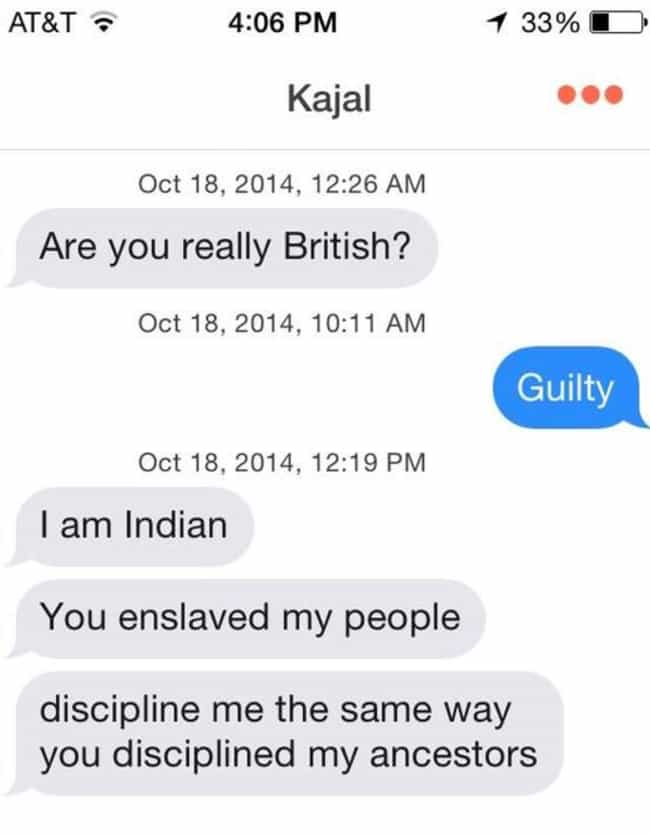 Don't Ask If You Don't Want to Know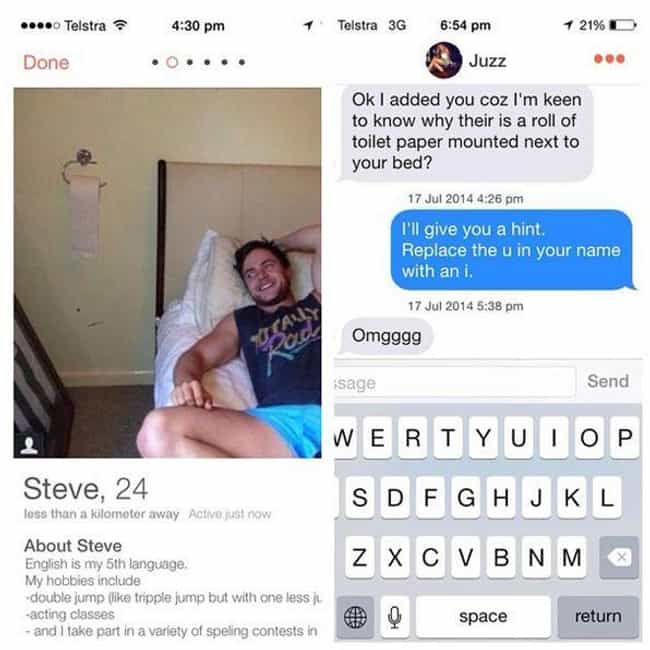 Who Said Chivalry Was Dead?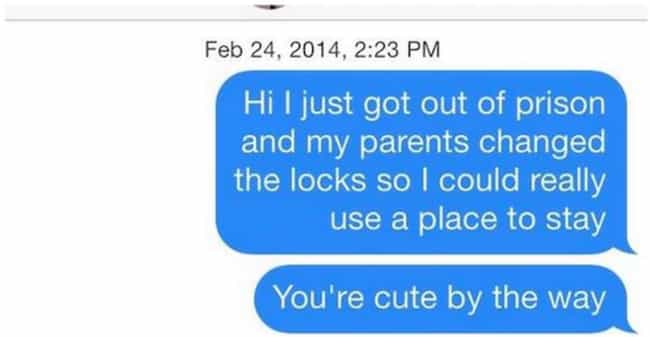 You and Me Baby Ain't Nothing But Mammals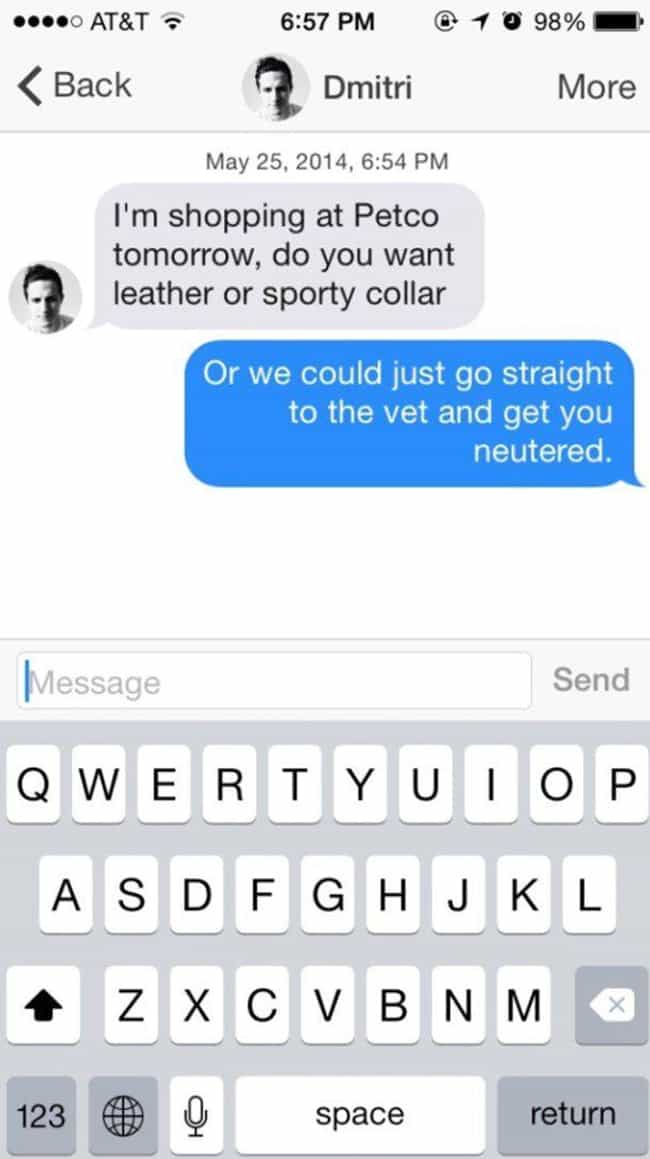 That's Going to Be Extra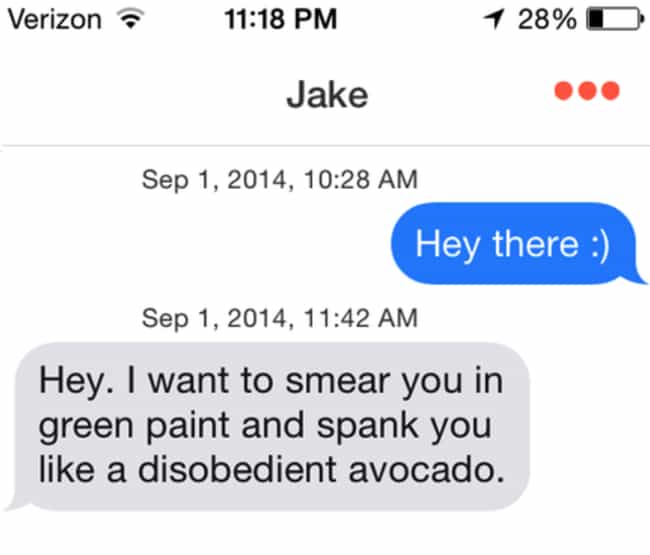 Bonus Points for Creativity Tho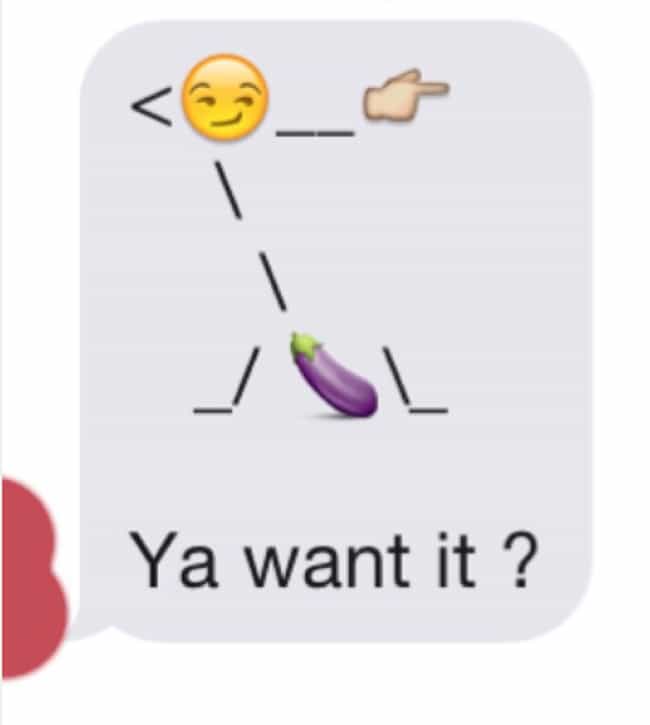 Better Luck Next Time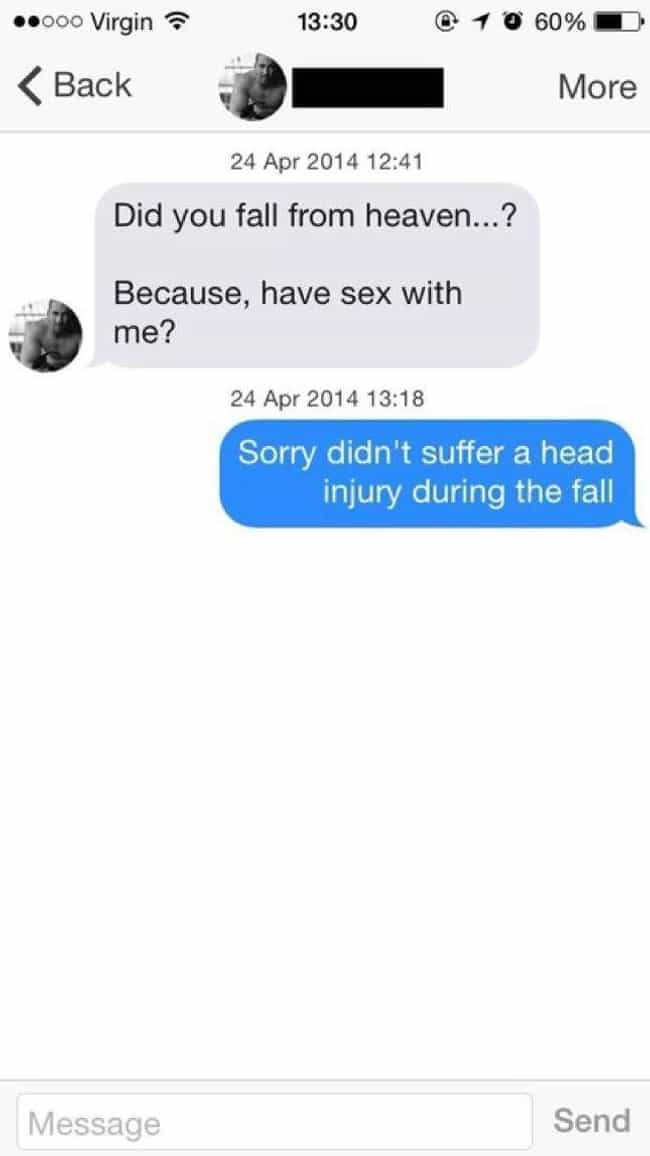 Best. Snapback. Ever.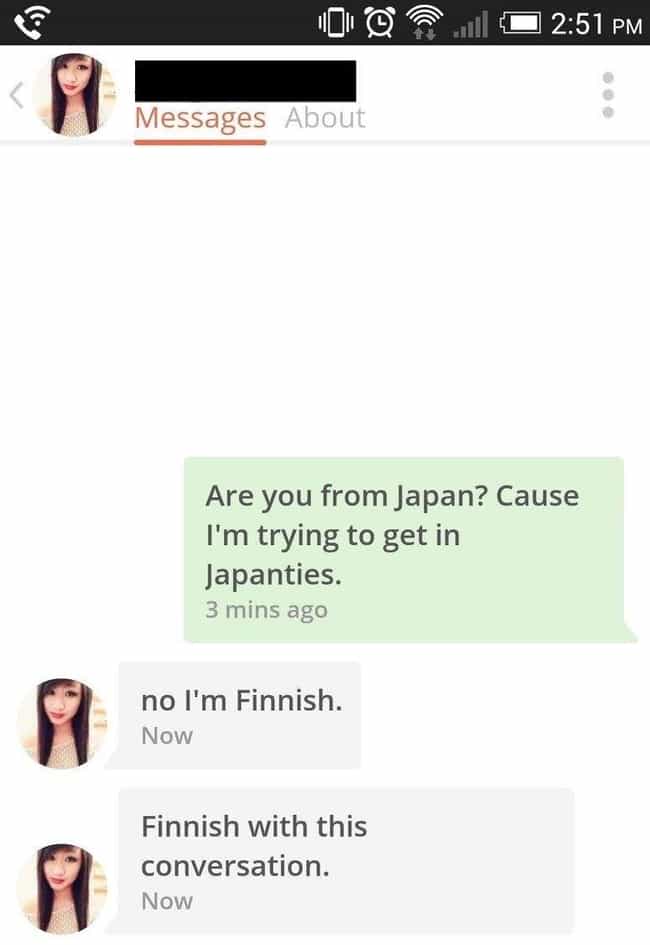 Well That Saved Everyone at Least Five More Texts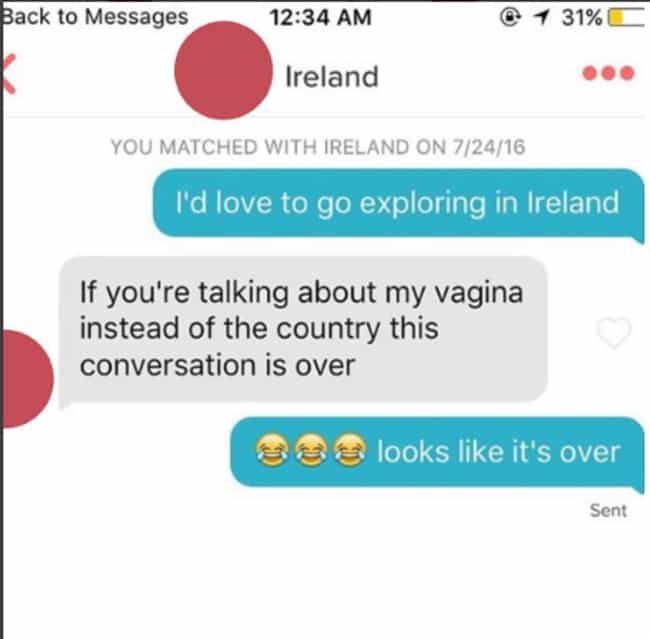 You Don't Say?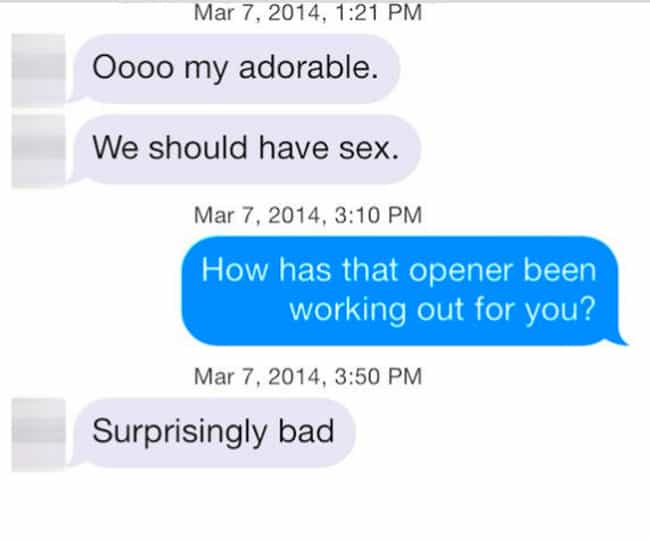 Never Woulda Guessed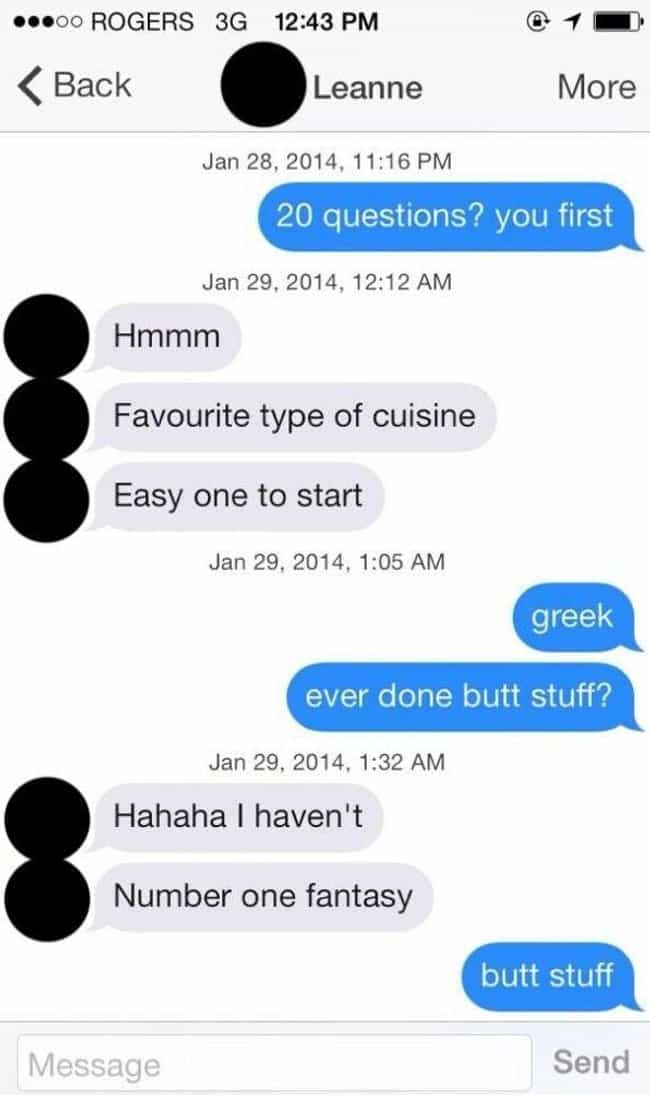 Well Played Tall Stranger, Well Played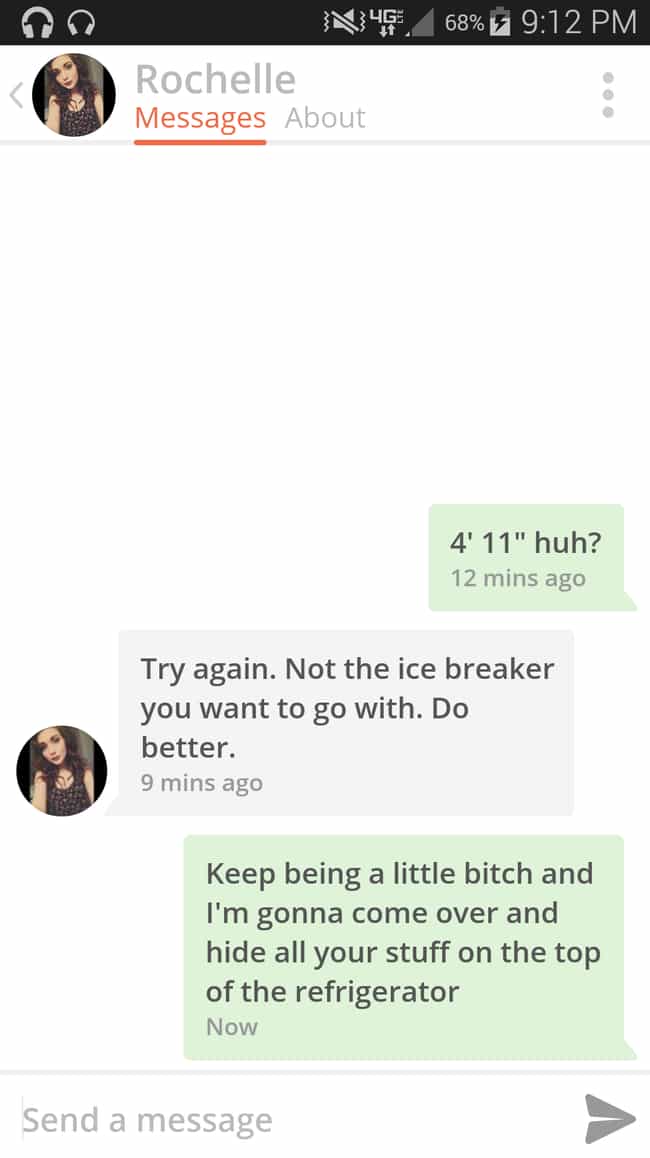 A New Twist on an Old Classic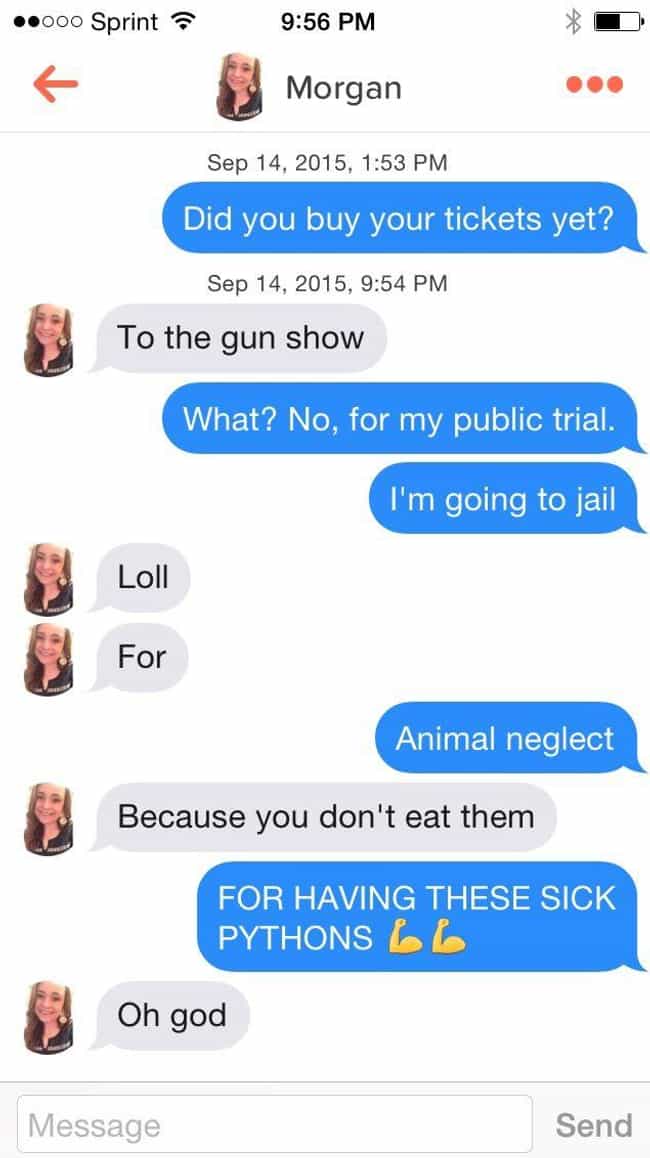 Why Don't You Tell Him How You Really Feel?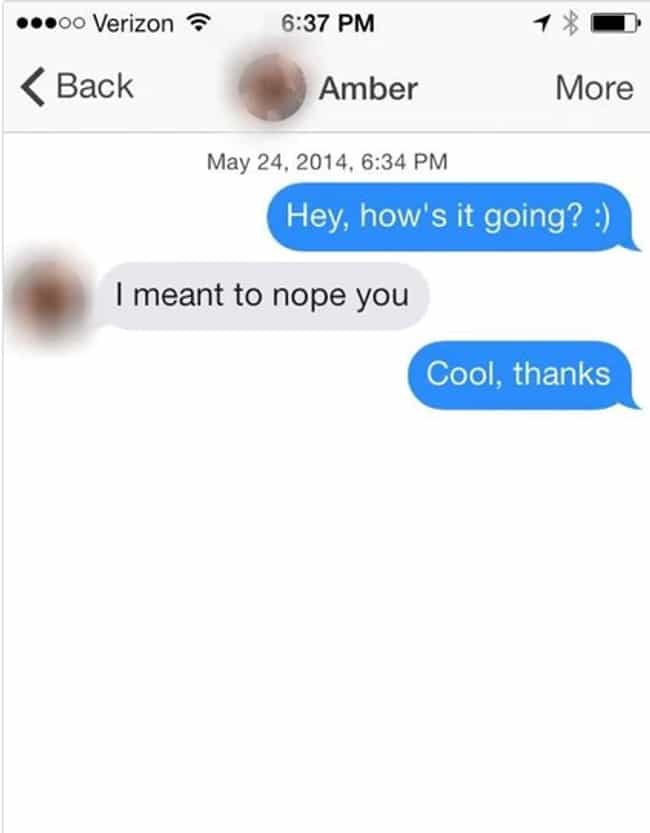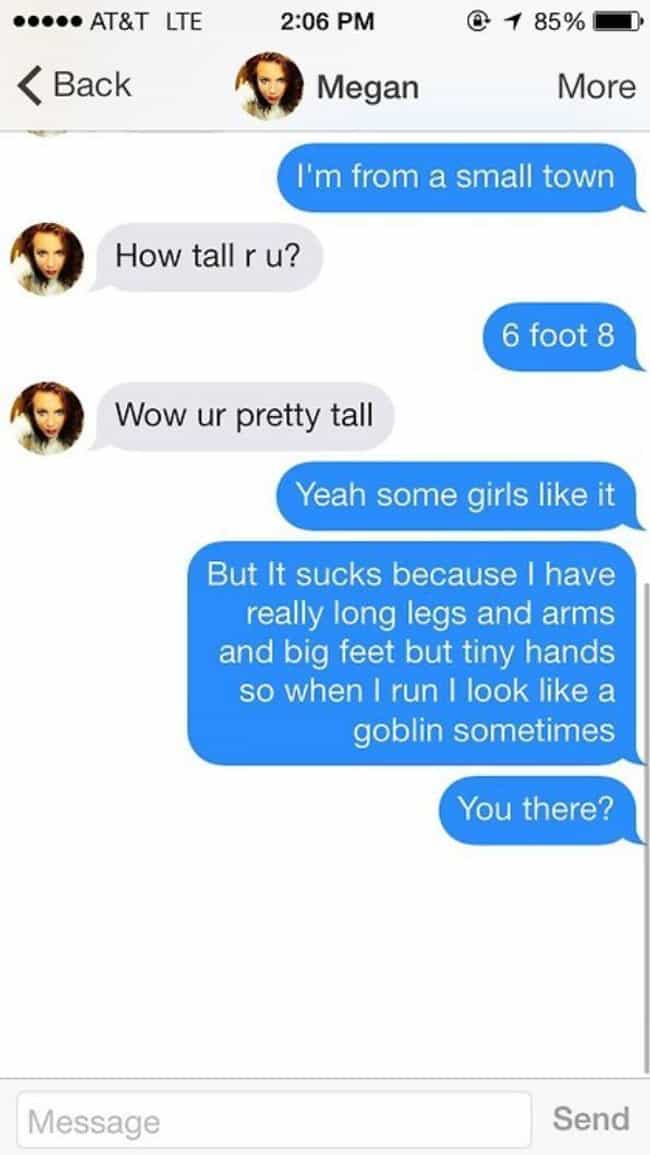 When You Know That Being Yourself Isn't Going to Work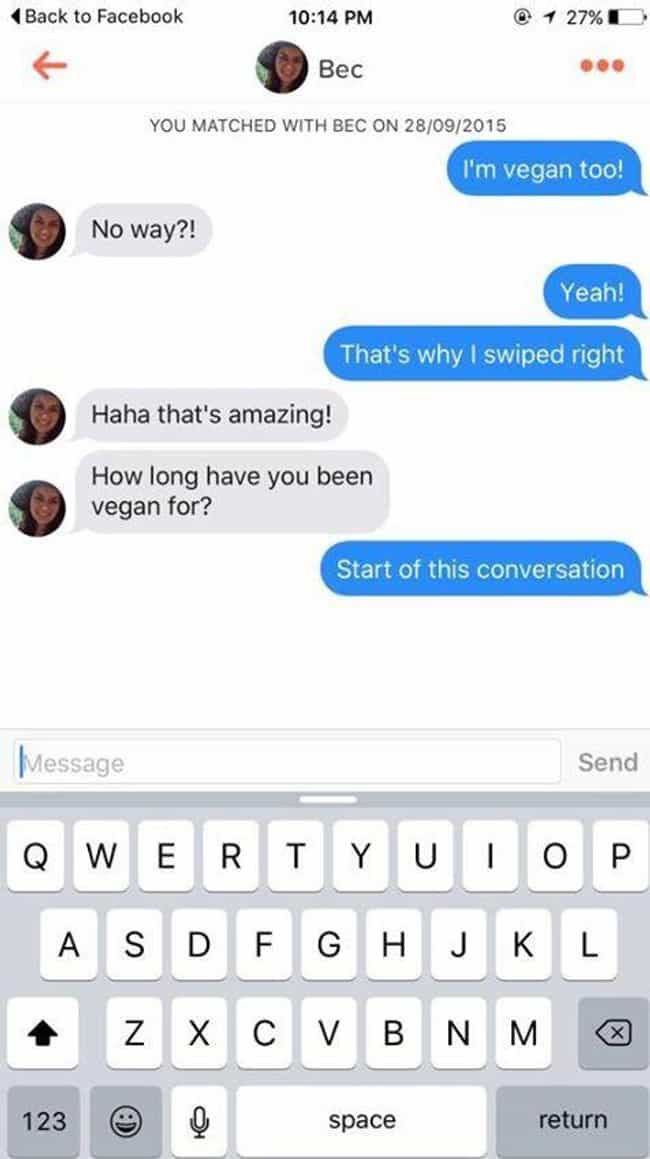 That Escalated Quickly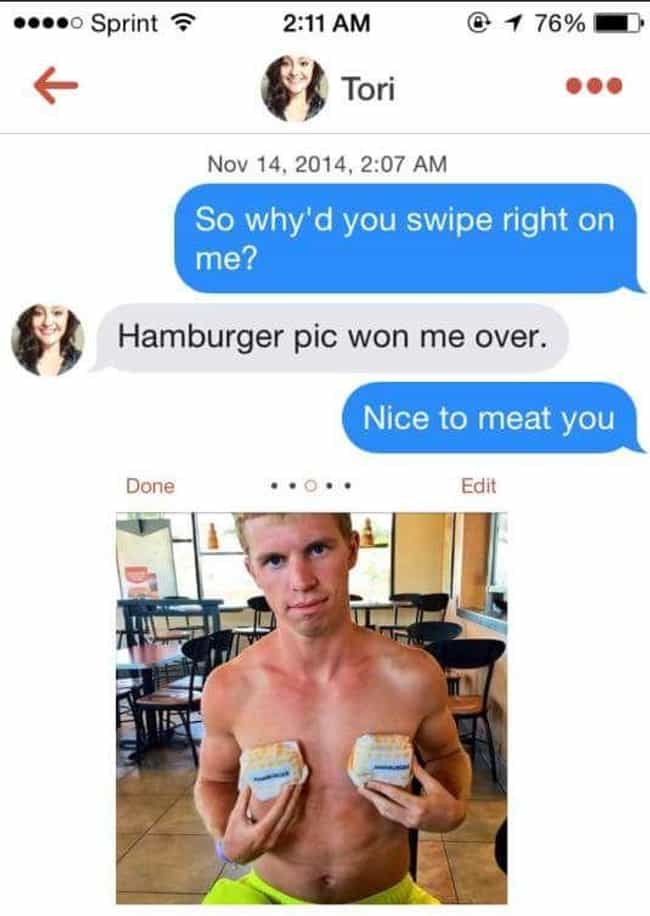 Claire, Give Him Another Chance!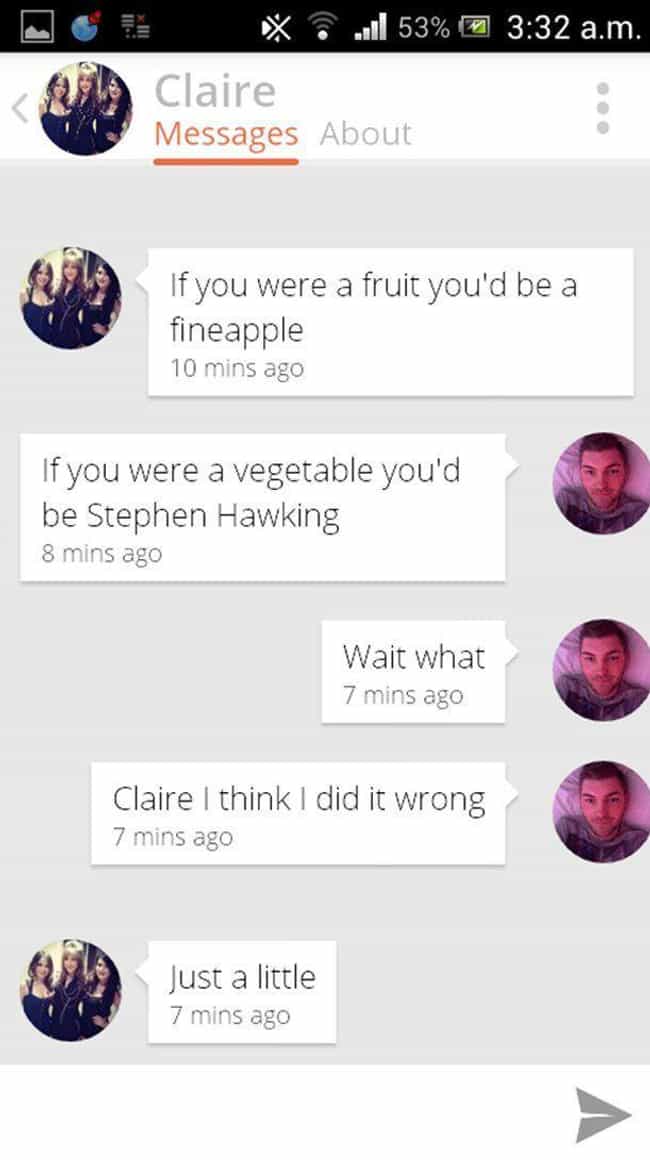 This Is Both a Terrible Dad Joke and a Pickup Line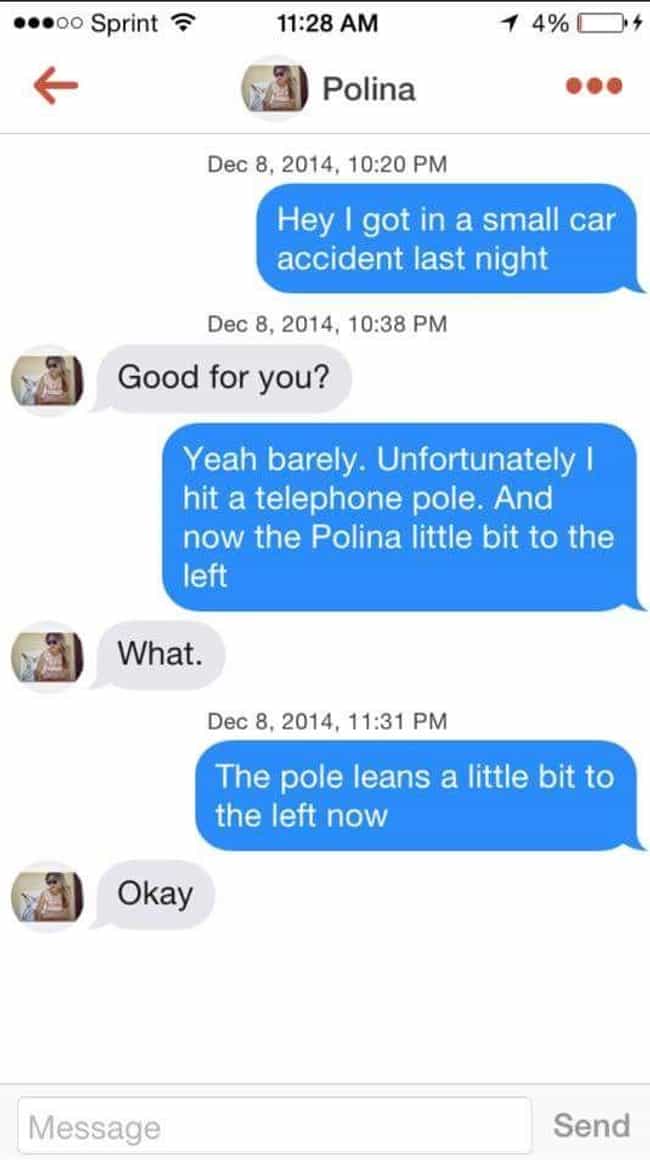 Her Name Tho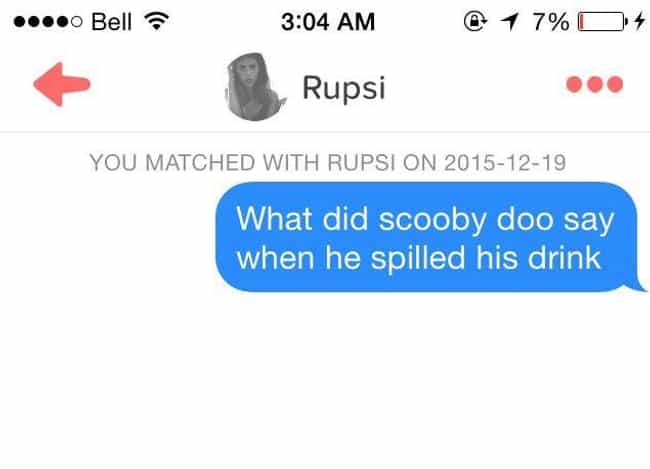 When Word Play and Foreplay End Up Being the Same Thing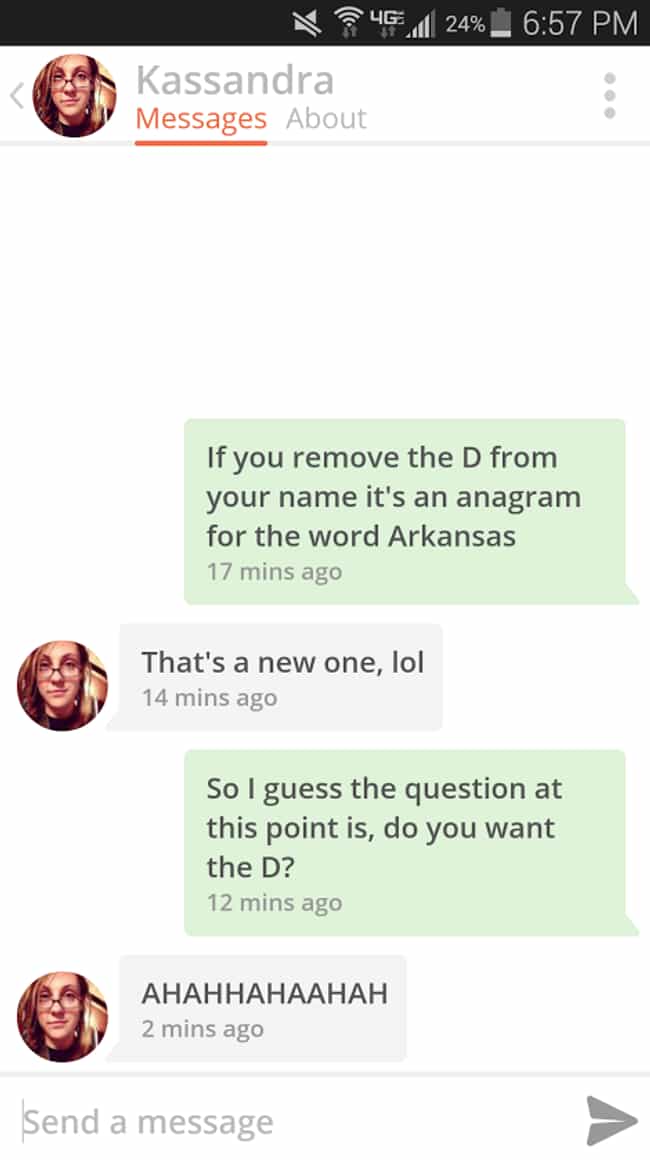 That Line Usually Works Like a Gem
The Old Reminiscing About the Future Routine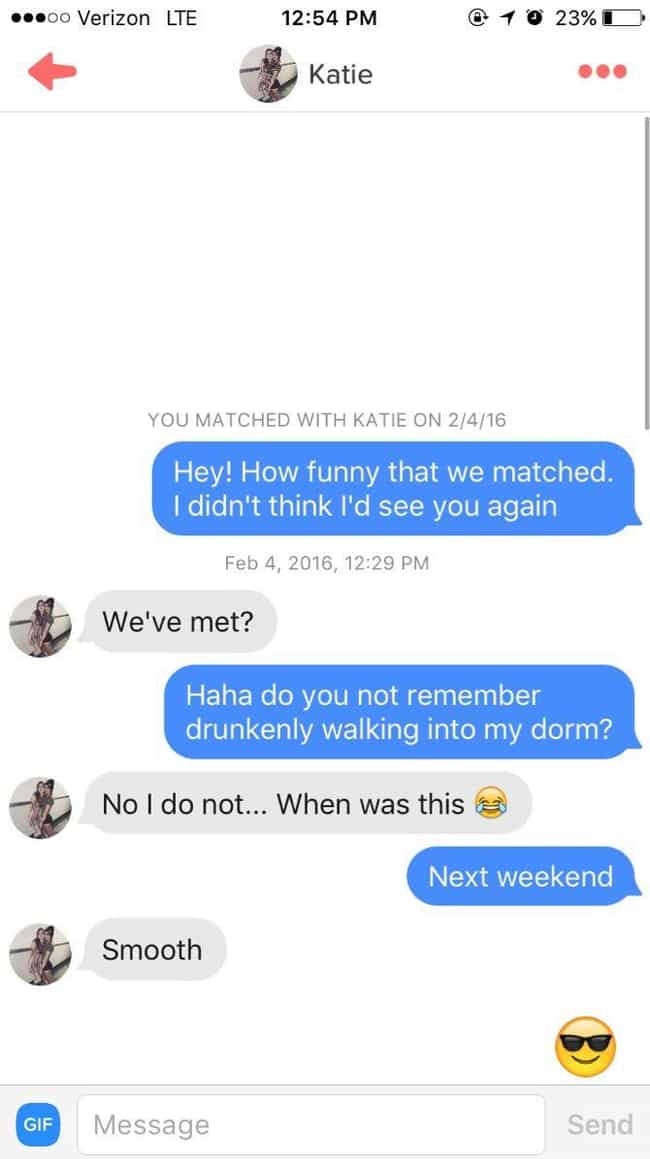 A Likely Story Indeed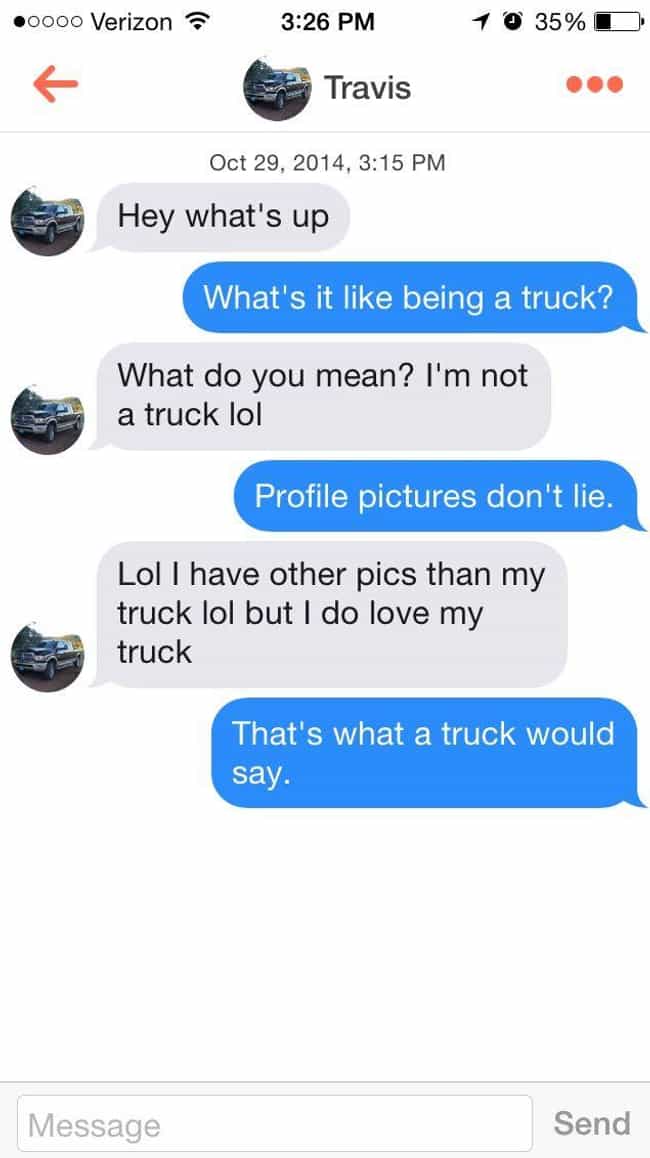 INTERESTING FOR YOU