Here are the best Taylor Swift memes on the internet, including jokes about her awards, songs, and ex-boyfriends. Taylor Swift is a world-renowned pop singer, winning numerous awards (including seven Grammy Awards). However what she is really famous (or infamous) for would be writing songs about her past relationships, including men like Joe Jonas, Taylor Launter, John Mayer, Jake Gyllenhall and One Direction's Harry Styles. This serial dating behavior sparked a wave of memes about her creative process, but Taylor just shakes it off with a smile and continues to make more music. Perhaps one of the most notorious moments in her singing career was the time Kanye West interrupted her at the MTV Music Awards, but 6 years later she's still killing it and making millions. Click the thumbs up on the best Taylor Swift memes on this list, and downvote any that didn't make you laugh.
Who's Tim McGraw? Kidding!
Get another boyfriend to carry them for you
I guess the records speak, loudly, for themselves
Someone else wrote that song
How did they get together in the first place?
Where did the horns come from?
It's Grumpy Cat. He's always mean.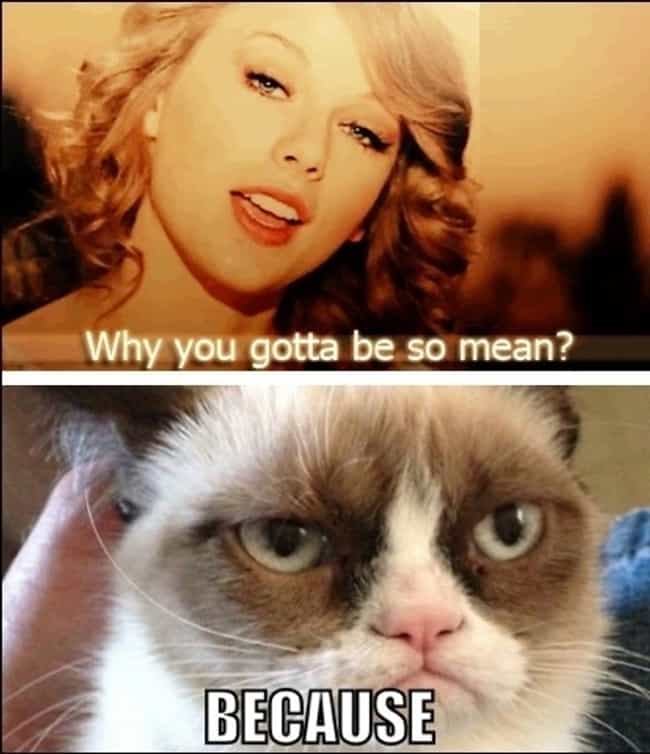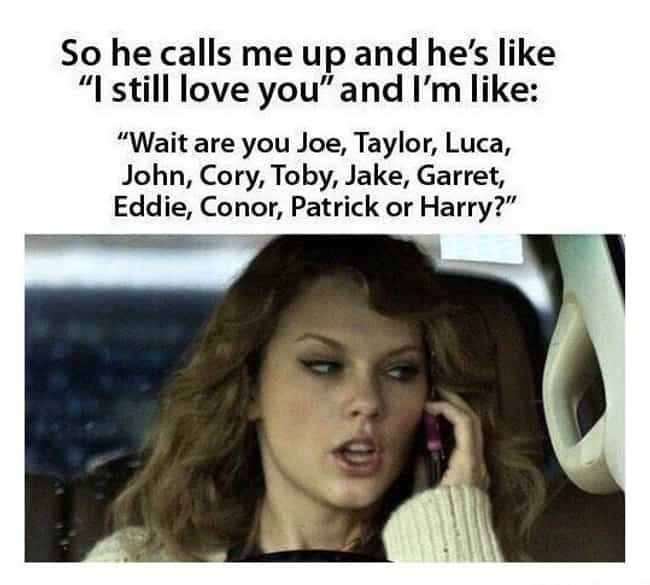 She needs to lift more if she'll win more awards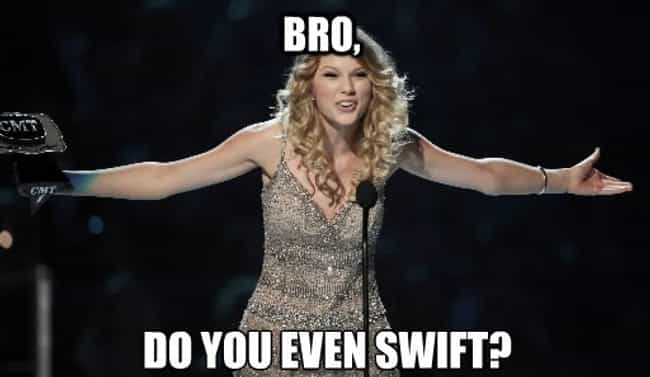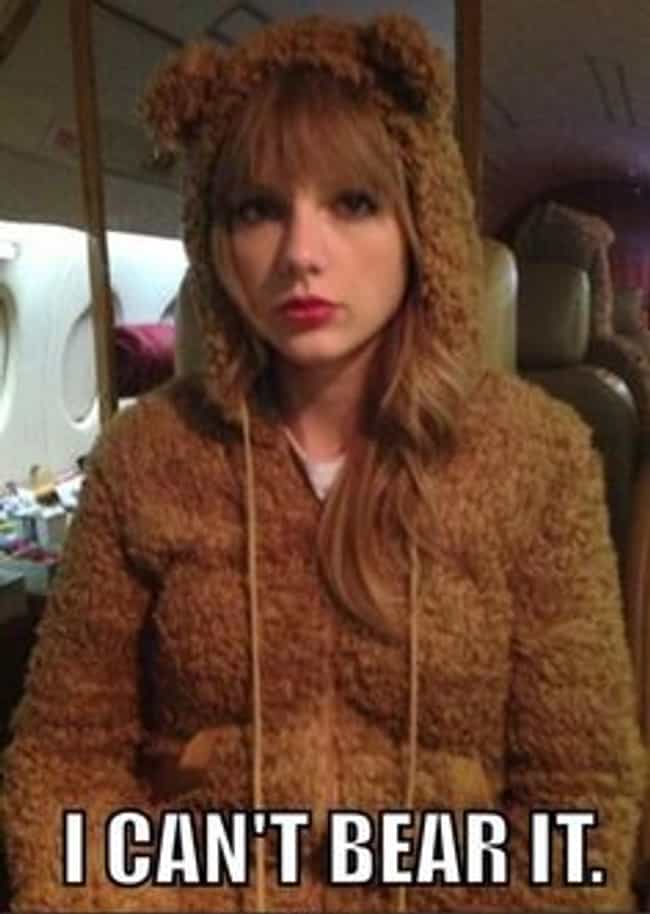 That's a lot of predictive searches!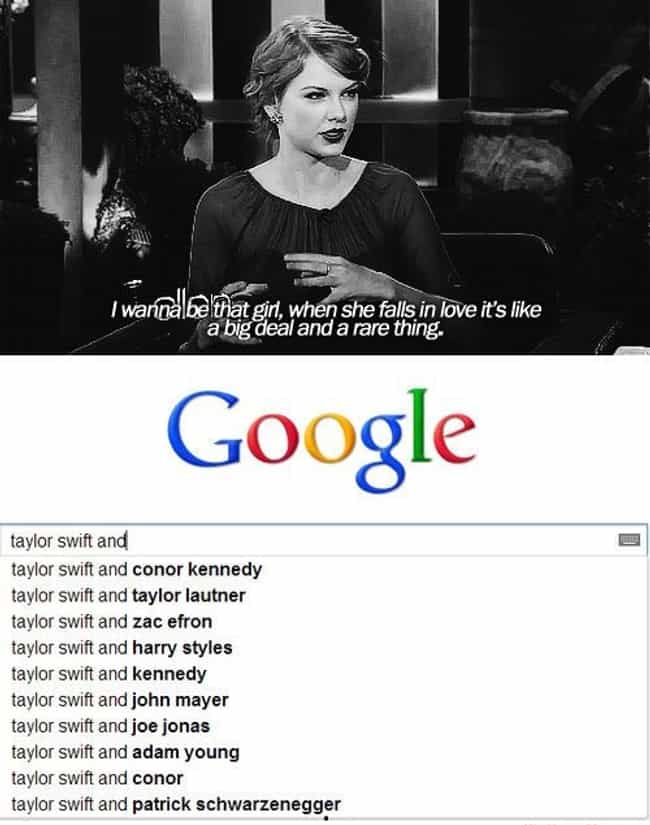 She's been meaning to do that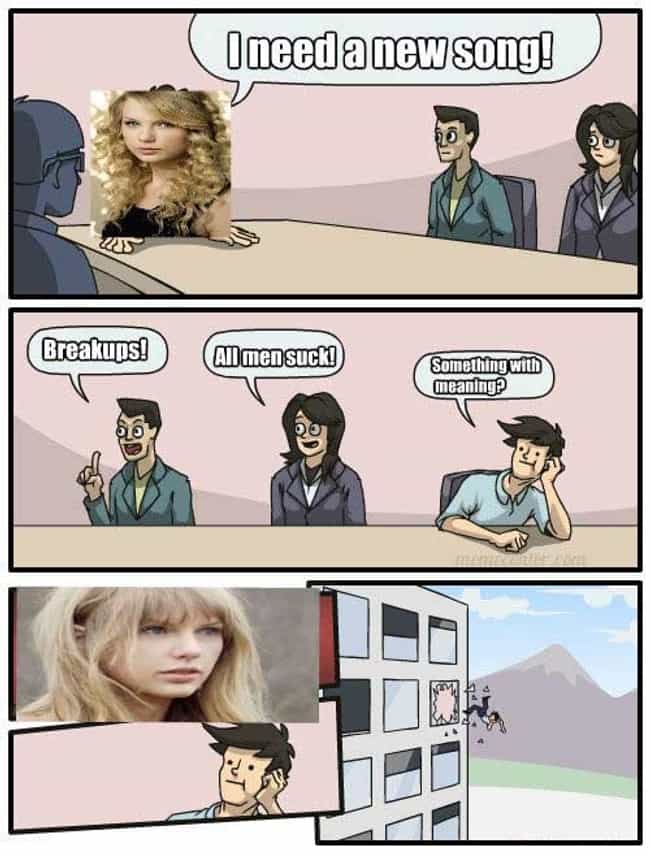 Hopefully doesn't increase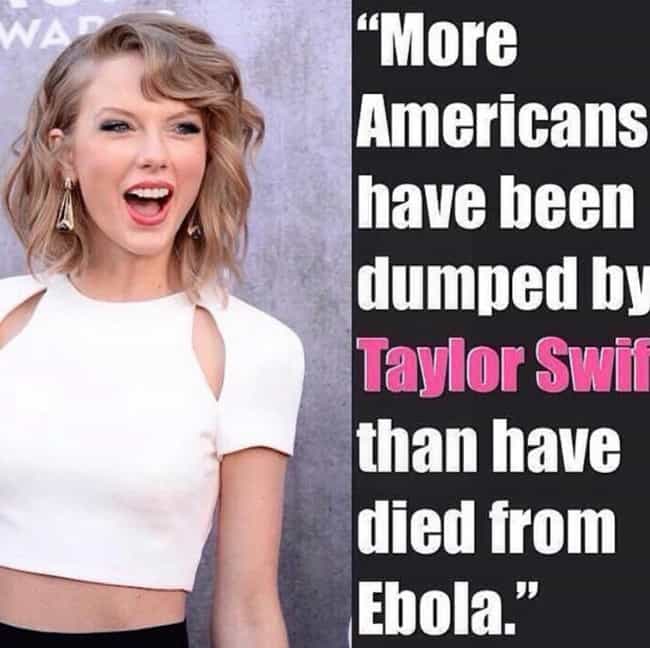 99 Problems would be 99 boyfriends?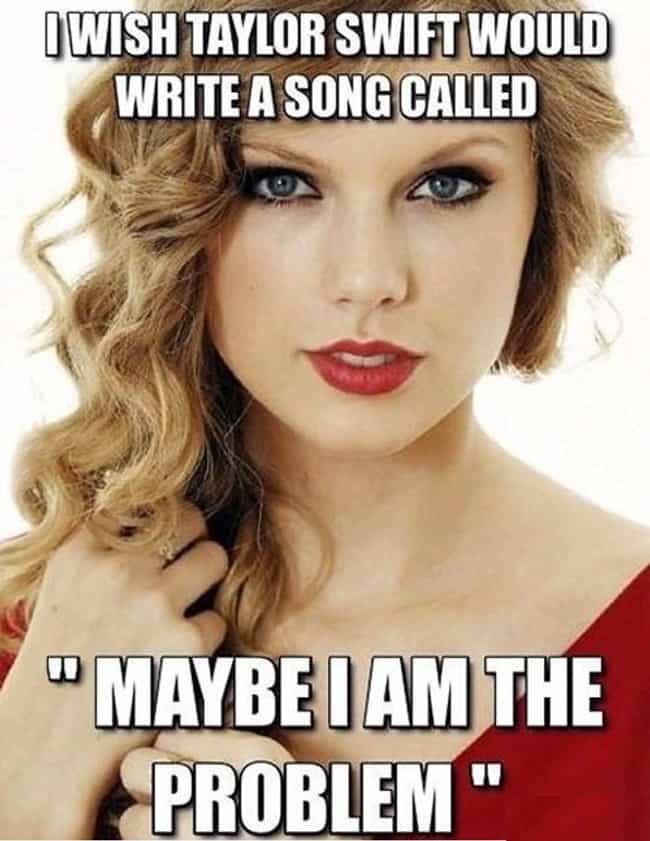 It wasn't the direction they were going for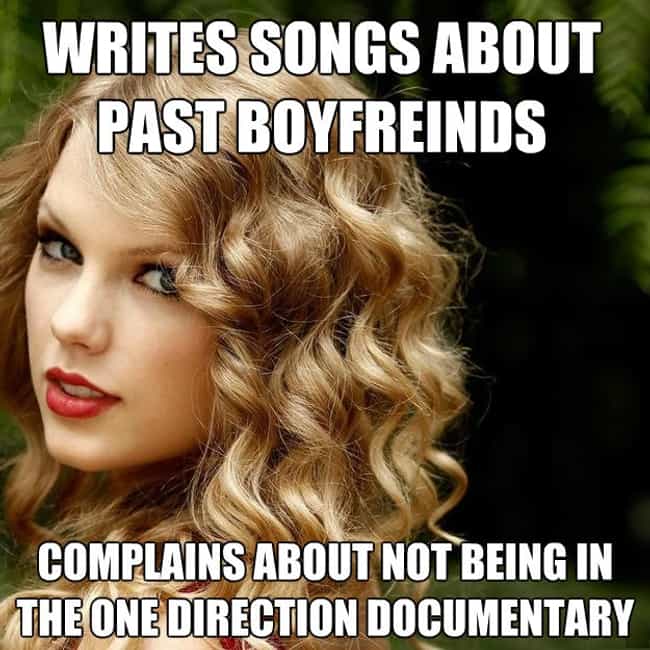 She's actually quite a philantrophist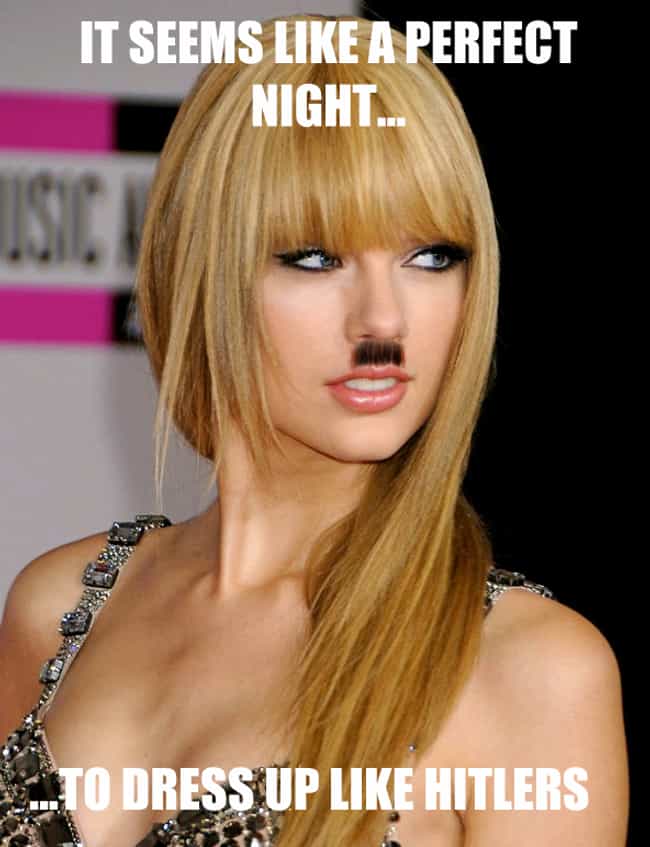 INTERESTING FOR YOU